We think you'll agree with us when we say that wedding cakes are not merely sweet treats to feed your guests at the end of the night, but truly works of art. And the cake designers who create these masterpieces are nothing short of artists, skilled in the sculptural art of sugar and fondant. So it seems only natural that they would incorporate a variety of artistic techniques into their creations, including painting.
While hand painted cakes have been slowly popping up on blogs and Pinterest over the last couple of years, they are now quickly becoming one of the hottest trends in wedding cakes–and from looking at all the stunning examples below, it's easy to see why!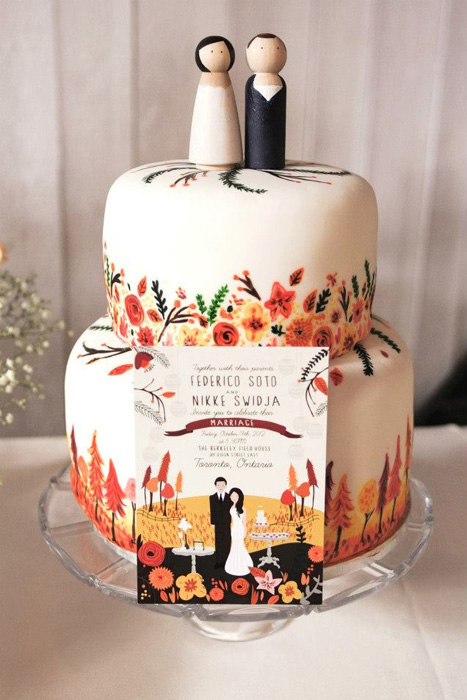 It's pretty safe to say that flowers and floral patterns are probably the most popular motif for wedding cakes in general. And while the same can be said for hand-painted cakes, these flowers–from photo-realist blooms painted onto gum paste to soft watercolor petals–are anything, but boring.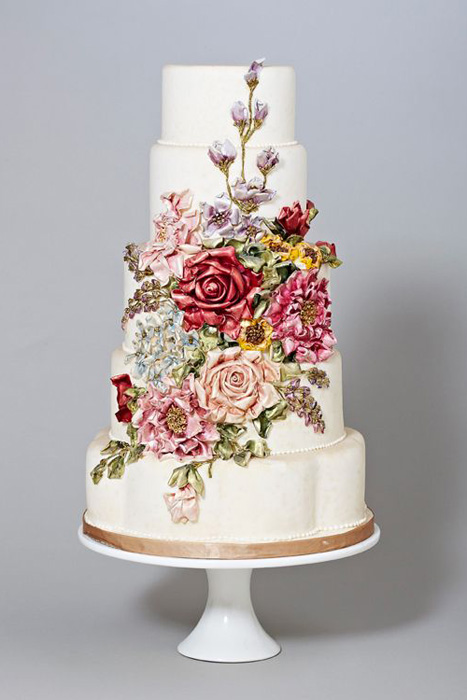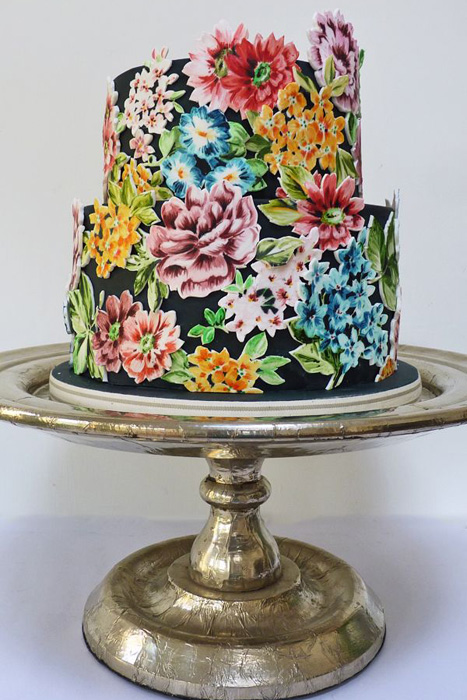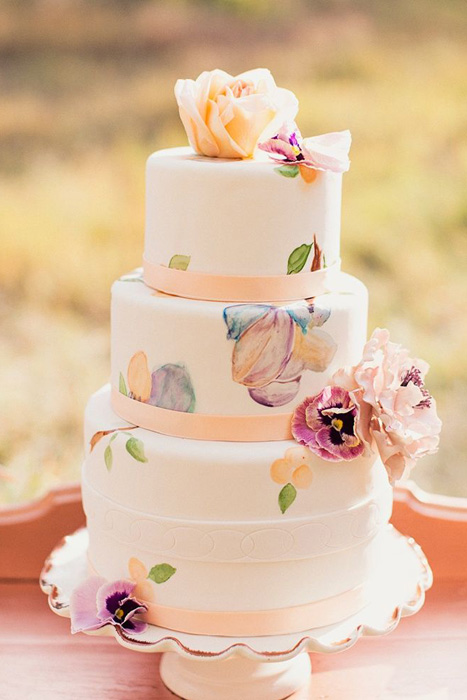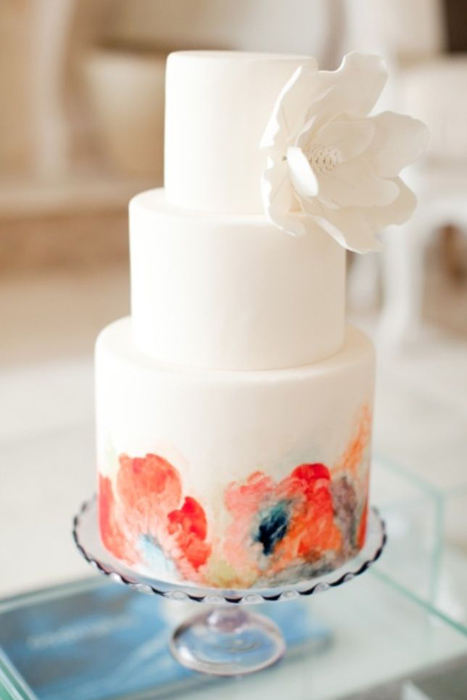 We love the inclusion of the hand painted text on this romantic cake, don't you?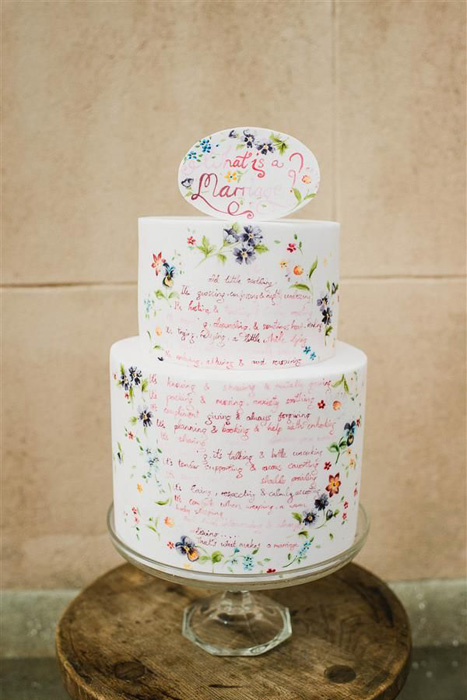 For those who prefer their art a little more abstract, watercolor washes are making their way onto cakes and geometric designs are also getting the hand painted treatment.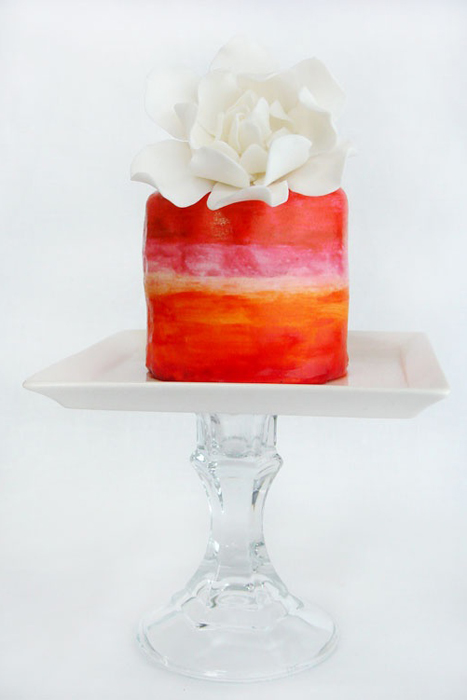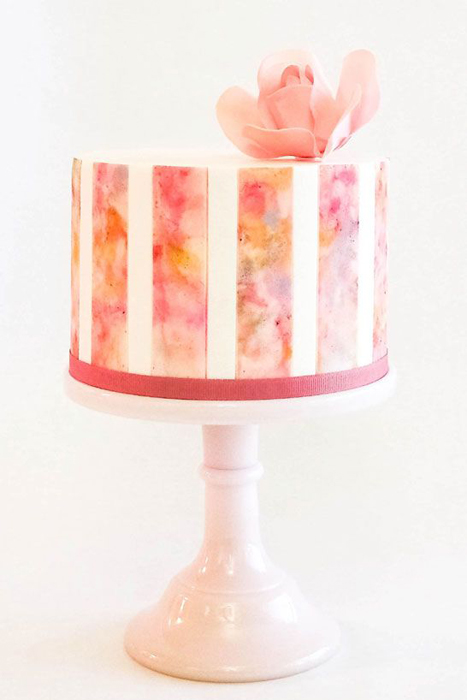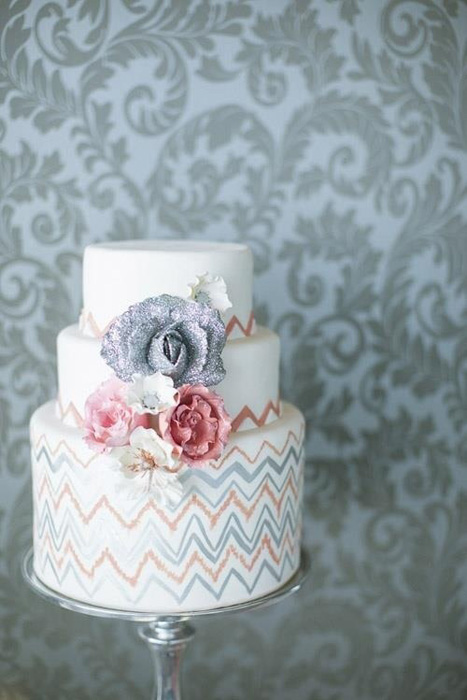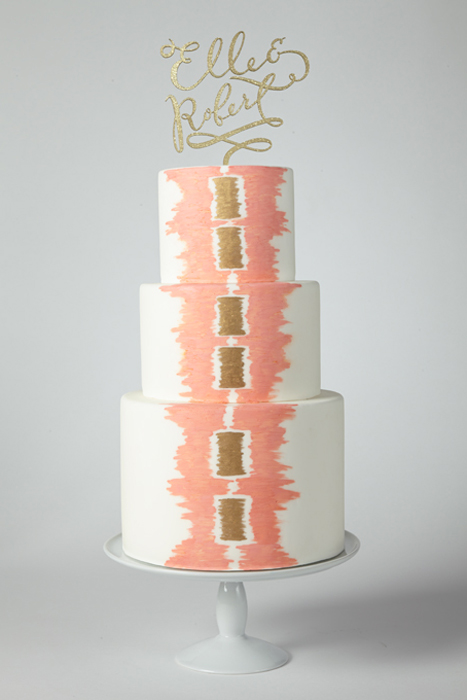 Even graffiti is making its way onto wedding cakes these days. How fun are these modern cakes inspired by street art?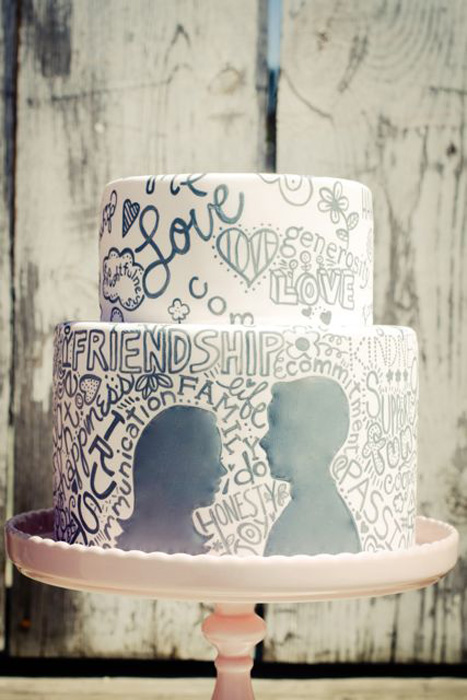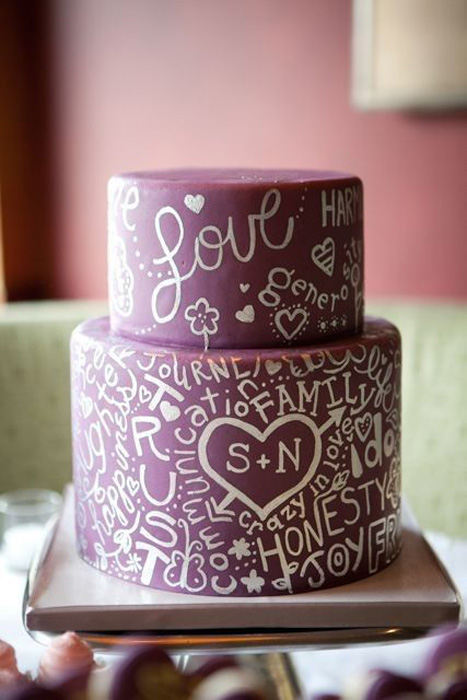 Last, but not least, we couldn't help but include this rock and roll wedding cake complete with hand painted tattoo art. True love indeed!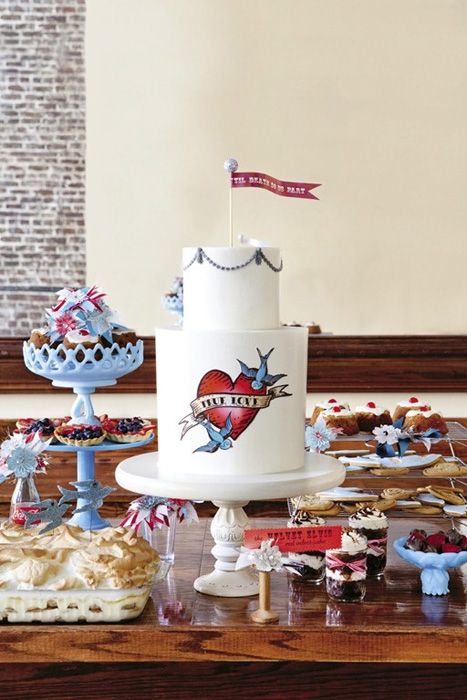 Photo one: nikkimillsblog.ca; Photo two: weddingbells.ca; Photo three: amelieshouse.blogspot.co.uk; Photo four: alixannlooslephotography.ca; Photo five: jenhuangblog.com; Photo six: whimsicalwonderlandweddings.com; Photo seven: leblossoms.com; Photo eight: thecakeblog.com; Photo nine: thecaketressblog.com; Photo ten: brides.com; Photo eleven: mysweetandsaucy.com; Photo twelve: mysweetandsaucy.com; Photo thirteen: charlestonmag.com