From art deco sophistication to southwestern boho chic, the geometric trend seems to be popping up just about everywhere you look these days. Geometric details can be soft and romantic, bright and bold, or elegant and sophisticated, making it a completely versatile trend that anyone, even those of us who flunked geometry in high school, can incorporate into their wedding day.
Invitations are one of the easiest areas in which to incorporate geometric details into your wedding. To soften the look of all those linear shapes, you can use a watercolor treatment or add some rounded corners into the design.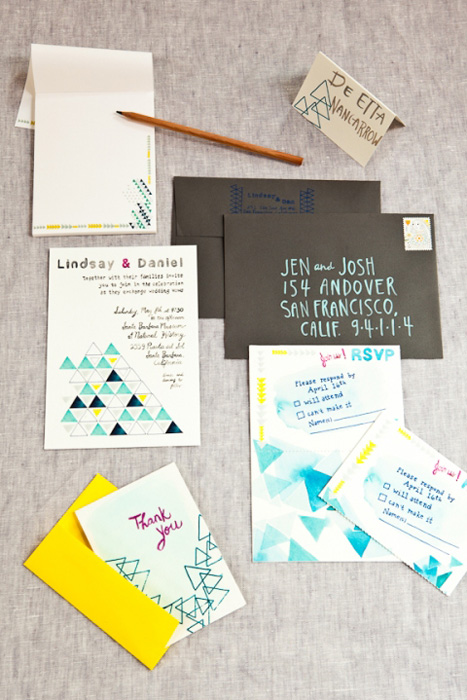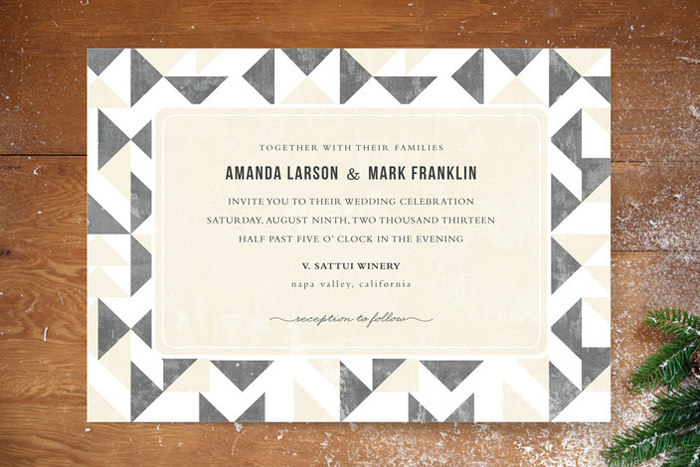 Now, wedding and engagement rings are geometric by nature, but if you want to take it up a notch, you can opt for a triangular setting or choose a playful phantom diamond/cutout ring.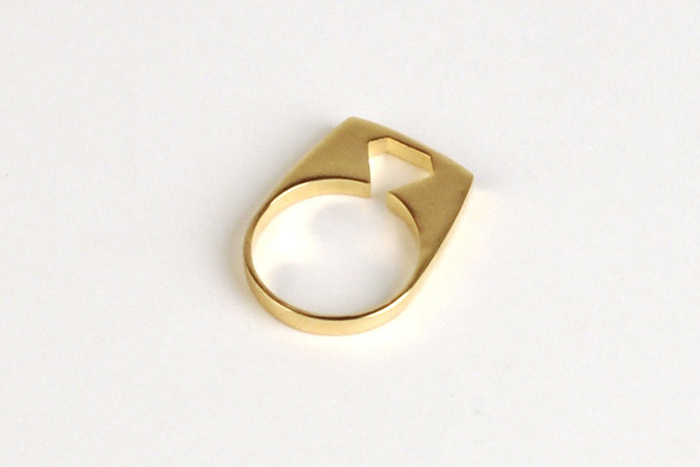 If you're really serious about your geometric theme and want to apply it to your wedding gown, there are a few subtle and truly beautiful ways you can do so — fabric pleats and folds, back details and beadwork can add that desired wow-factor without being too over-the-top and gimmicky.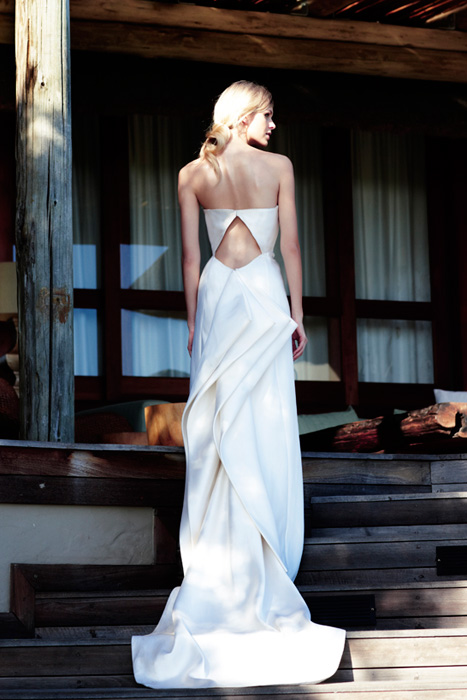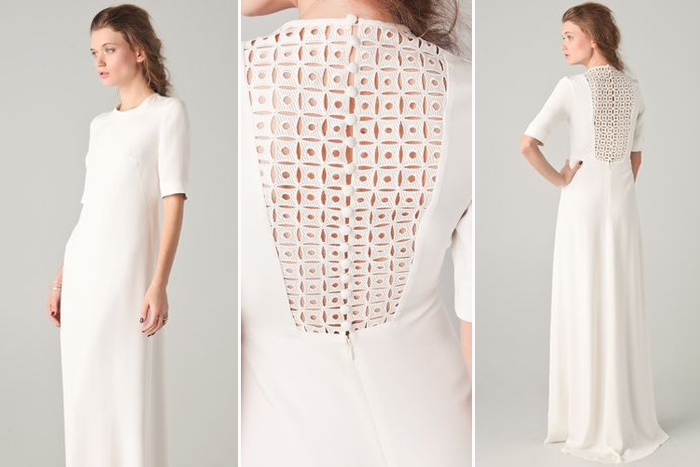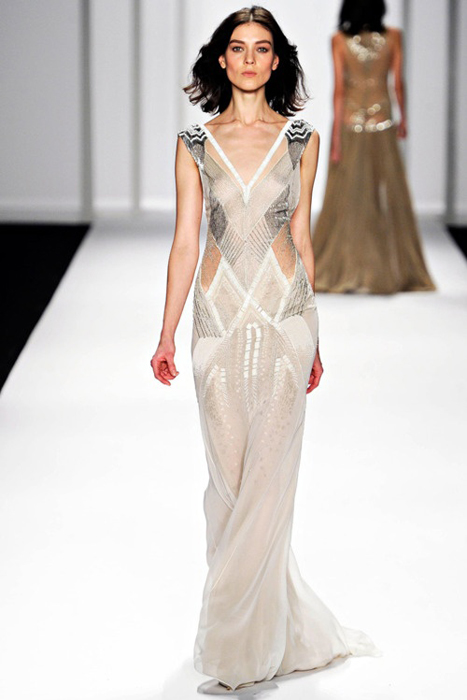 To top off the geometric bridal look, these structural fascinators/tiaras make pretty spectacular veil alternatives!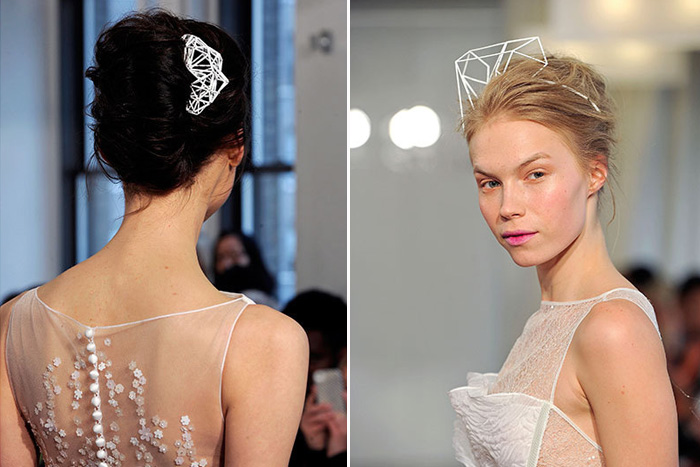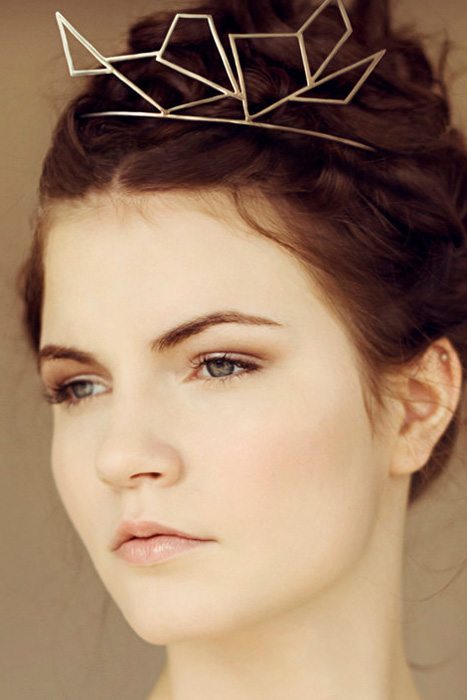 And of course, there's no reason why your bridesmaids, husband-to-be and furry friends can't get in on the action as well with their own geometric fashions and accessories.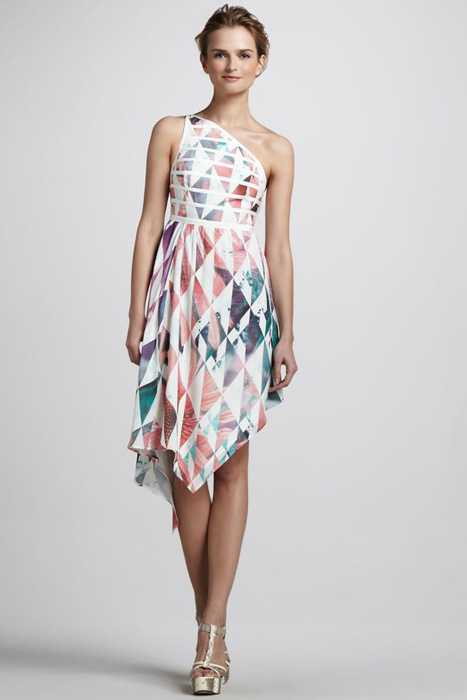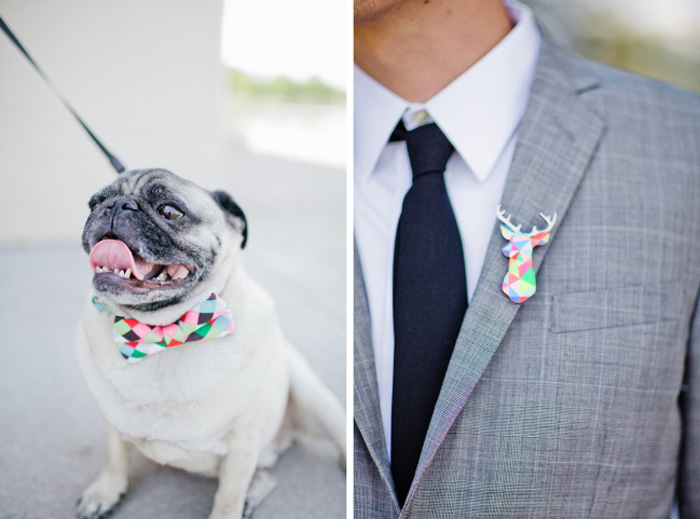 Your wedding cake is another area where you can easily apply geometric details, whether through hand-painting or the addition of sculptural sugar and chocolate elements.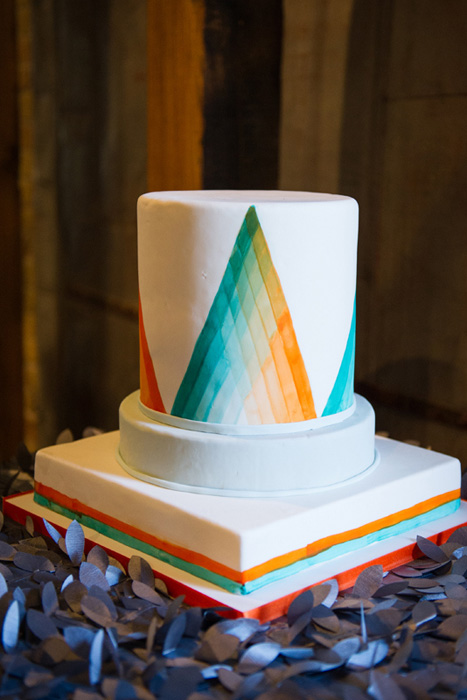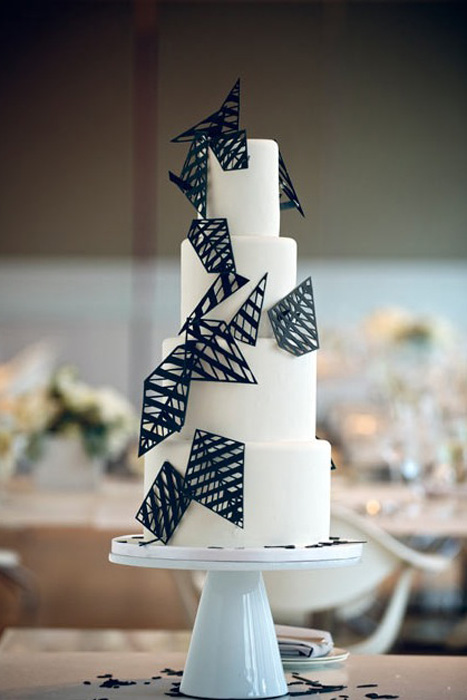 The most common way to incorporate the trend is, of course, in the ceremony and reception decorations. From garlands and pinatas to centrepieces and table linens, the sky's the limit when it comes to decor, so have fun with it!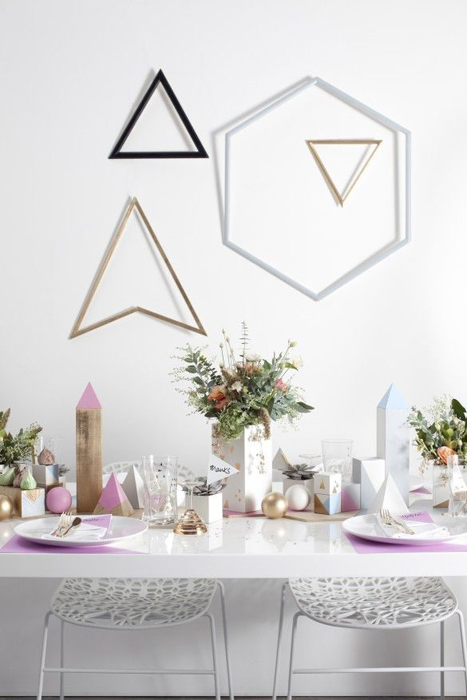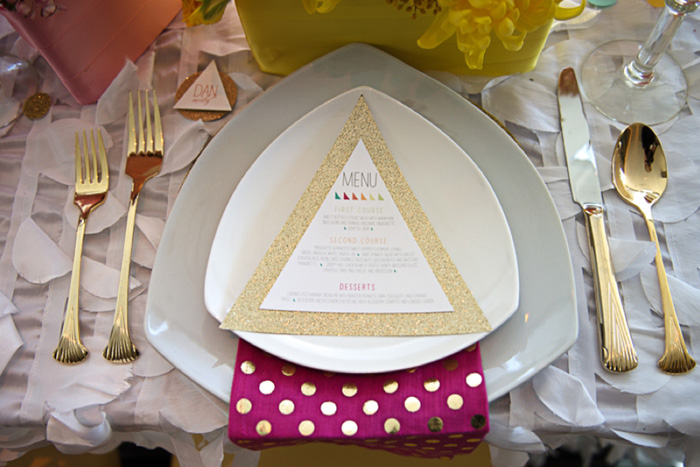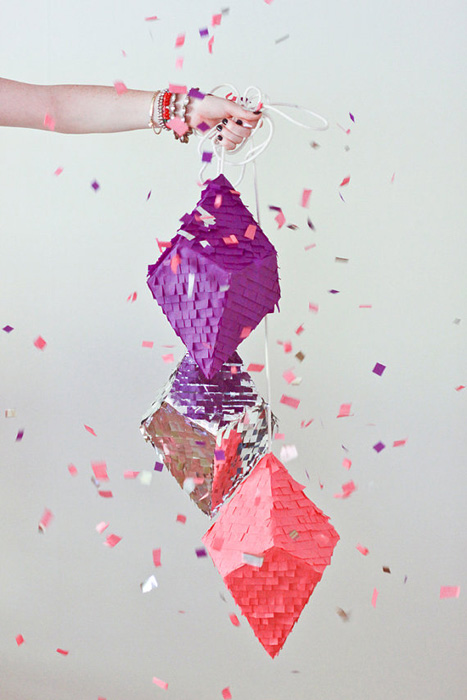 Photo one: bklynbrideonline.com; Photo two: minted.com; Photo three: etsy.com; Photo four: cameo-nyc.com; Photo five: amandawakeley.com; Photo six: shopbop.com; Photo seven: quintessenceblog.com; Photo eight: sarahloertscher.com; Photo nine: etsy.com; Photo ten: neimanmarcus.com; Photo eleven: happyconfettiphotography.com; Photo twelve: theknot.com; Photo thirteen: cecinewyork.com; Photo fourteen: knotandpop.com; Photo fifteen: theeverylastdetail.com; Photo sixteen: happinessisblog.com