Embroidery is making a comeback in wedding decor for its old world charm, so get creative by using thread, fabrics and sewing materials.
If you love sewing, embroider your own table numbers or signs.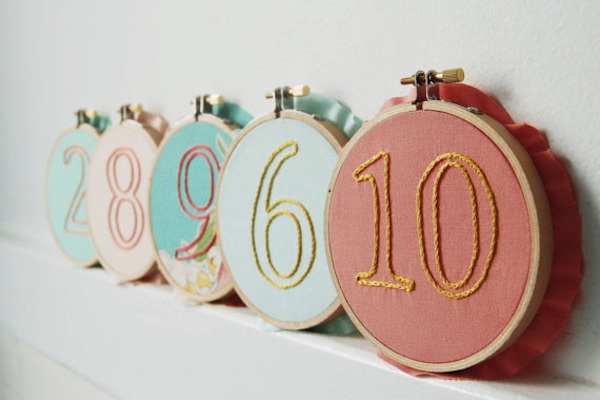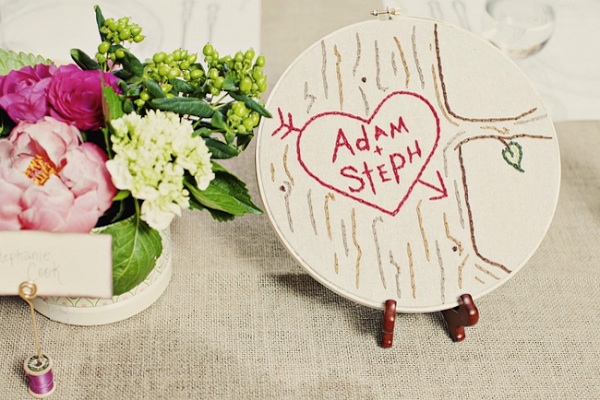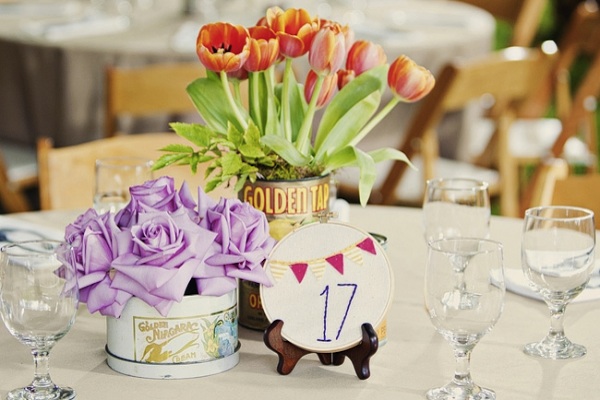 Sew a special wedding favor together for each guest using your favorite fabrics and colors.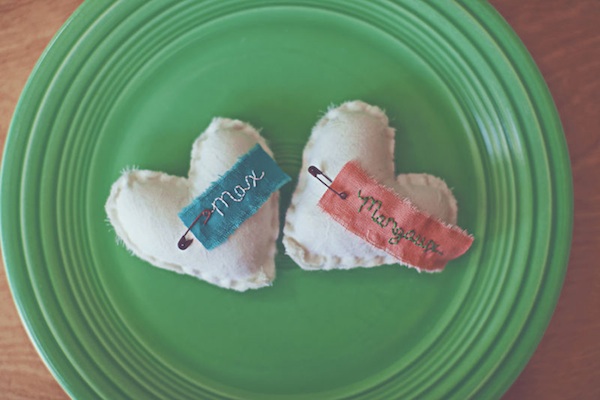 Or have each guest contribute to a quilt or blanket as a creative guest book idea. Lay out swatches, fabric scraps and materials for each guest to create their own quilt square or lay out a blanket or afghan for them to sign. You'll always be kept warm by the memories and well wishes from your wedding day!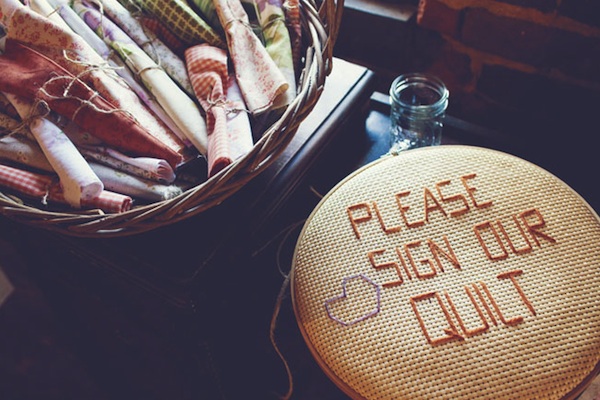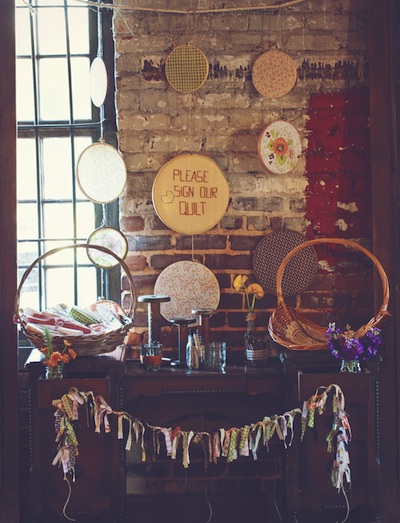 If you're not a sewer, but love the aesthetics of vintage materials, incorporate them into your decor by hanging or displaying embroidery hoops. Place coloured fabric, doilies or paper into each hoop.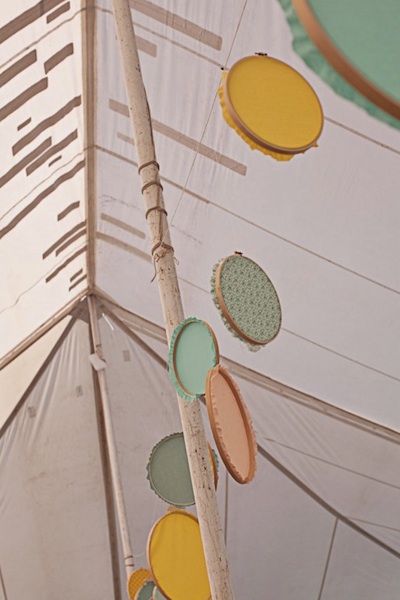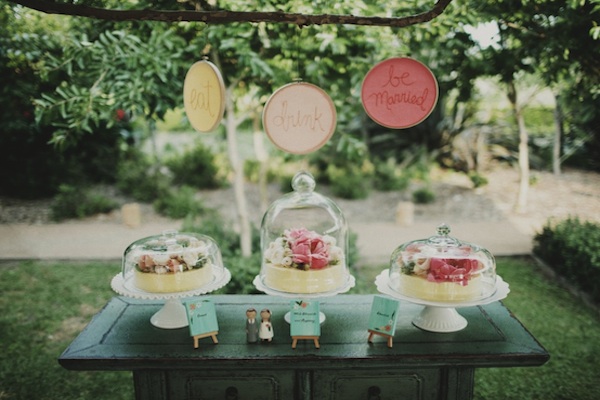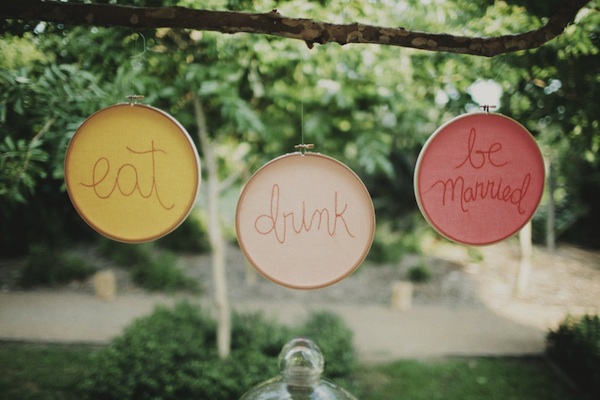 How about this neat idea of displaying photos on wooden hoops?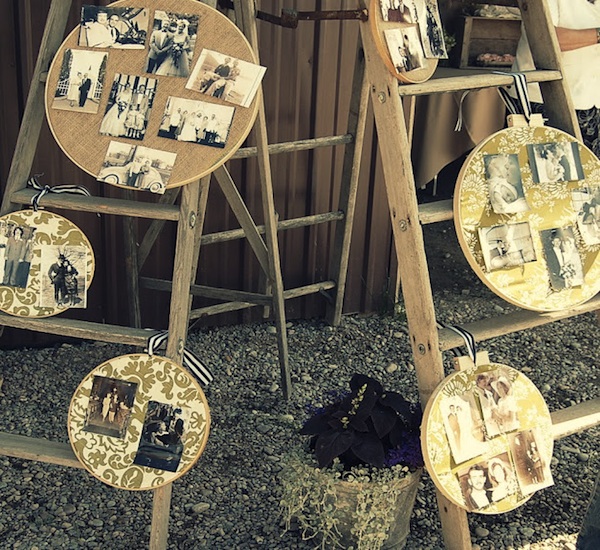 Scour antique and thrift shops for old sewing equipment and accessories or ask family or friends. Everything from thimbles to buttons to yarn can add to a DIY sewing theme.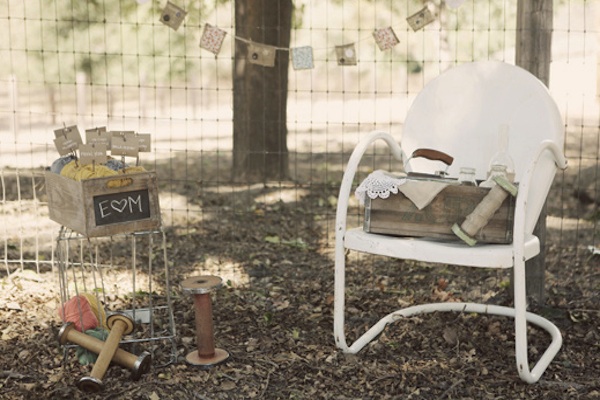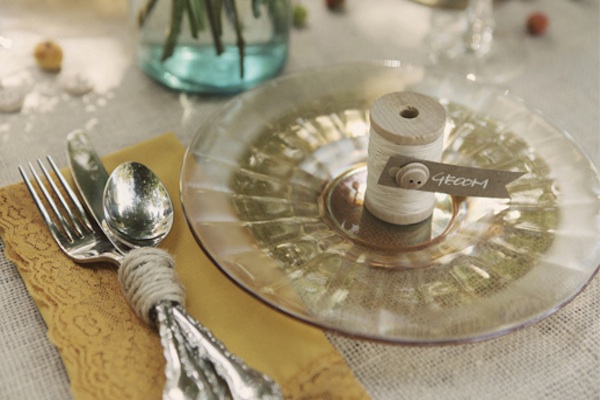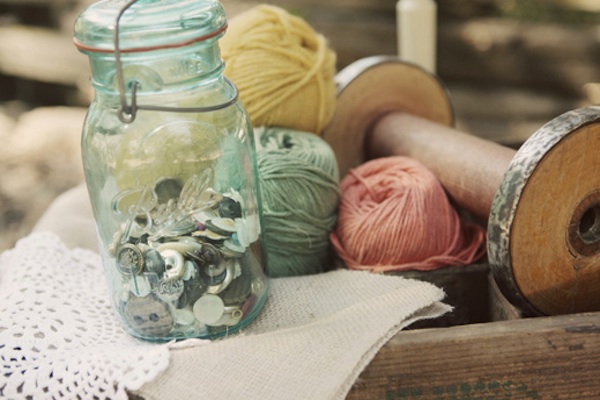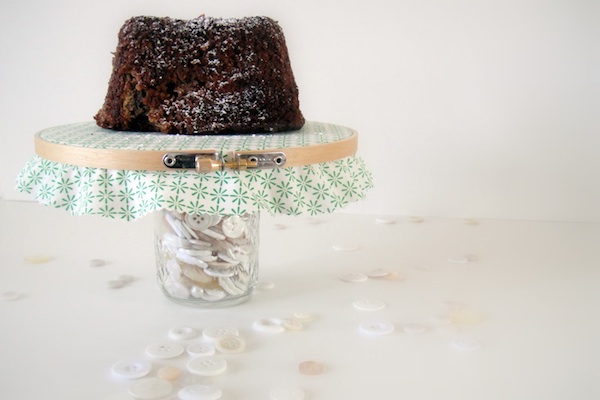 And don't forget about your dress! Sew a little "something blue" into the inside of the dress or your initials.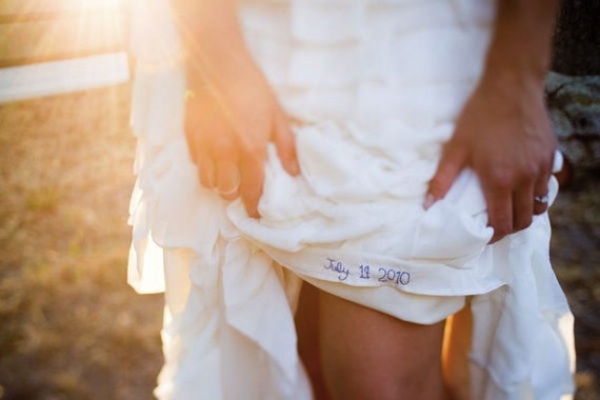 Photo one; Merriweathercouncil on Etsy; Photo two; ourblogoflove.com; Photo three; ourblogoflove.com; Photo four; ashleymeaders.com; Photo five; wscottchesterblog.com; Photo six; wscottchesterblog.com; Photo seven; janaehardyblog.com; Photo eight; merriweathercouncilblog.com; Photo nine; merriweathercouncilblog.com; Photo ten; twigdecor.blogspot.ca; Photo eleven; edytaszyszlo.com; Photo twelve; edytaszyszlo.com; Photo thirteen; edytaszyszlo.com; Photo fourteen; hankandhunt.com; Photo fifteen; emmalinebride.com