Browsing through second-hand shops, antique stores and garage sales, and even around the house for family heirlooms, you may find some silver treasures that make elegant wedding pieces. The slightly tarnished, but classic look adds an antique touch you will want to cherish after the wedding by giving the pieces to your guests as gifts or even displaying them in your home.
Similar to many antique treasures, succulents are a rustic plant that can last in harsh conditions in the same container or place for years, which is why they pair wonderfully together with vintage silver, like these succulent and silver centrepieces.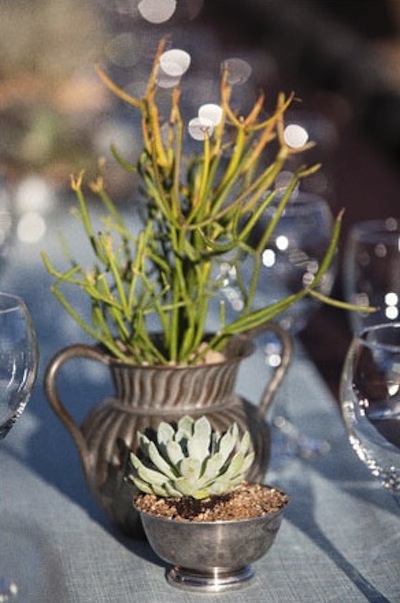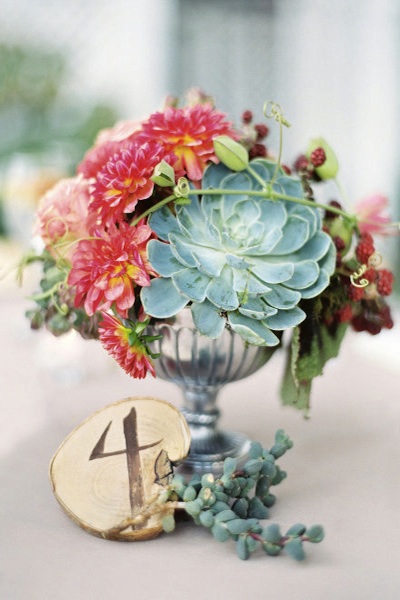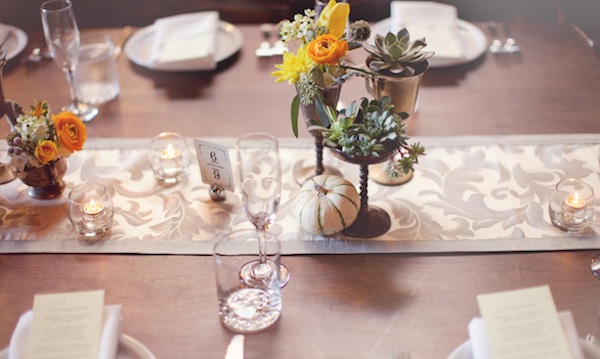 Silver sets a neutral tone that is versatile and can be combined with many colour schemes and themes. For example, try bright colours or soft, romantic hues for the flowers you display in silver bowls or vases.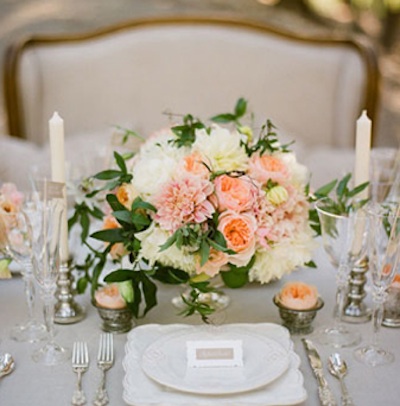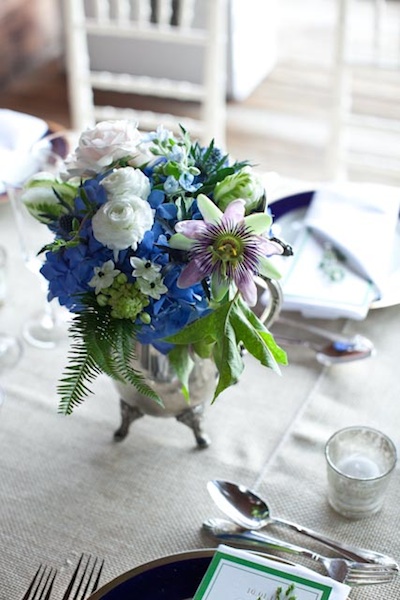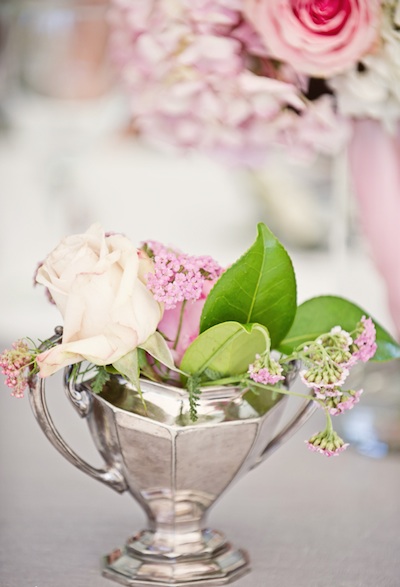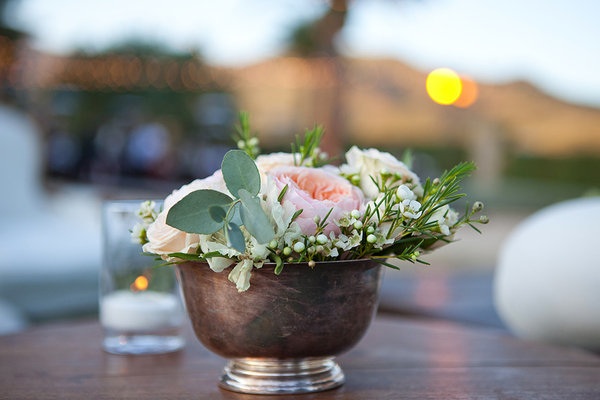 Vintage silver flatware, a budget-friendly find at most antique stores, means each piece of cutlery your guests use is special and memorable. They also come in many shapes and sizes and can include engravings or monograms–whether you buy it vintage or have the pieces custom engraved or melted.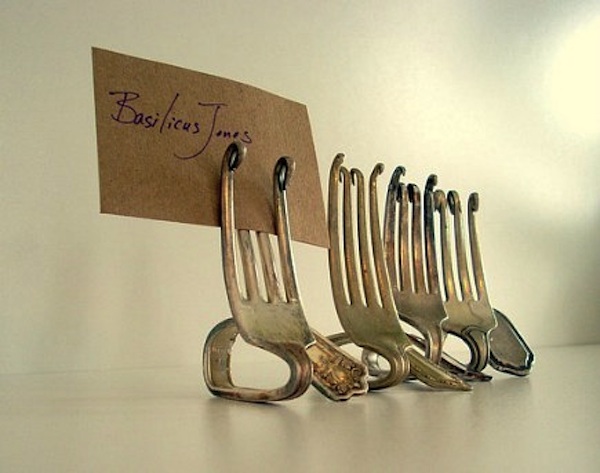 These engraved silver spoons in vintage tea cups would make charming table numbers or signs.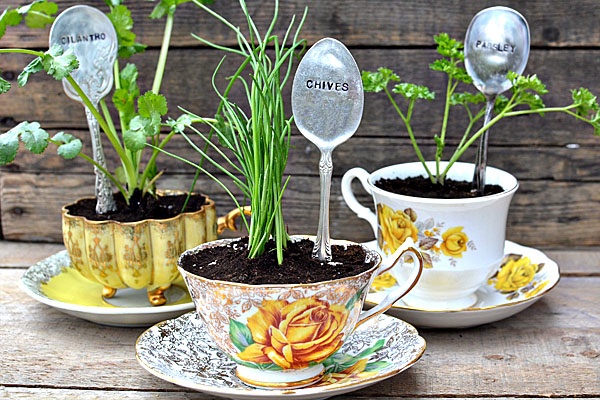 Make sure your silver shines with the right care and polishing. Use store-bought silver polish, detergent or baking soda mixed with water to keep that slightly tarnished, but not too rusty, look.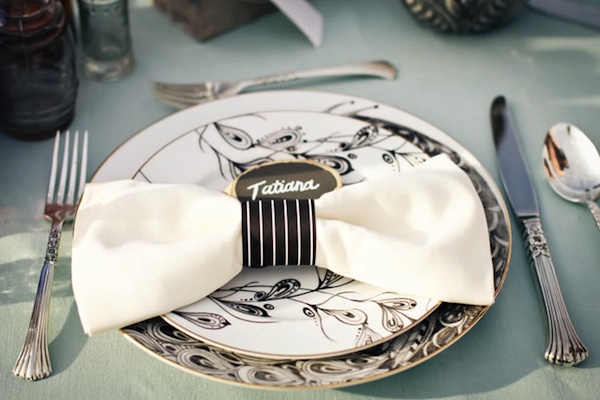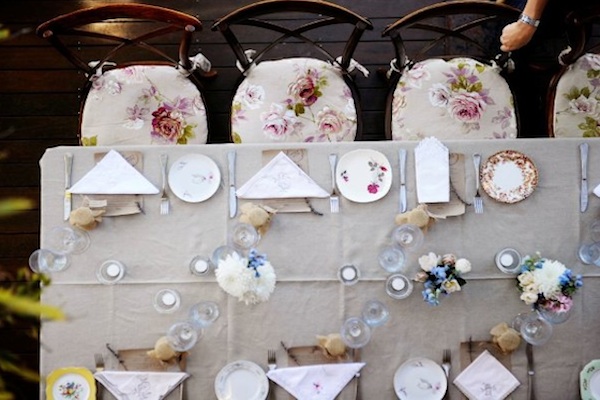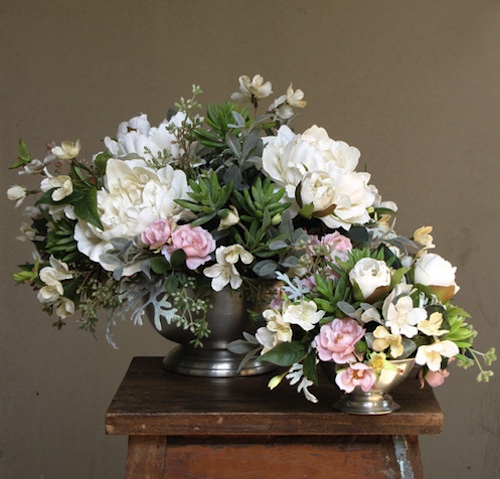 Accessorize with vintage frames to display photos and or make your own chalkboard signs using silver frames or trays.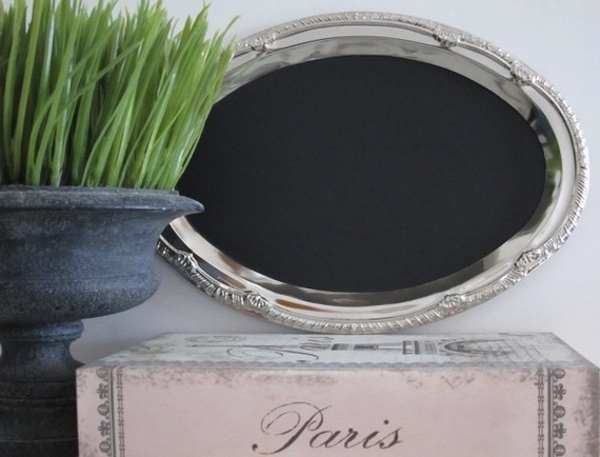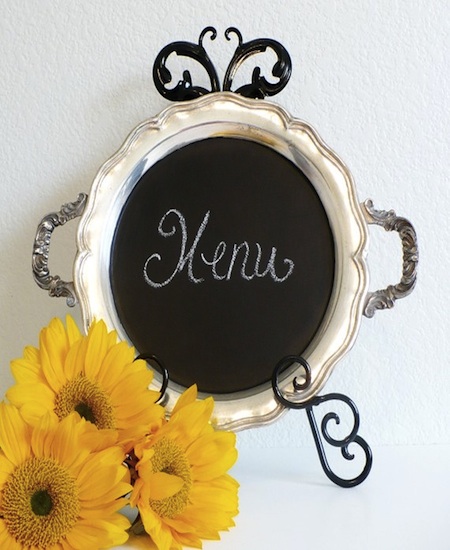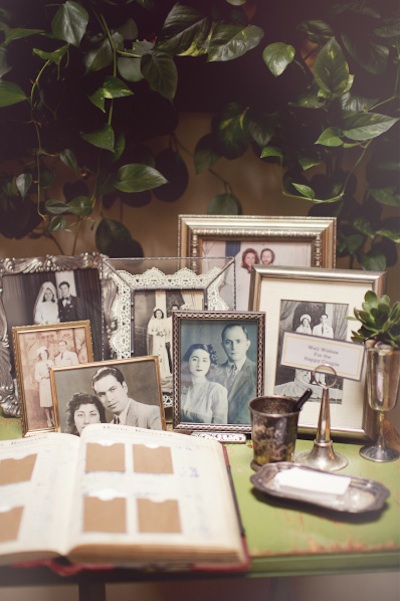 Create a look combining modern and vintage with table numbers painted to look antique or a vintage-inspired cocktail shaker set for your bar.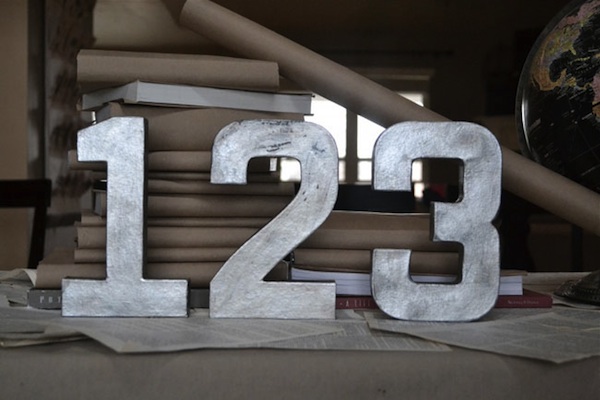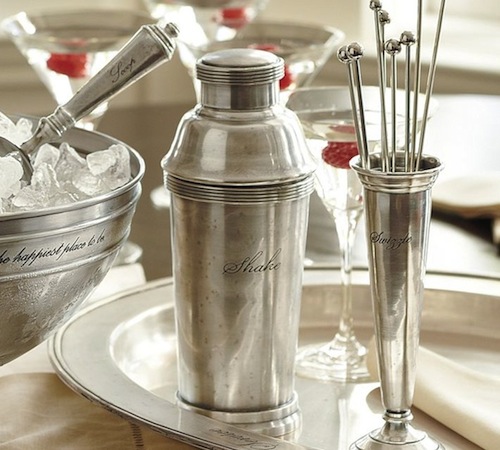 When searching for pieces, read up on antique resources to make sure the brand, marks and finishing are all authentic. Most coveted silver pieces were popular in the Aesthetic Era between 1870 and the 1900s. Ask an antique dealer or professional for advice when searching, evaluating or appraising your pieces. Even if you're not determined to track down valuable antiques, you will still find a special addition to your wedding decor that will stand the test of time.
Photo one; inspiredmrsstevens.com; Photo two; somethingborrowedpdx.com; Photo three; brandonkidd.net; Photo four; seattlebridemag.com; Photo five; emformarvelous.com; Photo six; 1artbeautylife.com; Photo seven; blog.dressingvintage.com; Photo eight; emformarvelous.com; Photo nine; thussfarrell.com; Photo ten; craftfoxes.com; Photo eleven; intimateweddings.com; Photo twelve; labellebride.com; Photo thirteen; lovebirdweddings.com; Photo fourteen; etsy.com; Photo fifteen; etsy.com; Photo sixteen; etsy.com; Photo seventeen; brandonkidd.net; Photo eighteen; chickabug.com; Photo nineteen; potterybarn.com;