Silver and gold aren't the only metallics to watch out for in the wedding world. Rose gold is contemporary, sophisticated and works well with other colors. Its application will have a big impact on your wedding look and can be great on cakes, clothing and as the inspiration for your centerpieces.
Sequins and glitter are a perfect match for rose gold tones. It is dramatic in a way that is more subtle than silver or gold. You can incorporate this into your table design with a sparkly tablecloth or runner. Using it on key details is another option and can be done by including rose gold chairs and cutlery. Painted tins also provide an elegant update for centerpieces.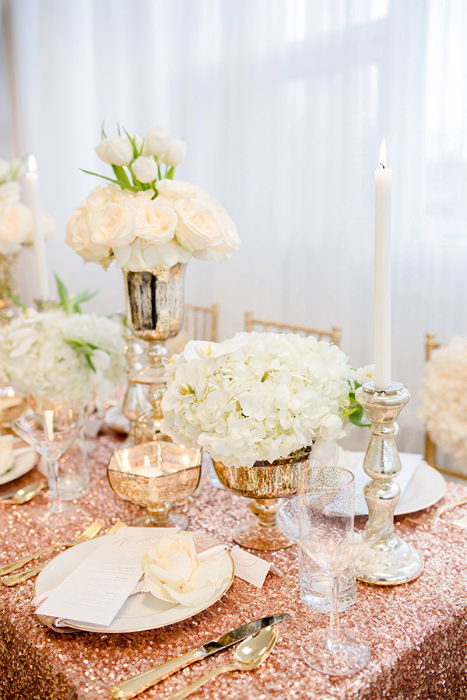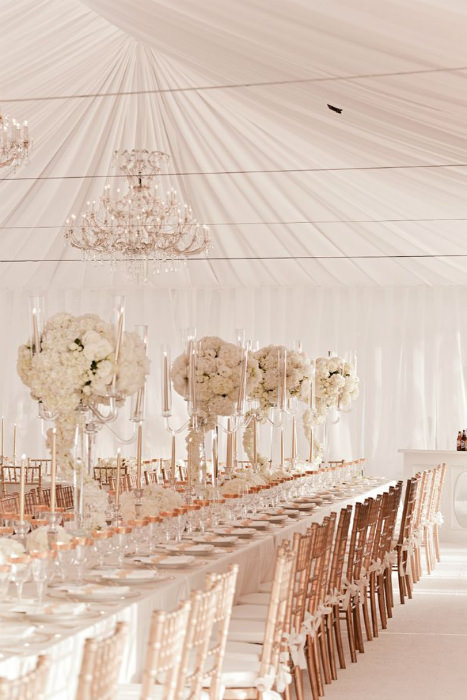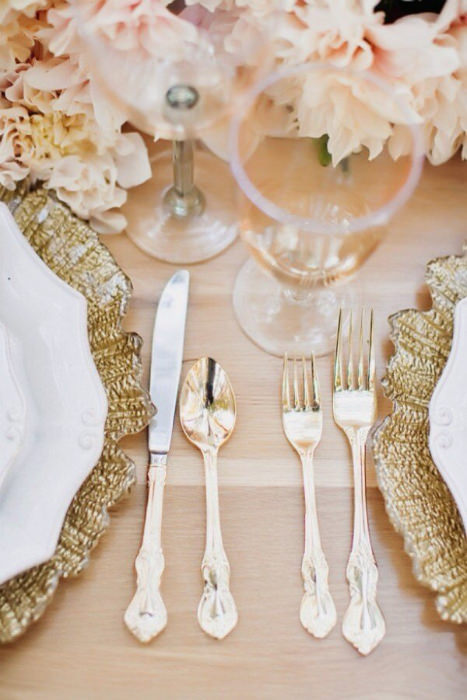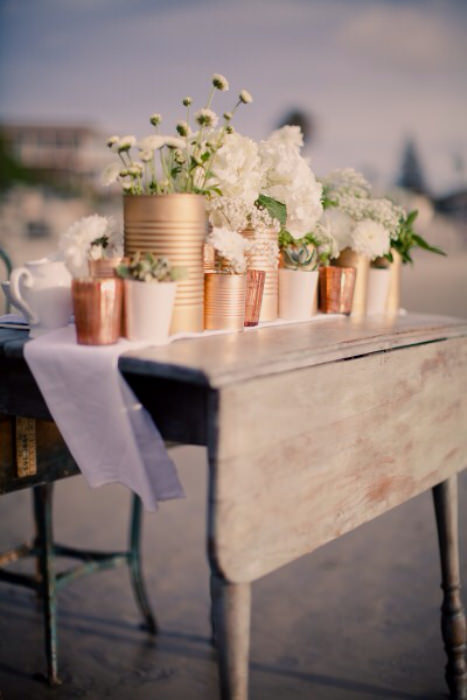 We love that rose gold can be a part of your attire too, especially your bridal accessories. A belt or hairpiece can be used as a bold statement piece. Rose gold is commonly found in jewelry and has a way of transforming traditional settings into modern pieces. For shoes that you will want to wear way past your wedding day, then look no further than these sequinned beauties.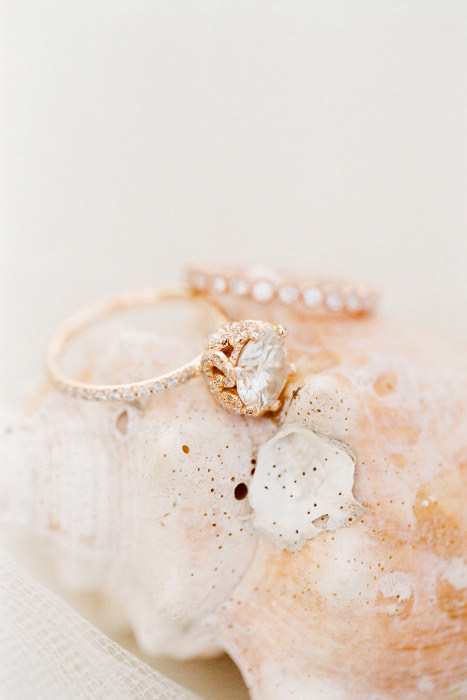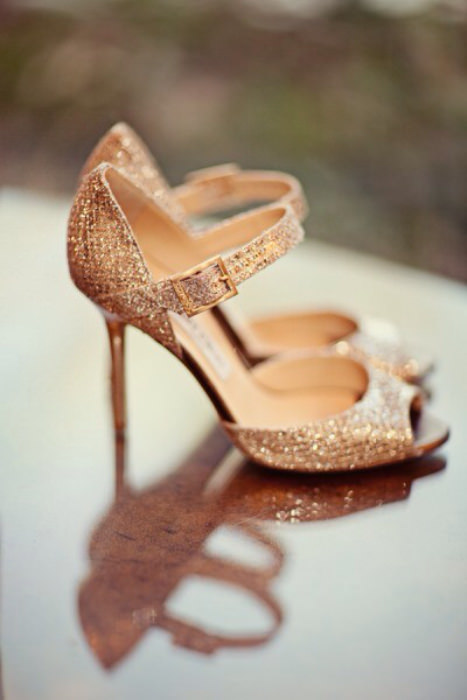 Darker colors like navy or gray can work well with rose gold. For a soft and romantic look stick with a color palette of blush and nude tones to really show off the metallic. A combination of these shades mixed with bold jewels and sequins can be a great style for your bridesmaids. If you are sticking to rose gold in your decor then you can opt for a complementary blush wedding dress to carry on with the feminine mood.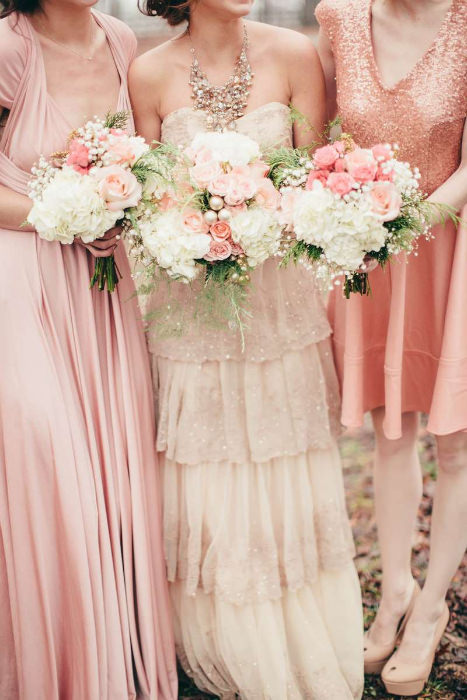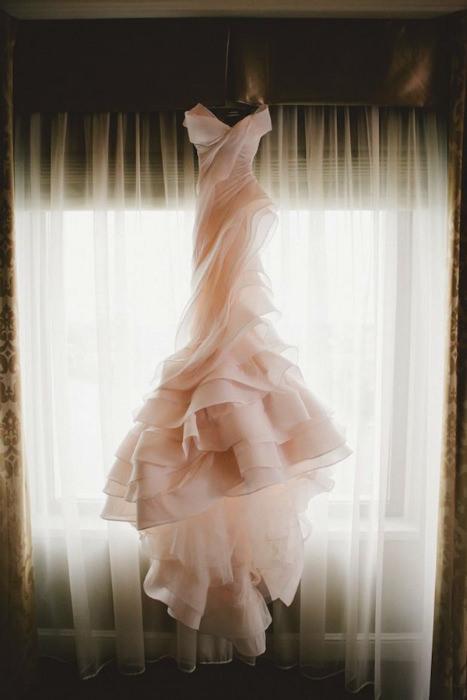 Metallic wedding cakes really bring the drama and as this shade works so well with other colors, you can get creative. The addition of green and brown decorations can add some glamor to a rustic look. If you're having a cake or dessert table this will stand out among the white cakes. Pink champagne in glitter rimmed glasses are a fun take on the trend whilst copper mugs are an antique-style option.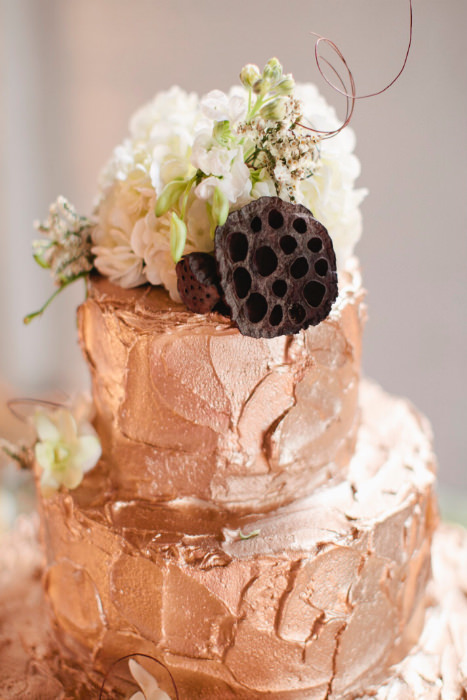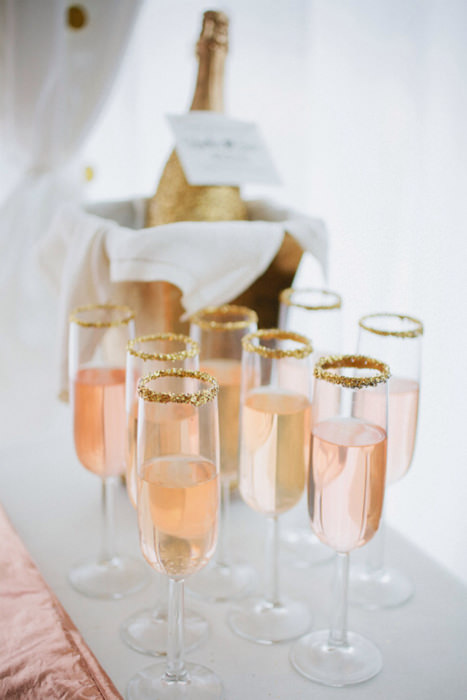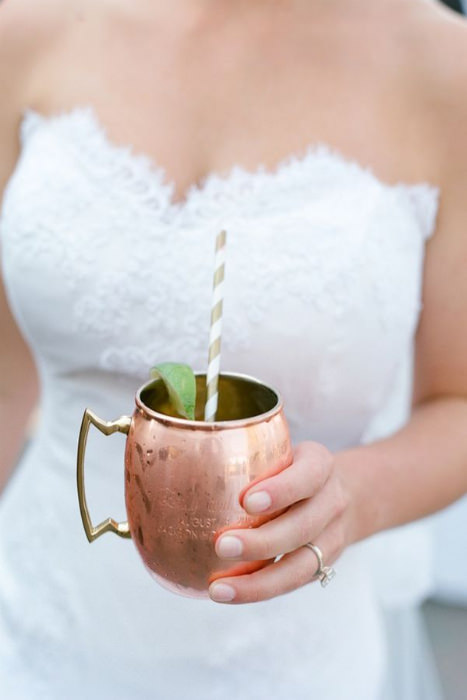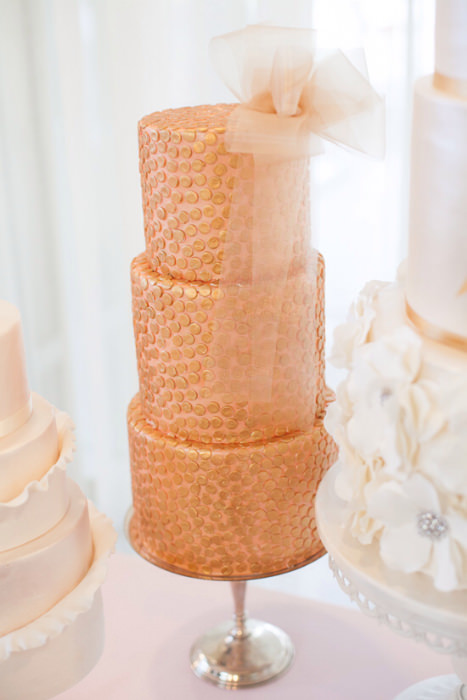 Painted candleholders and mason jars with a matte finish are a good balance if you're having sequin or glitter details elsewhere.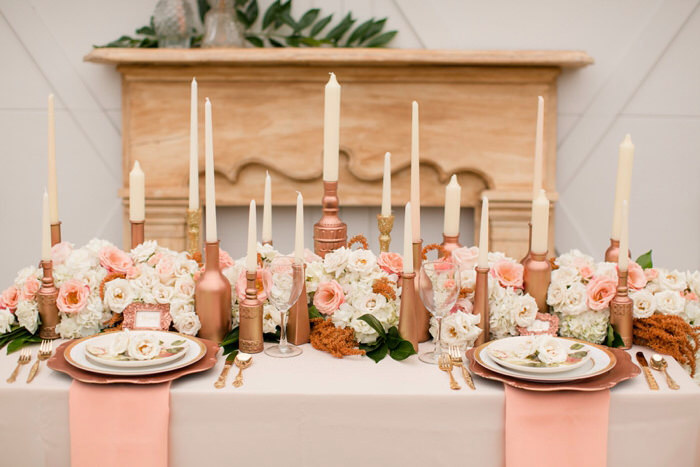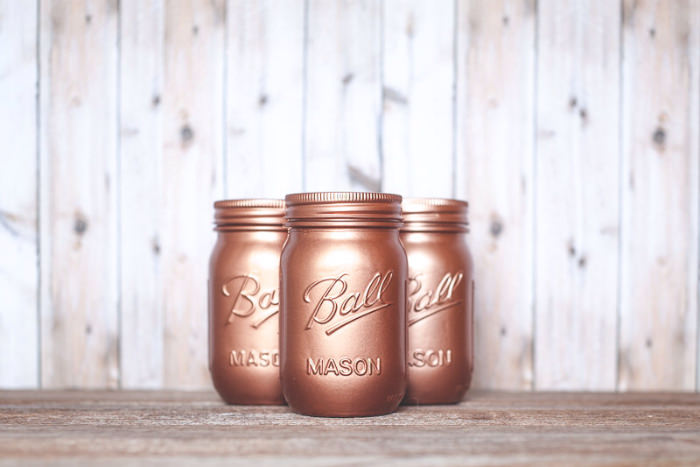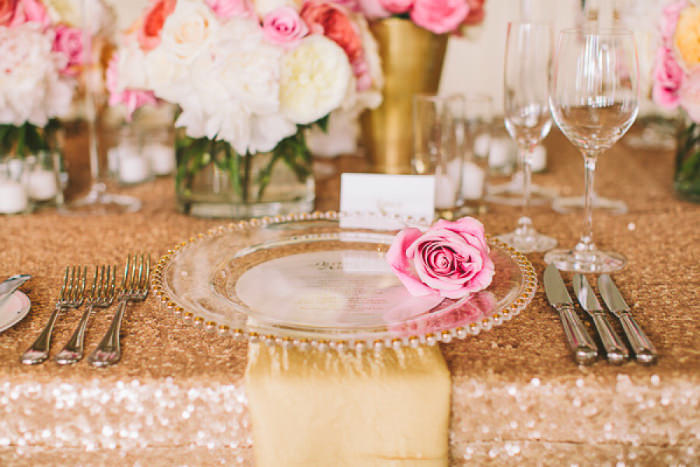 Photo one: envphotography.com; Photo two: pinterest.com; Photo three: societybride.com; Photo four: foundrentals.com; Photo five: etsy.com; Photo six: ktmerry.com; Photo seven: heyweddinglady.com; Photo eight: thelovelyfind.com; Photo nine: mxmcouture.com; Photo ten: smitten-mag.com; Photo eleven: kristynhogan.com; Photo twelve: pinterest.com; Photo thirteen: polkadotbride.com; Photo fourteen: katelynjamesblog.com; Photo fifteen: etsy.com; Photo sixteen: rebecca-arthurs.com