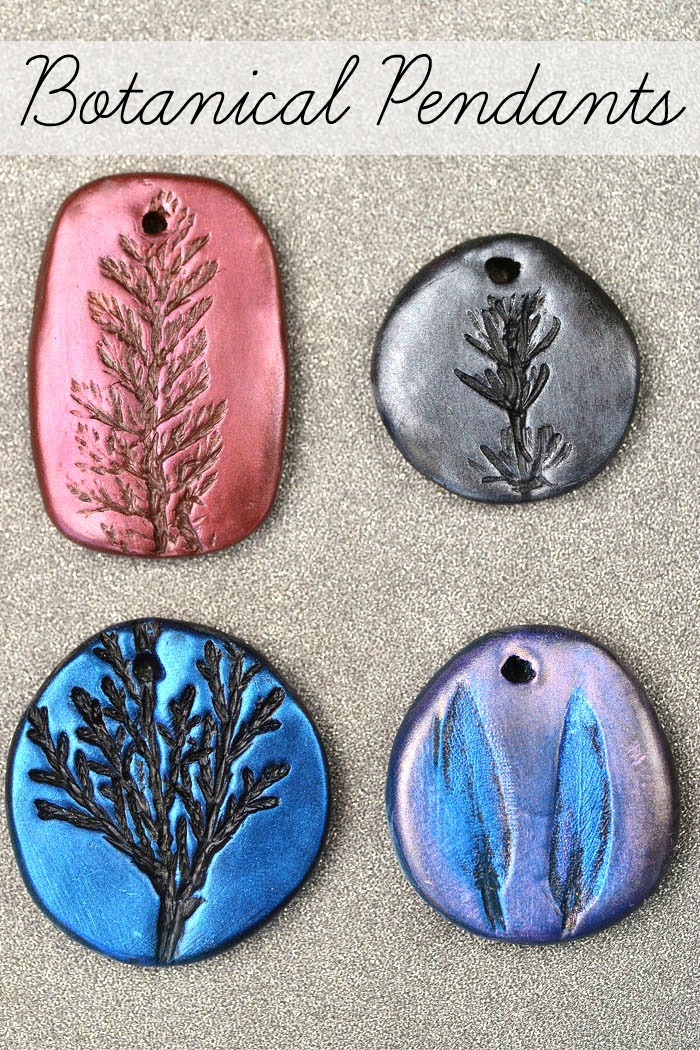 DIY stamped clay botanical pendants are the perfect handmade gift! Add a jump ring and a cord necklace, and you have a stunning piece of jewelry!
You can also use them as tags on your wedding favors.
Aside from the fact that they are luminous and lovely, these polymer clay pendants are a cinch to make. And they are uber easy on the pocketbook.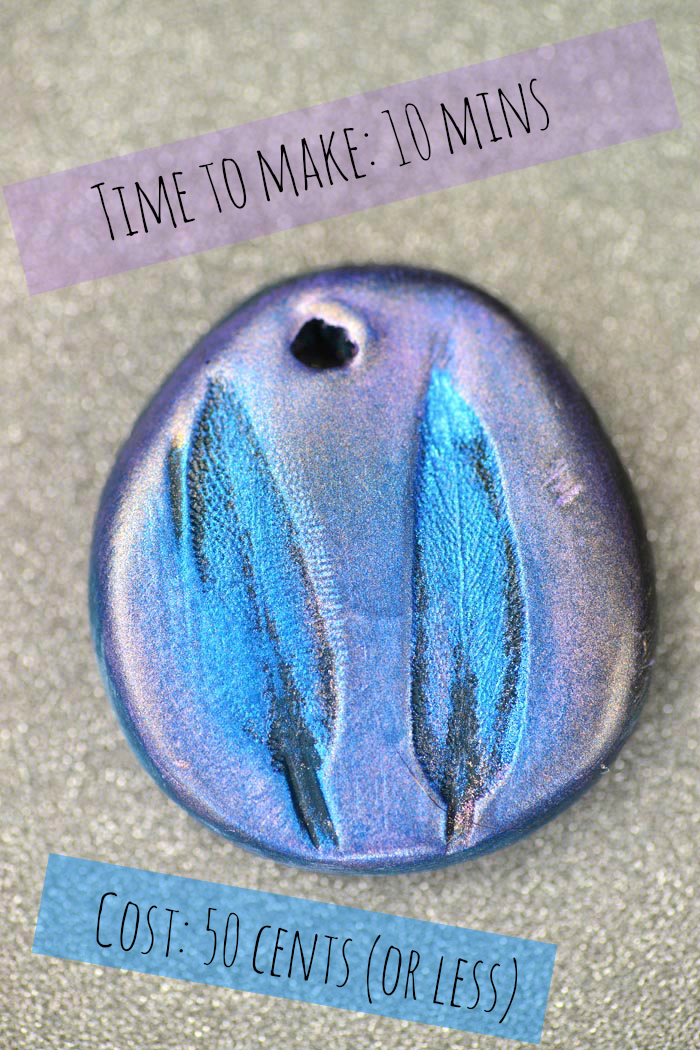 DIY Stamped Botanical Pendants Supplies List:
Sculpey Clay in desired color (We find the darker colors work best for this project)
roller (a rolling pin will also work)
Pearl EX Pigment Powder
Matte Varnish
Sand Paper
Small Paint Brush
Various Botanicals (We used Yarrow, Lavender, Evergreen, and Sage)
Break off a small piece of polymer clay and roll it in our hands, forming a ball. Use a roller to flatten the clay, making a circle.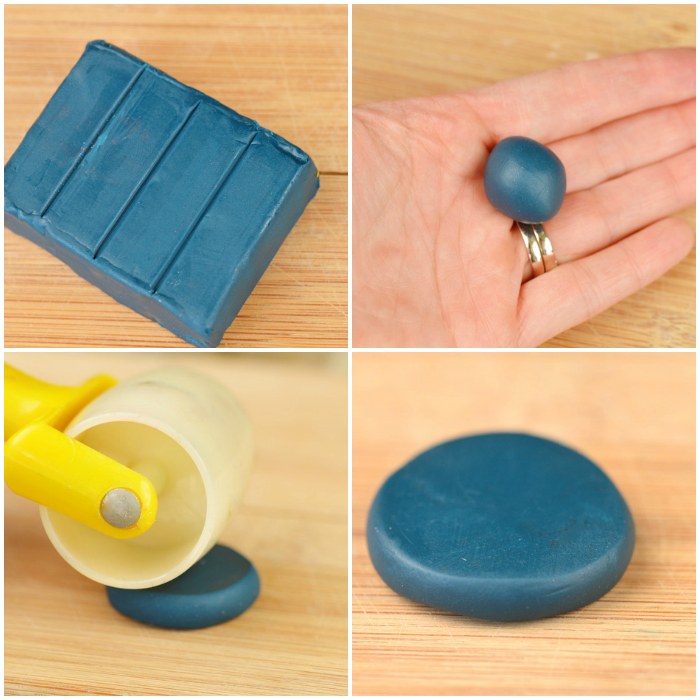 Place botanical face down on stamped clay and carefully press it into the clay using a roller. Make sure you have pressed hard enough to create an imprint. Small leaves work well.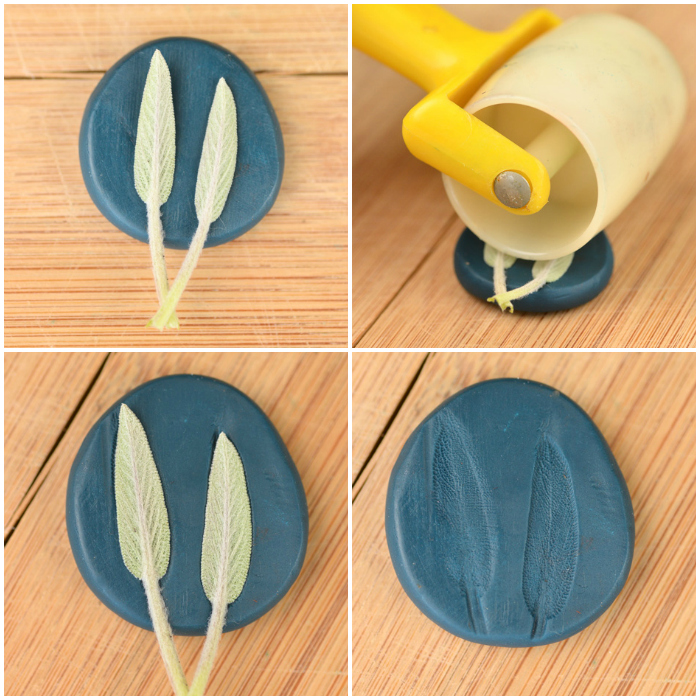 Evergreen also works great.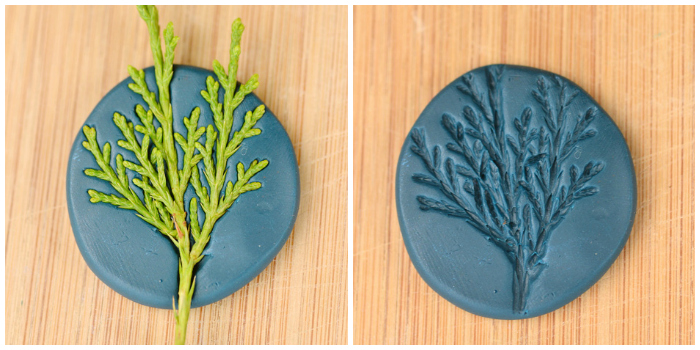 Dip your finger into Pearl Ex Pigment Powder, and rub powder lightly onto the clay. We ended up using two different colors of pigment on this pendant. Carefully create a hole at the top of the pendant. You can also insert an eye pin.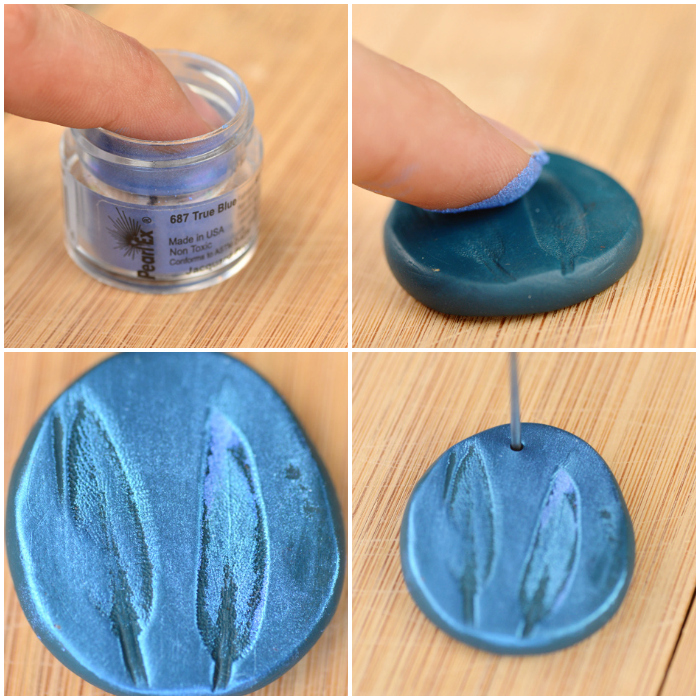 Bake in a 275 degree oven for approximately 20 minutes. If you are using a different brand of polymer clay, follow the baking directions on the back of the package. We used a toaster oven to bake our clay. We purchased it at our local thrift store and use it exclusively for craft projects. We keep it in the garage, where we have lots of ventilation. (We have baked polymer clay in our traditional oven, be we don't like the smell!)
Once the clay is baked, carefully remove your pendants from the oven and set aside until cool and hard. Sand rough edges. Apply matte varnish.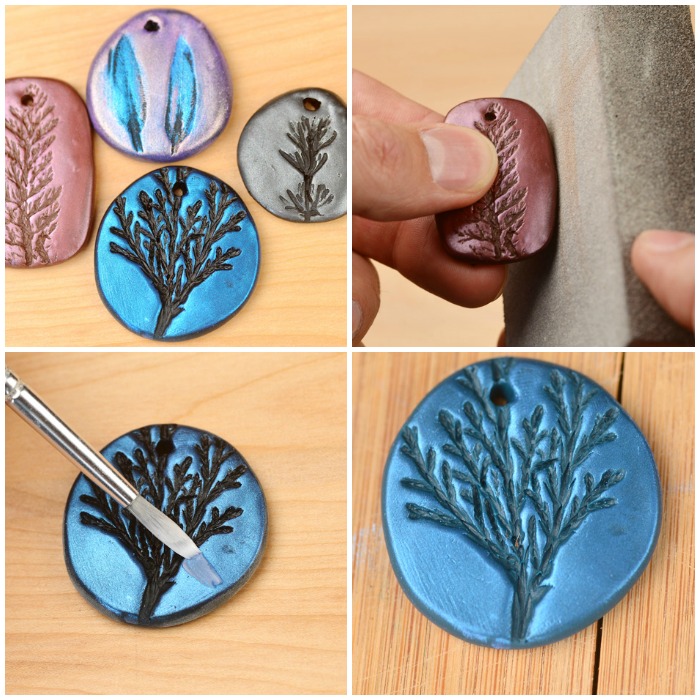 This shows the thickness of our pendants: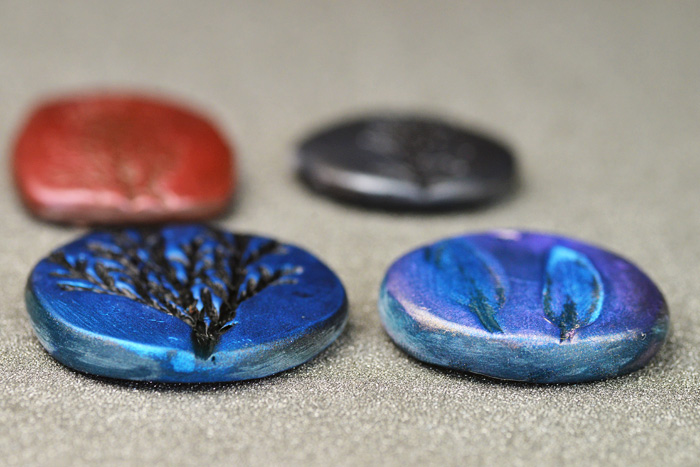 Stunning, huh?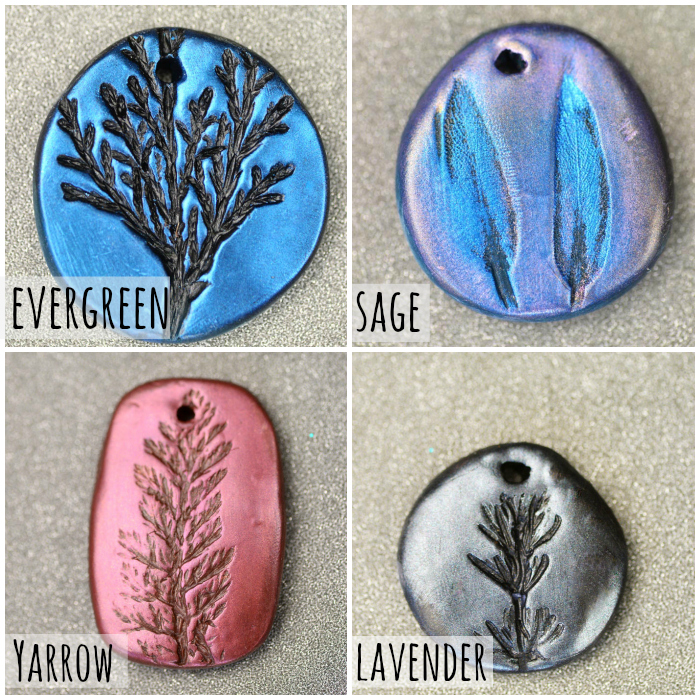 Add a jump ring and a cord necklace and you are good to go. This one reminds us of a tree: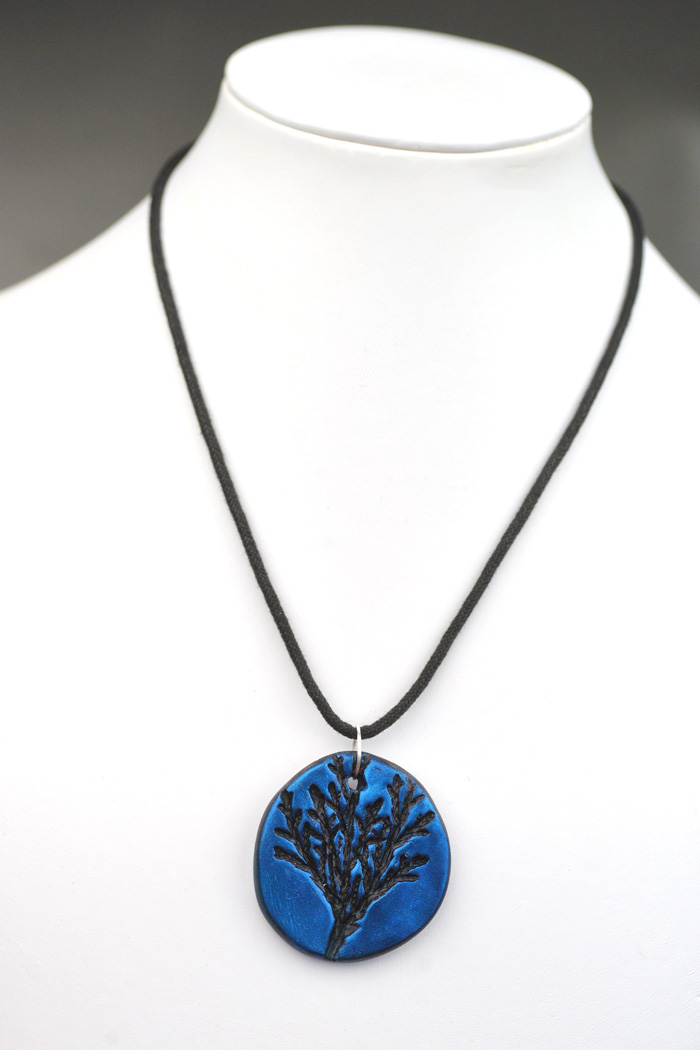 We love the boho look of this pendant. The sage imprint looks like feathers. The perfect gift, don't you think?