There are lots of reasons to have an intimate wedding, but for many couples it really boils down to cost. In order to keep their budget in check, Caileigh and Matt slashed their guest list – from 150 people down to 63 – and cut out what they felt were unnecessary costs. They enlisted the help of their talented friends to make their nuptials extra special, and while they kept their budget and their wedding small, there was definitely no shortage of love for these two on their big day!
Special thanks to Scarlet O'Neill for sharing all the gorgeous photos with us!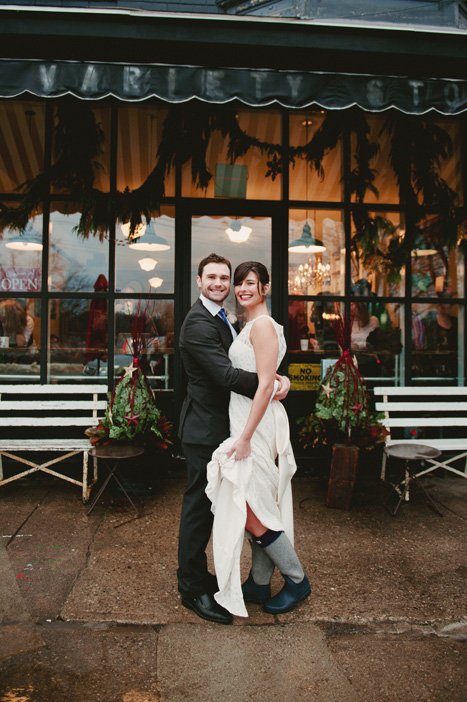 Caileigh, 29 & Matt, 34 
Toronto, ON
Wedding Date:  January 11, 2014
Number of Guests: 63
Wedding Cost: Economical
Wedding Ceremony Location: Globe Bistro
Wedding Reception Location: Globe Bistro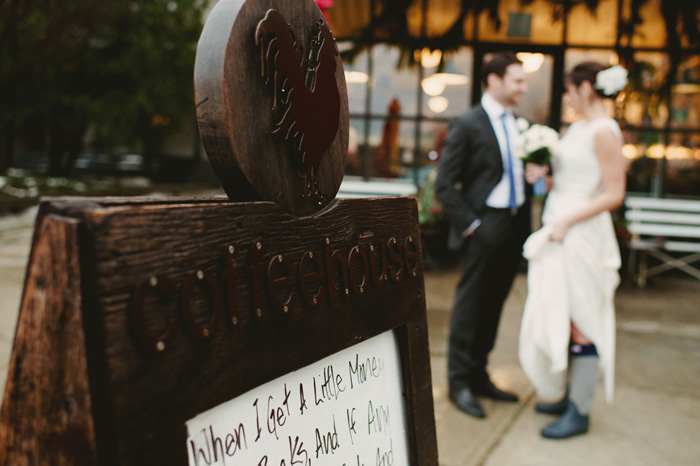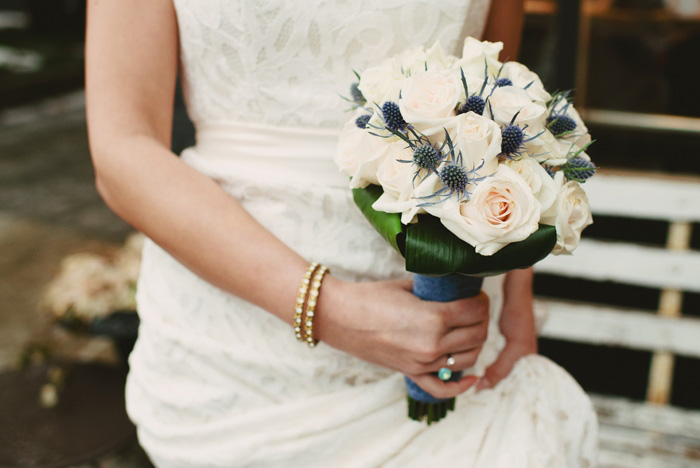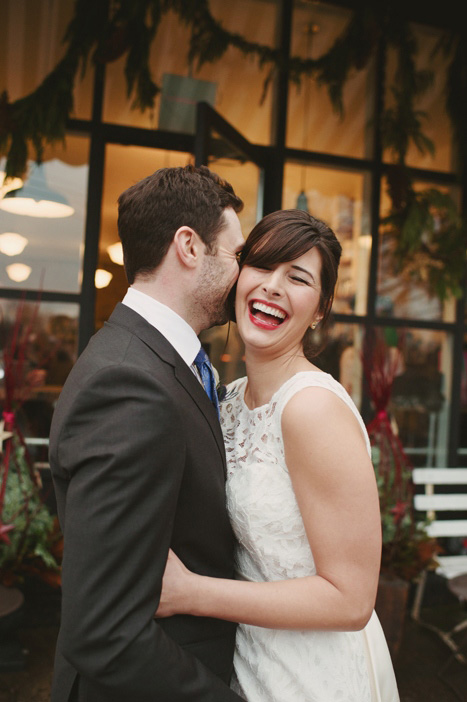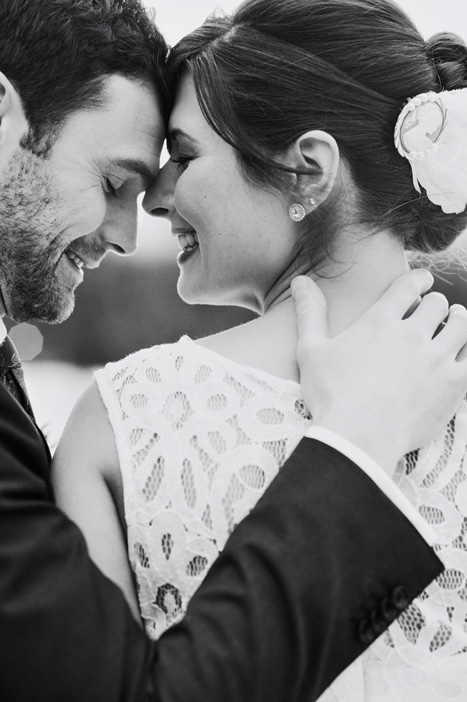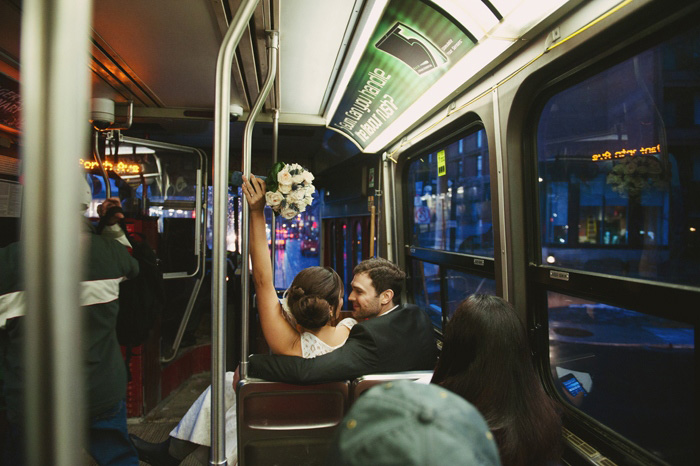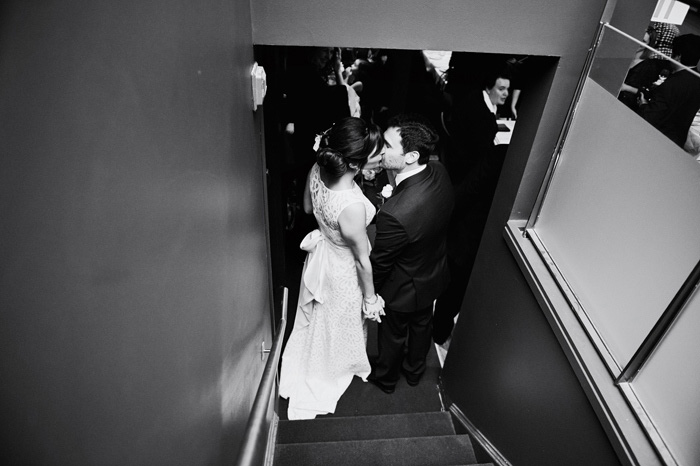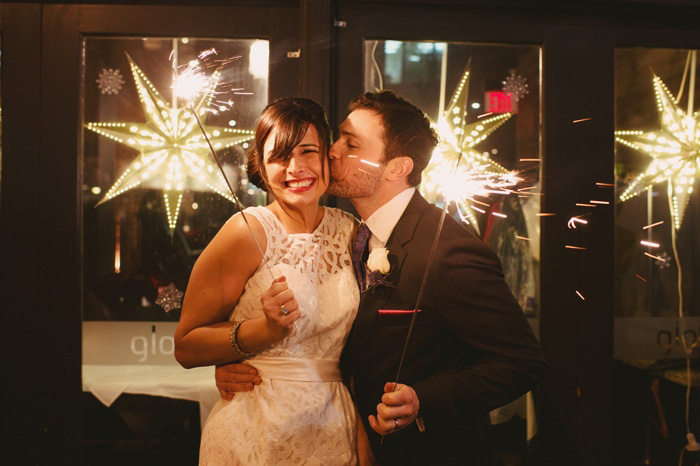 Why did you have an intimate wedding?
Cost.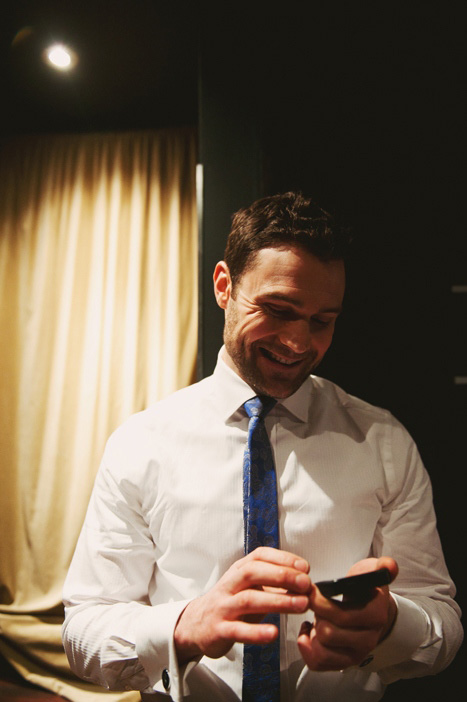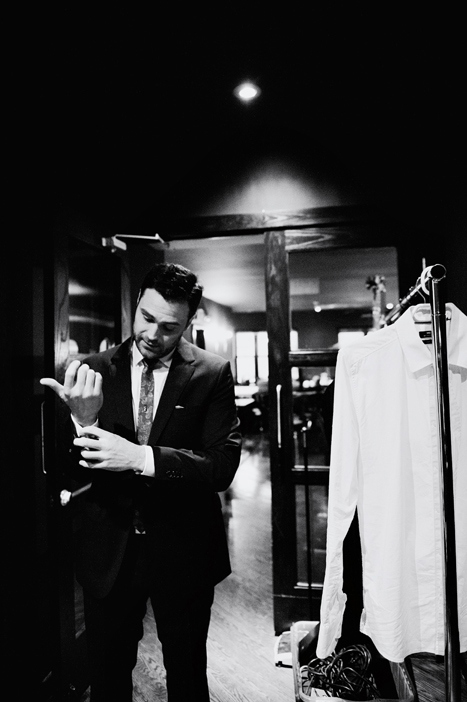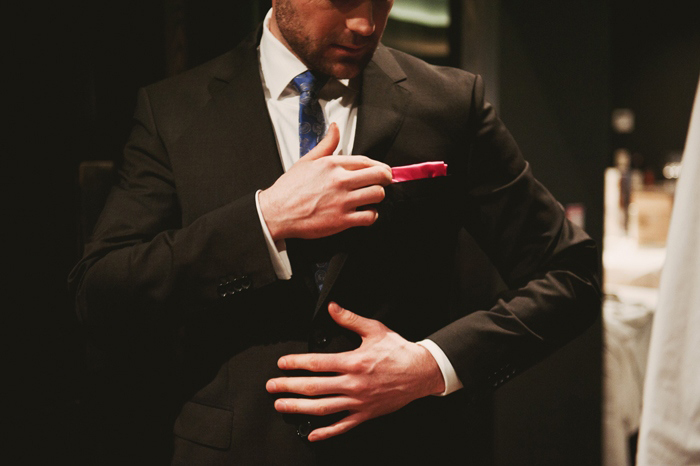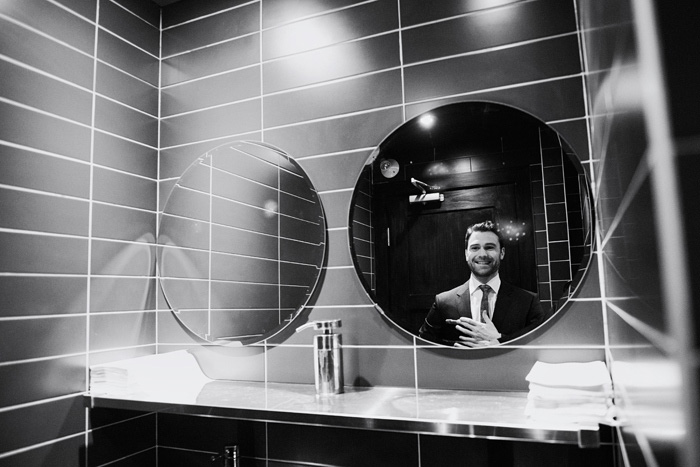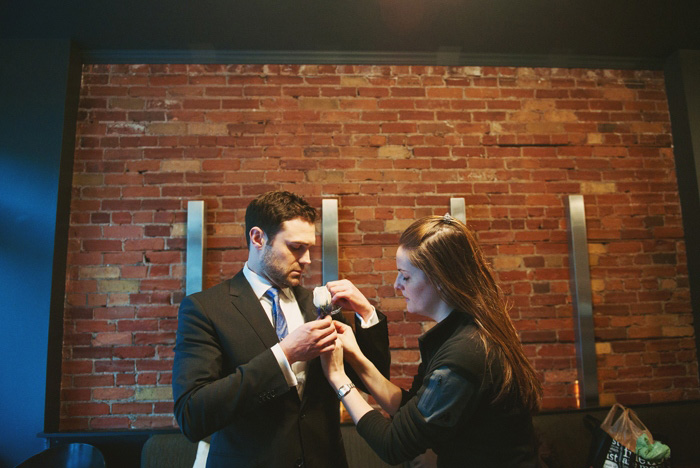 What are some of the challenges that you faced planning an intimate wedding?
Reducing the guest list – our first list had 150 people! Eventually, we managed to pare it way down!
Also, finding the perfect venue that is suitable for the number of guests can be challenging. A lot of private dining rooms can only accommodate 30-40 people. Some restaurants we contacted had a huge minimum spend to shut them down for the night and with others the layout of a private room wasn't suitable for weddings.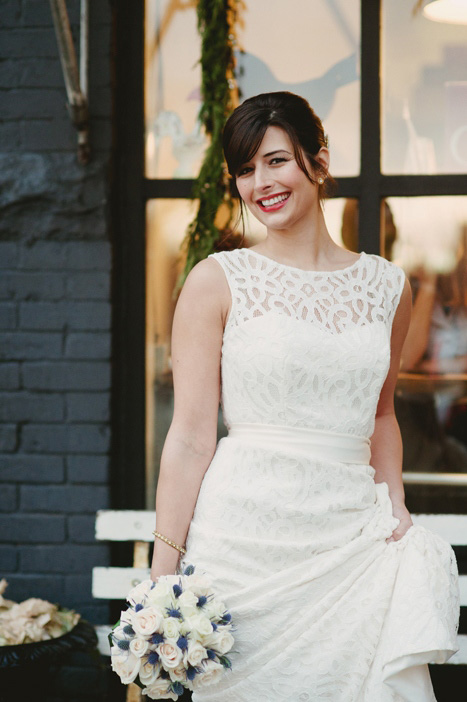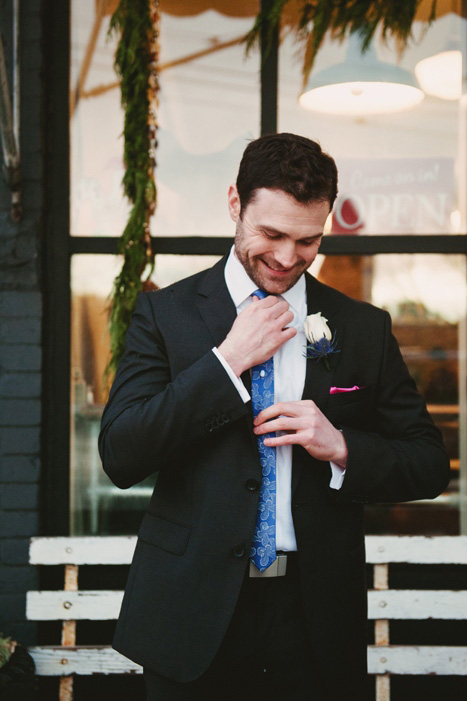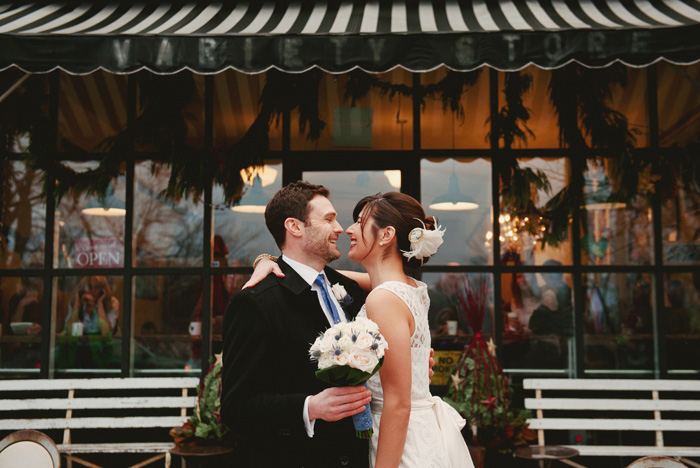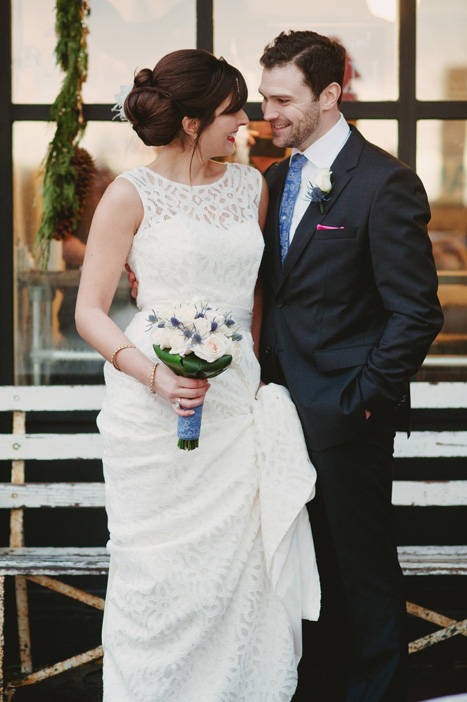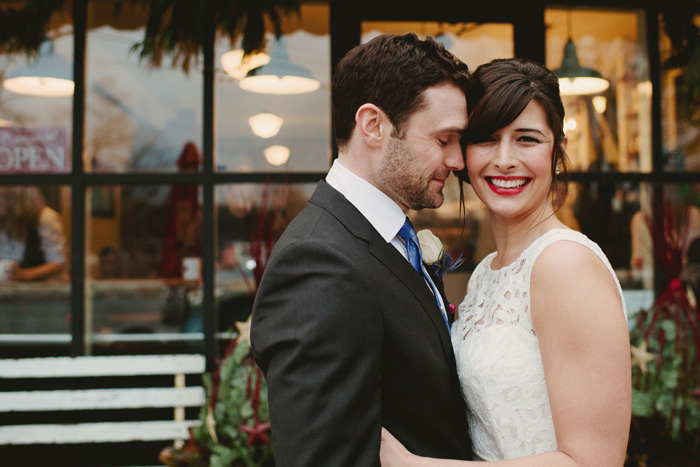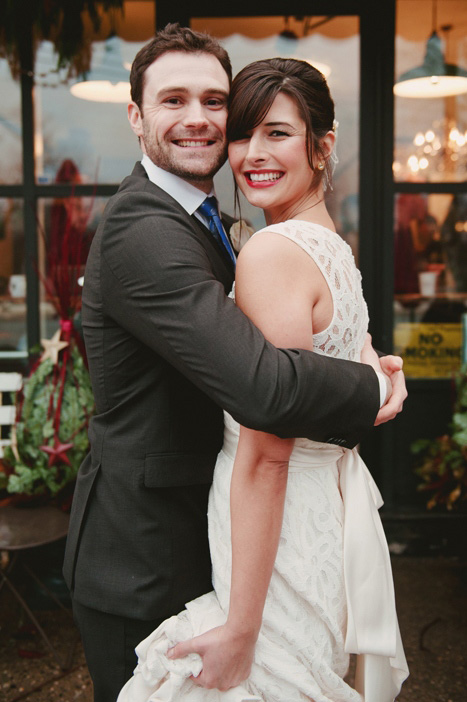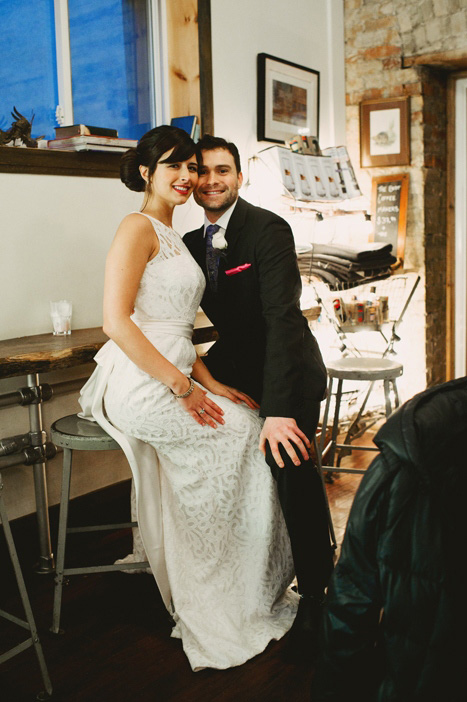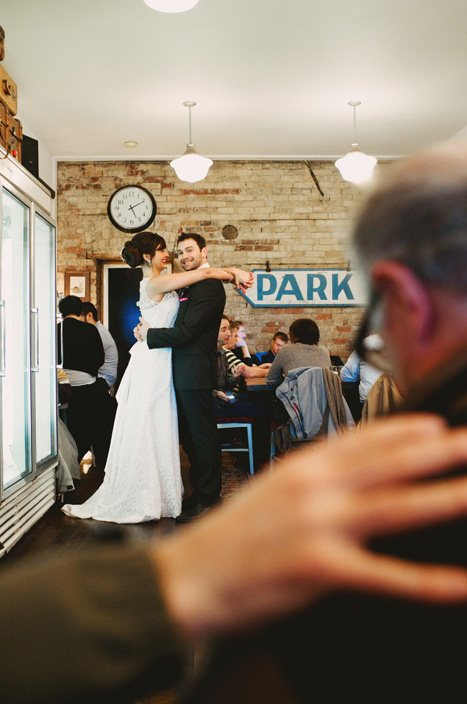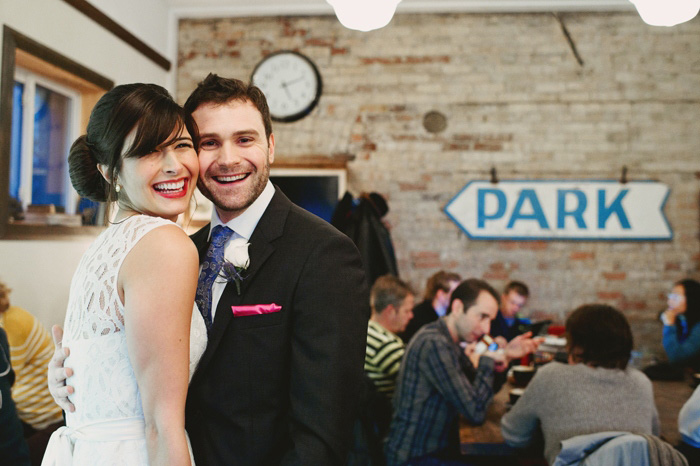 Was it difficult to pare down the guest list?  
Absolutely.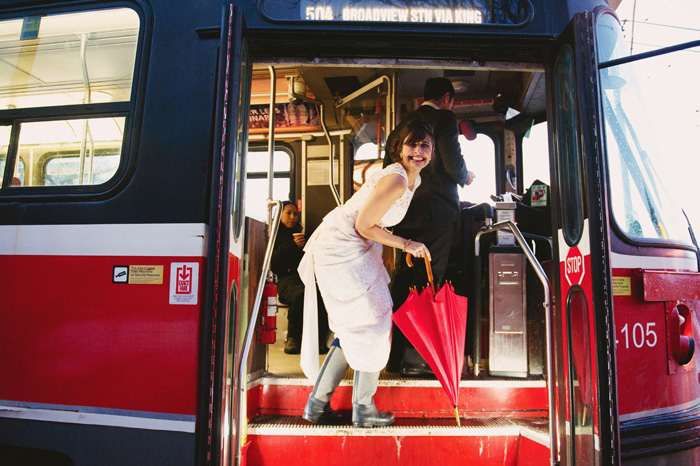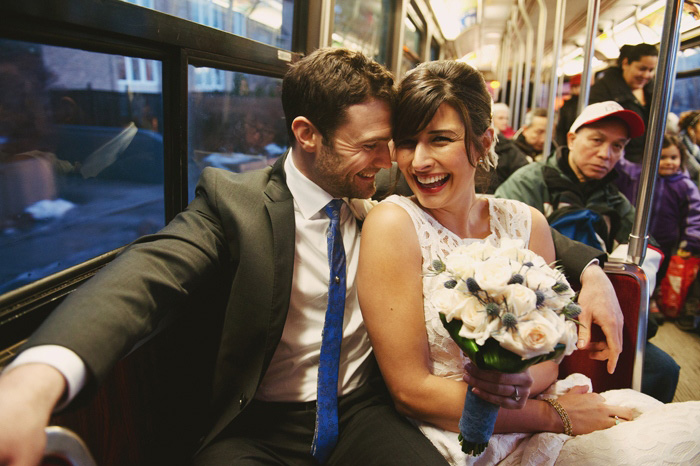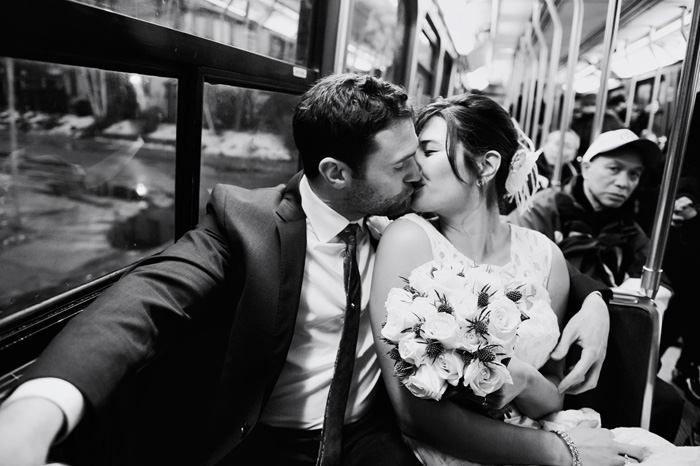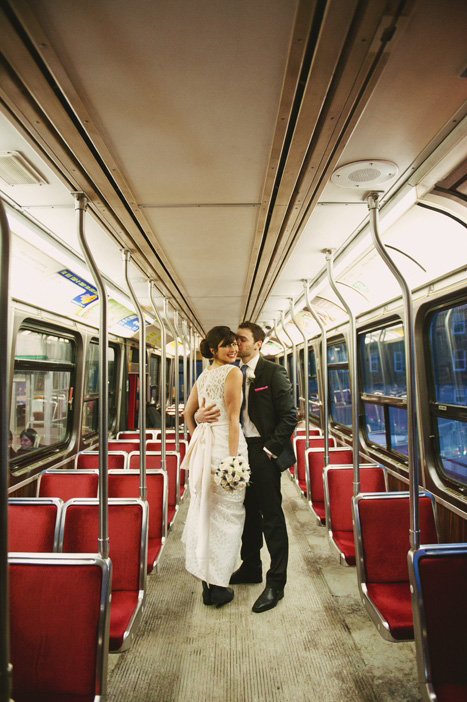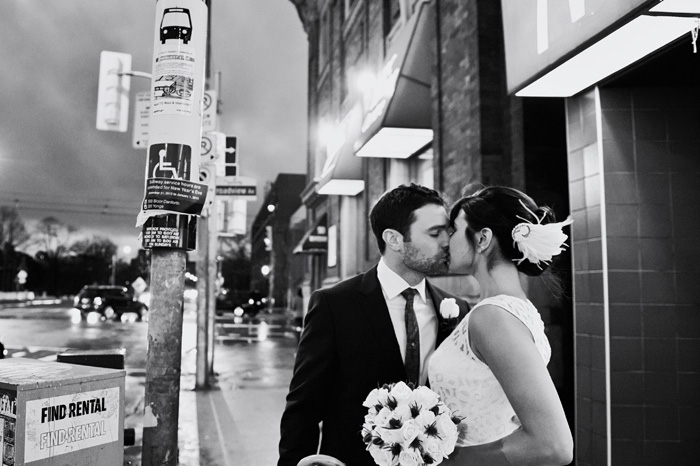 Did you have any 'issues' with the small guest list from friends and family? If so, how did you address them?
In our hearts, we wished we could have invited more friends and family but we couldn't afford it. Both our parents wished that they could have also shared the day with their close friends and it was difficult saying no to them, but in the end they understood.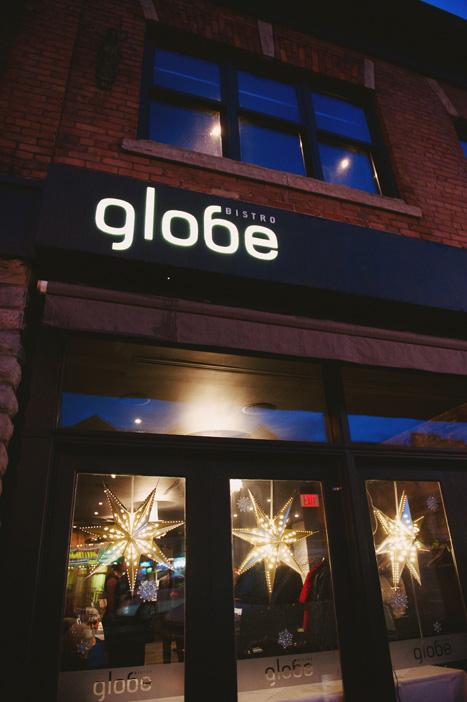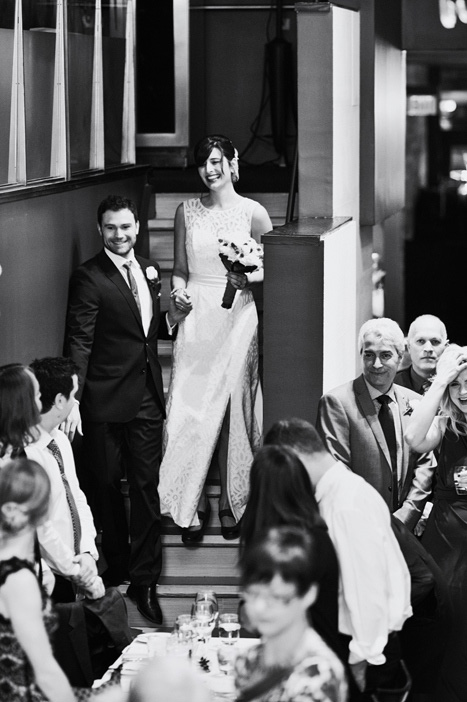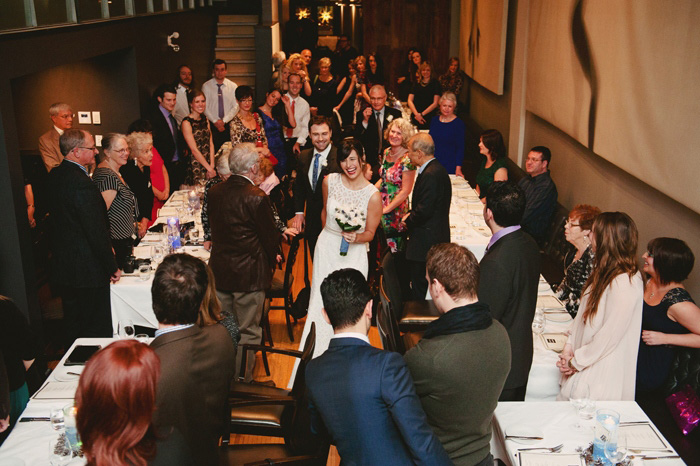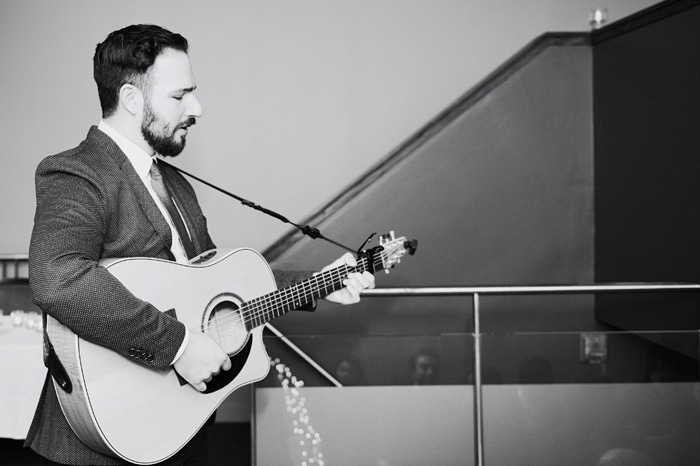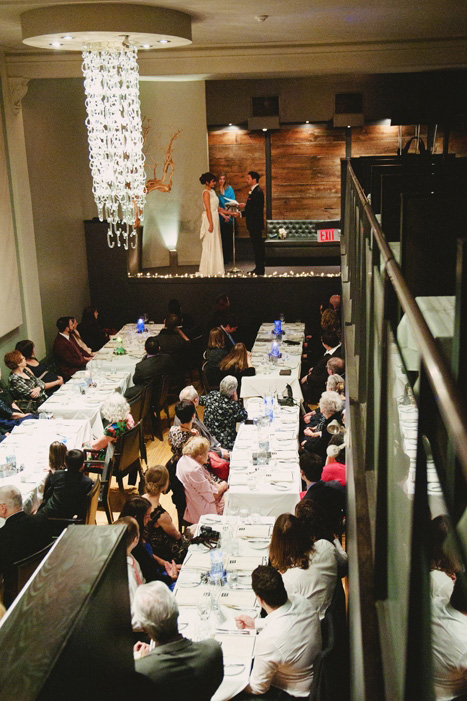 What were the highlights of the ceremony?
Matt is an actor and we took full advantage of his talented friends. One friend conducted a short, personal ceremony (we had an officiant there for legal purposes) and another serenaded us down the aisle. Our guests loved the intimacy of our own vows. And the layout was perfect because Globe has a stage.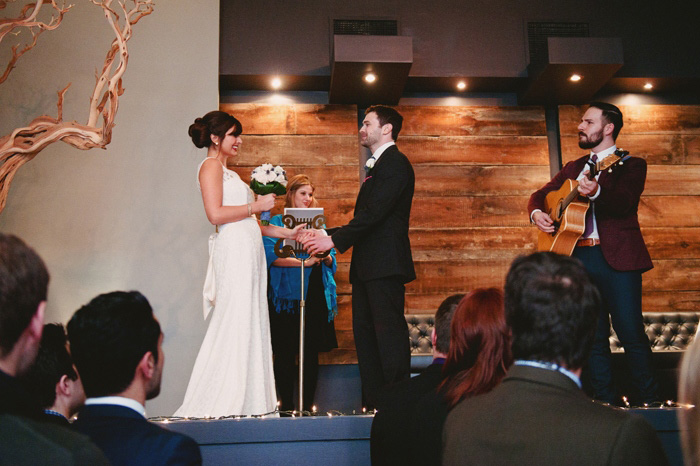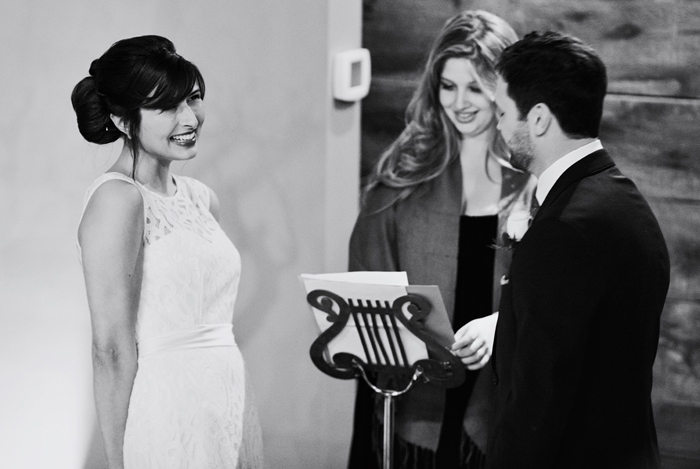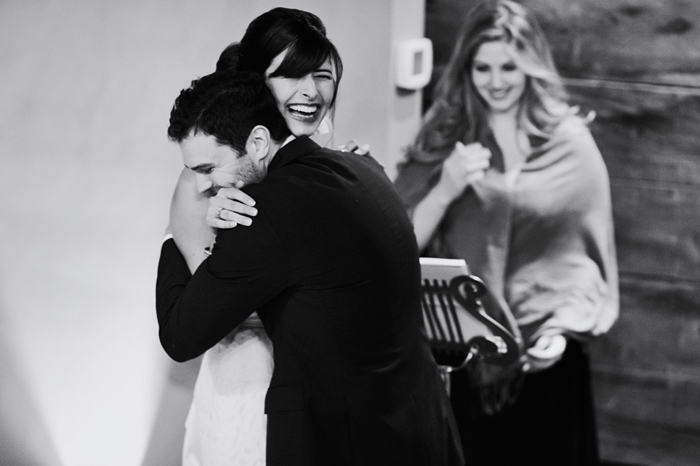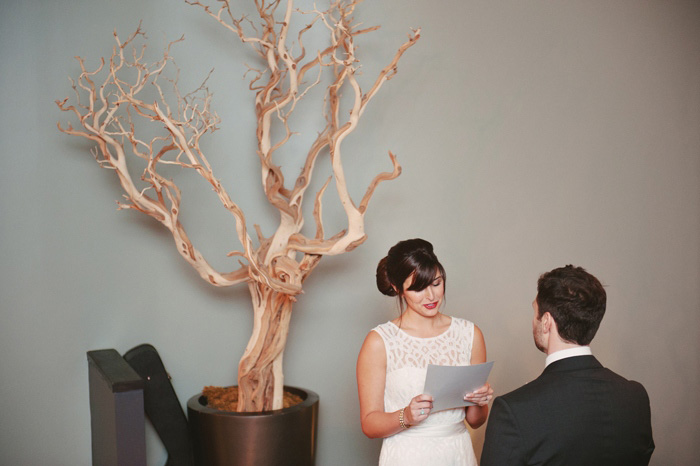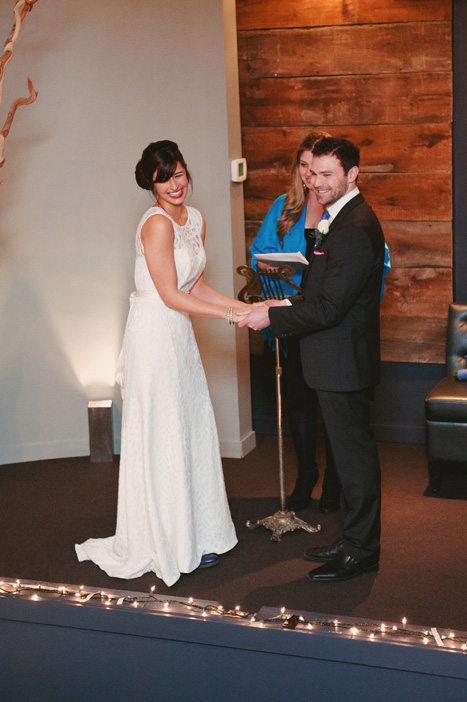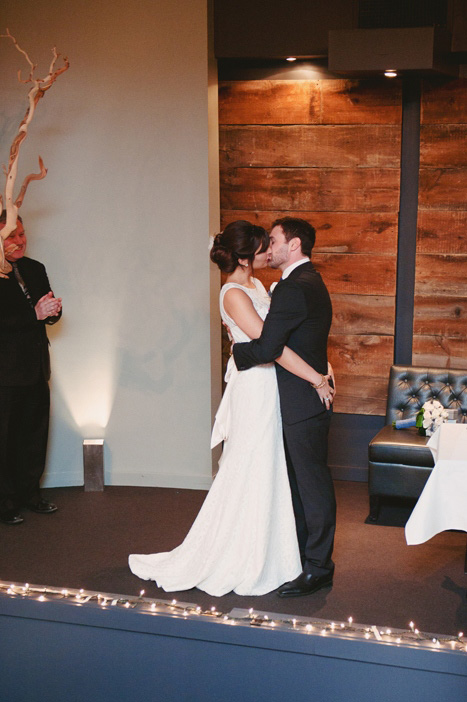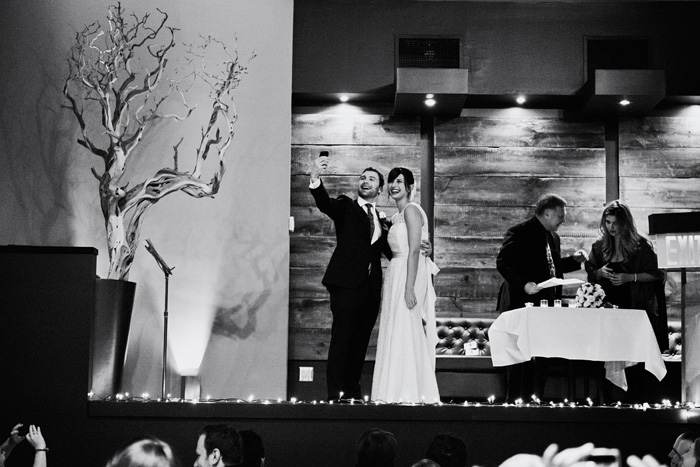 What were the highlights of the reception?
Having a talented and funny actor as a Master of Ceremony certainly helped! Globe's service was amazing. The waiters were so pleasant and attentive, and the meals came out at the same time and our guests raved about the food.
My family has a tradition of dance parties with a belly dancing belt. My sister brought it to the party and many people took a turn with it shakin' their thang.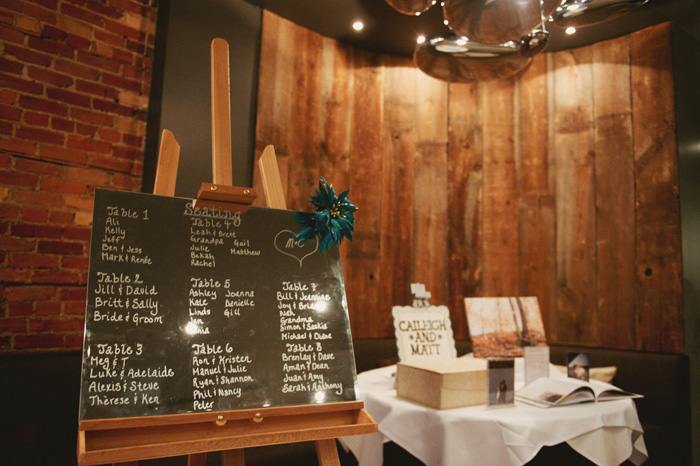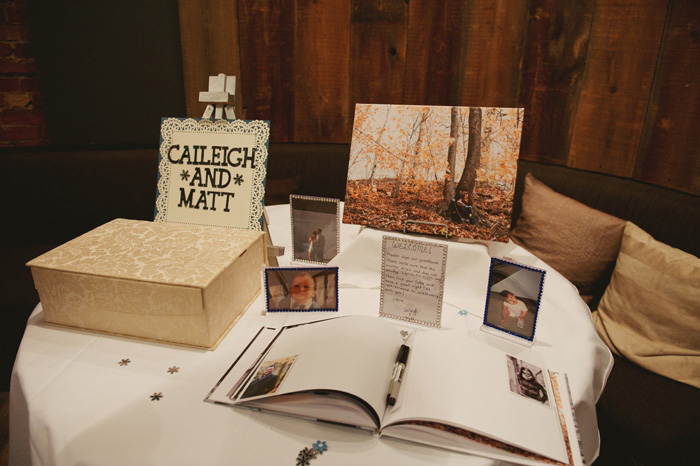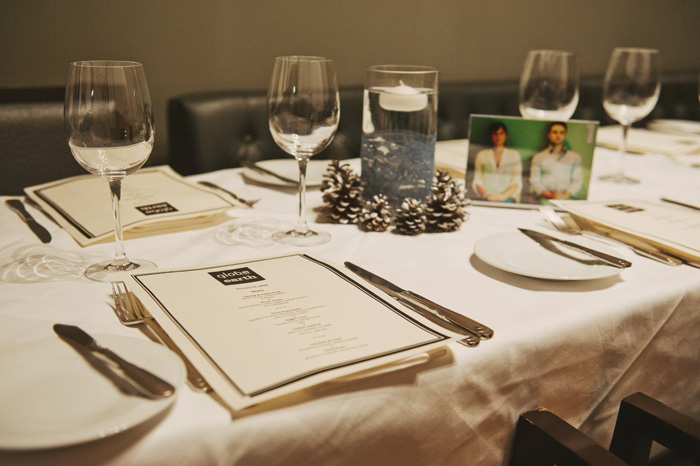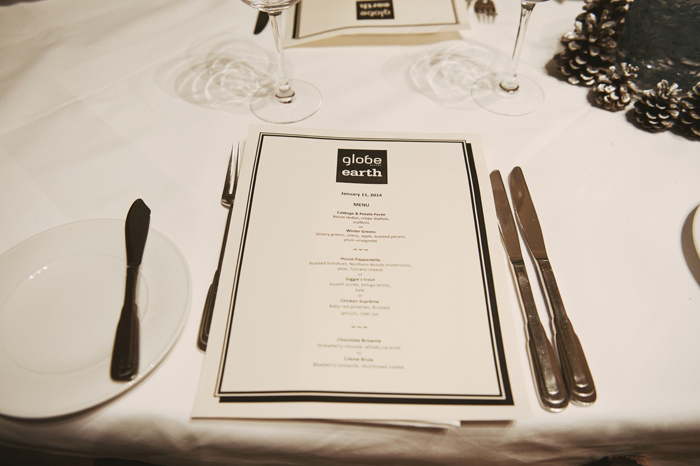 What was the best thing about having an intimate wedding?
We knew everyone intimately in the room and we were able to spend time with every guest. We can honestly say that we both had a mutual relationship with everyone that was invited.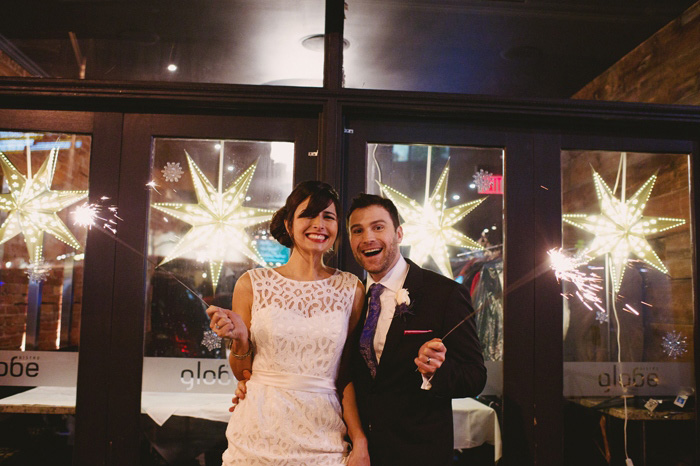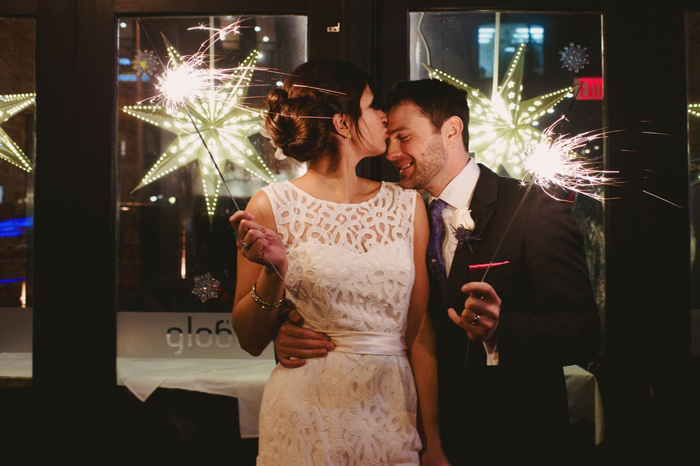 What advice do you have for couples who are considering an intimate wedding?
It's your day, do what you want and don't feel badly. People are very understanding.
We highly recommend having a wedding at a restaurant.  There are no rental costs for the venue, decor, glasses, plates etc. and the majority of our budget was spent directly on our guests' food and drinks. We avoided spending money on a wedding cake, centrepieces (we did it inexpensively with help from pinterest), and small gifts for the guests. Restaurants are also accustomed to hosting big crowds. And weddings in January tend to reduce costs since it is a slow time for weddings and restaurants.  So does taking the streetcar to your wedding!
We found that not having a wedding party also reduced stress and helped our friends' chequebooks! And lastly, tap into the talents of those around you to help reduce costs!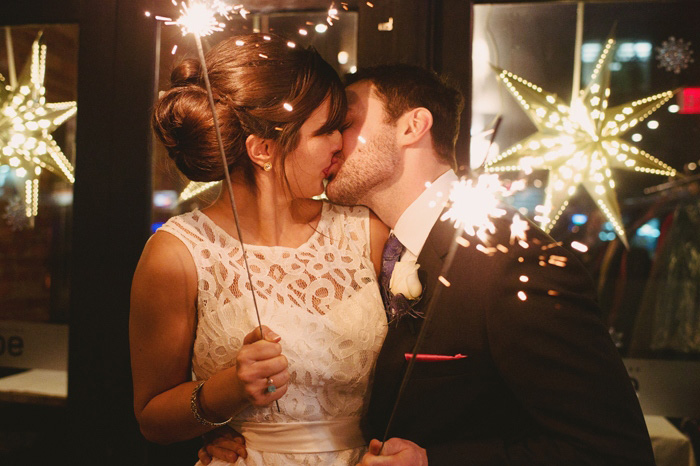 Vendors:
Venue: Globe Bistro
Photography: Scarlet O'Neill Photography
Officiant: Dream Weddings Canada Officiants