Most commonly associated with children's birthday parties and junior high dances, balloons may not seem like the most elegant choice for wedding decor, but we think nothing makes a plain old balloon more wedding-worthy than a beautiful gold finish. And it seems we're not the only ones, as gold balloons are taking center stage and couples are finding all kinds of creative ways lately to incorporate them into their wedding day. Today, we're sharing a few of our favorites.
We love the idea of floating balloons at different heights to create a unique ceremony backdrop. And filling the ceiling with them for dramatic effect ain't too shabby either!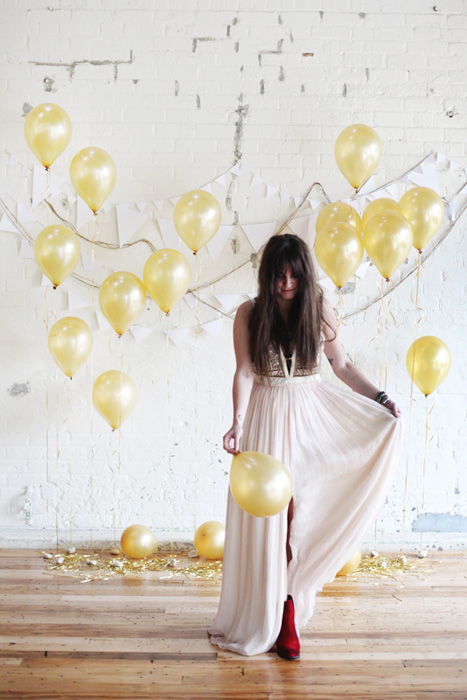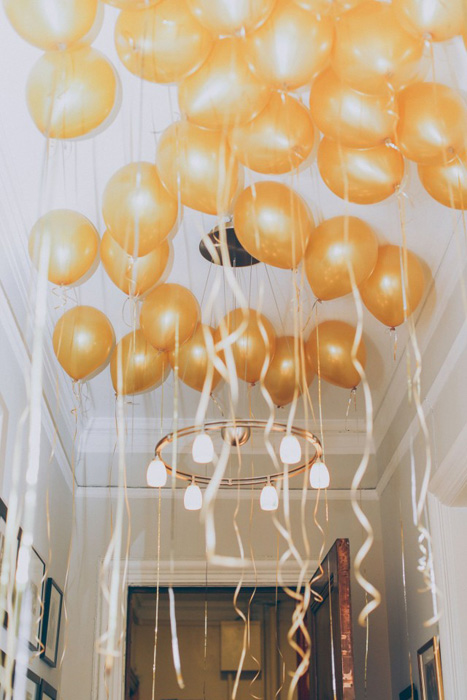 If you want to take things up a notch, why not add a Geronimo balloons to your big day? Whether carried on their own, tied with tissue tassels, or bunched together, they're sure to add that touch of wow-factor that you're looking for.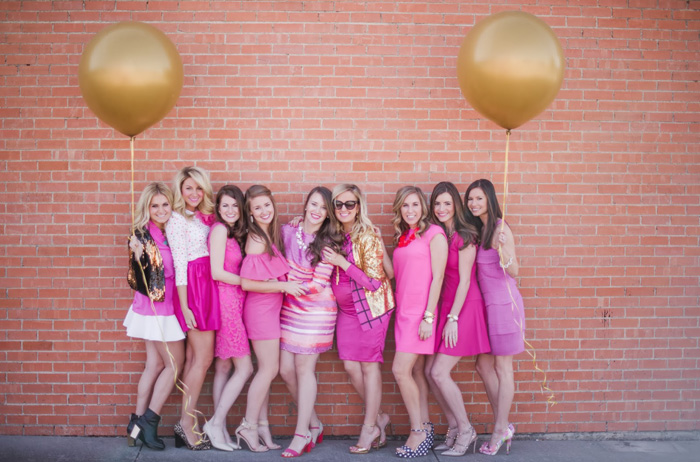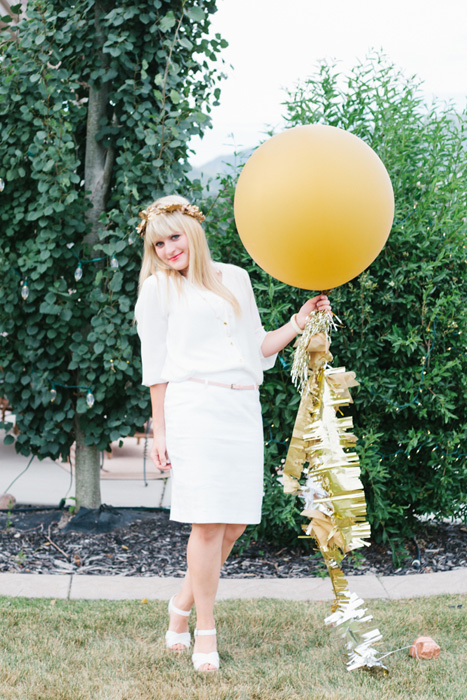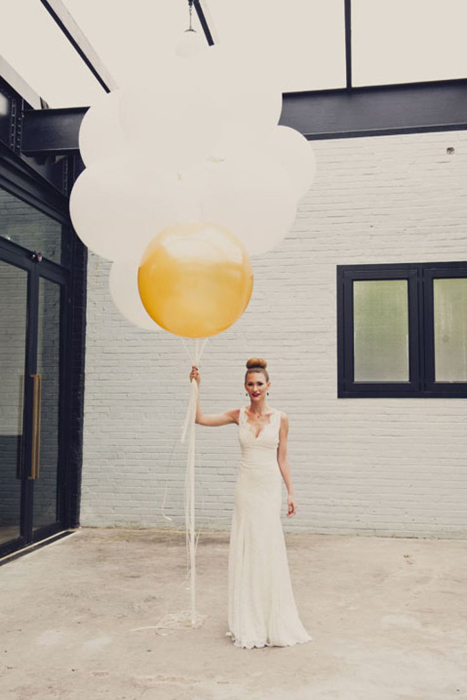 Mylar or foil balloons have been gaining in popularity over the last number of years and are available in a variety of shapes and sizes including these adorable gold hearts.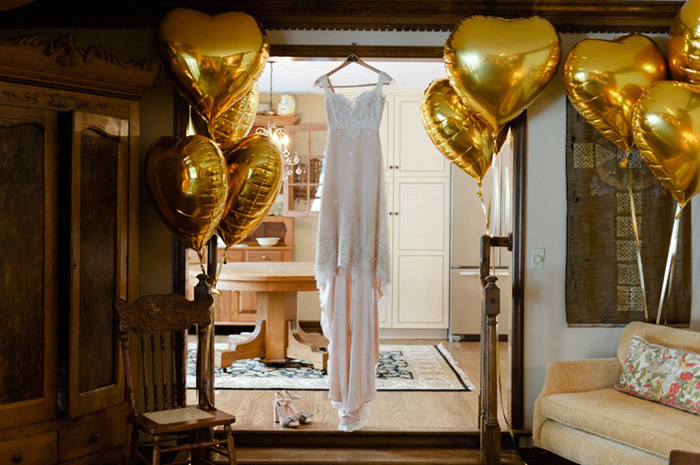 Most popular for weddings, however, are the giant foil letter balloons. They are great as fun and over-the-top photo props or for spelling out and suspending the bride and groom's names in the air.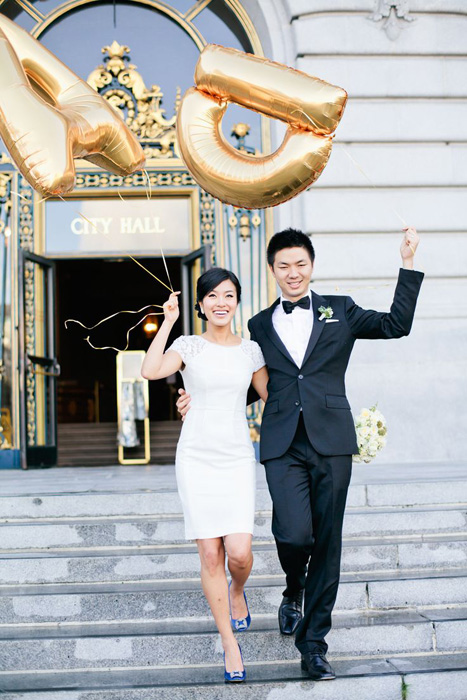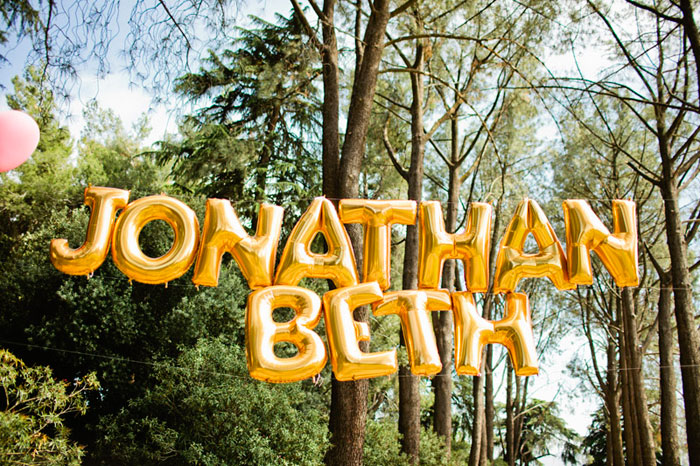 Mylar balloons also come in the shape of numerals, making them perfect for use as giant table numbers.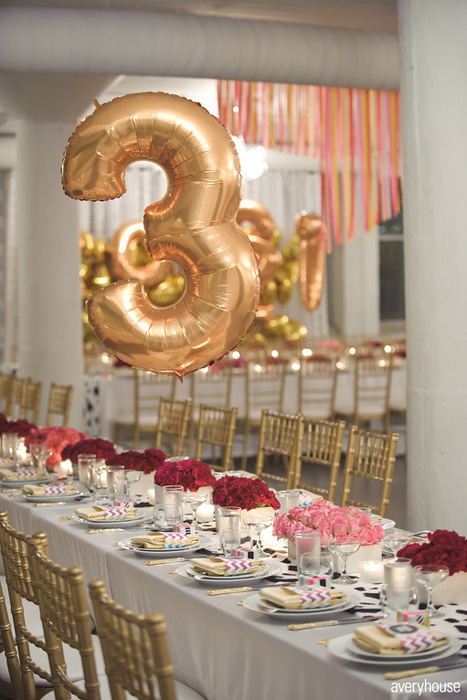 If you prefer just a touch of gold instead a full-on metallic finish, why not try this hand painted balloon DIY instead? Or you could fill clear balloons with gold confetti/glitter. We think both effects are elegant, understated, and sure to impress!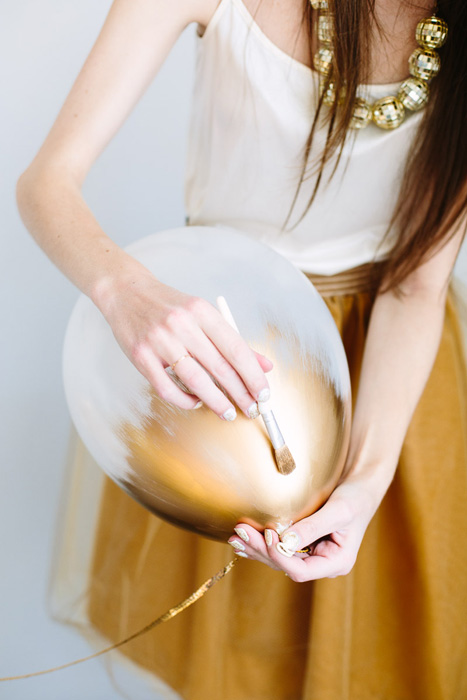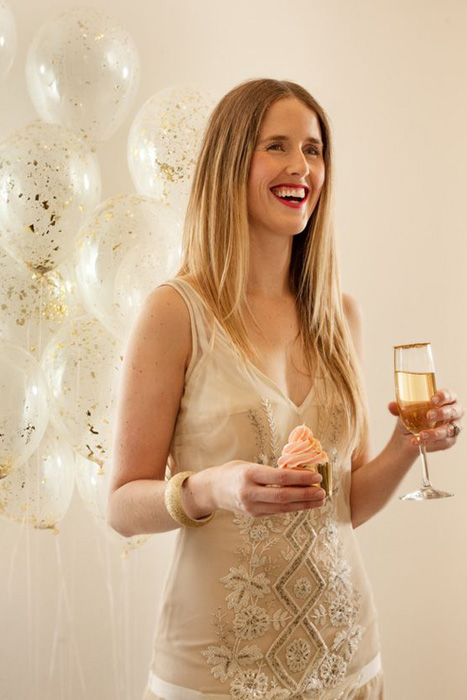 Photo one: freepeople.com; Photo two: oceanviolet.com; Photo three: justdandy.org; Photo four: samanthakellyphoto.blogspot.ca; Photo five: stylemepretty.com; Photo six: thebrandstudio.com; Photo seven: elizabethannedesigns.com; Photo eight: jacobmariano.com; Photo nine: theeverylastdetail.com; Photo ten: balloontime.com; Photo eleven: trophycupcakes.com