In the epic search for The Dress, the design of the front combined with a perfect fit can usually seal the deal. It's time to add in another contender as the back of the dress is quite rightly stepping up and fighting for attention. The details on the back of your wedding dress can be just as important as the front. Buttons, lace, cut-outs, criss-cross straps and backless features are all details that contemporary designers are using in their bridal pieces. They make a great statement and give your guests a stunning back view as you walk down the aisle. These details can create an additional element to simpler silhouettes that have a minimal look at the front.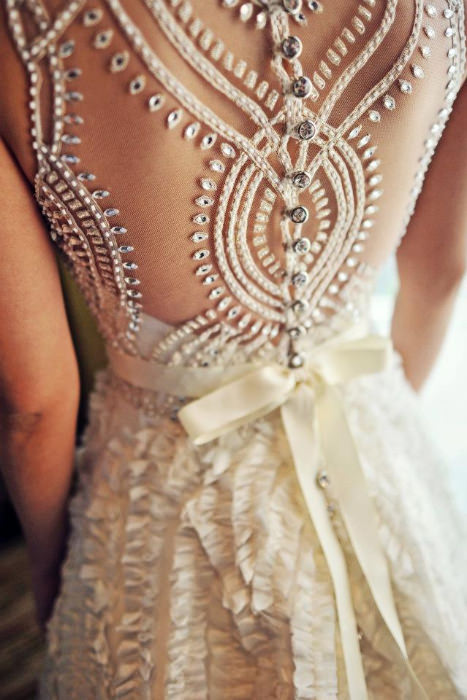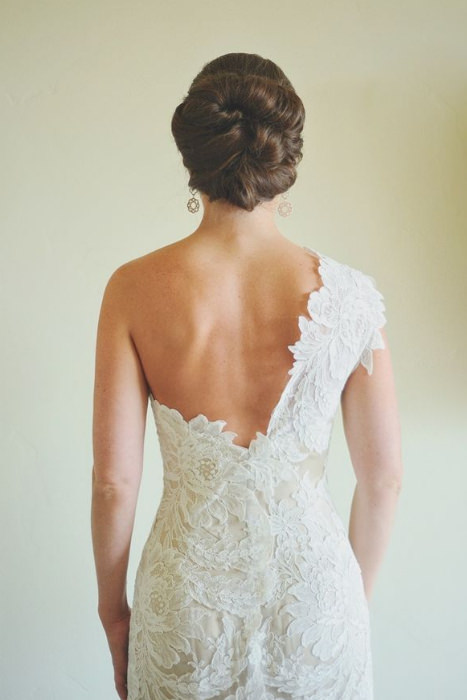 Buttons are a popular feature on the back of wedding dresses. Not only are they practical but they can really stand out as a design element.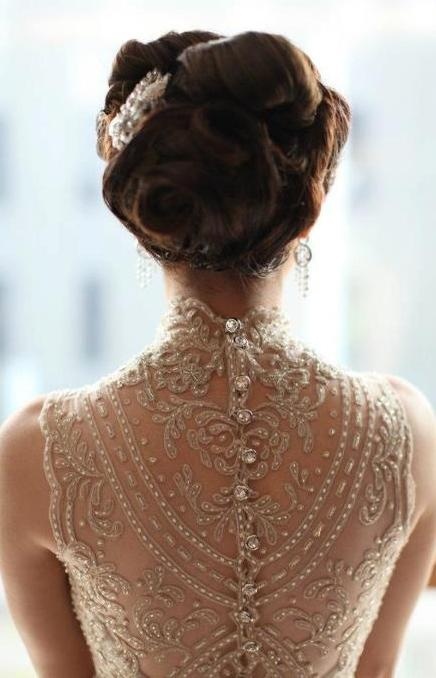 Satin covered buttons are typically used but look out for eye-catching crystal or pearls for a different look.  Creating texture with a cape back, large flowers or bows is another way to emphasize the back of your dress.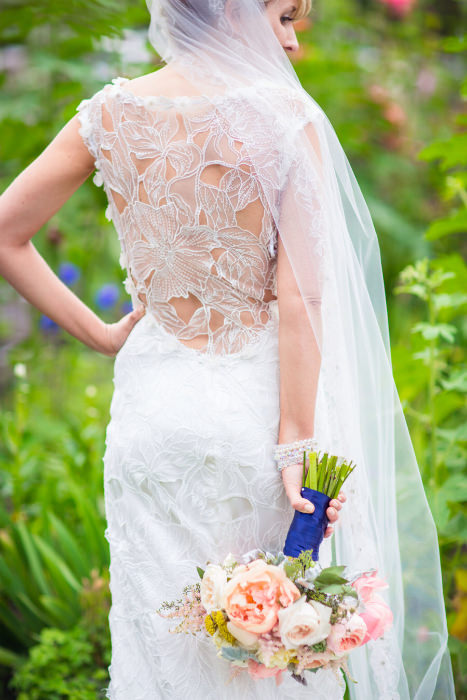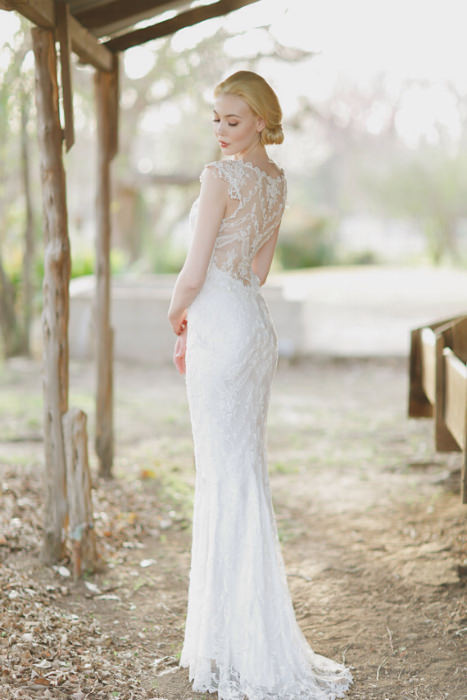 If you're among the more daring brides, then a backless or cut-out detail can be a lovely peek-a-boo addition. If you're going for a deep plunge at the back then a cowl neck or long sleeves will balance the look out. Cut-out shapes work well with lace or heavily detailed dresses as it breaks up the texture.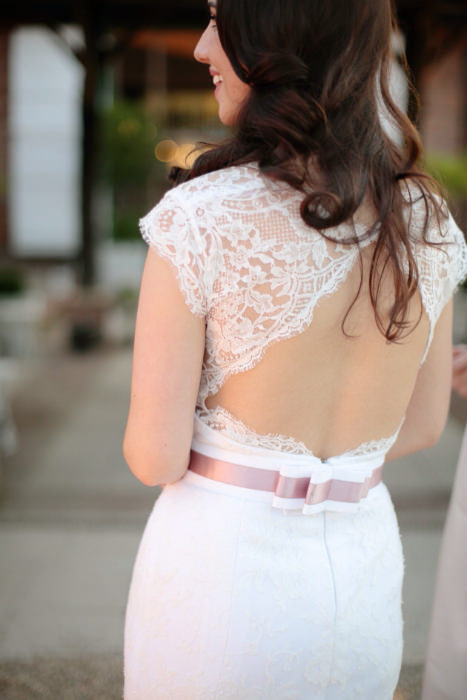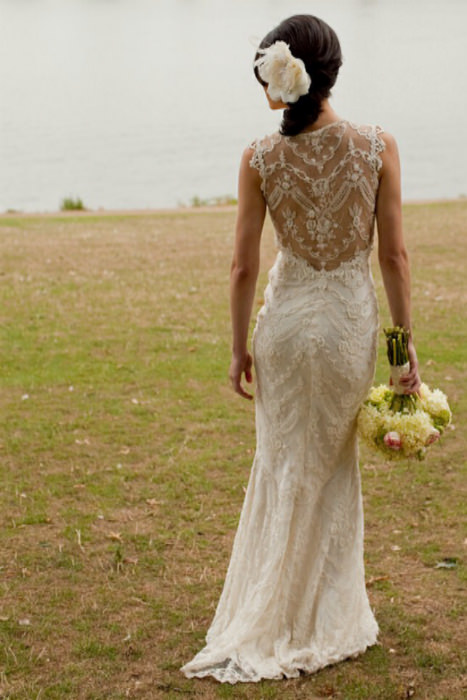 Embellishments and sheer fabrics were made for each other. With such intricate detailing on these dresses; having little peeks of skin showing through can elevate the look of the dress. This also works for fine lace as the sheerness can modernize a more traditional look.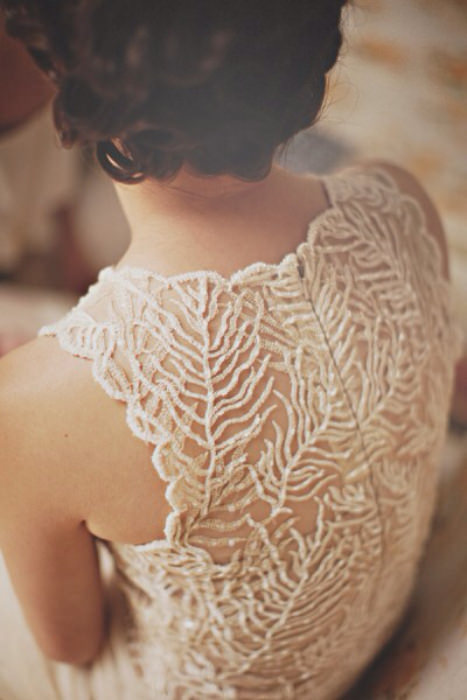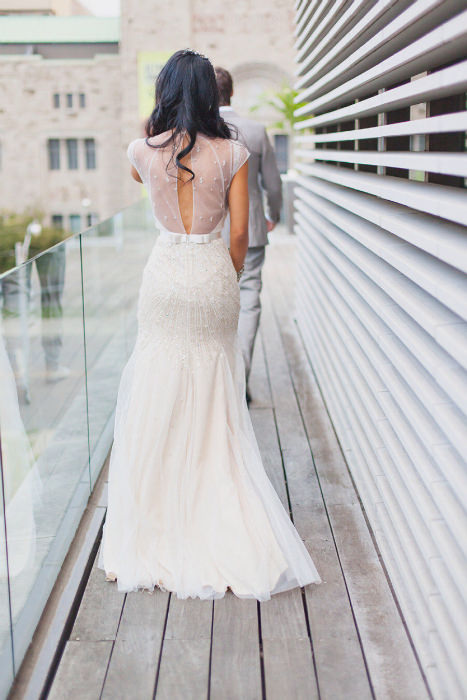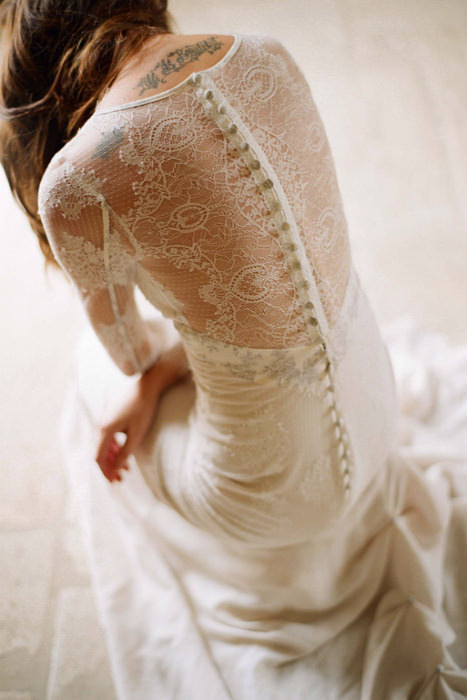 Photo one: onetowed.com; Photo two: pinterest.com; Photo three: Pinterest; Photo four: stylemepretty.com;  Photo five: 100layercake.com; Photo six: bridalmusings.com; Photo seven: bellethemagazine.com; Photo eight: mysistersweddingblog.com; Photo nine: lavishandlight.com; Photo ten: clairepettibone.com;