Fall seems to be everyone's favourite season. The reasons why could possibly be due to the the stunning autumnal colors, delicious treats, and the cosiest of clothing. This makes a fall wedding a very enviable affair indeed when some of these seasonal ideas are incorporated. If you're not a fan of big bright pumpkins and Halloween ephemera then there's many ways for you to be inspired by the season in a subtle way. We've picked 10 of our fall faves for you to use in your wedding.
1. Mini Pumpkin Vases
You can use a selection of mini pumpkins, squash and gourds to create these unique floral centerpieces. They are ideal for the season without being too obvious. It's a great DIY project that can also double up as favors for your guests.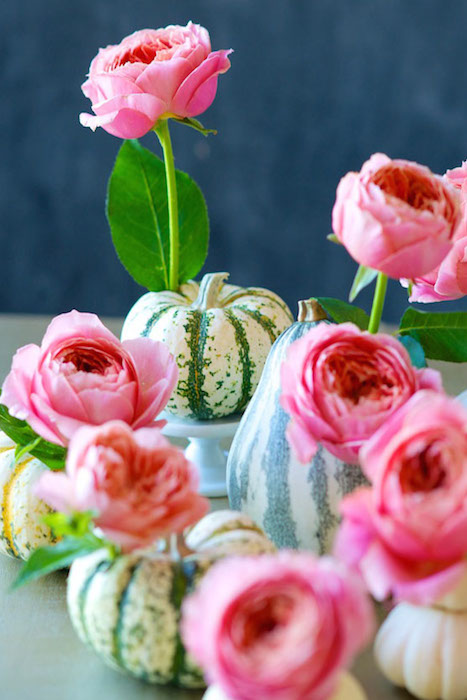 2. Long-Sleeved Wedding Dress
Use the colder weather as an excuse to wear a gorgeous long-sleeved dress. Wedding dresses with sleeves are a contemporary  and on trend look for your fall nuptials. We love sheer lace details that are both feminine and fashion forward. This also saves you from thinking about a cover up.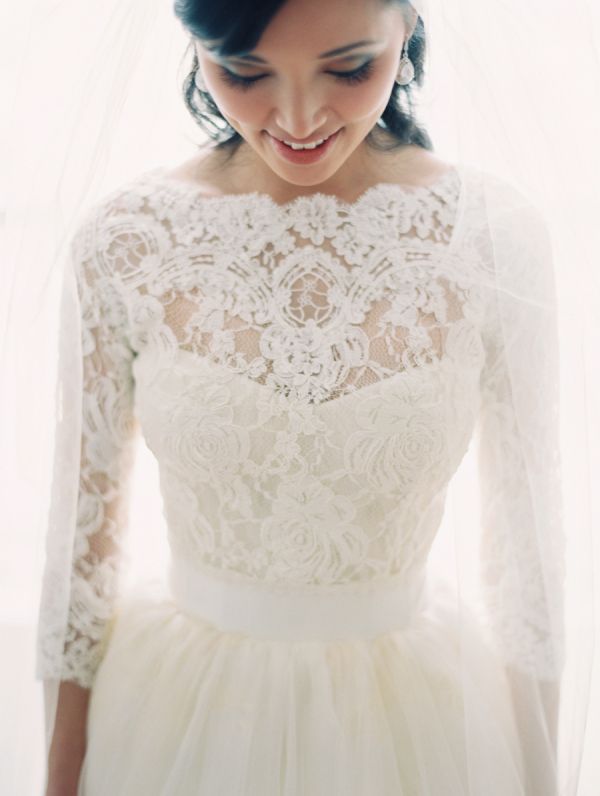 3. White Pumpkin Centerpiece 
Pumpkins are synonymous with the season for a plethora of reasons. From Halloween to pumpkin spice mania, there are pumpkins everywhere at this time of the year. To make them more wedding appropriate, white pumpkins are a perfect choice. They have more of an elegant and classic look and can be hollowed out to hold your floral arrangements.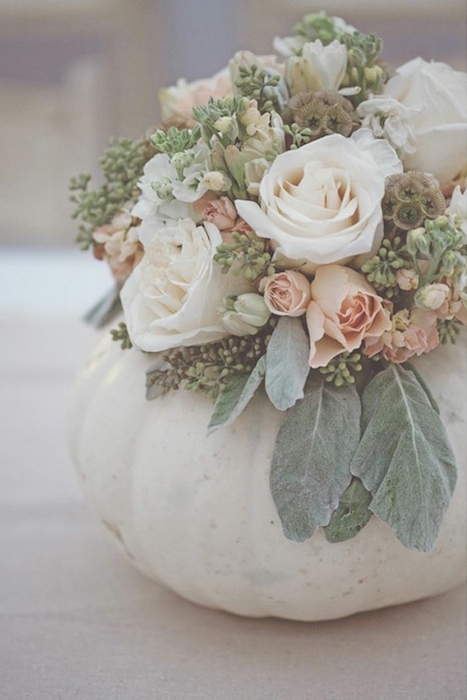 4. Mismatched Bridesmaid Dresses 
Merge the colors of fall by having your bridesmaids wear mismatched dresses in the same palette.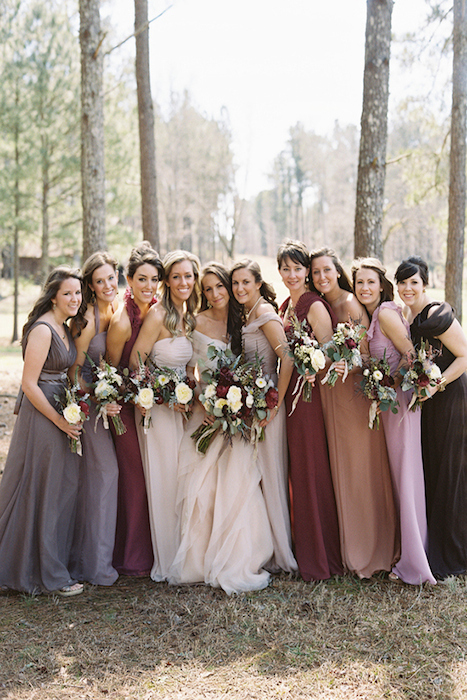 5. Apple Cider Treats
If you could bottle the taste of the season, surely it would taste like apple cider? If you agree, then apple cider and apple cider donuts will go down as a treat with your guests.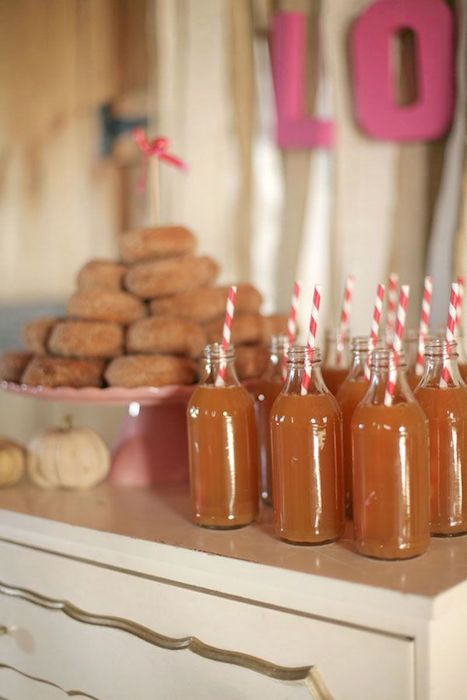 6. Gourd Candles
Little pumpkins and gourds can be easily transformed into candle holders with this nifty DIY.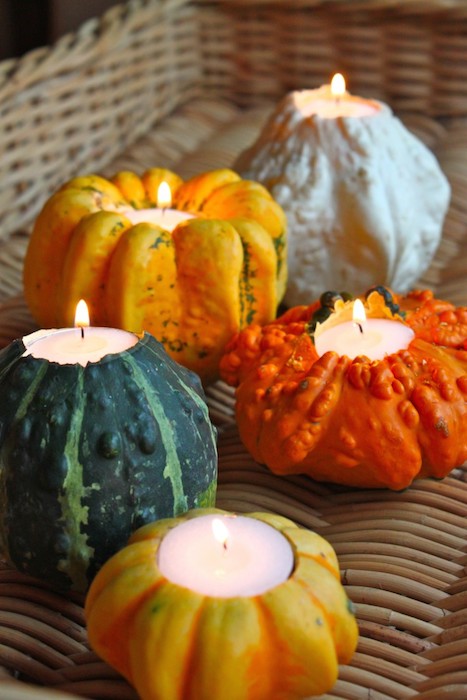 7. Monogrammed Plaid Blankets 
Wrap up in style with these plaid blankets, that also look great as chair back decor.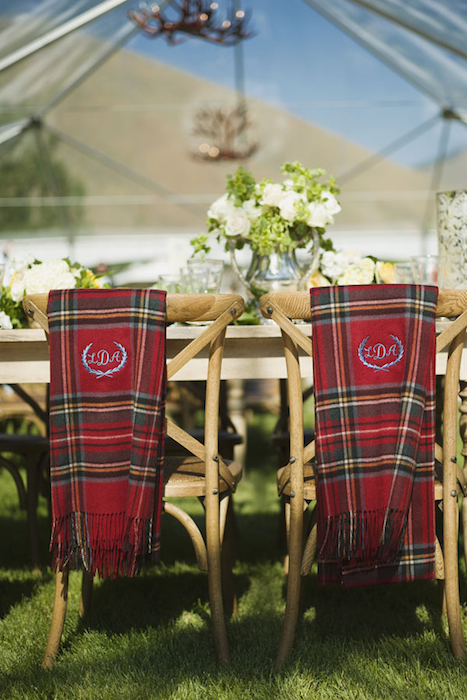 8. Painted Leaves
Dried leaves are a great project for the autumn months, they look even better when they are painted in bold or metallic hues. You can use these leaves as escort cards, table numbers or just scattered on your tables.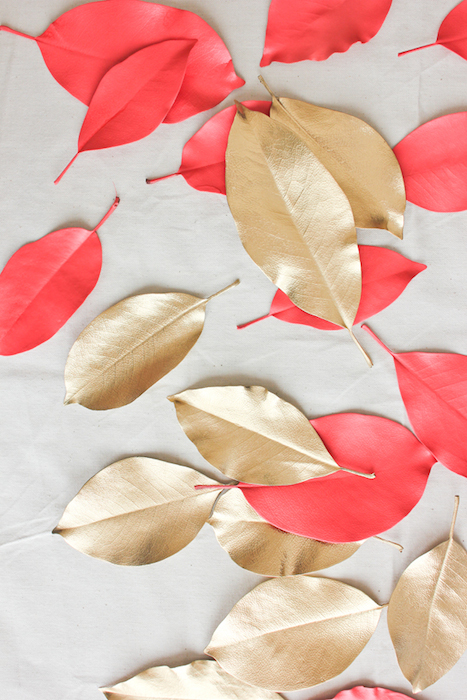 9. Bonfire Reception
If you're having an outdoor reception, or if there's an outdoor space available then a bonfire will keep your guests warm. Plus, bonfires just go hand in hand with hot chocolate and s'mores... so there's your excuse.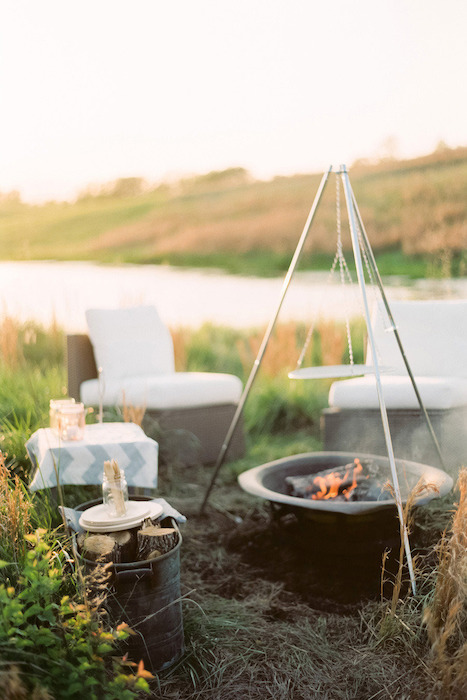 10. Fall Bouquet 
Deep red dahlias, red anemones and garden roses help to make up this stunning fall bouquet. Dark and moody blooms make these floral arrangements such a lovely option for the season.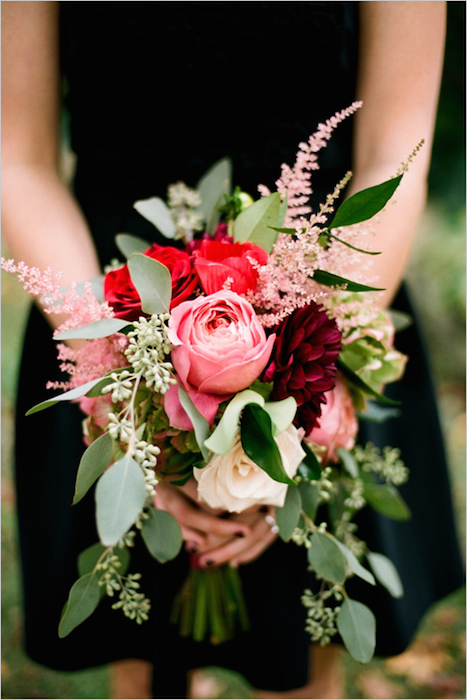 Photo one: greenweddingshoes.com; Photo two: weddingpartyapp.com; Photo three: featherlove.com; Photo four: magnoliarouge.com; Photo five: tonyapeterson.com; Photo six: revelblog.com; Photo seven: elizabethannedesigns.com; Photo eight: afabulousfeteblog.com; Photo nine: claryphoto.com; Photo ten: weddingchicks.com