Burgundy might seem like a bit of a throwback to the early 90's, but with the recent popularity of jewel tones, the deep red shade is making a comeback in a serious way. Rich and dark in tone, burgundy is a perfect addition to any fall or winter color palette, but used sparingly it can also work for more daring spring and summer palettes as well. Here are 5 ways we think you should use it on your wedding day.
If you're all about the jewel tones then burgundy is the perfect wedding color for you. Throw in some crimson red and a plummy purple and you're good to go!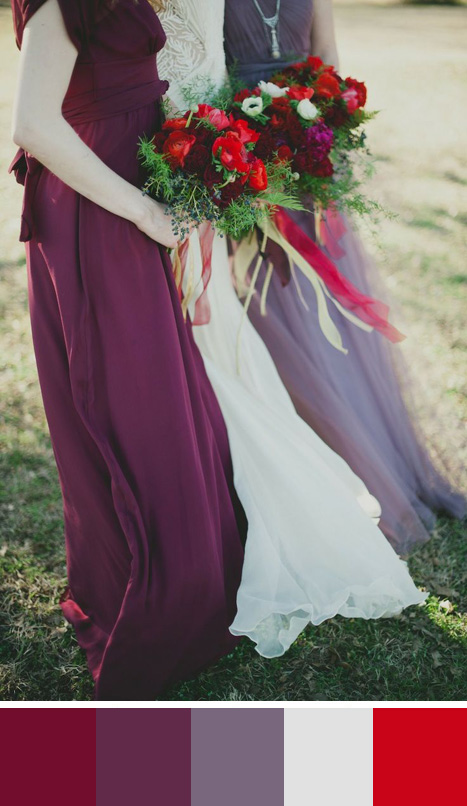 Just because burgundy is such a heavy shade doesn't mean it can't be paired with a soft color like blush pink to make for a pretty and delicate color scheme. We love the contrast it creates in this palette.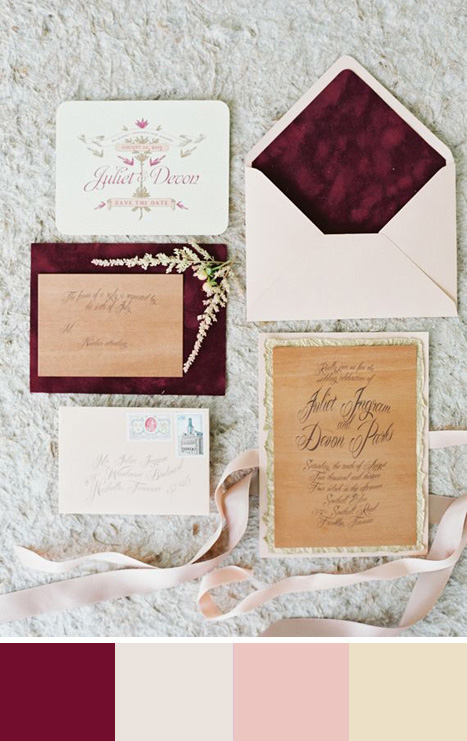 If you want to add a little oomph to the above palette, throw a little bright reddish pink and purple into the mix for a color scheme that clashes ever so slightly and in the most perfect way possible.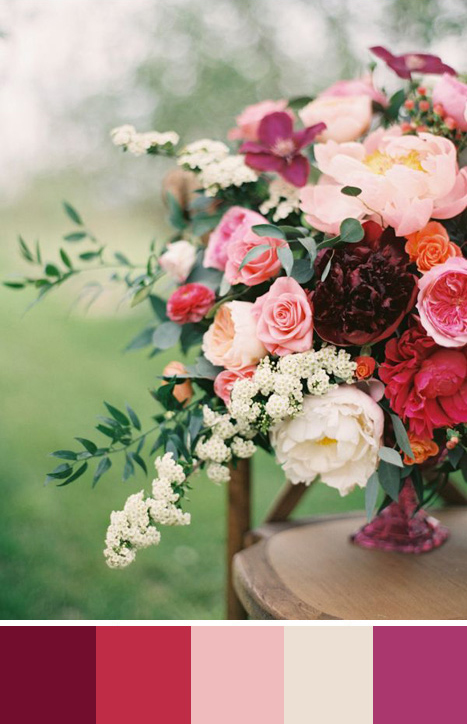 Dusty shades are perfect for a fall wedding, but can look a little drab on their own. Burgundy adds a richness to the color palette giving it that little bit of life it needs to keep it from becoming boring.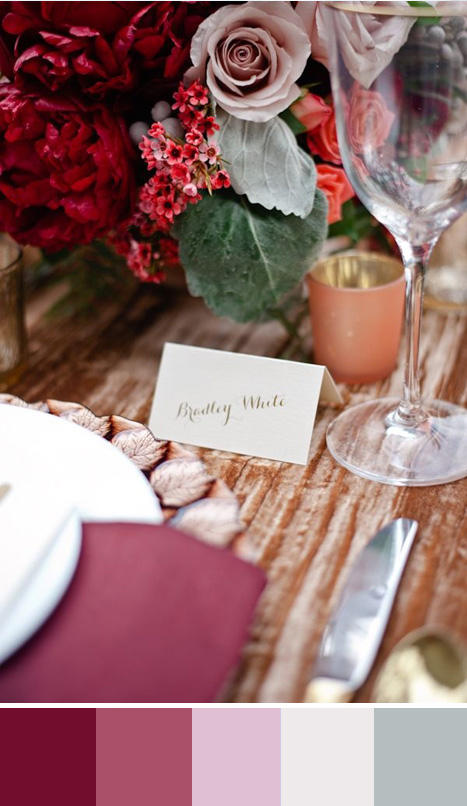 This is a great color palette for a late summer or early fall wedding when the trees are still green and the days are warm, but the nights are cool. The blues scream summer while the dusty purple and burgundy hint at autumn's imminent arrival.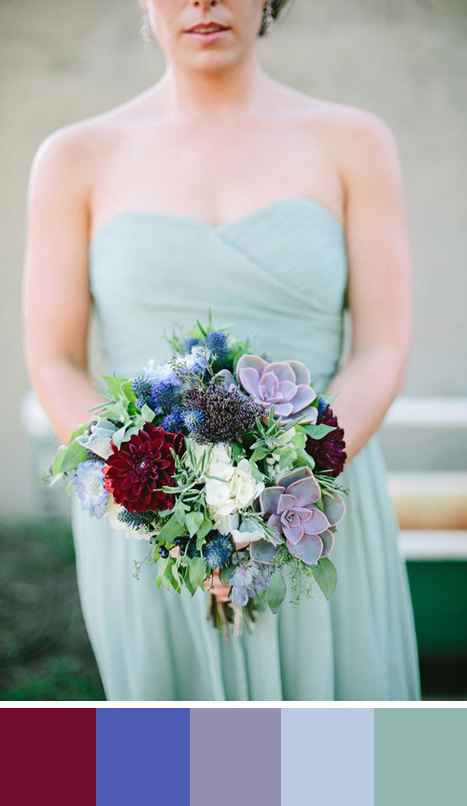 Photo one: stylemepretty.com; Photo two: 100layercake.com; Photo three: elizabethannedesigns.com; Photo four: ruffledblog.com; Photo five: weddingchicks.com