Candles are the definition of romance and will perfectly set the mood for your ceremony or reception space. If your venue needs some lighting but you want the space to still feel relaxing, then candles will work very well. They provide a soft light that can transform any venue into a calming and intimate place. We've chosen 10 ideas for you to incorporate candles into your wedding.
1. Mixed Heights 
To create an elegant table setting, choose a mixture of candles in different heights and holders. Long candles in metallic candlestick holders work well with shimmering votives.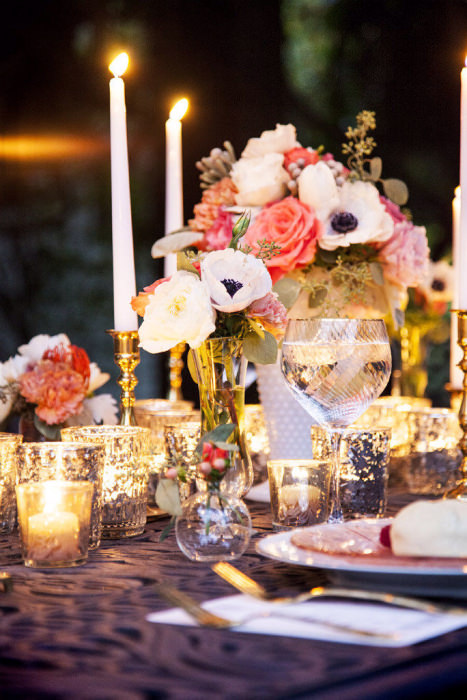 2. Hanging Crystals
Candle holders hanging from crystal garlands are the perfect backdrop for an outdoor ceremony space.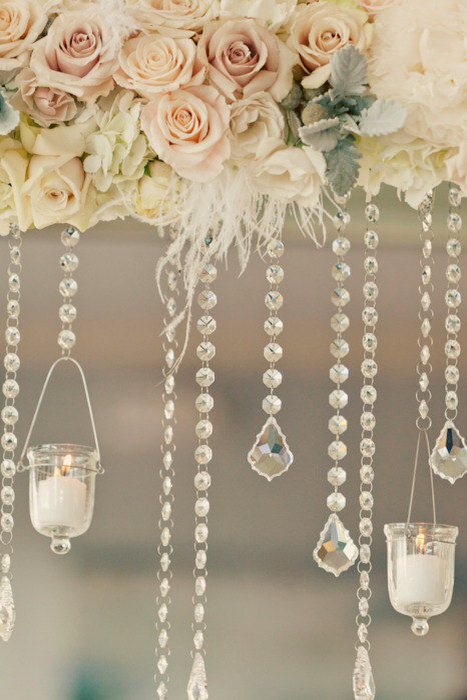 3. Floral Candelabra 
If you're a fan of tall centerpieces and decorations, then this one is for you.  A floral arrangement in your wedding colors with tall candles placed in ornate candelabra will definitely turn heads.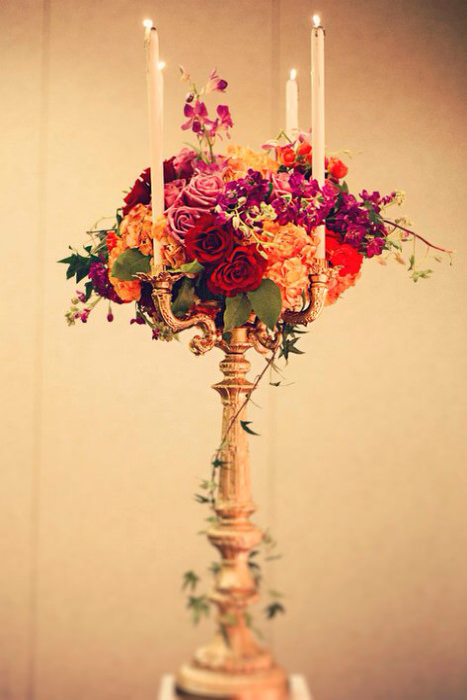 4. Vintage Teacup 
For a wedding with a vintage or tea party theme, these candles will make lovely centerpieces or favors. If you fancy making them yourself, you can search for a variety of teacups at thrift stores and turn them into candle holders.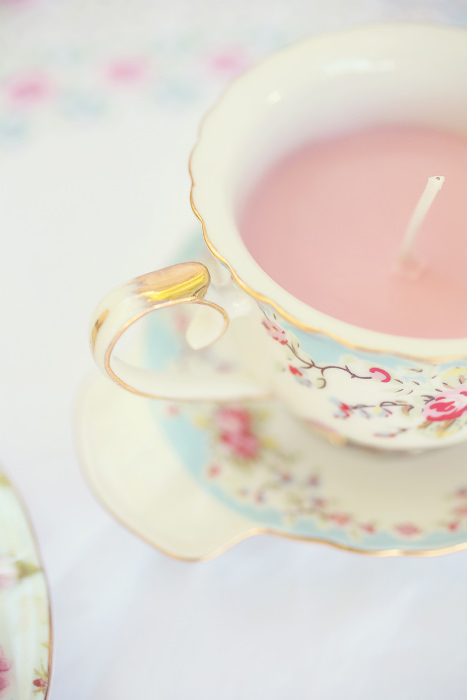 5. The Aisle
If your ceremony space is a blank canvas, candles can give it a dramatic and inviting look. Line the aisle with a mixture of candles in votives, hurricane vases and lanterns that are interspersed with flowers. Not only will this illuminate the space, but the candles will add a soft glow to your photography too.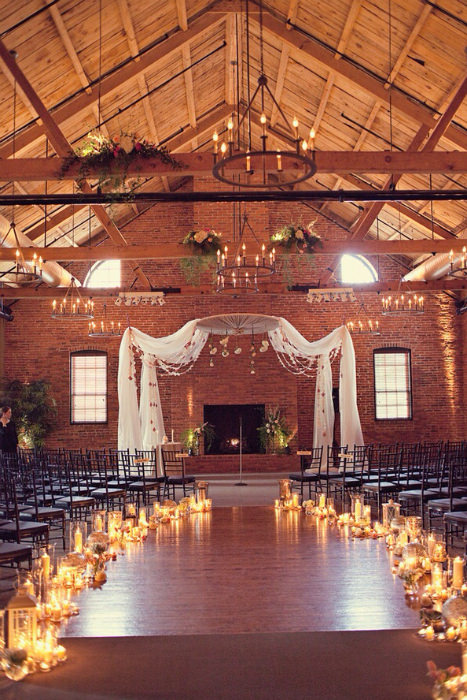 6. Rustic Gold 
Antique candlestick holders and candles with a distressed finish will add a soft and rustic look to your table settings.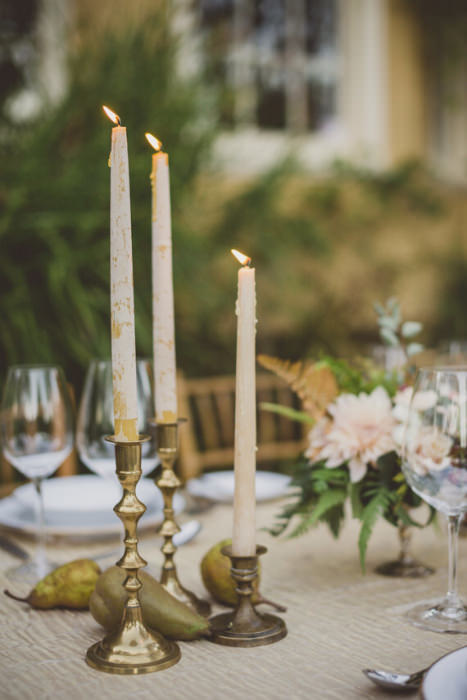 7. Statement Piece
If you're having a loft wedding or an industrial venue, you can create a simple statement piece in the space. A large floral arrangement surrounded with candles and a cute sign, will give your venue a focal point.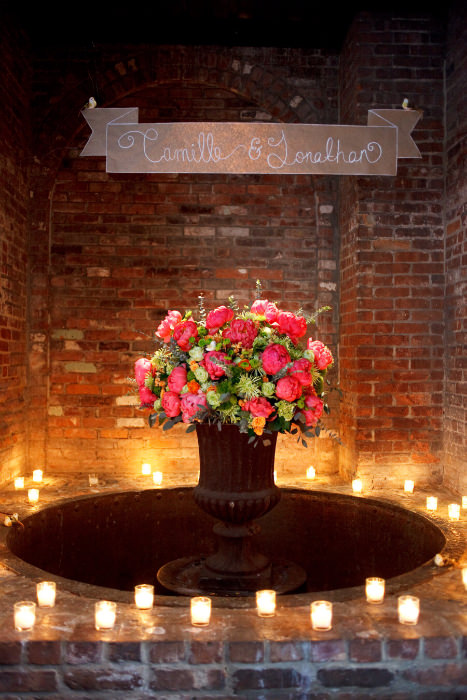 8. Lavender Scented
To give a glass holder some oomph, place some lavender around it and tie with string. This not only creates a wonderful look for your wedding decor but adds a comforting scent to your tables as well.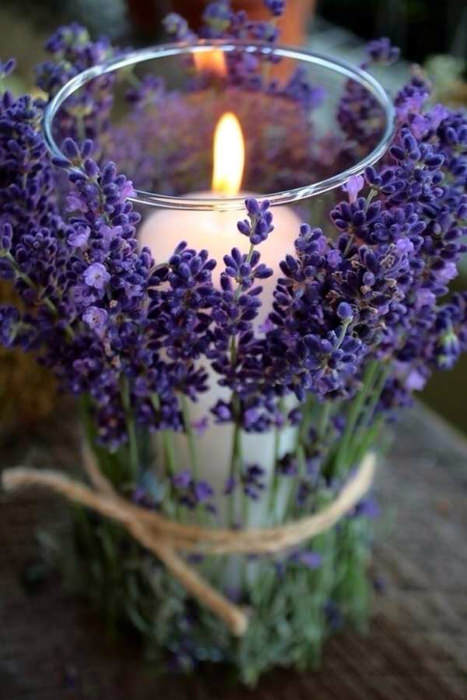 9. Painted Bottles
This is a great DIY project and also a way to recycle any empty wine bottles that you have. Bottles sprayed in gold or another accent color can be transformed into chic candlestick holders. Plus, how beautiful does the dripping wax look?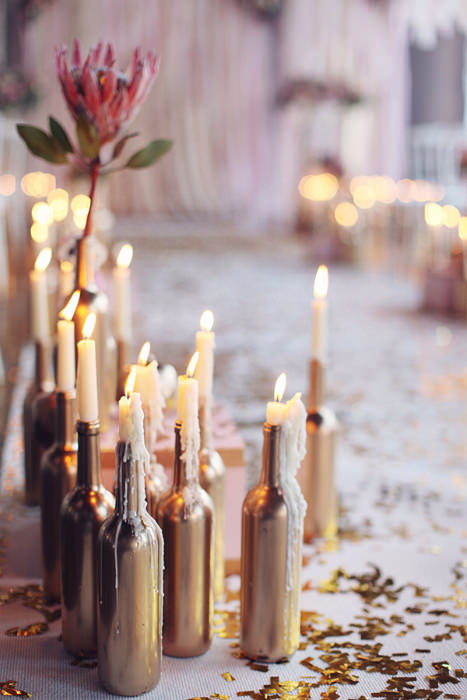 10. The Centerpiece
Candles can make a stunning centerpiece when combined with white flowers and leaves that are fashioned into a garland. They can take the place of a runner if you are having long tables.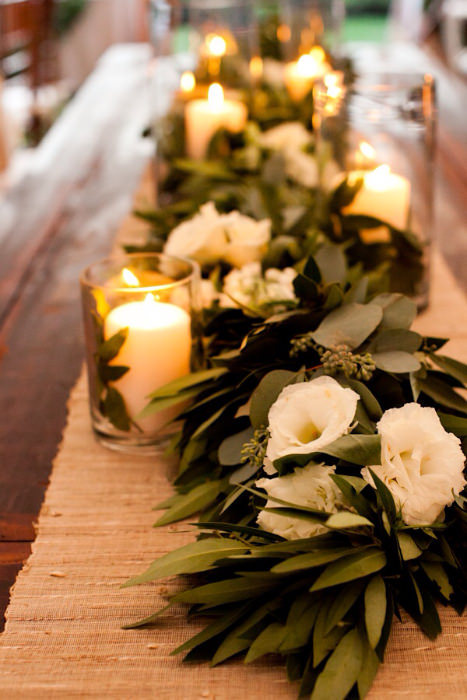 Photo one: jessicasphoto.com; Photo two: etsy.com; Photo three: simplydivineevents.com; Photo four: weddingchicks.com; Photo five: brookecourtney.com; Photo six: ameris.ca; Photo seven: karenwise.com; Photo eight: a bit of bees knees; Photo nine: sonyakhegay.com; Photo ten: julietelizabeth.com