For a glamorous and feminine feel, 1950's inspired fashion is a well-loved look for vintage nuptials. Red lips, flared skirts and lace details are lovely touches for bridal inspiration.
Bridal fashion in the fifties was heavily influenced by Christian Dior's 1947 collection dubbed the New Look. This collection was a much needed boost of optimism for the fashion industry that was struggling after the war. After years of rationing and fewer fabrics, this new style was all about the celebration of the hourglass silhouette and an abundance of stunning materials. Many of the revolutionary outfits in the New Look consisted of a full knife-pleated skirt, fitted jacket with a nipped in waist and slight padding on the hips.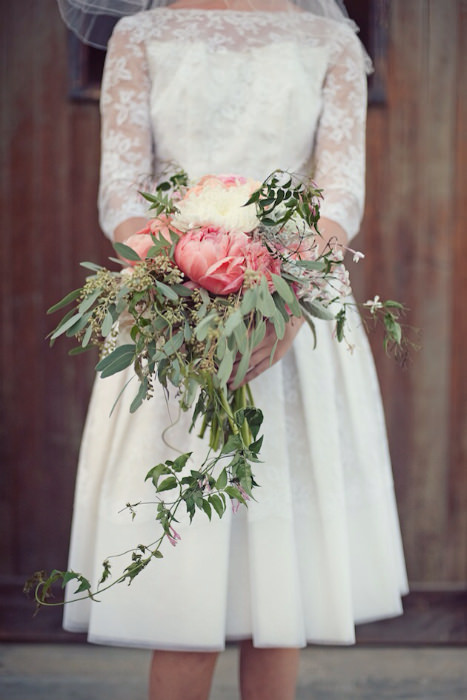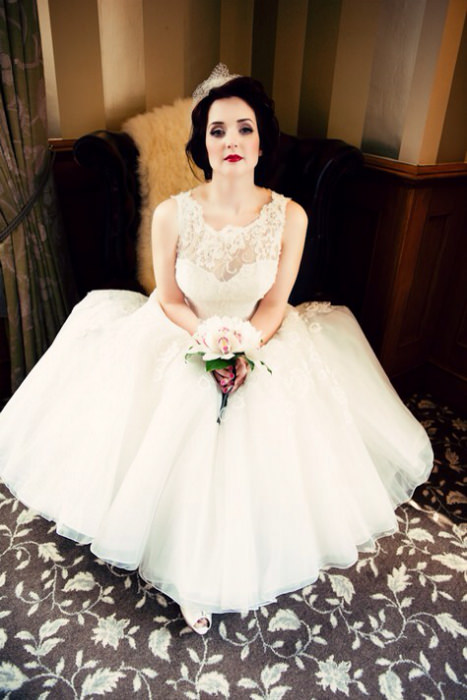 Enhancing curves was all-important during this time, so wedding dresses with a corset waist and slightly padded hips will work well. Necklines are another detail for you to look out for and there are many to choose from. Bateau necklines that cut straight across the collarbone were very popular with the 1950's bride. As was the sweetheart neckline which really complements a full skirt by emphasizing the waist and keeping the look balanced. Halterneck and off the shoulder necklines were both common in this period and easy to find on vintage and contemporary dresses.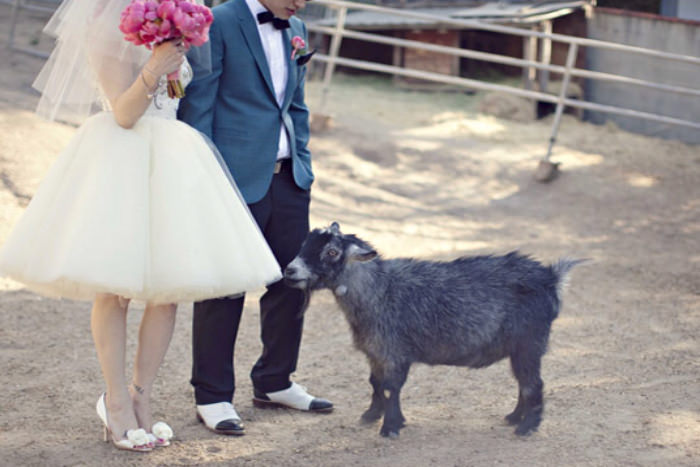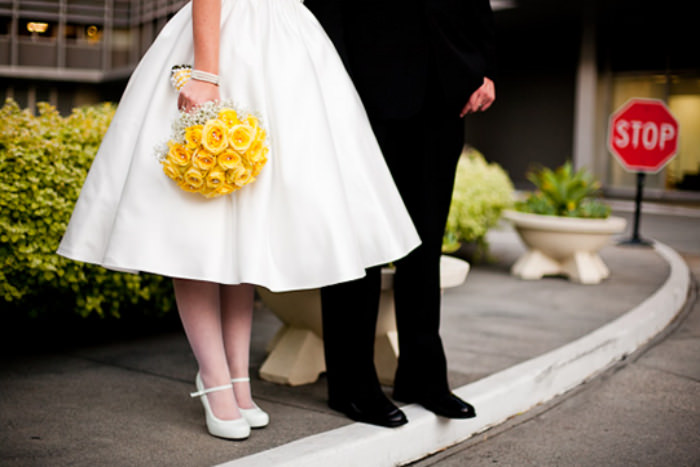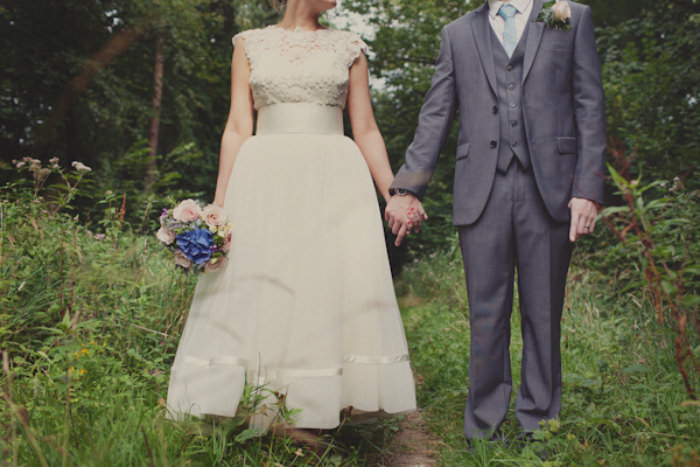 To really capture this look, tea-length dresses are fun and flirty. Make sure you wear them with foundation garments to provide structure and layers to fill out the shape. This length gives a really carefree vibe, whilst full length dresses are very old-Hollywood starlet, think Grace Kelly and Elizabeth Taylor.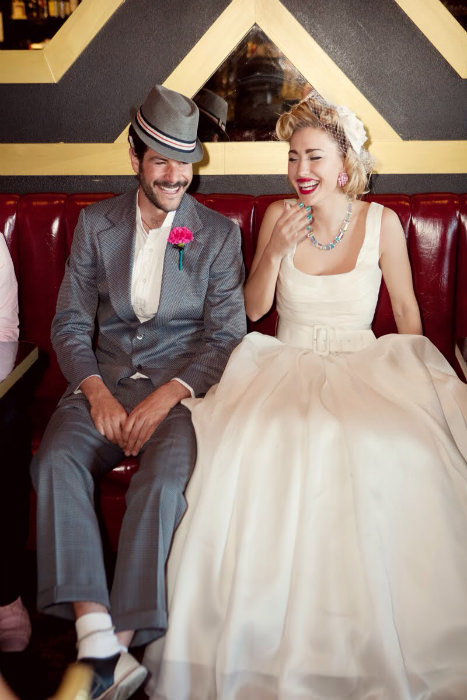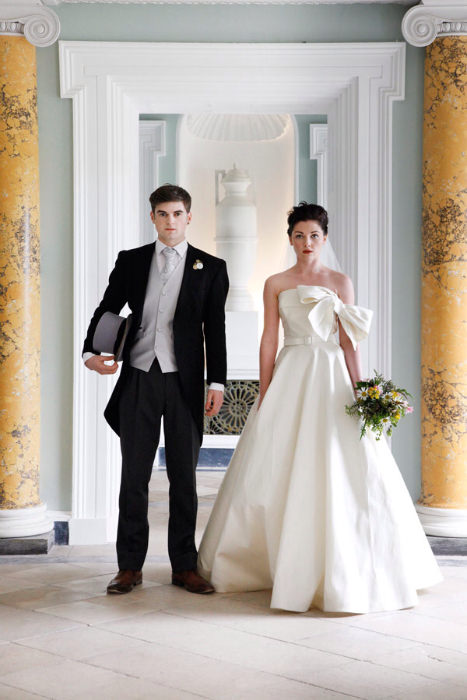 Tradition and high fashion were intertwined during this period. Traditional bridal attire and styles were modernized. Key details to look out for include guipure lace, short veils and cropped jackets. Lace was very popular with brides and you can wear it in a bodice or with lace tiers. Last but by no means least;  your shoes will be on display if you have a shorter length dress, so a pre-wedding shoe-shopping-spree is well worth it.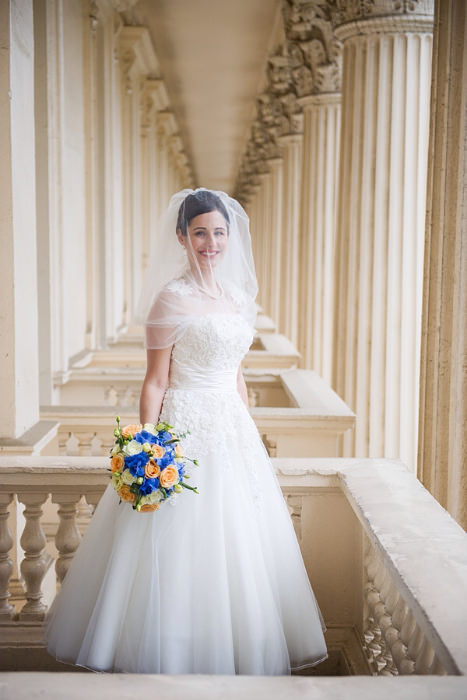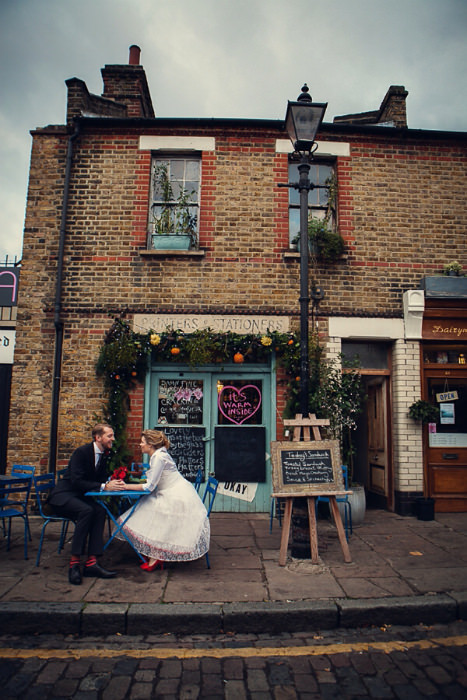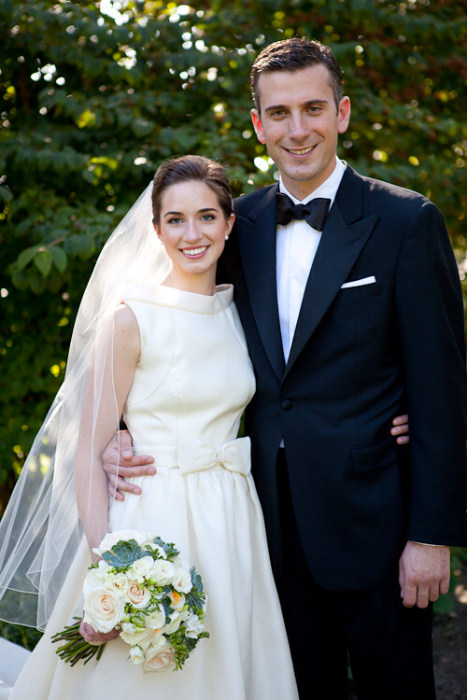 Photo one: greylikesweddings.com; Photo two: bridalmusings.com; Photo three: boho-weddings.com; Photo four: pinterest.com; Photo five: weddingchicks.com; Photo six: ruffledblog.com; Photo seven: amysallthingswedding.com; Photo eight: onefabday.com; Photo nine: lovemydress.net; Photo ten: assassynation.co.uk; Photo eleven: junebugweddings.com