On your wedding day you will feel like you're on top of the world, so why not celebrate, literally, on top of the world (or as close as you can get) with a rooftop wedding? Rooftops, like lofts, are excellent blank canvases ready to be molded into the wedding venue of your dreams. They are often large enough to accommodate huge guest lists, but are also perfect for intimate weddings. Think about it, is there anything more romantic than escaping to a secret rooftop somewhere, hidden away from the world below, with the one you love? We don't think so!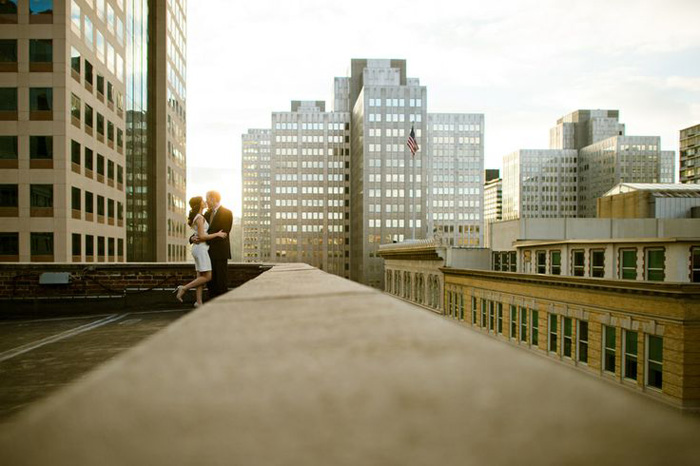 The great thing about rooftops is that they're all different and unique. From bare concrete slabs to industrial chic hideaways, to secret, elegant gardens – there is a rooftop suited to just about every couple. We think half the fun of a rooftop wedding is the hunt for the perfect one.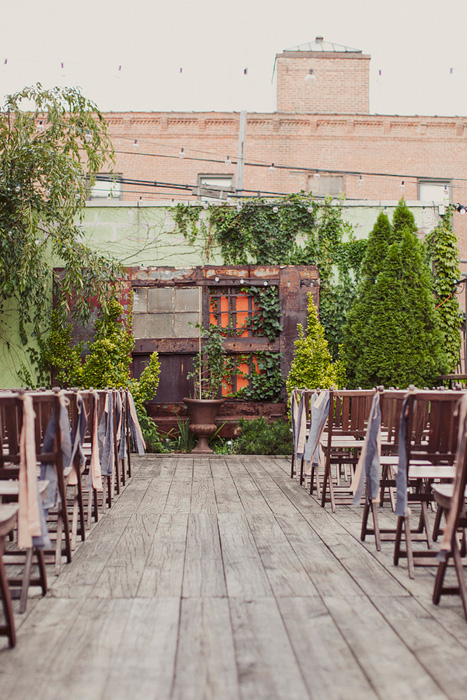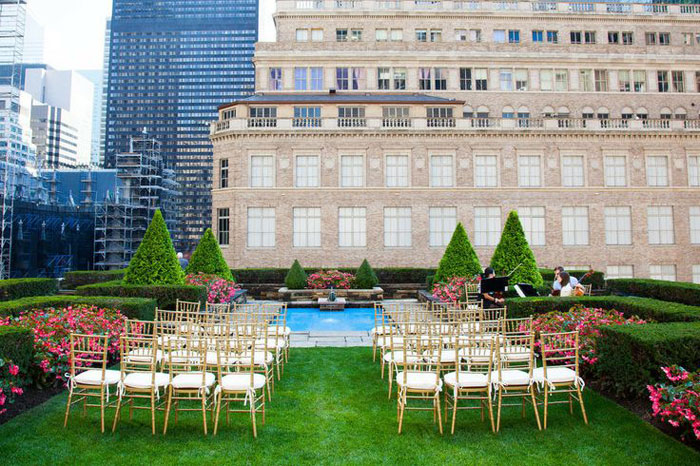 Who says you can't get married on top of a parking garage? Grab your sweetie, gather up our friends, throw down an aisle runner, and you're good to go.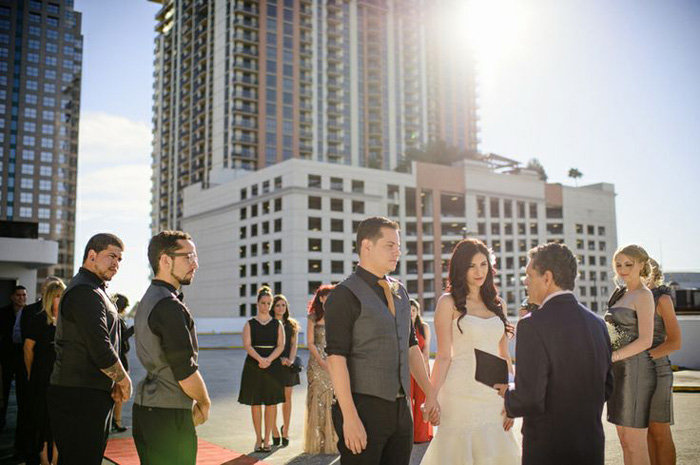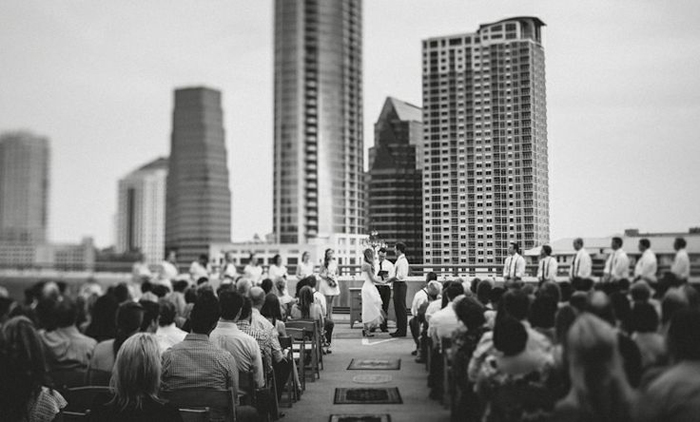 The logistics of setting up a wedding reception on the roof may be challenging, but we think it's worth it. How beautiful are these rooftop set-ups?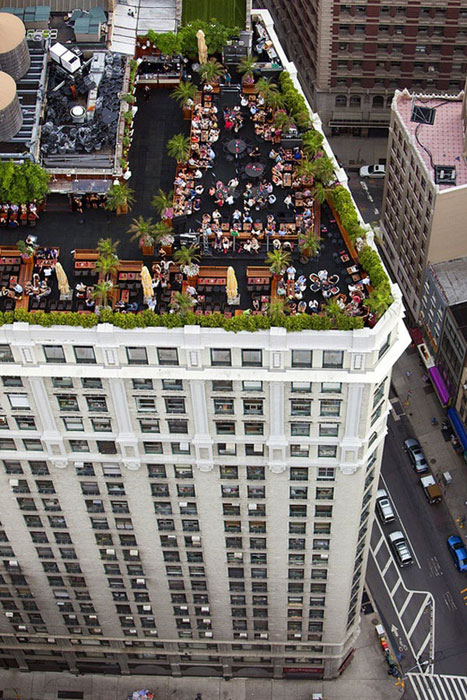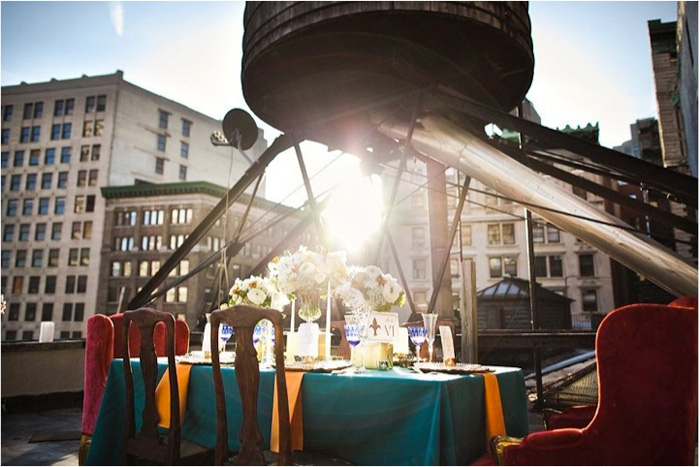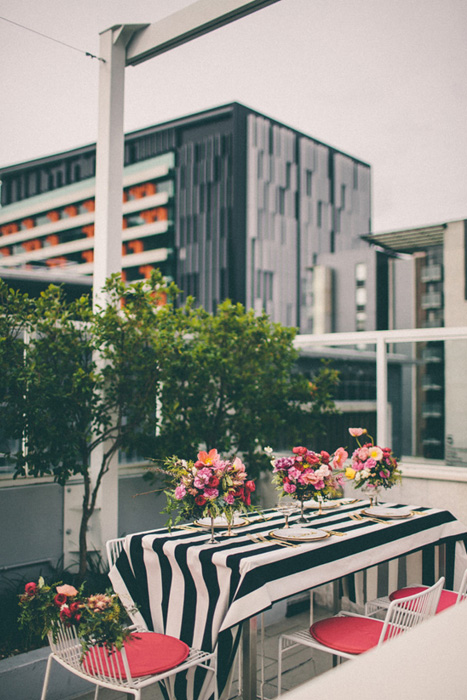 The rooftops might not be as high in Rome as they are in New York, but you sure can't beat that view!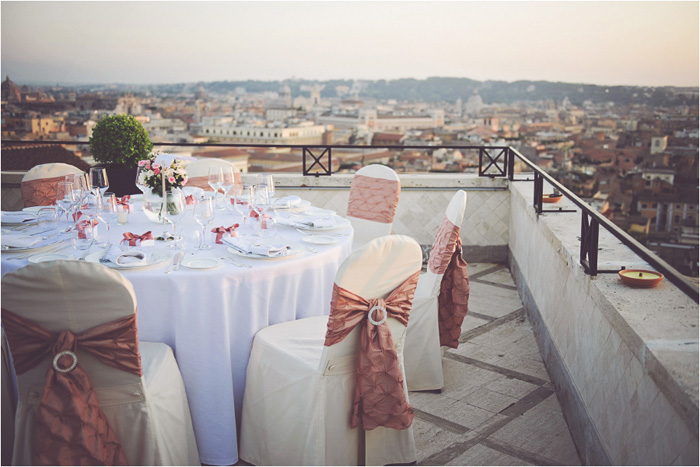 Don't forget to dress for the occasion; just because you've decided to hide away on top of the world doesn't mean you shouldn't look drop dead gorgeous doing so!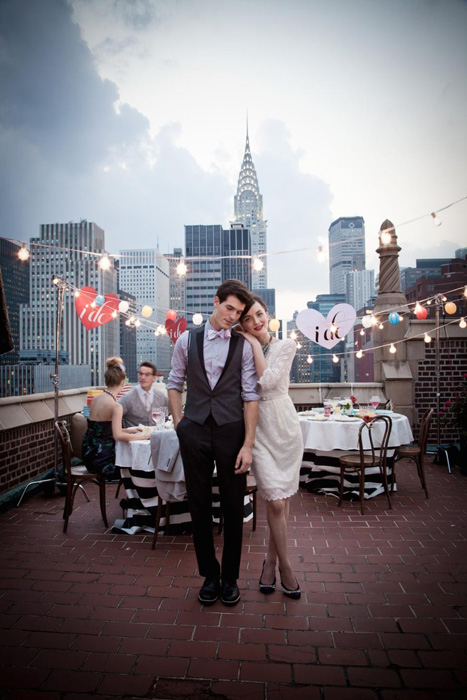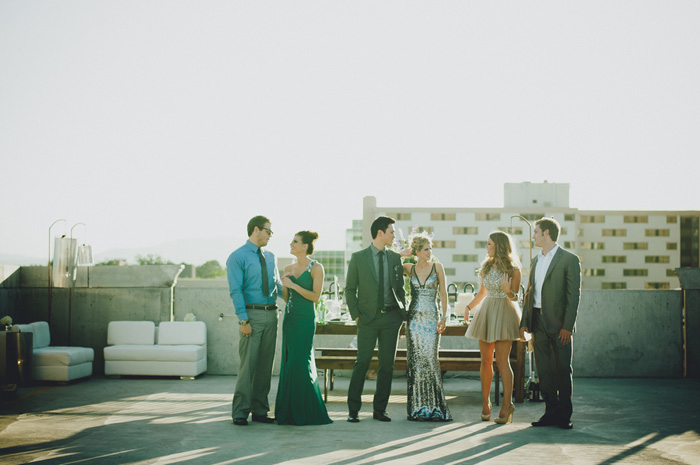 Illuminating your rooftop wedding is key as existing lighting is usually non-existent or minimal at best. Lots of string patio lights and candles will transform the space from dark and dank to intimate and romantic in a heartbeat.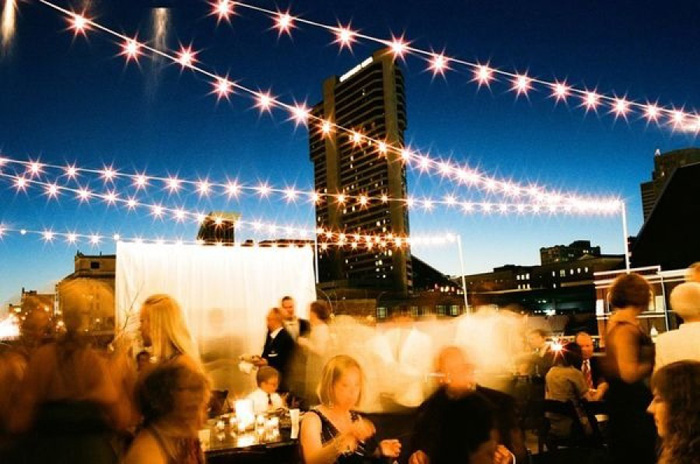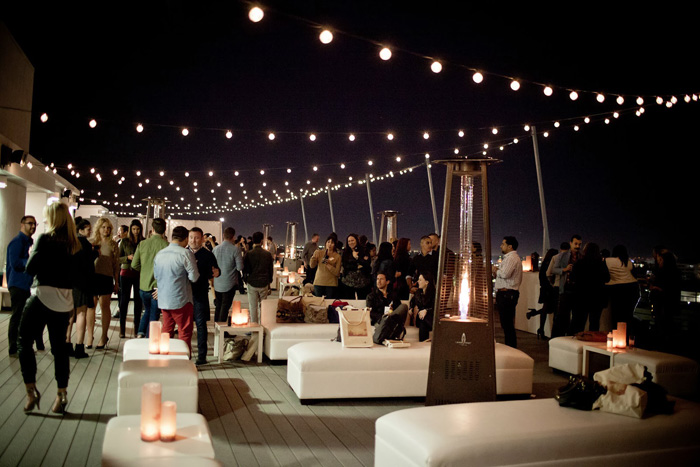 What other venue allows you to dance underneath the stars and the city lights at the same time? Dreamy, right?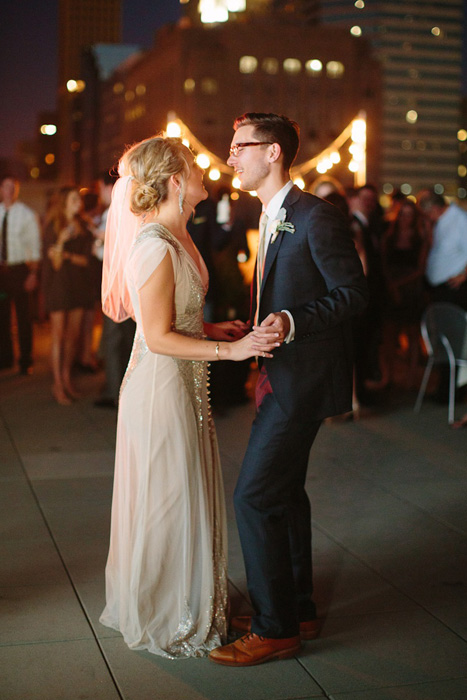 Photo one: michaelwillphotography.com; Photo two: ruffledblog.com; Photo three: stylemepretty.com; Photo four: sunglowphotography.com; Photo five: geodun.com; Photo six: madamejulietta.blogspot.ca; Photo seven: mercinewyork.com; Photo eight: hellomay.com.au; Photo nine: rochellecheever.com; Photo ten: macys.com; Photo eleven: greylikesnesting.com; Photo twelve: stylemepretty.com; Photo thirteen: inkcamerapaper.blogspot.ca; Photo fourteen: joshmccullock.com