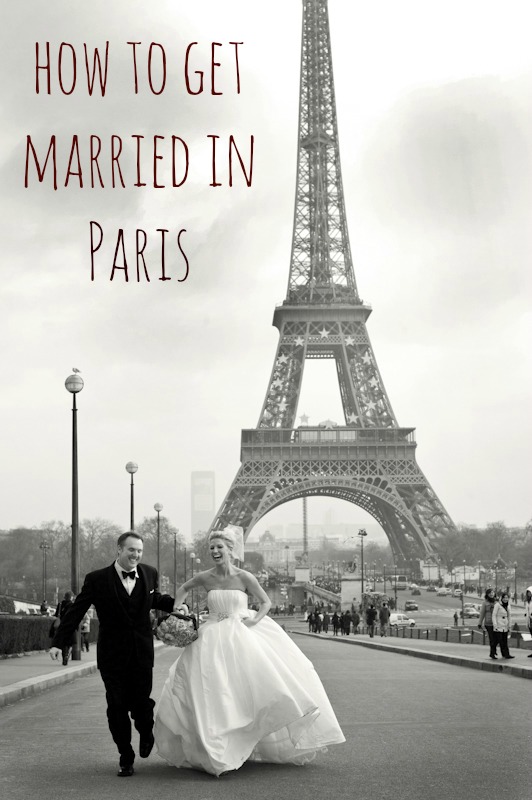 If there is any place that epitomizes romance and love it's Paris, France. With its stunning architecture, old-world charm, history and elegant style, Paris is a dream destination for many couples.
When
No matter what your style, Kimberley Petyt author of the forthcoming book The Paris Wedding and owner of parisian events, says Paris is a beautiful place for a wedding, especially in early spring.
"Everything is in flower, the city is waking up , the days are getting longer and it's just a really beautiful time to be in Paris," she says. "Whether your style is soft and romantic or more hip and downtown, there's a Paris wedding location for you, from private chapels to galleries to quiet gardens."
How
Although it may sound dreamy, getting married in Paris might not be the fairytale you imagine. There are quite a few legal requirements and it takes more than a simple phone call to the French embassy.
The process takes some organization and documentation on your part. You will need: to have have lived in France (near the proposed wedding location) for a minimum of 40 consecutive days; two pieces of identification that proved you lived there, such as a lease, utility bill or French social security card; required documents presented to the city hall where you plan to get married, and information on your witnesses. (Go here for the entire list.)
Petyt says many of her clients have a civil ceremony in their home country then a symbolic ceremony in Paris to cut down on the paper work.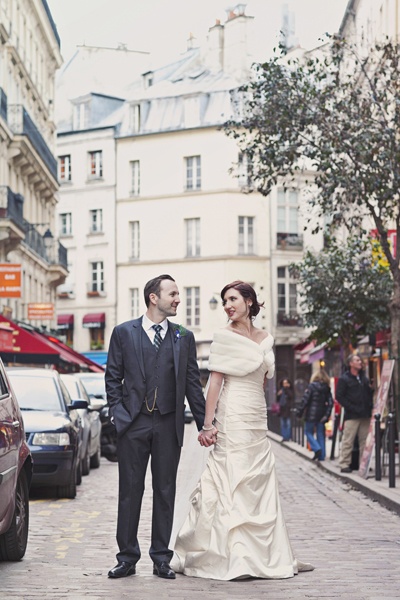 Where
In terms of picking a spot for a Paris wedding, The Eiffel Tower may seem like the quintessential icon, as well a Notre Dame Cathedral, but because they are public national monuments they are not often rented out for private occasions. You will, of course, be able to take breathtaking photos near these landmarks; however, a wedding on top of the Eiffel Tower or inside a historical cathedral may not be in the cards. There are many beautiful spots in Paris to choose from that aren't crowd-filled monuments.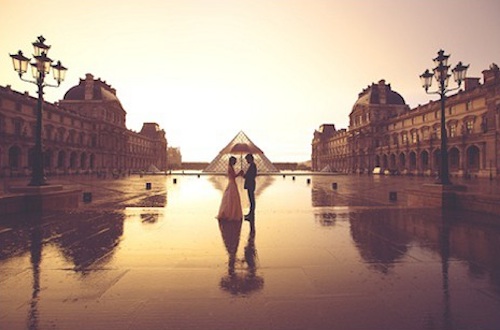 You will have to decide what type of ceremony you would like to have in Paris.
A civil ceremony–legally binding–usually takes place at town hall and is performed by the mayor or legal representative. You can have the civil ceremony in France or your home country. Keep in mind that France is a traditional Catholic country and many parishes are rather traditional and rooted in their communities. A symbolic ceremony is a symbolic renewal of vows after an official civil or Catholic ceremony.
To be married in a Catholic church in France you need: a letter from your home parish priest and Bishop, Baptism and Confirmation certificates and a marriage certificate from your civil ceremony.
Petyt suggests planning  3-4 months in advance for a small elopement and 6 months to a year for a larger wedding.
A small Paris wedding with less than 20 people can cost less than an extravagant at-home wedding, but trying to make it happen for less than $1,000 is a little unrealistic. Additional costs and taxes you may not find in North America may creep up as well. Petyt says the fees for the paper work cost up to 350 euros not including taxes and social charges.
Don't let the process discourage you. Your consulate–and wedding planner–are there to help you through each step of the way. Weddings take a bit of work no matter where you go, so if your heart is set on Paris, by all means, go for it!
These couples did: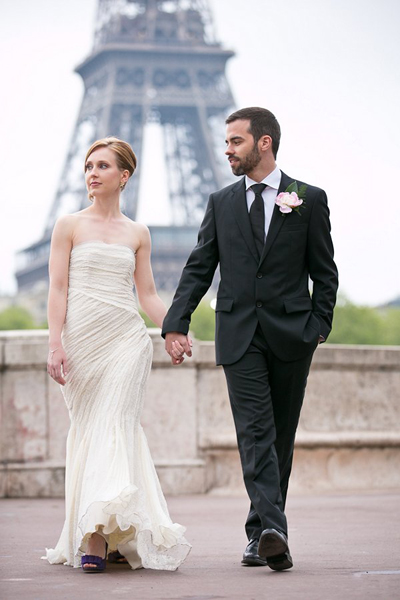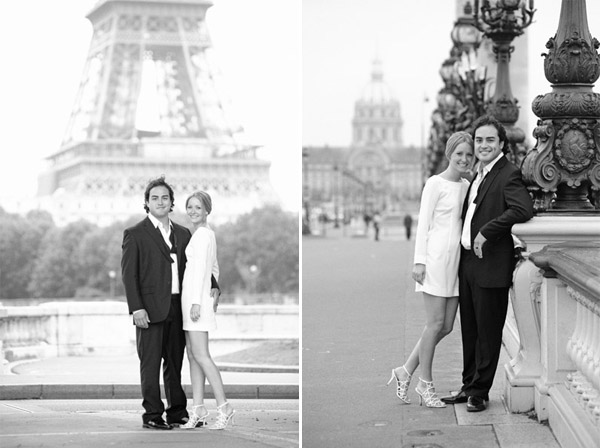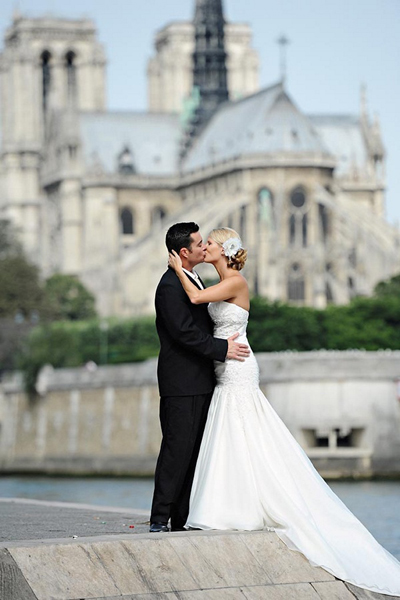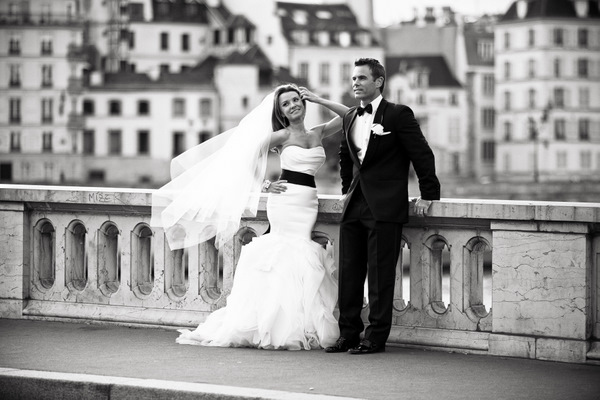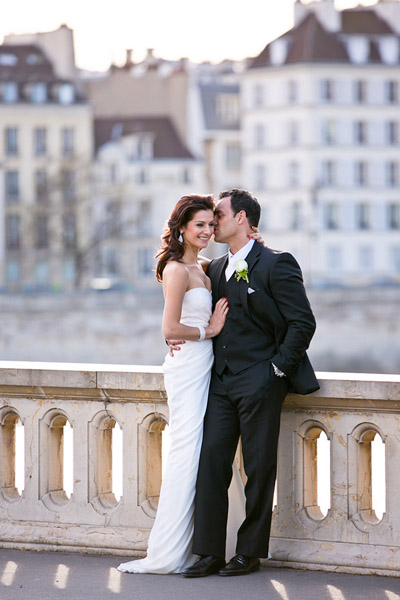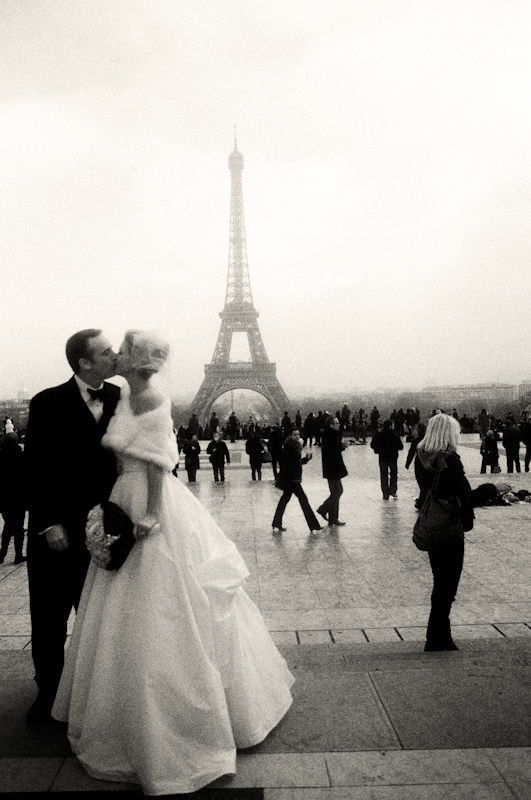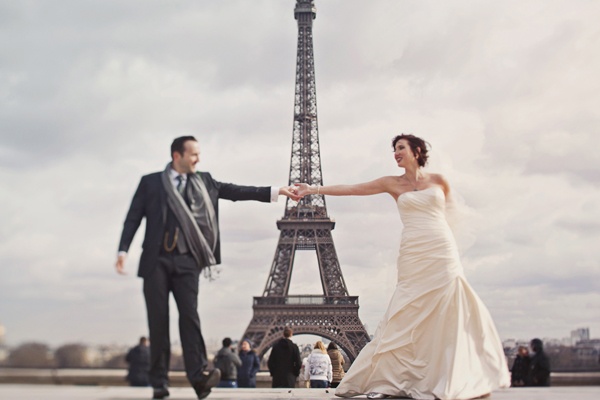 Photo One: Genesis and Kevin's real wedding in Paris photographed by Amy and Stuart Photography; Photo Two: intimateweddings.com; PhotoThree: oneandonlyparisphotography.com; Photo Four, Five, Six, Seven, Eight, Nine and Ten: intimateweddings.com