I love it when brides get inspired by the real weddings on Intimate Weddings!
It was Bobby and Lindsey's Paris wedding on IW that inspired Jessica and Timothy to say "Oui, oui!" to an elopement in the city of love.
"After looking at their wedding on Intimate Weddings we decided to elope in Paris … It was a perfect intimate wedding!" says Jess.
Thanks to Stephen Zezza for sharing the lovely photos for this romantic elopement.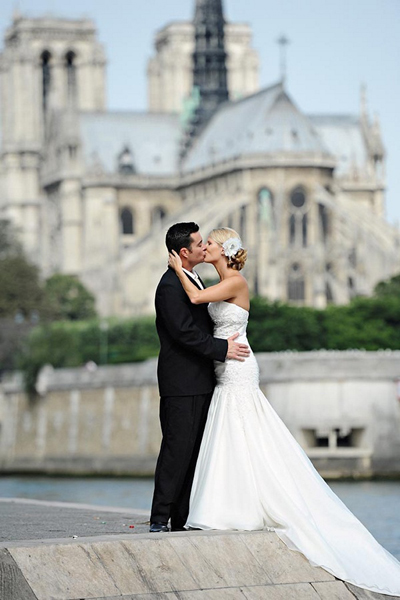 Jessica, 31 & Timothy, 30
Wedding Date: August 19, 2012
Wedding Cost:$6,835 (Budget Breakdown: Seven nights at Timhotel and airfare $4,900; photographer $1,100; dress $500; car rental $160; officiant $150, flowers $25: bride did her own hair and make-up)
Wedding Ceremony Location: Chapelle Expiatoire
Wedding Reception Location: none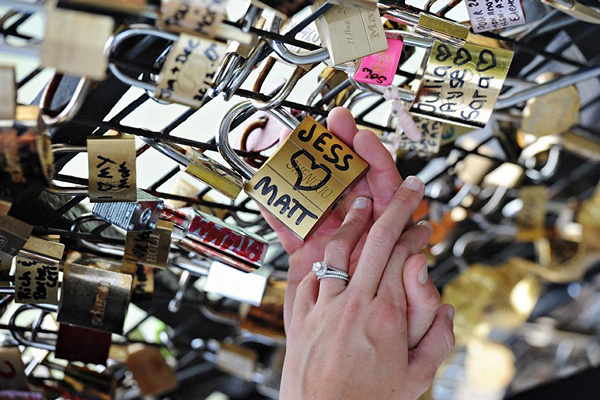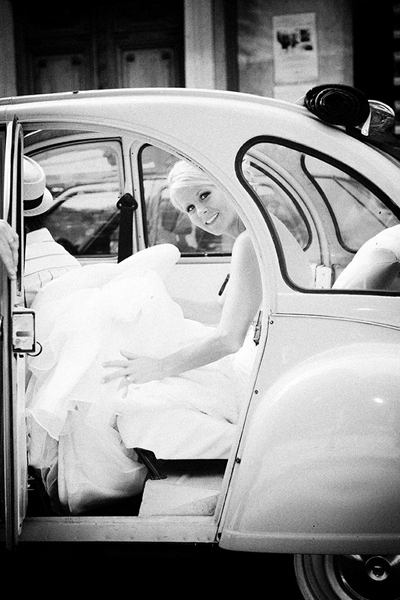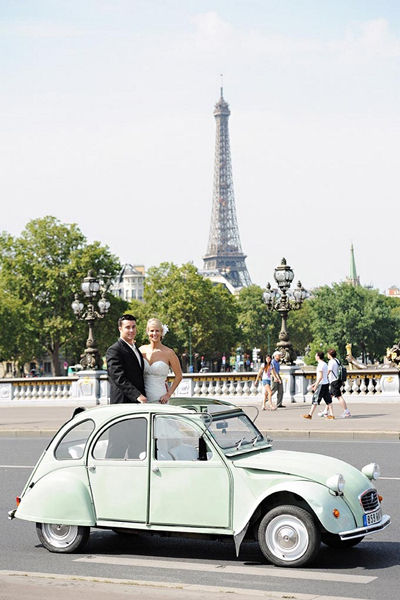 Why did you have an intimate wedding?
I had a huge wedding the first time I was married. It was so expensive and stressful. We wanted it to be about us this time, we both wanted a small intimate wedding. When I started researching places to elope I came across a couple on Intimate Weddings who eloped to Paris. I have always dreamed of visiting Paris. They had the most amazing wedding photos…..right away I knew that would be perfect for us. I even used the same photographer that they did=) The whole day was completely stress-free. I loved not having a million things to do and worry about on the day of our wedding. It was as simple as getting ready and spending the whole day with the man of my dreams!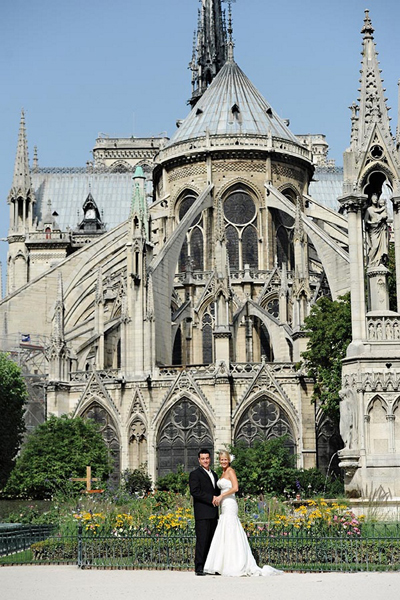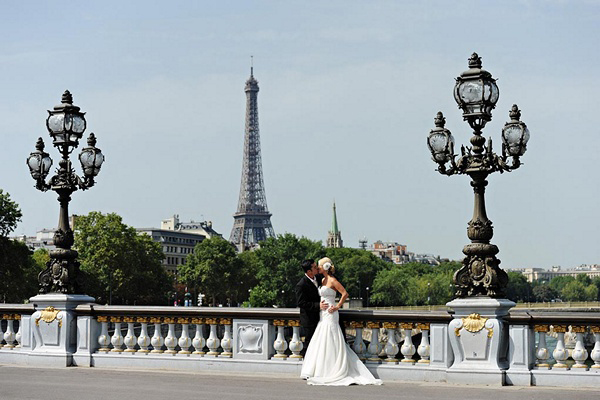 What are some the challenges that you faced planning an intimate wedding?
The only challenge was the time difference when making calls to another country. I ended up just emailing everyone involved in the ceremony and that worked out great.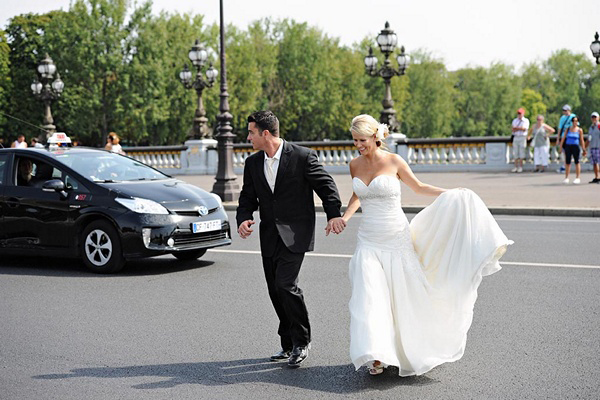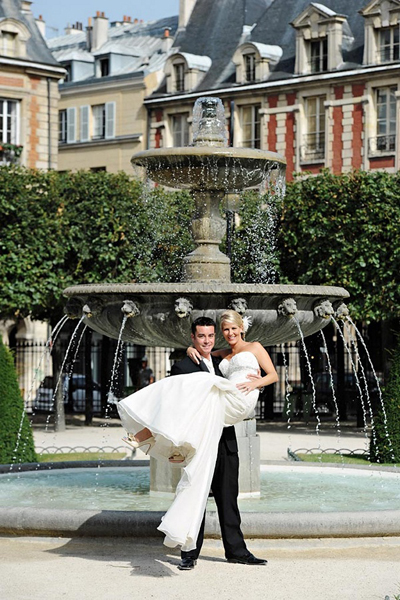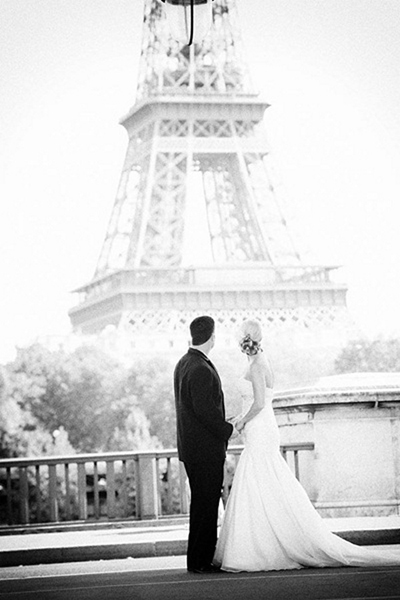 Was it difficult to pare down the guest list?
No, it was just the two of us. We let our family and close friends know ahead of time that it would be just the two of us. Everyone was very understanding and thought it was romantic.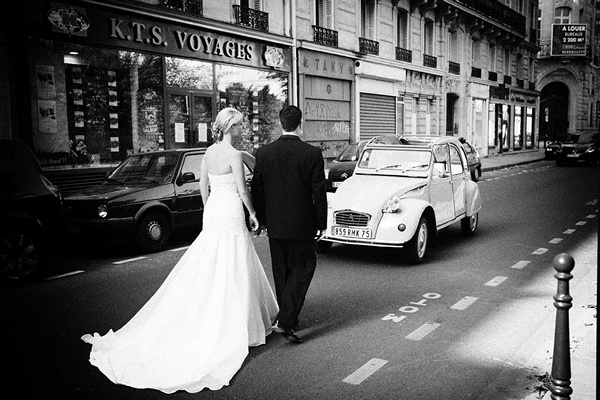 Did you have any 'issues' with the small guest list from friends and family? If so, how did you address them?
No. Most of my friends said that they wish they would have eloped.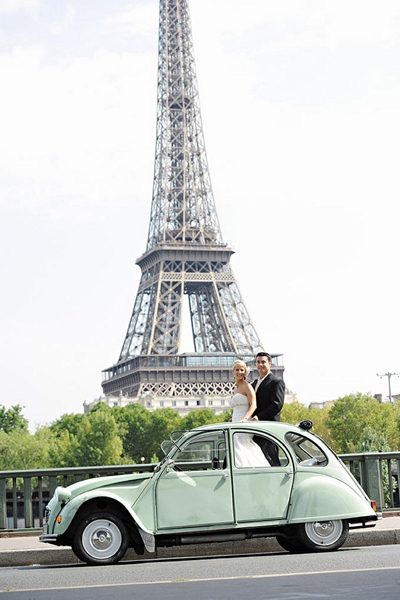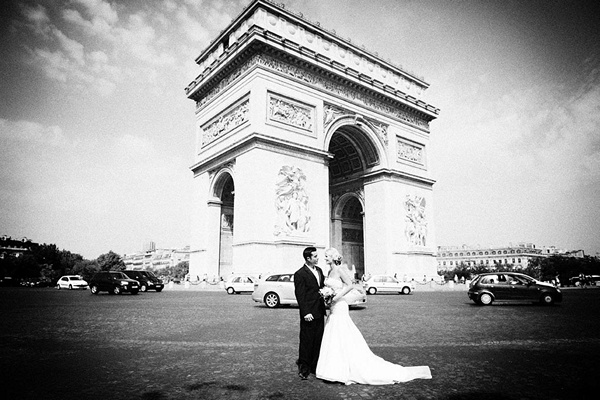 What were the highlights of the ceremony?
All of our fans clapping and cheering us on. Most of the people there were very excited to see us strolling through Paris on our wedding day. We had "Congratulations" in several different languages. It was so romantic.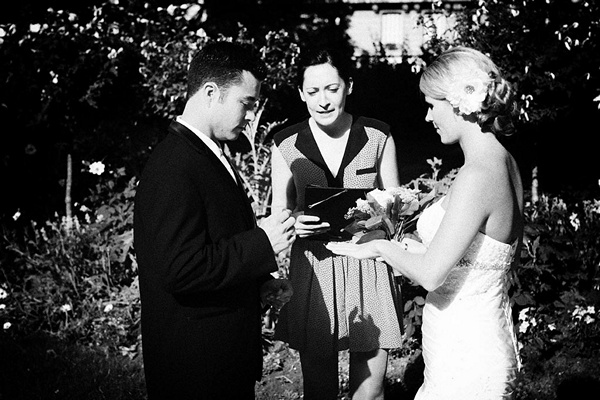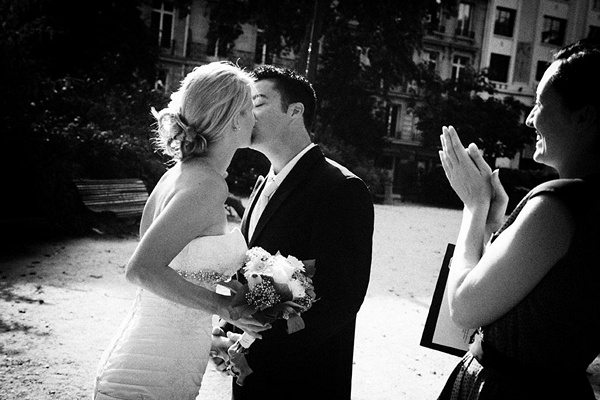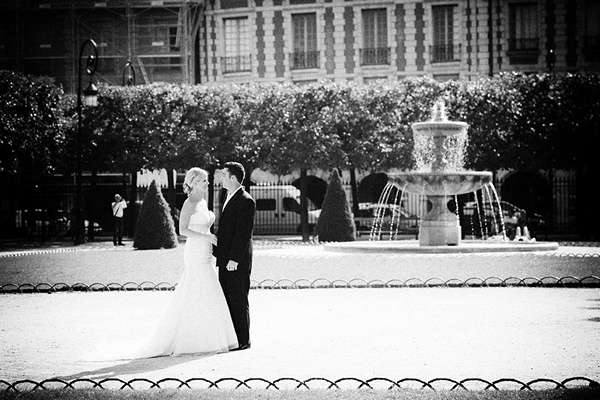 What was the best thing about having an intimate wedding?
It was just about the two of us. As we drove through the streets of Paris in our vintage car, it seemed like everyone and everything else just disappeared. It was an experience of a lifetime!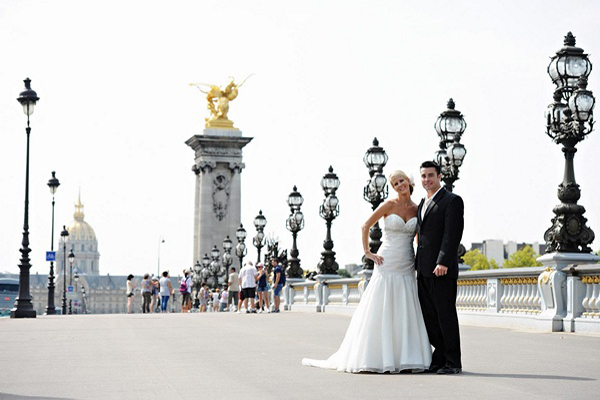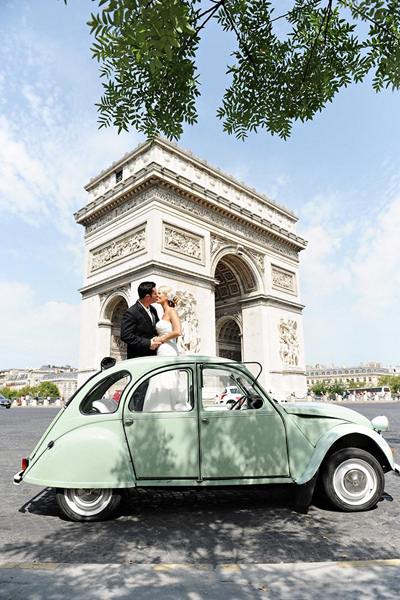 What advice do you have for couples who are considering an intimate wedding?
Plan the wedding that you have always dreamed of. Do not make it about anyone else. Do something that the two of you can look back on as an experience of a lifetime.