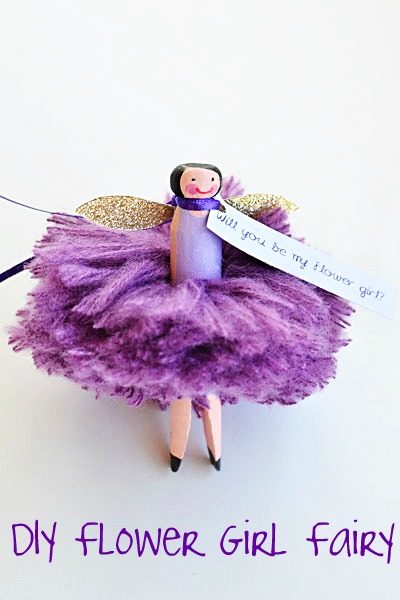 Your flower girl will swoon over this precious DIY flower girl fairy – especially because you made it! She can even hang it on her Christmas tree each year as a fond remembrance of your wedding day.
Can you think of a more adorable way to ask: Will you be my flower girl? You could make these for your bridesmaids too – in your wedding colors!
I found the inspiration for these dolls here. I changed up the wings and flattened out the pom poms – leavingthe yarn strands a bit longer to make them look more like a tutu. (I made these for my daughters on their first day of school.  I called them 'First Day of School Fairies' and I popped them in their lunch boxes with a little note.)
Here's how to make a flower girl fairy: (This is an easy and inexpensive project. The hardest part is painting the face, which really isn't difficult at all!)

You will need:
vintage clothespins
yarn
acrylic paint
small paint brush
scissors
Glittery Paper(for the wings)
glue gun
ribbon
card stock
embellishments (optional)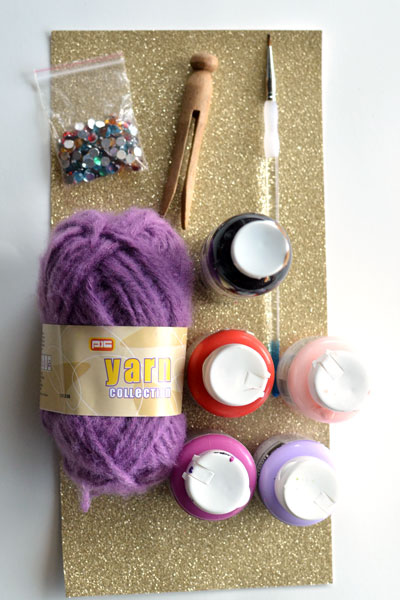 Using skin color, paint the face and neckline of your clothespin doll.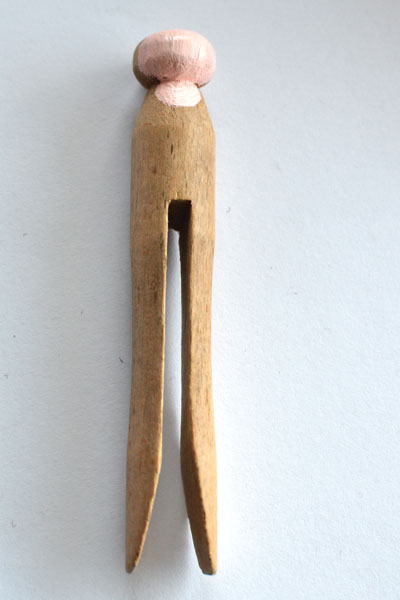 Paint the torso, legs and the hair. (For my next doll, I will bring the flesh color up about an inch higher on the leg to "shorts" length, not capri length.)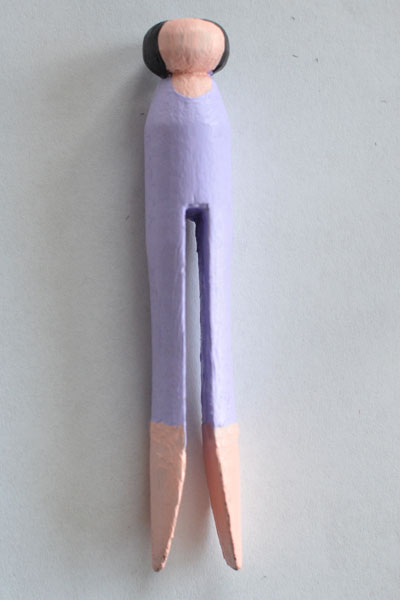 Paint the face.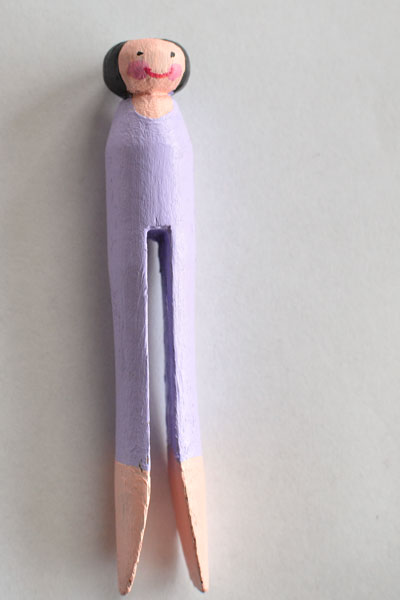 Paint the arms. You don't have to get detailed with the hands, as this part will be hidden by the 'tutu.'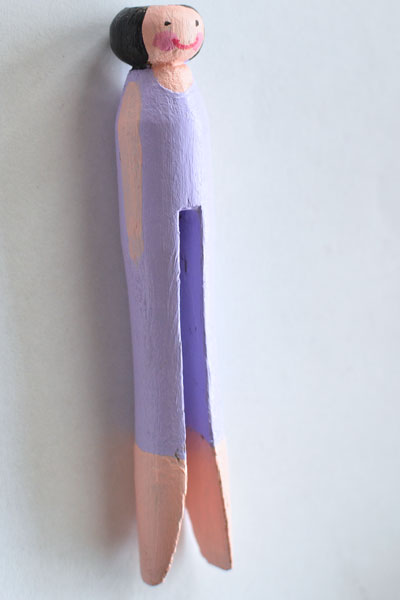 Add the shoes.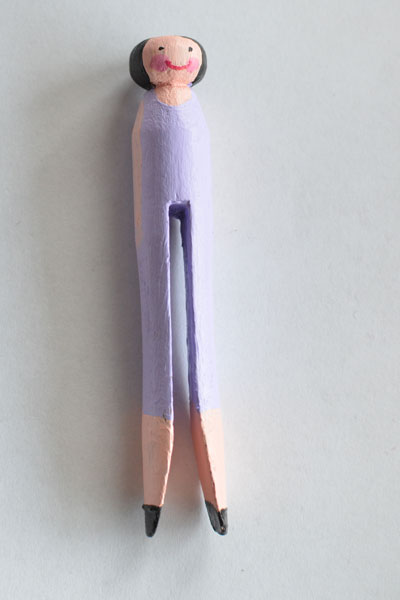 Set aside and let dry.
How to Make a Pom Pom
Grab your yarn and wrap it around your fingers about 70 times. Make sure you don't wrap it too tight or you won't be able to get it off. Make sure there is some space between your fingers.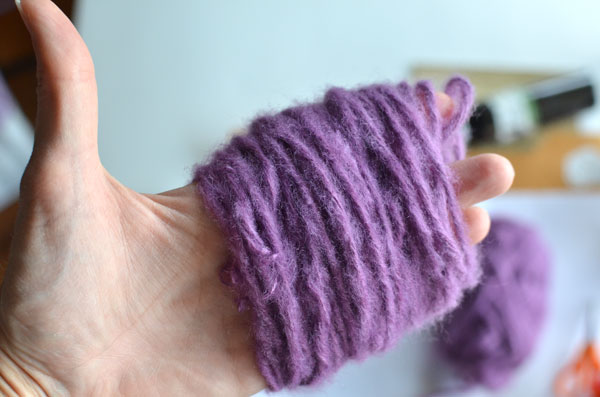 Cut a piece of yarn a few inches long and poke the yarn between two fingers.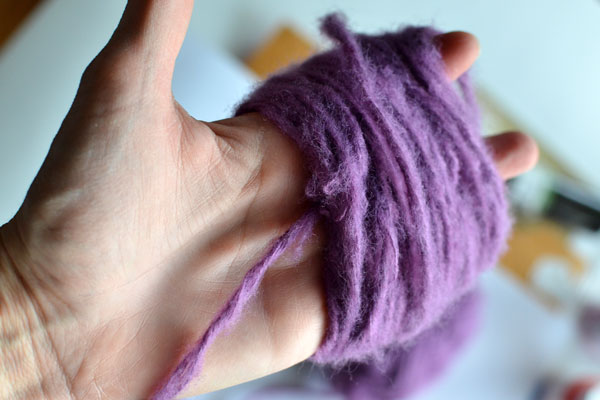 Pull the yarn through to the back of your hand.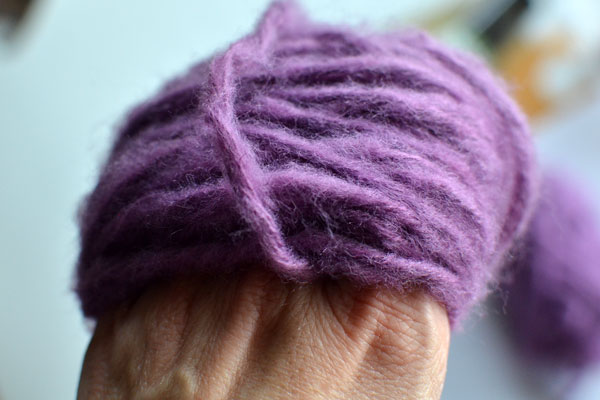 Bring hand over and tie the yarn loosely. Place the clothespin doll in the centre and push through the yarn so that legs stick out the other side. Make sure there are yarn strands between the legs, as this will hold the doll in place.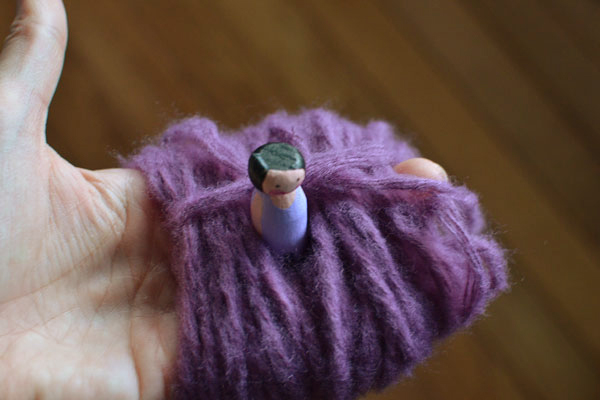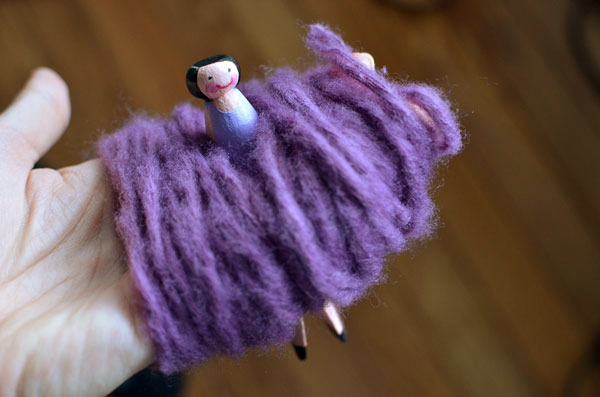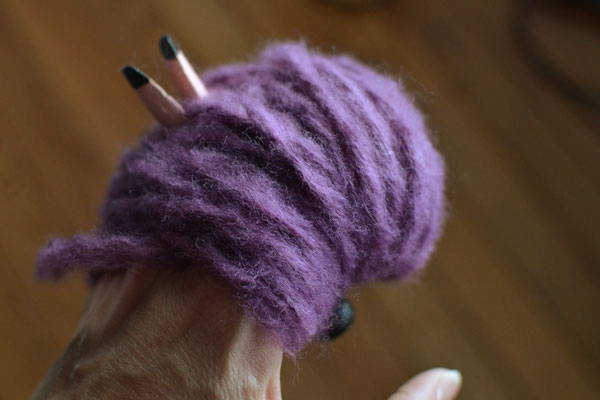 Tie the piece of yarn in a tight knot making sure it stays in the center.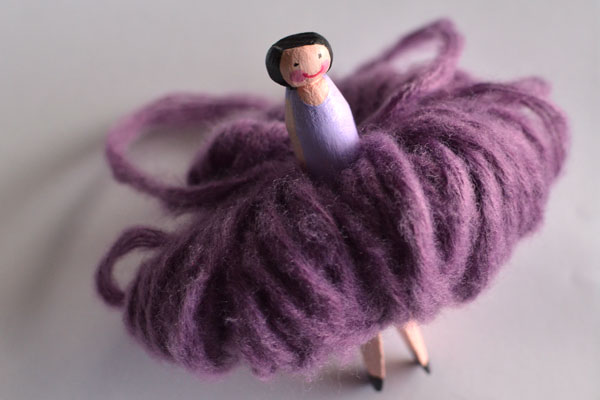 Cut the loops of yarn down the centre.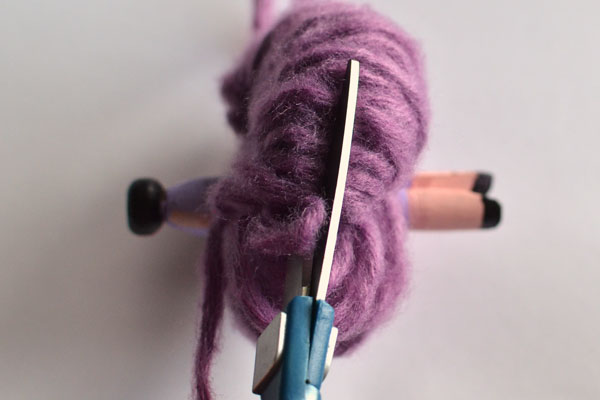 This is how she will look before you turn into Edward Scissorhands and give her tutu a tidy trim.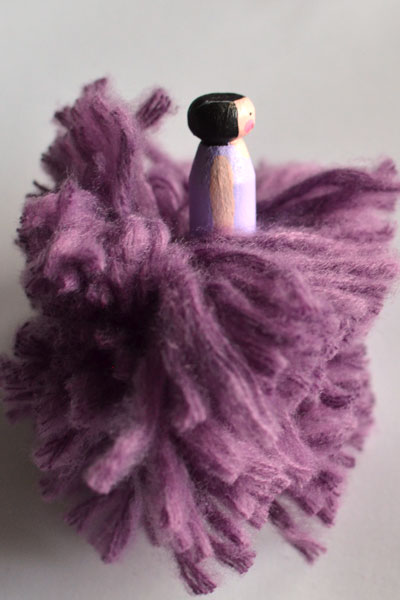 Trim her tutu so the strands are even. I like to leave them fairly long… looks more like a tutu this way.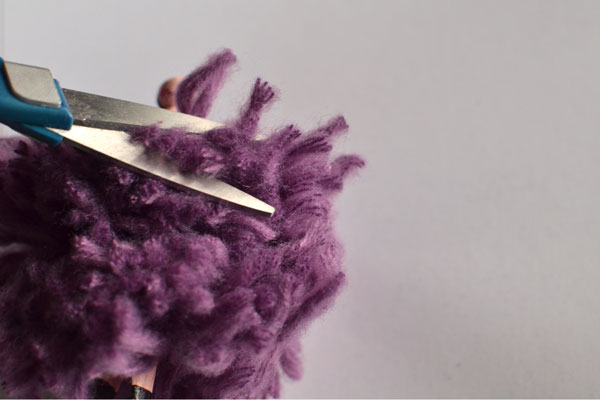 Flatten out the pom pom using your fingers. Isn't she sweet?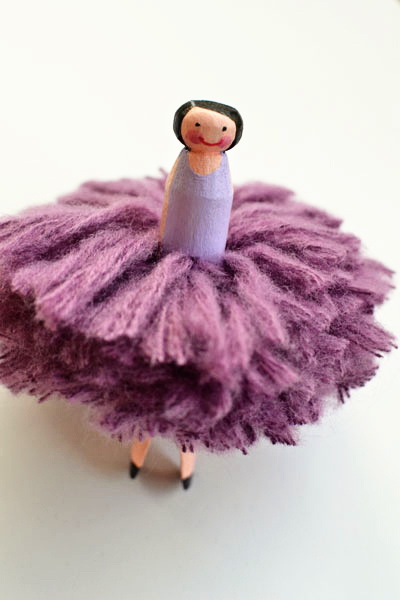 You could leave her like this – or add wings. I cut mine from pretty, gold metallic paper and adhered them with a glue gun.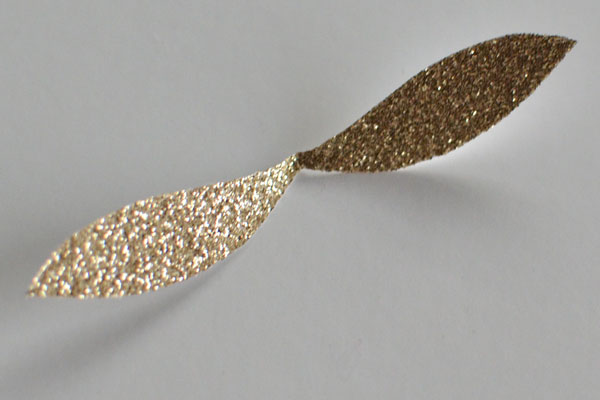 I then tied a 'Will You Be My Flower Girl tag to her neck. Voila! If you make this, please send me pictures!