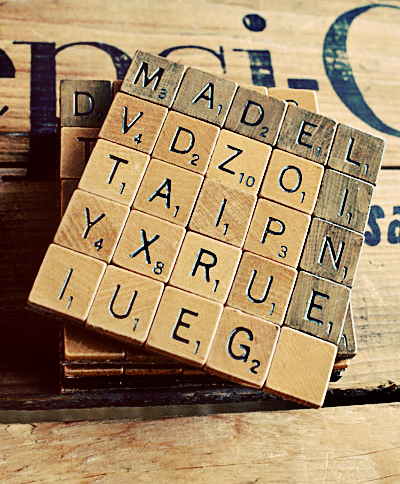 Love words? Love handmade? Looking for unique DIY wedding ideas? You will be smitten with these DIY Scrabble Coasters!
Not only are they a cinch to make, they are inexpensive and tres chic!
If you are having a small wedding, why not use these as name cards that double as favors? They would also make fabulous bridesmaid and groomsmen gifts.
For each coaster you will need:
DIY Scrabble Coasters Tutorial
Pick out your tiles.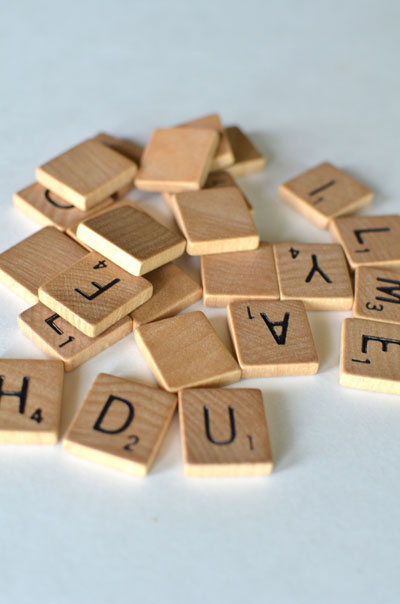 Pick out letters for desired name.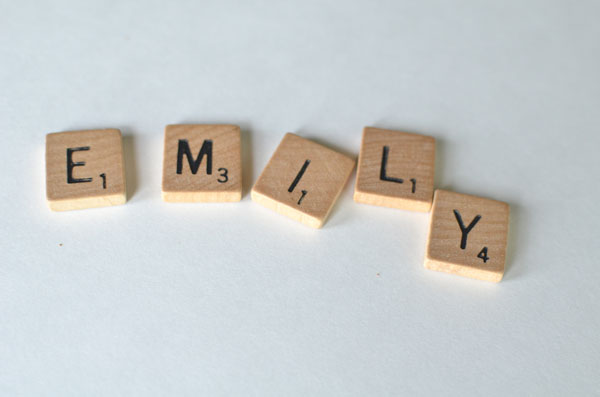 Paint name letters with aging glaze or stain and let dry.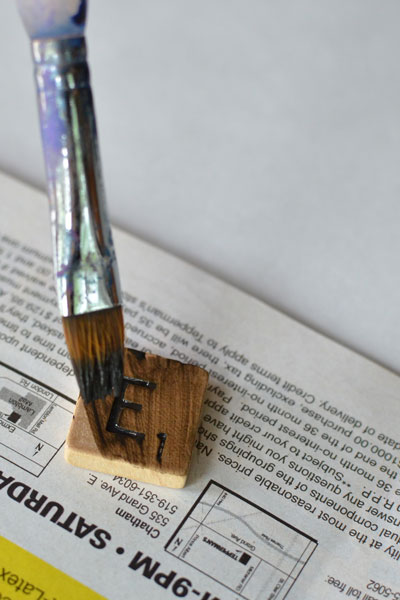 Place tiles on cork board and trace around them with a pencil. (If you are in a hurry, skip this step and simply add carpenter's glue to cork board.)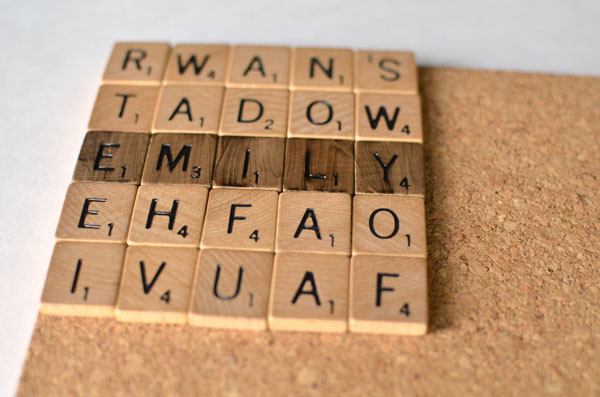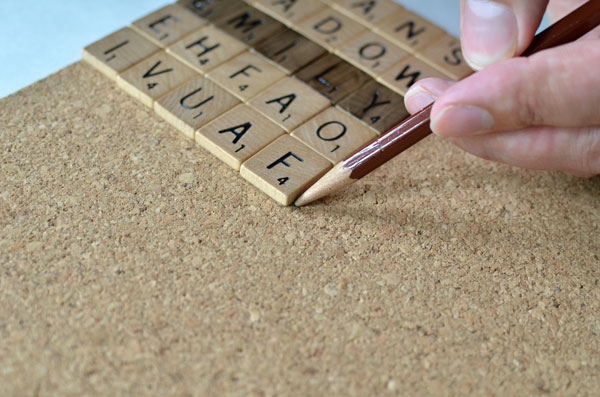 Remove tiles and add carpenter's glue to cork board inside the traced square.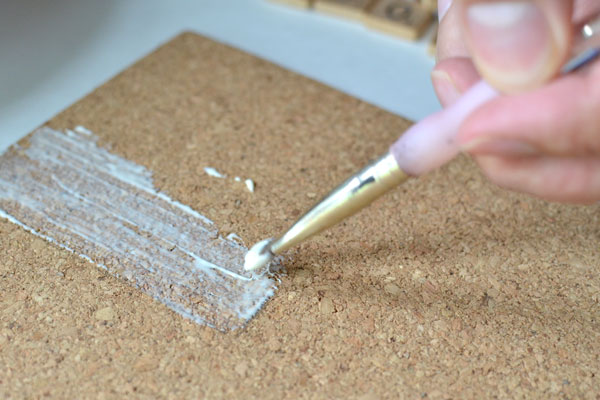 Add Scrabble tiles to the cork board, beginning in the corner. Pay attention to the letters – you might inadvertently create some swear words.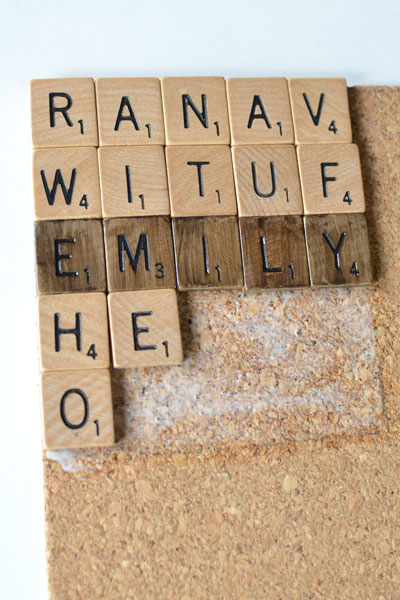 Using an Xacto knife, cut around the tiles. Try to get as close to the edge as possible.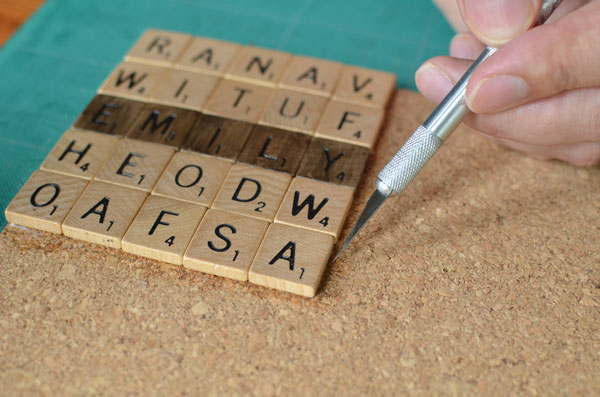 Varnish.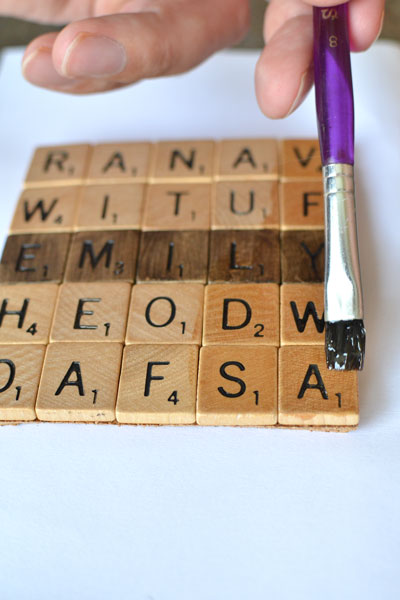 Let dry. (You can give it another coat if you want.)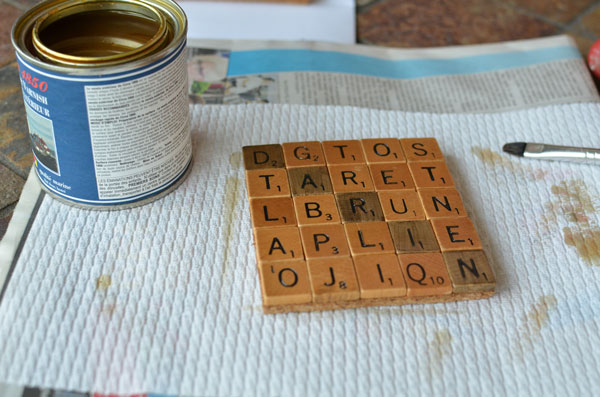 Use as name cards at your wedding, or give as bridesmaid or groomsmen gifts!