Today's dreamy orchard styled shoot was captured by Madison Neumann Photography. Here's what Madison had to say about the shoot:
Driving through the orchards of South Jersey is a mesmerizing sight throughout the seasons. They don't call it the garden state for nothing – with a plethora of fruits and vegetables to pick fresh grown at just about anytime of year. Two of Jersey's biggest staples: peaches and blueberries, are the inspiration ground for what brought this shoot to life. In the very beginning stages, I knew the talents of Alexandra of Blonde and Blue Boutique were a must for making this vision come to life. In our first conversation we set the orange and blue color palette. We had two things they knew she wanted: these colors, and to capture a bride with an adorable dog. From there, everything fell into place.
Vendors from all around the Philadelphia and South Jersey area came together to make this shoot truly magical. My beautiful sister Marlee has modeled for me time and time again, so casting her as our bride came without question (and the fact that her dog Augustus is the sweetest dog I know didn't hurt her chances either). When looking for real connections, a bride and her bridesmaids just have to be the best of friends. That's why casting Bella and Kay , two stunning women who had a real life connection to Marlee was just natural. Wardrobe, provided by two amazing vendors I have had the pleasure of working with before, Priscilla Costa Bridal and Bella Bridesmaids Philadelphia tied together the color palette and dressed these women perfectly. For a touch of vintage sophistication, the very talented Laqwin and Chris on hair and makeup finished off the looks.
When arriving at the beautiful Orchard's of Mood's Farm Market, the talents of the rest of our vendors really came to play. Ali assembled the most beautiful vintage tablescape and seating area. Adorned on her designs were florals sent by Eastlin Floral Design, baked goods by Lysa's Caketique, and dog treats by Cannoli's Treat Barket which topped off the scenery.
The last items with me, paper goods sent by Shindig Bespoke and a gorgeous ring by Lauren Priori Jewelry made shooting details at the orchard an absolute dream. As if I wasn't already over the moon with the set, our groom, Myles arrived in perfect fashion and stepped in with the ladies to make our bridal party complete. A forecast originally showing rain held off just enough for this session and our drive home for the perfect day.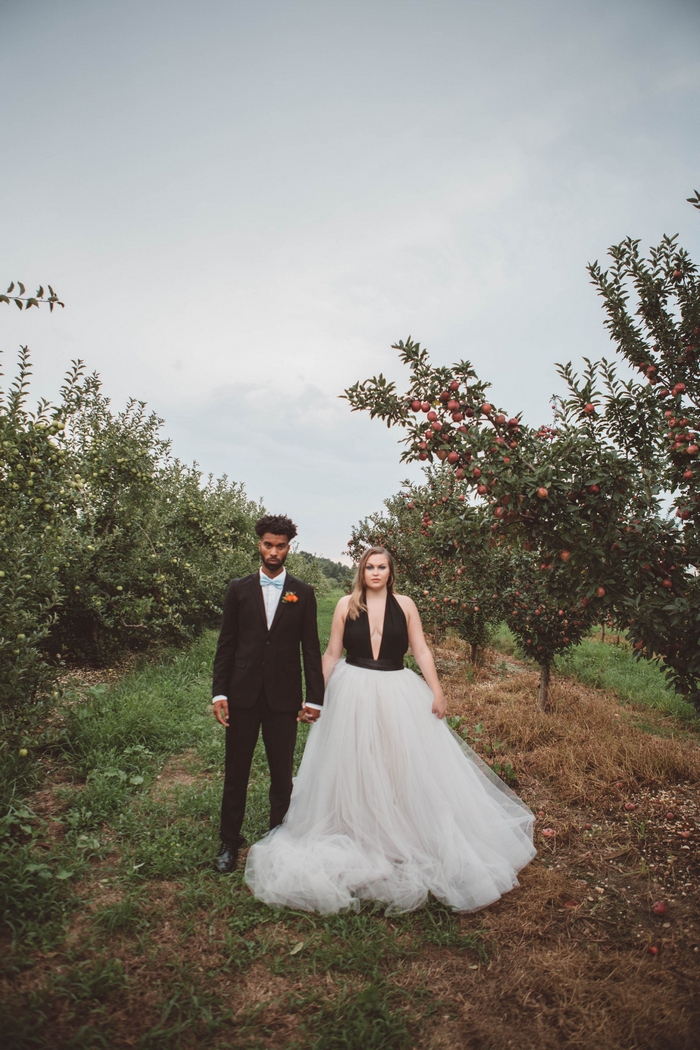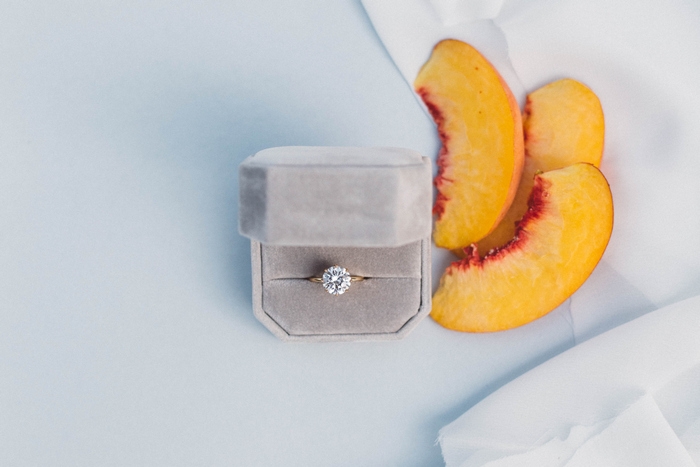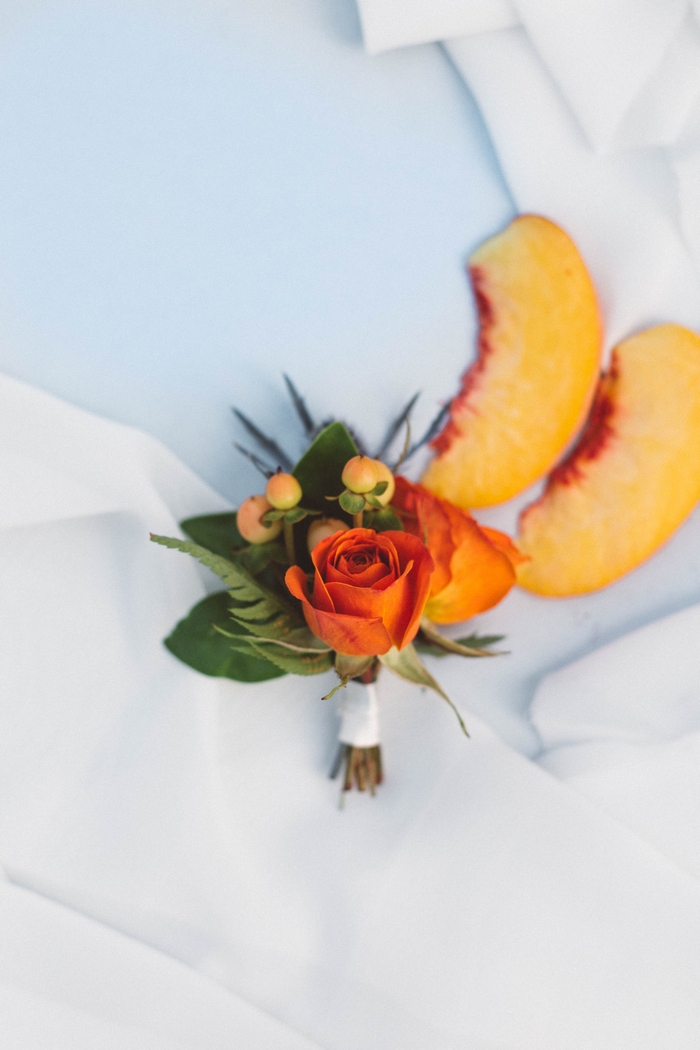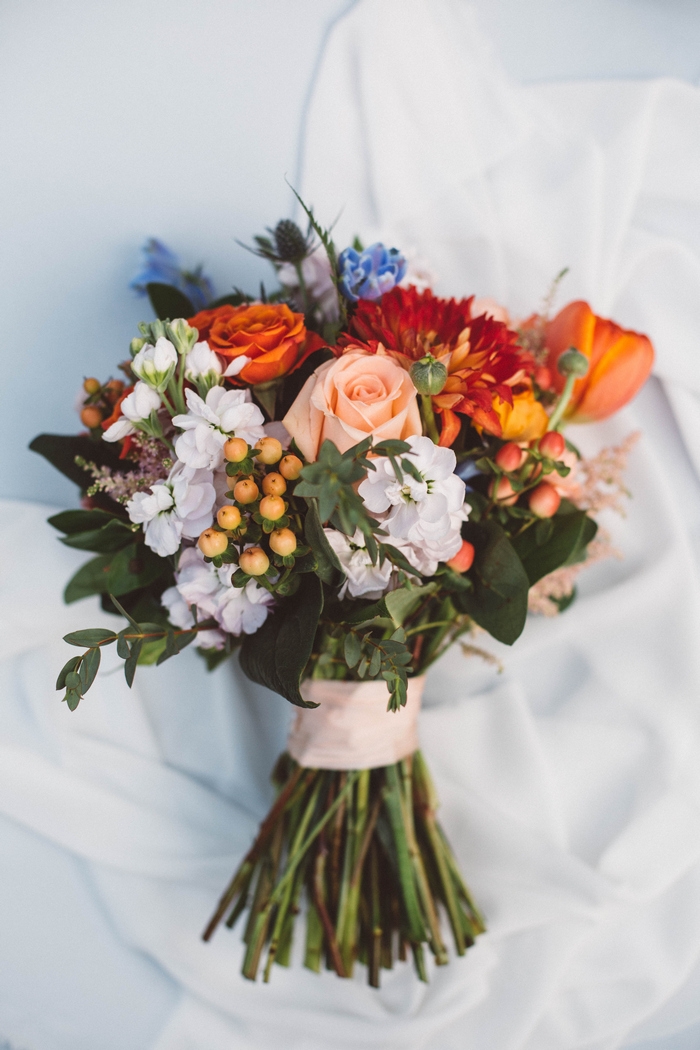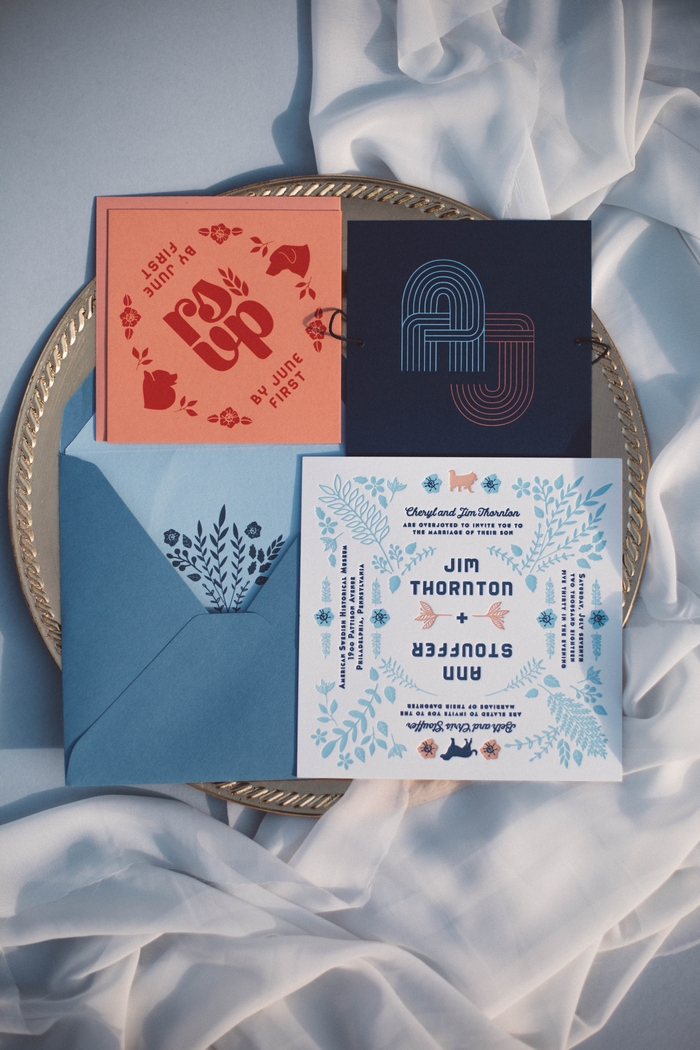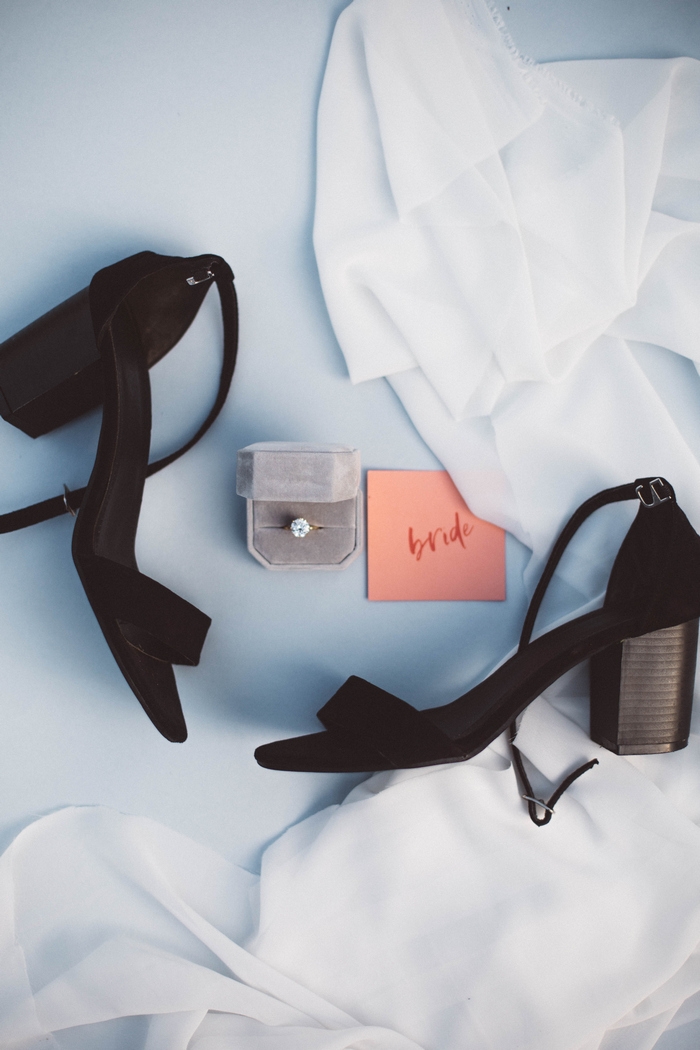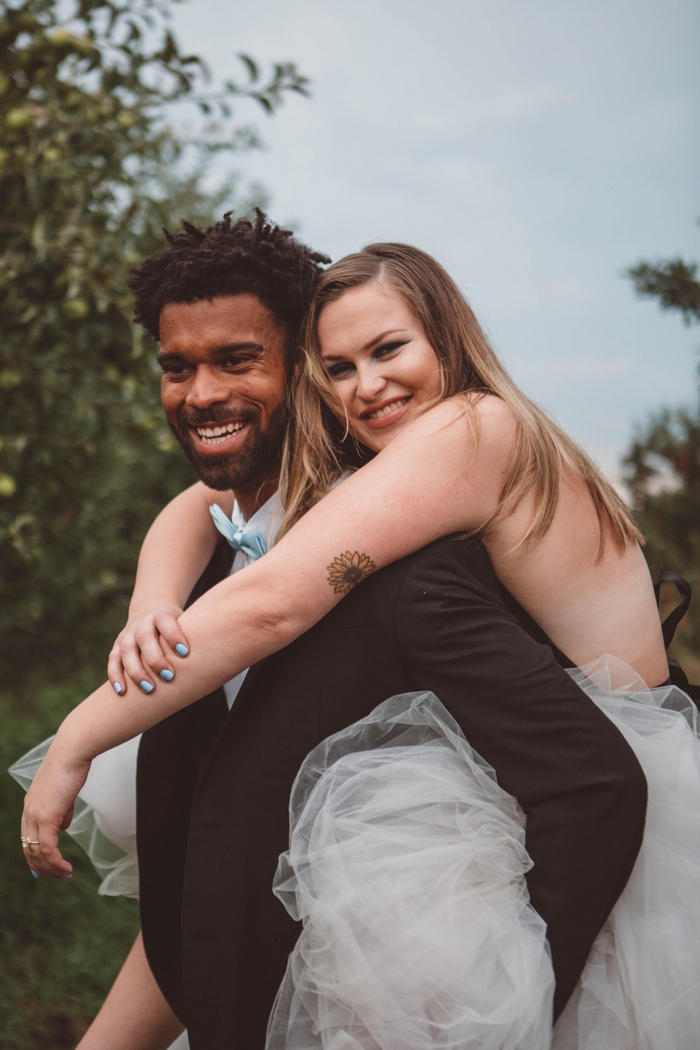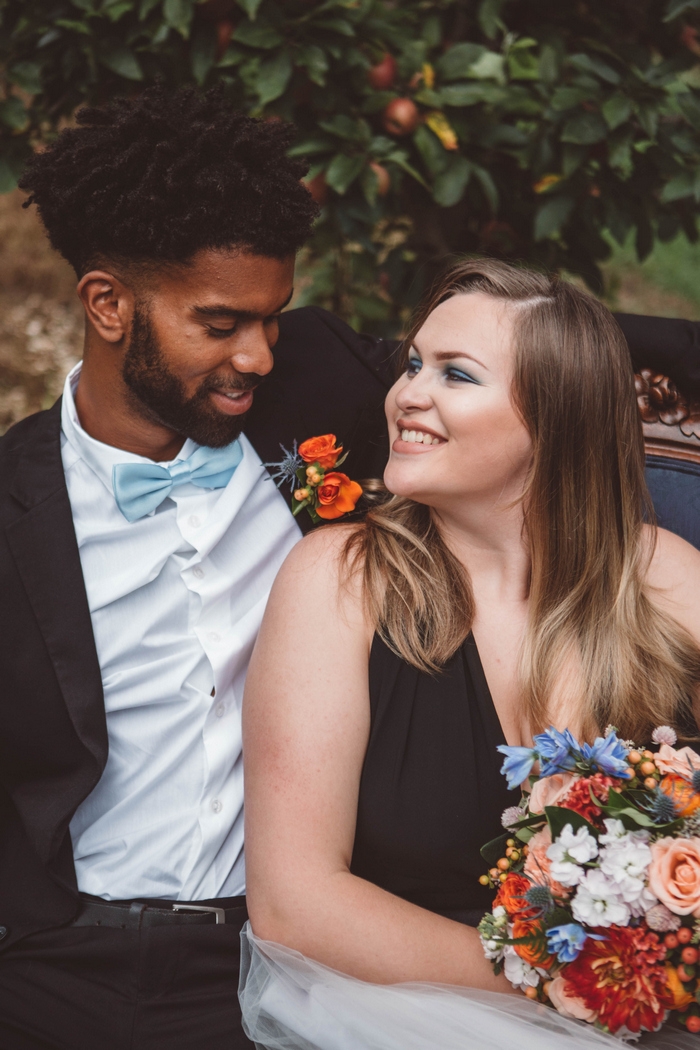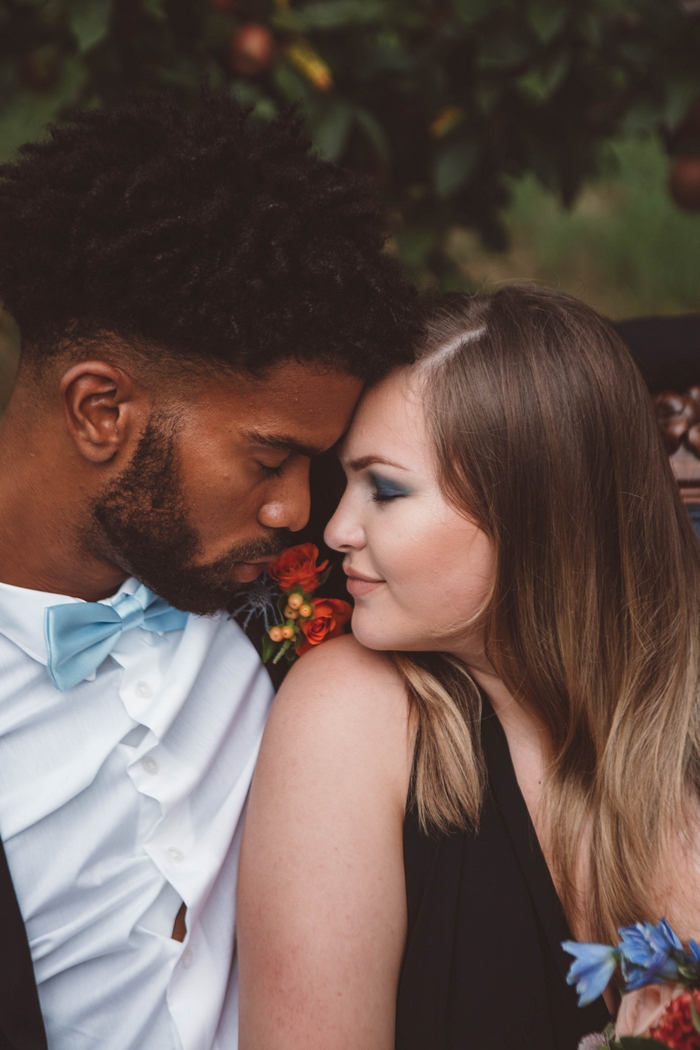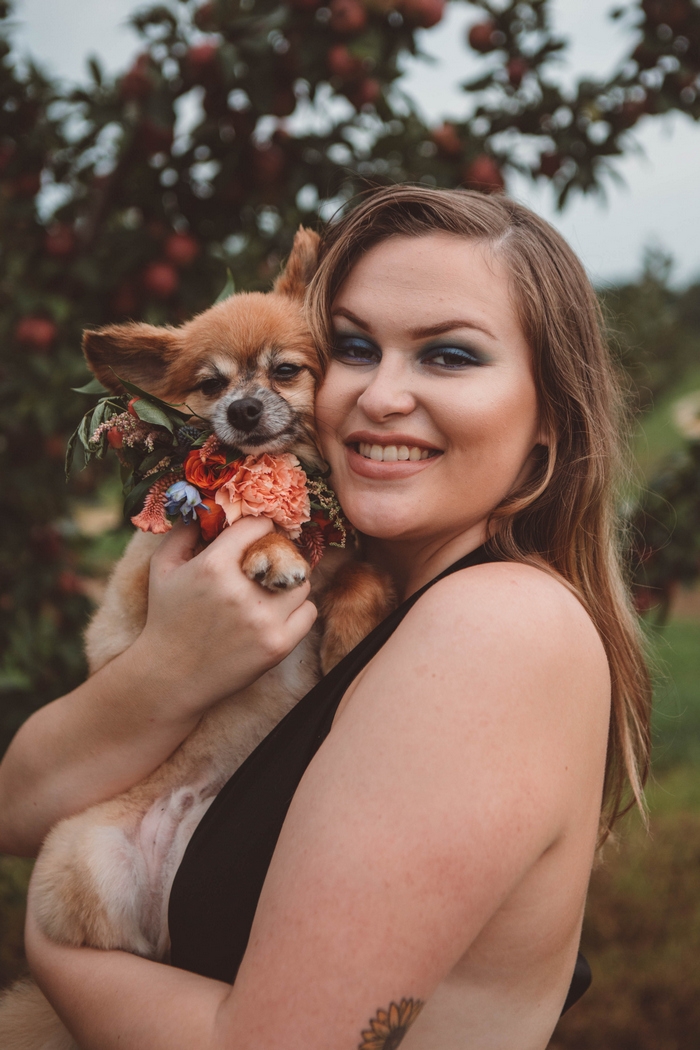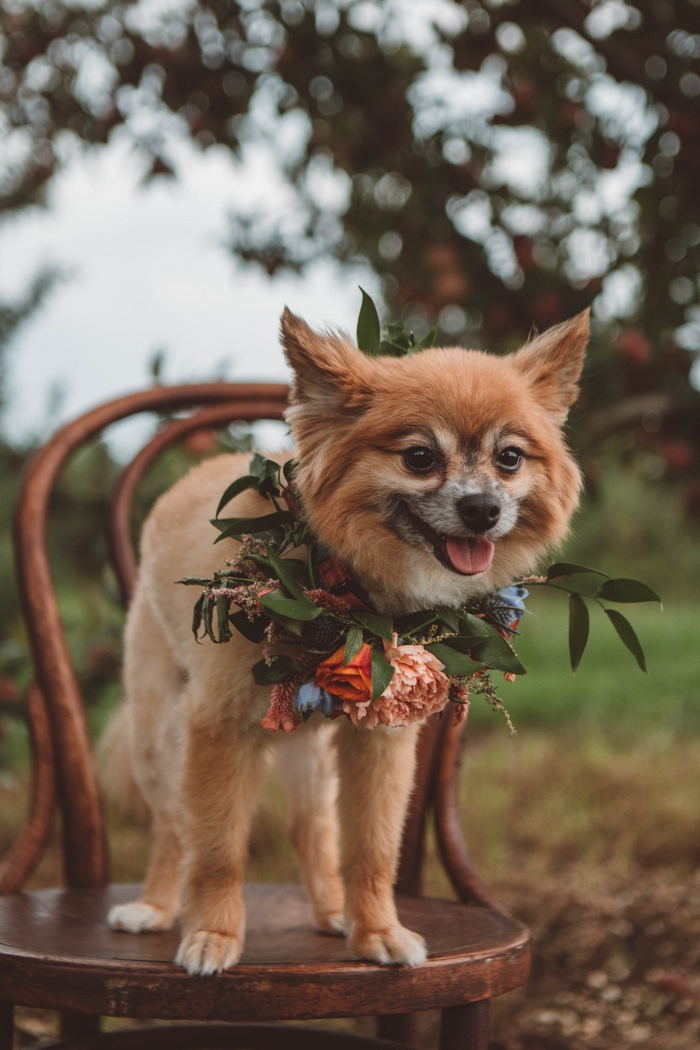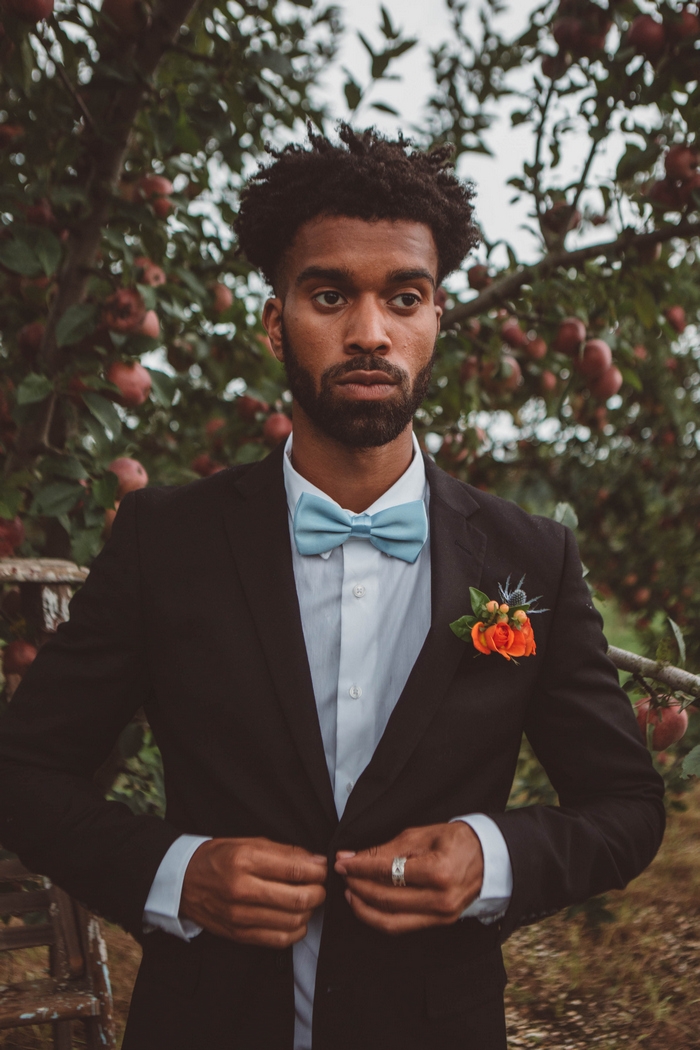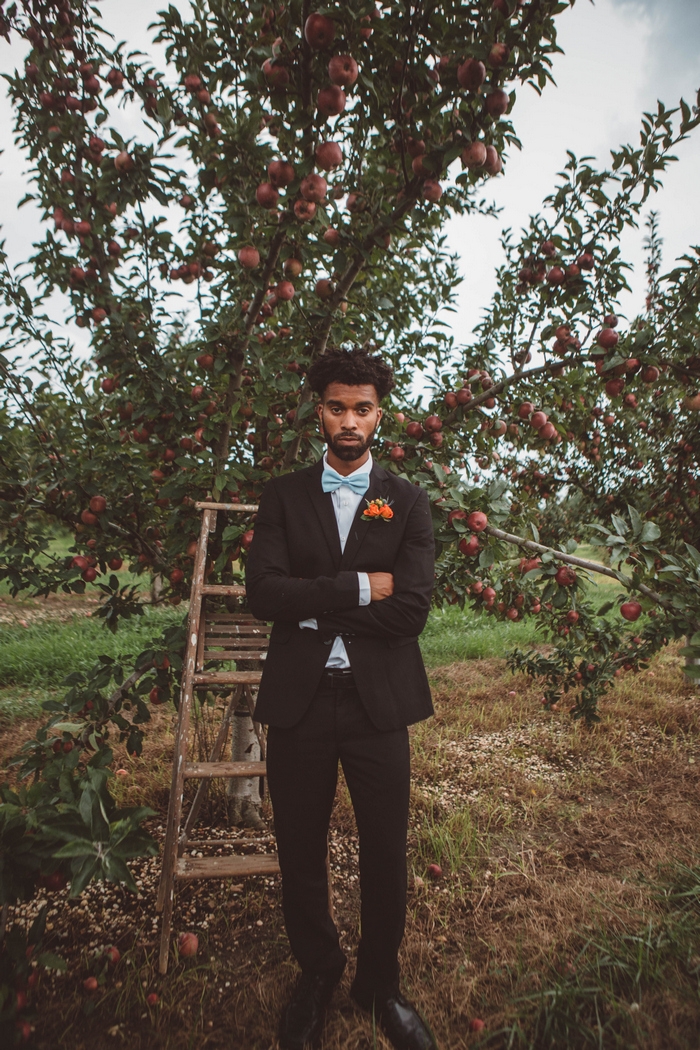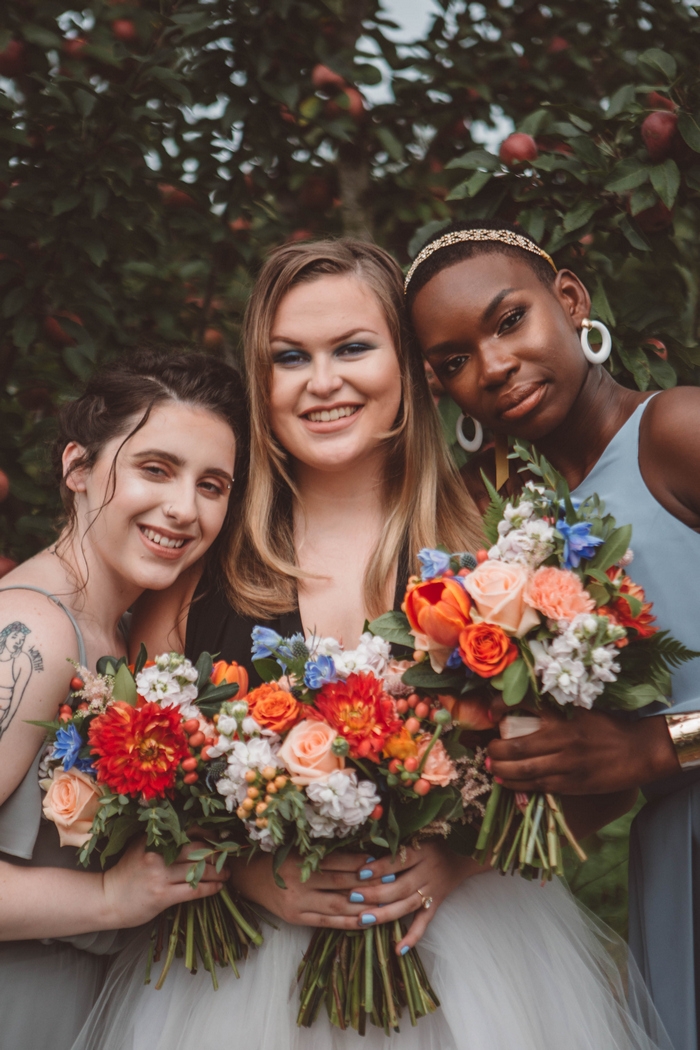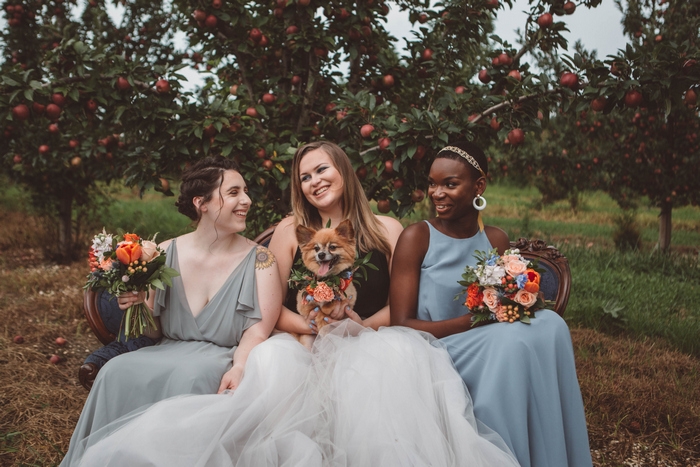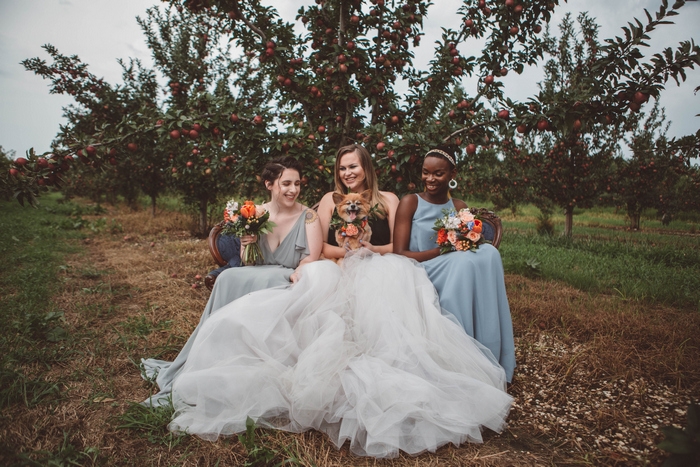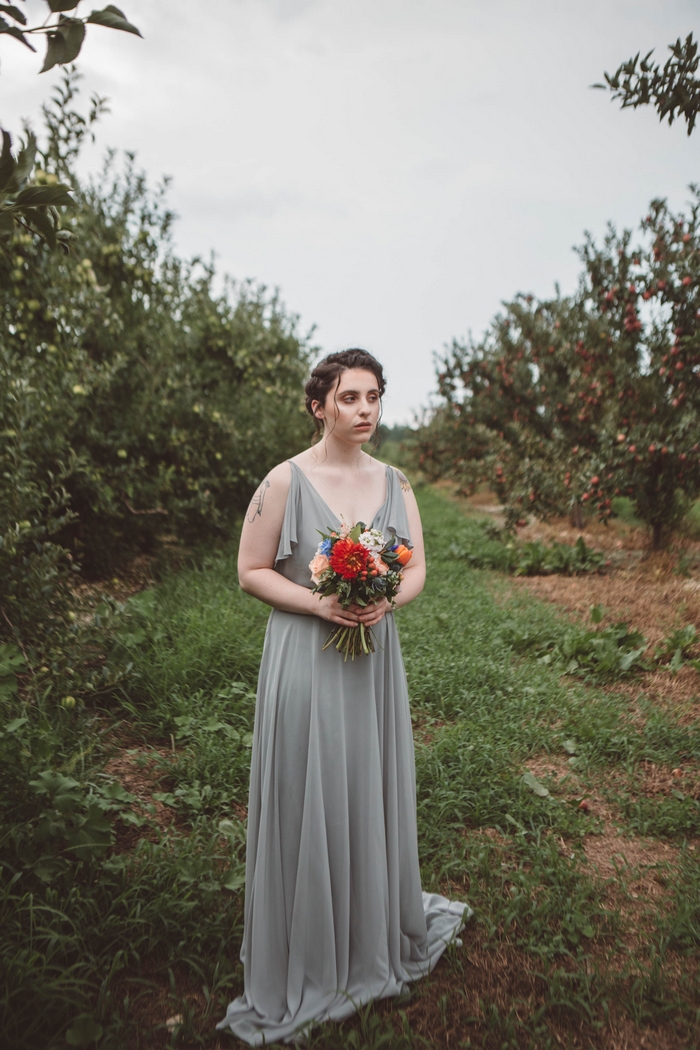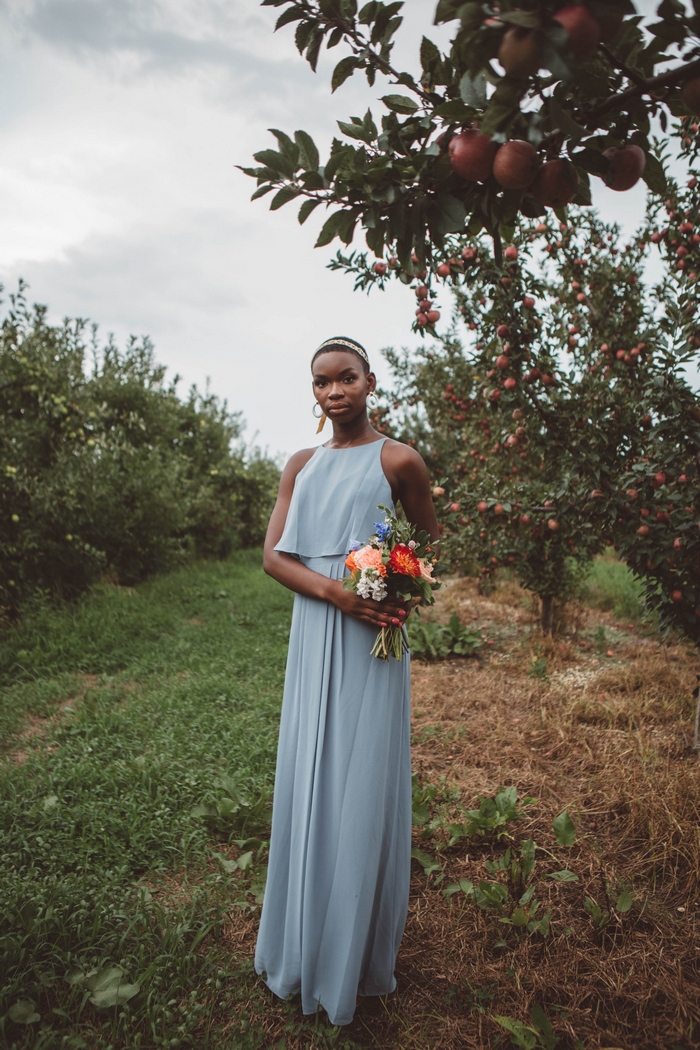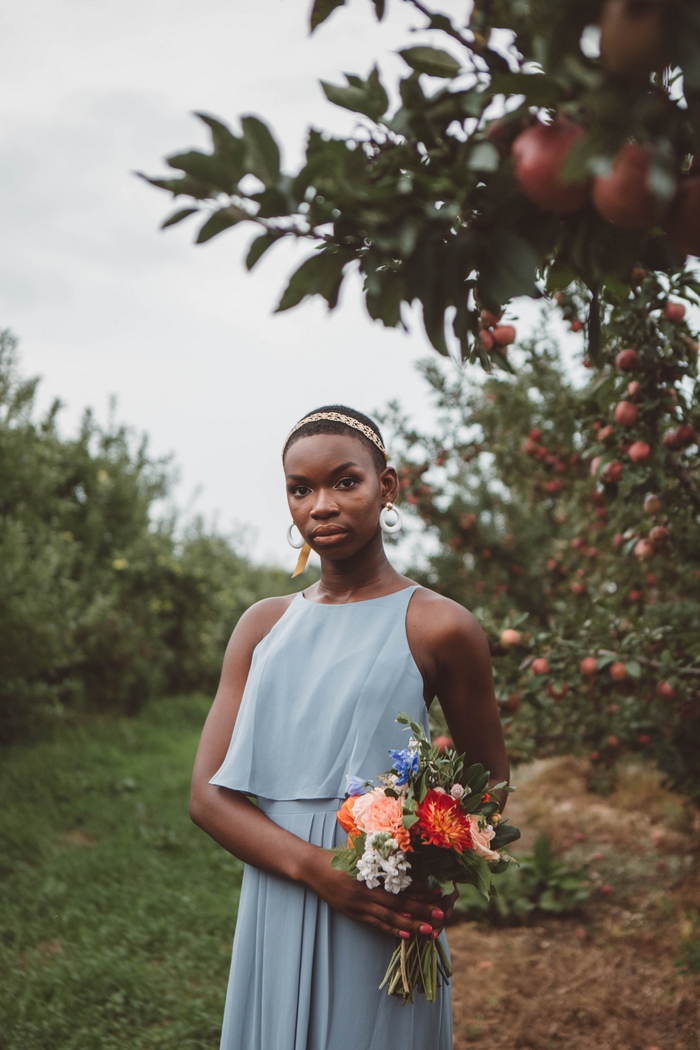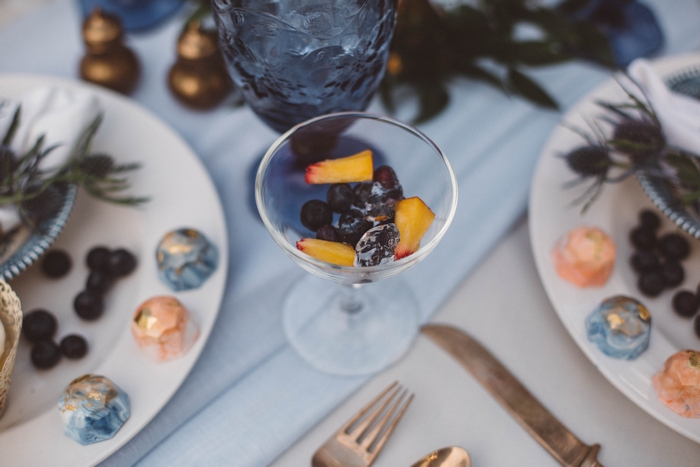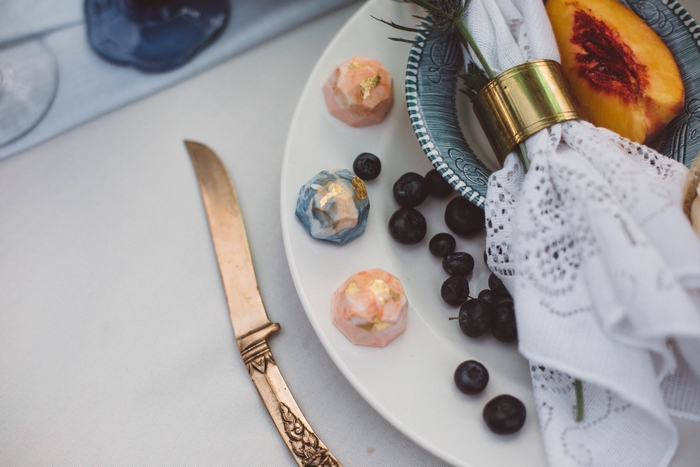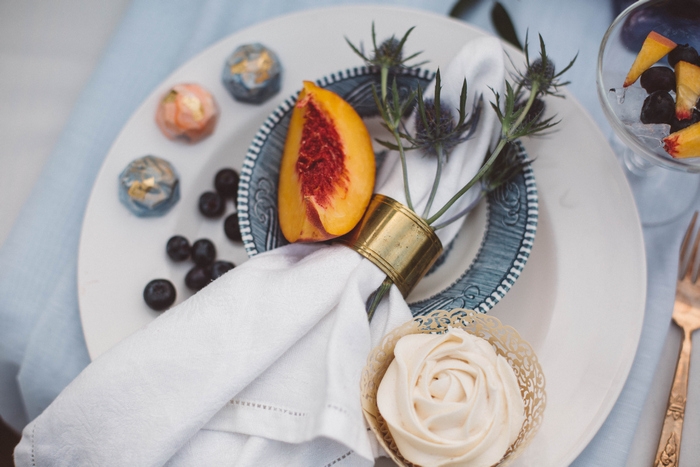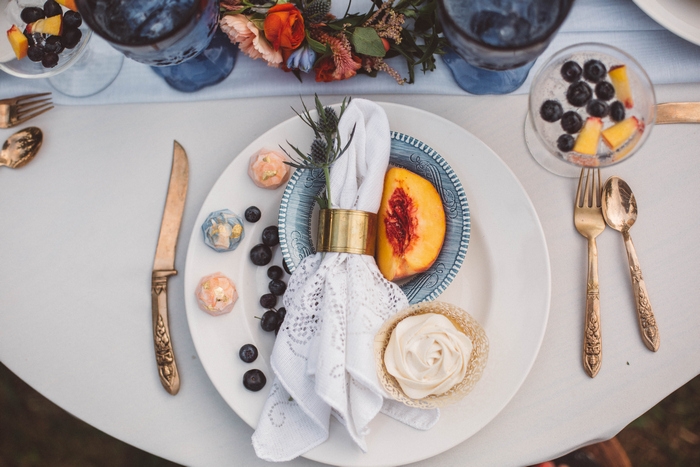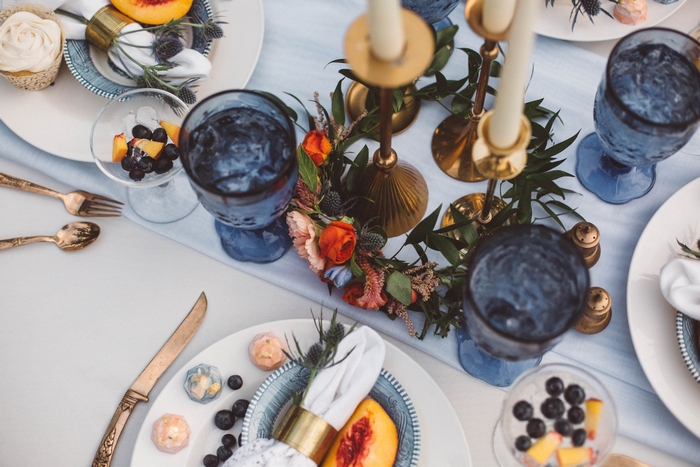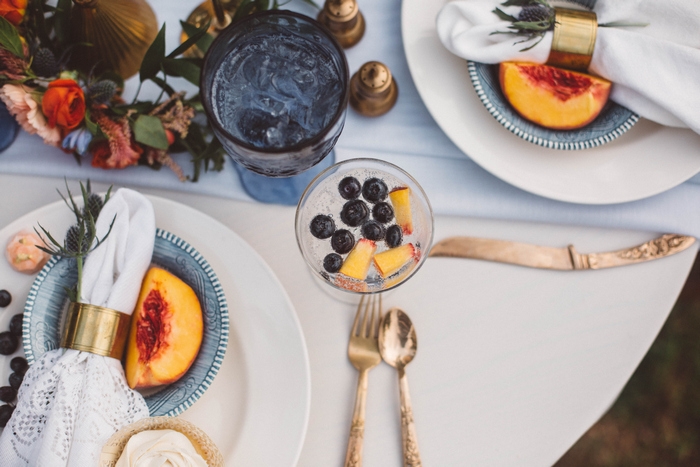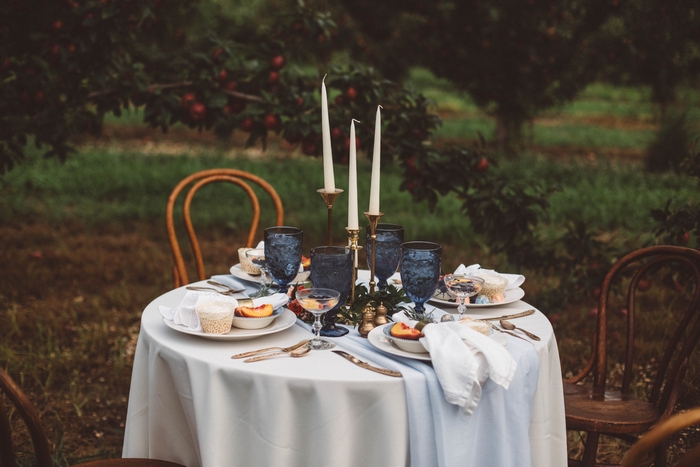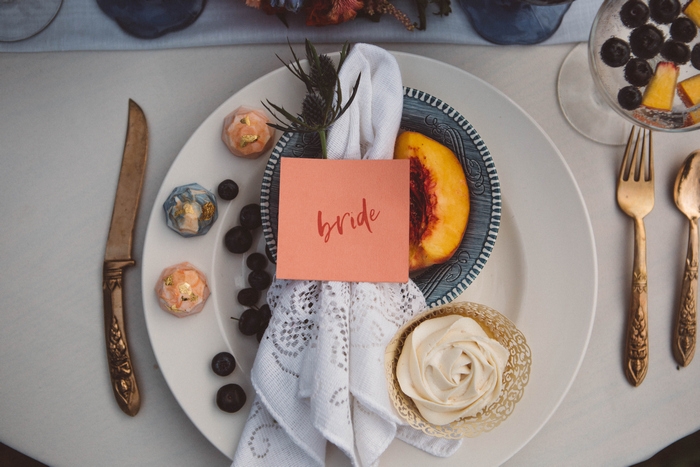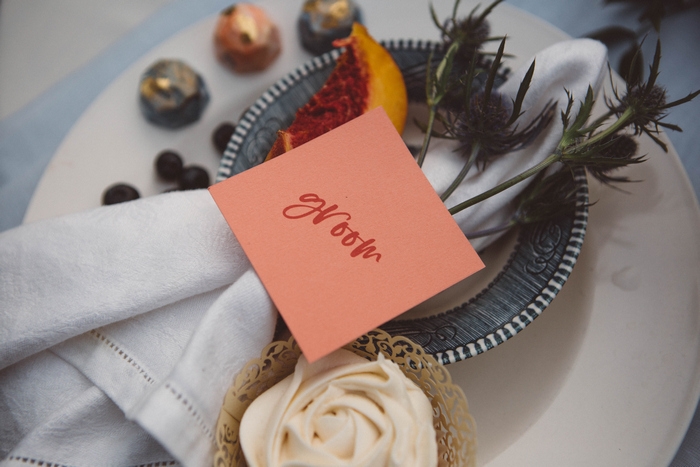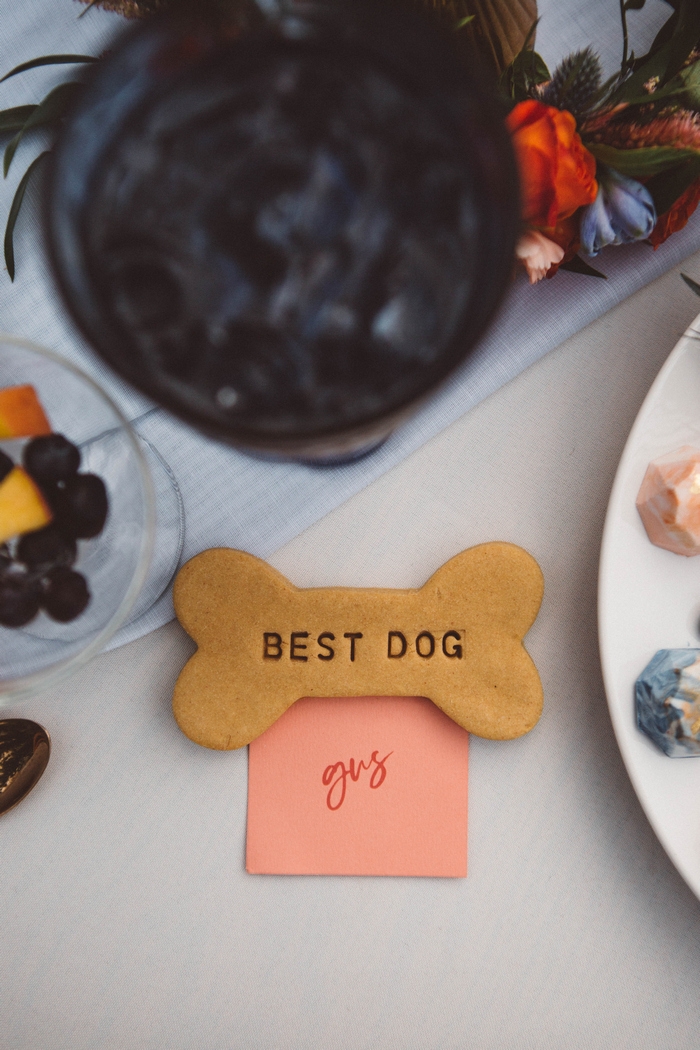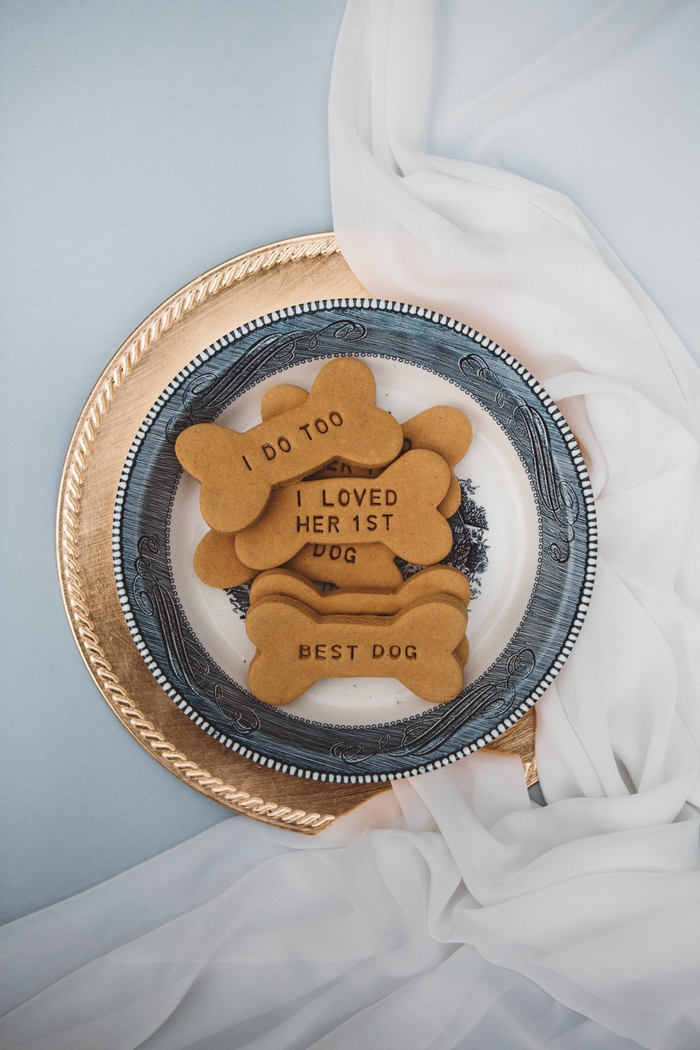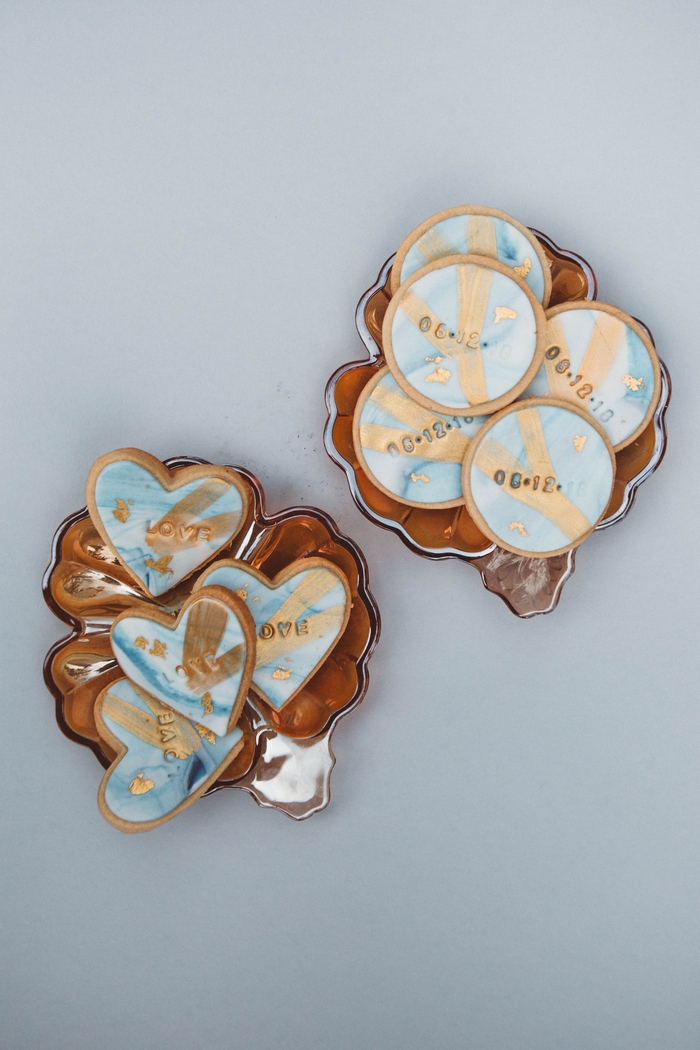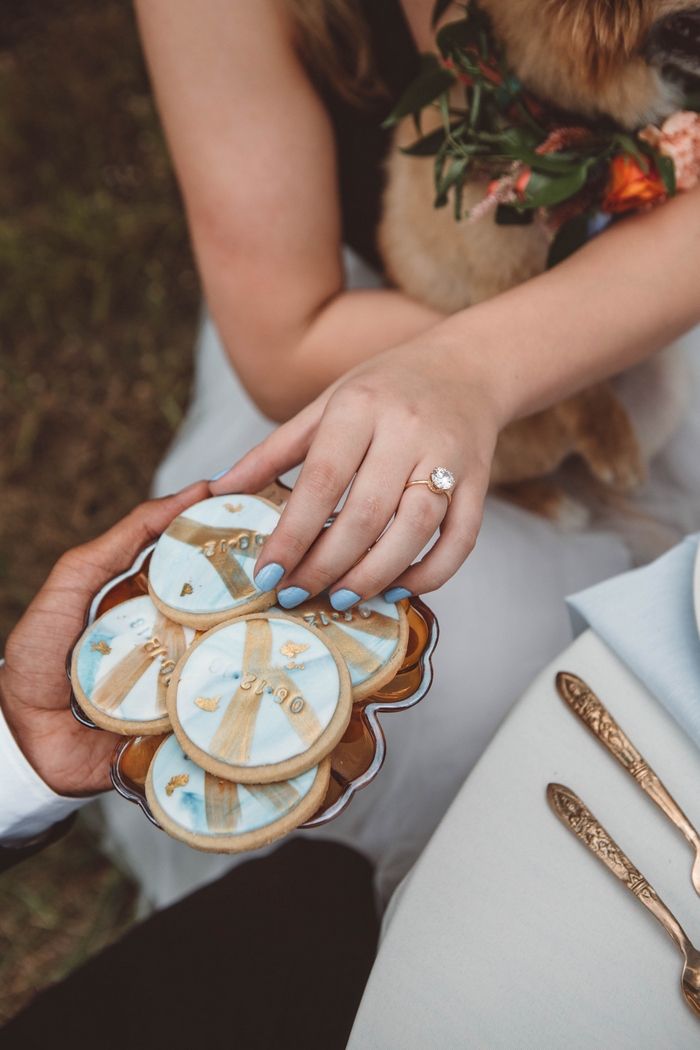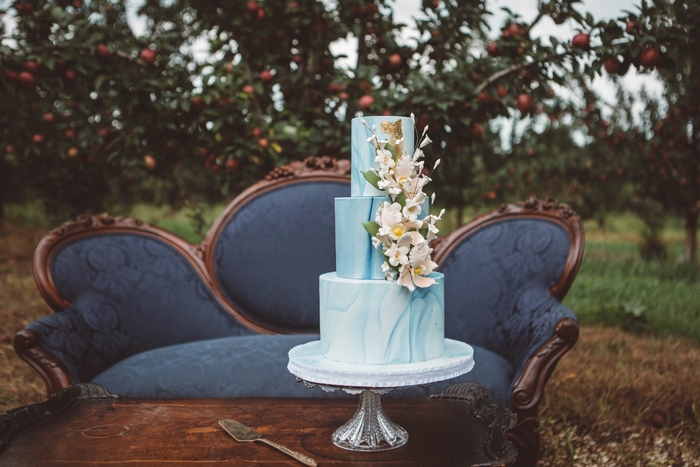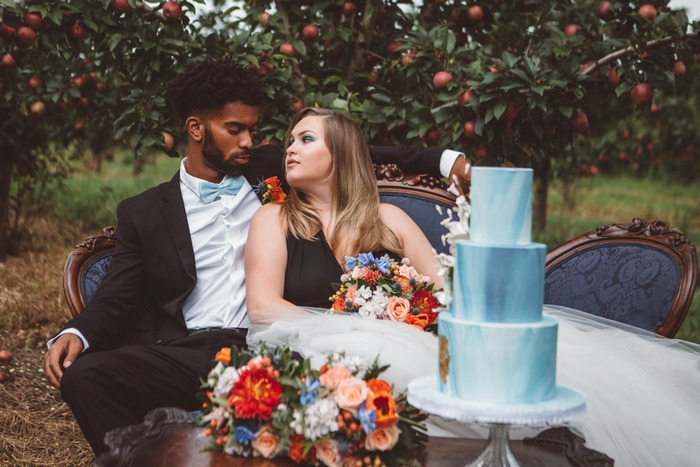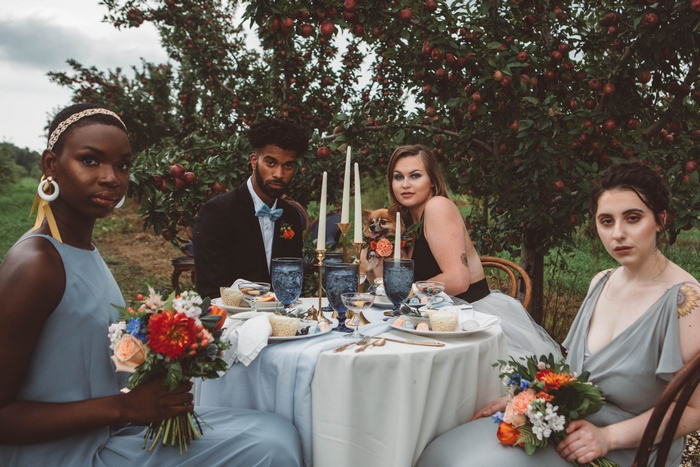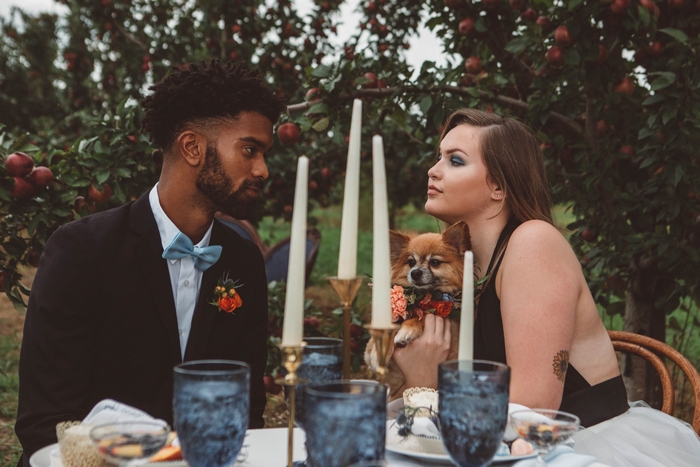 Vendors:
Photography : Madison Neumann Photography
Set Design: Blonde and Blue Boutique 
Models: Marlee
Makeup: Chris
Hair: Laqwin
Bridal Gown: Priscilla Costa Bridal
Bridesmaid's Gowns: Bella Bridesmaids Philadelphia 
Ring: Lauren Priori Jewelry
Florals: Eastlin Floral Design
Paper Goods: Shindig Bespoke
Baked Goods: Lysa's Caketique
Dog Treats: Cannoli's Treat Barket
Location: Mood's Farm Market