Tired of vintage mason jars, chandeliers hanging from trees, bunting strung over vintage tablecloths and old typewiters? Looking for some fresh outdoor wedding ideas?
I pulled together some images that might just inspire you to create a wedding that is entirely unique!
Ever heard of glamping? I didn't until I saw this photo on Giver's Log. Amazing.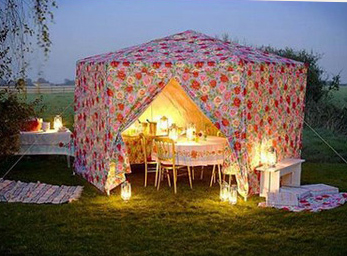 What about these whimsical swings hanging from the trees instead of chandeliers?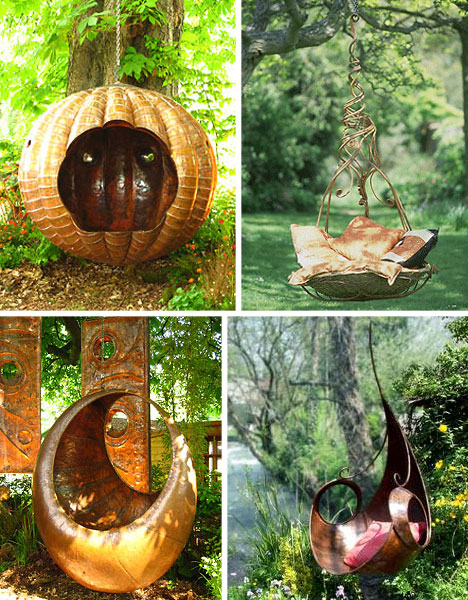 Chill in this old school caravan on your wedding day. (If you live in the UK you can rent it.)
Or get married here at Isaih Zabar's Magic Garden in Philadelphia. They do host weddings!