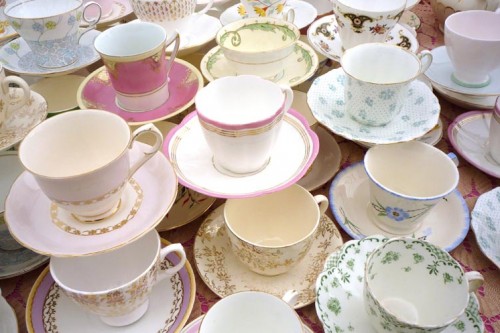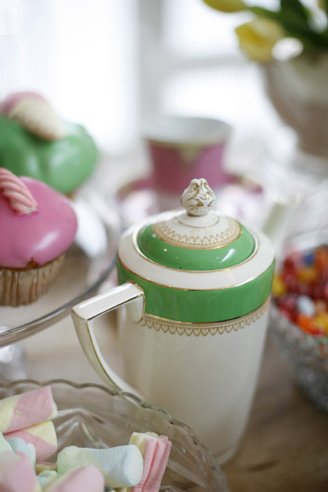 I go to yard sales. I go to rummage sales and flea markets. I go to second hand stores. I see dishes. Beautiful antique dishes – going for a song. But I don't buy them because I don't own a China cabinet and my cupboards are already busting at the seams. But someone could do wonderful things with these lovely old dishes. Like rent them out for vintage weddings.
Maybe I don't get out enough, but until a couple of days ago I had never heard of such a thing as a vintage crockery rental business. Judging by the number of vintage crockery rental businesses online, it looks like it's a hot little trend in the U.K. Are there similar businesses here in North America? If so, I'd love to hear about them. If not, what are you waiting for ladies? What a fun and creative business idea!
U.K's My Vintage Party, for instance, hires out vintage crockery, linens and accessories for vintage weddings and afternoon tea parties. Each piece is priced individually. London's The Crockery Cupboard and The English Tea Party also offer a similar service.
But My Vintage Party offers something unique to go along with the crockery rental; a vintage caravan!
I was so intriqued by this idea, I spent half an hour poring over
My Vintage Party's blog
reading all about the origins of the travelling
vintage caravan
named Lola . Not only is Lola rented out for weddings, but My Vintage Party will bring Lola to your chosen location and serve you a splendid afternoon tea! What a marvelously unique idea. Who will be the first to bring this idea to North America? Hmmm… I wonder if Kijiji has any run-down 
sixties caravans for sale
 … 🙂