Both from big Southern families, a small wedding was not what was expected for Elisha and Michael, but they overcame the pressure and had a wedding with just their nearest and dearest that focused on what was truly important: making beautiful memories, not pleasing distant family members.
Elisha phrases it perfectly: "Your wedding is exactly that: YOUR wedding. To celebrate you and your partner, and the love you have for each other."
Thanks to Rebecca Anne Photography for sharing this marvelous wedding with us.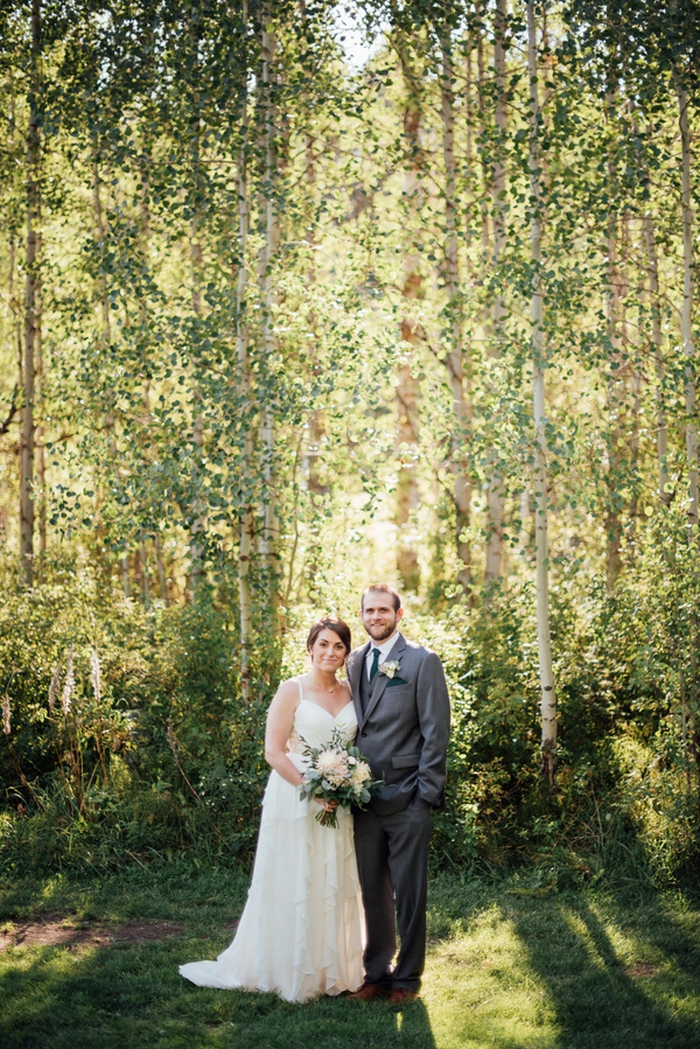 Elisha, 24 & Michael, 26
Location: Leavenworth, WA.
Wedding Date: August 21, 2017
Number of Guests: 15
Wedding Cost: Approximately $7,000
Wedding Ceremony Location: Mountain Springs Lodge
Wedding Reception Location: Mountain Springs Lodge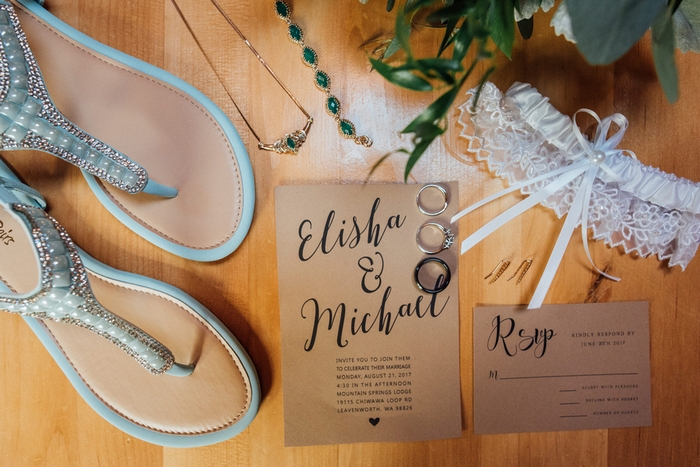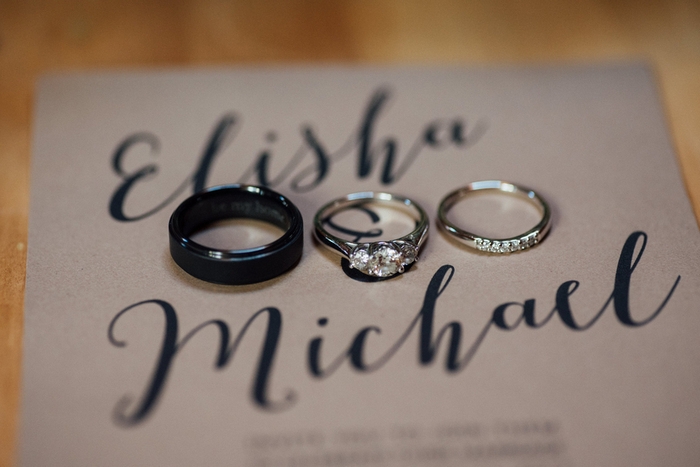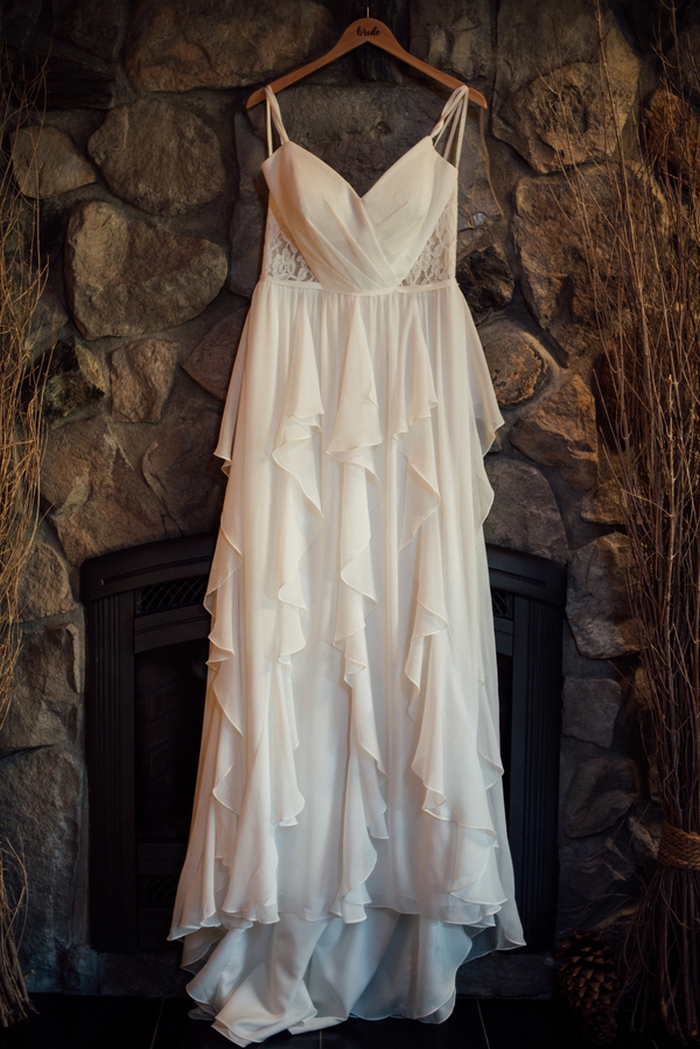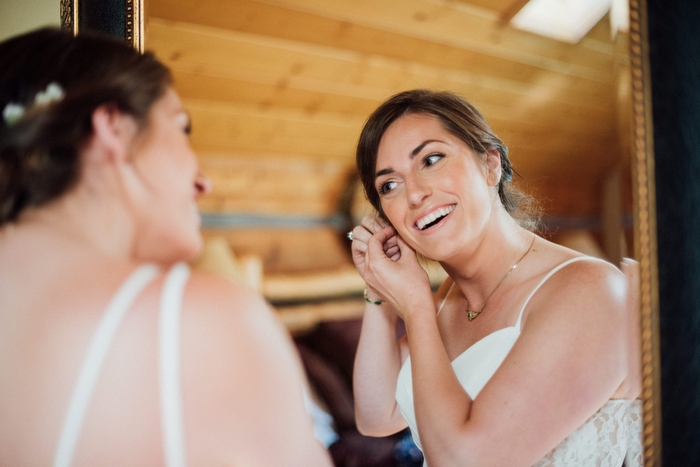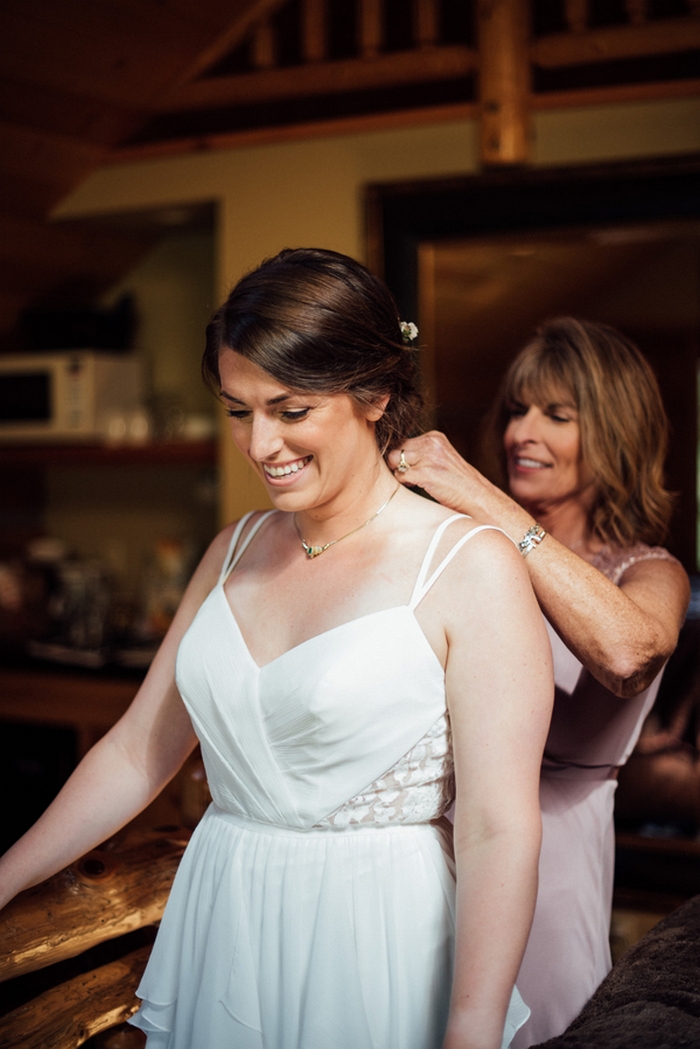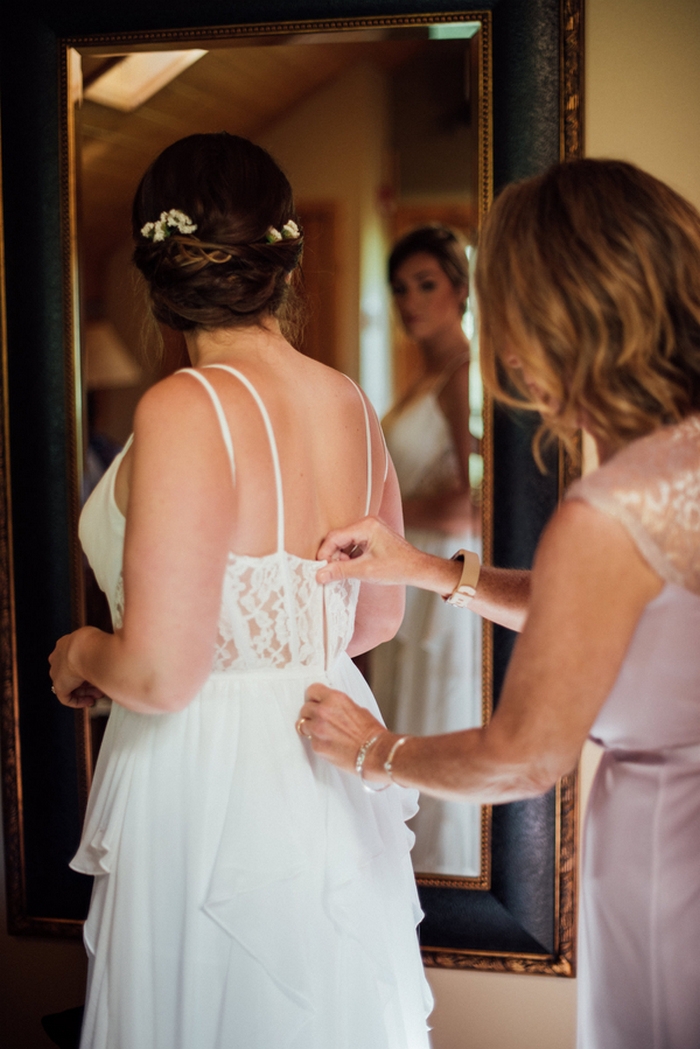 Why did you have an intimate wedding?
We had an intimate wedding because all we wanted was to marry each other. We didn't want to worry about pleasing other people or meeting anyone else's expectations. It wasn't too bad on our bank account, either!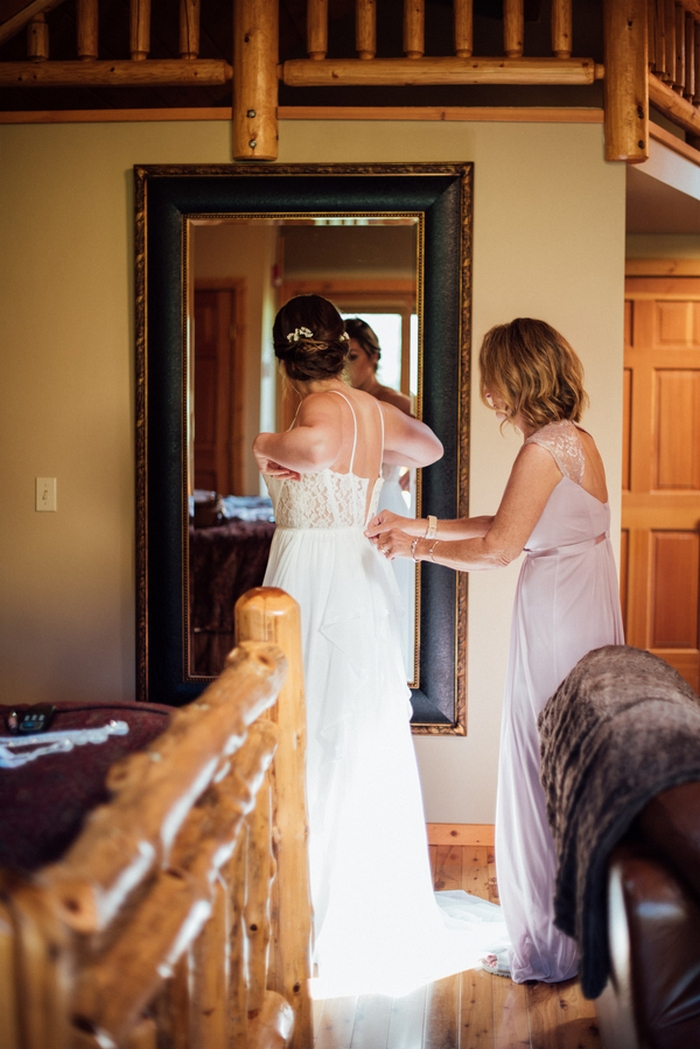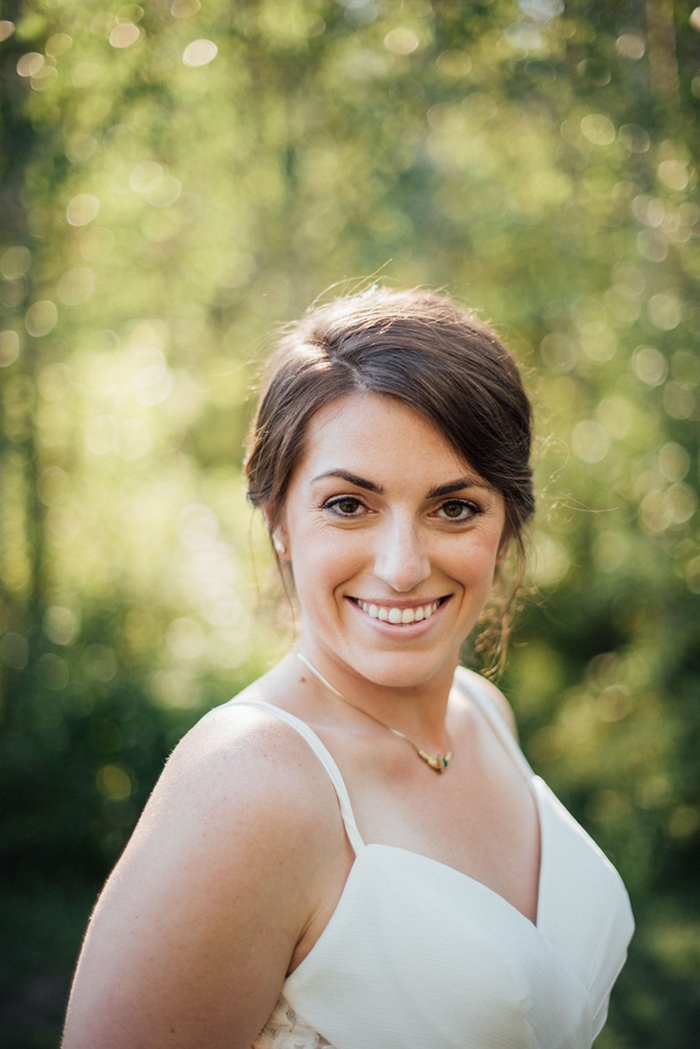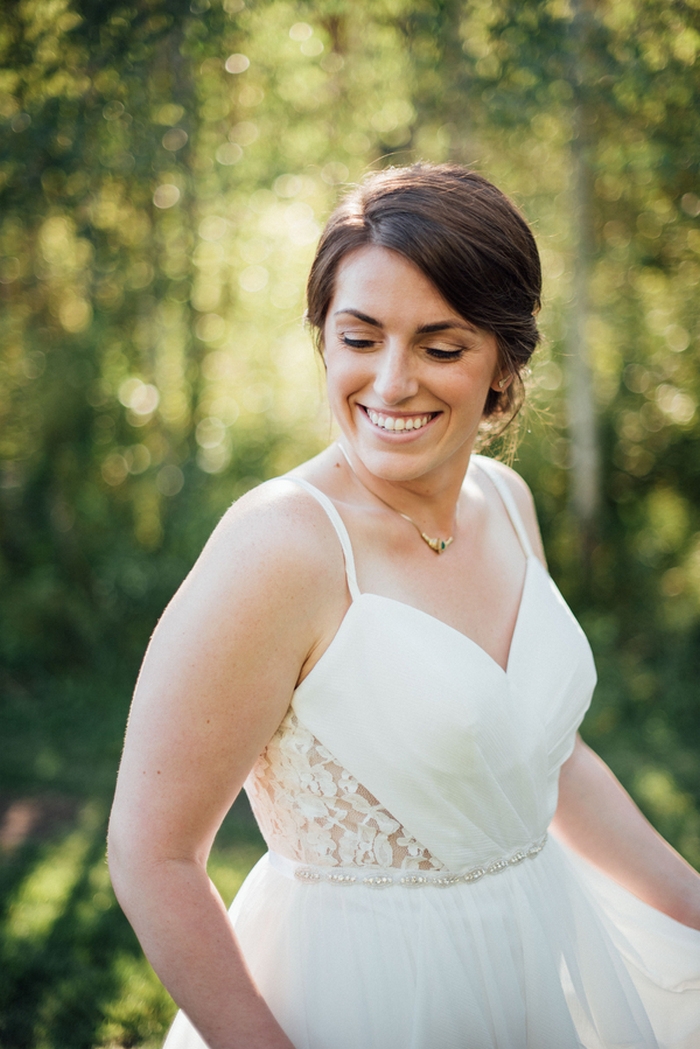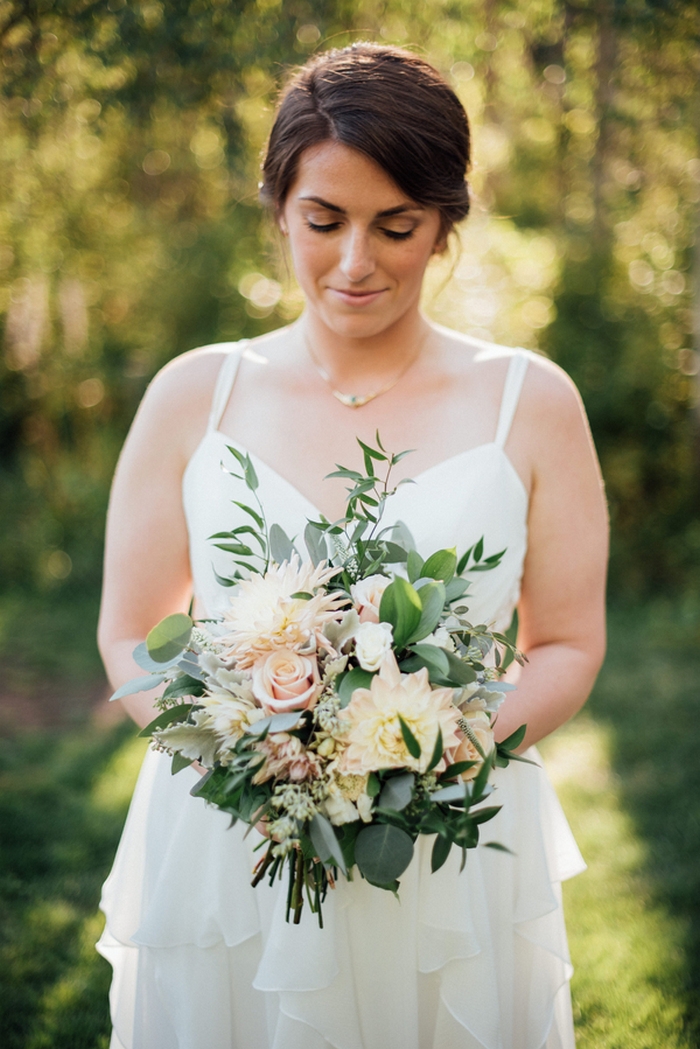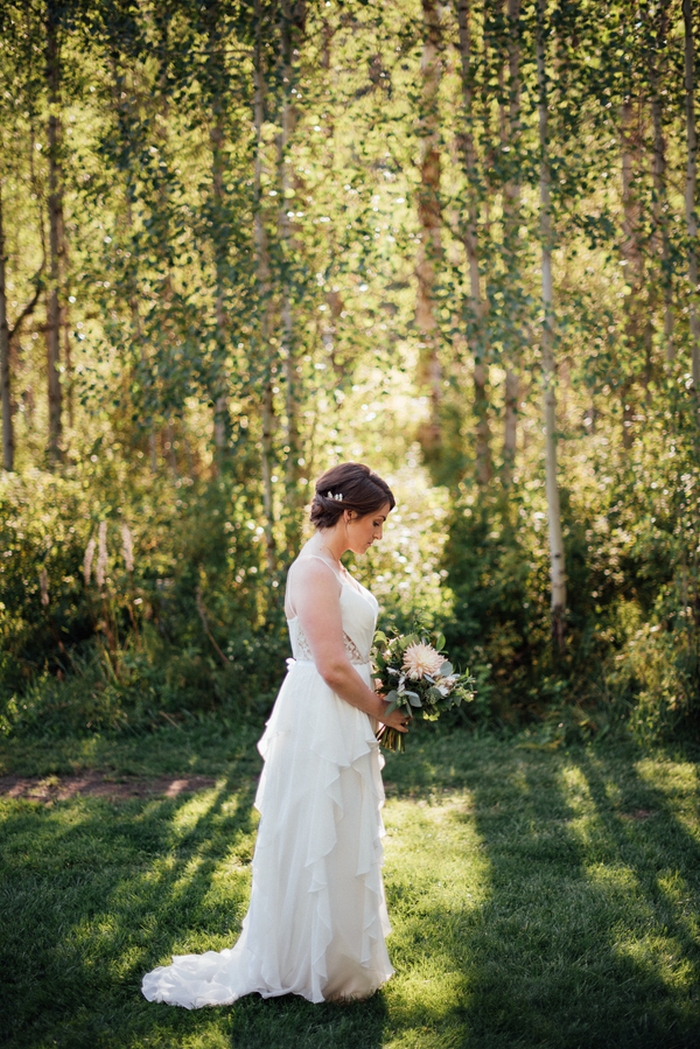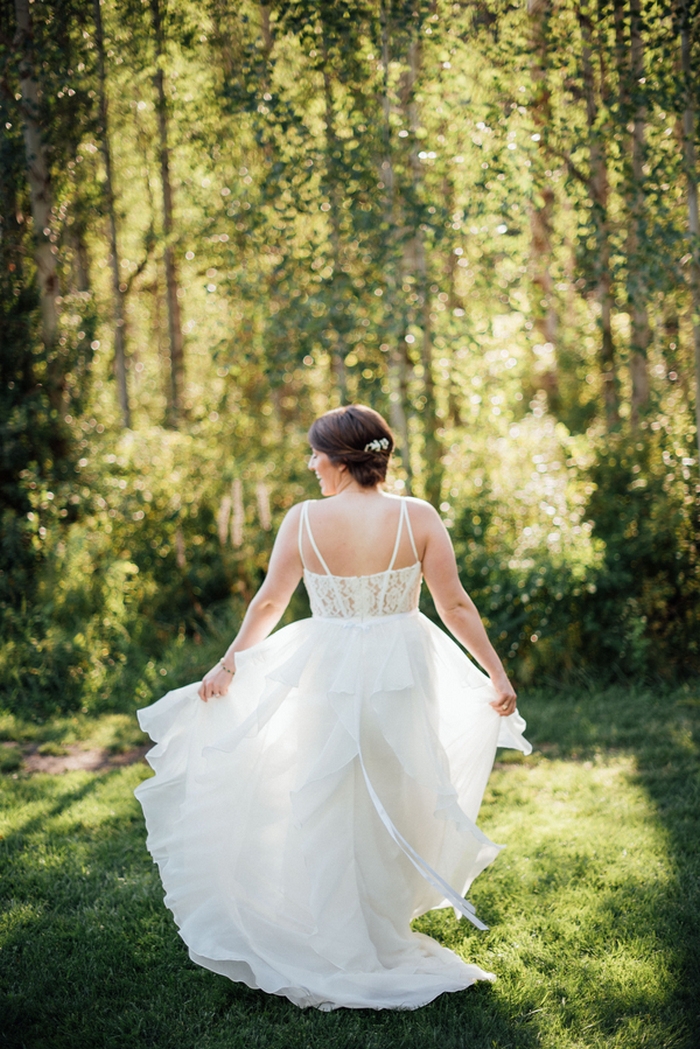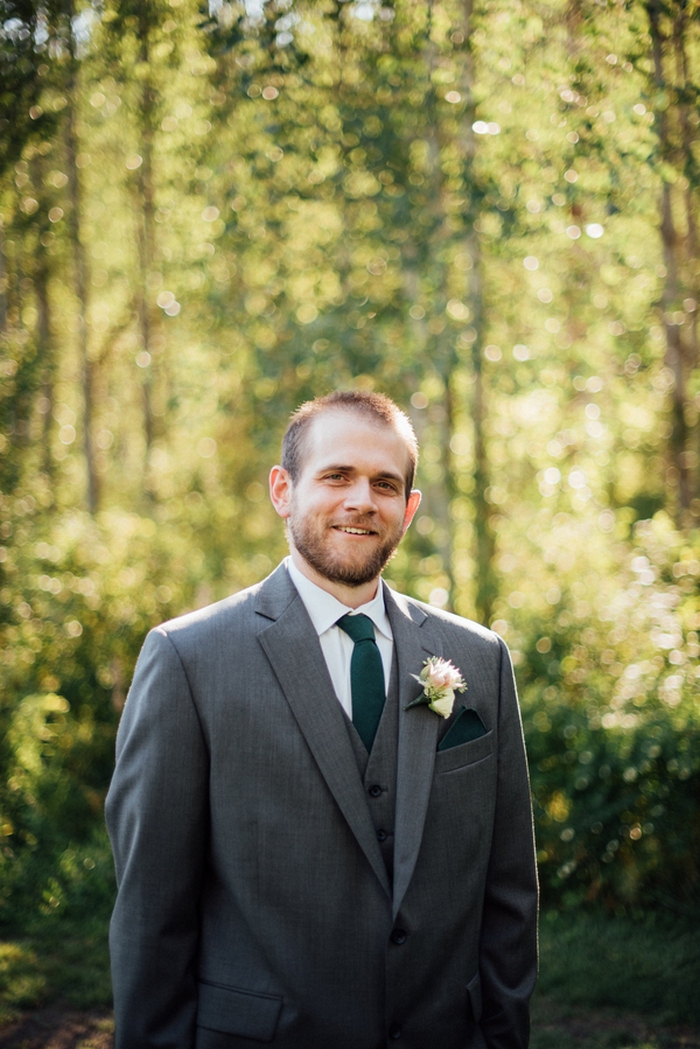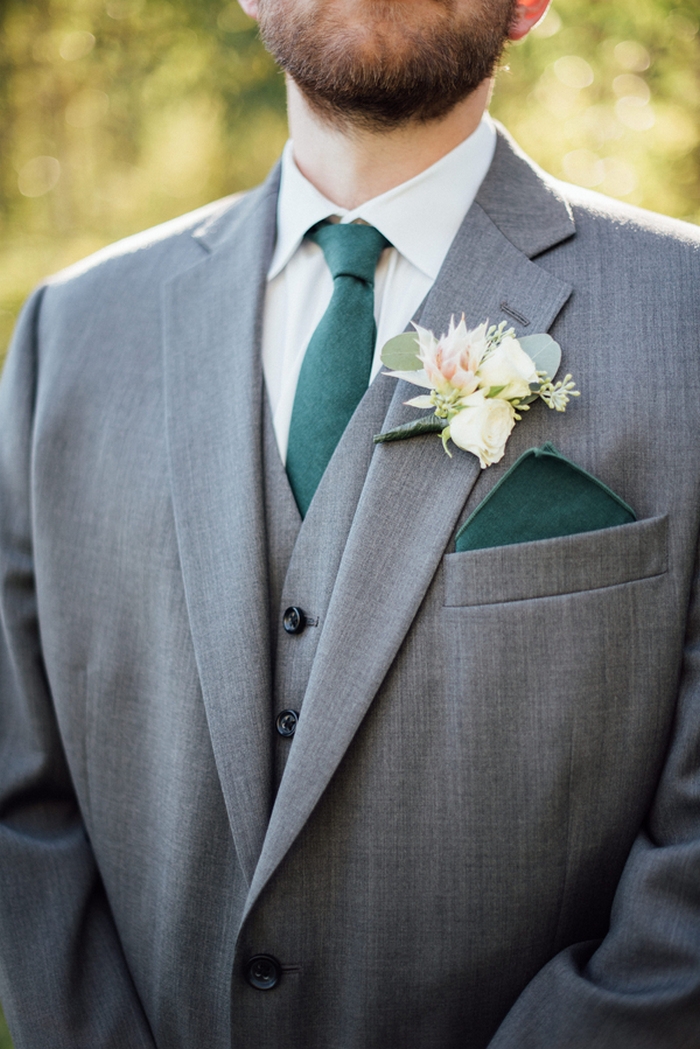 What are some the challenges that you faced planning an intimate wedding?
I think the biggest challenge was dealing with hurt feelings of friends and family members who were not invited or who had preconceived expectations of what our wedding should be.
Another challenge is not comparing your wedding plans to others' wedding plans you see online or through any other avenue. Both Michael and I were raised in the south, and large weddings are the norm where we grew up. It was hard to shake the "big wedding" influence when first laying out our plans for the day.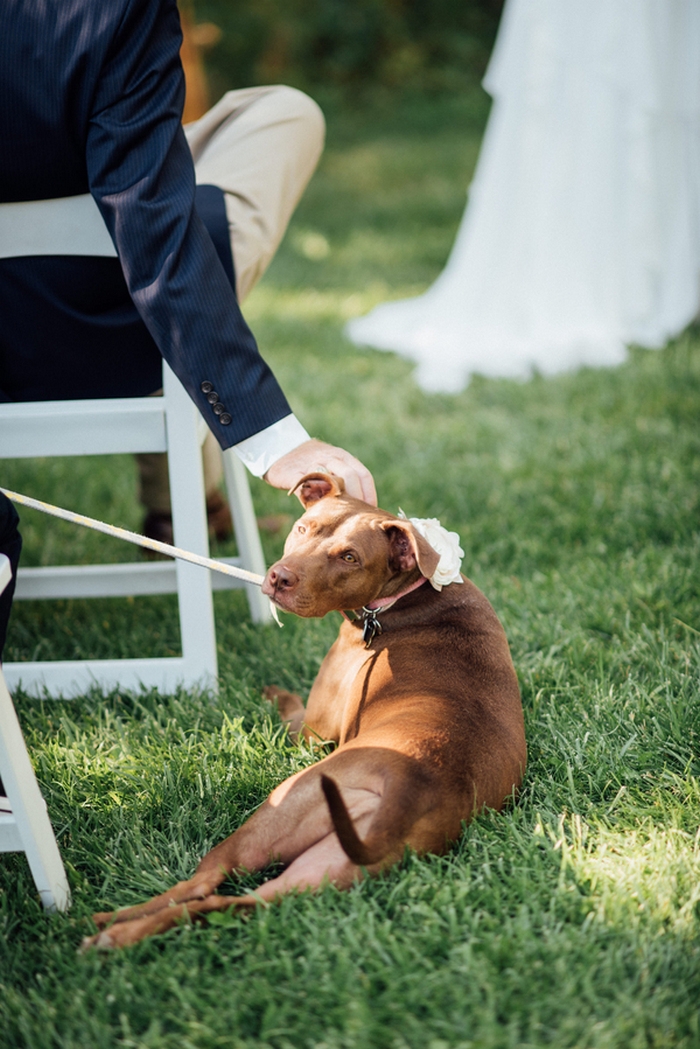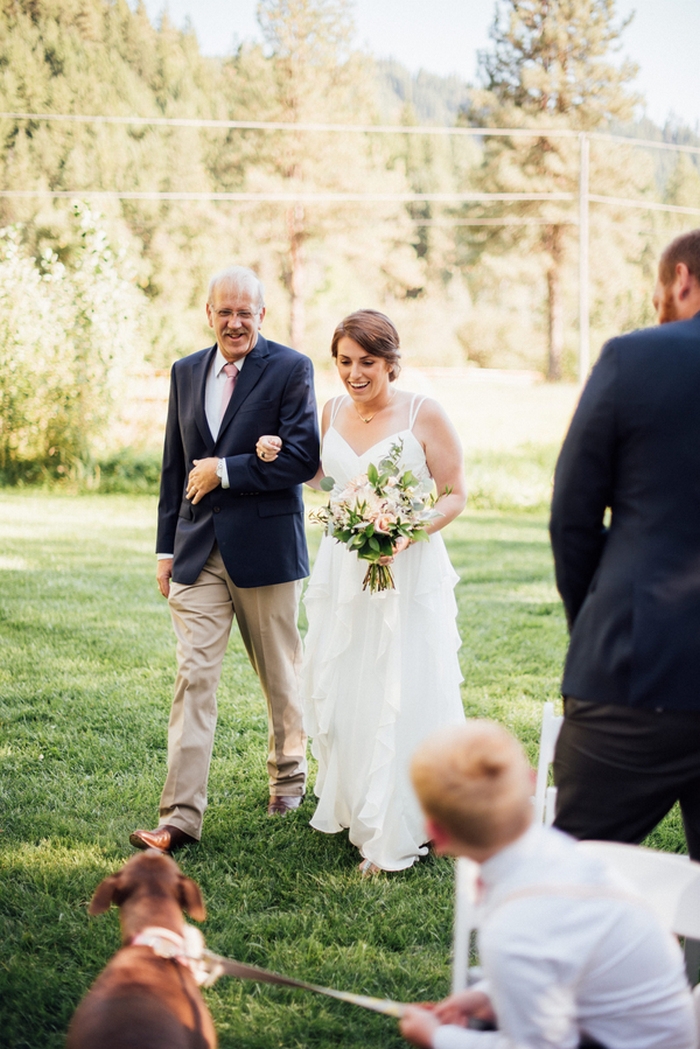 Was it difficult to pare down the guest list?
Initially, yes. It is hard to face the prospect of hurting people's feelings or experiencing a special event without some individuals , but we eventually came to terms with what we REALLY wanted and what we wanted our day to look like.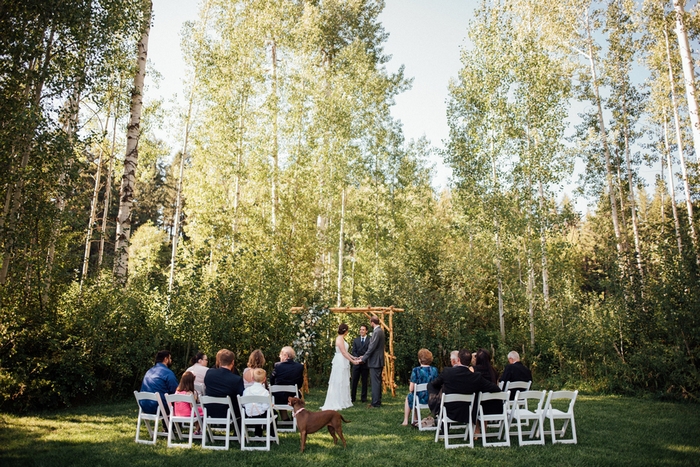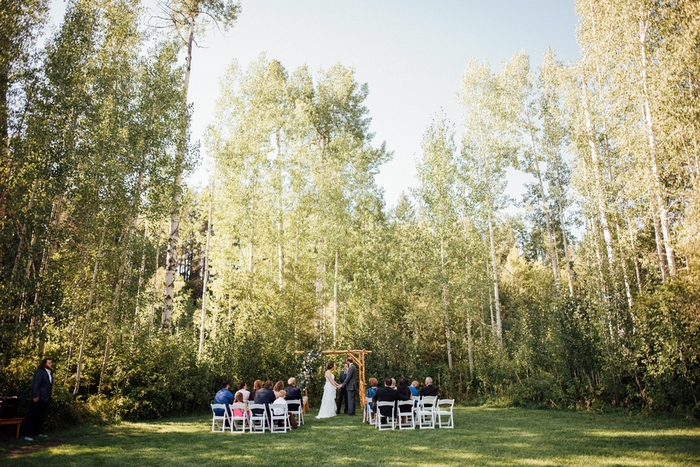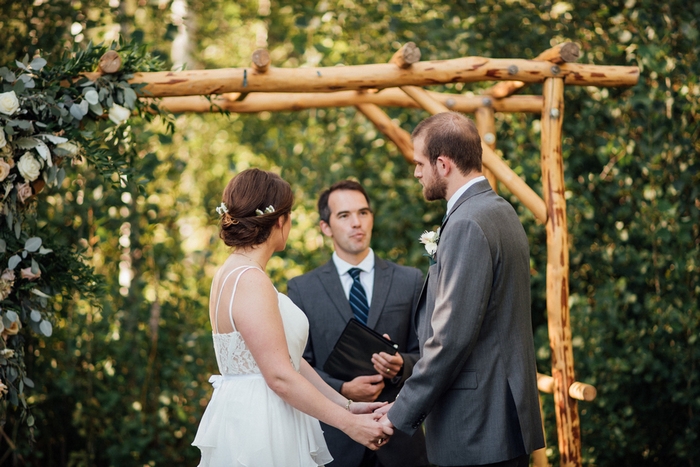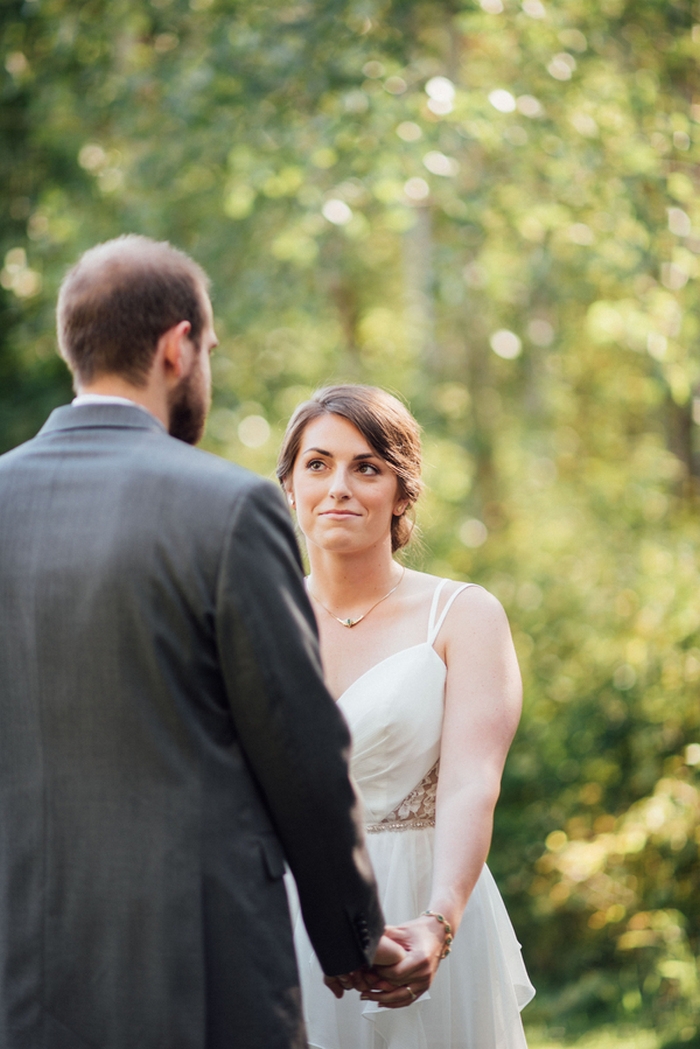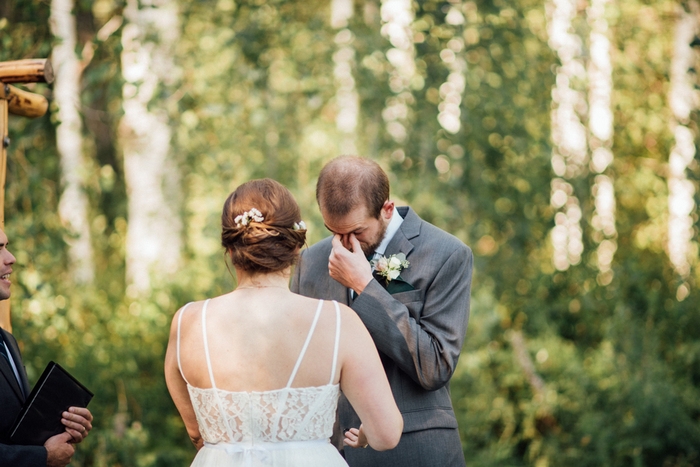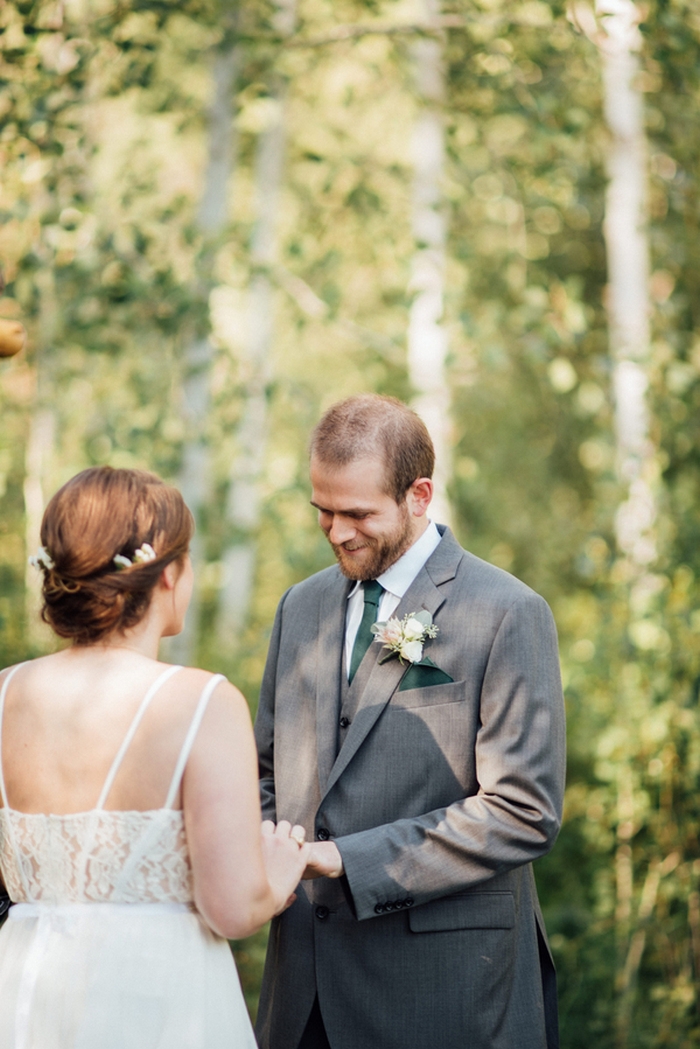 Did you have any 'issues' with the small guest list from friends and family? If so, how did you address them?
We had a few hurt feelings and raised eyebrows, but we had to have tough conversations and let people know that we love them but we have certain expectations for our day.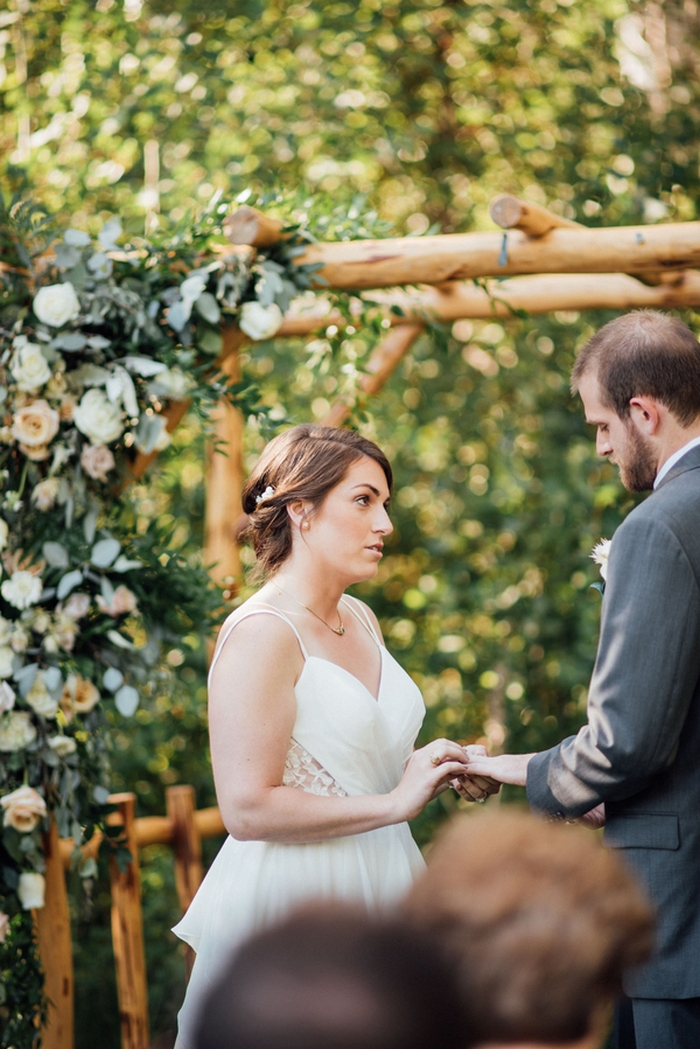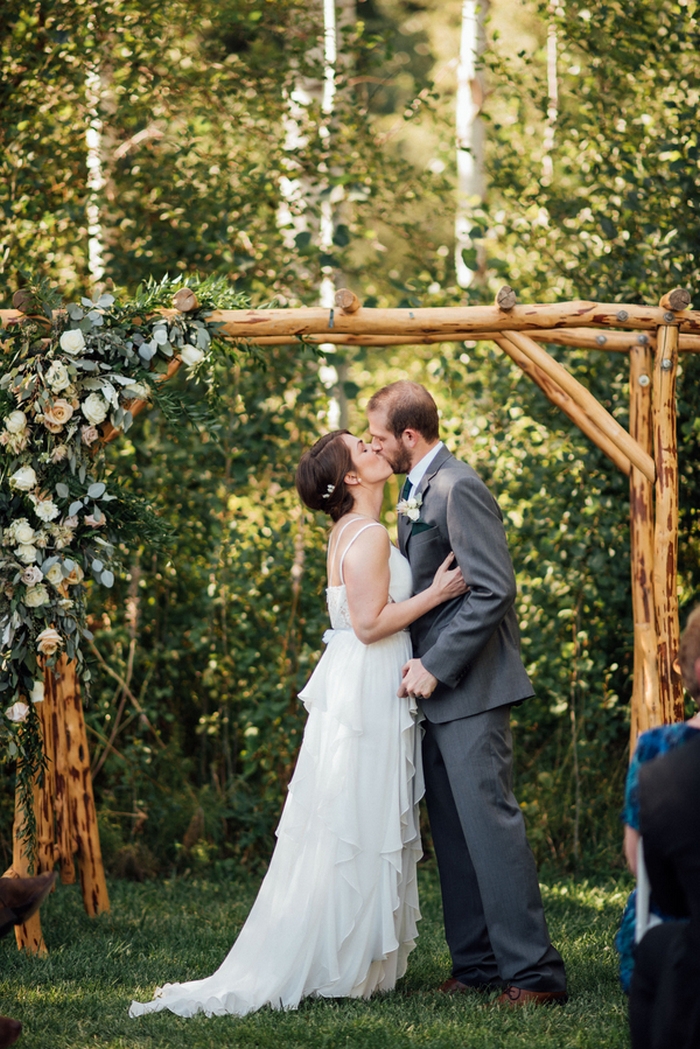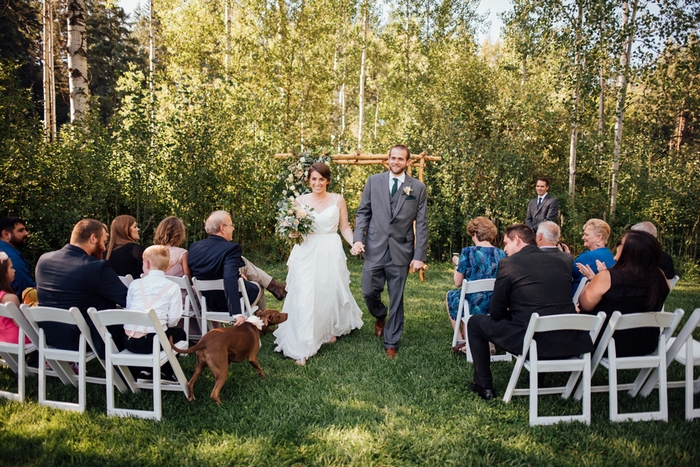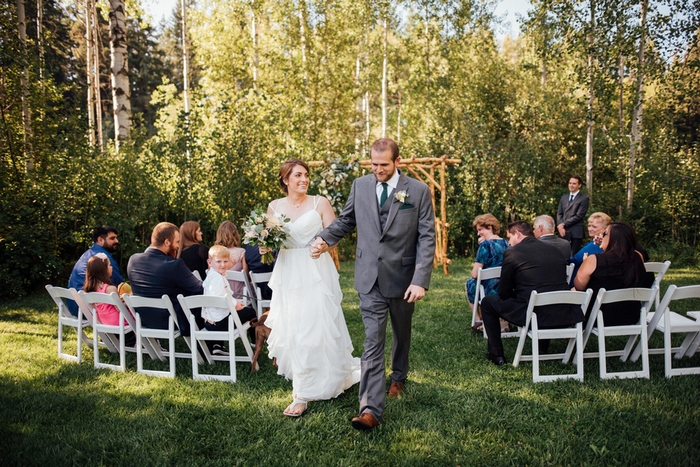 What were the highlights of the ceremony?
Our dog, Luna, walked my nephew down the aisle. Rather, dragged him down the aisle. By the time Luna saw Michael at the alter, she got so excited that she dragged my nephew to the ground. He was such a champ about it and quickly laughed it off.
We also loved our vows. We didn't write them ourselves, but we got to personalize them to fit our relationship and lifestyle.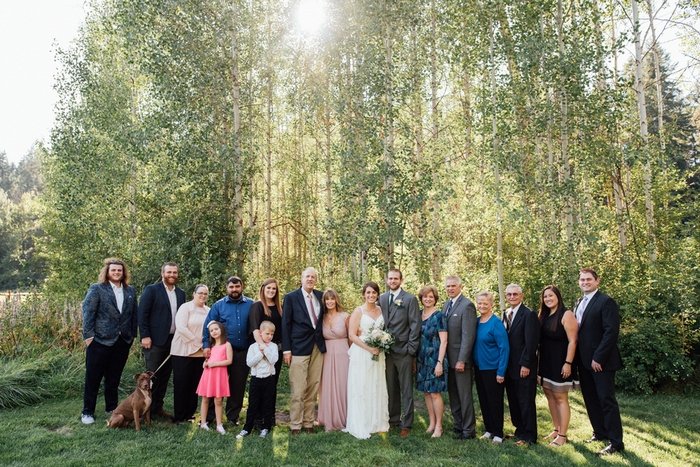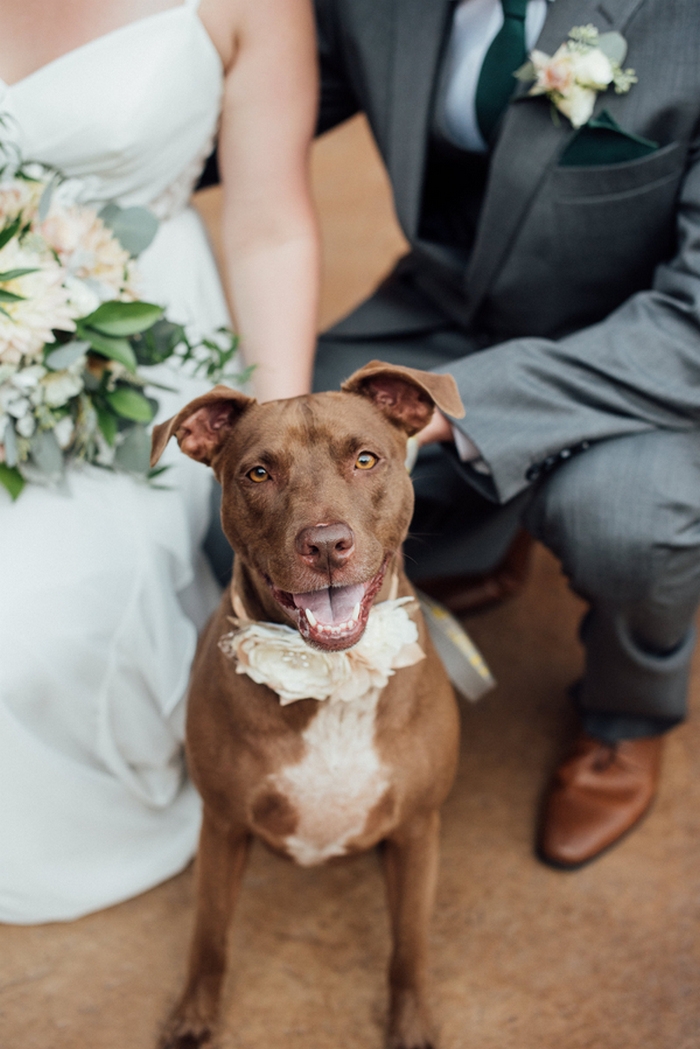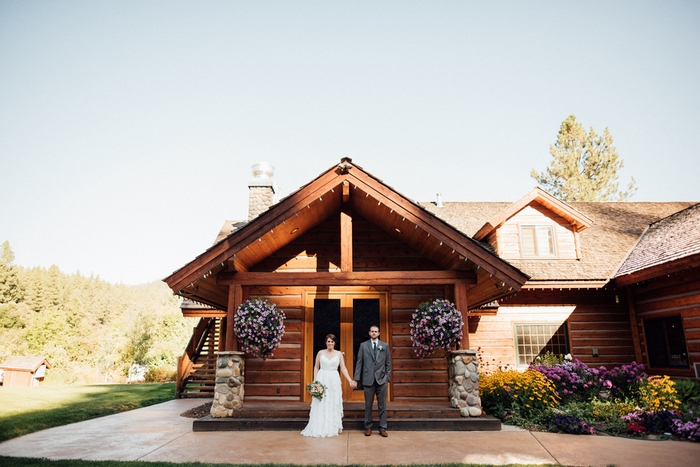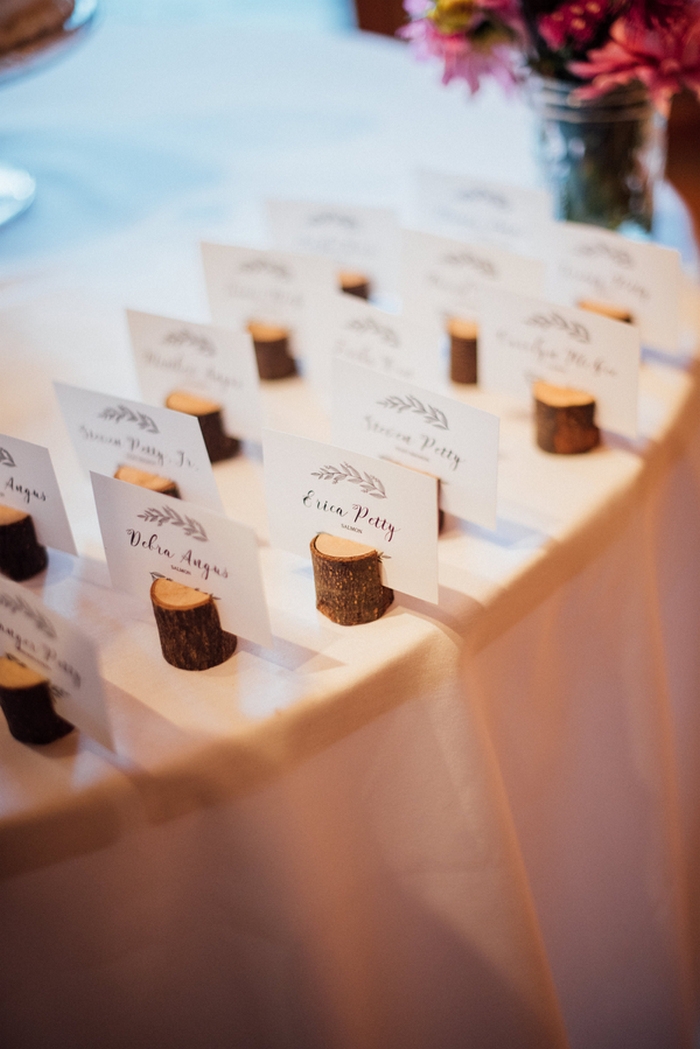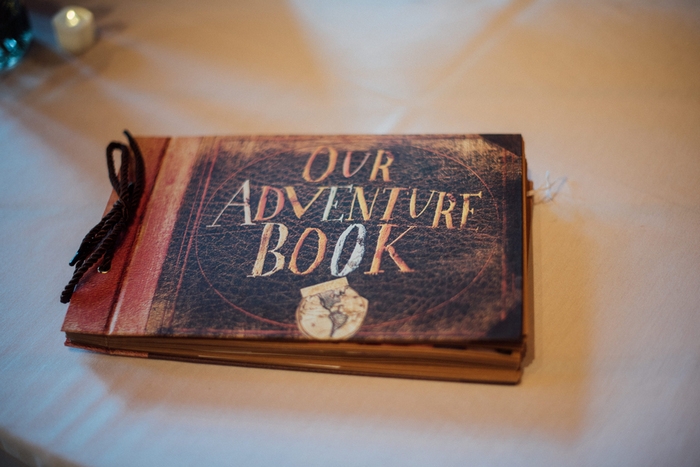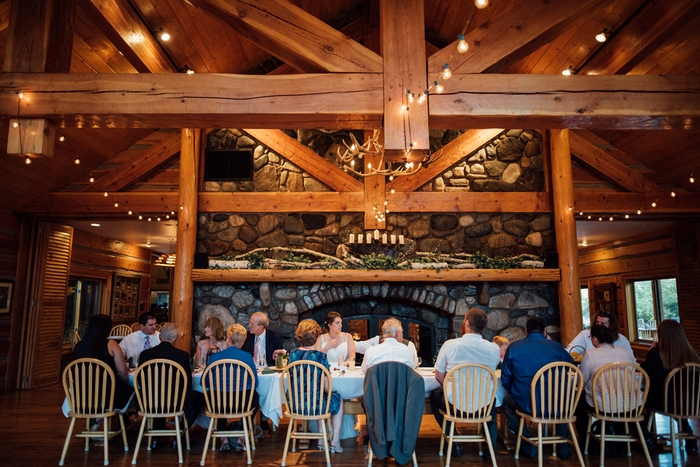 What were the highlights of the reception?
We loved being able to sit at one table with our families and enjoy a meal together, sharing stories and making memories.
I also loved being able to enjoy making the centerpieces and personalized decorations for the reception, it made it so special for everyone that came.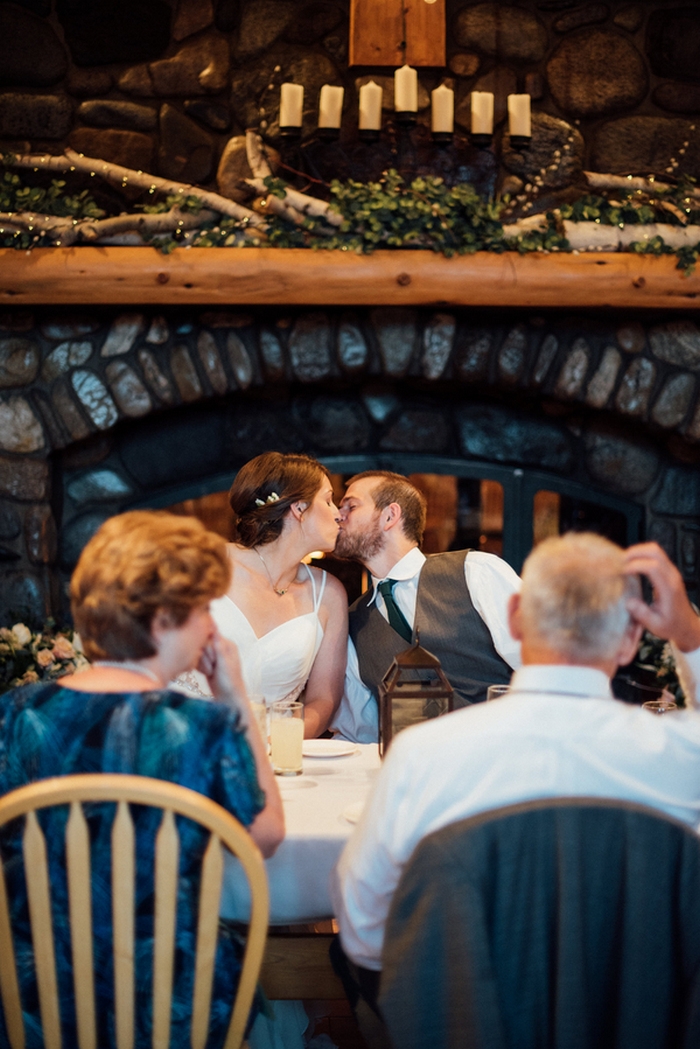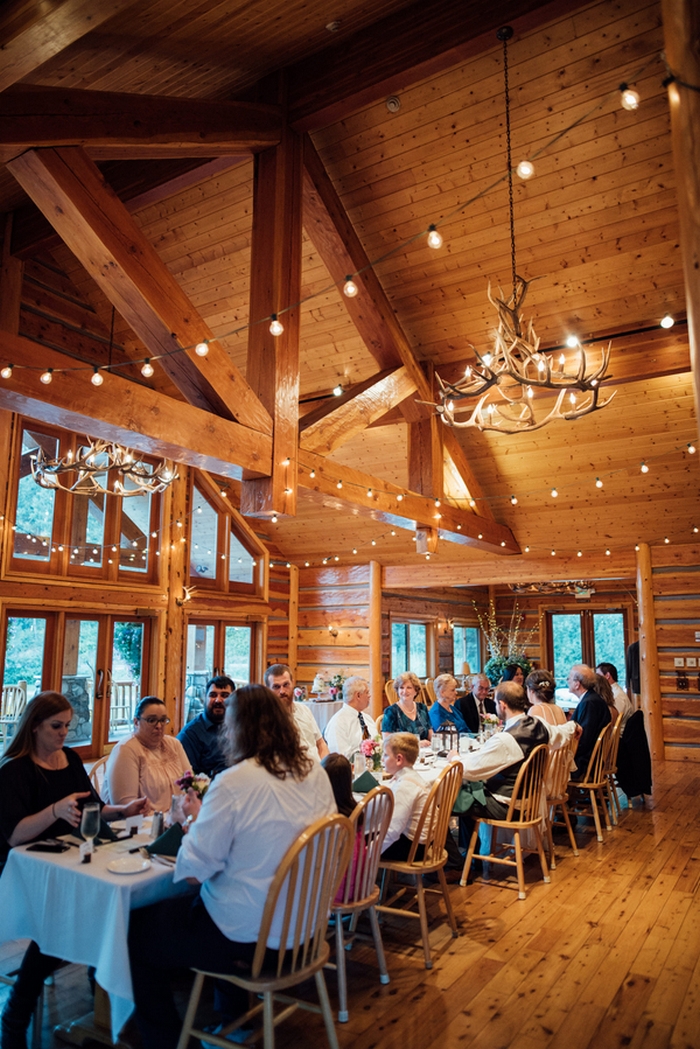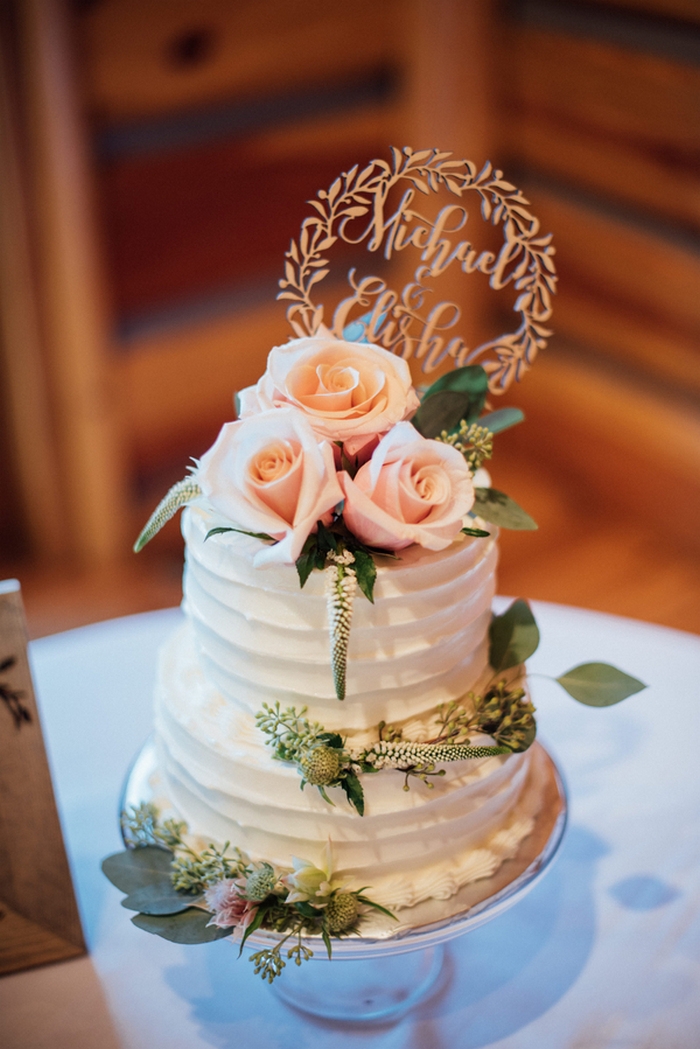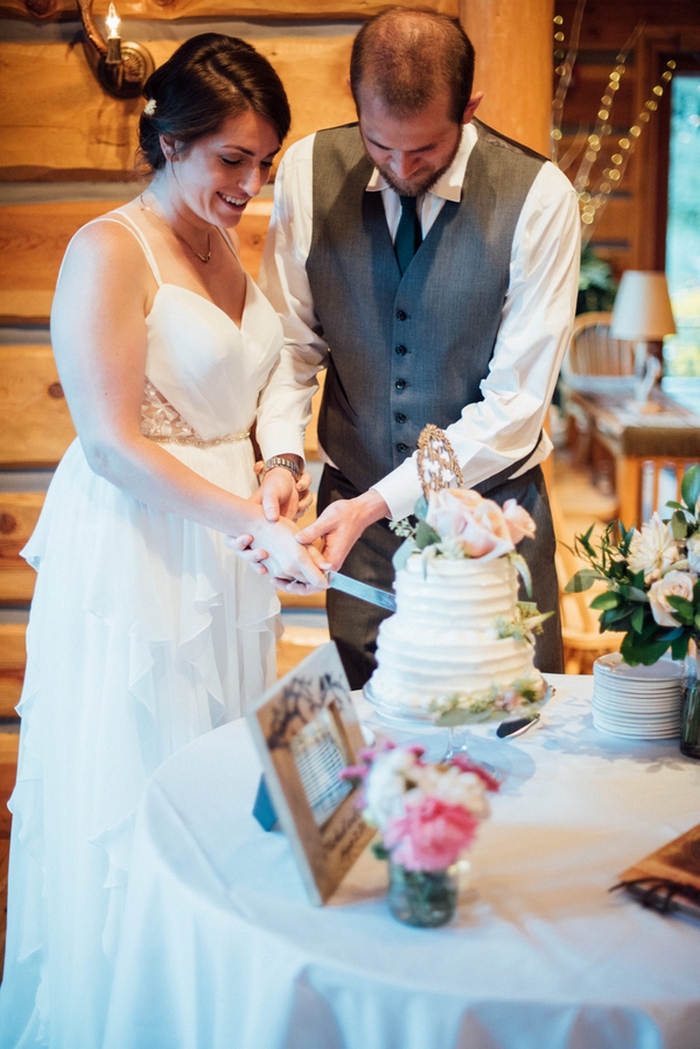 What was the best thing about having an intimate wedding?
The best thing was getting to experience our dreams made into reality, and of course, finally marrying each other! We really didn't experience much stress while planning our wedding, so we truly got to enjoy every step of the process.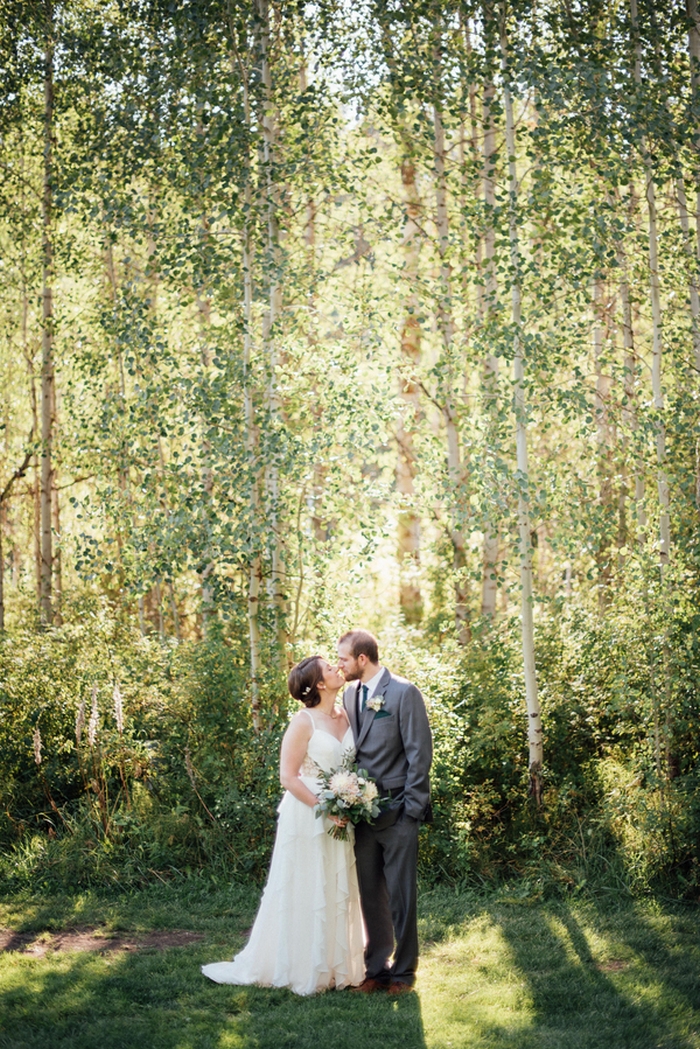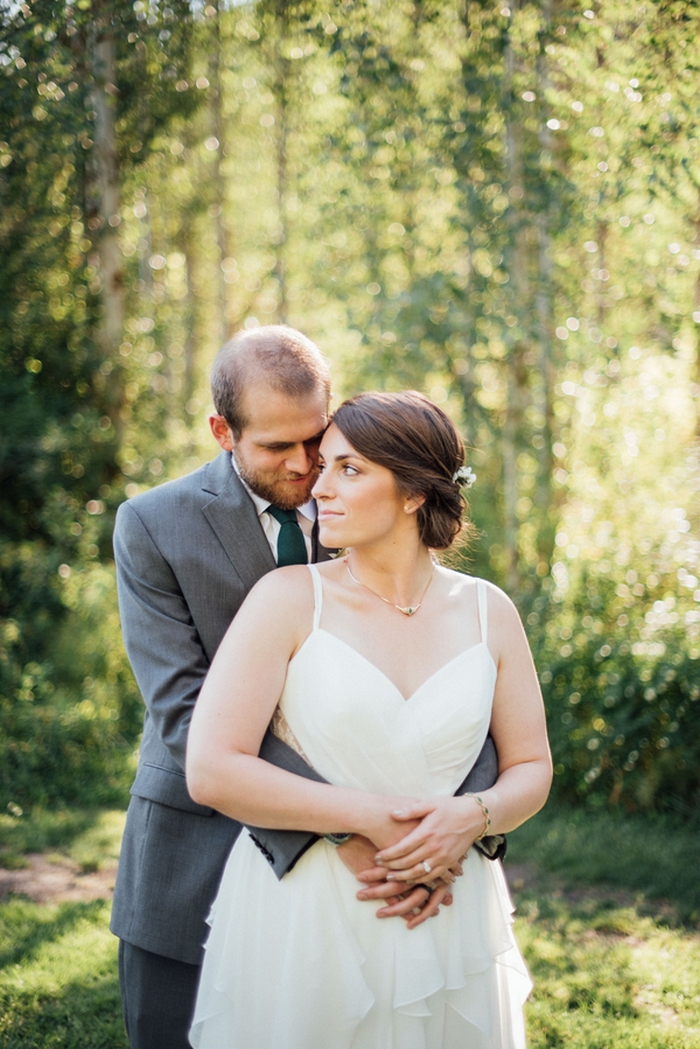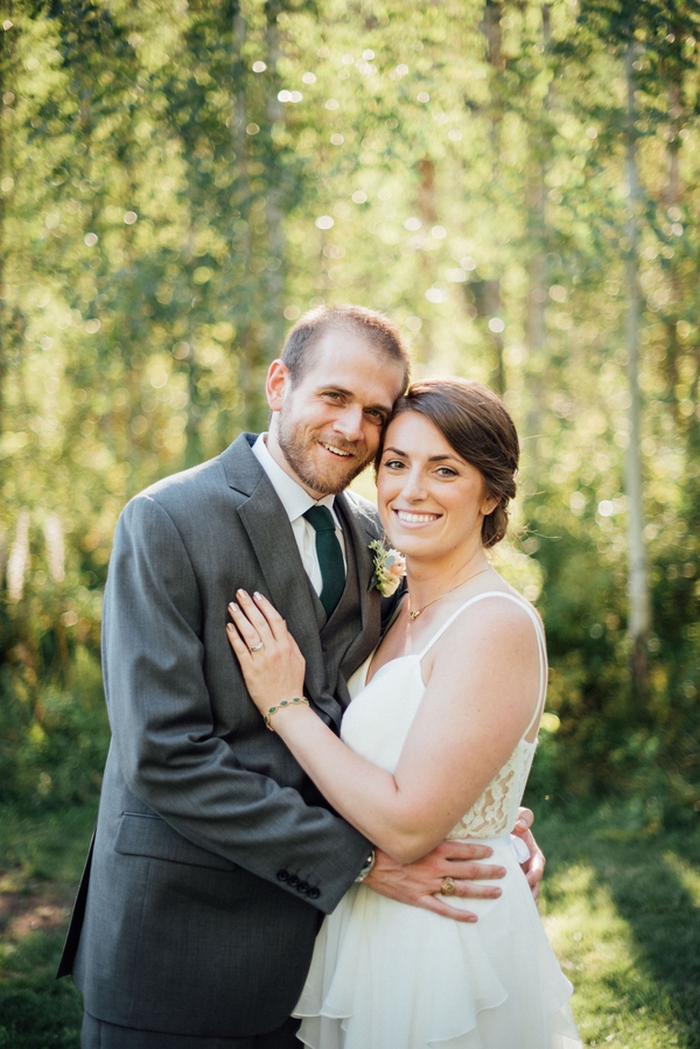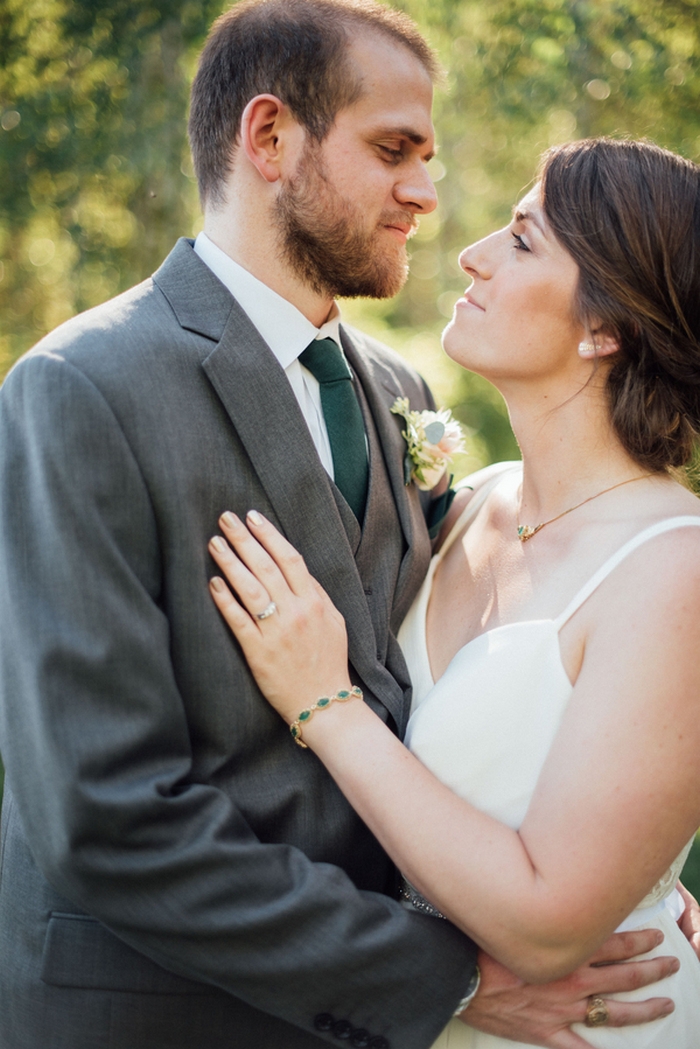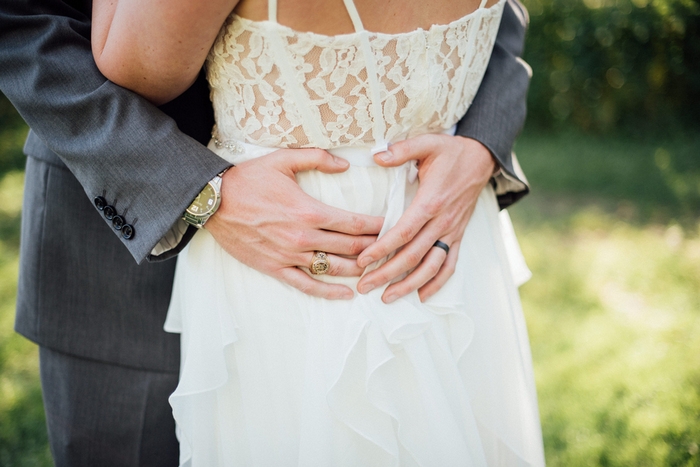 What advice do you have for couples who are considering an intimate wedding?
Have a solid idea of what you want your day to look like before you involve any outside sources. So many well-intentioned people inadvertently attempt to influence your choices, but you need to be able to say no when necessary. Your wedding is exactly that: YOUR wedding. To celebrate you and your partner, and the love you have for each other.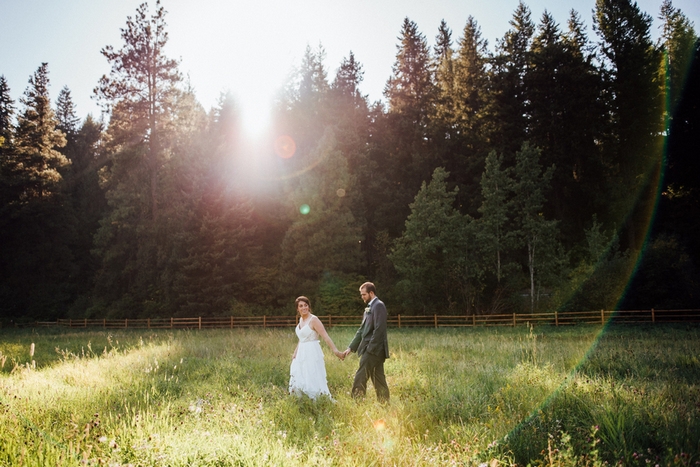 Vendors:
Venue/food/floral: Mountain Springs Lodge
Photography: Rebecca Anne Photography