Today, we have the sweet and simple Nashville elopement of Elizabeth and Jason.
With only the groom's children, and both set of parents in attendance, the couple had a heartfelt at ceremony at Nashville's Riverwood Mansion. According to the bride, the elopement was planned during Jason's deployment. The couple initially had their heart set on a larger outdoor barn wedding in the summer, but being apart made Elizabeth realize that she didn't want to wait more than a year to get married.
"While he was deployed I planned, with his okay, a much smaller wedding. He returned around Thanksgiving and we were married a week later."
A big thanks to Jenna Henderson for sharing these beautiful images with us!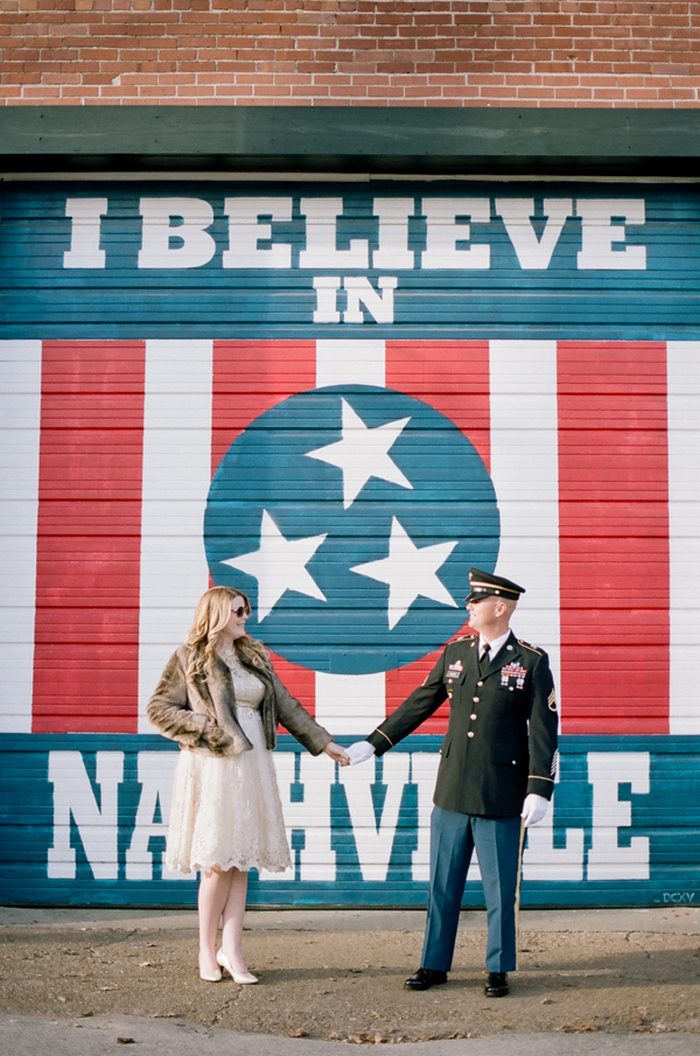 Elizabeth, 32  & Jason, 41 
Location: White Bluff, TN
Wedding Date: December 7, 2014
Number of Guests: 6 (three of Jason's kids, his mom and then my parents)
Wedding Cost: $4,000
Wedding Ceremony Location: Riverwood Mansion in Nashville
Wedding Reception Location: Maggiano's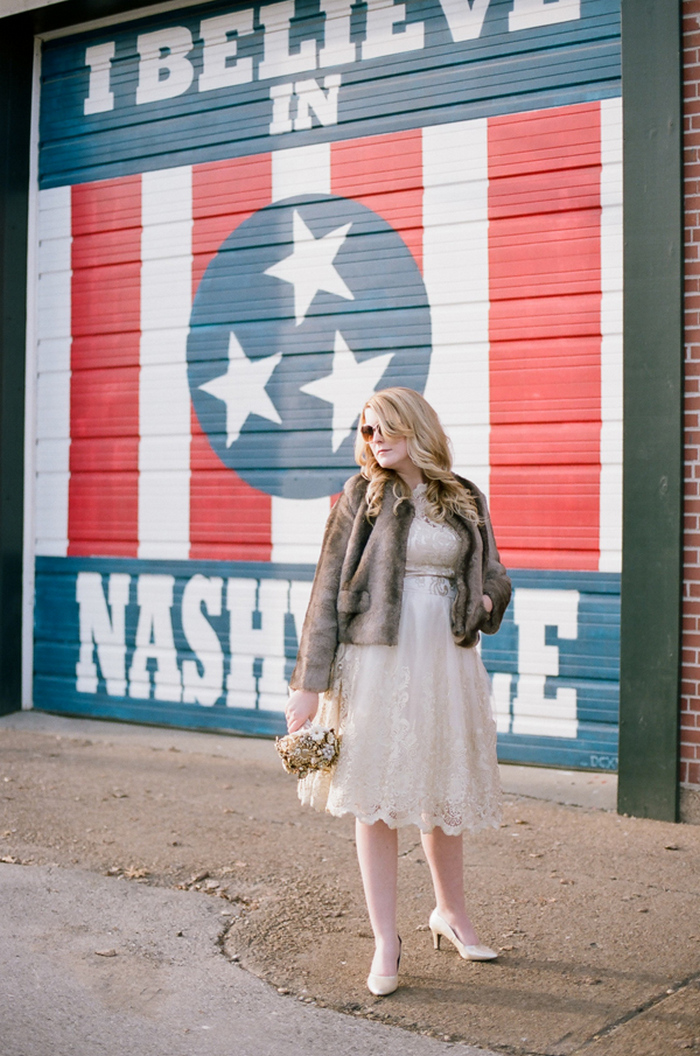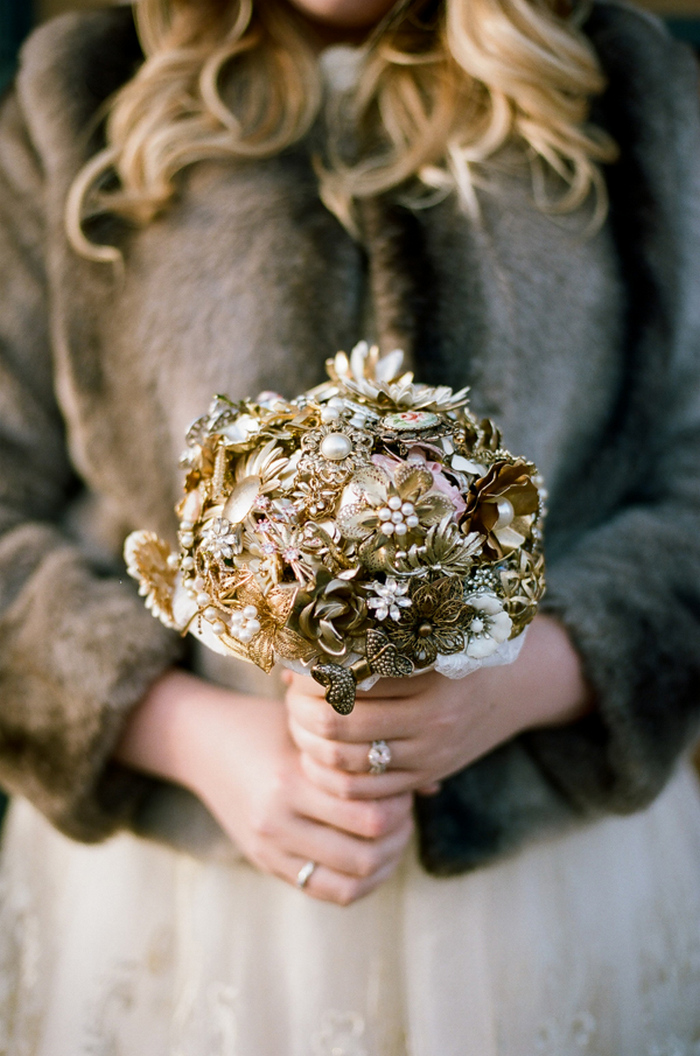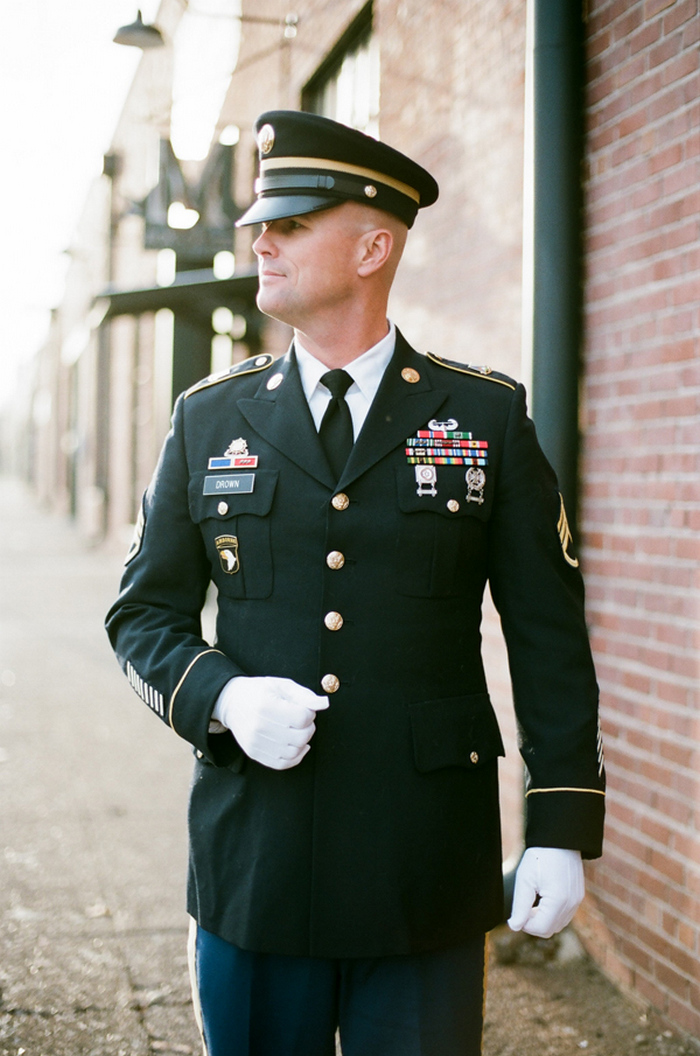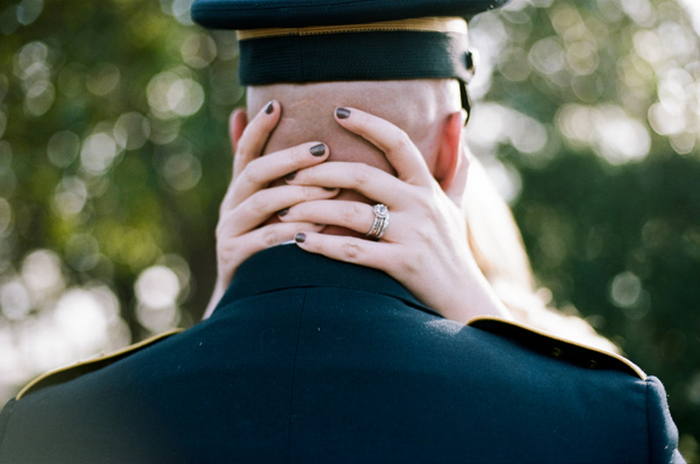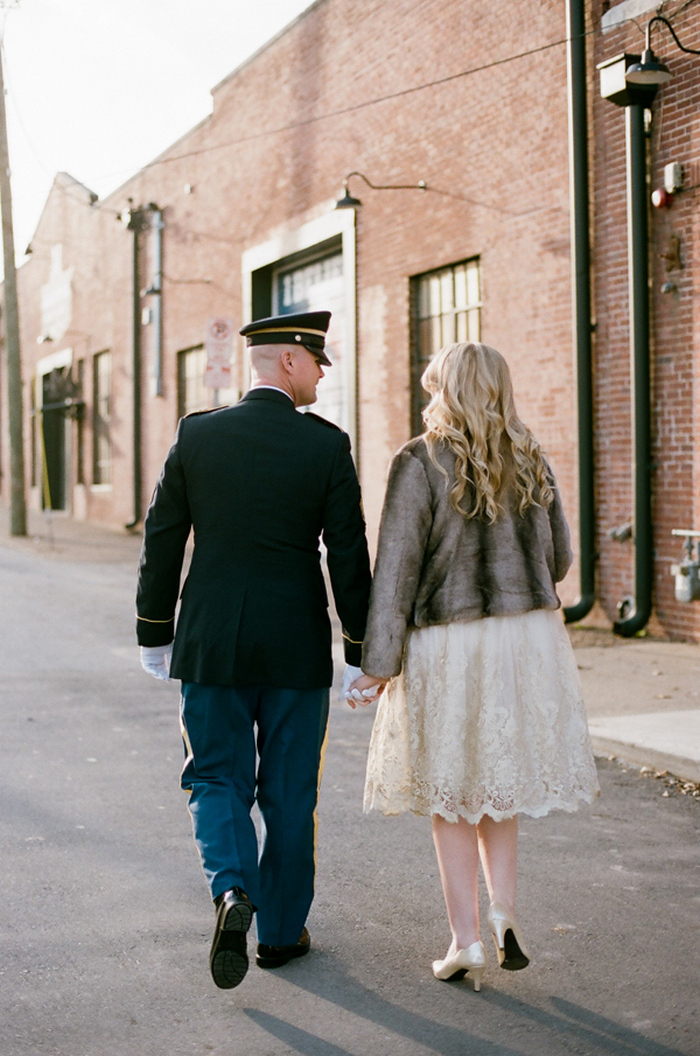 Why did you have an intimate wedding?
I always knew that if I was ever getting married again, that I didn't want the big party and tons of people. My first wedding was a bit extreme and I think I got more caught up in the details than what was actually happening. After Jason and I were initially engaged, I played around with the idea of a slightly larger wedding. When he was deployed in March 2014, we had decided on an outdoor barn wedding to take place in June of 2015. Being apart from him made me realize that I didn't want to wait to be his wife. So while he was deployed I planned, with his okay, a much smaller wedding. He returned around Thanksgiving and we were married a week later.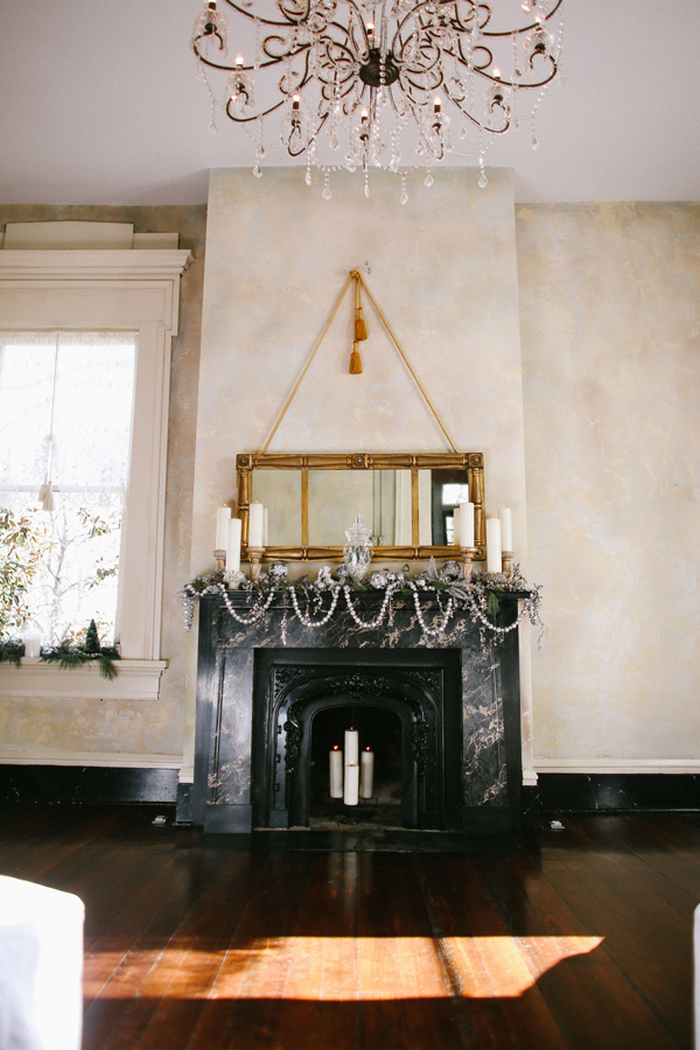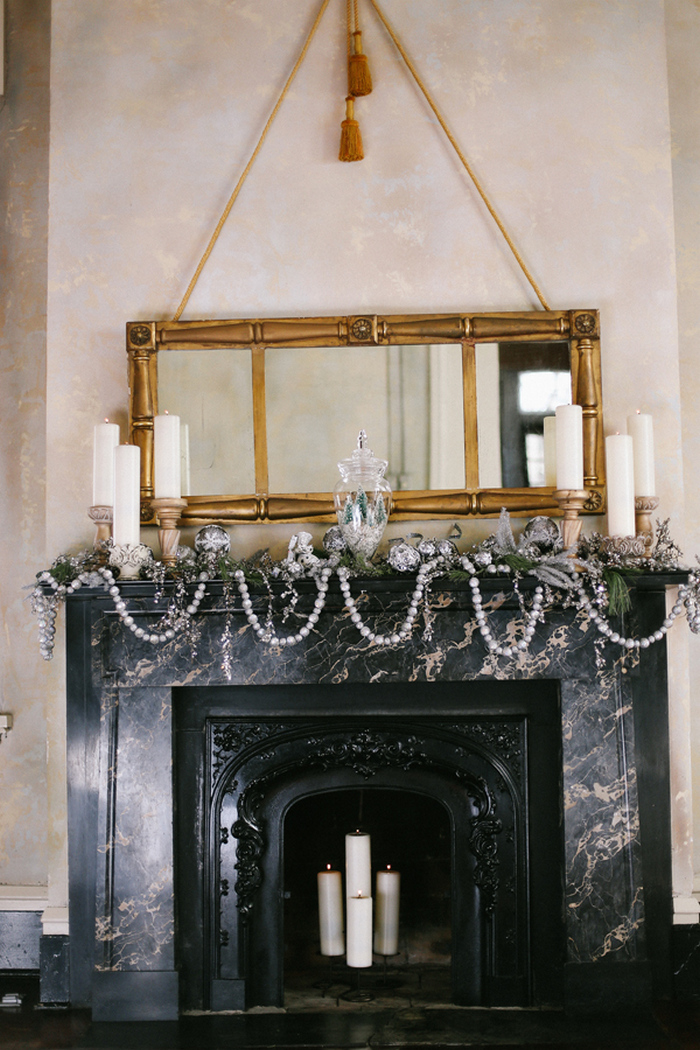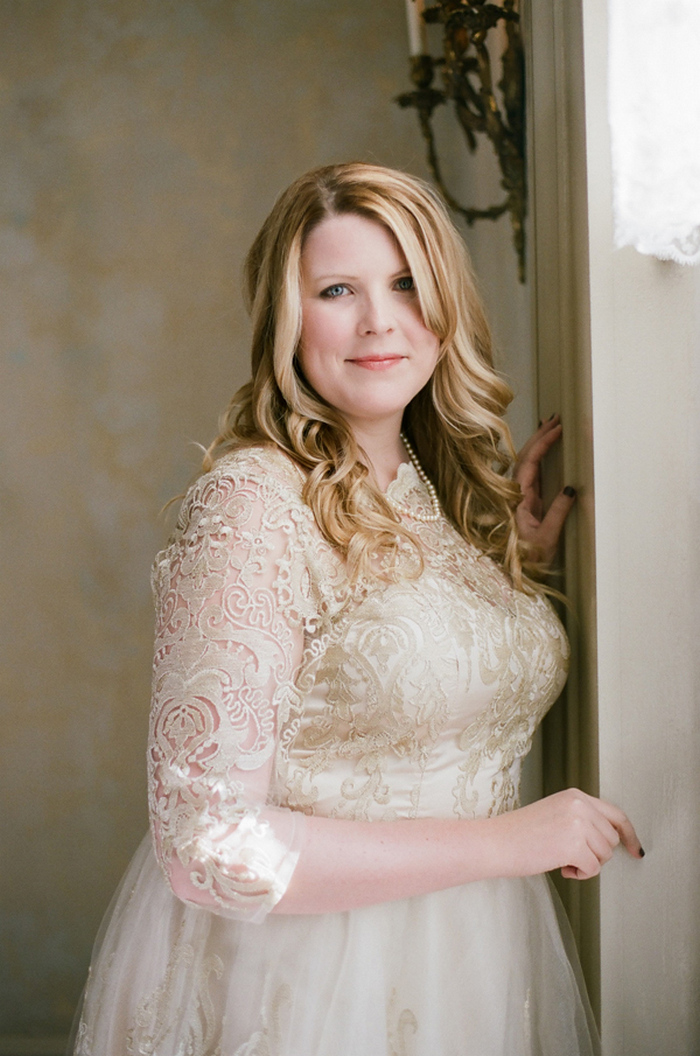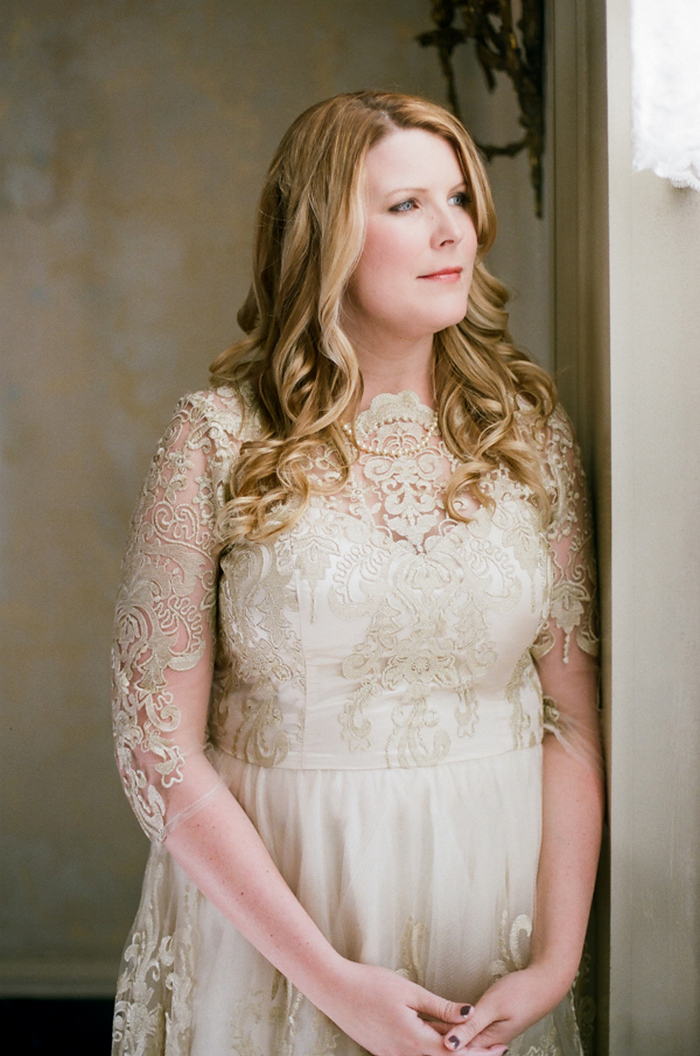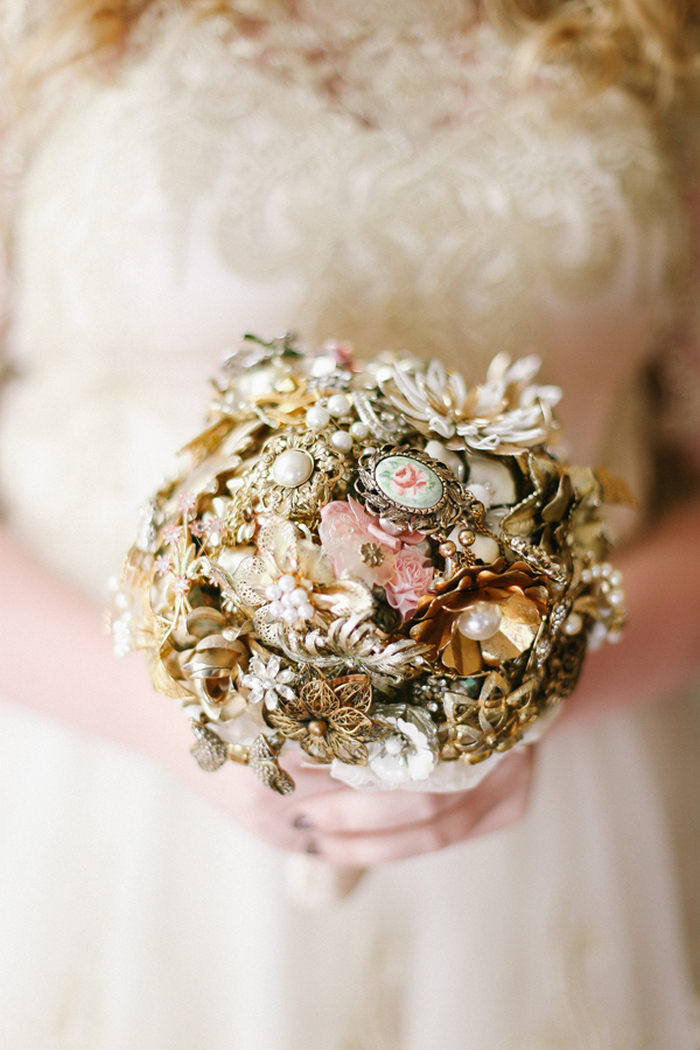 What are some the challenges that you faced planning an intimate wedding? 
The biggest challenge was finding somewhere to have our ceremony. Most of the places I looked into wanted to charge me over $5,000 even for an elopement where all we'd do is be on the grounds for maybe an hour. Our wedding was on a Sunday as well, so I was having trouble understanding the high prices. I talked with about ten locations in the Nashville area before I found Riverwood. They worked with me to fit my budget and our simple needs.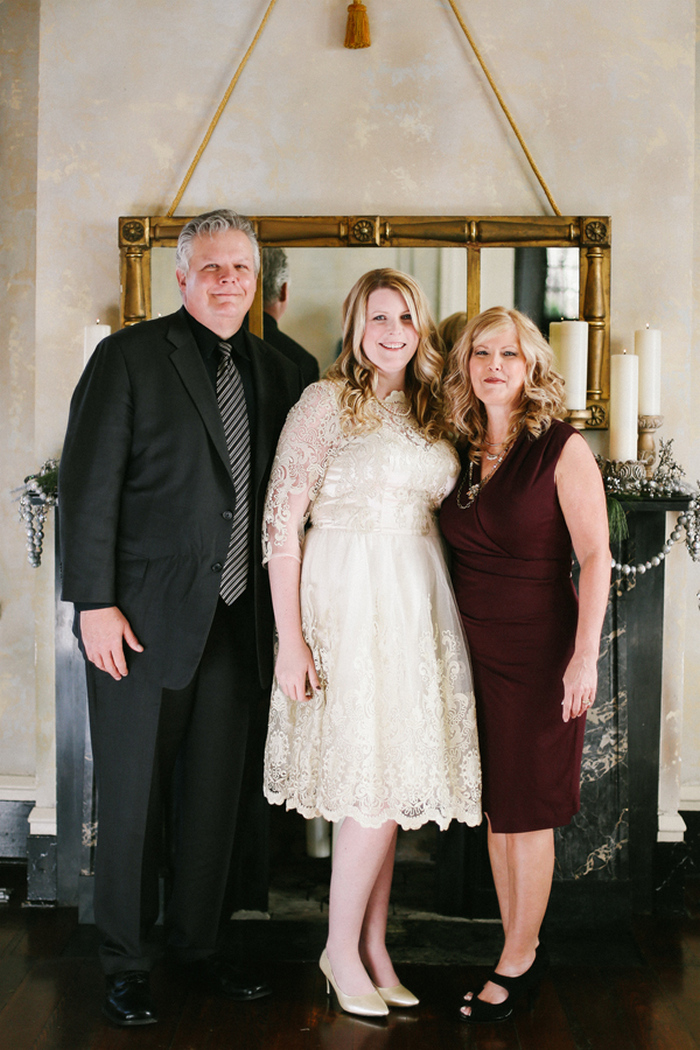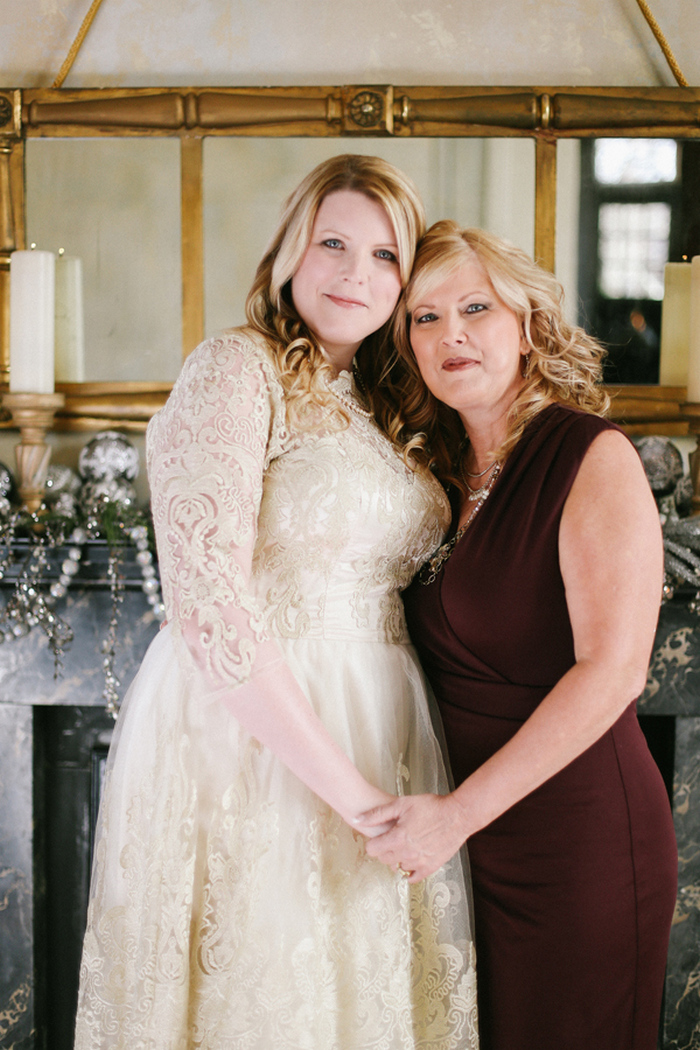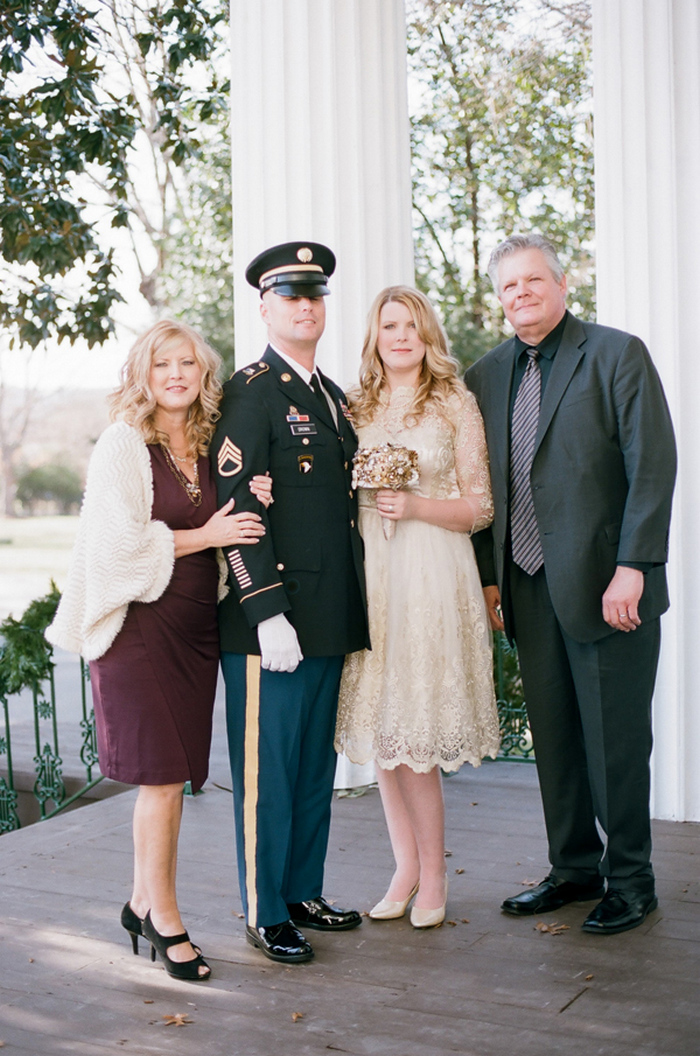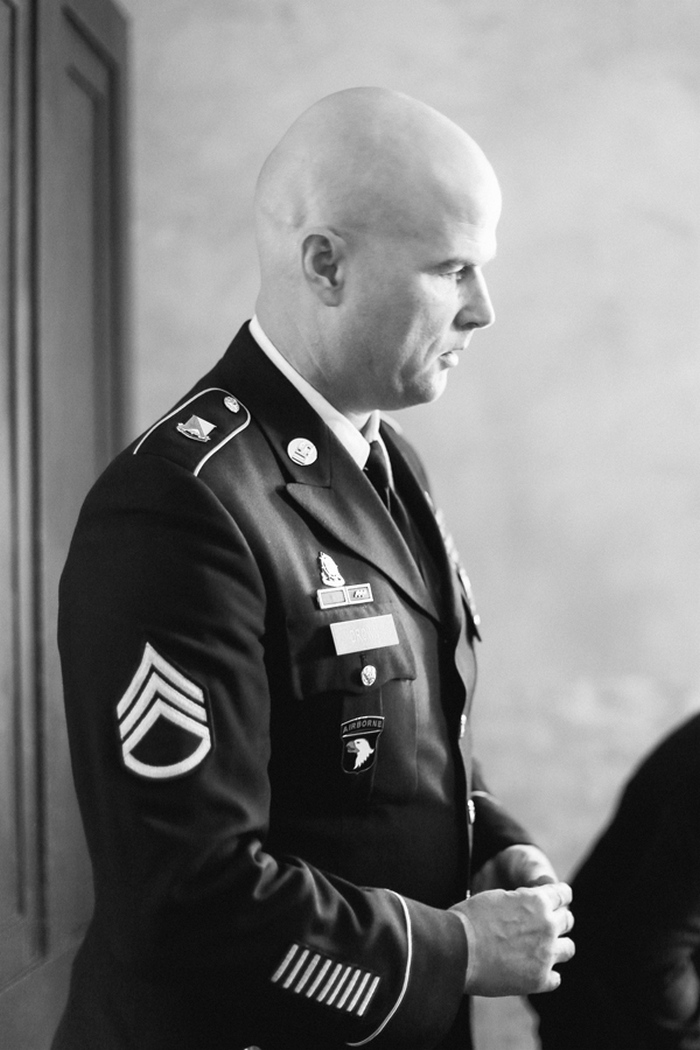 Was it difficult to pare down the guest list?
Yes and no. I knew I wanted a very small guest list. With the size of our families, just inviting them would have put our guest list at around 100 people, so we had to make the decision to only invite our parents and his children. We eventually had a reception in my hometown so that we could also celebrate with family.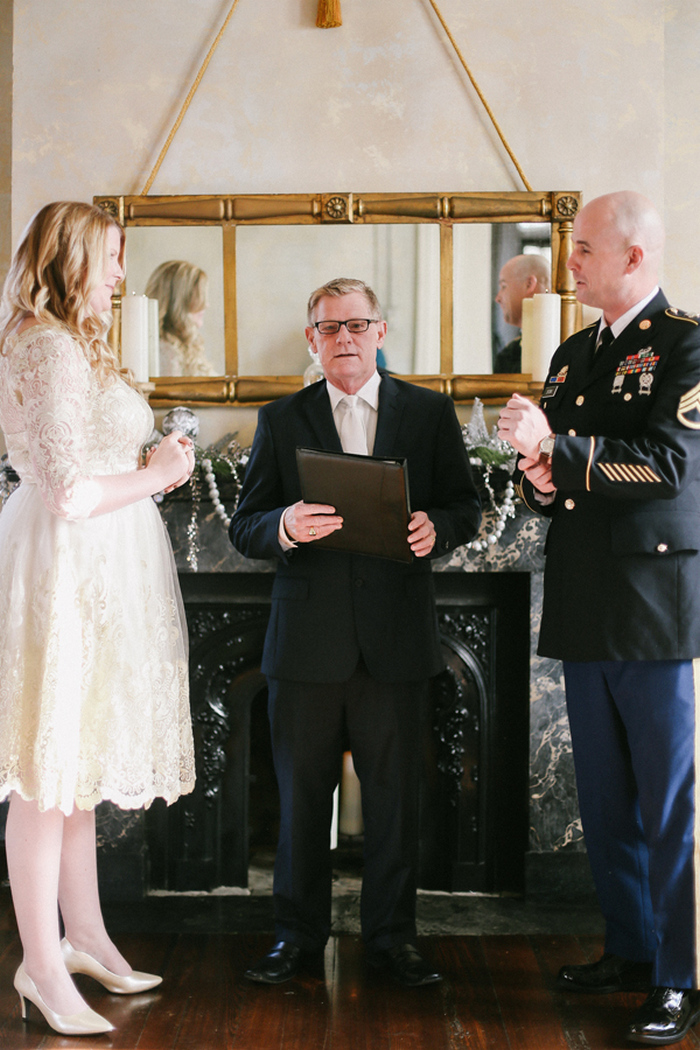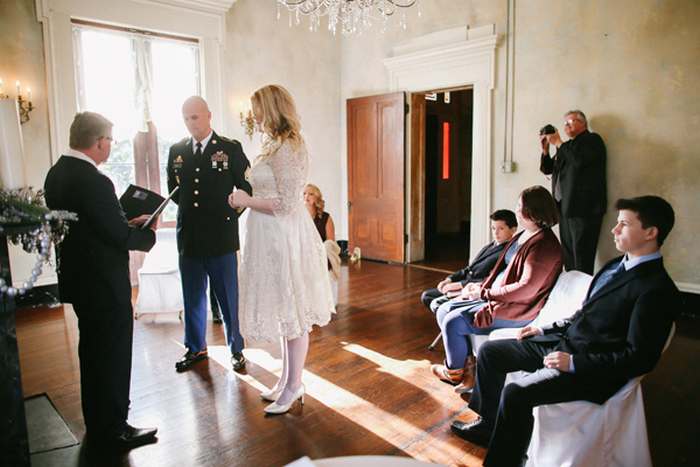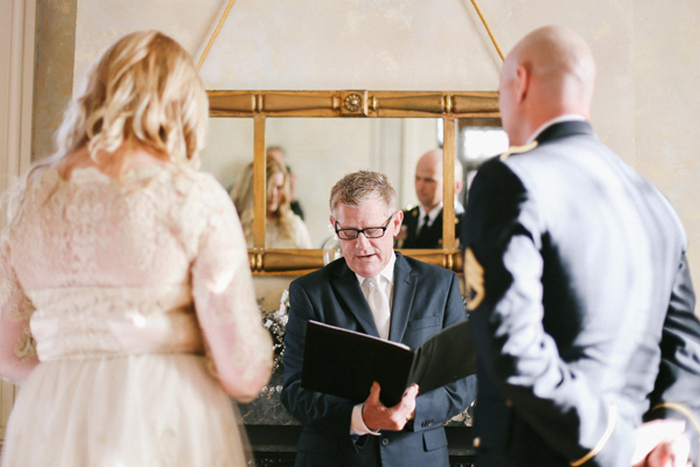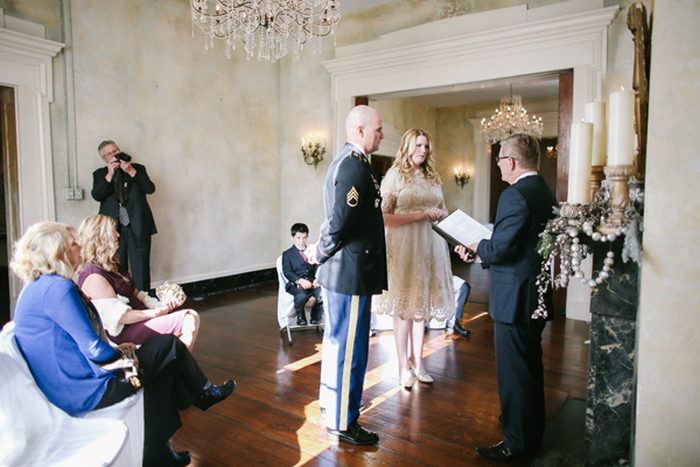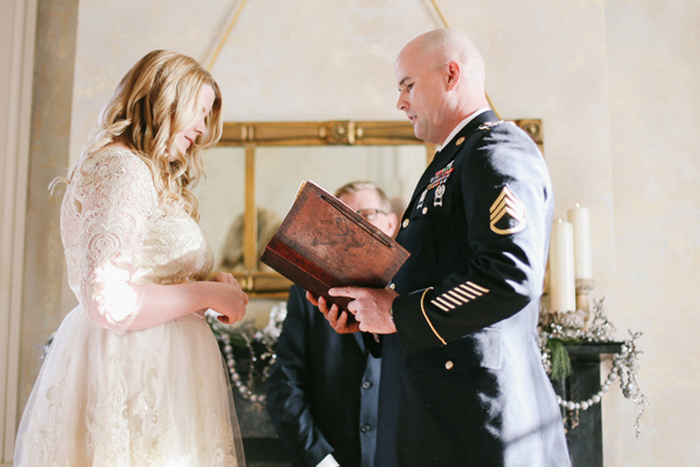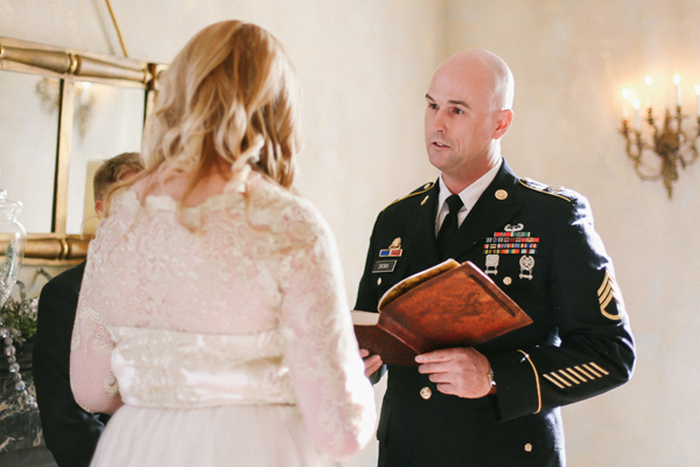 Did you have any 'issues' with the small guest list from friends and family? If so, how did you address them?
At first we did because originally it was just going to the two of us and no guests at all. The more I thought about how much my parents had helped me get through some not so great times over the last couple of years, the more I wanted them there to experience the day with me. That's when we decided to invite parents. The decision to invite Jason's children was also something that meant a lot to him. To make them feel like they were also a part of their special day since our marriage also affected their lives.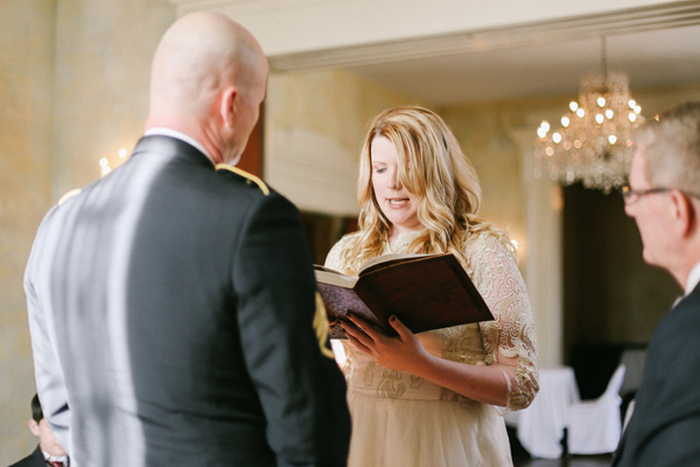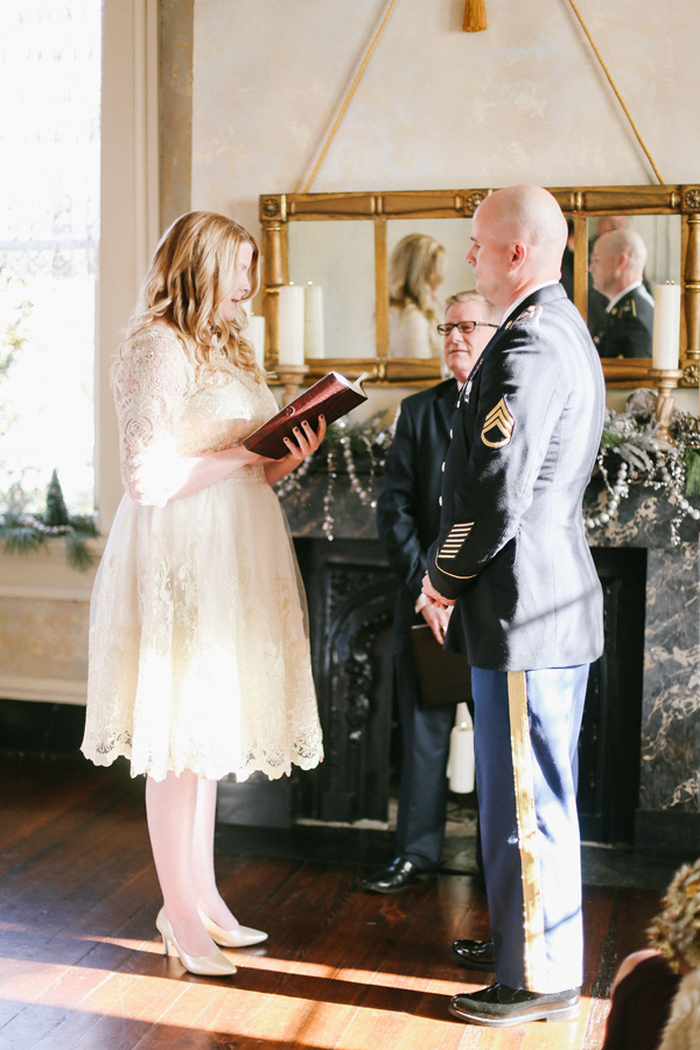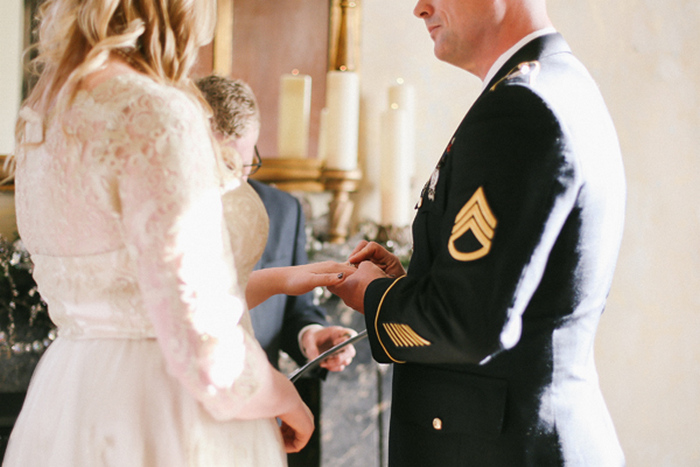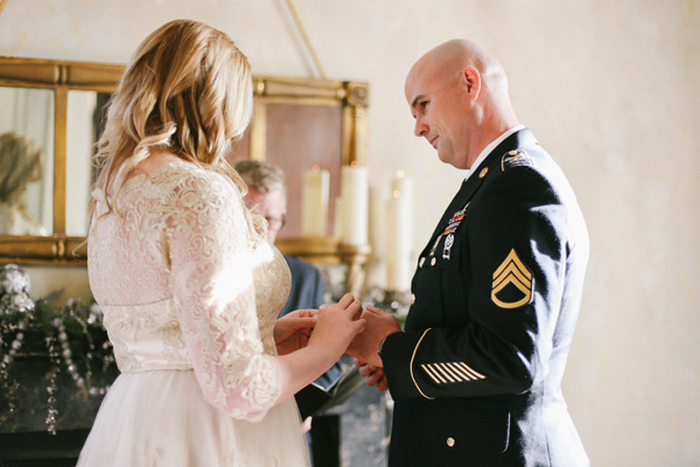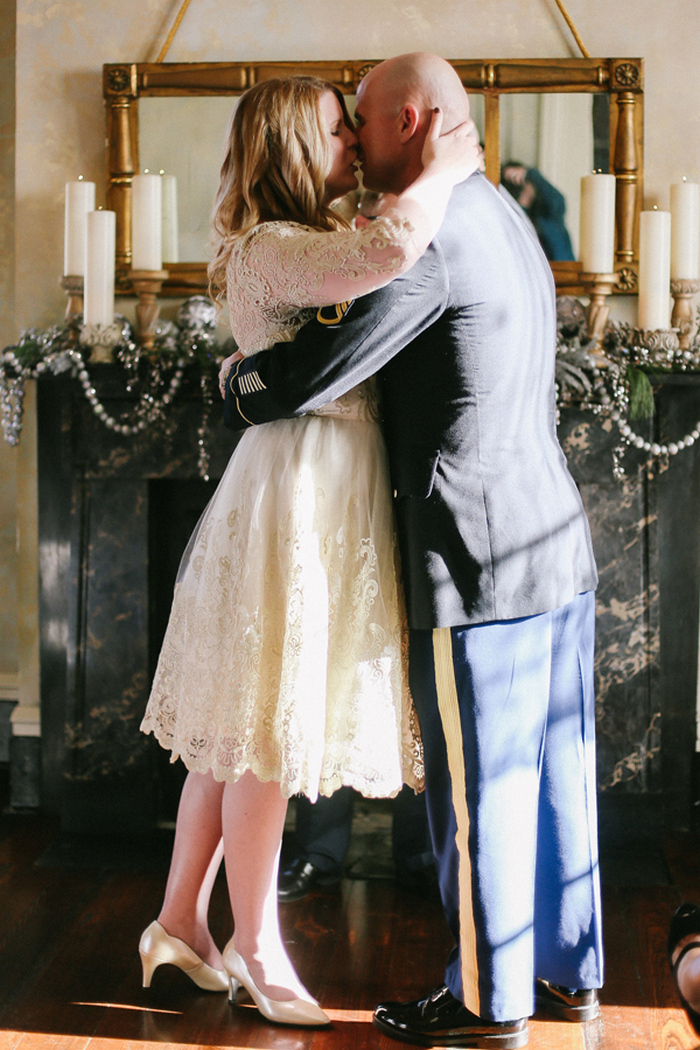 What were the highlights of the ceremony?
When I think back to my ceremony, I go to our vows and hearing the officiant sniffle while listening to Jason say his vows to me. I don't think there was a dry eye in the place, well except for the kids. We had decided to write our vows ourselves and actually wrote them in a journal he sent to me while he was deployed. I love to write and hope to epublish my novella some day, so he thought a gift of a handmade journal from the country he was stationed in would give me a chance to write our love story for our kids to read and to pass on to future generations. I also think that having written our vows to one another added a special touch to our ceremony.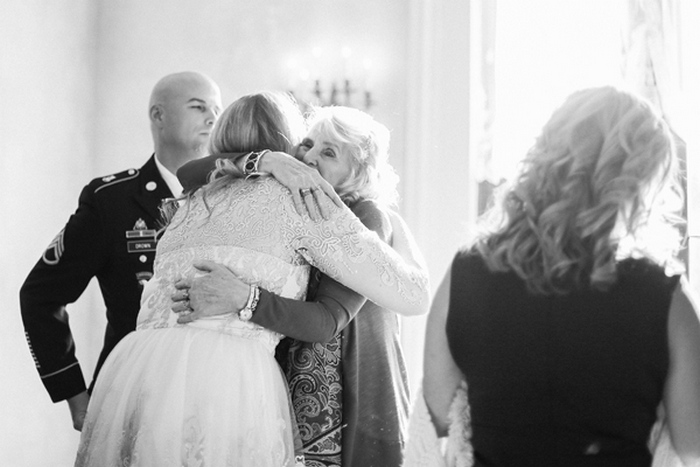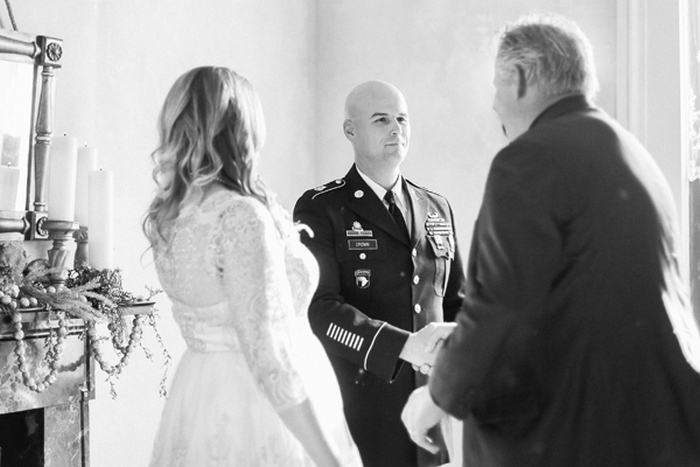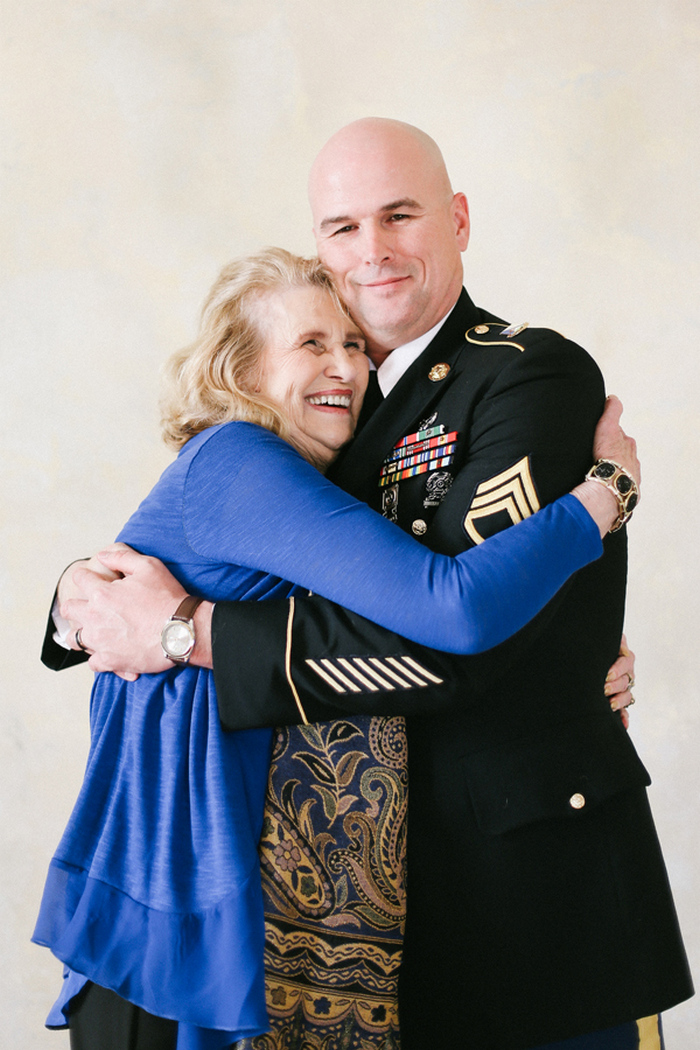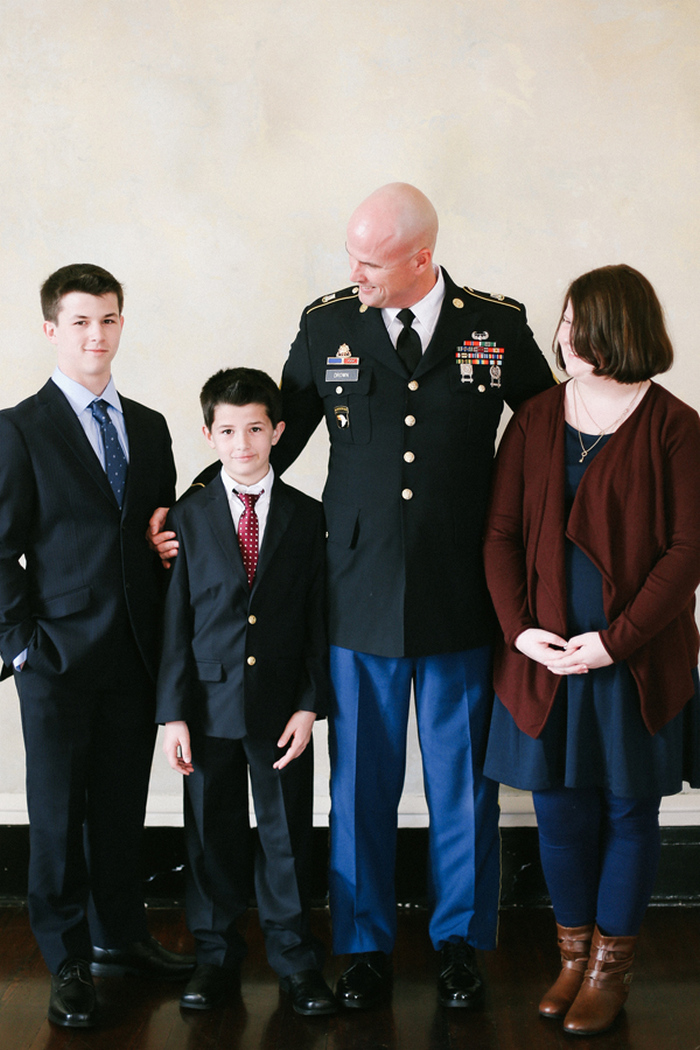 What were the highlights of the reception?
We didn't really have a reception, just a dinner at a local restaurant. I think it was perfect though because we all got to just sit at the table and enjoy each other's company.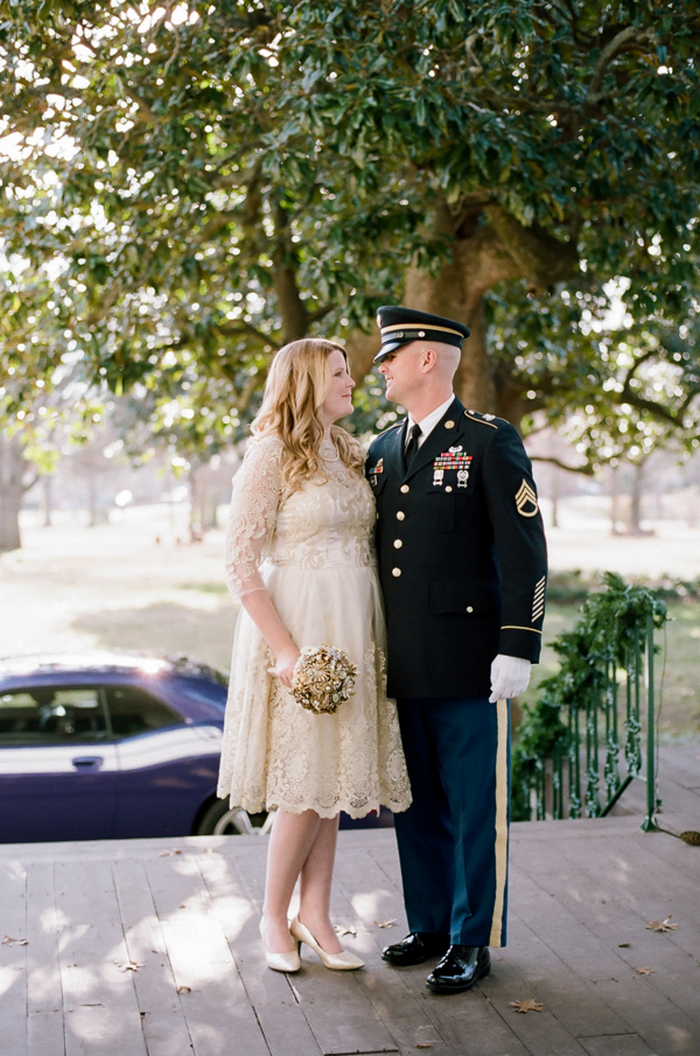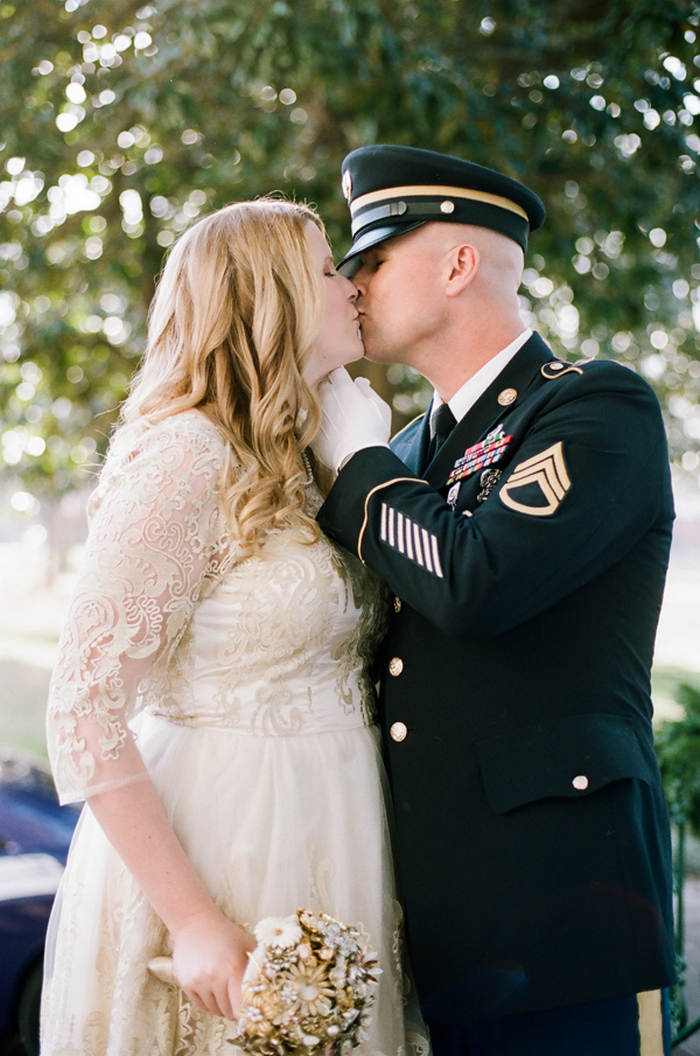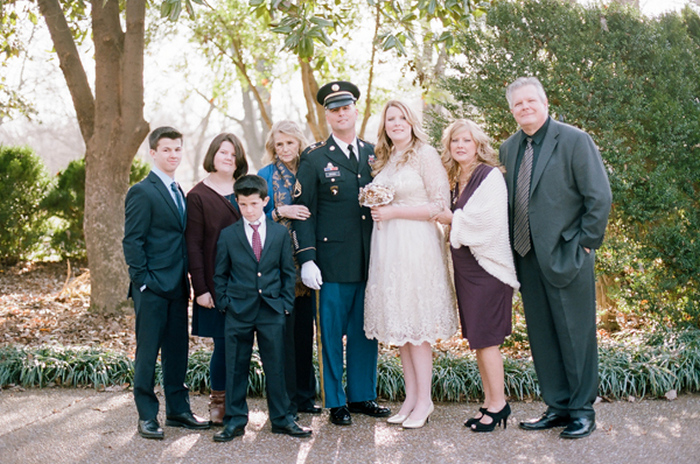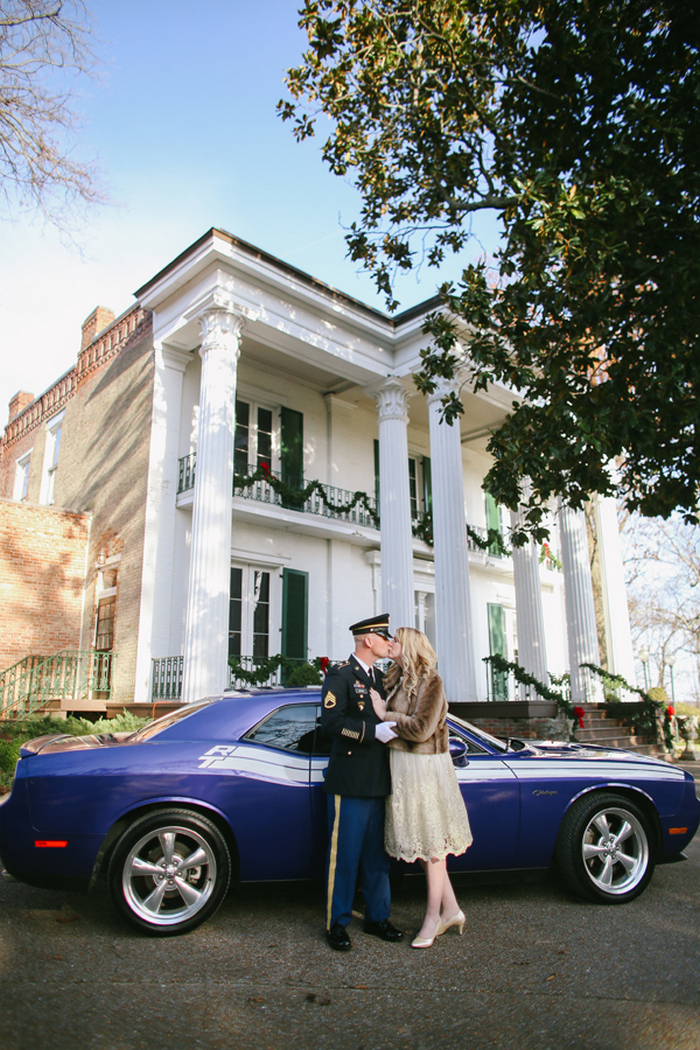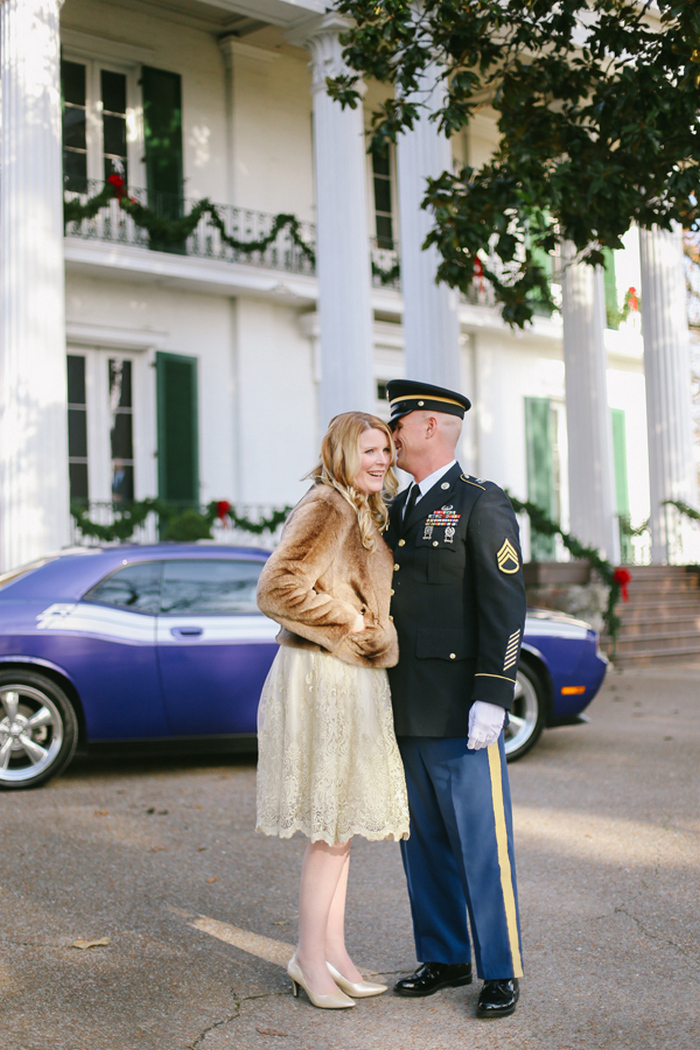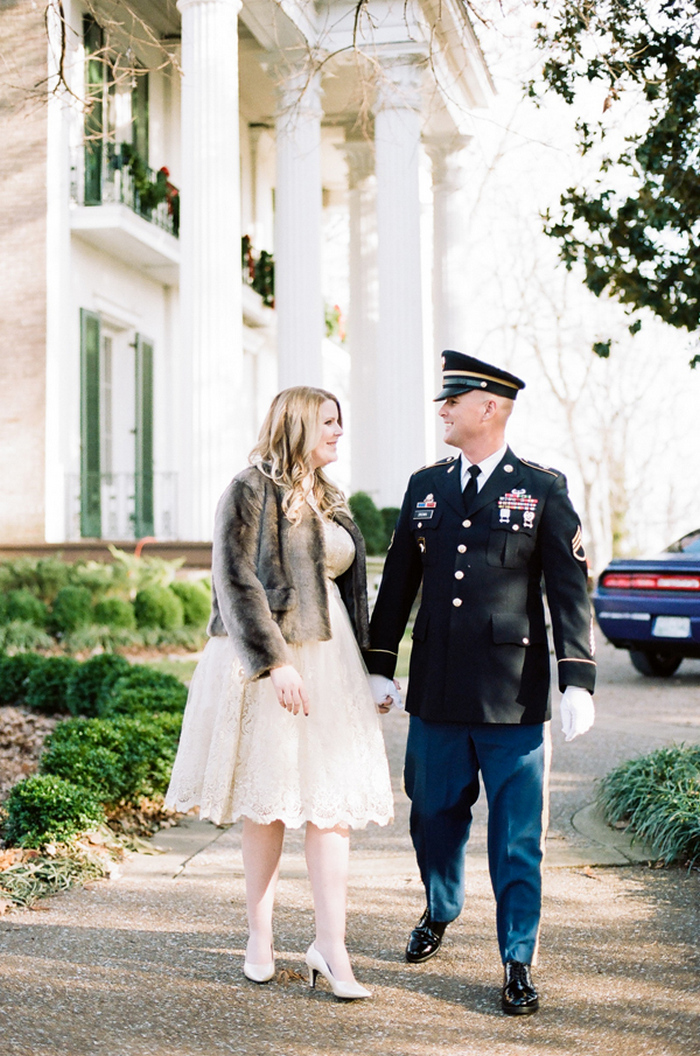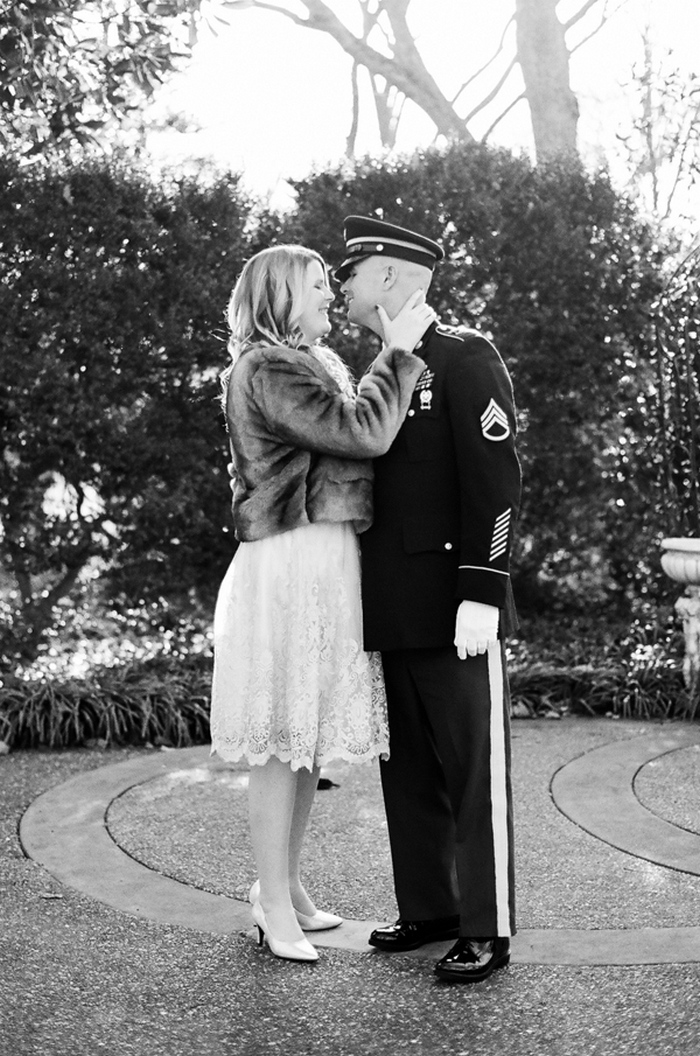 What was the best thing about having an intimate wedding?
Having an intimate wedding means that I'll remember every detail of the ceremony. Also the photos help show how close of a family we are and that even though we didn't have hundreds of guests or get married in a big church, that the room was filled with love and emotion.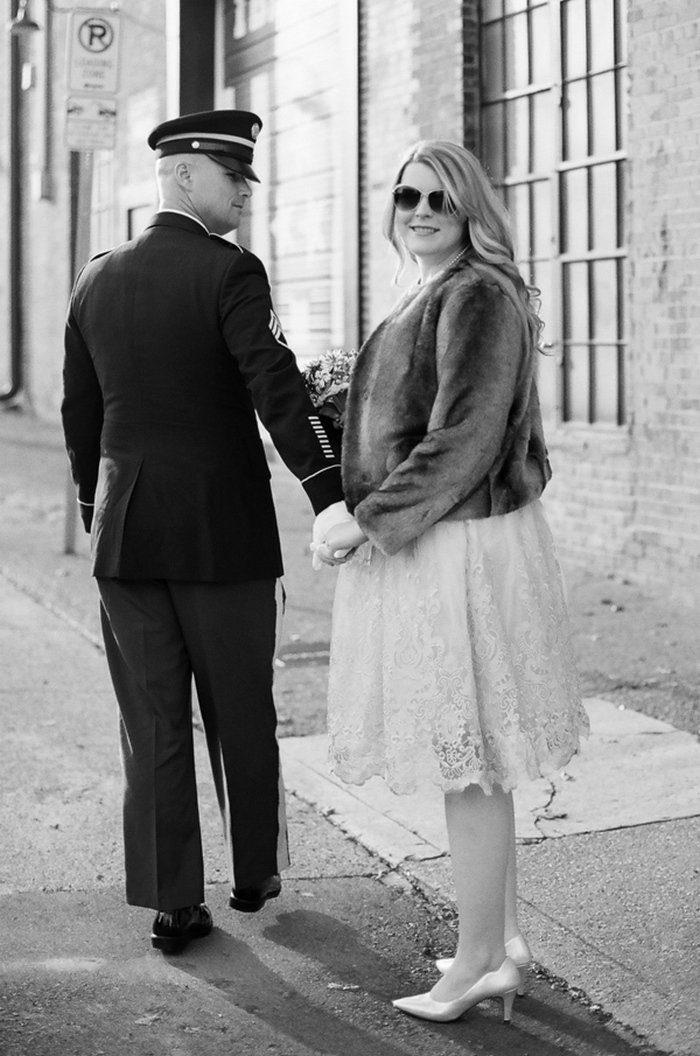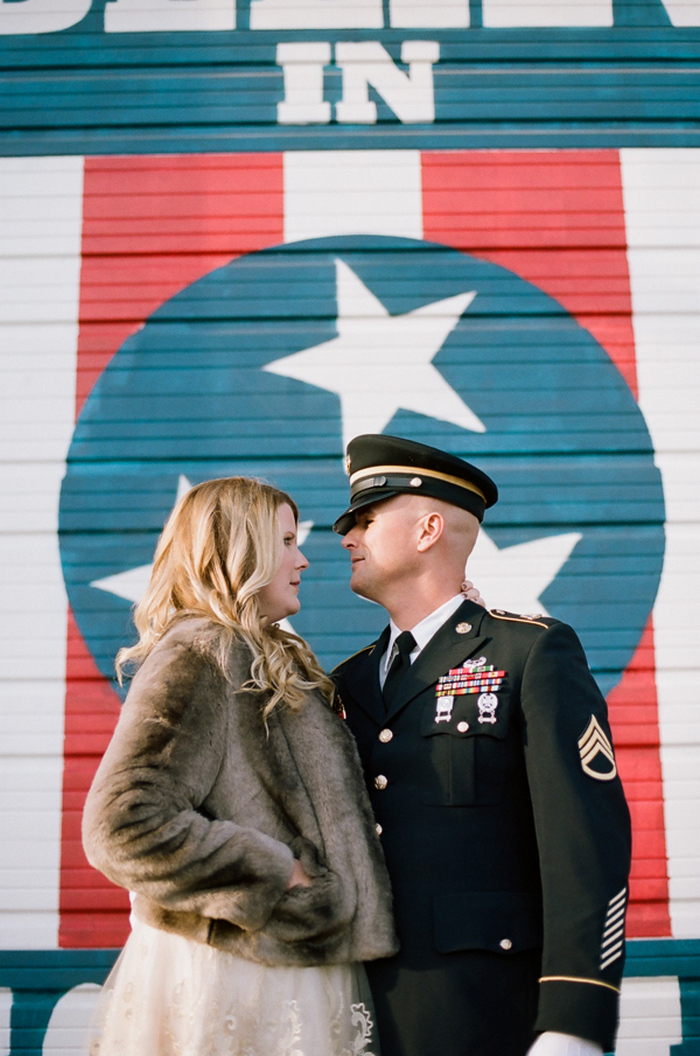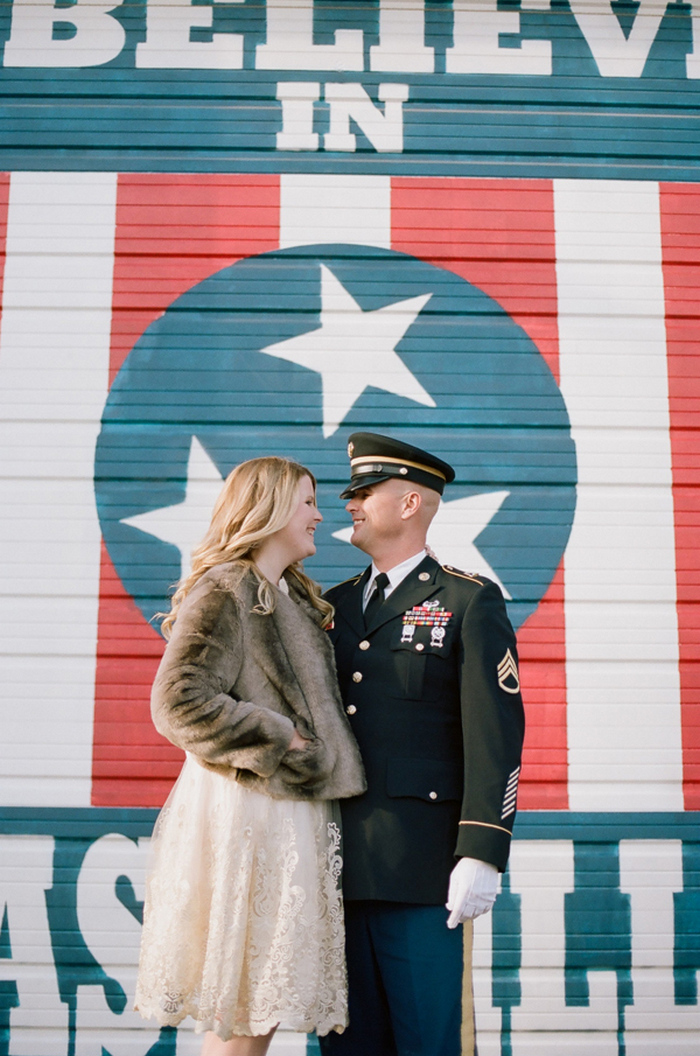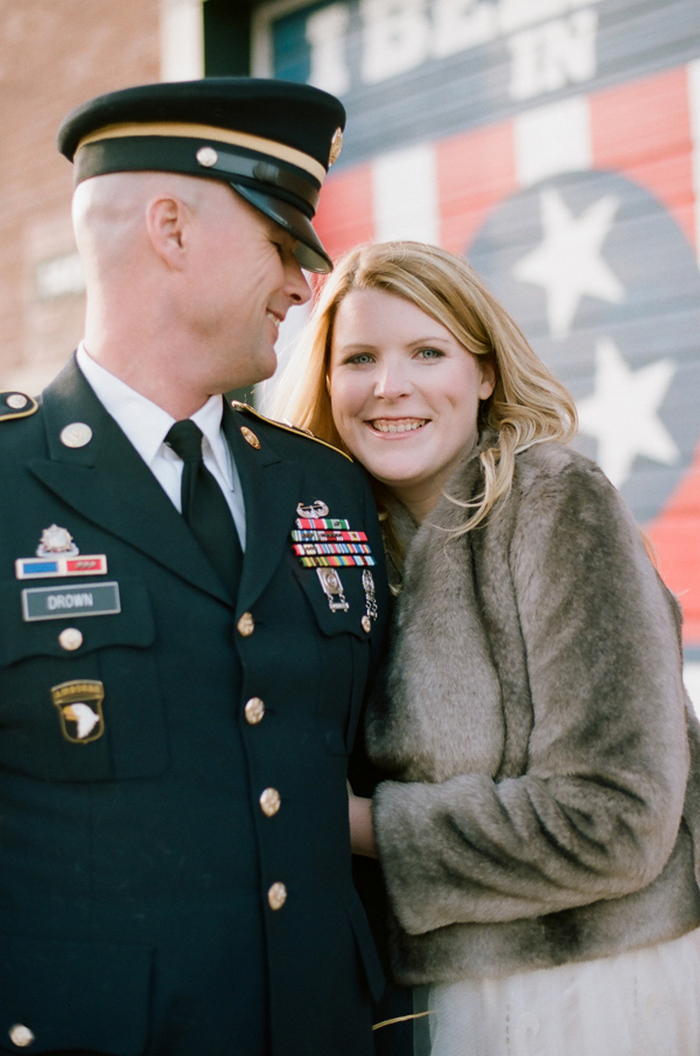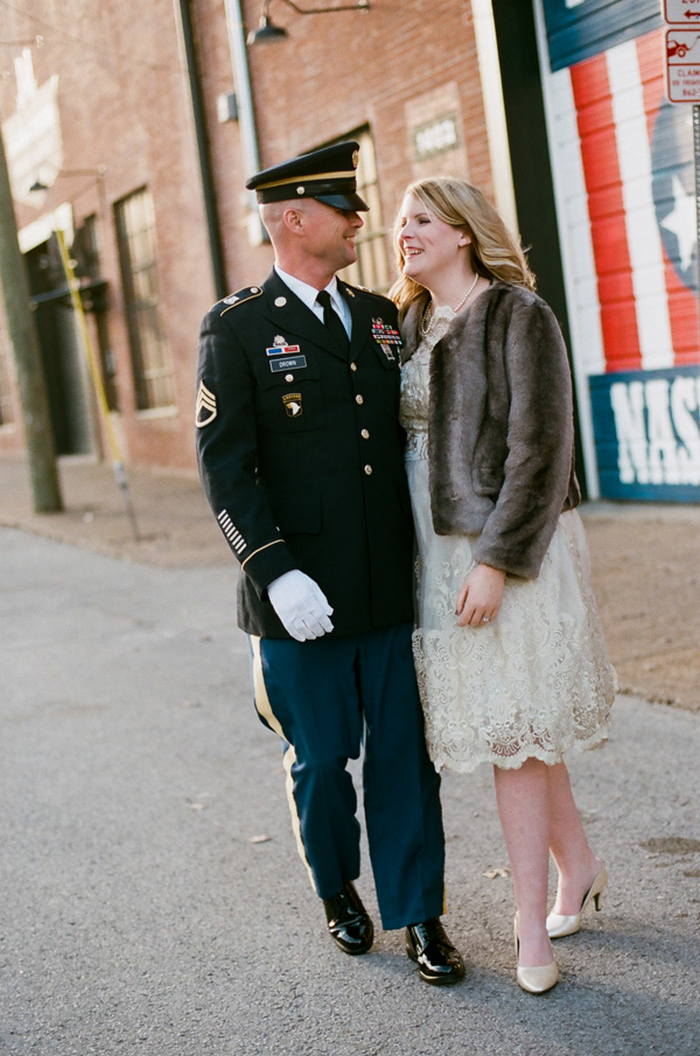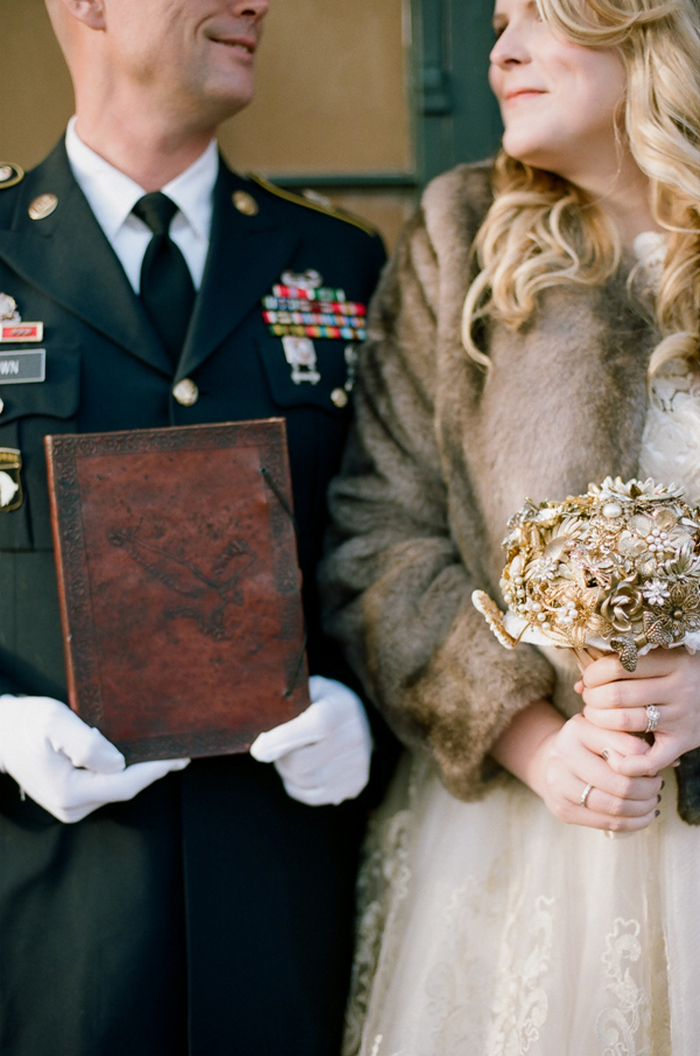 What advice do you have for couples who are considering an intimate wedding?
Do what feels right to you. Don't be afraid to let people know what you really want to do for your wedding and hold strong to that. In the end, the day is about you and your significant other. Trust me, you'll remember this day more than anyone that may attend your wedding and in the end you want to look back and be able to positively think about your wedding. You don't want to look back and realize that you were so busy talking and mingling with people, that you spent only ten minutes with your husband after the ceremony. Also, if you're looking at a venue you like, but they don't have a package on their website that fits your needs, pick up the phone and call them. They may surprise you.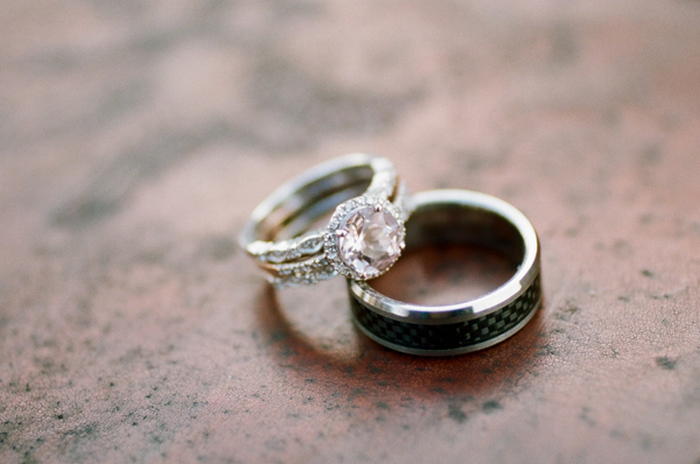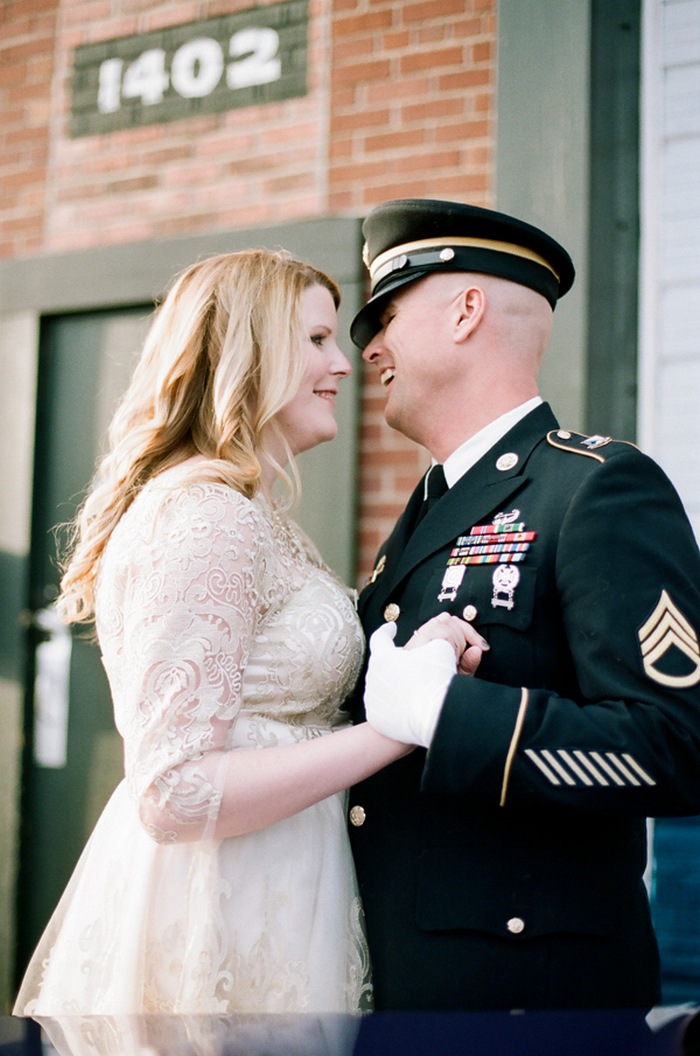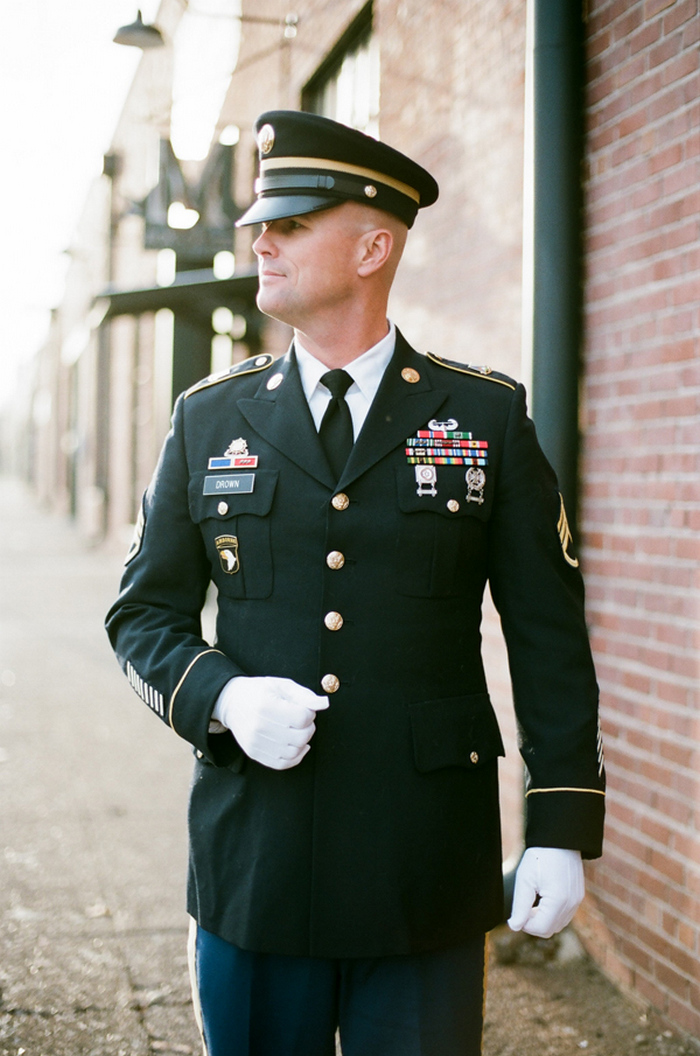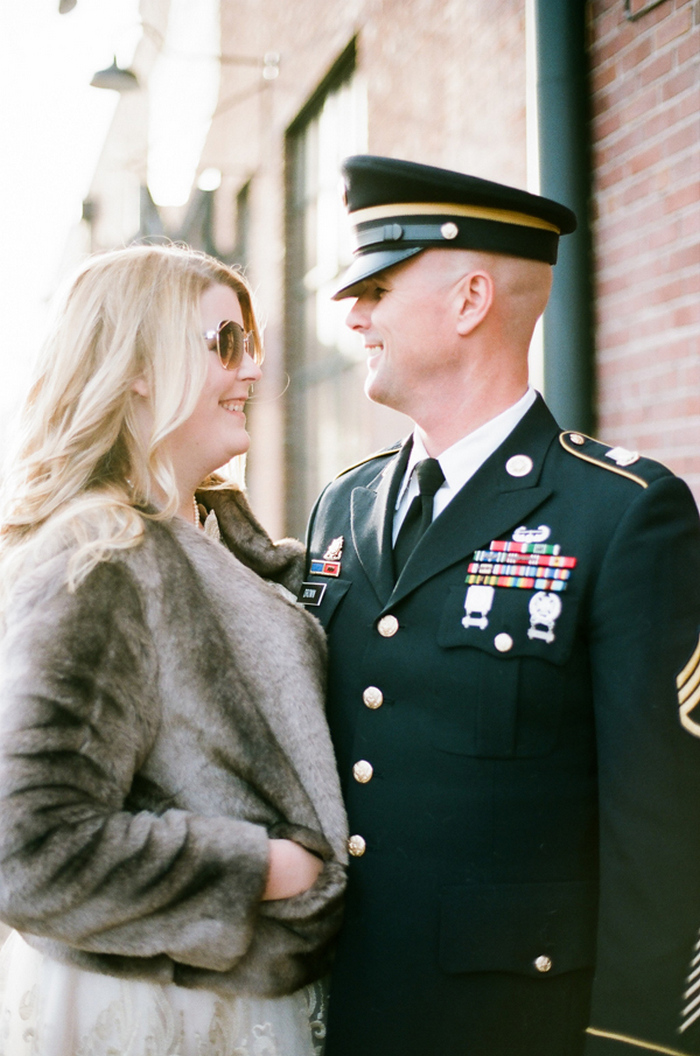 Vendors: 
Photography: Jenna Henderson
Venue: Riverwood Mansion
Officiant: Stephen Seymour