Kelli and Mart married in July at the stunning Põhjaka Manor in Estonia. From the onset, the couple knew that they wanted an intimate wedding.
"We wanted to make sure we had a chance to talk personally to every guest during the wedding, as seeing our closest friends on a regular basis is somewhat of a challenge with two young children," explains the bride.
Thank you to Gerry Sulp, the photographer who perfectly captured Kelli and Mart's intimate affair.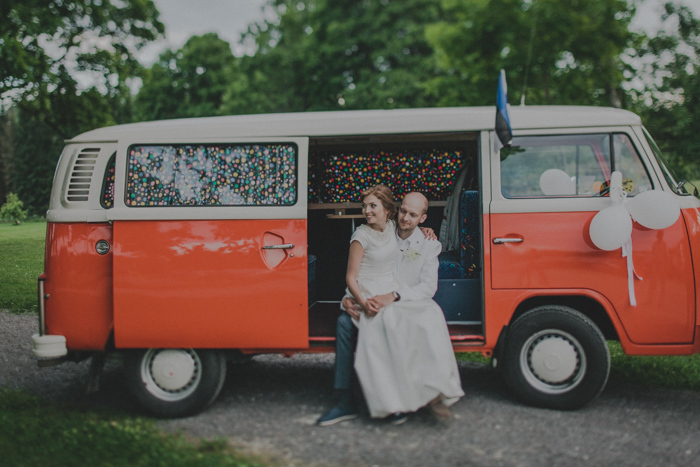 Kelli, 32, & Mart, 32
Location: Estonia
Wedding Date: July 11, 2015
Number of Guests: 47
Wedding Cost: $16,000 USD
Wedding Ceremony Location: Põhjaka Manor, Estonia
Wedding Reception Location: Põhjaka Manor, Estonia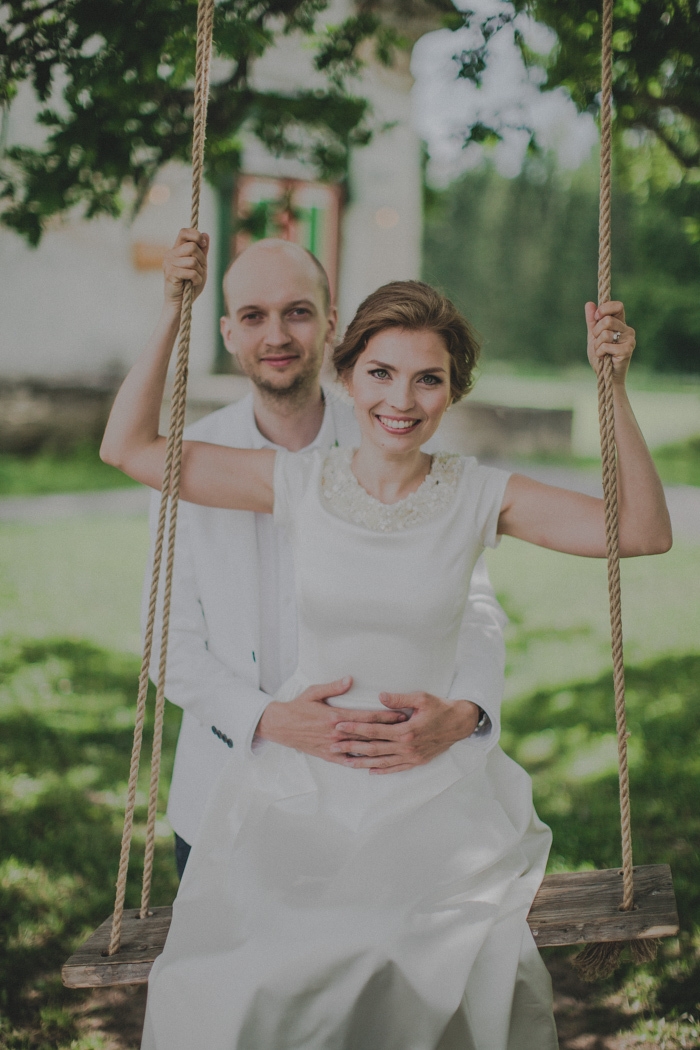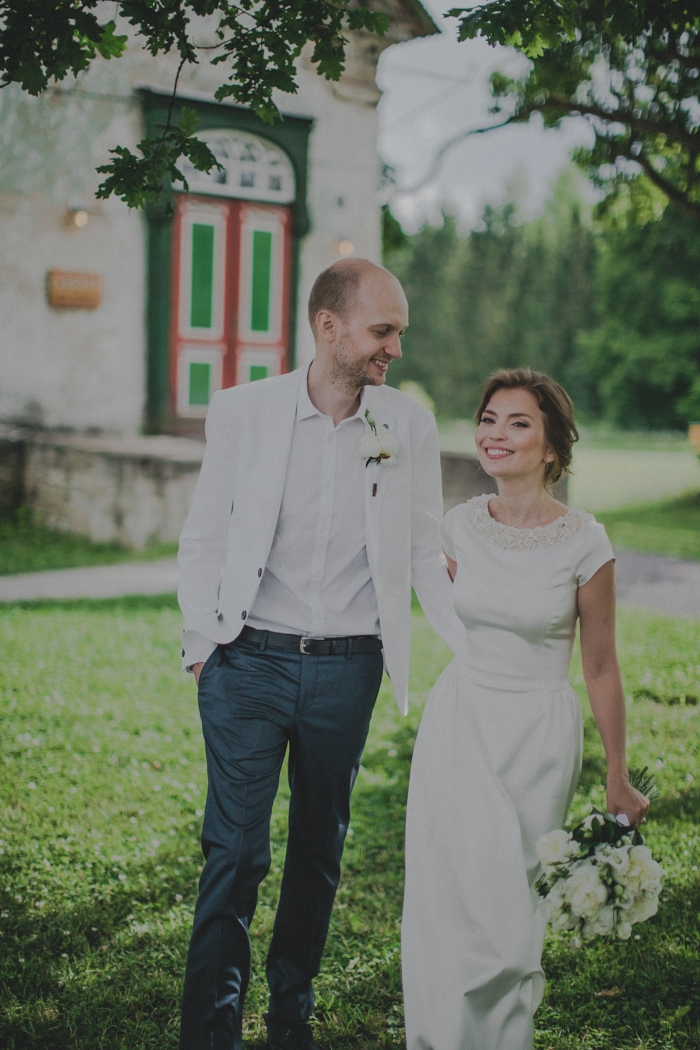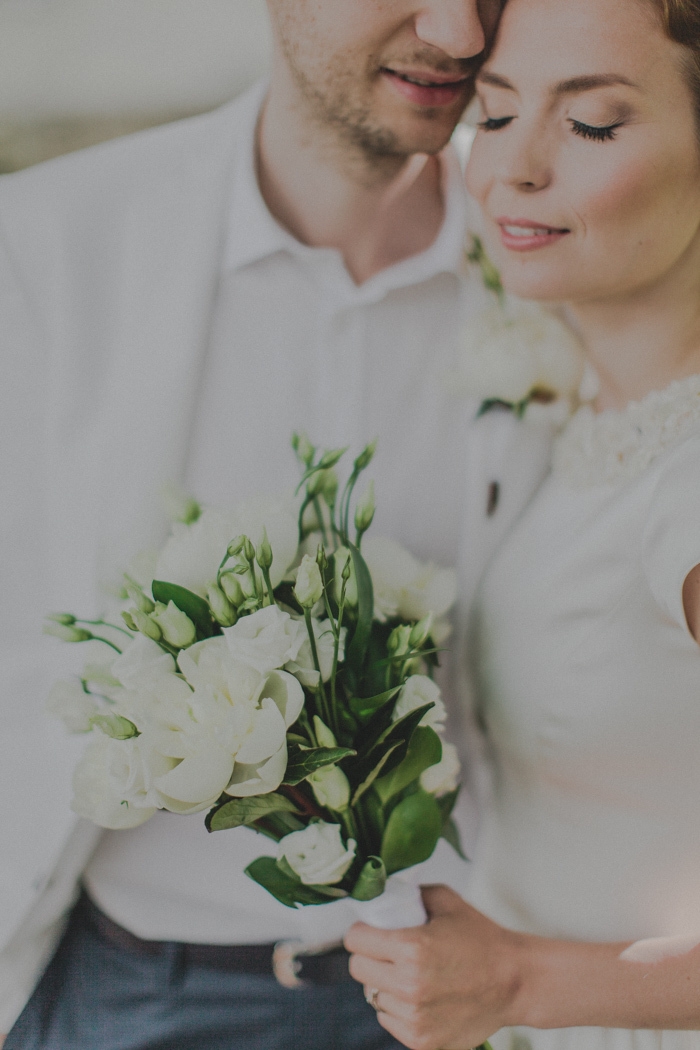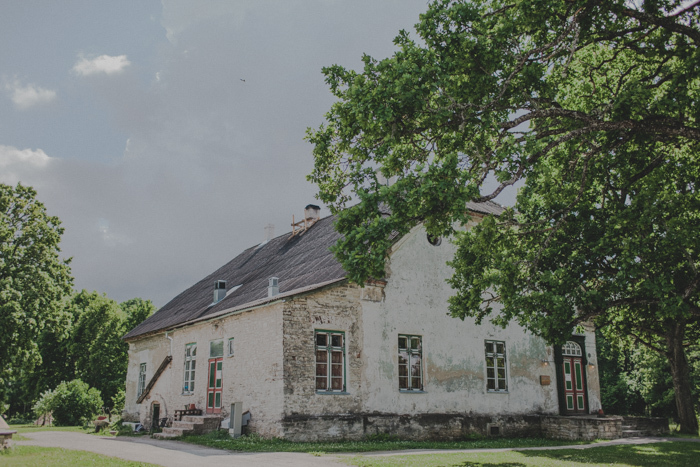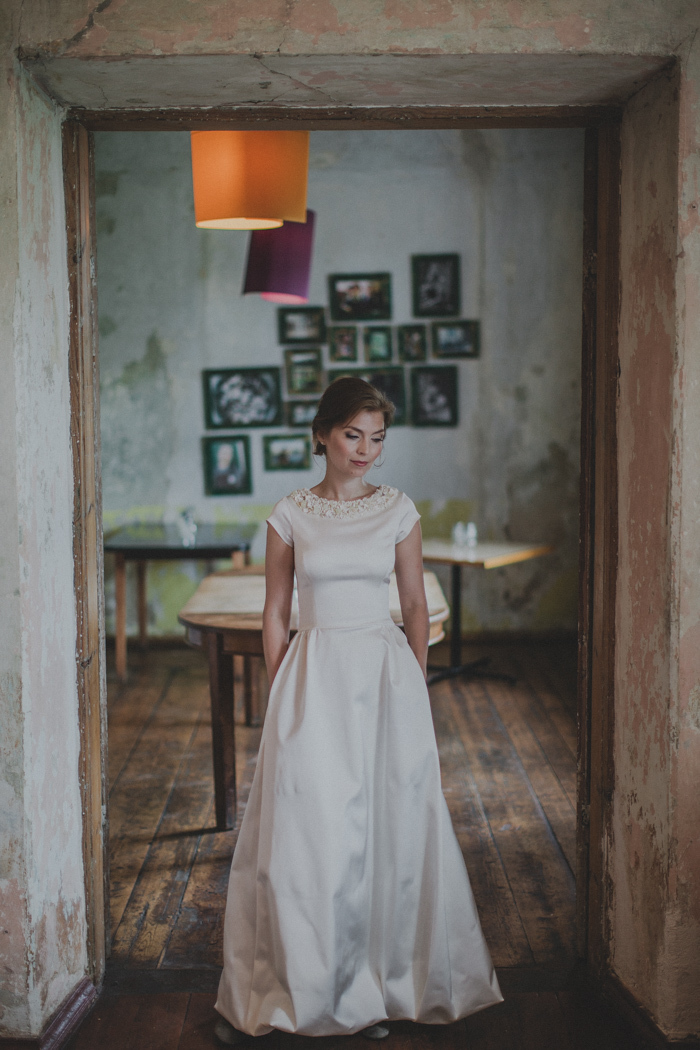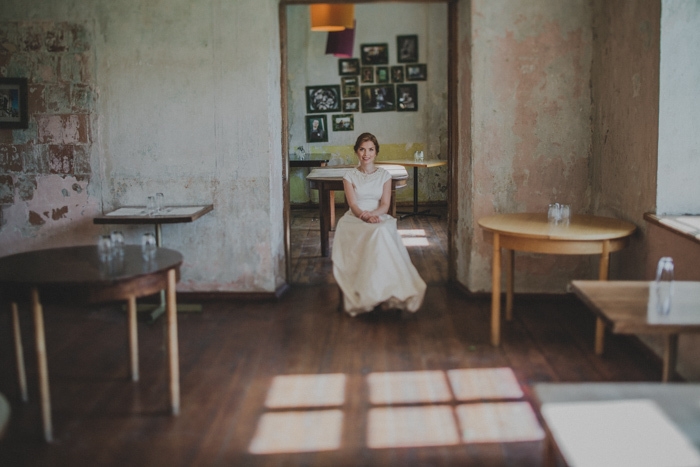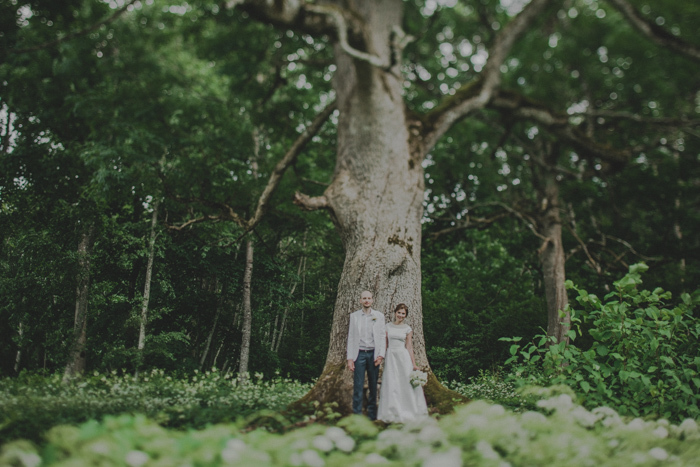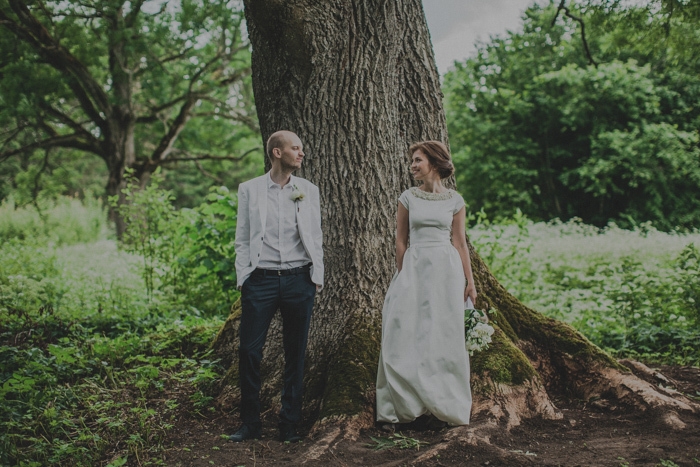 Why did you have an intimate wedding?
I don't think we ever even thought of having a big wedding. We had all our closest friends and family members we really wanted to have with us that day, and we felt it needed to be a cozy and fun celebration. Another thing is that we wanted to take really good care of our guests and have a chance to spend more on quality than quantity.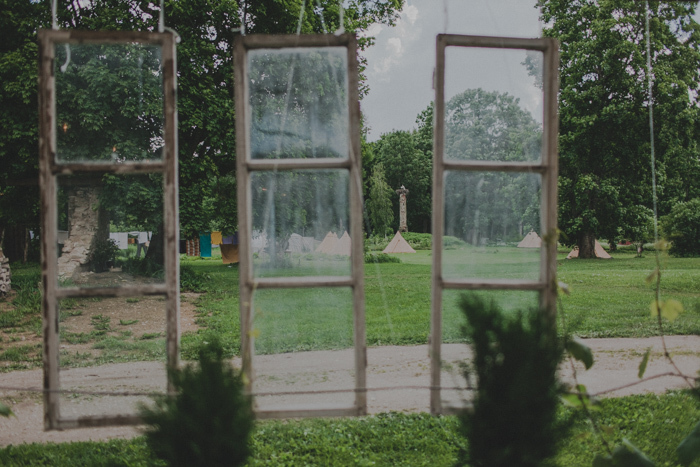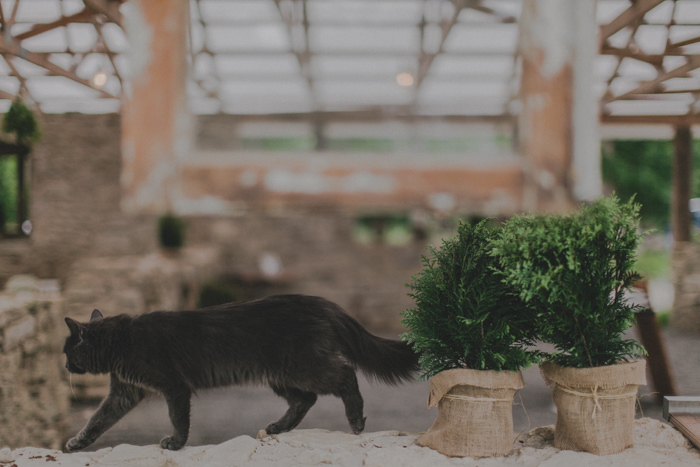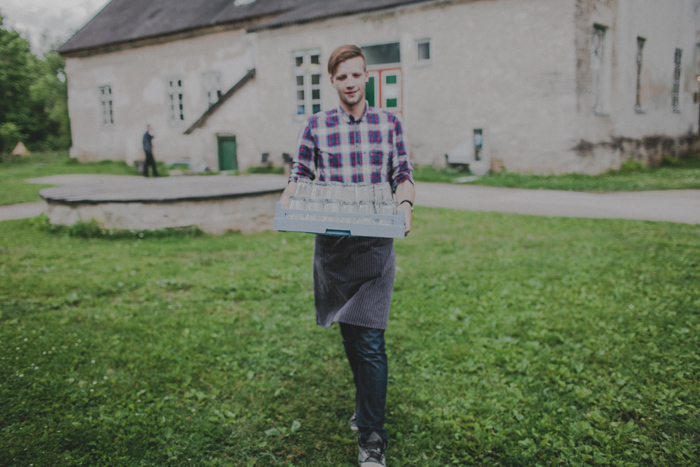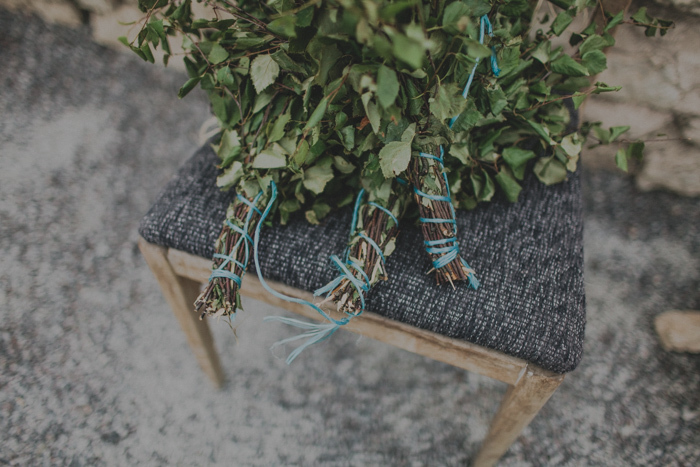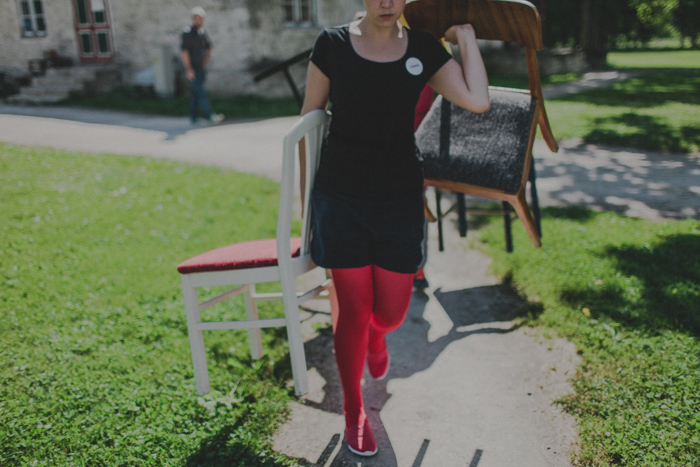 What are some the challenges that you faced planning an intimate wedding?
We wanted our wedding to have a very personal touch in every aspect. We had quite a clear idea of the setup and feel of the wedding and finding a place where we could have both the atmosphere, food and accommodations that we wanted, was not an easy task. In the end, we designed and organized the solution for accommodation on our own; for us Põhjaka Manor was the perfect venue in every way, including the fact that head chef and owner Joel Kannimäe is amazing.
While we knew Põhjaka from having eaten there on several occasions in the past, we met Joel for the first time during our initial meeting at the manor. Actually, we were supposed to meet the manor/restaurant's event's contact person, but as she ran late, Joel sat down at our table and guided us through the entire event setup. Not just from the culinary aspect, but all items that related to our event.
For the accommodations, we stumbled upon the only tipi tent rental company in Estonia, by accident actually, and ended up buying all the fixtures on our own; mattresses, pillows, linen, carpets, outdoor washing items, there was even some sewing to be done by the bride!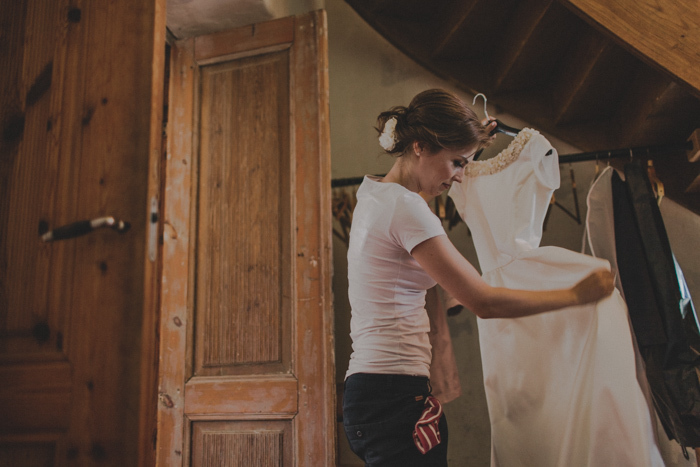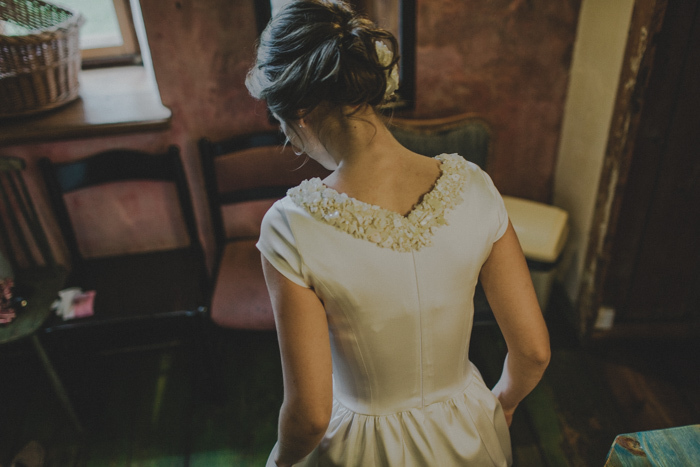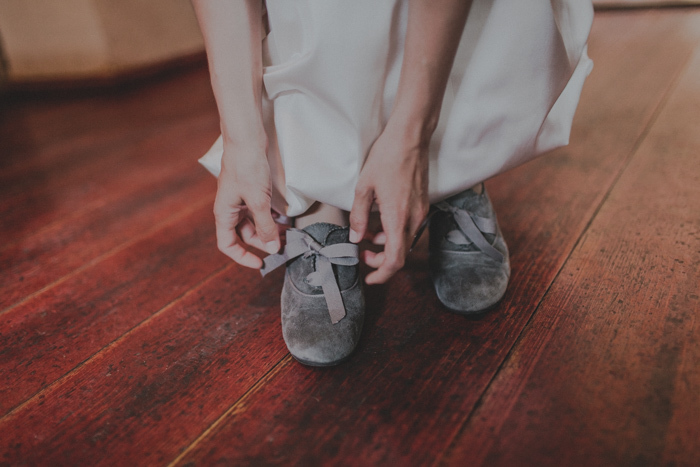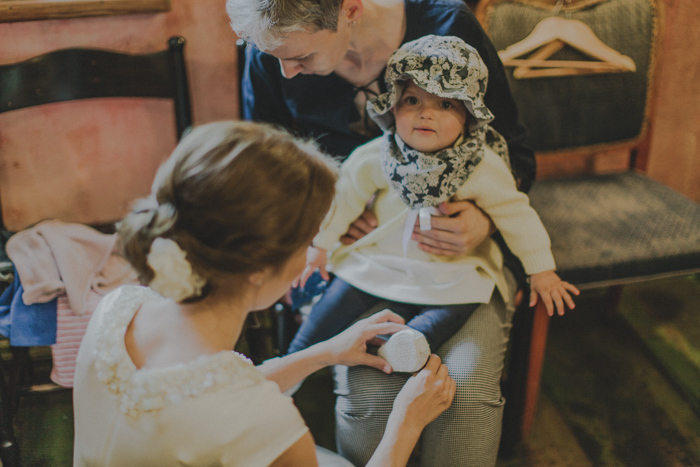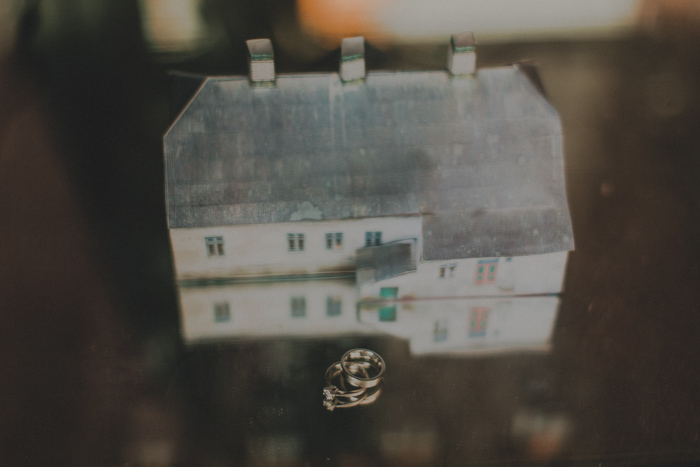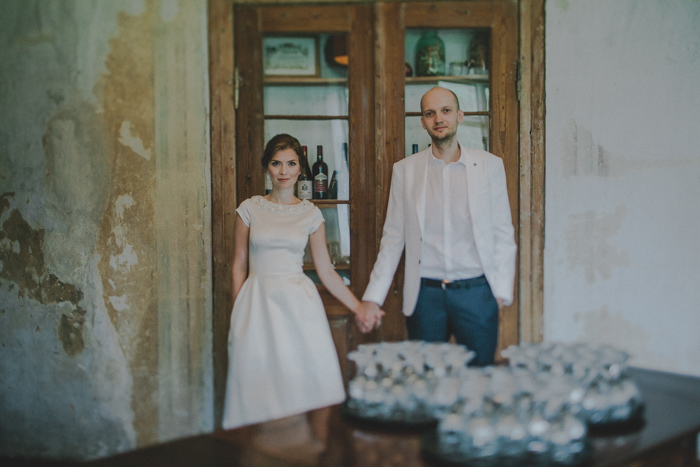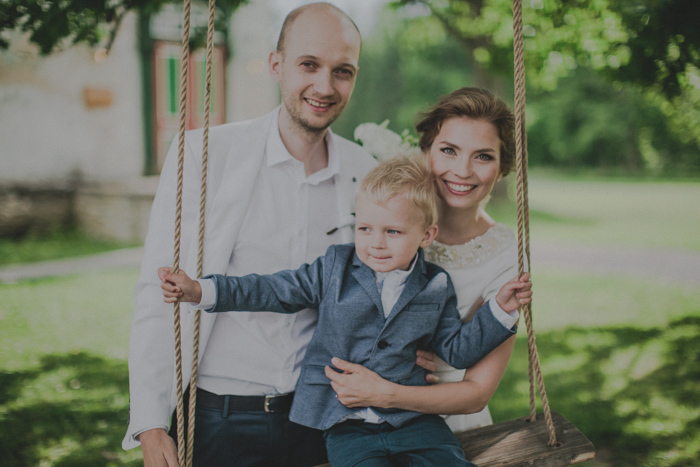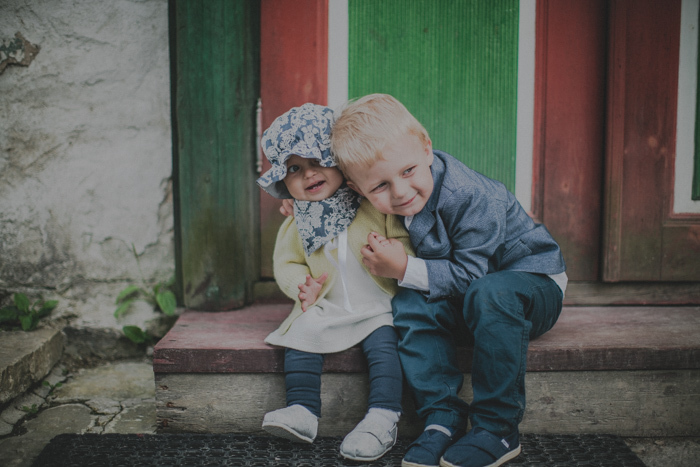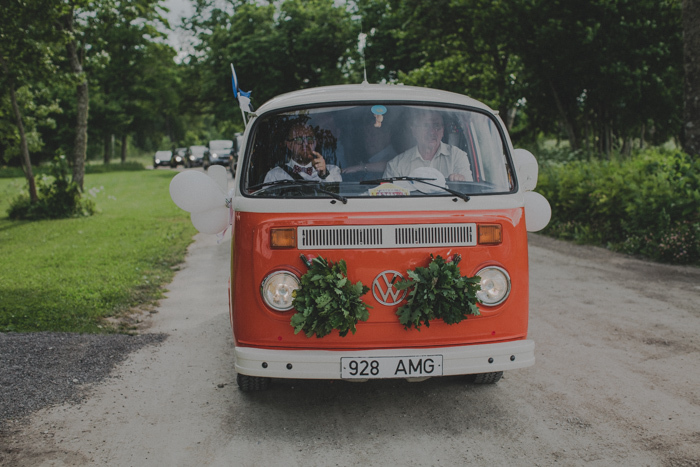 Was it difficult to pare down the guest list?
It wasn't really. Perhaps in Estonia there is no strong tradition of large-scale weddings and extended family members don't expect invites, so having a shorter guest list was not a challenge. We did invite more friends from overseas, but due to logistics and other circumstances, some were unfortunately not able to attend.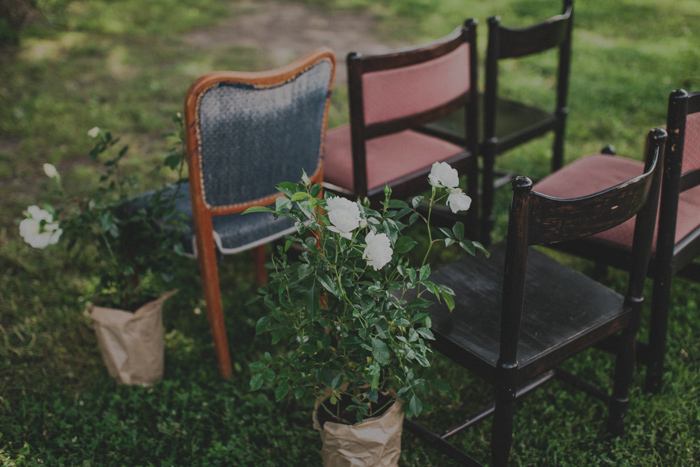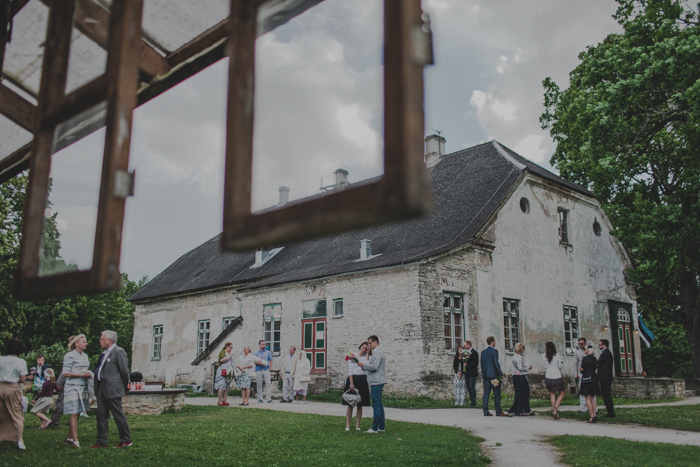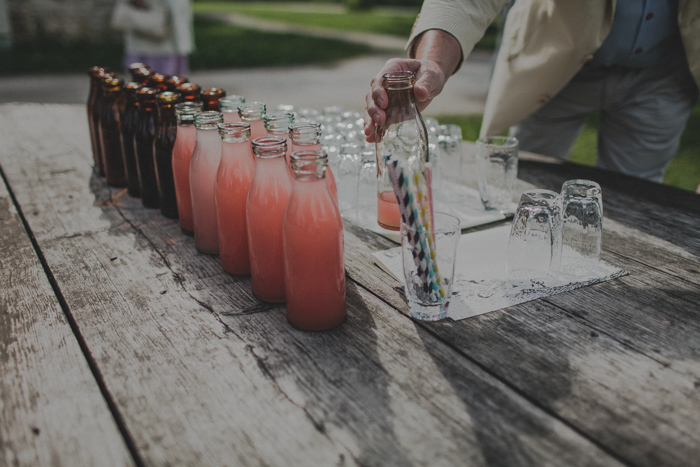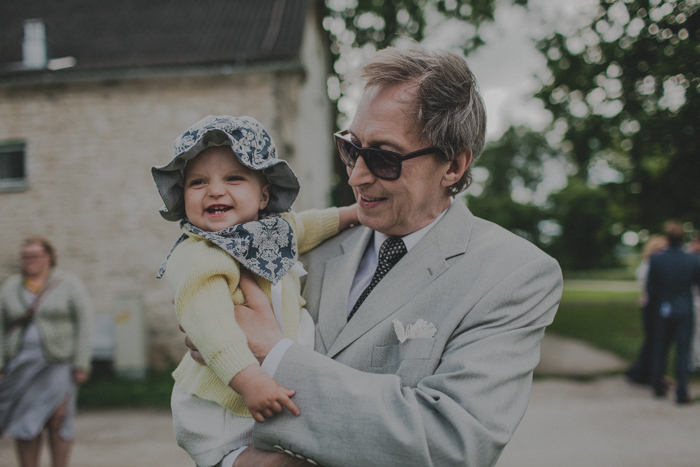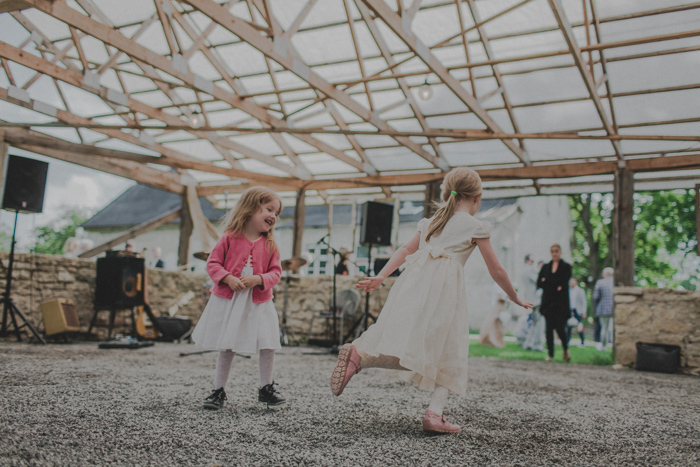 Did you have any 'issues' with the small guest list from friends and family? If so, how did you address them?
We probably agreed on every guest from the beginning, the list already included the most important people to us. Somehow there's mutual understanding who are the most important ones. No issues there 🙂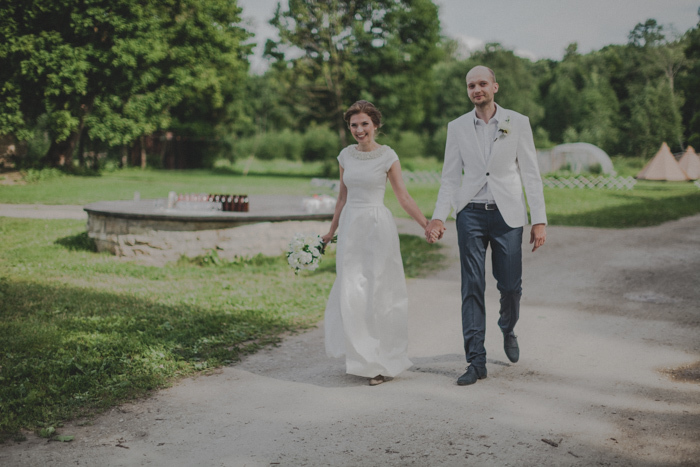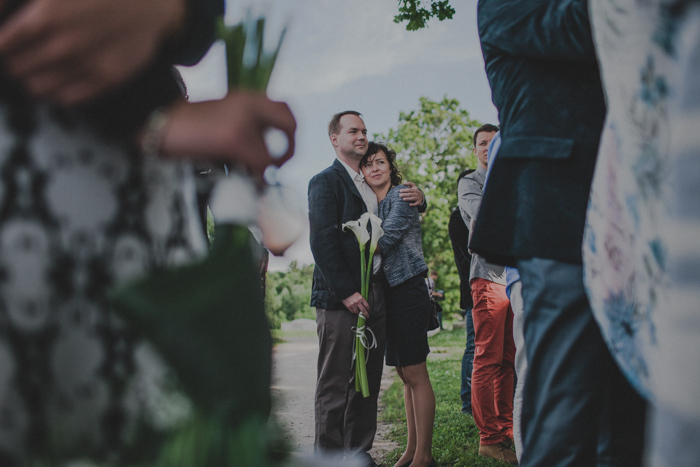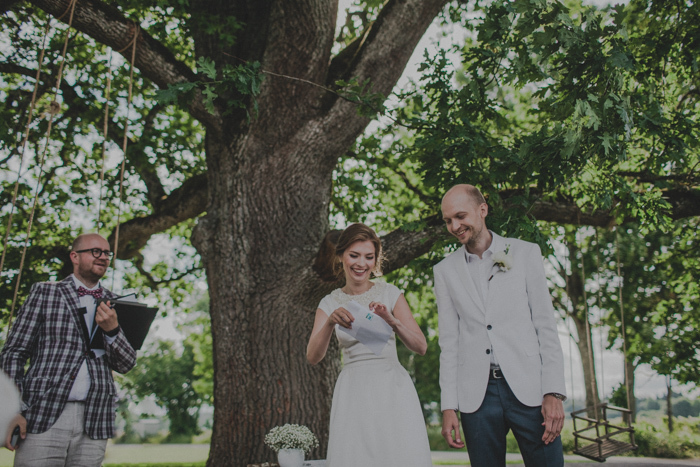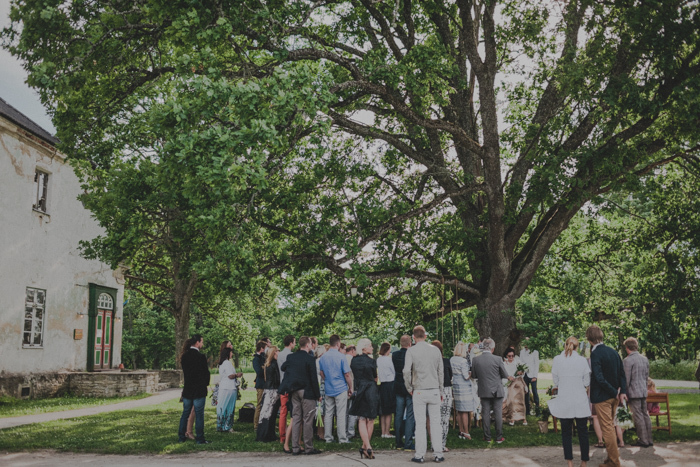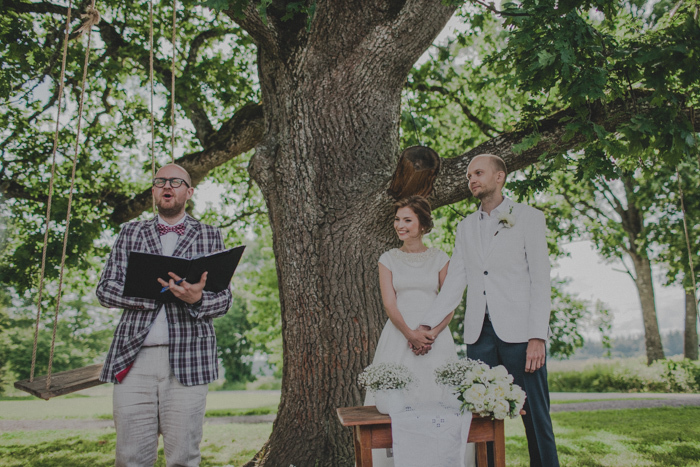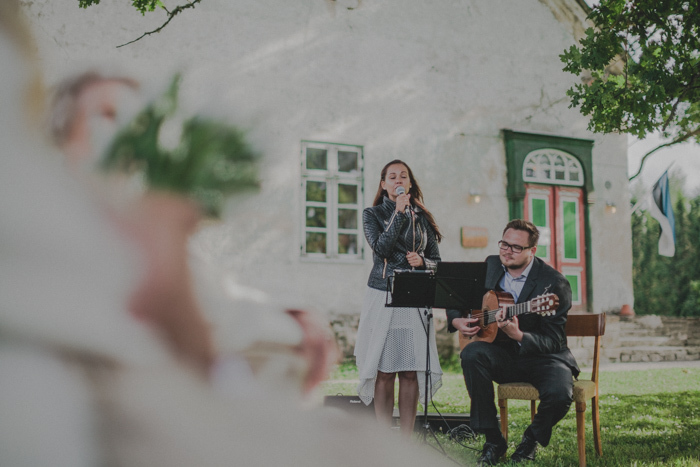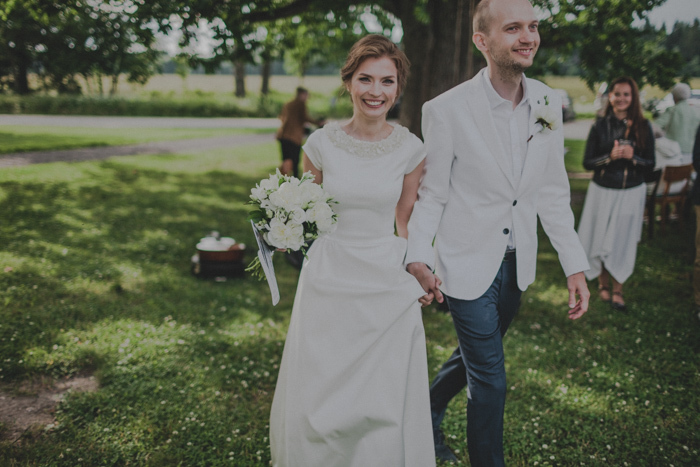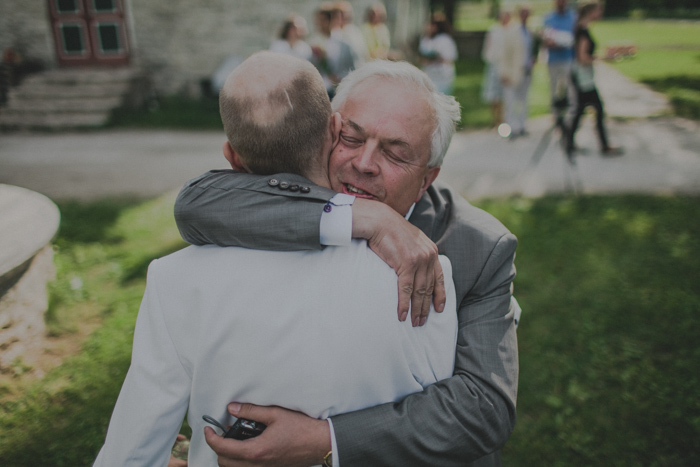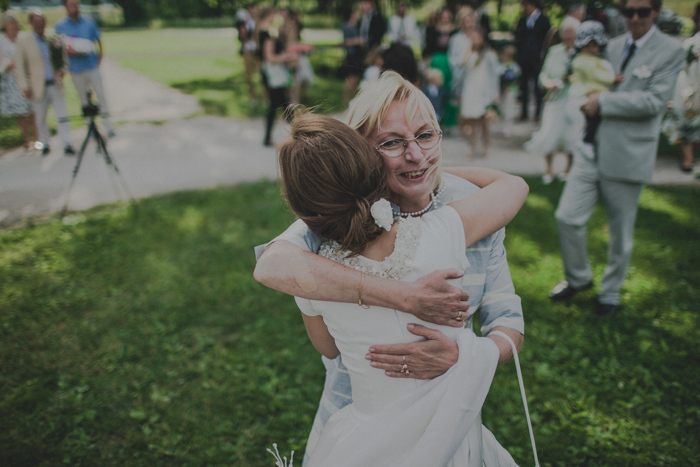 What were the highlights of the ceremony?
We officially got married two years ago, and decided to have a proper party for our loved-ones later, but I still hadn't legally changed my last name. So it was a challenge to come up with a reason or story for the wedding ceremony. We came up with the idea that I would write an application for a new ID card with my new married name, and a postman would deliver it to me a few minutes later. We knew it would either be extremely funny or be a complete disaster. Thanks to our fantastic host and MC, it turned out exactly as we hoped – brief, clever and funny.
We also had couple of special songs performed during the ceremony that made the atmosphere absolutely perfect. While standing under an old oak tree, it felt really powerful. Also standing there and seeing all the people together that were so important to us was very heart warming, and made me feel we should have all of them around us more often.
And of course the main highlight for me was to finally take my husband's name.
The photos by our photographer Gerry Sulp captured the whole atmosphere beautifully.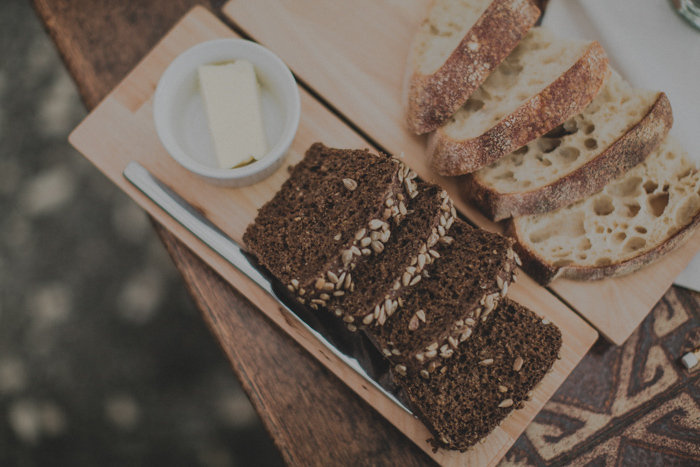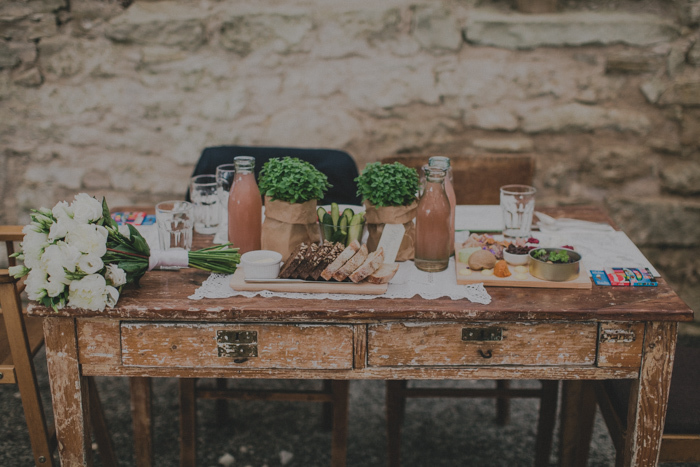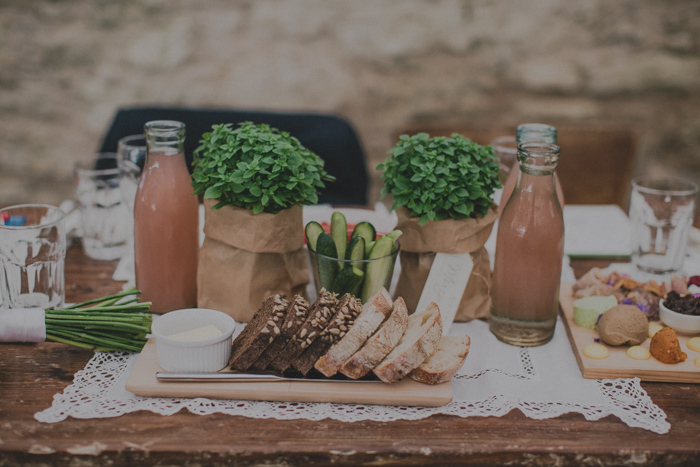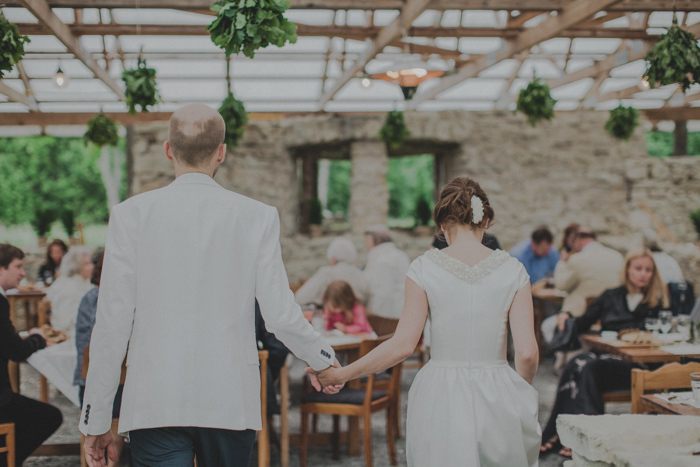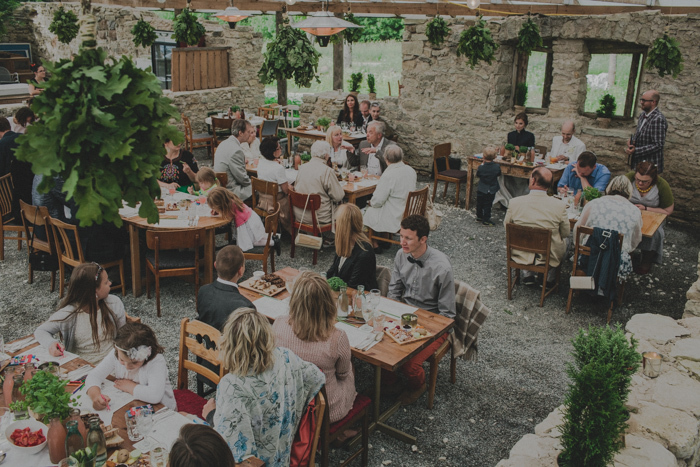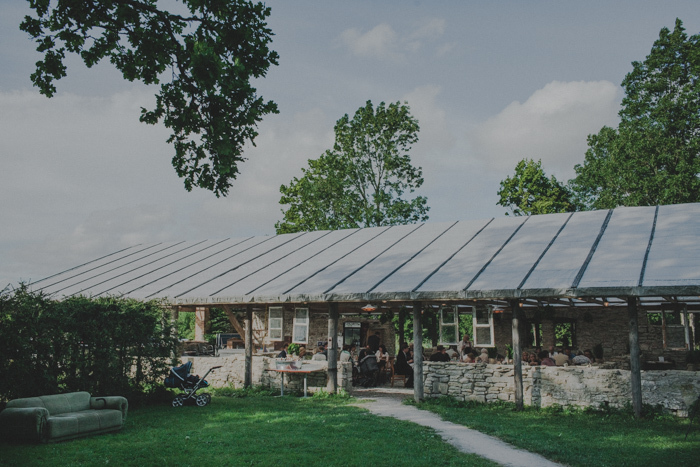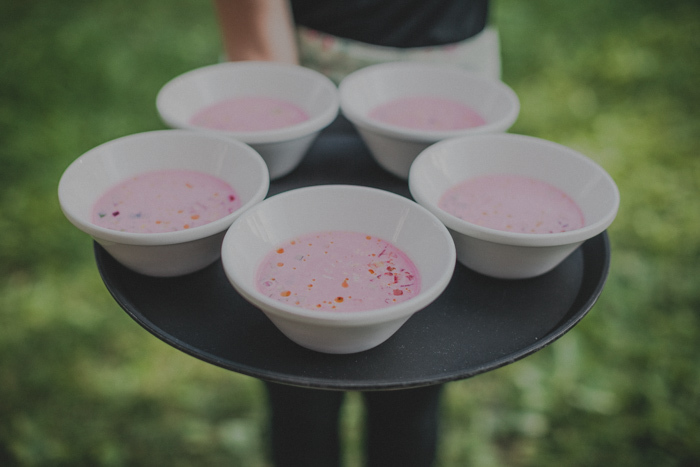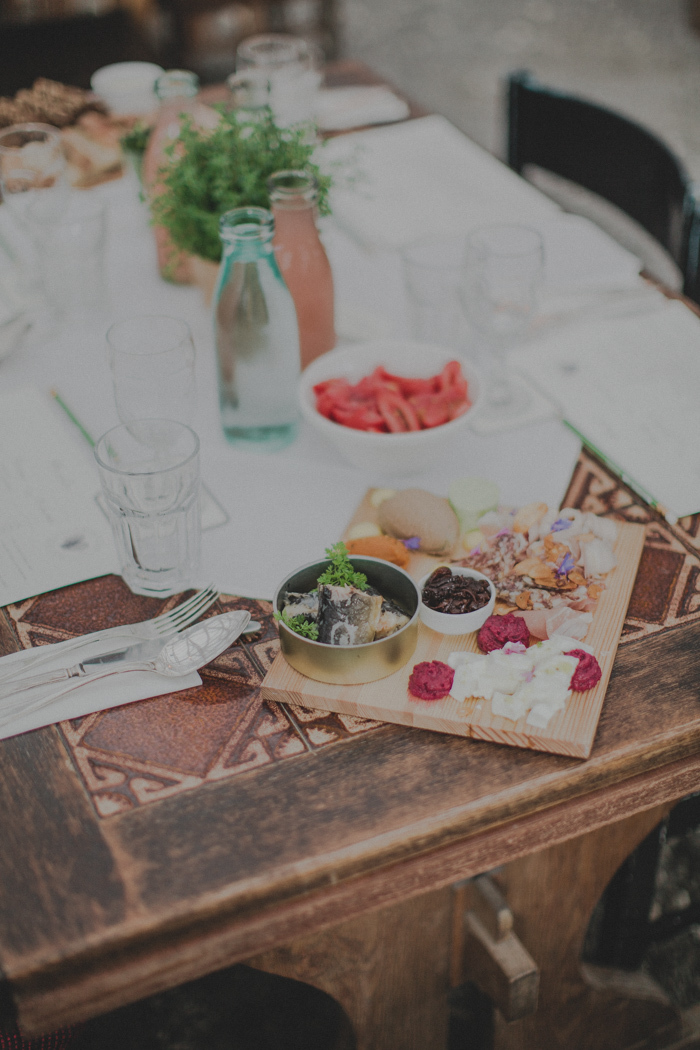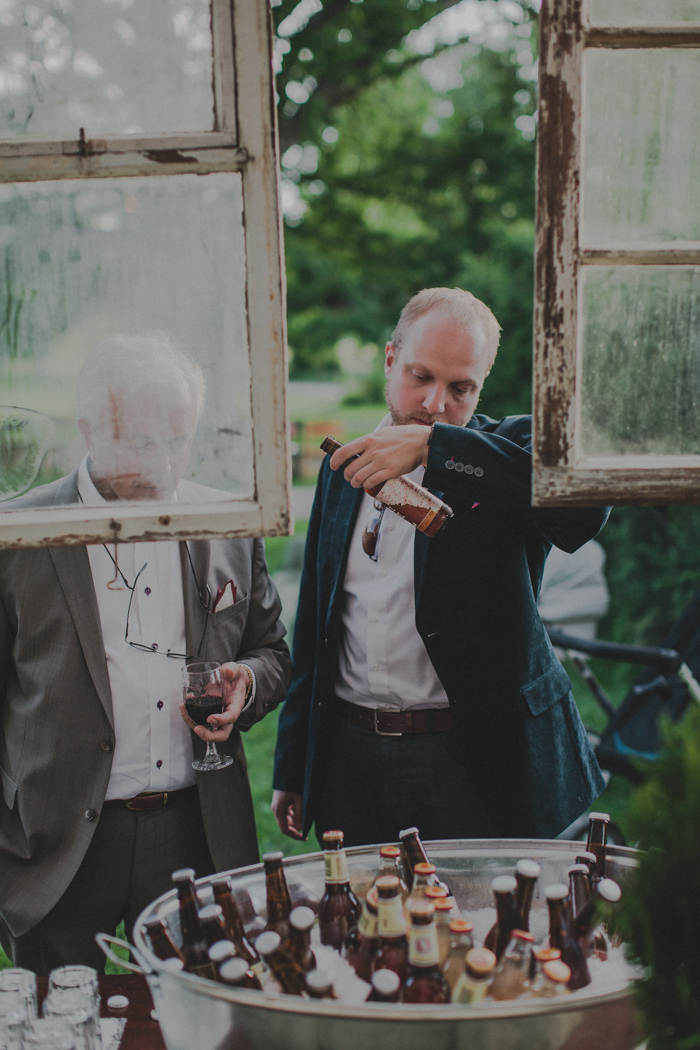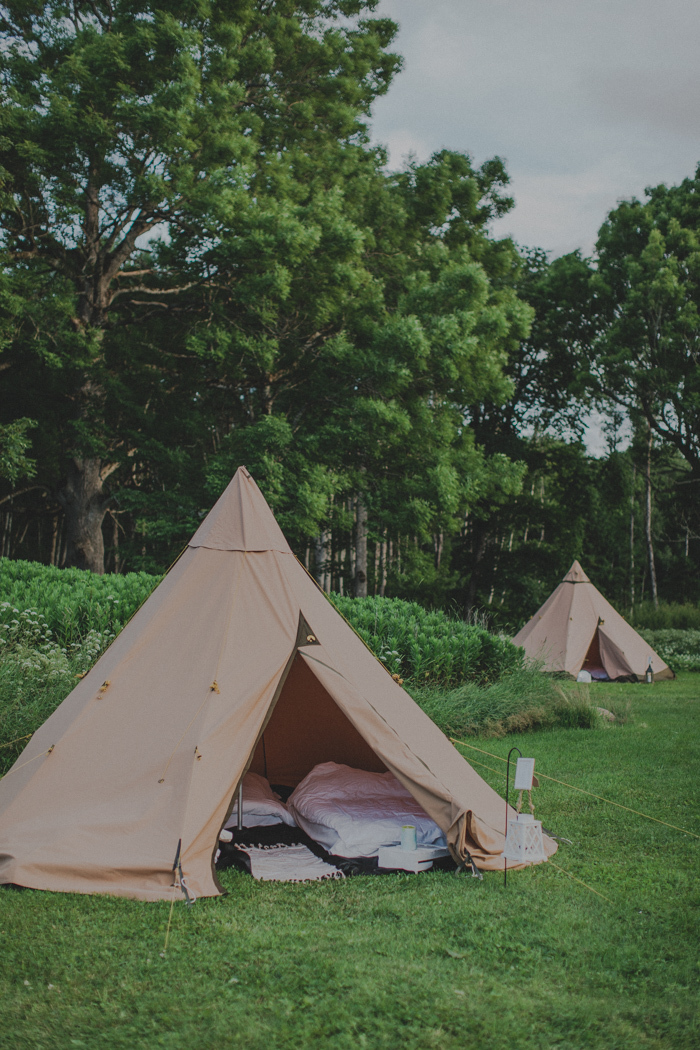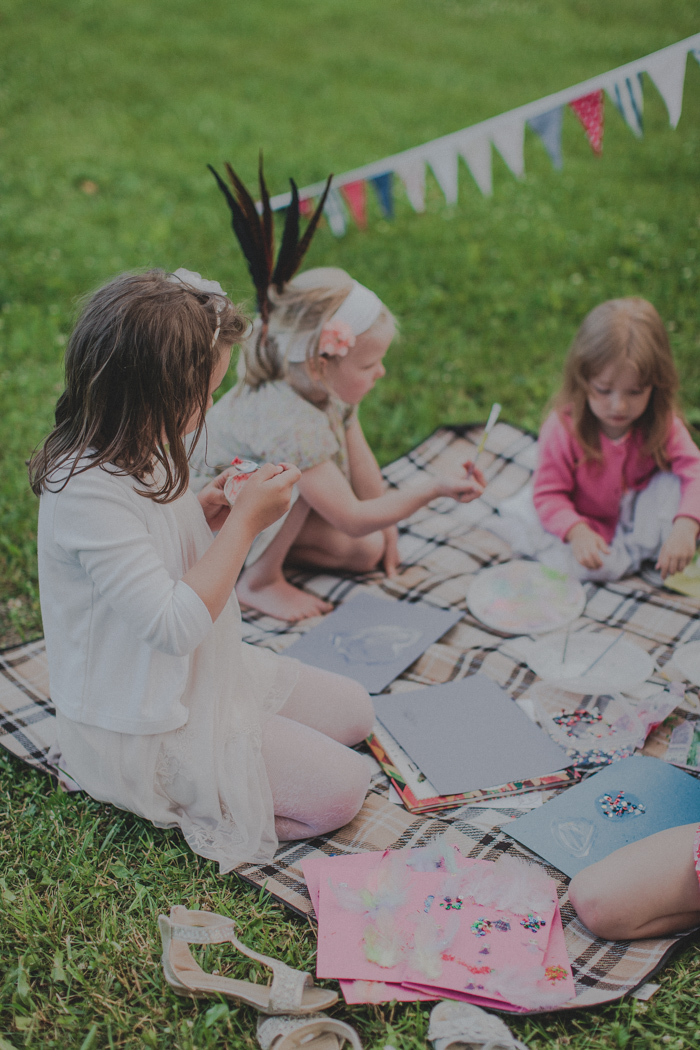 What were the highlights of the reception?
Where do I begin? I think the whole reception was a highlight: the food, the music, the speeches, the dancing, the venue, the everything. All the items came together as we had planned, with many thanks to all the people who participated in the preparations and took care of us during the evening.
Just being there and enjoying ourselves and having everything turn out so great that day was a highlight on its own. It was a fantastic laid-back summer day with a lot of love and laughter around us. I wish we could do it again, straight away!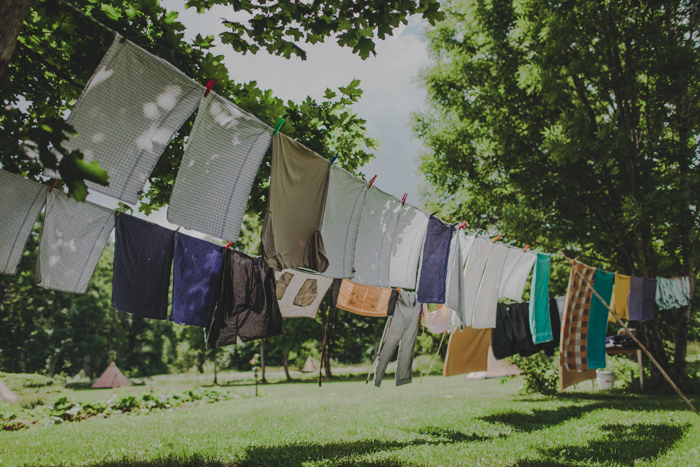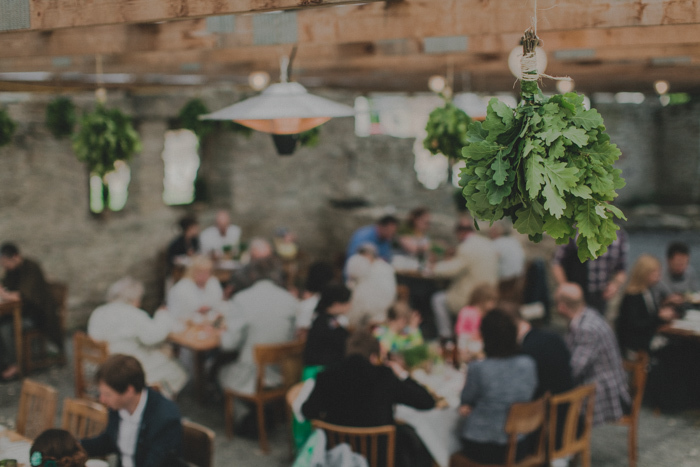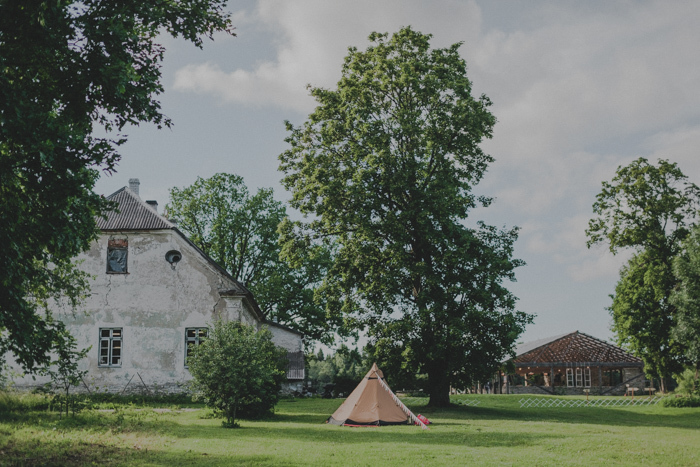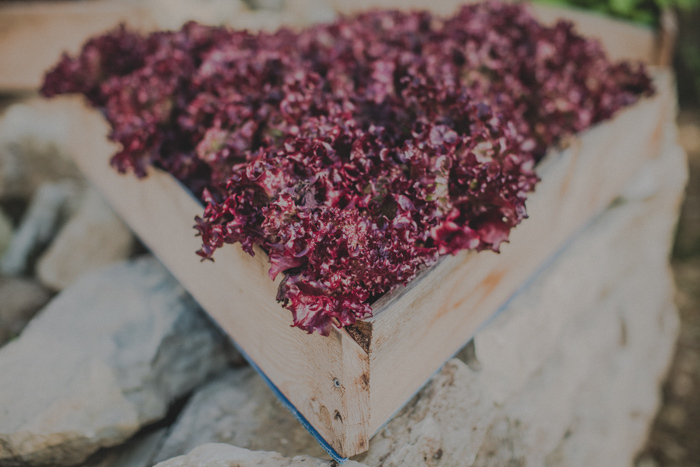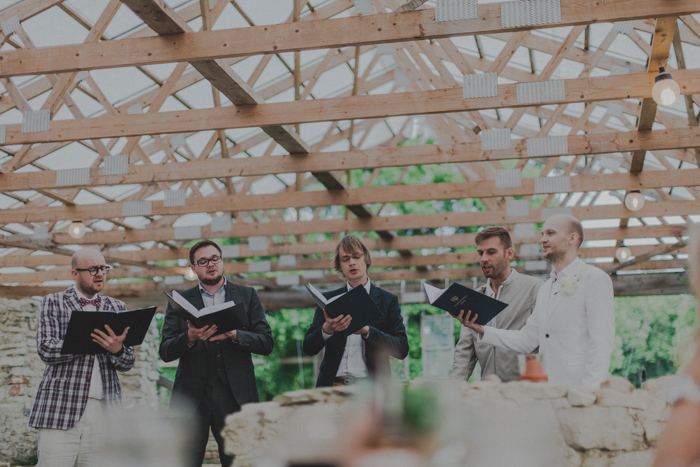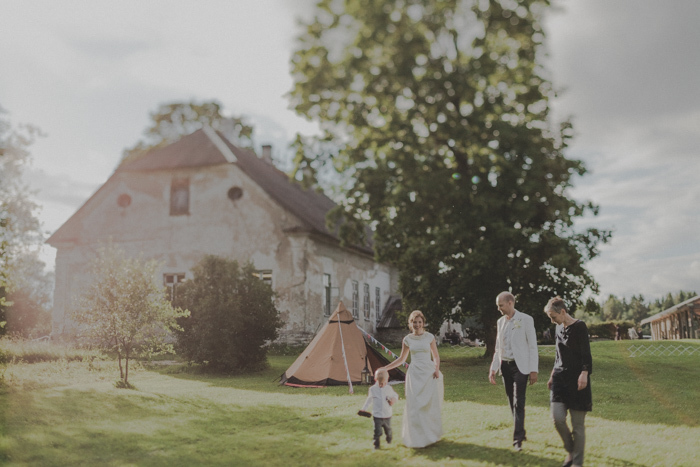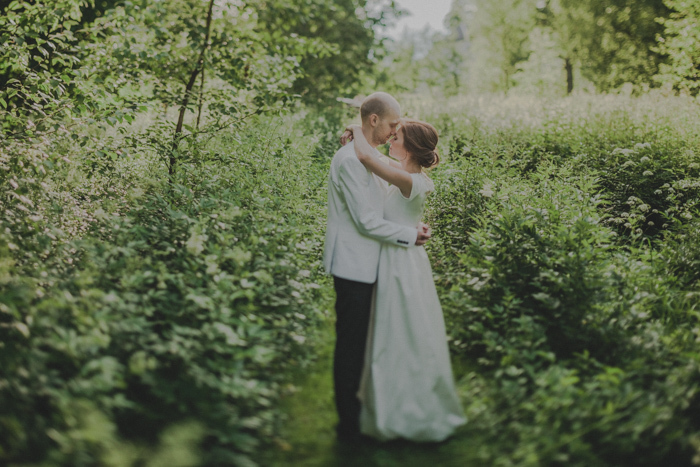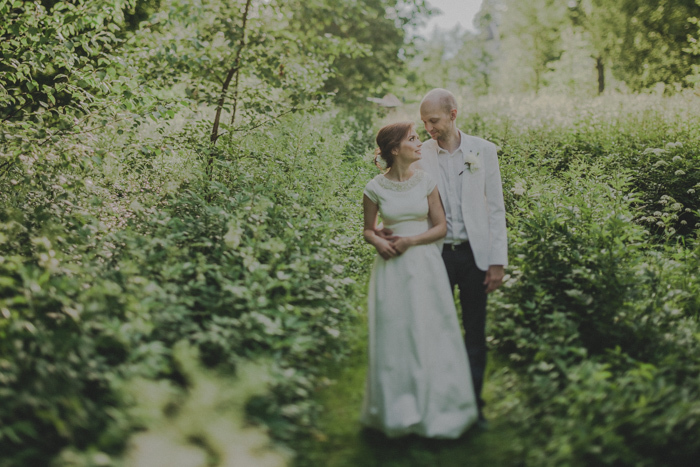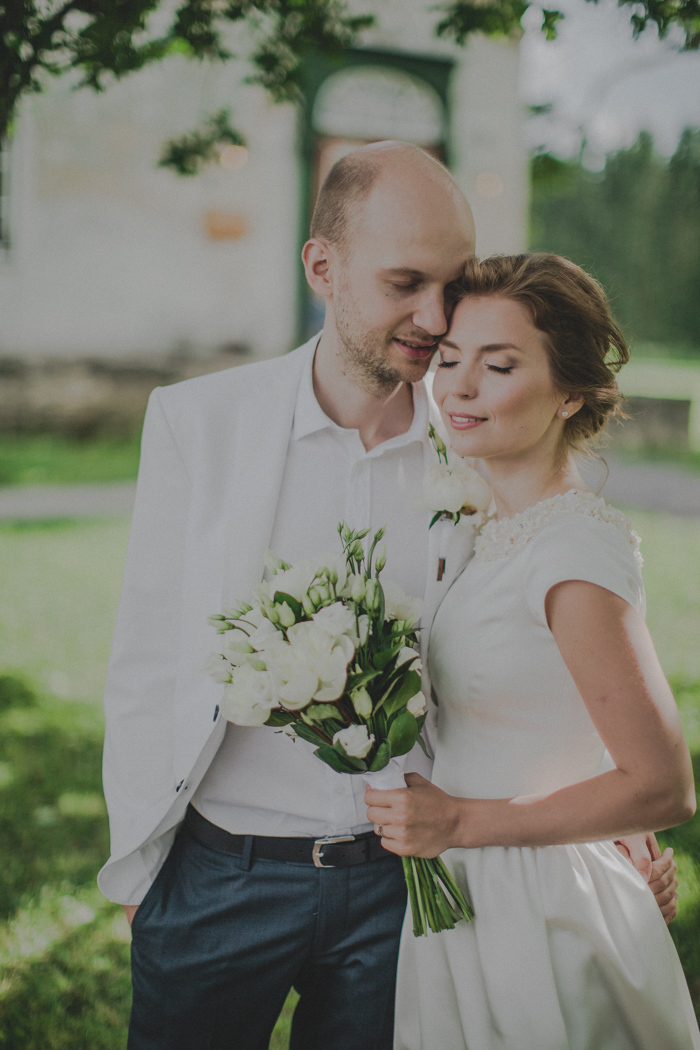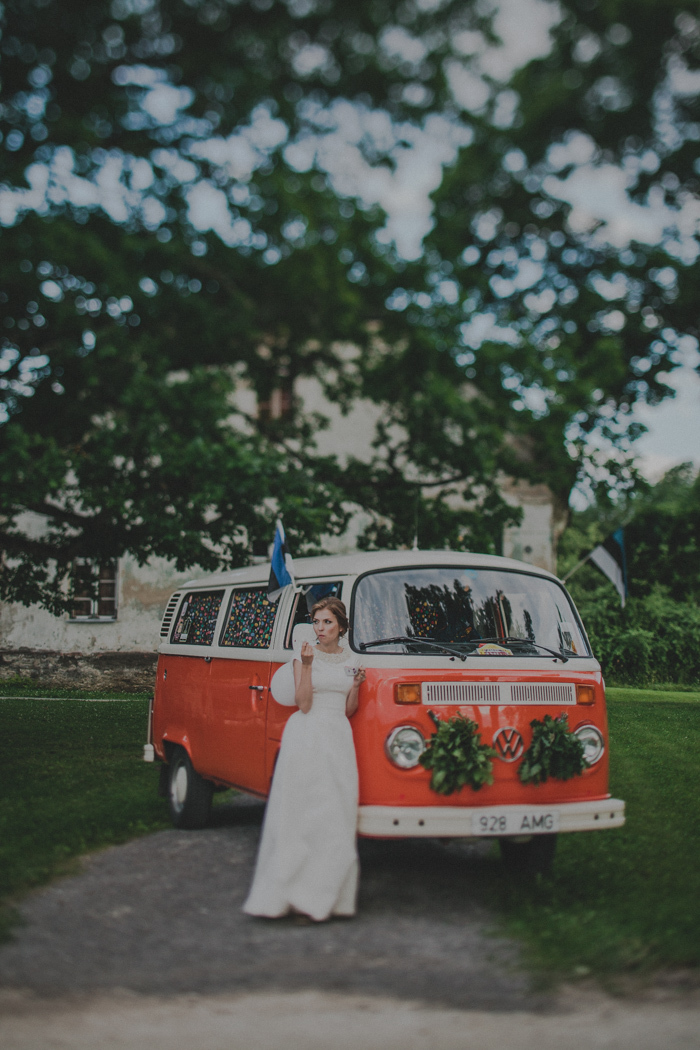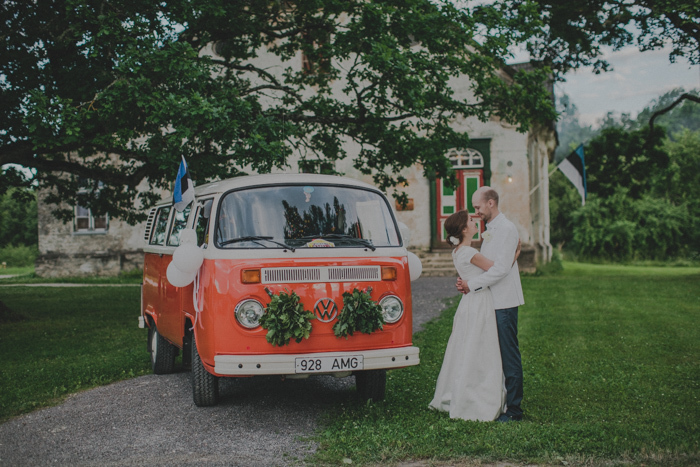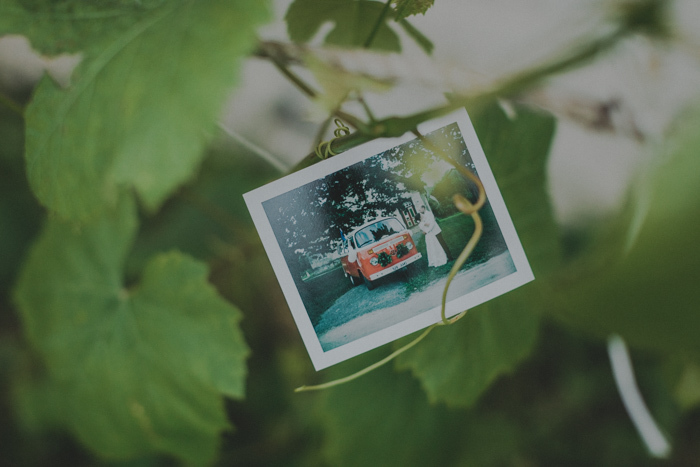 What was the best thing about having an intimate wedding?
It was good that we had time for everyone, at least a little more than just a "hello". There was no one we felt we had to invite or felt awkward having with us. Everyone there, knew they were all close to us; it felt like being home and just being ourselves among the best people.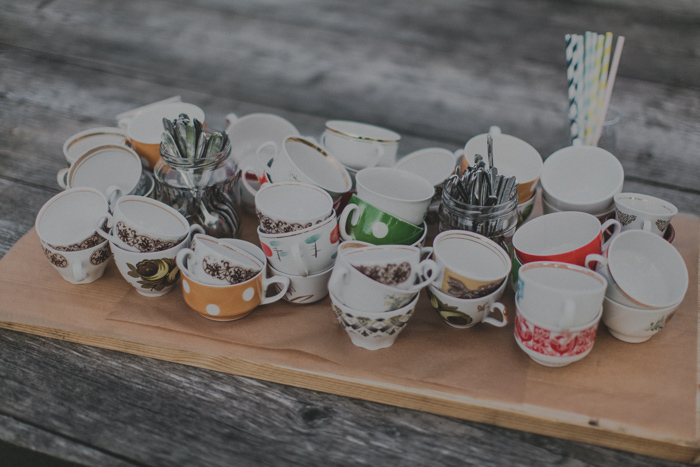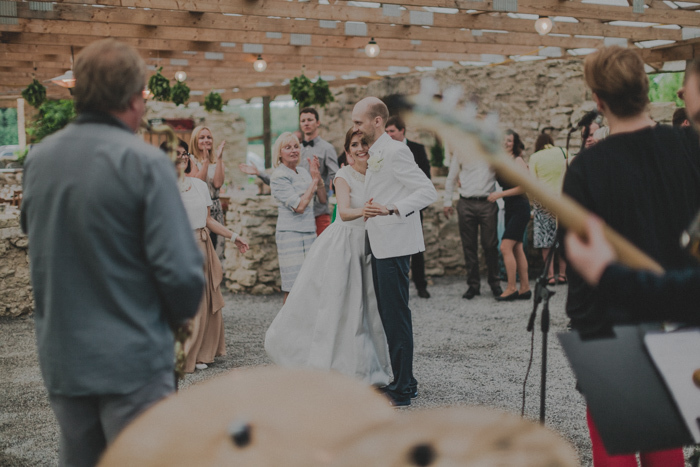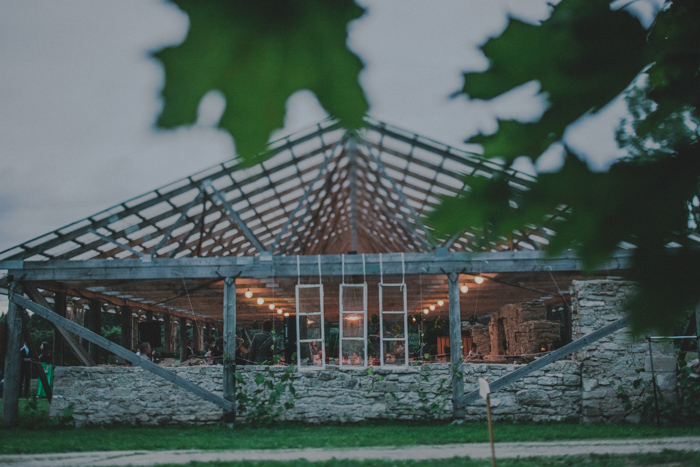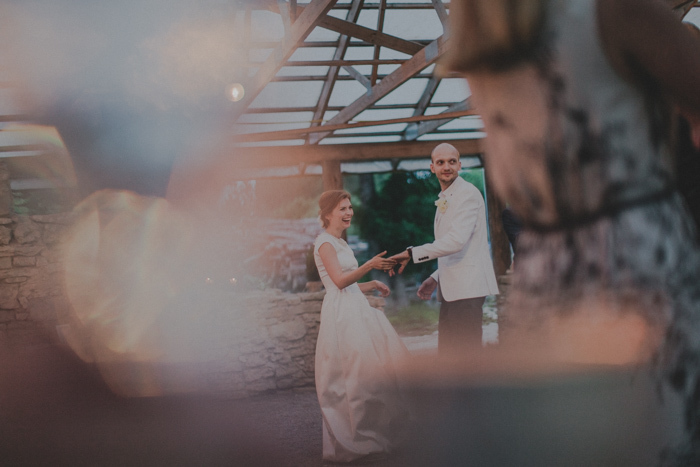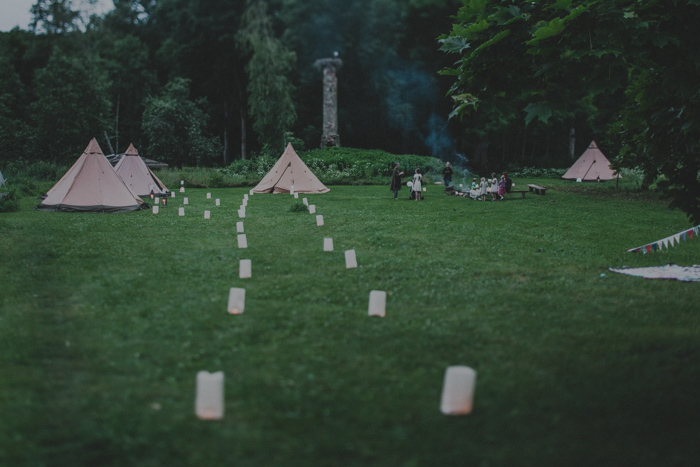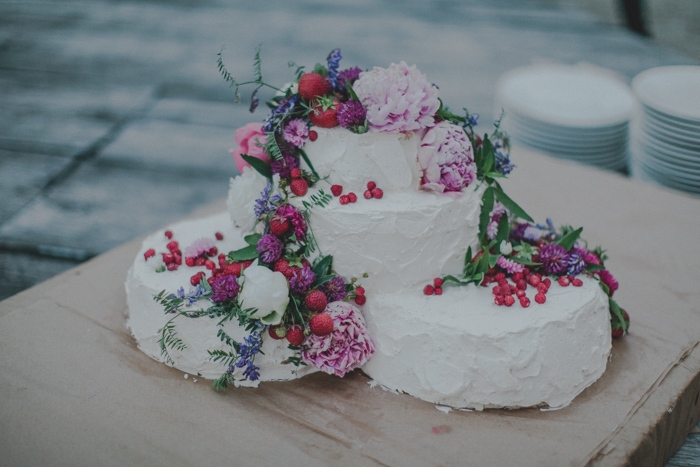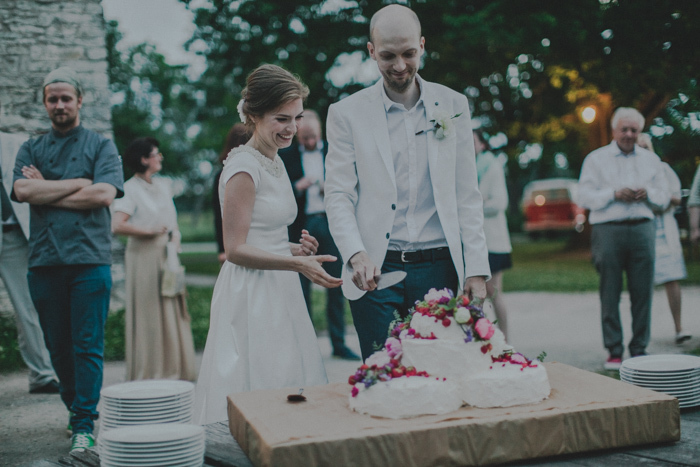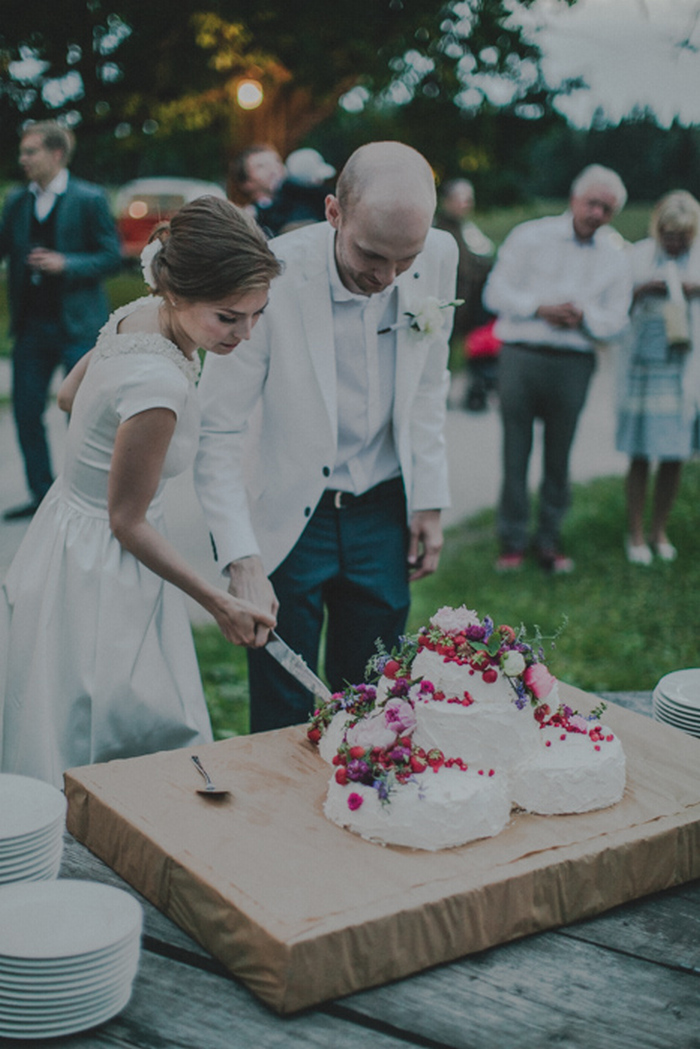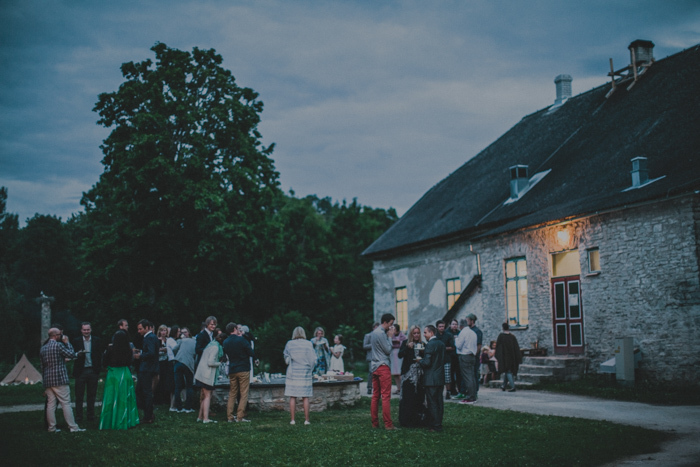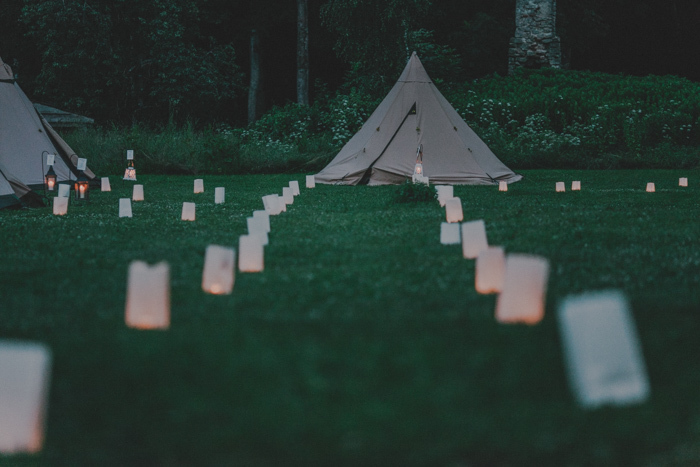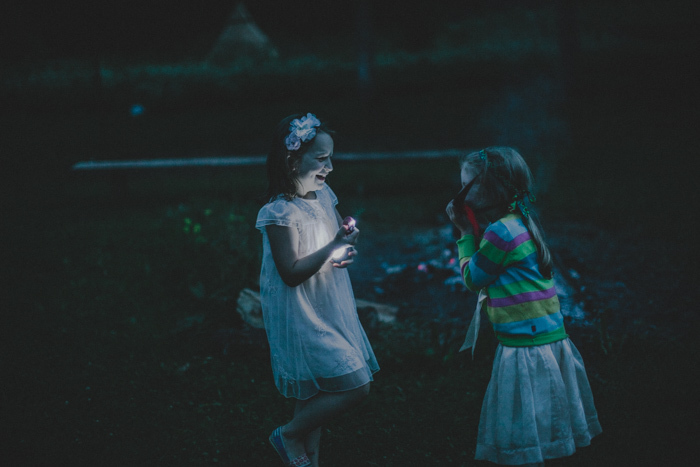 What advice do you have for couples who are considering an intimate wedding?
Even when you don't have many guests or are doing a lot of the planning yourself, it is useful to have a wedding planner (as did we), so at least when the day arrives, they will take care of every detail and you just need to sit back and enjoy the ride. We also hired someone to care for and entertain the children, not just to ask them to sit at a table the whole night. Being a parent of two little ones, that was a pretty important part of the planning too.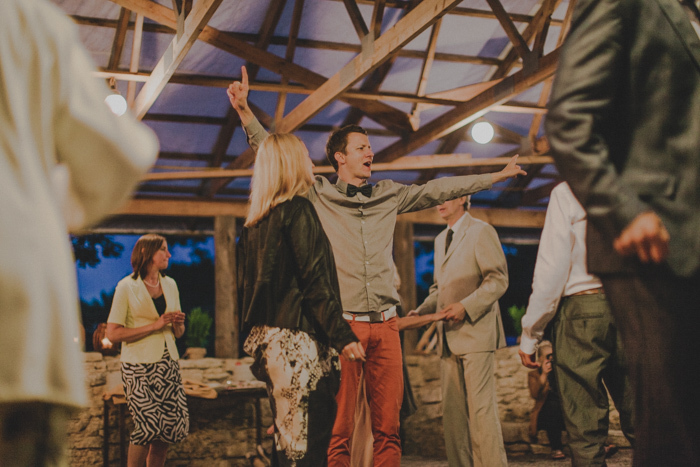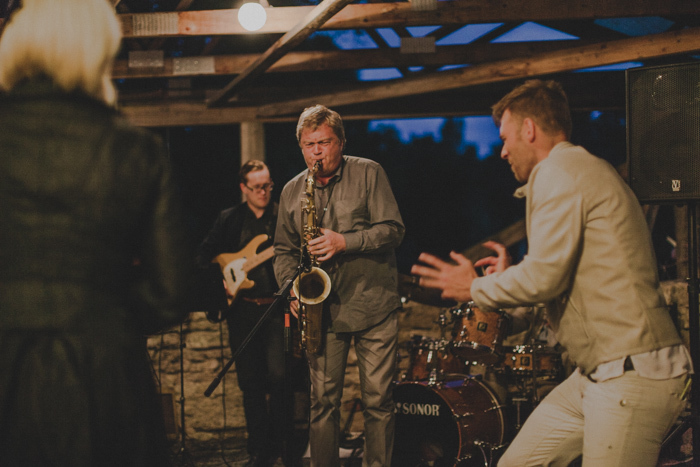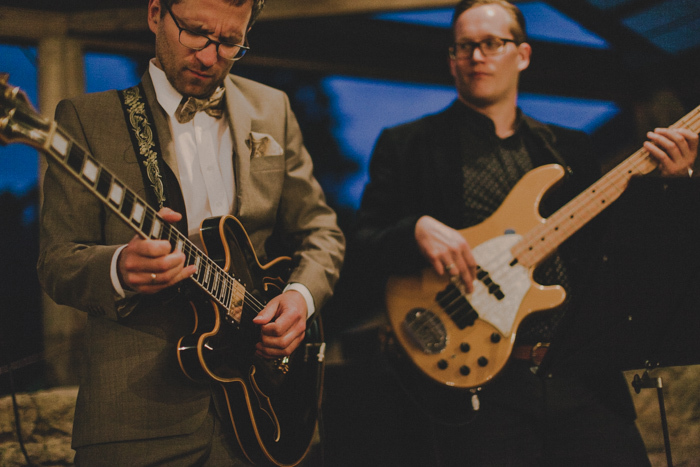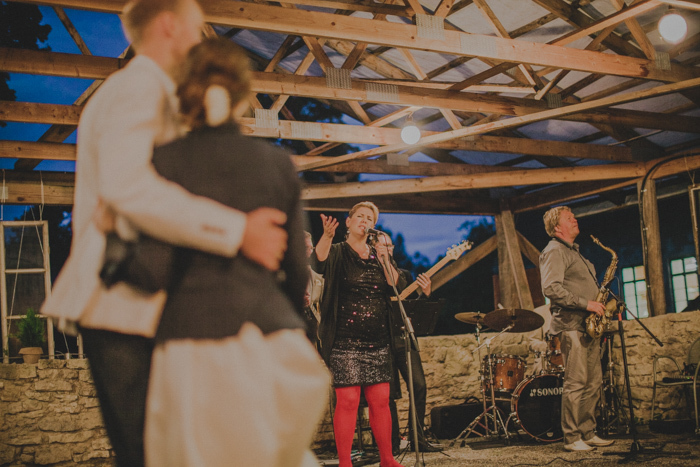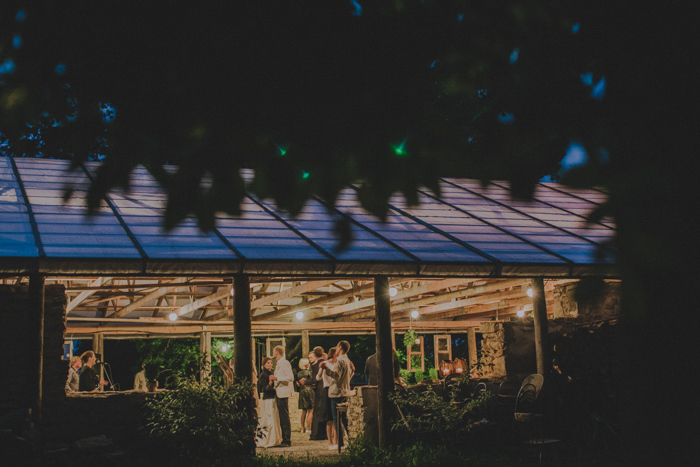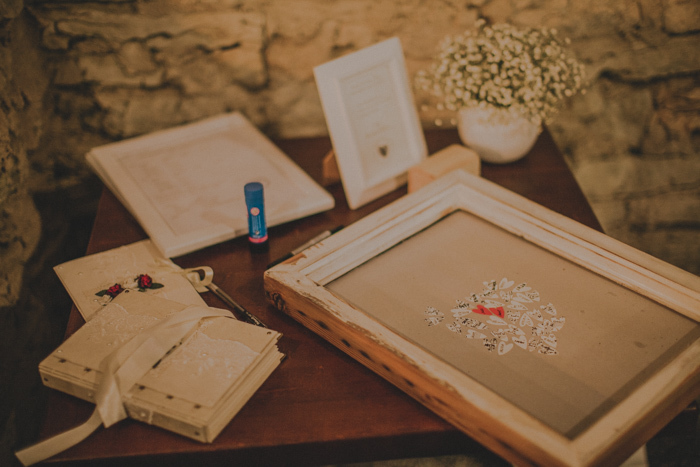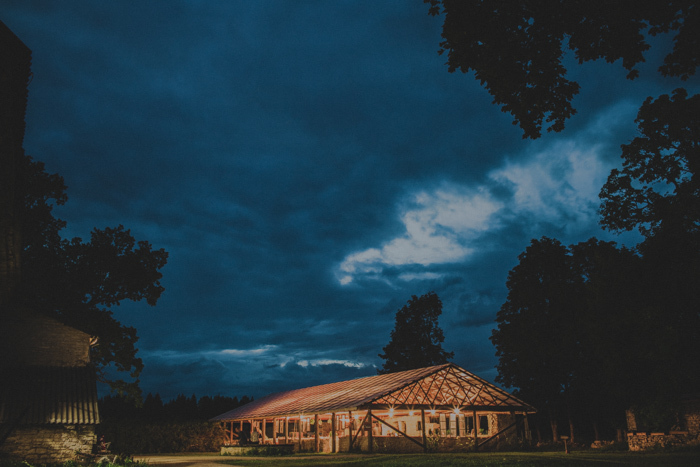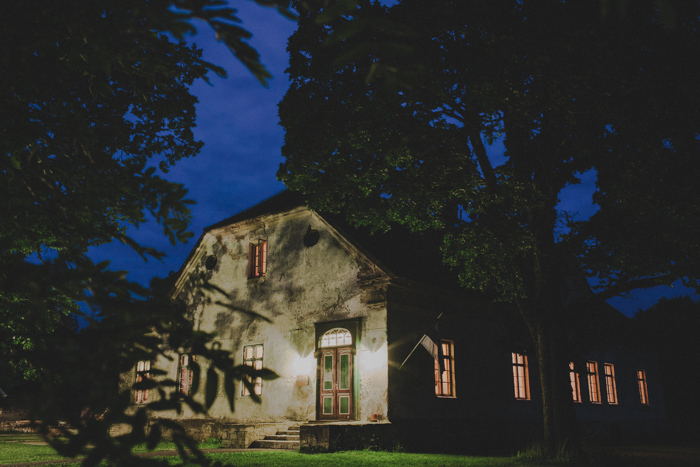 Vendors:
Wedding Planner: Gätlin Tanni AGT Studio
Hair and Make Up: Mari Ojasaar
Photographer: Gerry Sulp
Videographer: Getter Kuusmaa
Dress: Idea Bride, executed by HV Haus
Music: Kaire Vilgats and Raivo Tafenau Band
Catering: Põhjaka Manor
Craft Beer Roosimägi Ale: Madis Tüür, Matsalu Pruulikoda 
Coffee Beans: Tim Wendelboe
Wedding Host: Veiko Tubin