Brides who love all things vintage, take note! Elizabeth and Ross' San Diego wedding is filled with details that will make you swoon. From the bride's fabulous outfit, complete with a vintage dress and hat, to a darling vintage cake topper, there's nothing not to love about these nuptials!
The couple tied the knot right across the street from their house at the Alcazar Garden in Balboa Park, with Elizabeth's sister as the officiant. After the ceremony, the couple visited three destinations. First, they stopped at their house for French champagne and homemade herb and citrus cakes (cake before dinner? Count us in!), then the wedding party went to the couple's favorite neighborhood, Buona Forchetta, for dinner, wine and more dessert. They finished off the night at Kindred, a vegan death metal craft cocktail bar.
Thanks to Let's Frolic Together for sharing this fantastic wedding with us!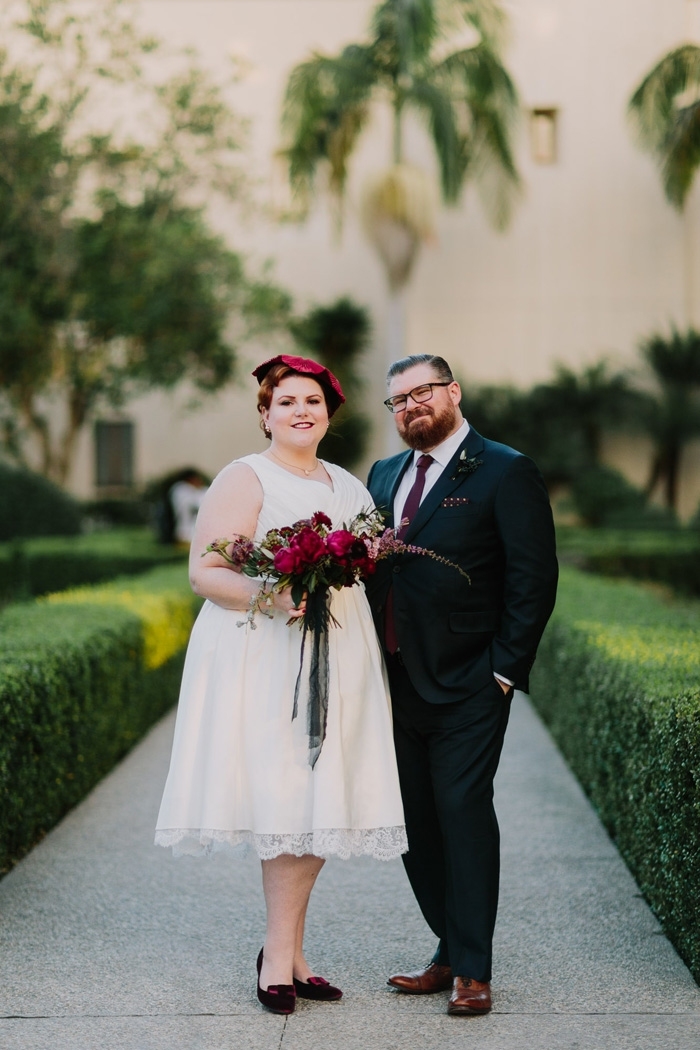 Elizabeth, 38 & Ross, 40
Location: San Diego, CA
Wedding Date: December 7, 2017
Number of Guests: 15
Wedding Cost: We didn't really set a budget, instead we made a wish list and worked from there. Our parents generously gifted us photography and champagne/dinner. The total including my ring was about $10,000.
Wedding Ceremony Location: Alcazar Garden, Balboa Park, San Diego, CA
Wedding Reception Location(s): Cocktail Hour: Our Home; Dinner: Buona Forchetta, South Park, San Diego, CA; After party: Kindred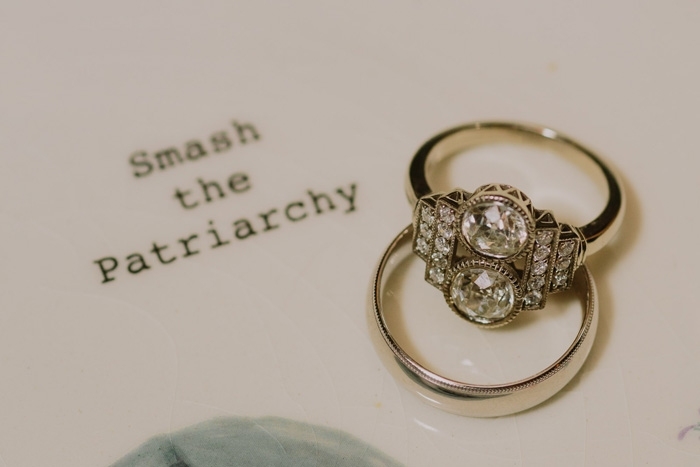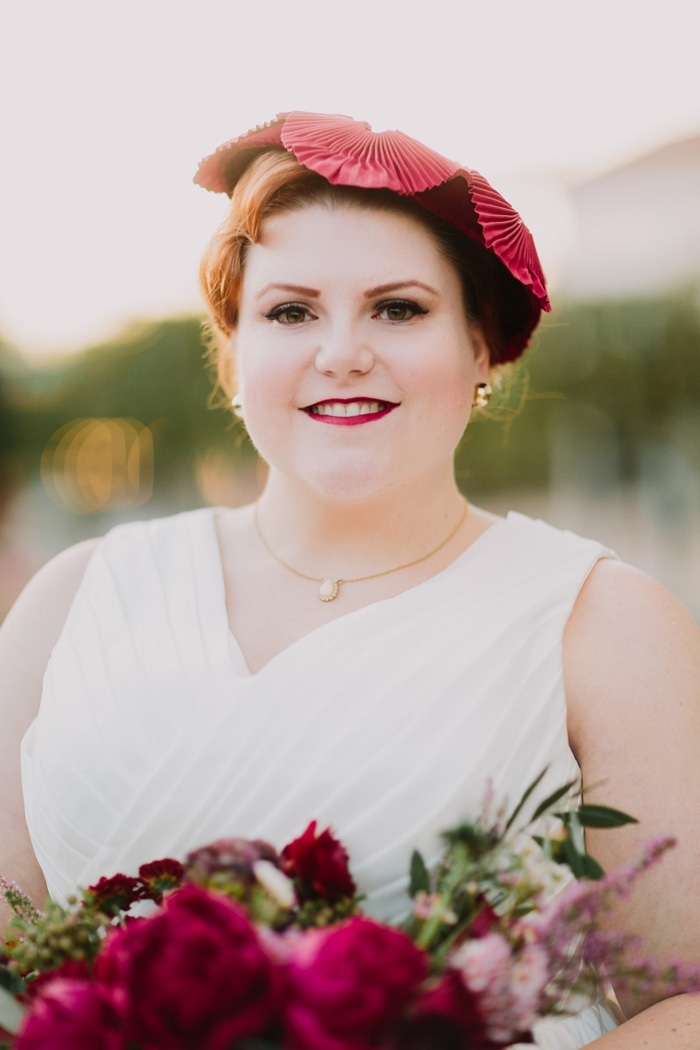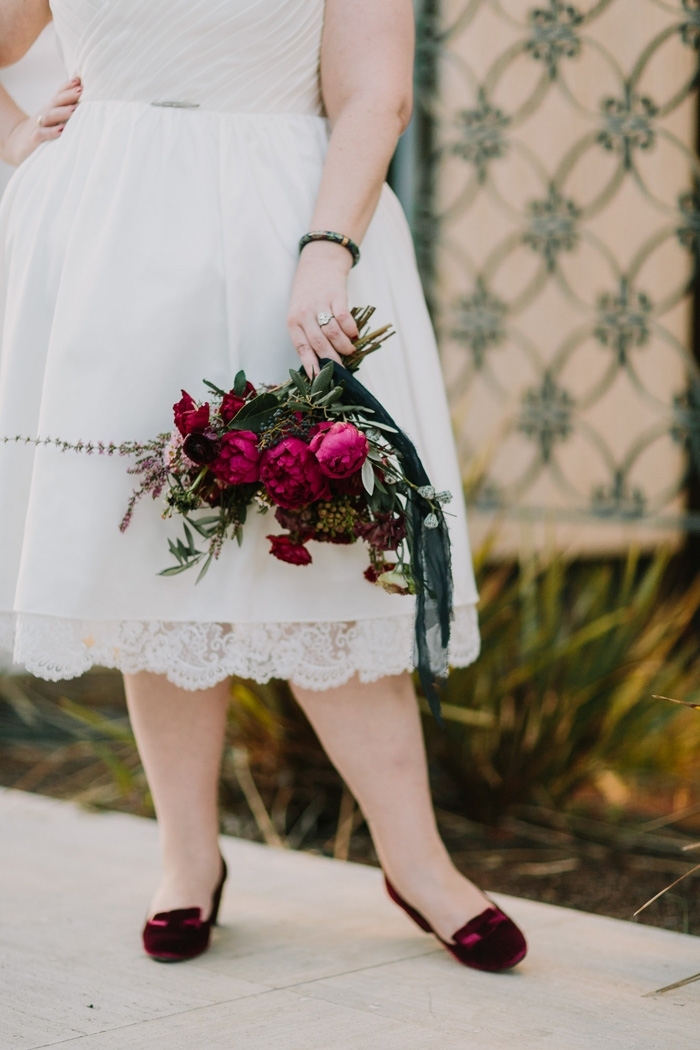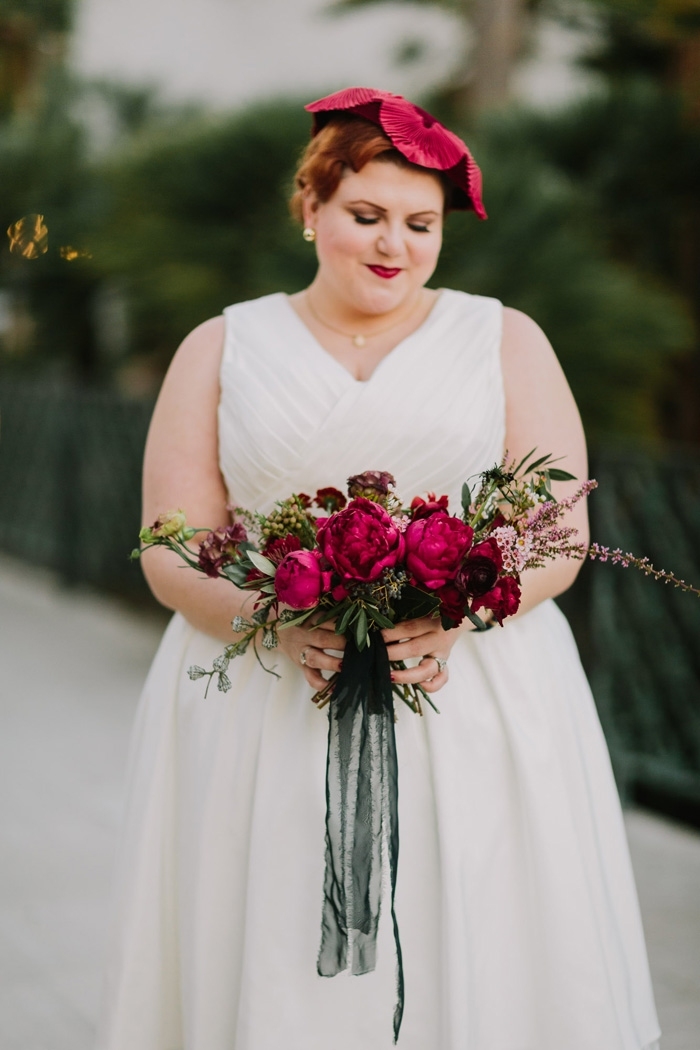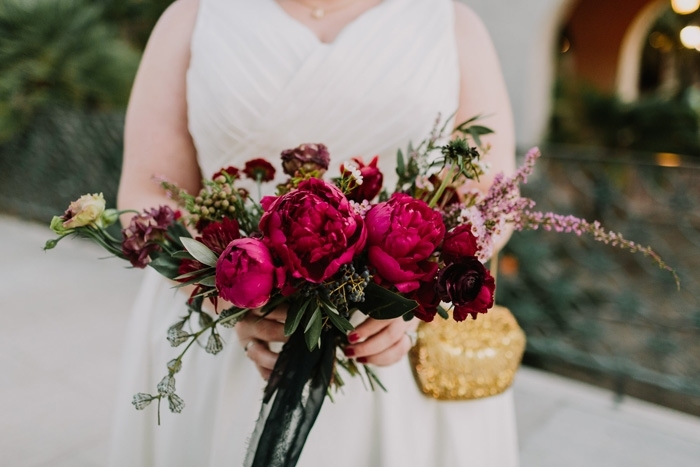 Why did you decide to have an intimate wedding?

We initially wanted to elope with just the two of us, but as we started planning we realized that we wanted to share our commitment with our immediate families and a couple far flung, decades-long friends. Having recently lost two very dear family members, we wanted to end the year with a celebration of our own little family.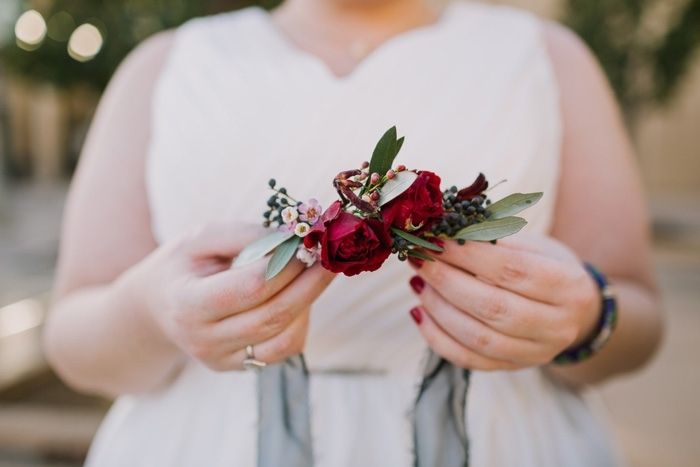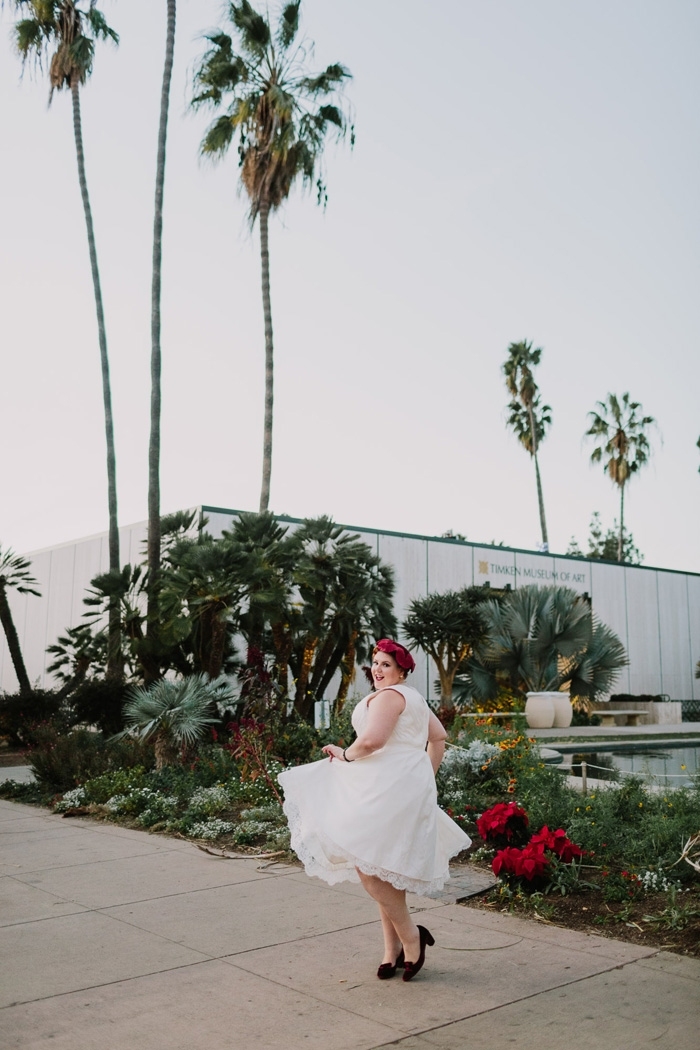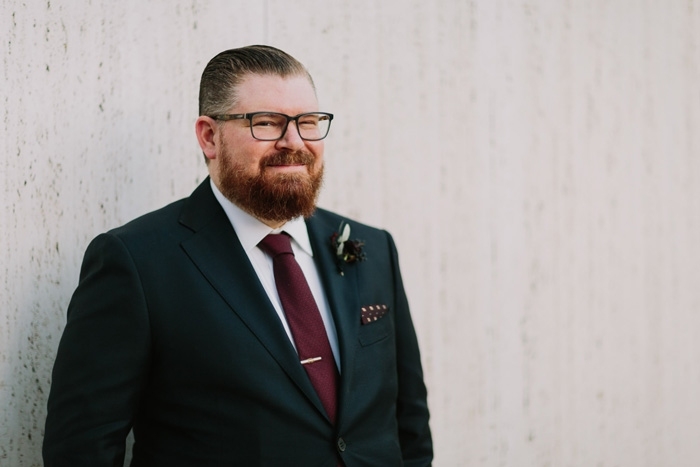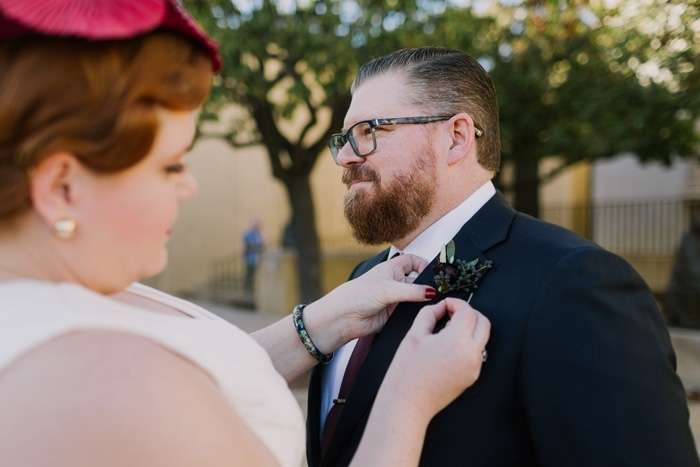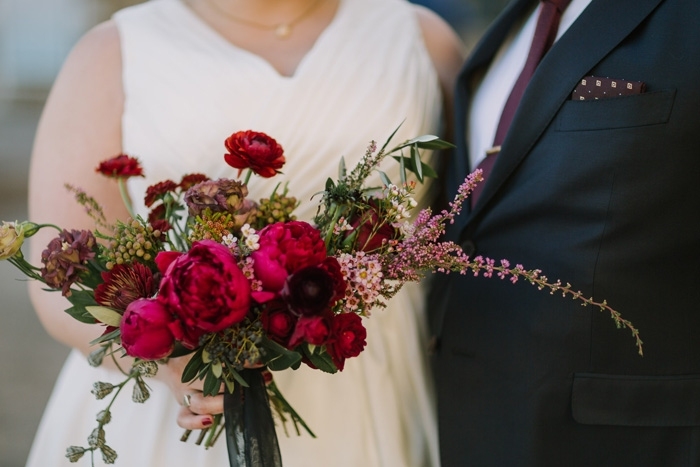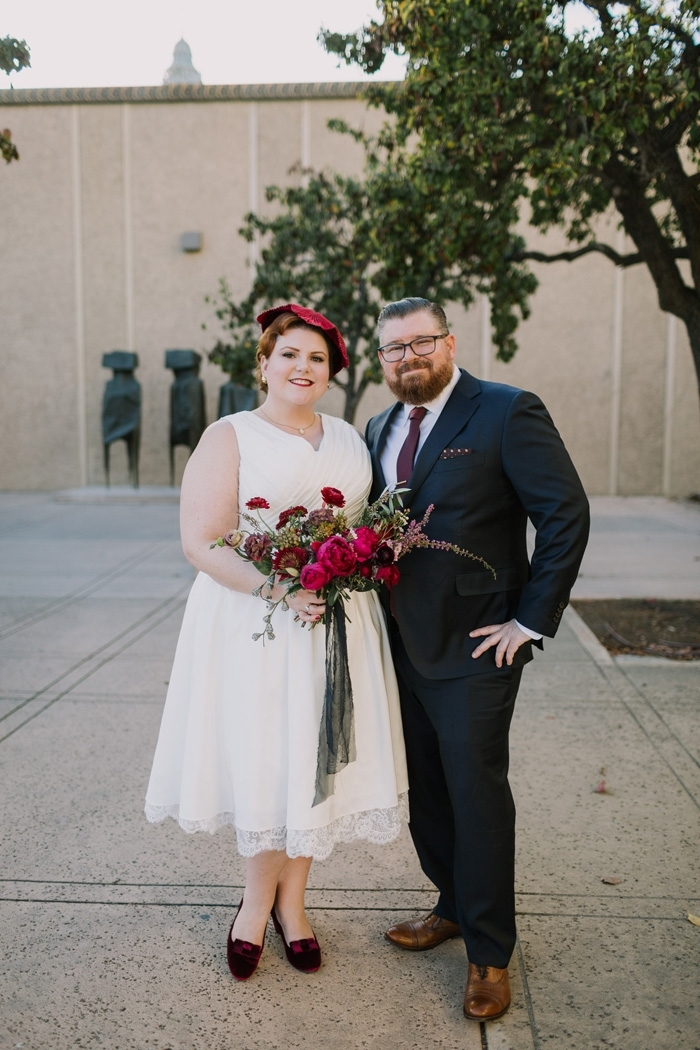 What are some the challenges that you faced planning an intimate wedding?

One of the best things we did was establish our vision at the very beginning of planning.  By staying focused through the planning progress we were able to avoid most challenges and realize our vision.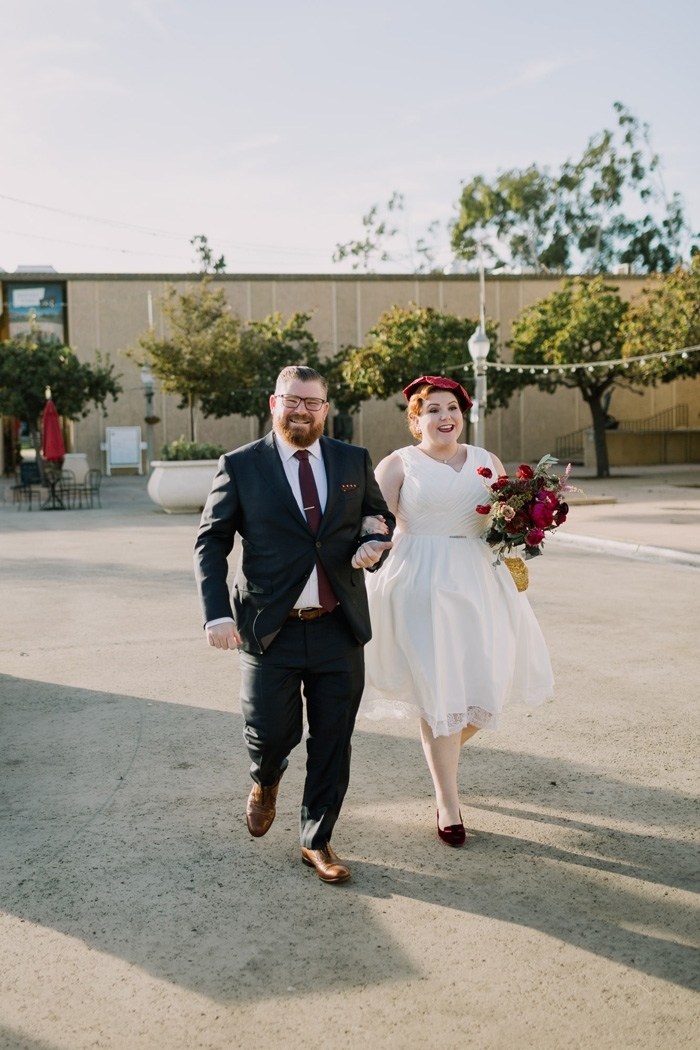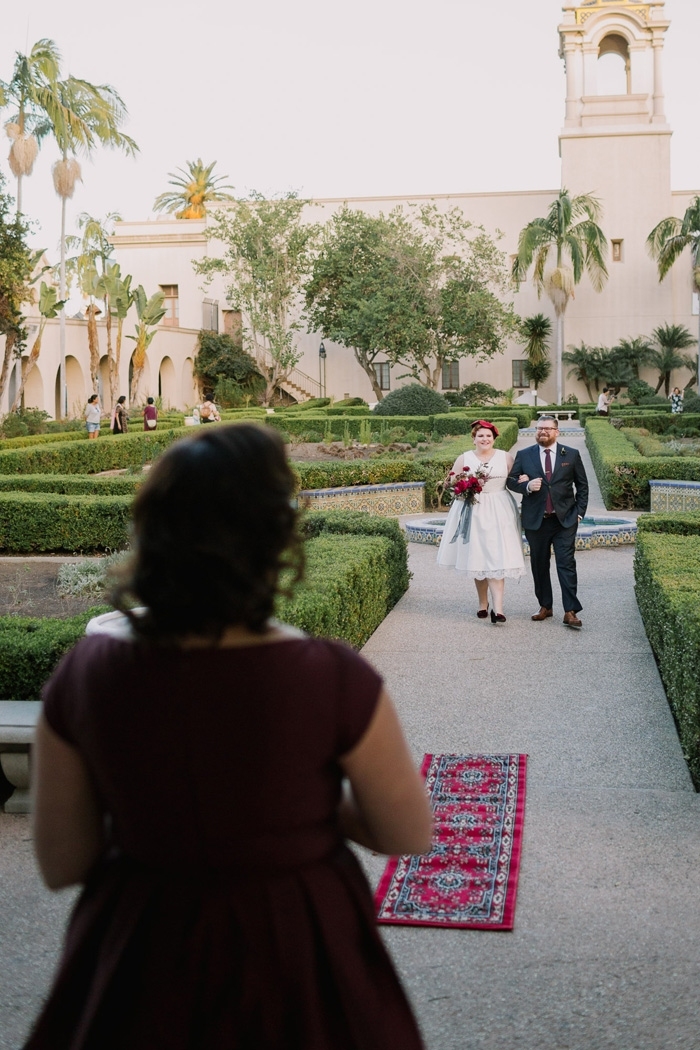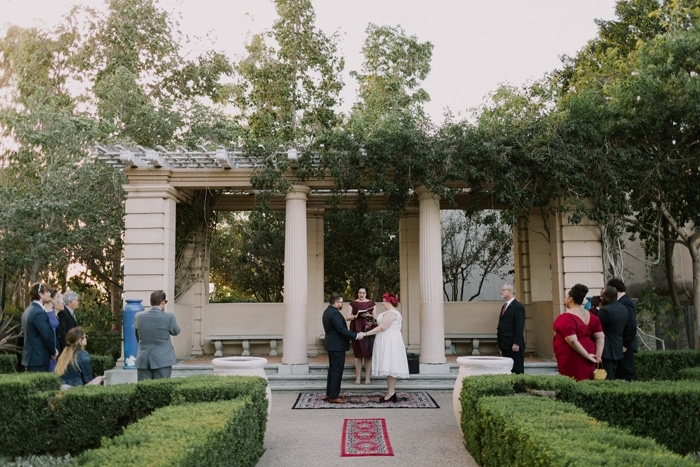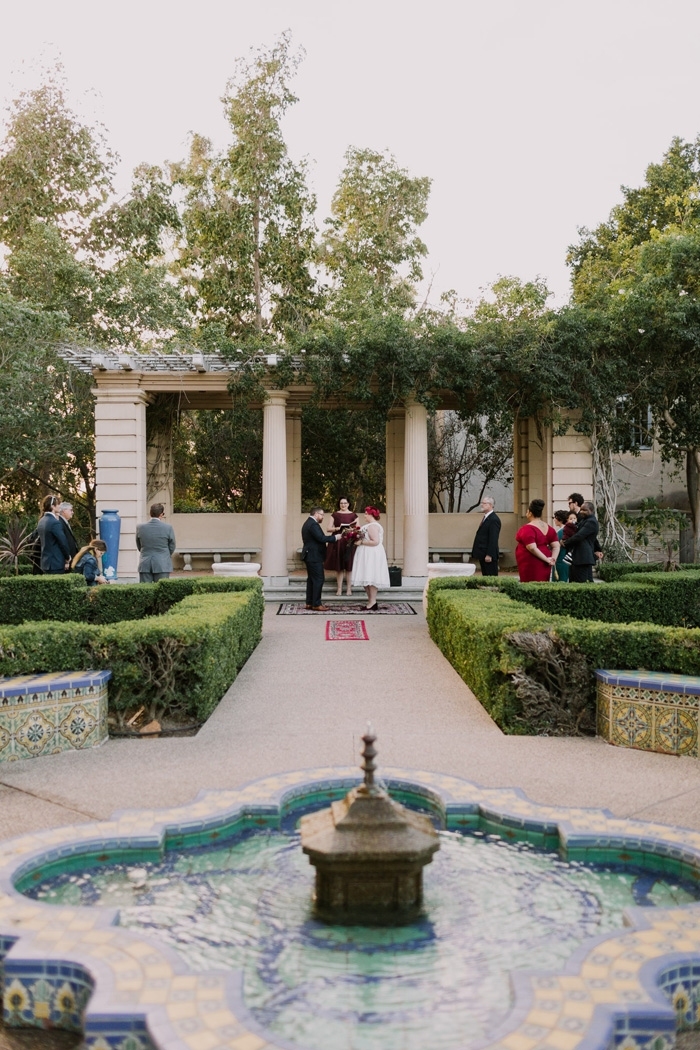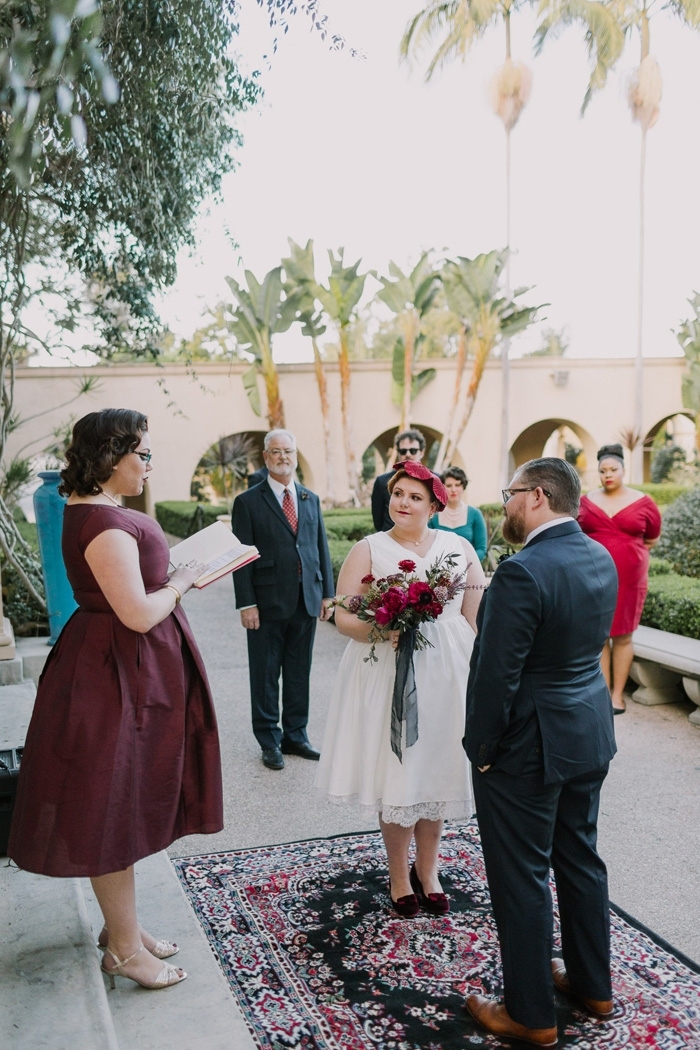 Was it difficult to pare down the guest list? 
Not really, once we decided on just our closest family, the guest list made itself.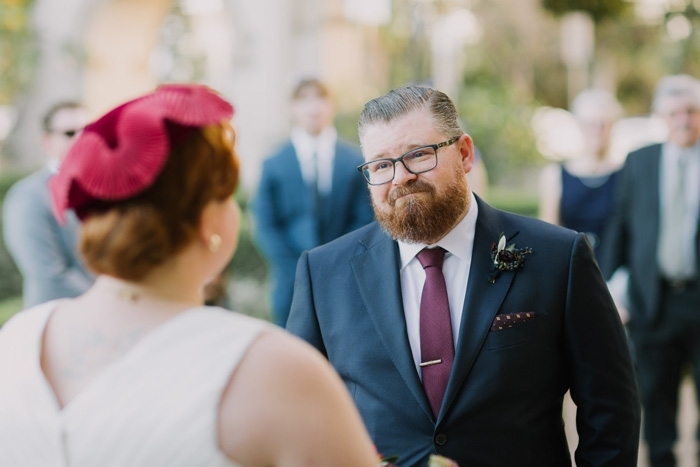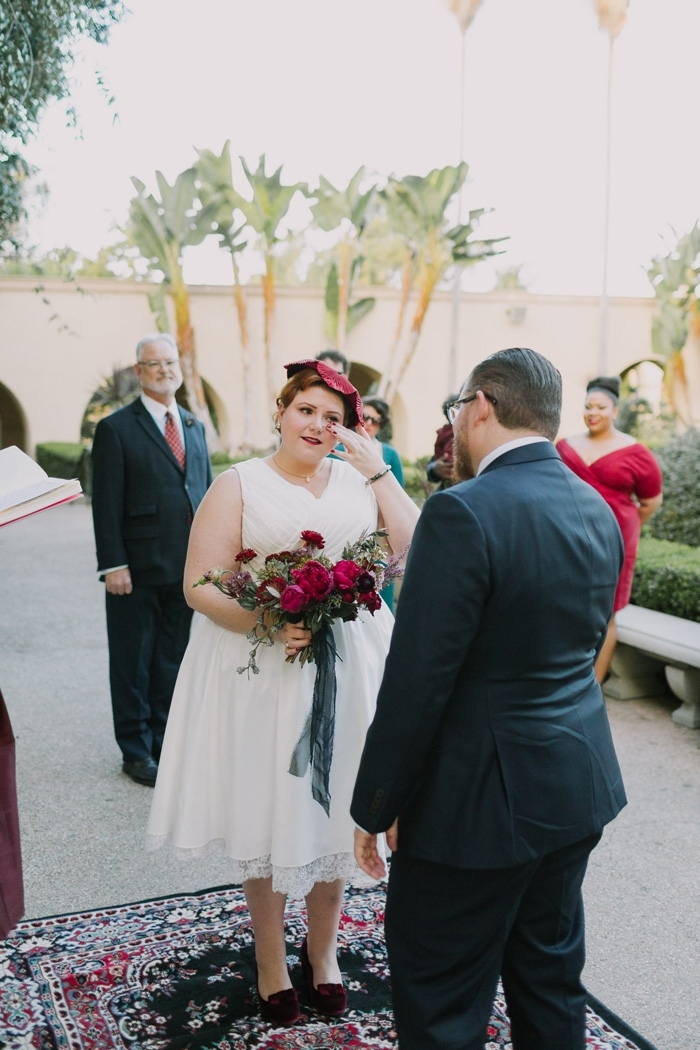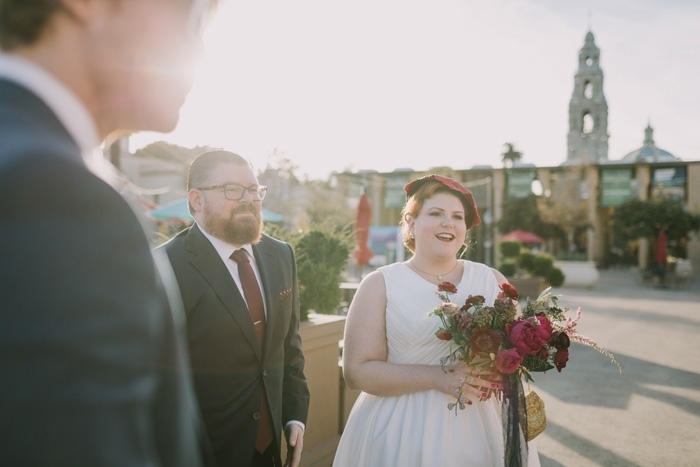 Did you have any 'issues' with the small guest list from friends and family? If so, how did you address them?

Not really, all our friends and family were really just happy for us. We told anyone we thought might be a little hurt in advance and they were all very supportive. We set an email announcement to go out at the same time as the ceremony so no one felt excluded or left to find out on social media.
We also had two guests who weren't enthusiastic about attending an event with multiple locations.  In the end, they attended the ceremony and skipped the reception activities.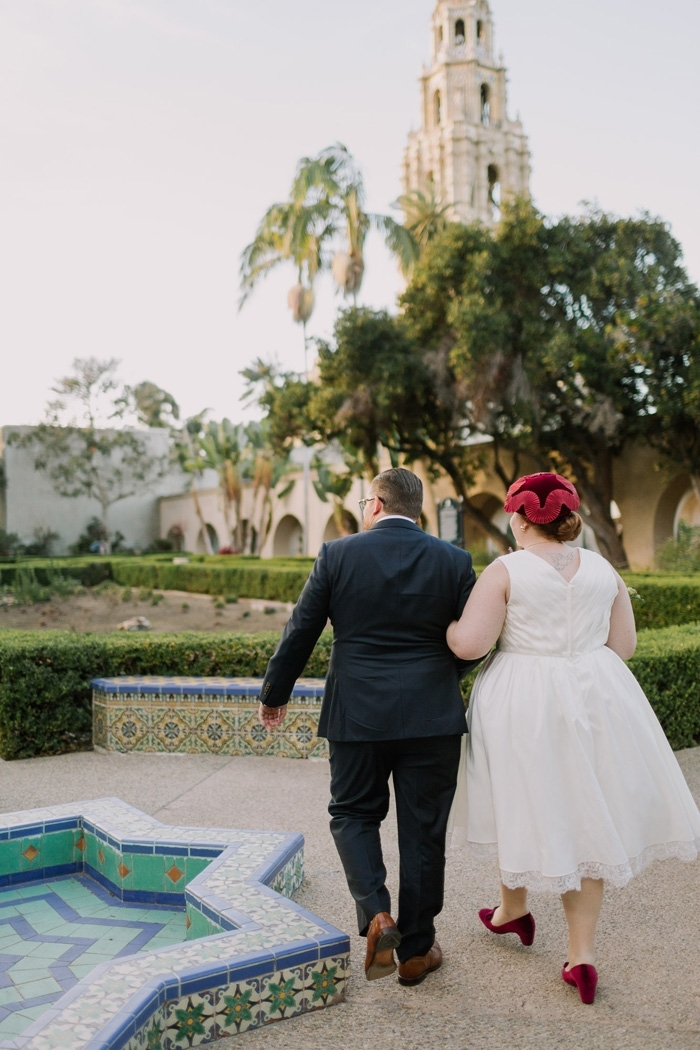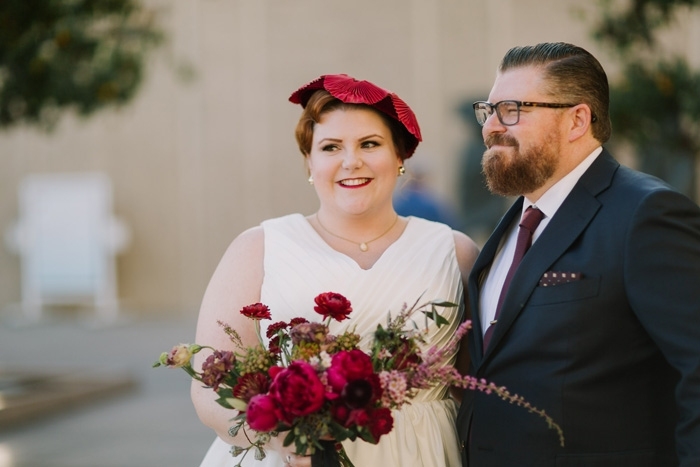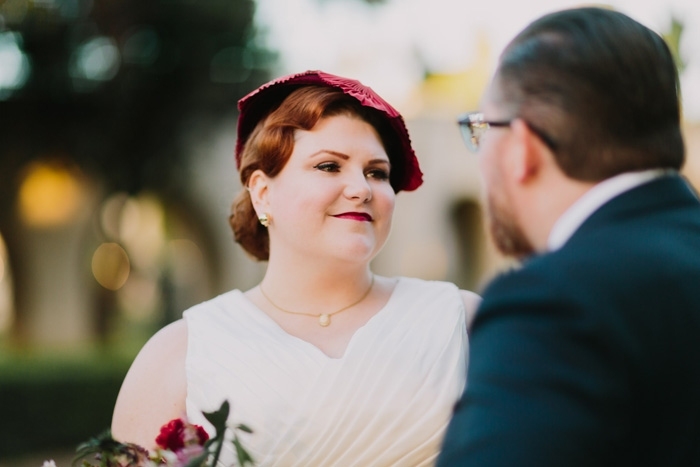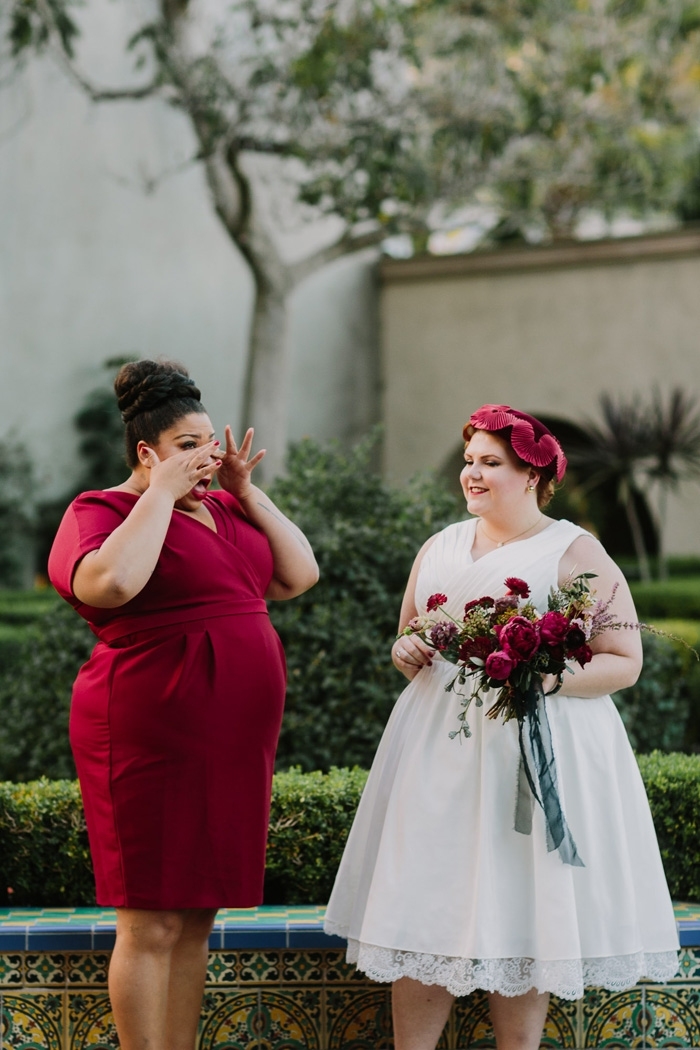 What were the highlights of the ceremony?

My sister presided over the ceremony and had us all in tears from the very beginning. Having just our families in attendance meant the ceremony could be tailored to our vision of love and marriage, making it deeply personal.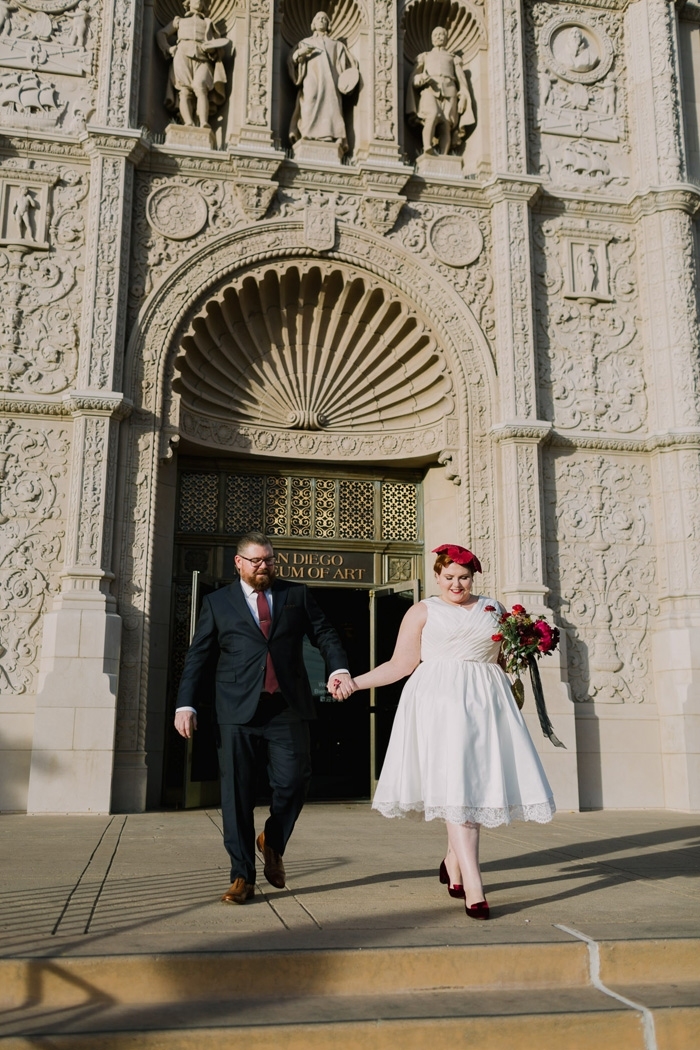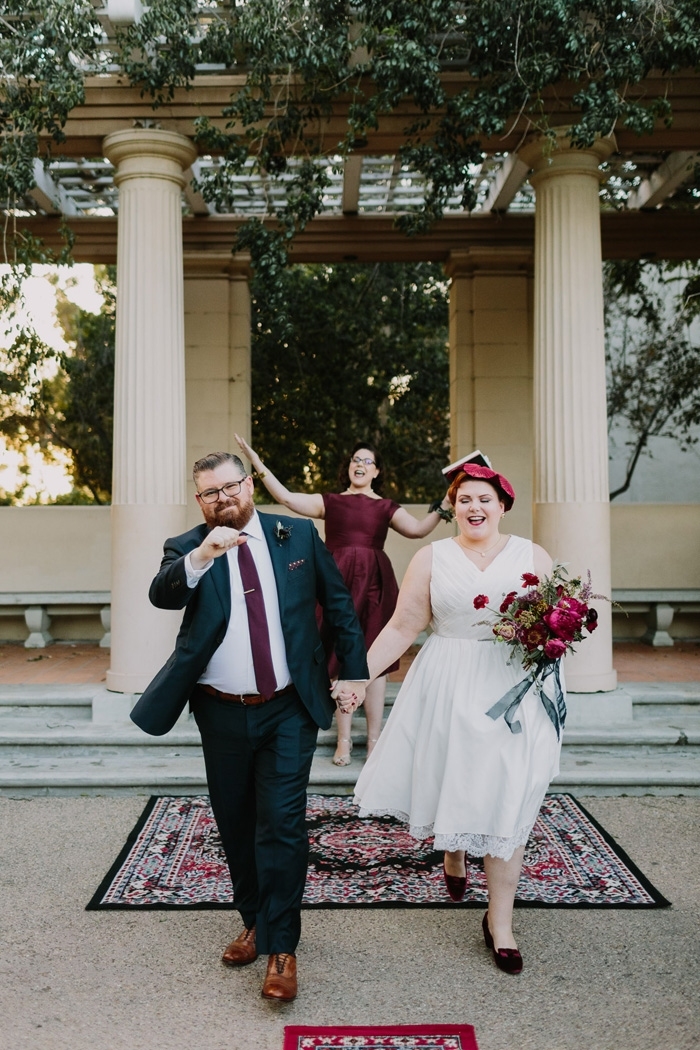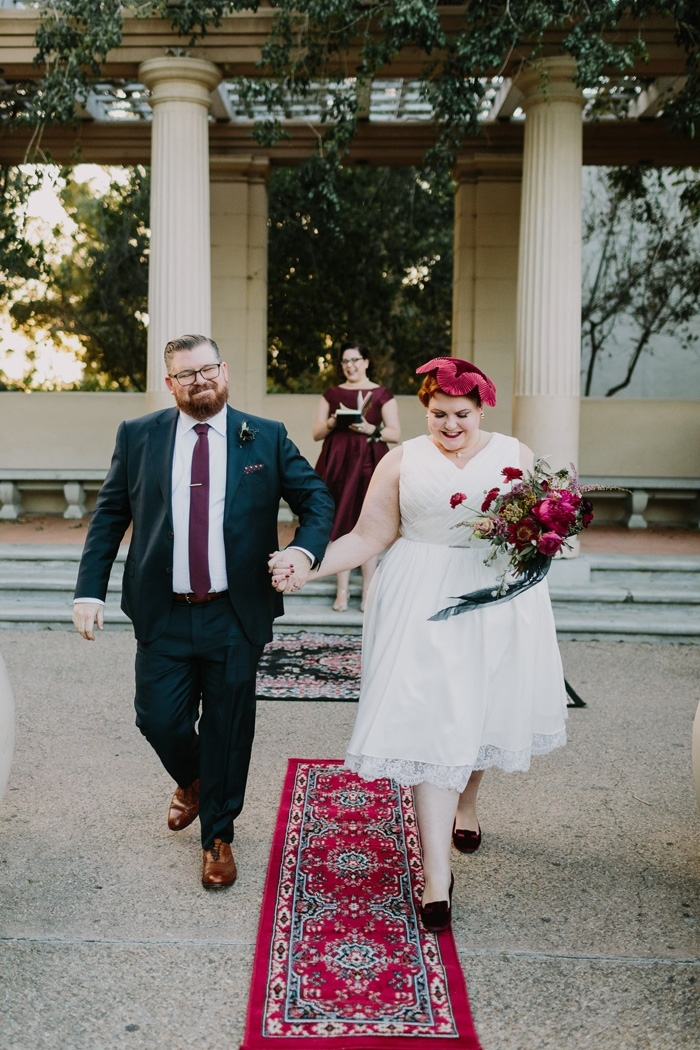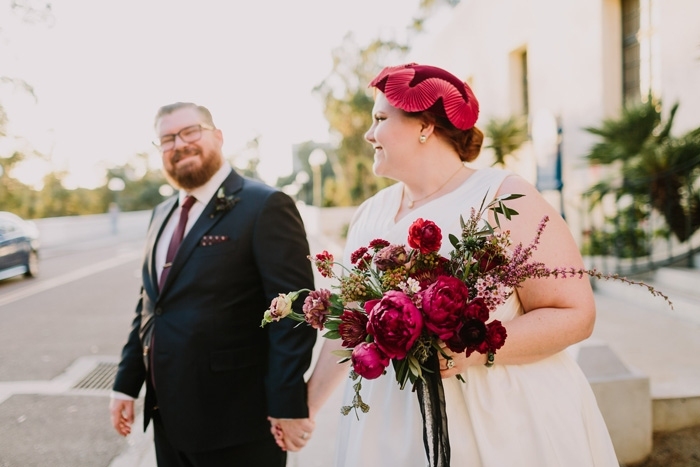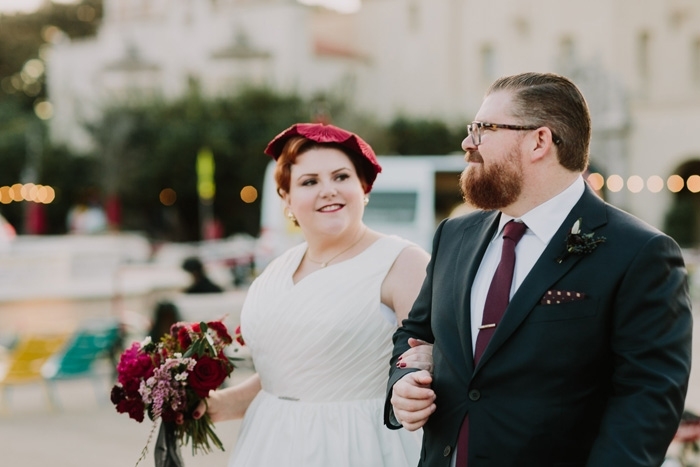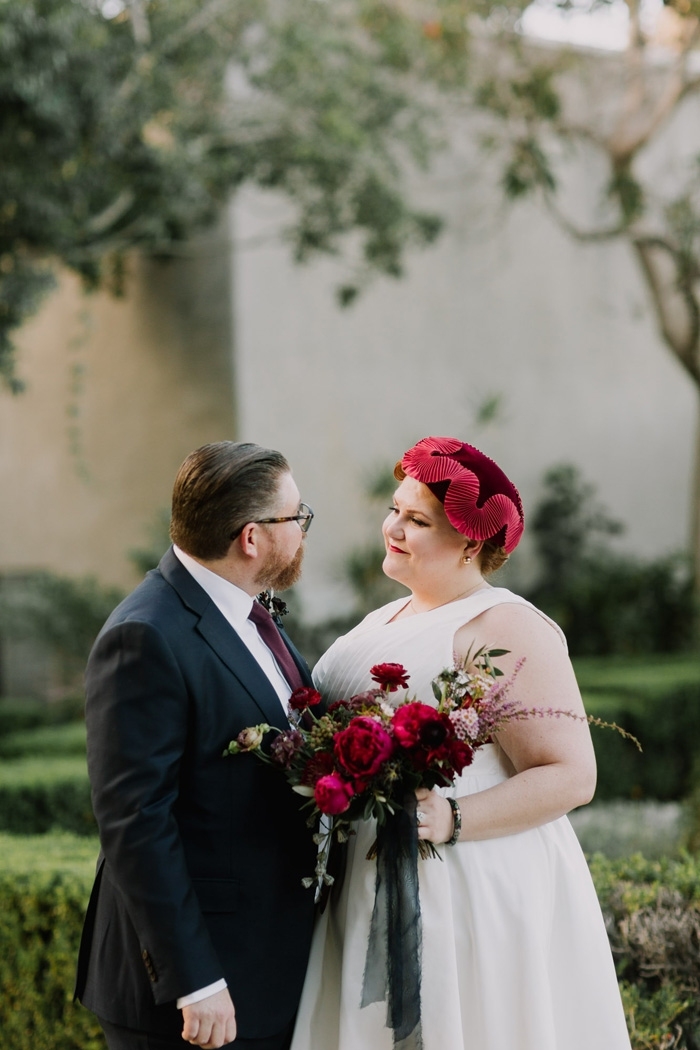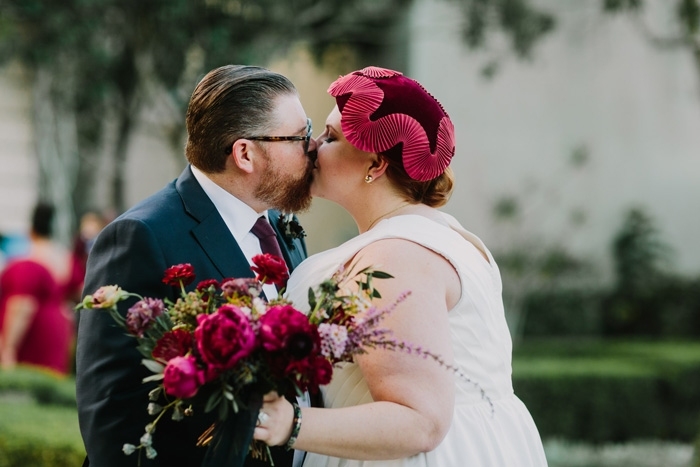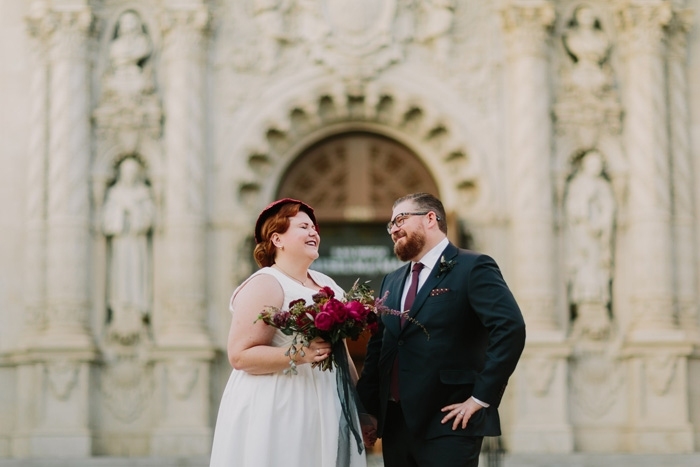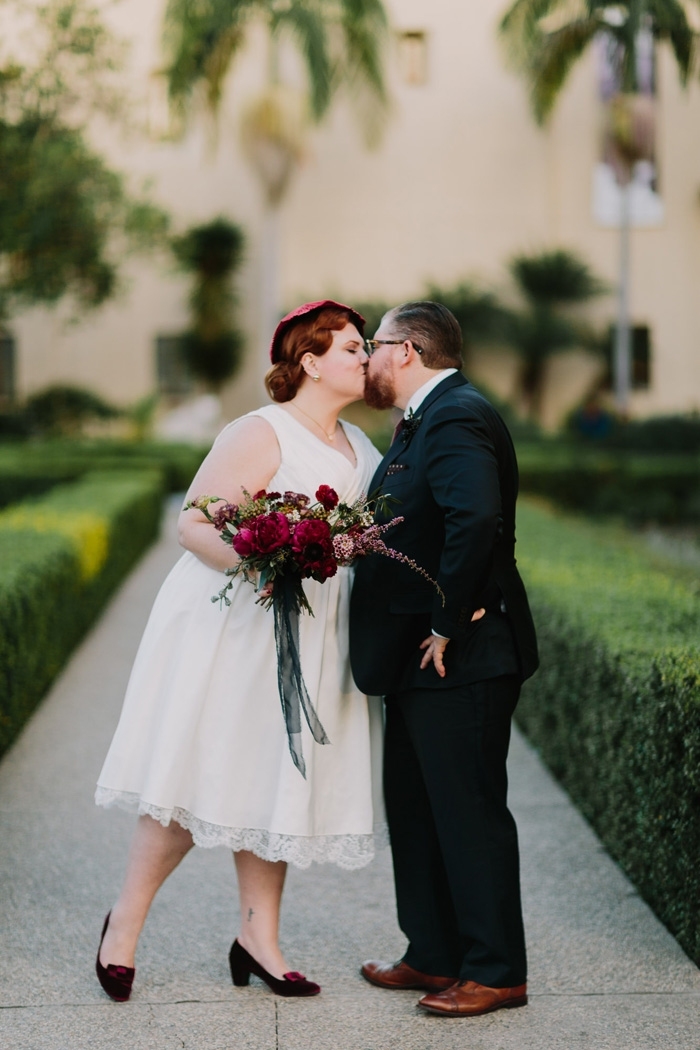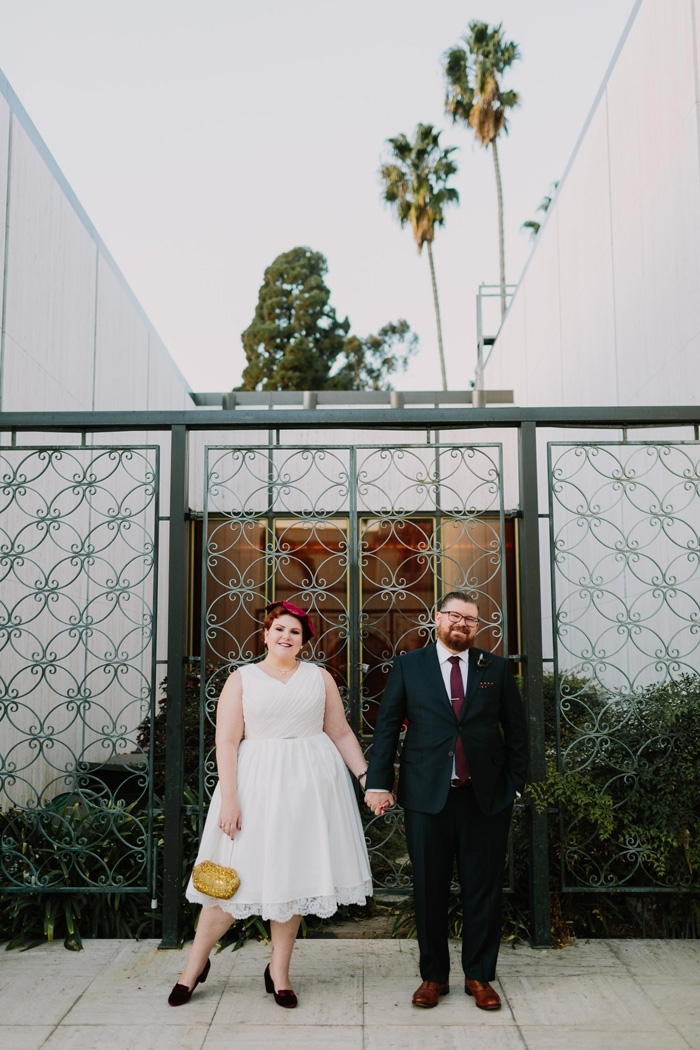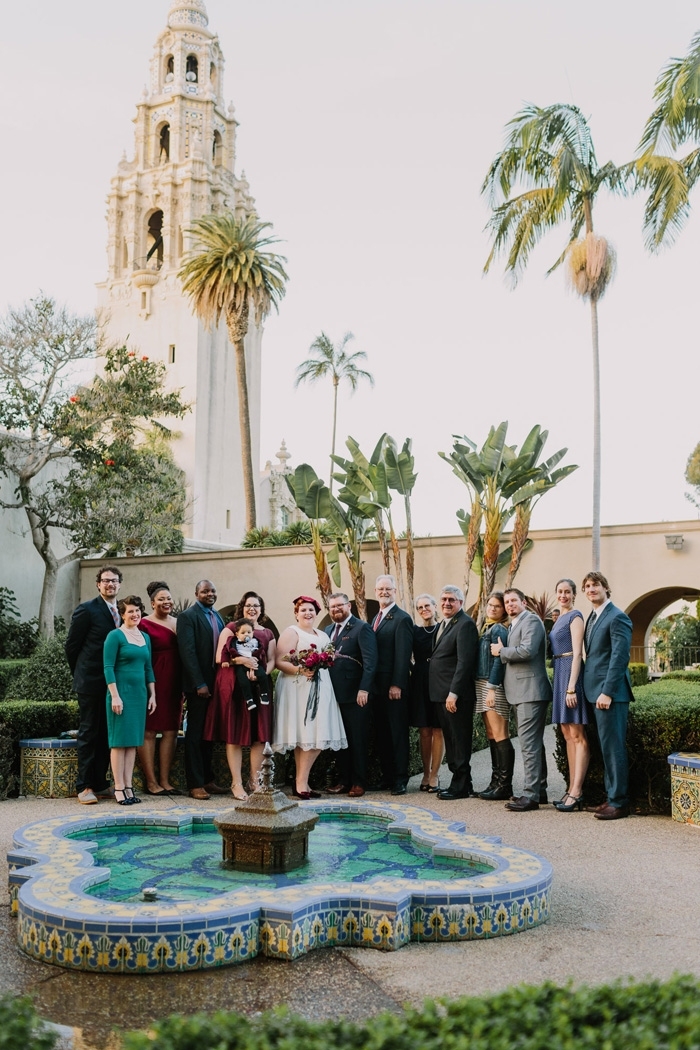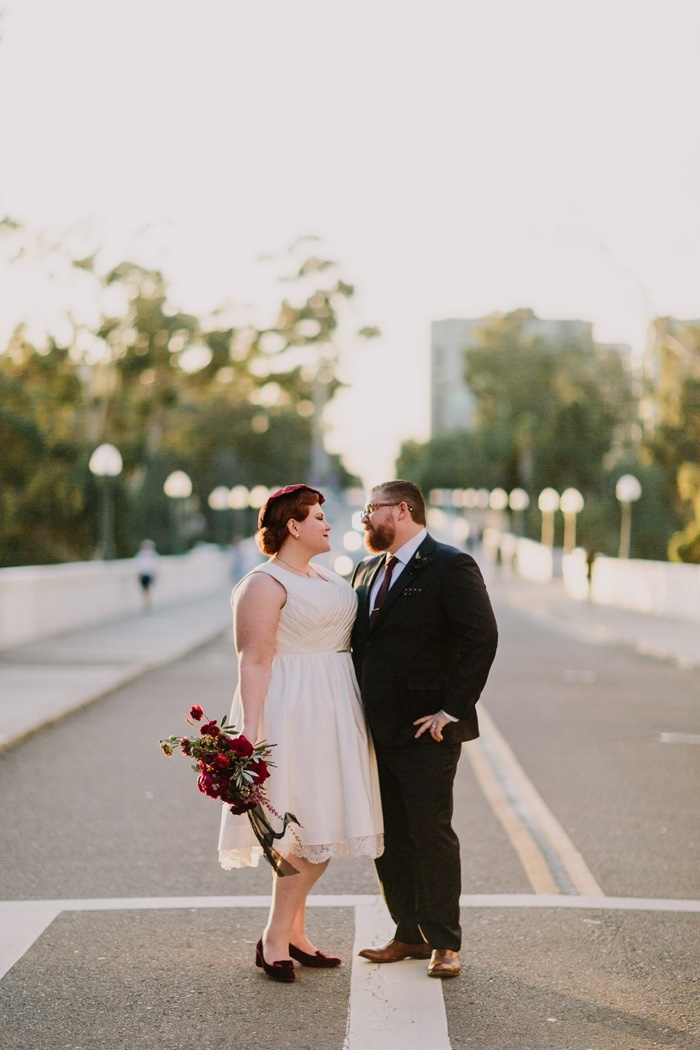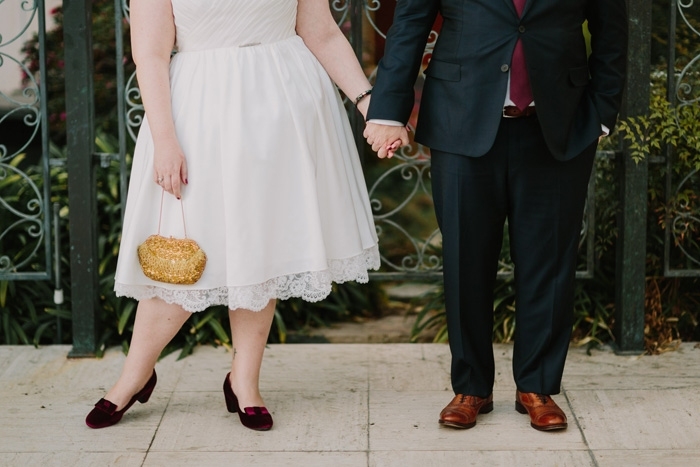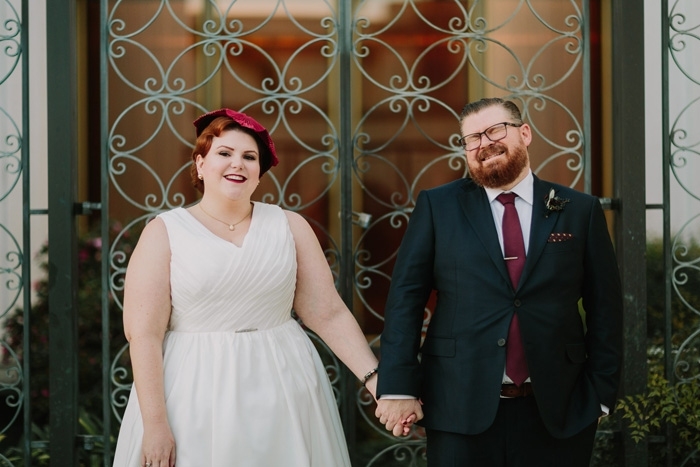 What were the highlights of the reception?
From French champagne, to homemade herb and citrus cakes, to truffle infused handmade pasta, the small guest list allowed us to offer really decadent refreshments.
Following the ceremony we held a cocktail hour in our home adjacent to the park.  As we would be moving on to dinner later in the evening we knew we wanted to have a little bite to eat and settled on having cake before dinner.  After trying quite a few too-sweet cake options, I decided to bake my own.  Using my beloved Kitchen Aid my mother had given me before she passed away and a New York Times recipe, I made our slightly lopsided, Charlie Brown wedding cakes. Both olive oil cakes, I chose Lemon-Lavender and Orange-Rosemary to pair with Veuve Clicquot rosé champagne.
We held dinner at our favorite neighborhood restaurant, Buona Forchetta, where we have been regulars since their opening shortly after we met.  Upon arriving, we found that the team had beautifully set our table with flowers they had arranged themselves just for us; we were both so moved by this gesture! As we often do on our date nights we ordered entirely too much food, and both wine and laughter poured easily course after course. We ended the meal with dessert #2, a beyond delicious berry tart, made and presented by Nona herself!
We wrapped up the evening by meeting a few friends across the street at our favorite vegan death metal craft cocktail bar, Kindred; before heading home and falling into our own bed exhausted and so so loved.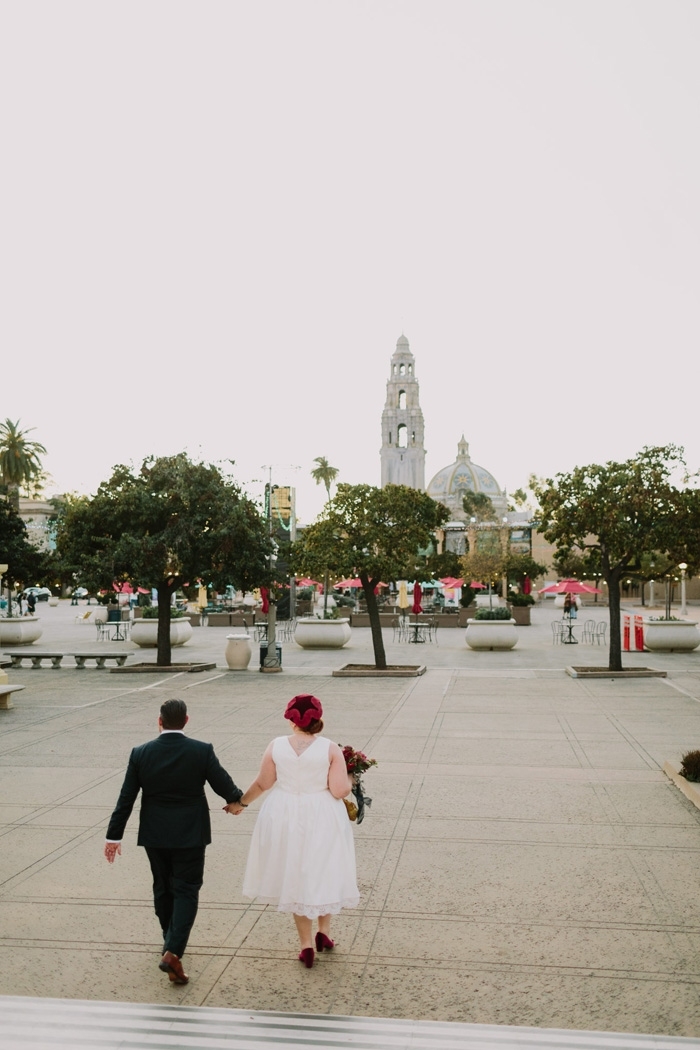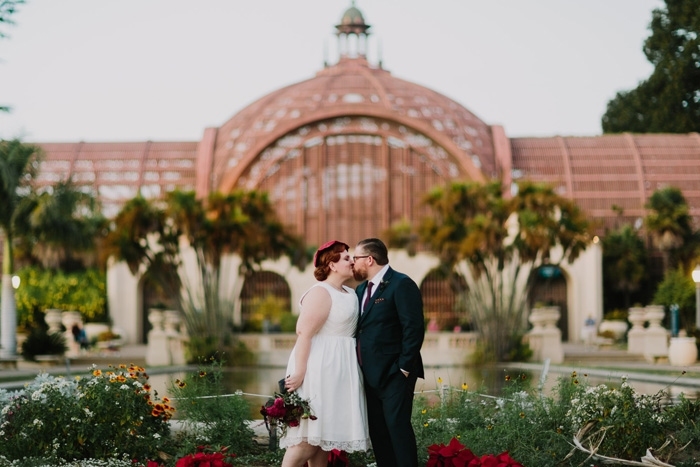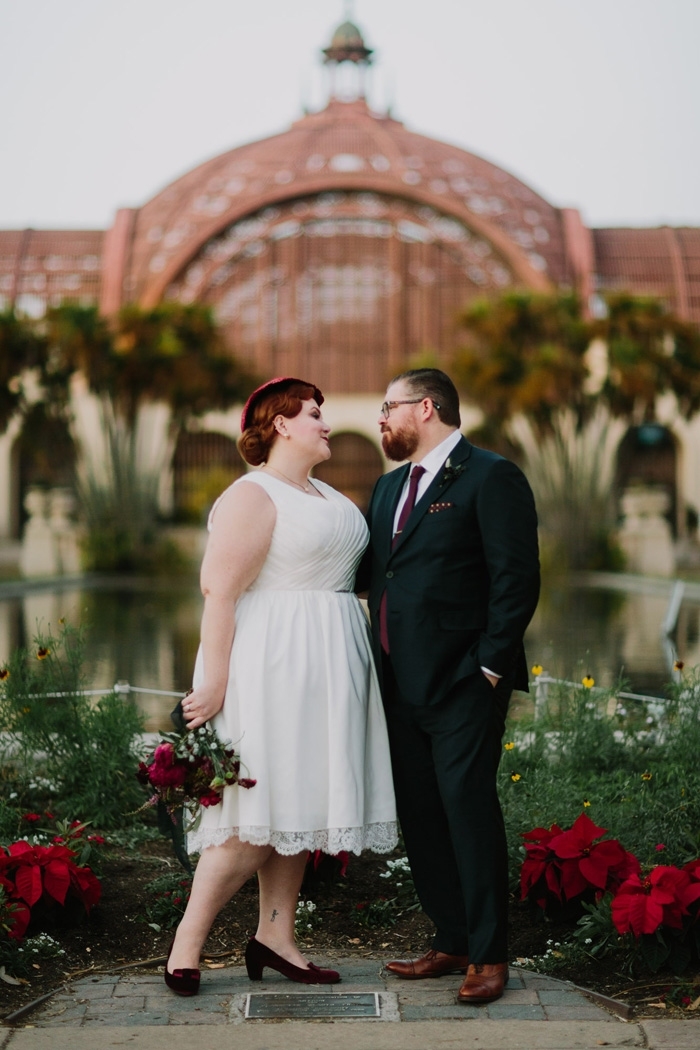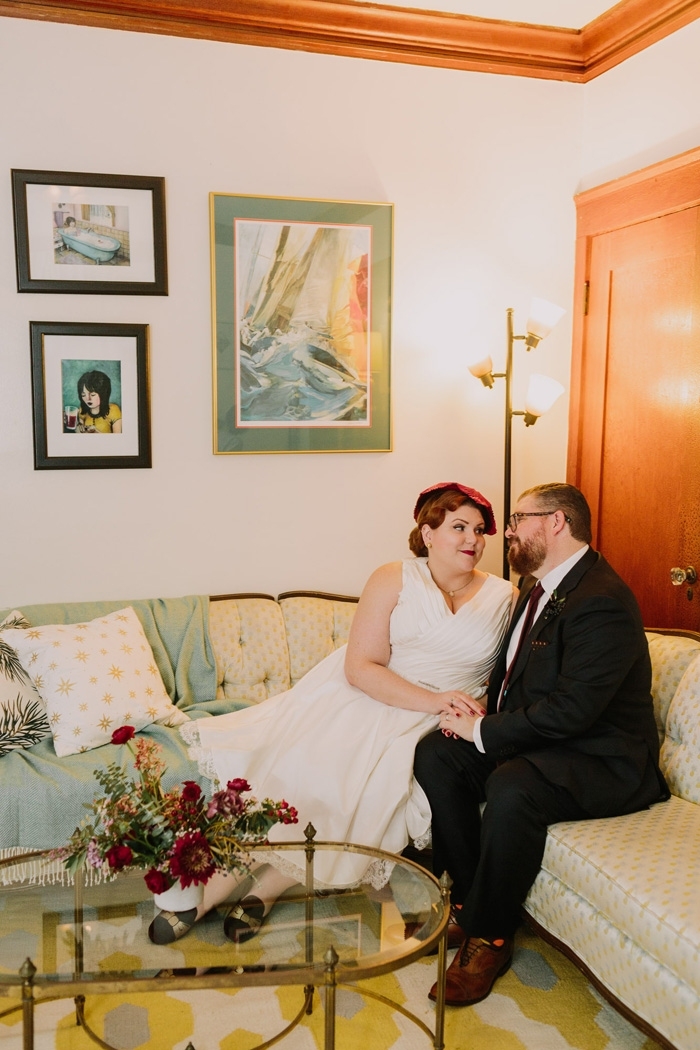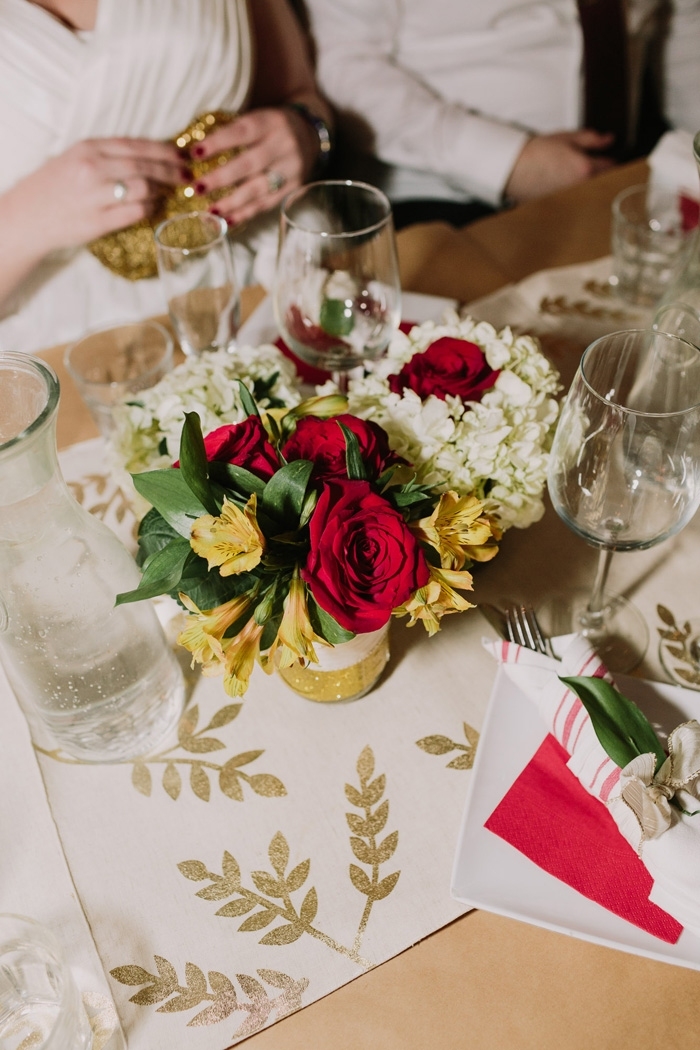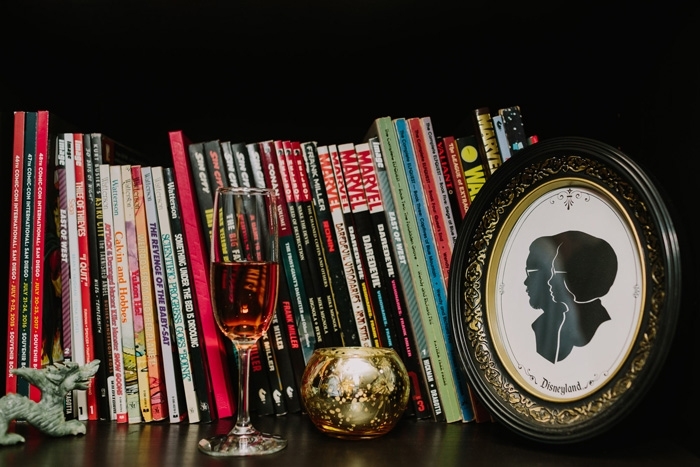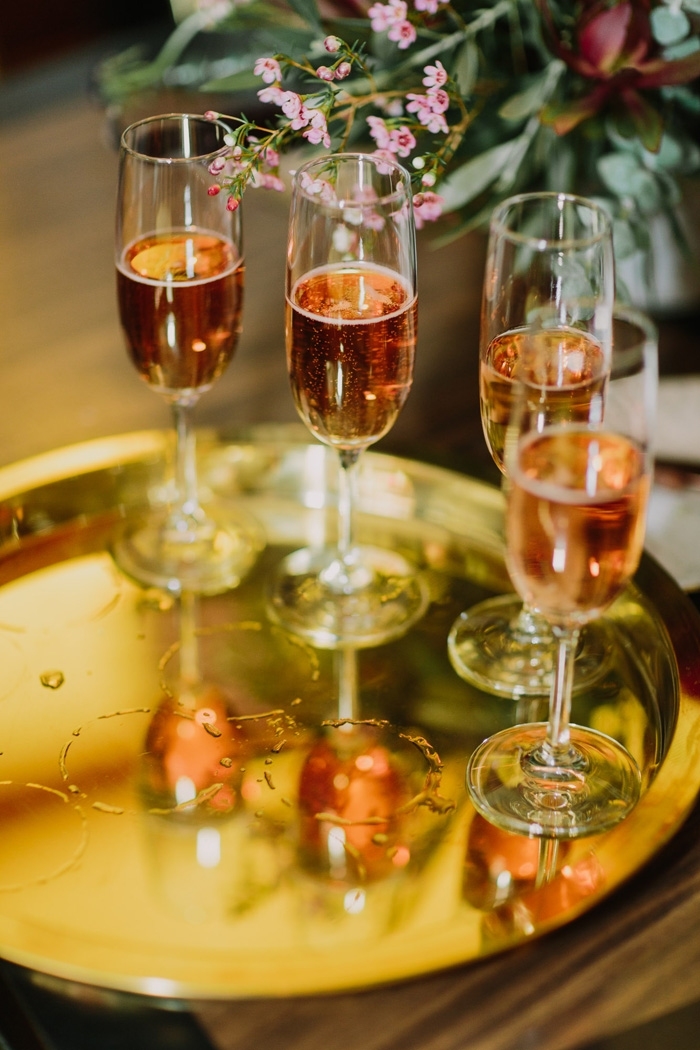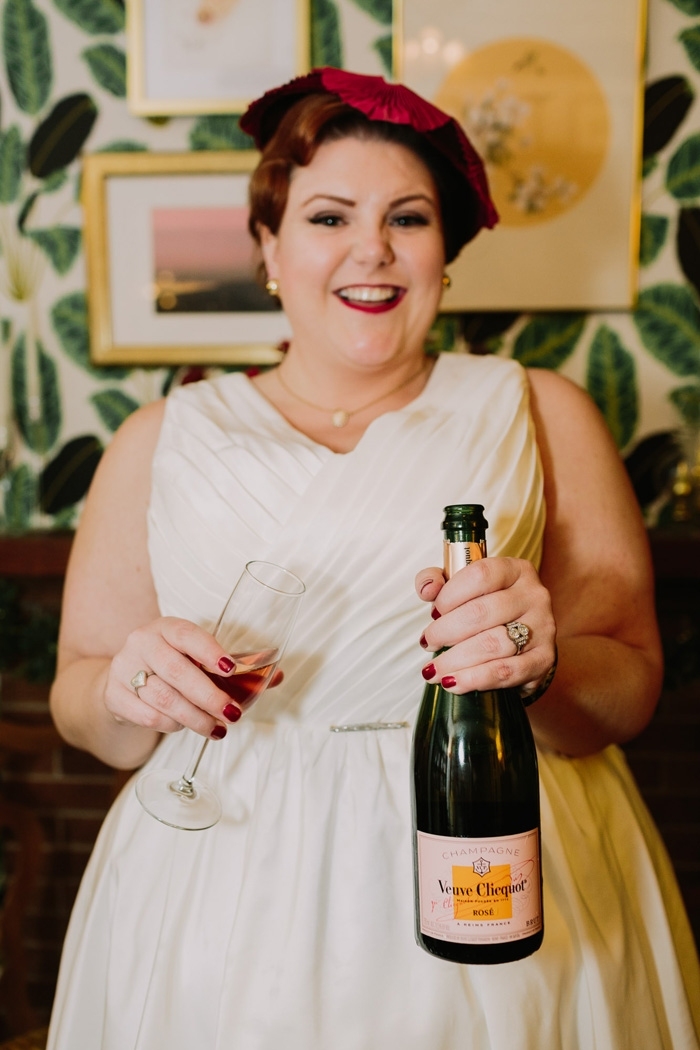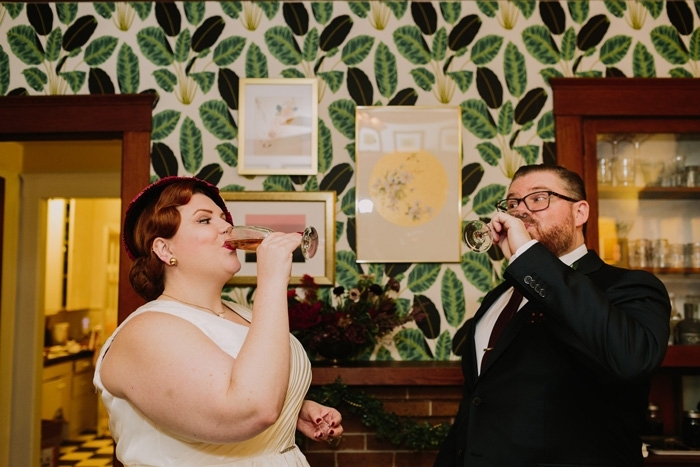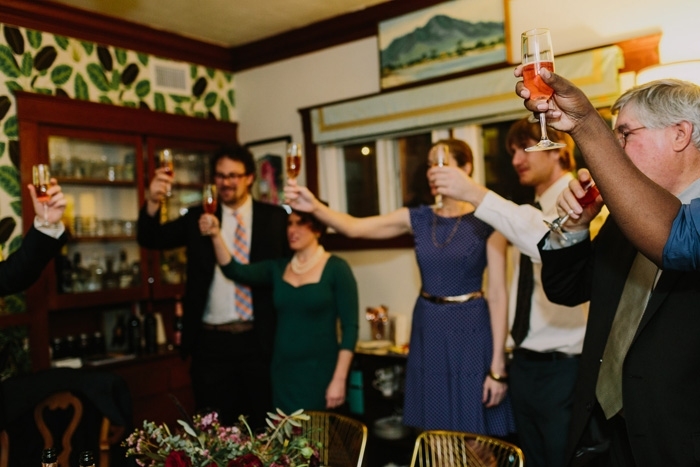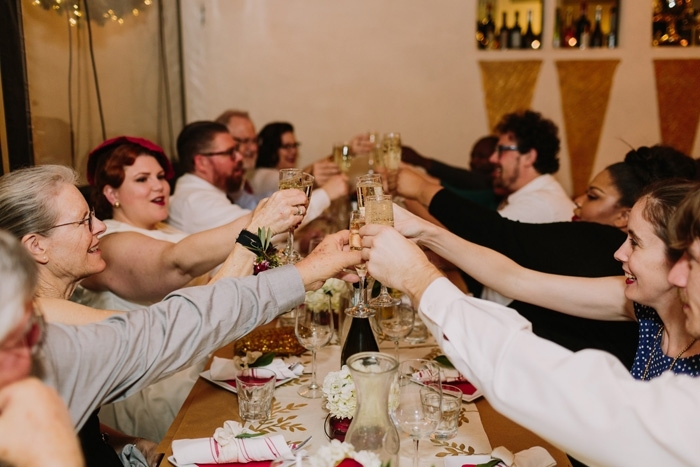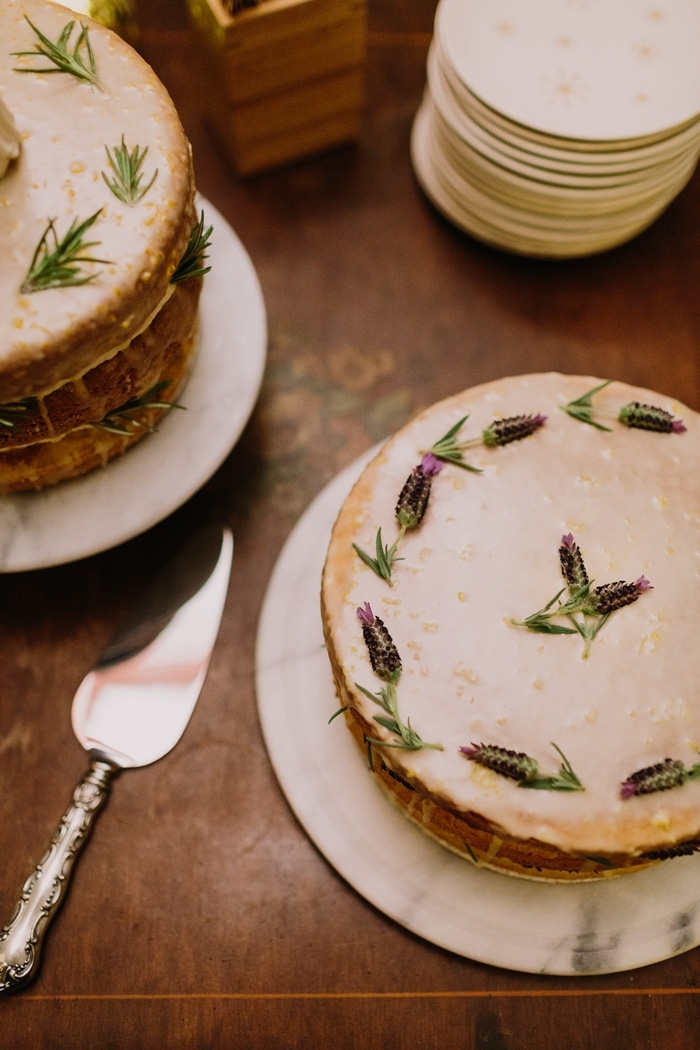 What was the best thing about having an intimate wedding?
The small guest list allowed us to take our very favorite people to our favorite places; the intention was for the day to feel like our best days together in our little neighborhood.  We were able to spend time with each of our guests and build really special memories of a wonderful day.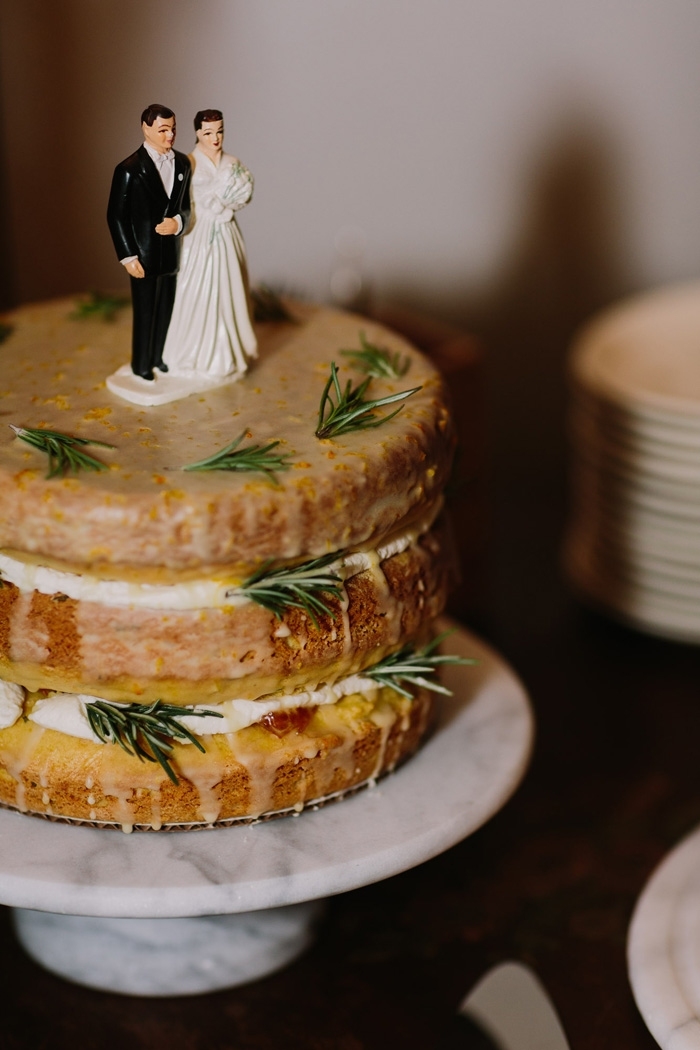 What advice do you have for couples who are considering an intimate wedding?
Do it!  The smaller guest list will allow you to make everything much more personal. The best part is being able to splurge on decadent things you wouldn't be able to afford or coordinate for a party of 150.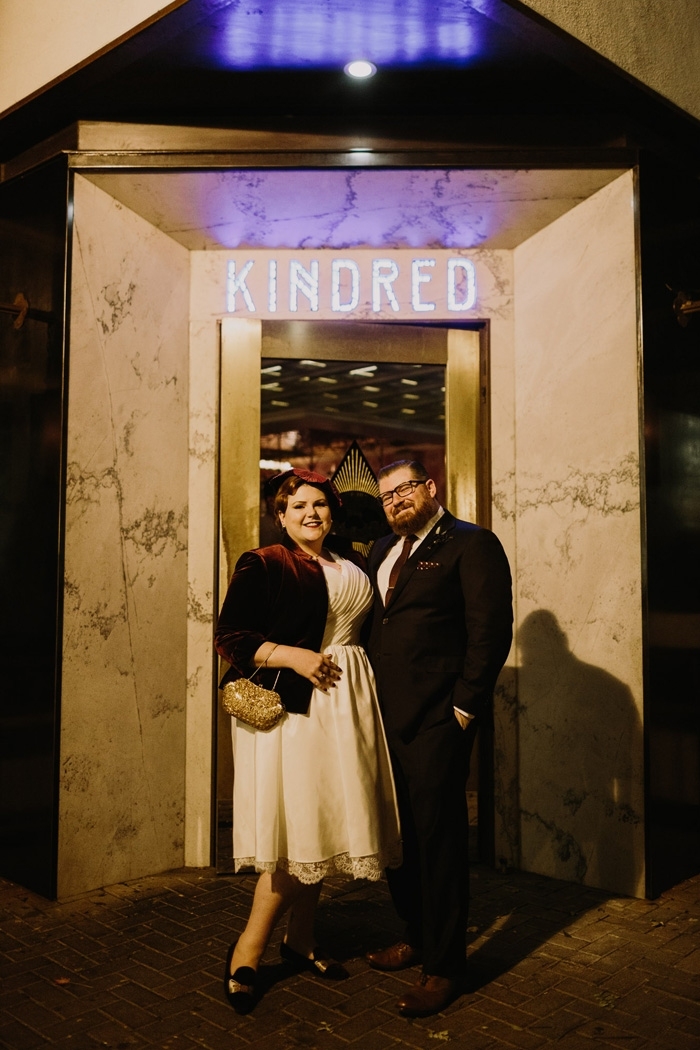 Vendors:
Photography: Let's Frolic Together
Restaurant/Dinner: Buona Forchetta
Flowers: Native Poppy
Hair: Marisella Rene, Hyde-Edwards Salon & Spa
Cake Topper & vintage accessories: Bad Madge
Bride's Dress: Unique Vintage
Bride's Hat: Roselein Rarities
Groom's Suit: Suit Supply
After Party: Kindred
Ring Setting (with heirloom stones): Harold Stevens Jewelers