Your wedding is planned, the honeymoon is booked – but what about your girls getaway?
We want to help you dress for the occasion during your bridesmaid weekend with the help of these Etsy finds!
Who can resist a good "That's what she said" joke? Not us! That's why we love these tanks by Bachette!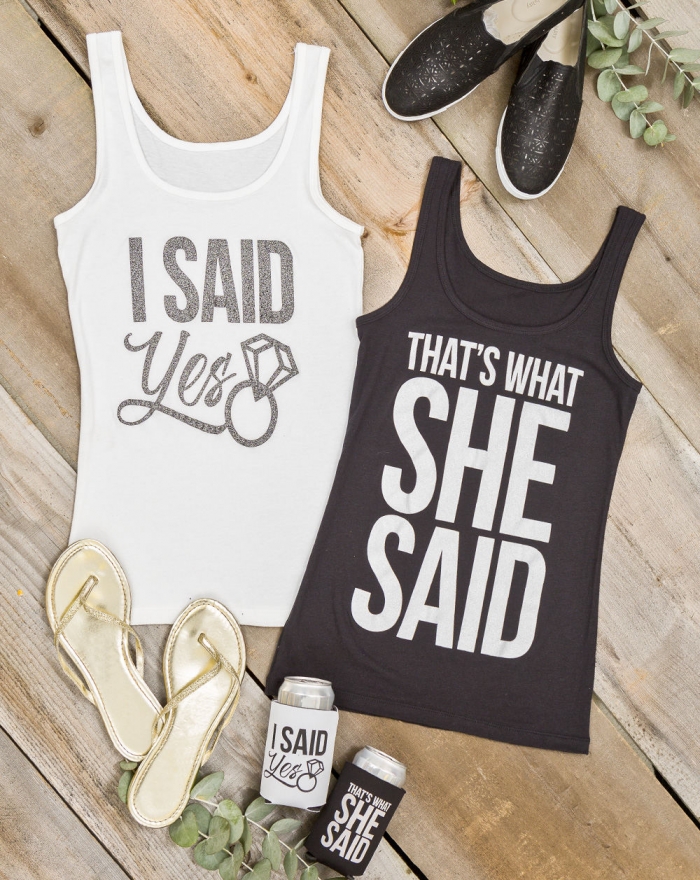 Bachette gets us laughing again with these great tank tops for your getaway!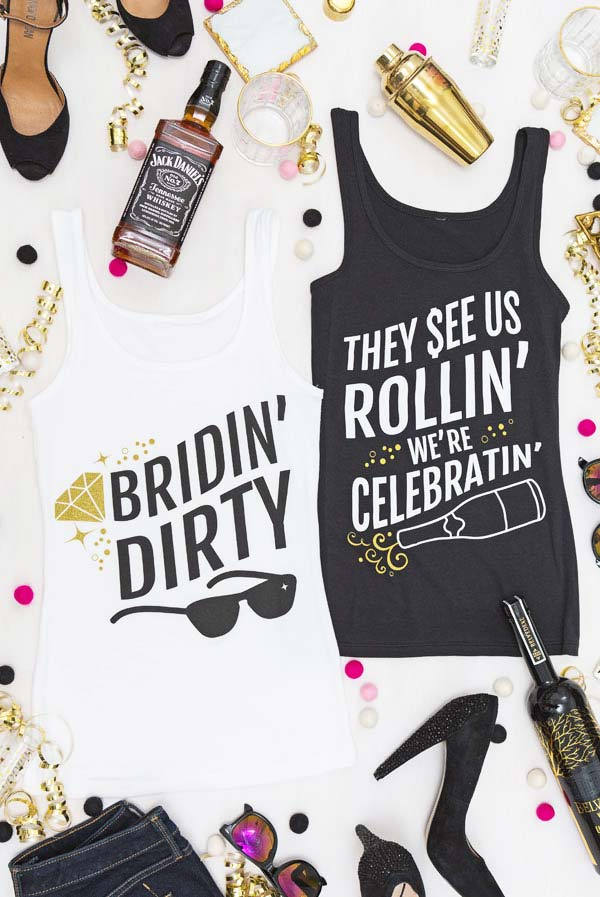 Keeplifesimpledesign does just that by designing a sweet, yet simple tank for your weekend escape!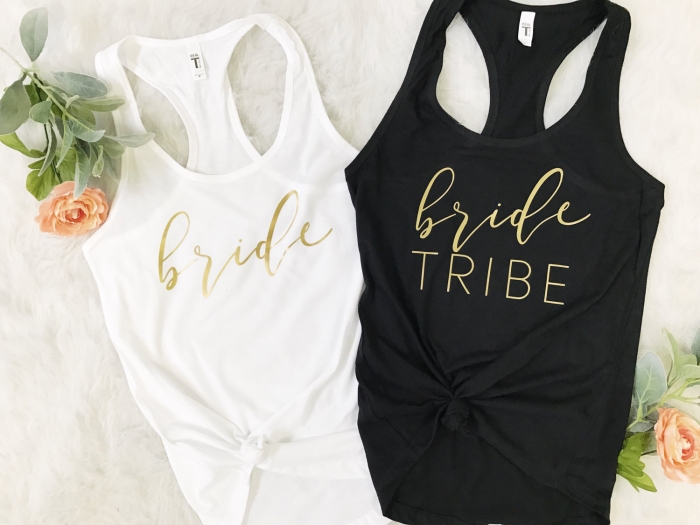 Get everyone involved with these bridal party tops by BTSapparel!
Who wouldn't want to live by this motto? Fiesta away in these RoseGoldRebel t-shirts.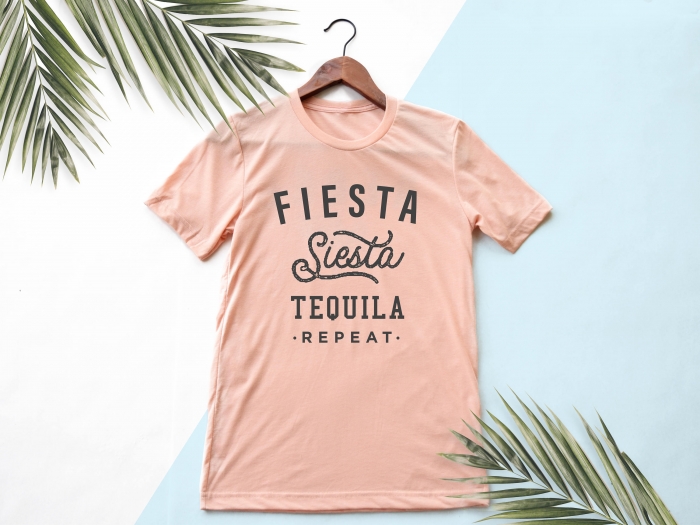 WithLoveAndLuxe proves that simple can be perfect when it comes to your bridal party tees!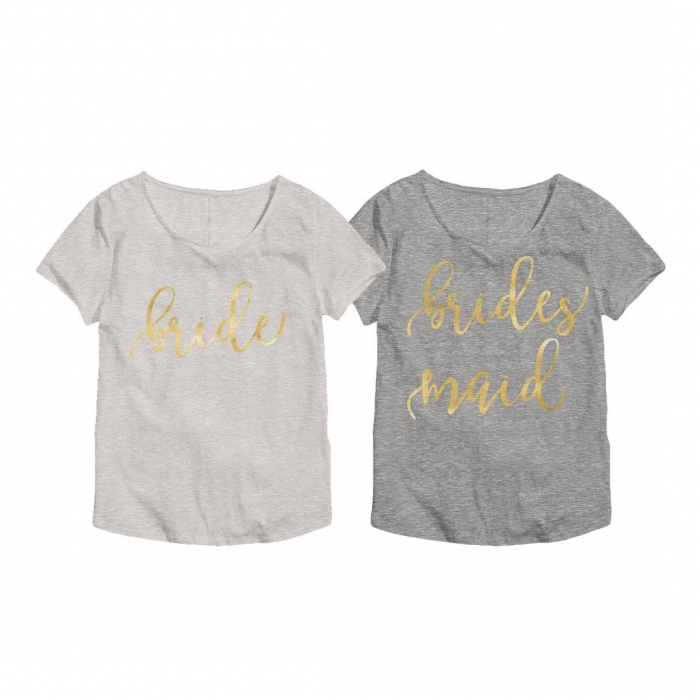 Going away to somewhere chillier? Throw on these sweet sweaters by BrideAndEntourage!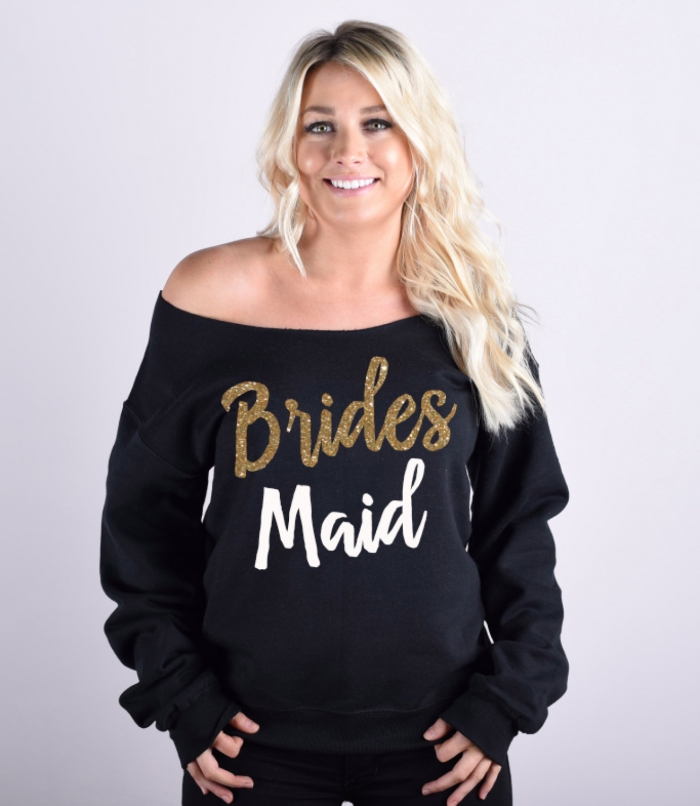 We're loving the wordplay on these adorable "I Do Crew" tank tops by BTSapparel!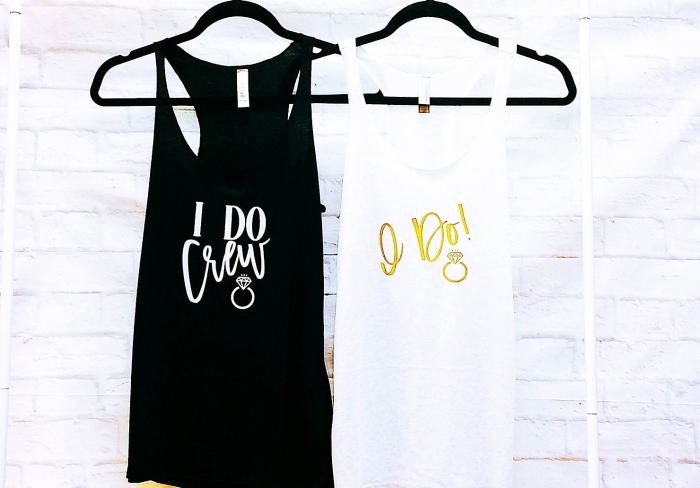 Finally, let it be said in glitter with these adorable tops by FitnessCandy.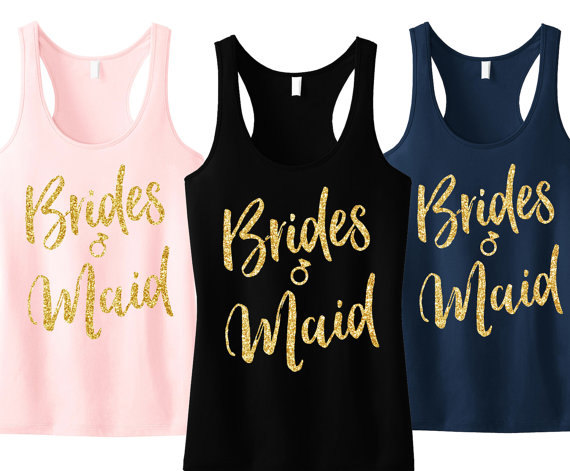 *This post contains affiliate links.
Save
Save