Jessica is from New Zealand;  Karl is from England. The two met in Singapore, where they currently live, and decided to elope in San Francisco. Talk about an international couple!
Jessica spent months making her beautiful yellow dress, a vision she'd always had for her wedding day. After the short but sweet ceremony at San Francisco City Hall, the couple headed to Fort Mason for more photos.
"Doing a dip-kiss in a touristy area can be intimidating, but their cute love made it all easy and gorgeous," says photographer, Clara Rice.
Thanks so much to Clara for submitting this fabulous city hall wedding!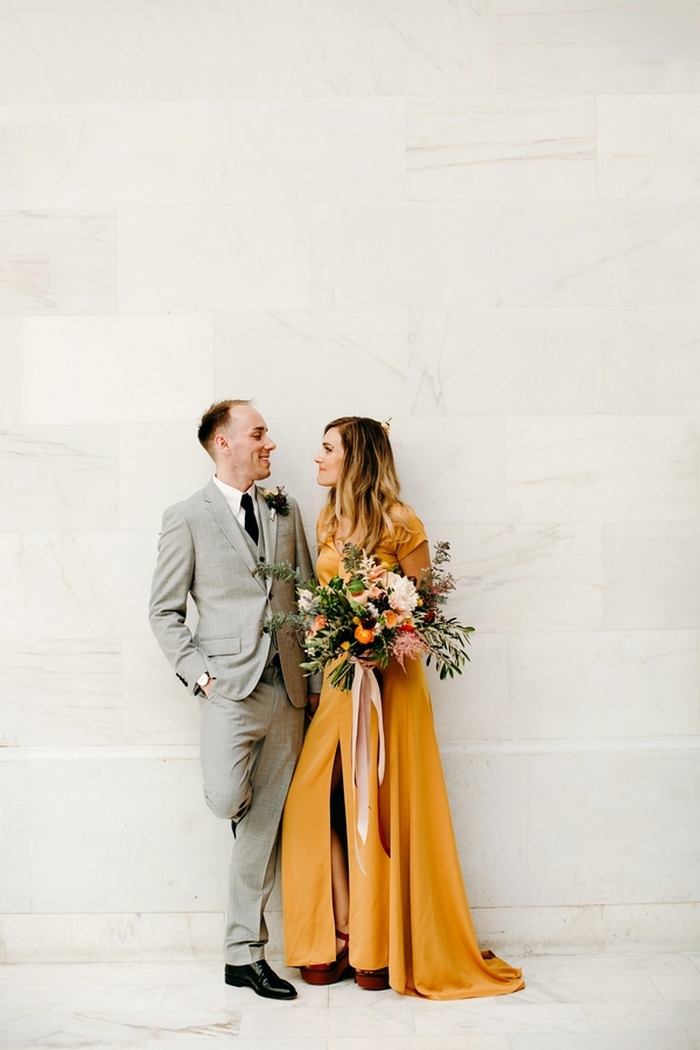 Jessica, 31 & Karl, 31
Location: San Francisco, California
Wedding Date: June 19, 2017
Number of Guests: None
Wedding Cost: Just the day was probably less than $2000. However, we probably spent about $25,000 over the course of our 2 month announcement-world-tour.
Wedding Ceremony Location: San Francisco City Hall
Wedding Reception Location: On the day of the ceremony we had an incredible evening meal together at Quince. We then arranged for a number of small catch-ups to make the announcement and celebrate with friends and family around the world.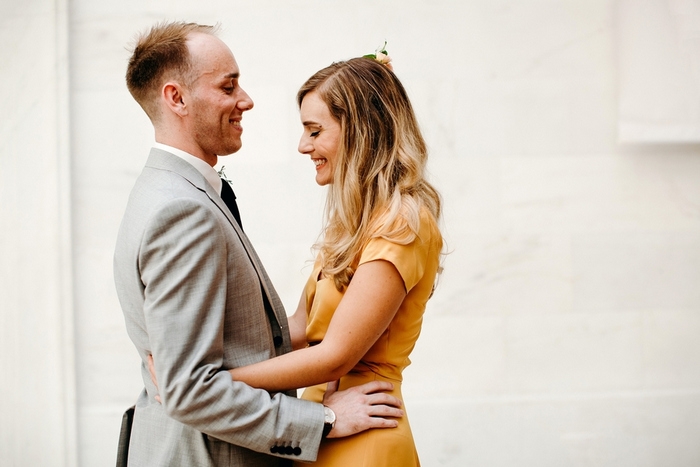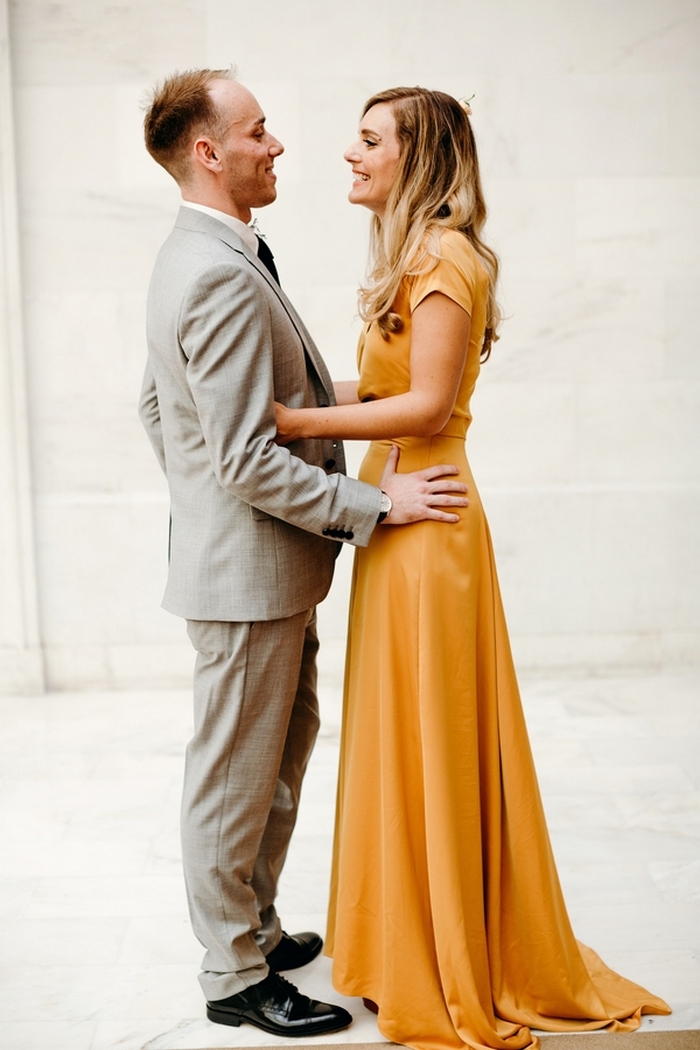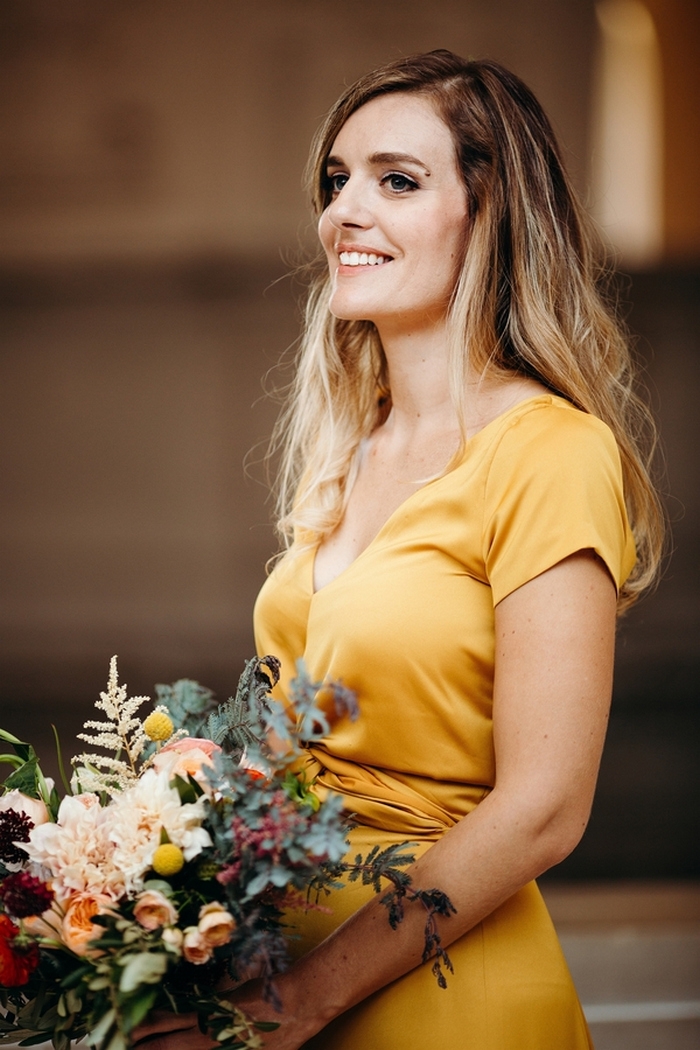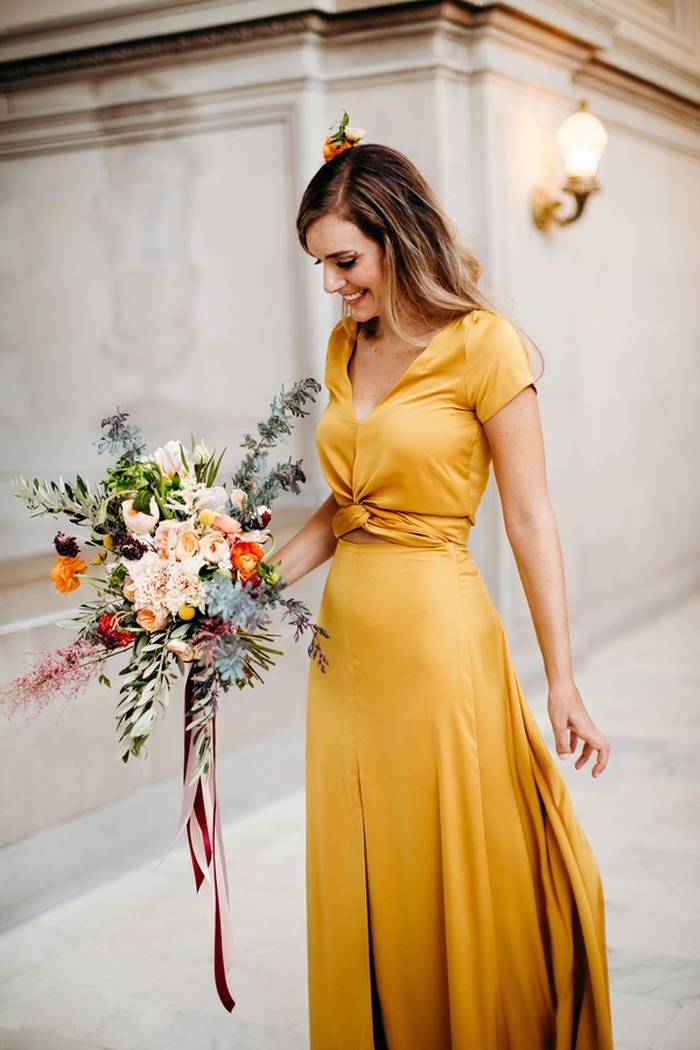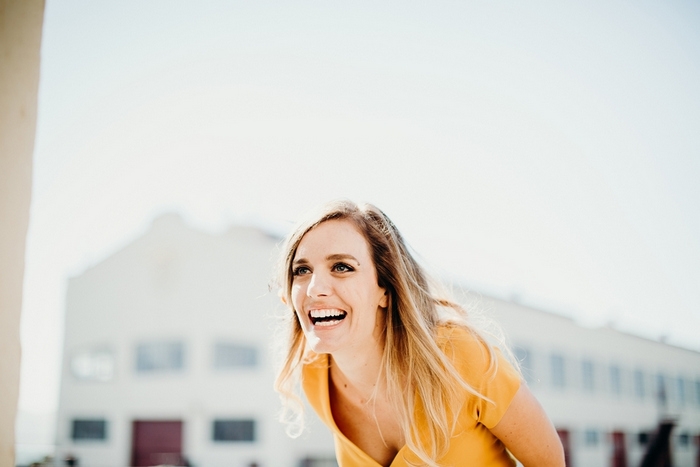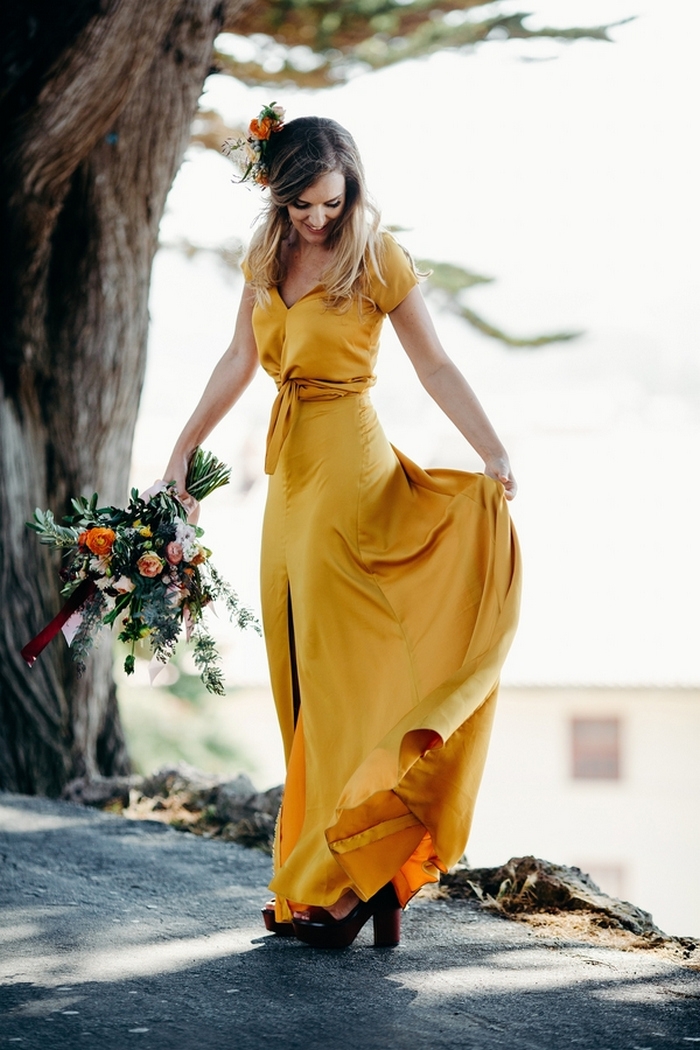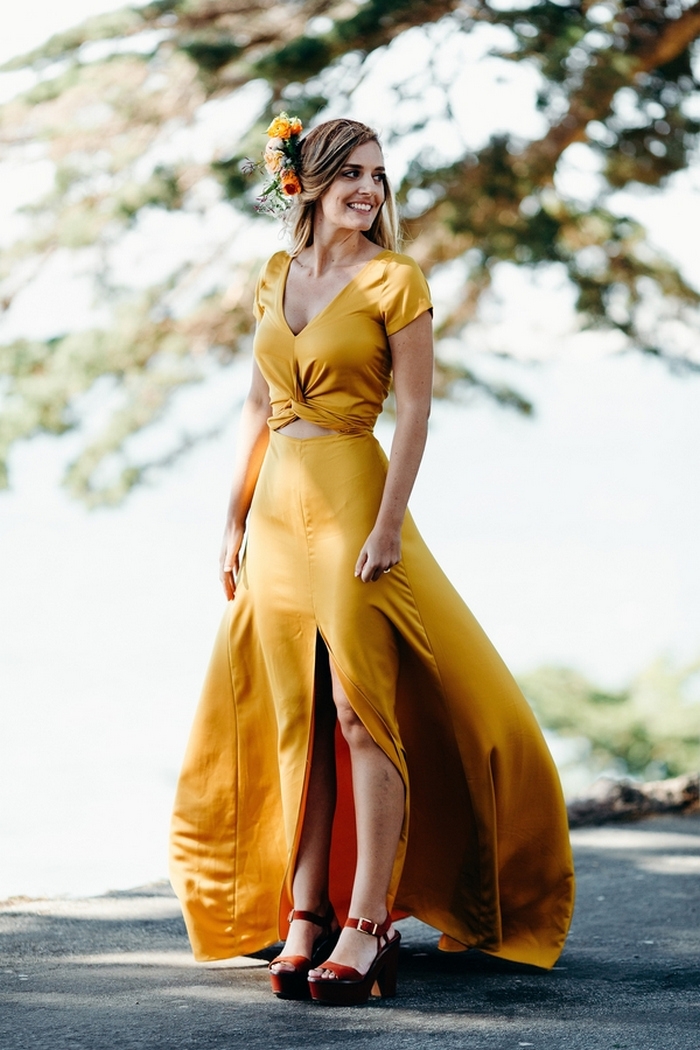 Why did you have an intimate wedding?
So many reasons. A traditional wedding has never been something either of us has dreamed of. Firstly, it was important to us that any ceremony we had fitted in with our values about gender equality. Secondly, because we live in Singapore and our families are in New Zealand, UK and Australia, we knew that getting even our immediate families together would have been a challenge. So we came up with this idea to elope and then have a world tour to surprise and celebrate with our families and friends. It was really just a great excuse to have a really special holiday together and also have quality time with all our family and friends.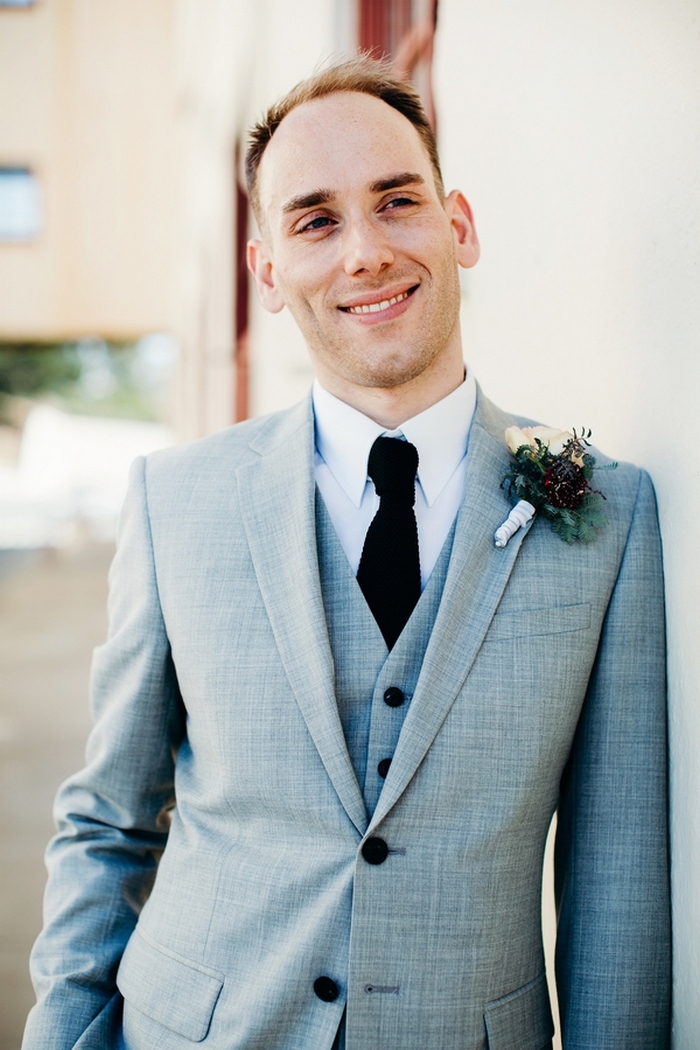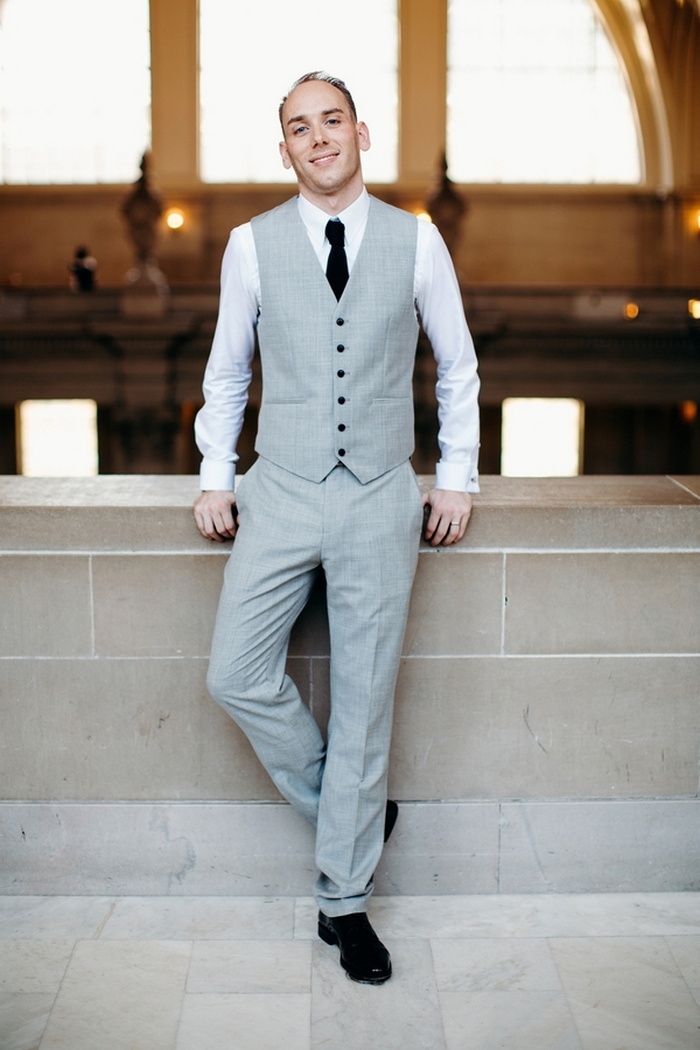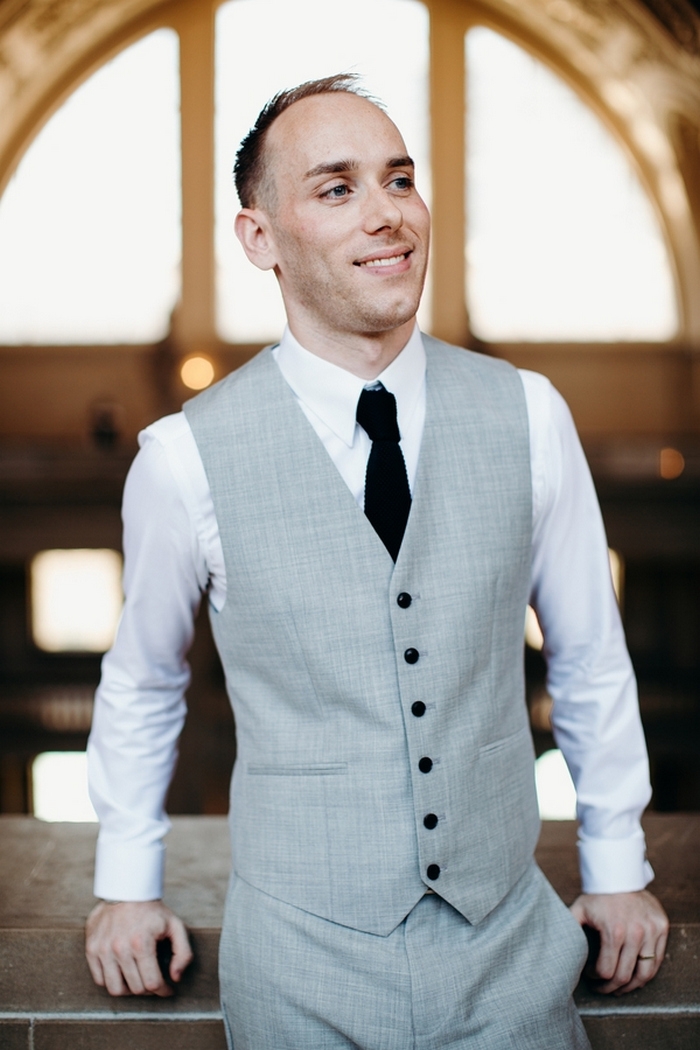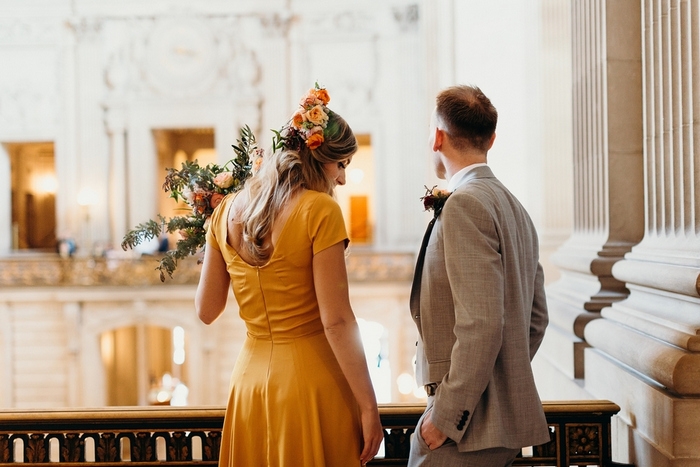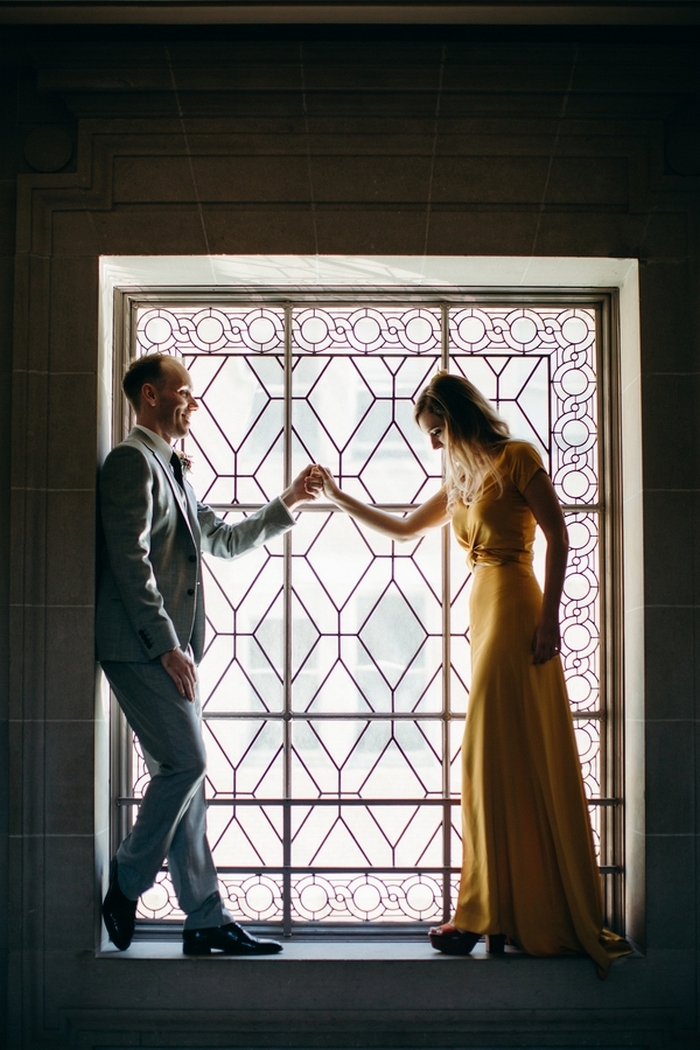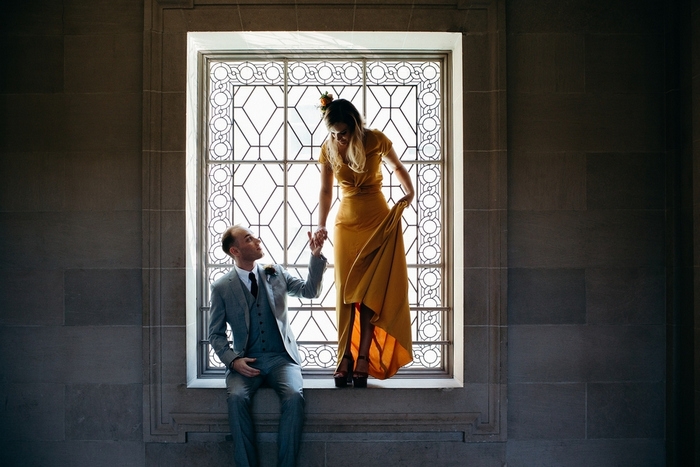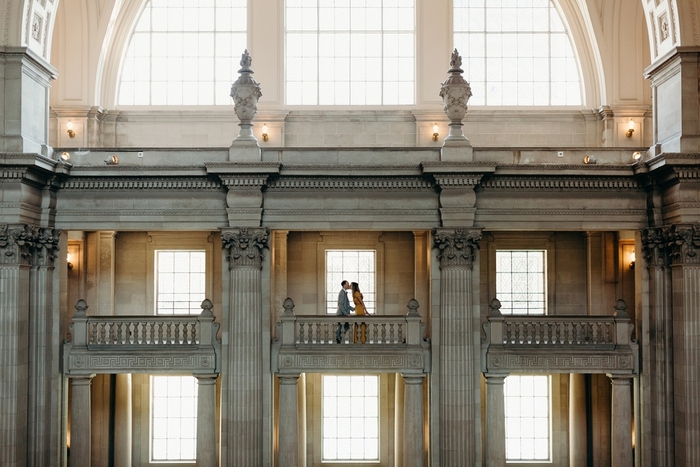 What are some the challenges that you faced planning an intimate wedding?
Actually it was very easy. The hardest part was keeping the secret from family and friends! Also, I decided to sew my own dress which was definitely the most time consuming and stressful part of the planning for me. I only completed it two days before we flew to San Francisco.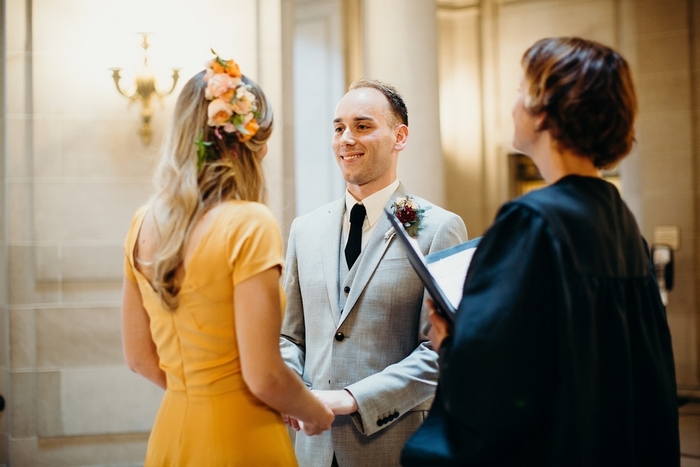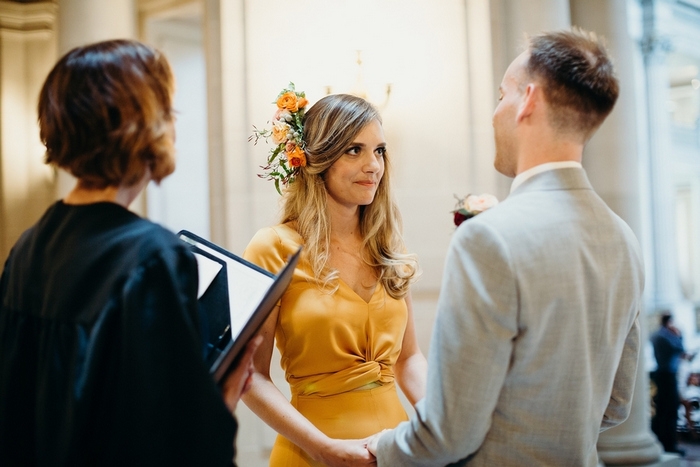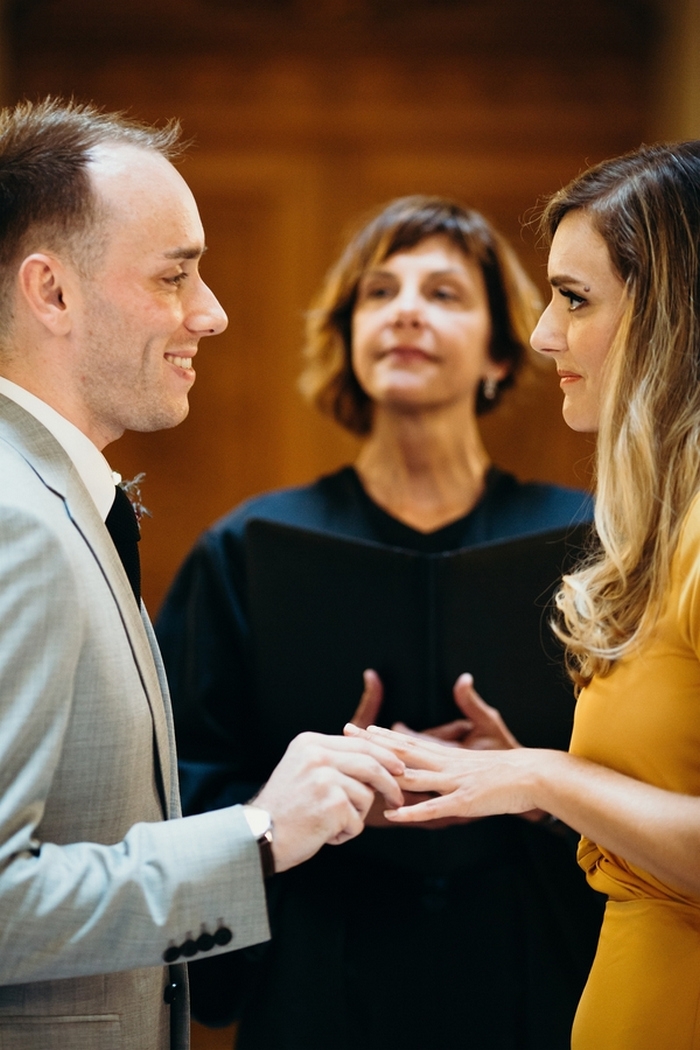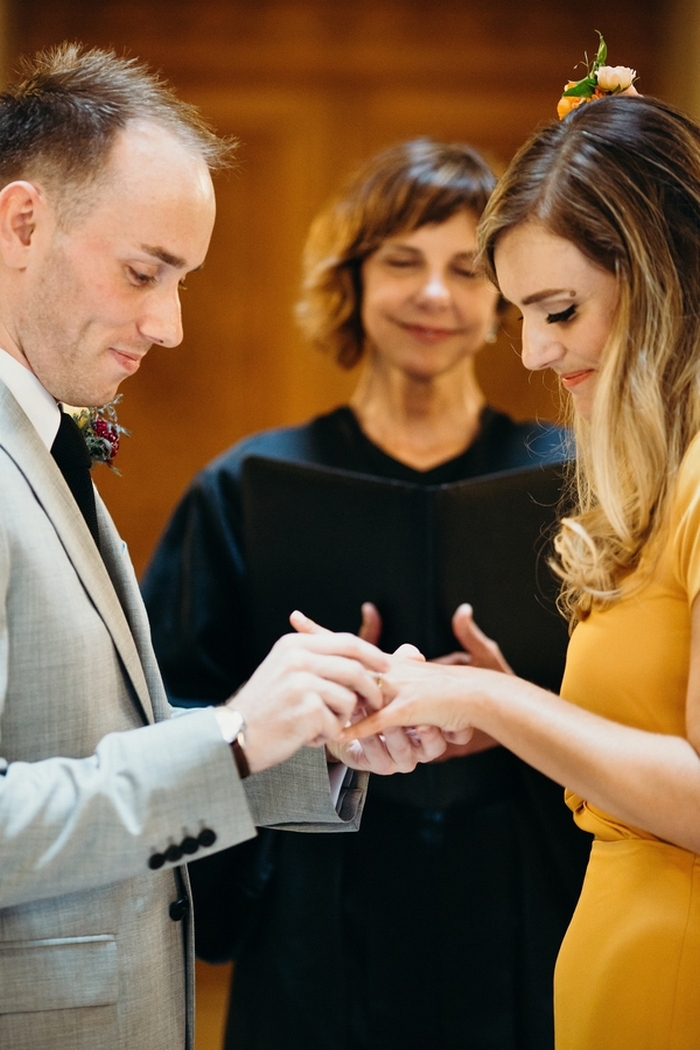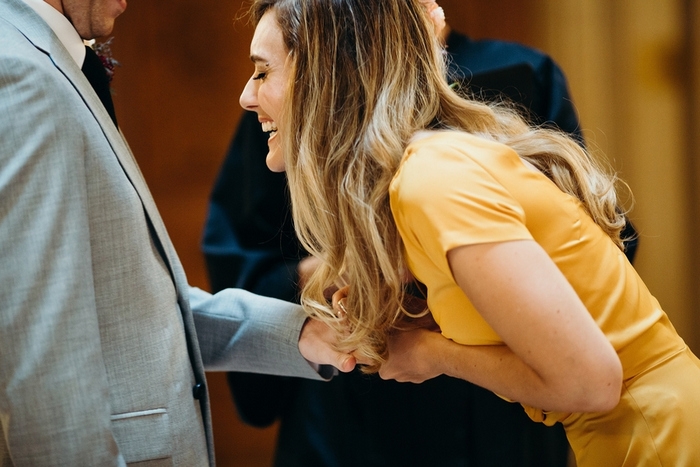 Was it difficult to pare down the guest list?
It was just the two of us, which was perfect.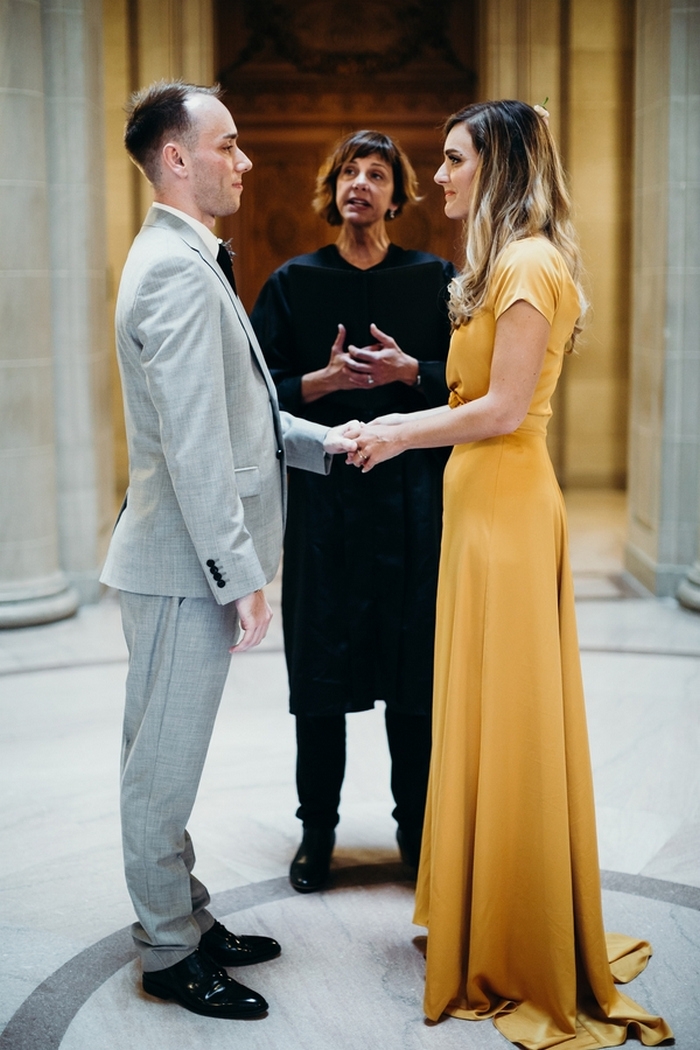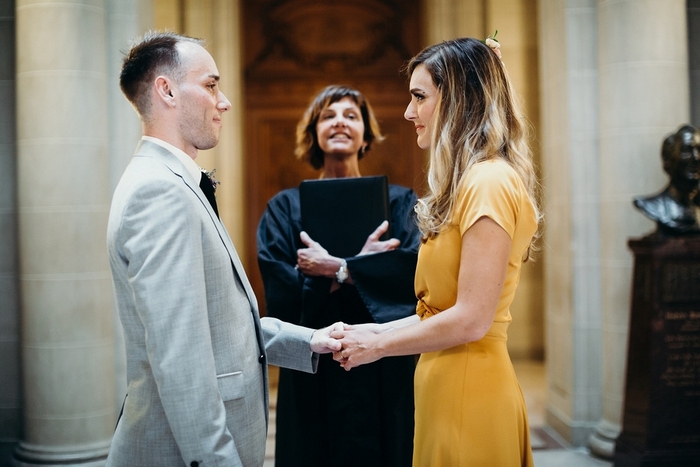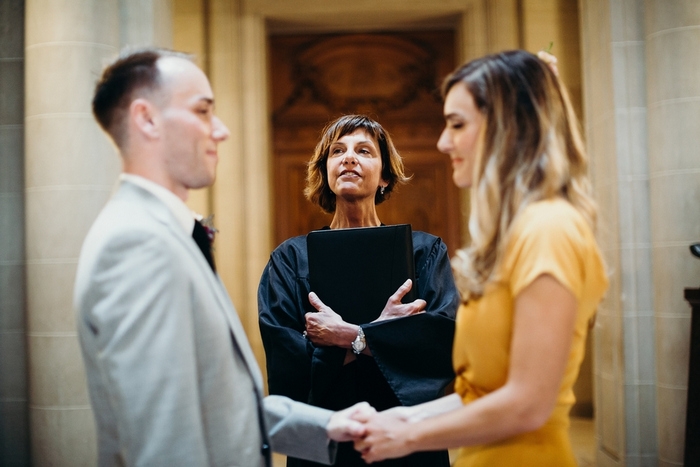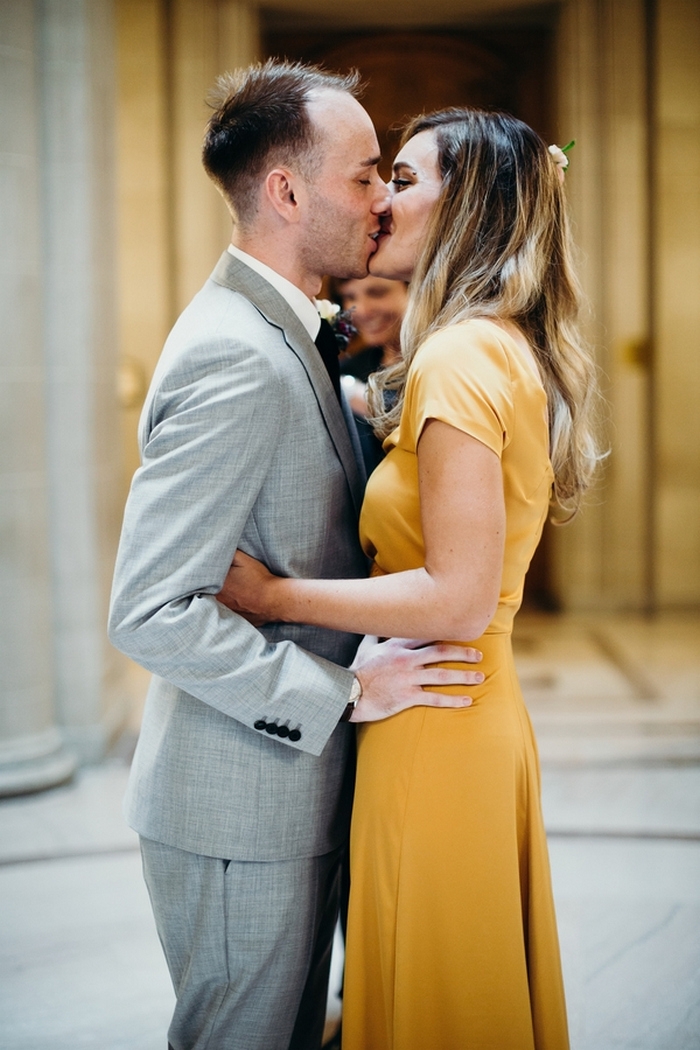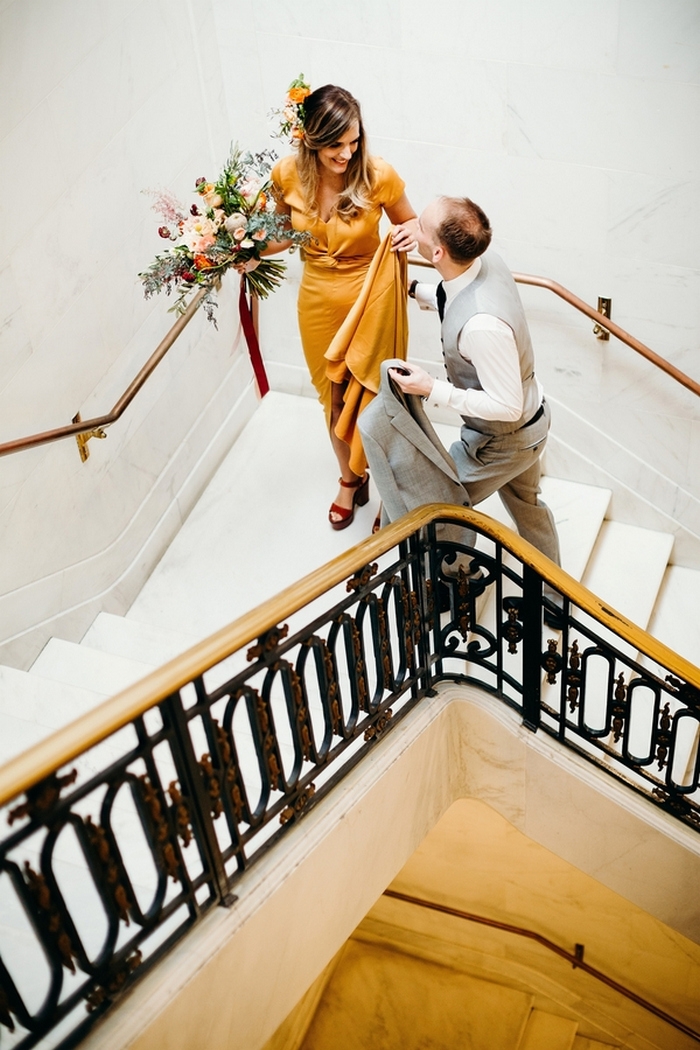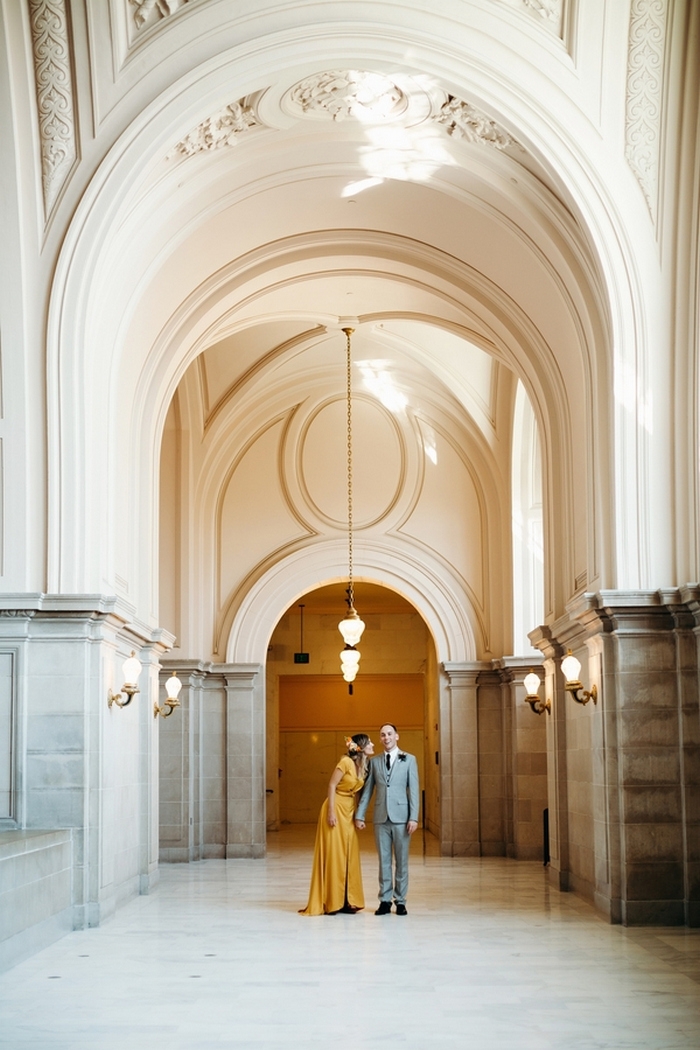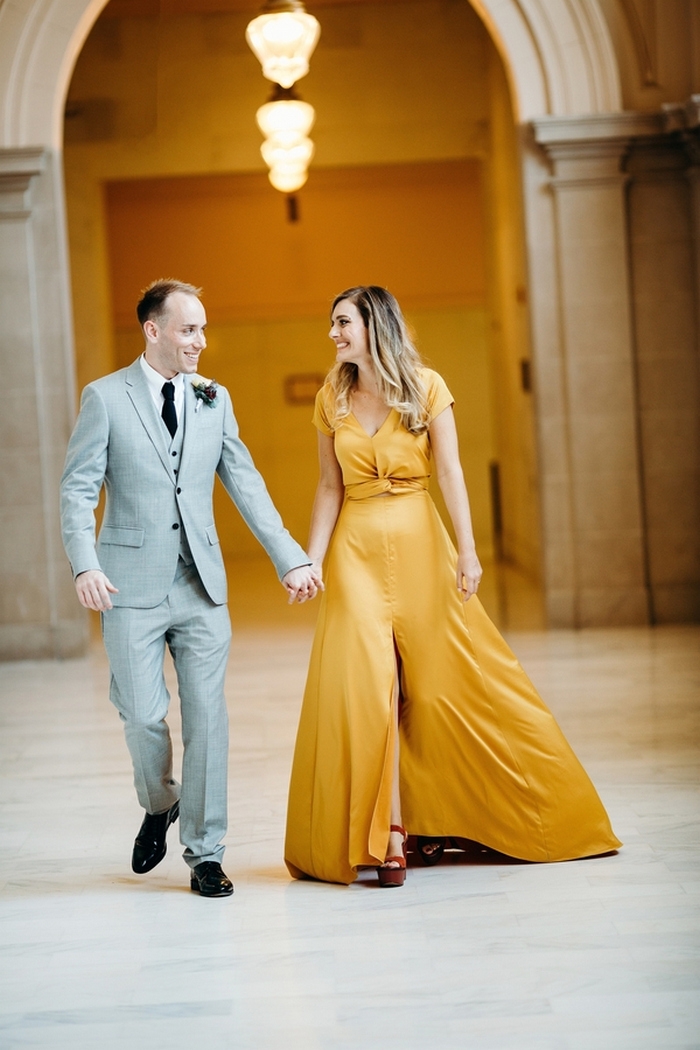 Did you have any 'issues' with the small guest list from friends and family? If so, how did you address them?
Our family and friends only found out after it had happened. As we predicted, they were all very supportive of our choices. They were just happy that we were so happy.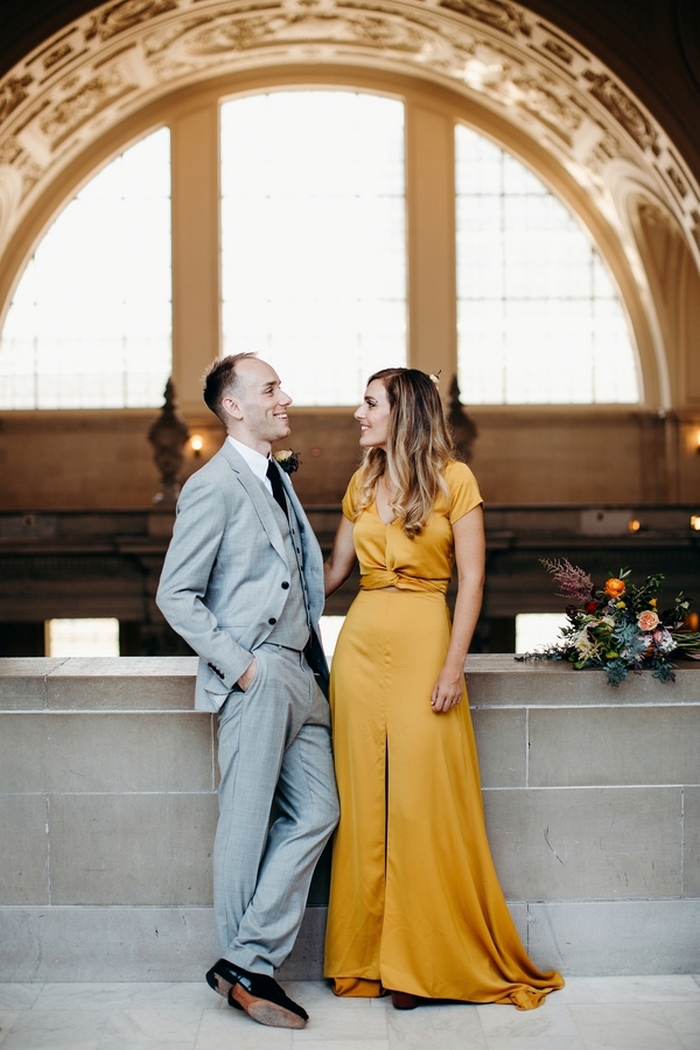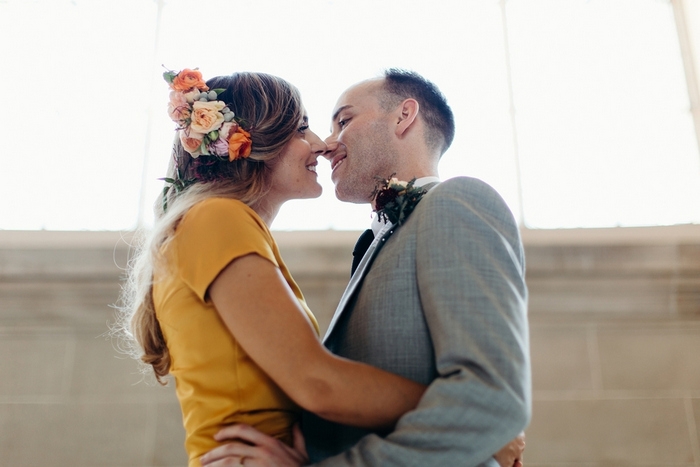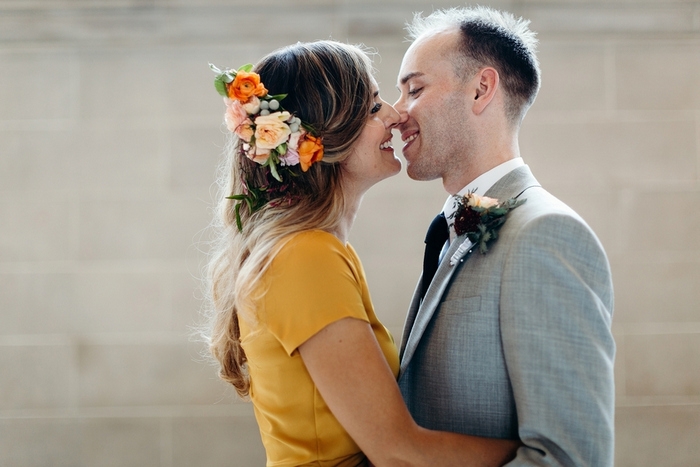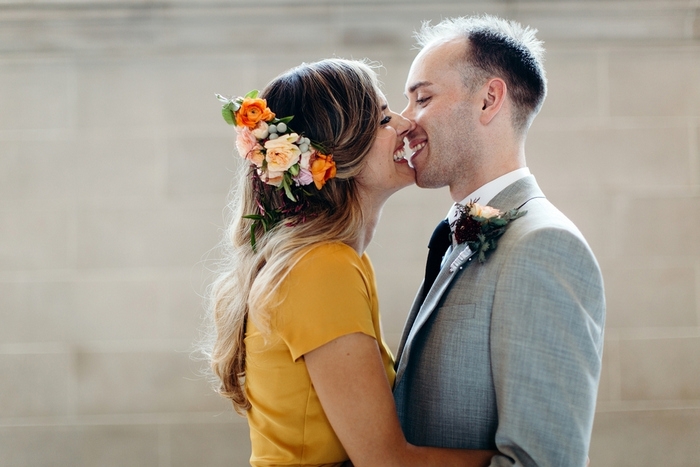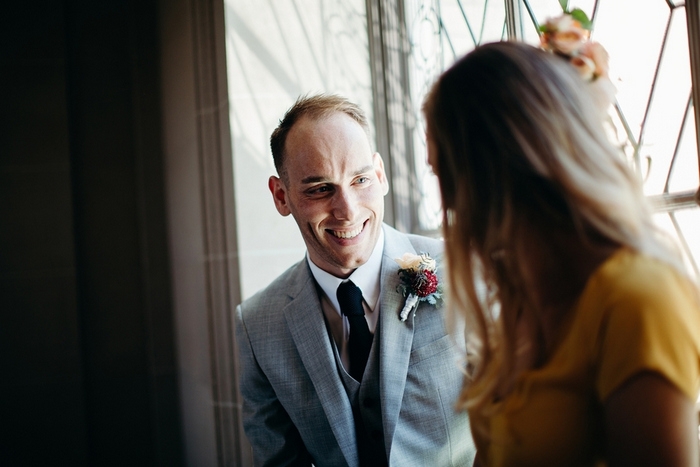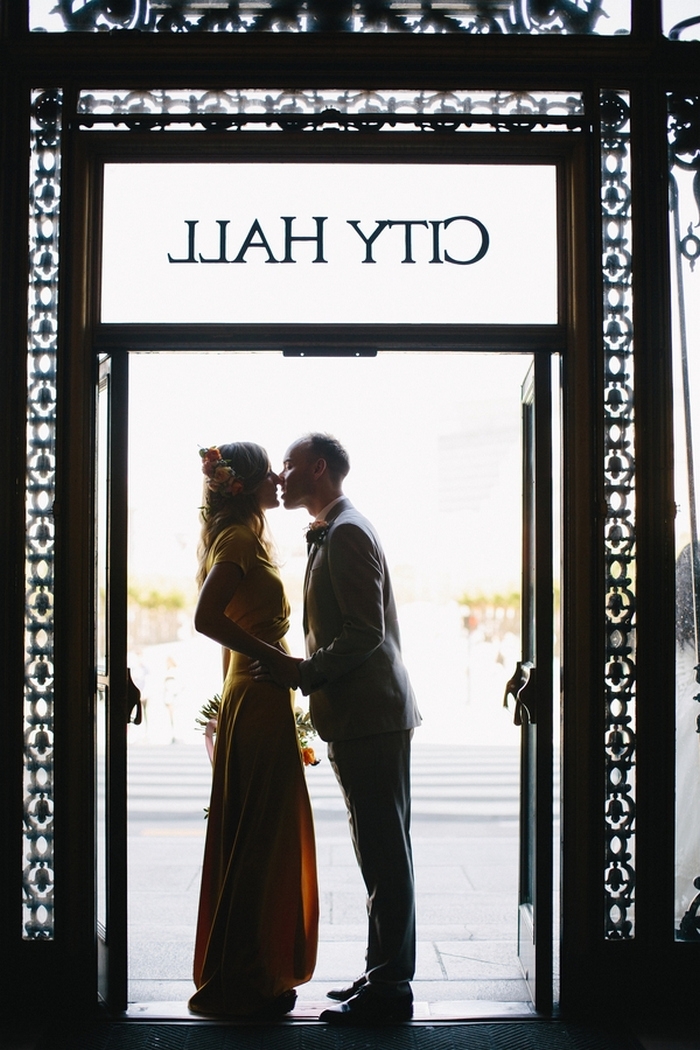 What were the highlights of the ceremony?
City Hall in San Francisco is a spectacular building. It immediately feels special just being inside. The ceremony they provide is short and simple. Neither of us were bothered about any of the traditional ceremony theatrics, so it was perfect.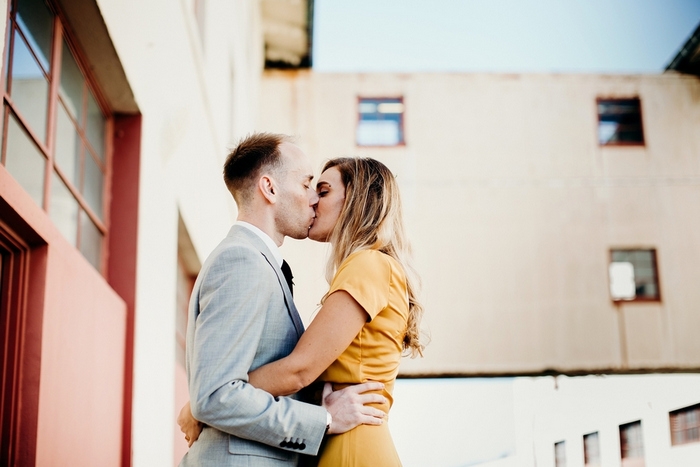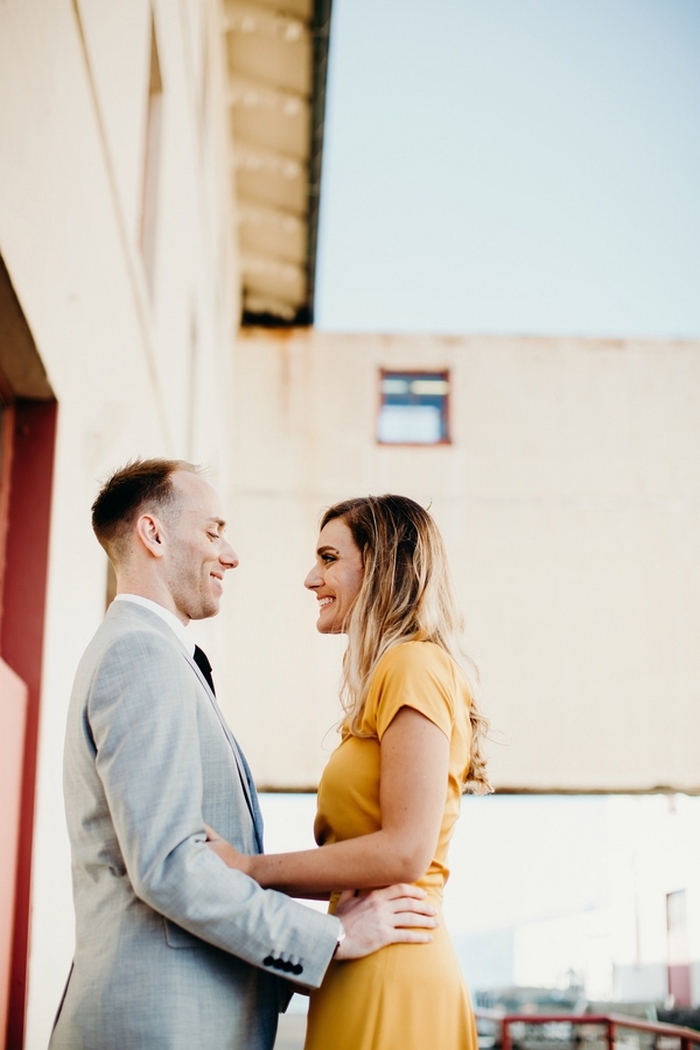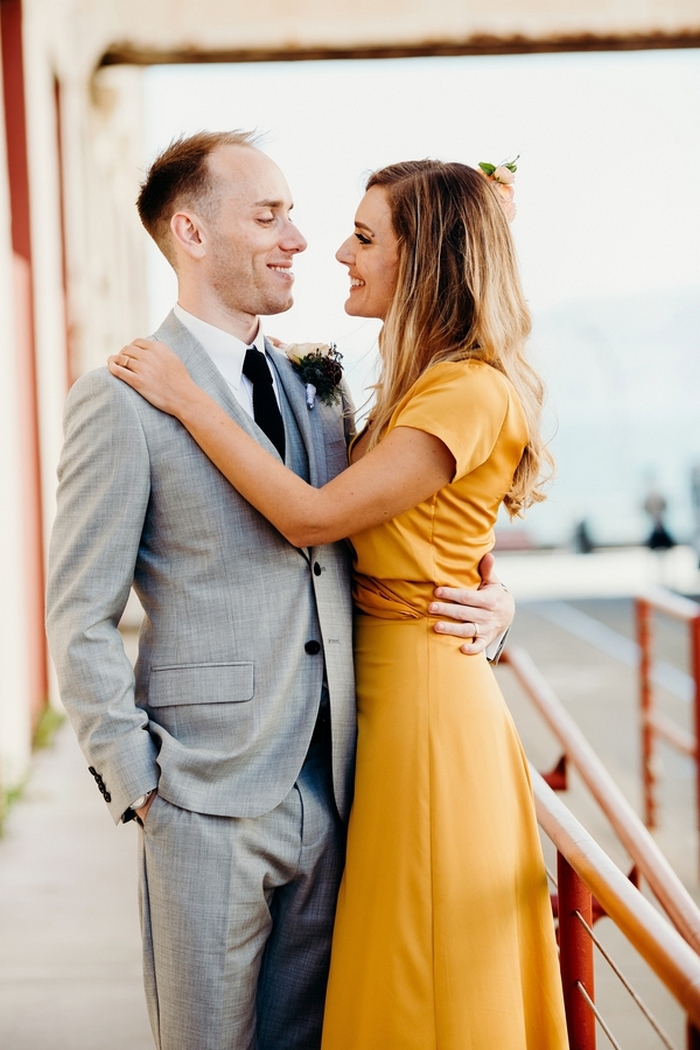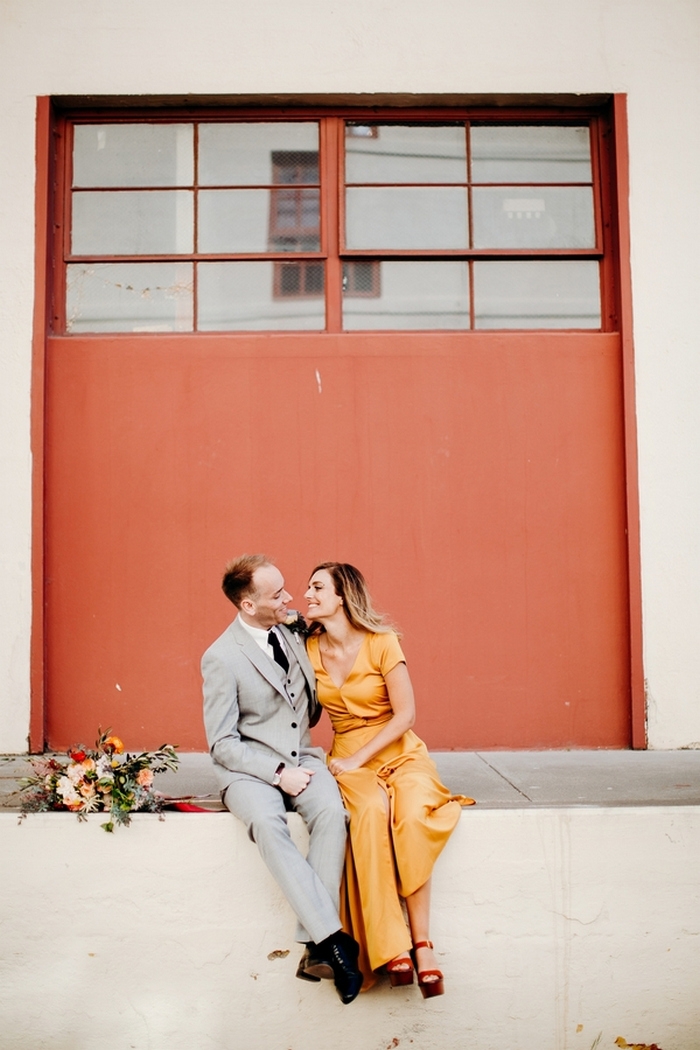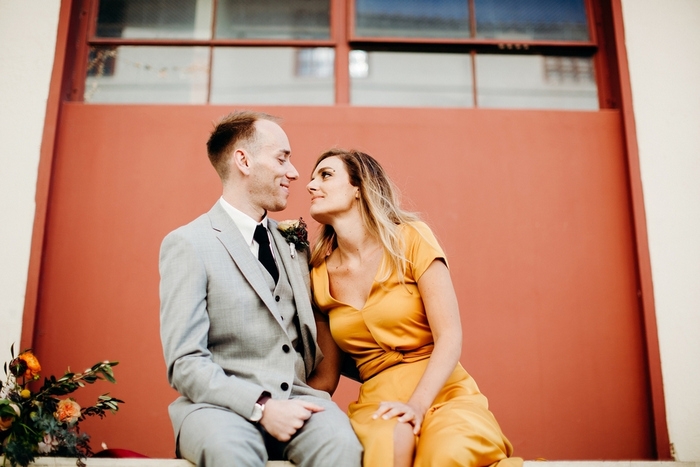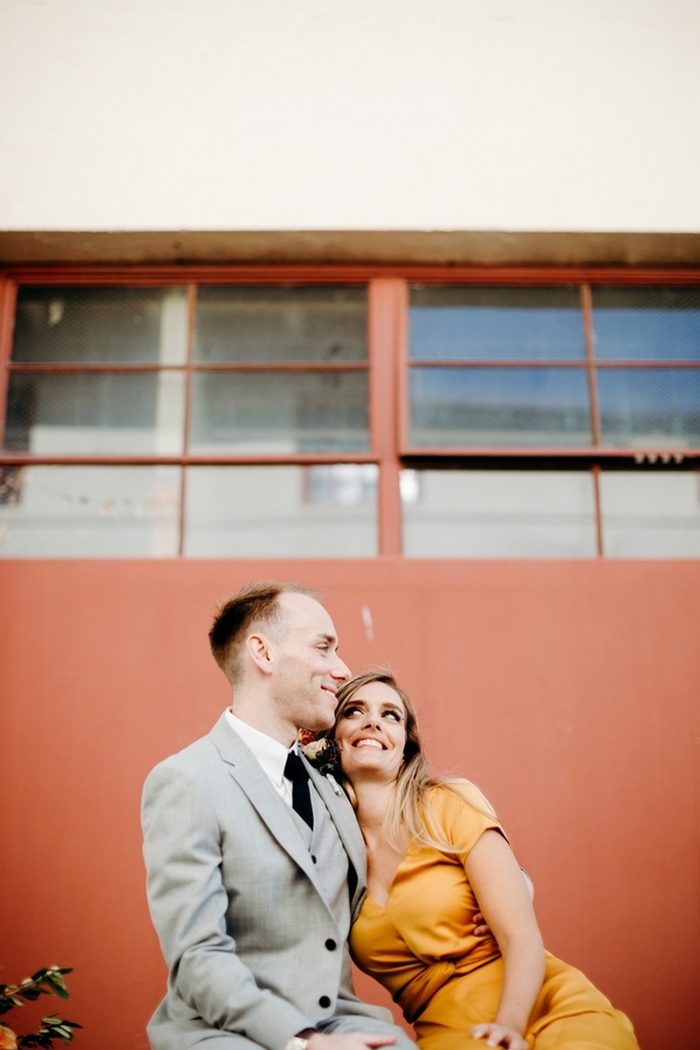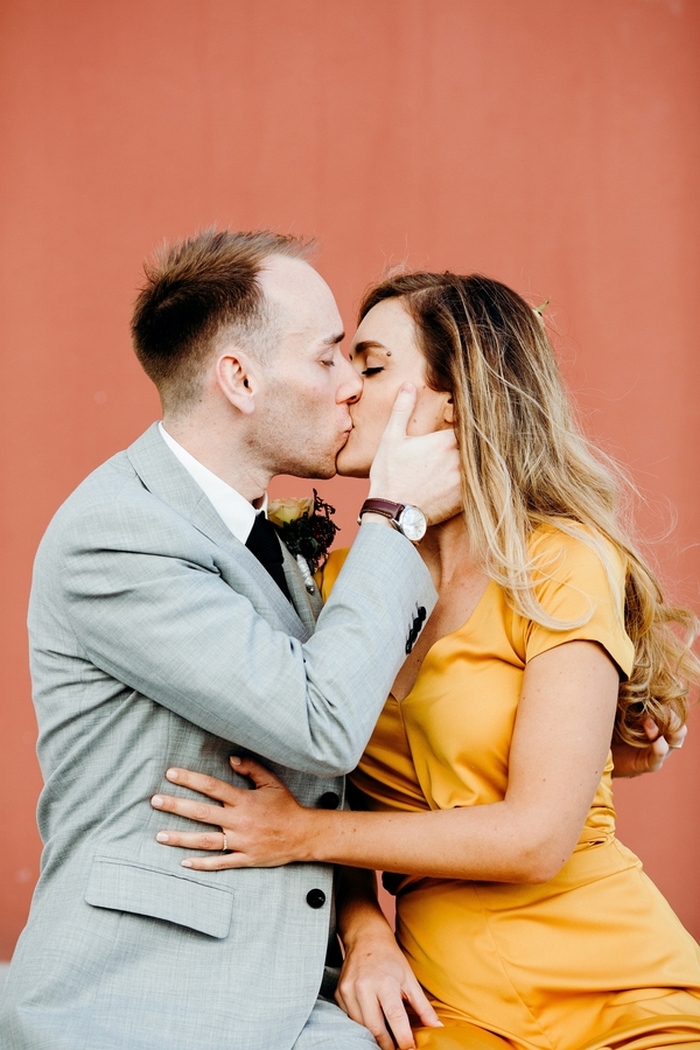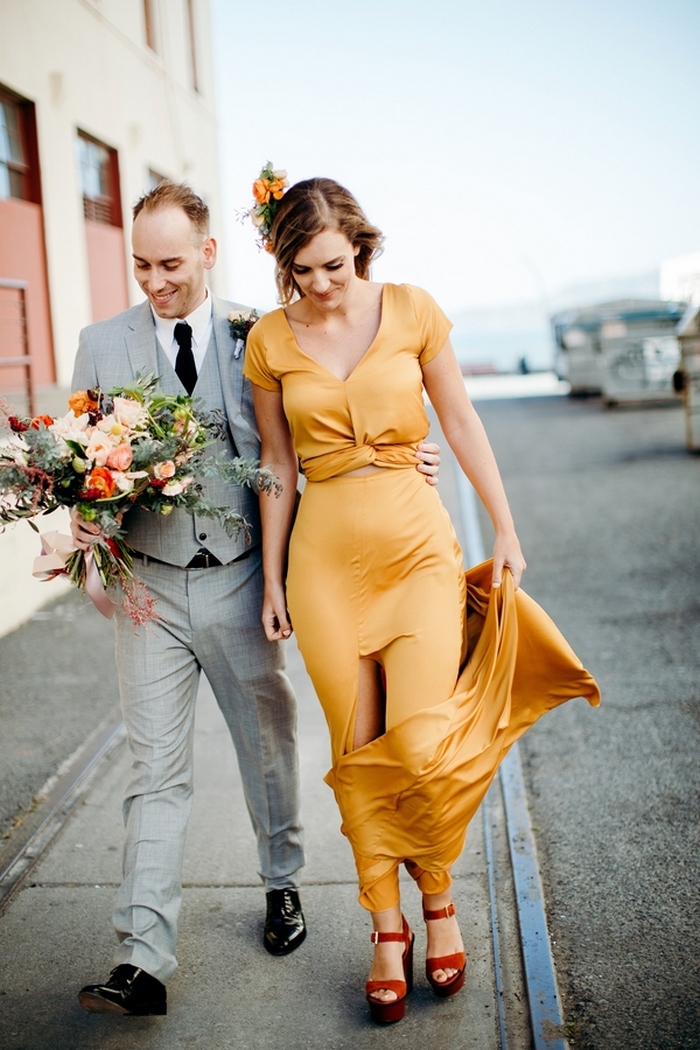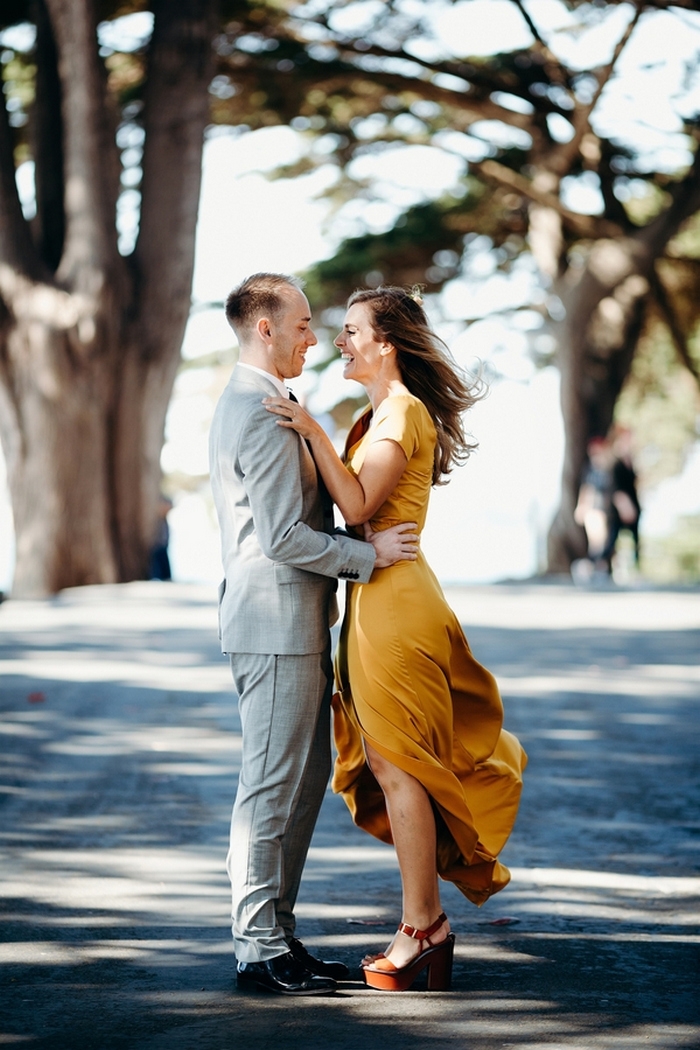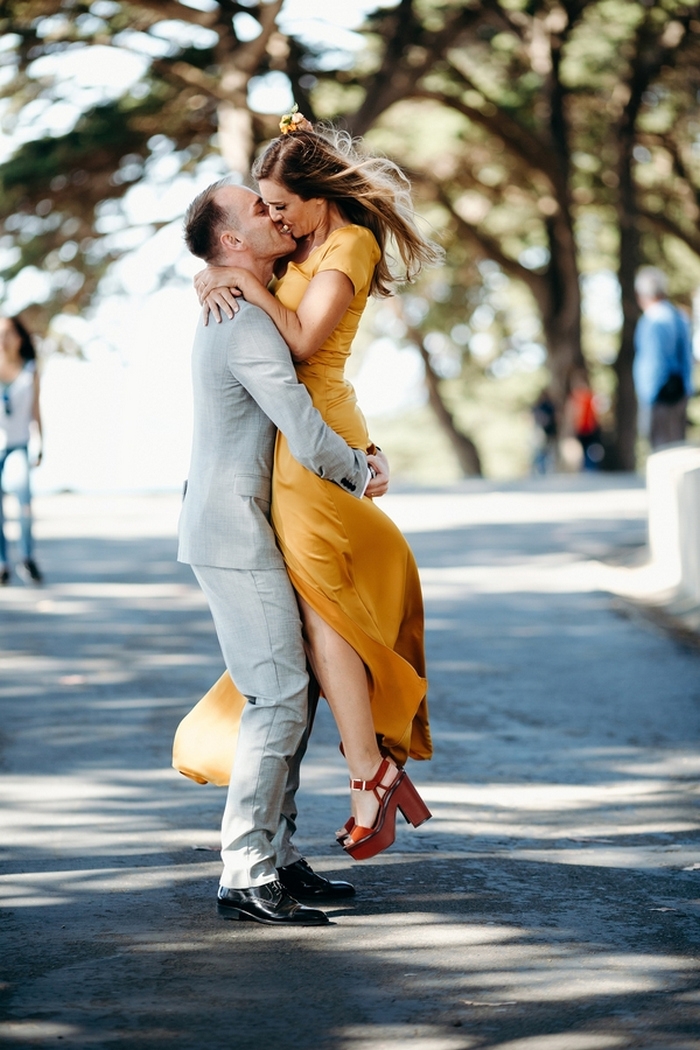 What were the highlights of the reception?
We had an incredible evening at Quince. The food, wine and service were exceptional. We were even invited into the kitchen for our main course.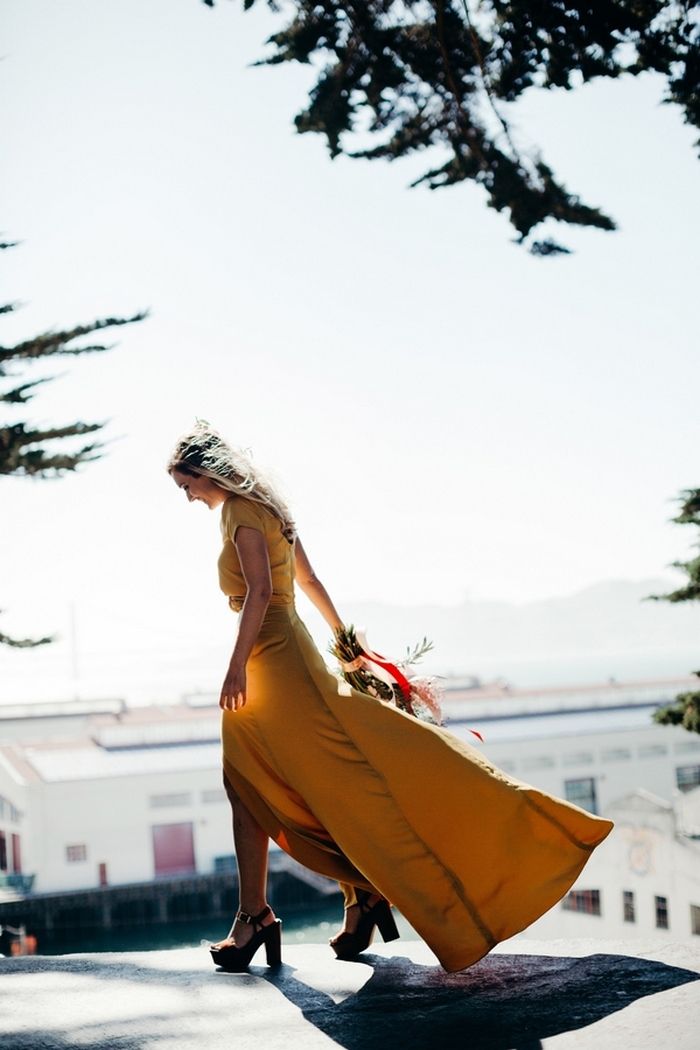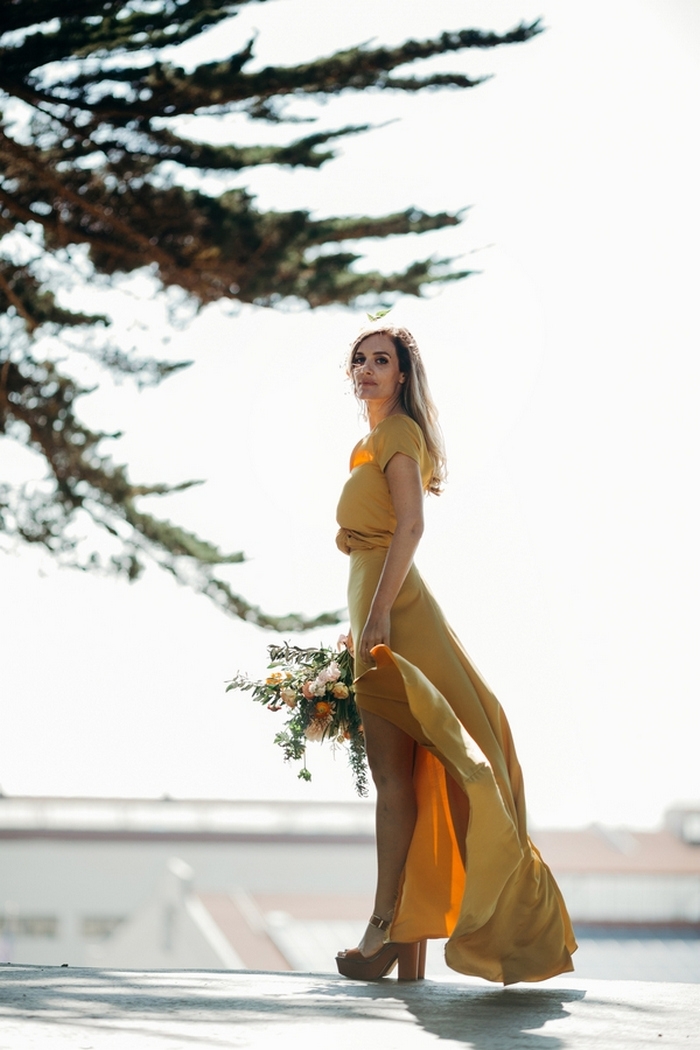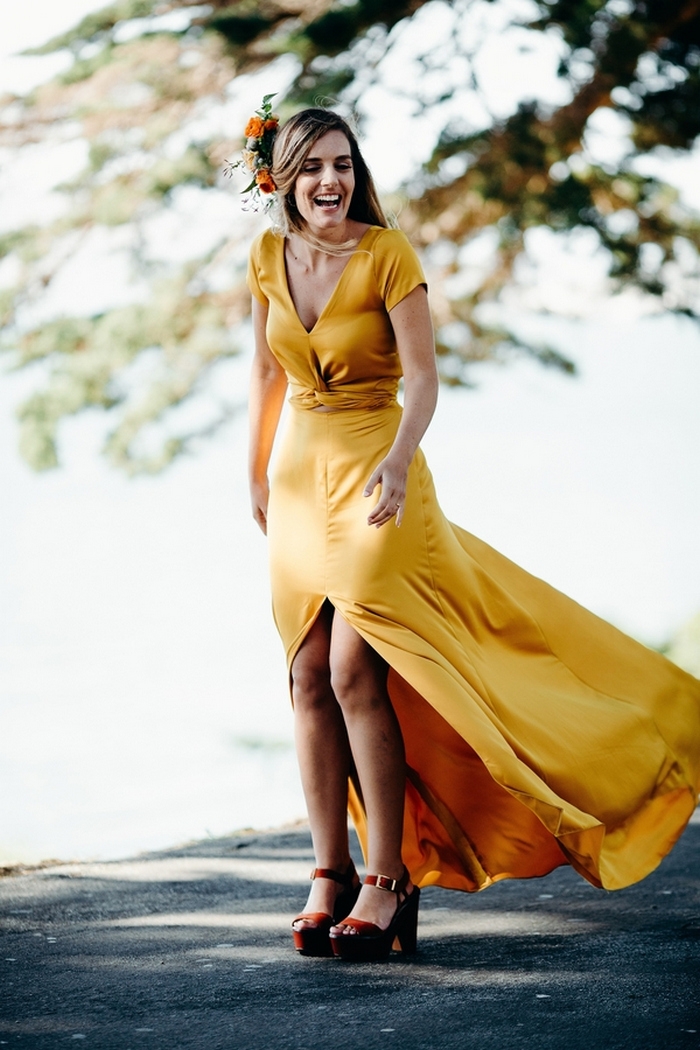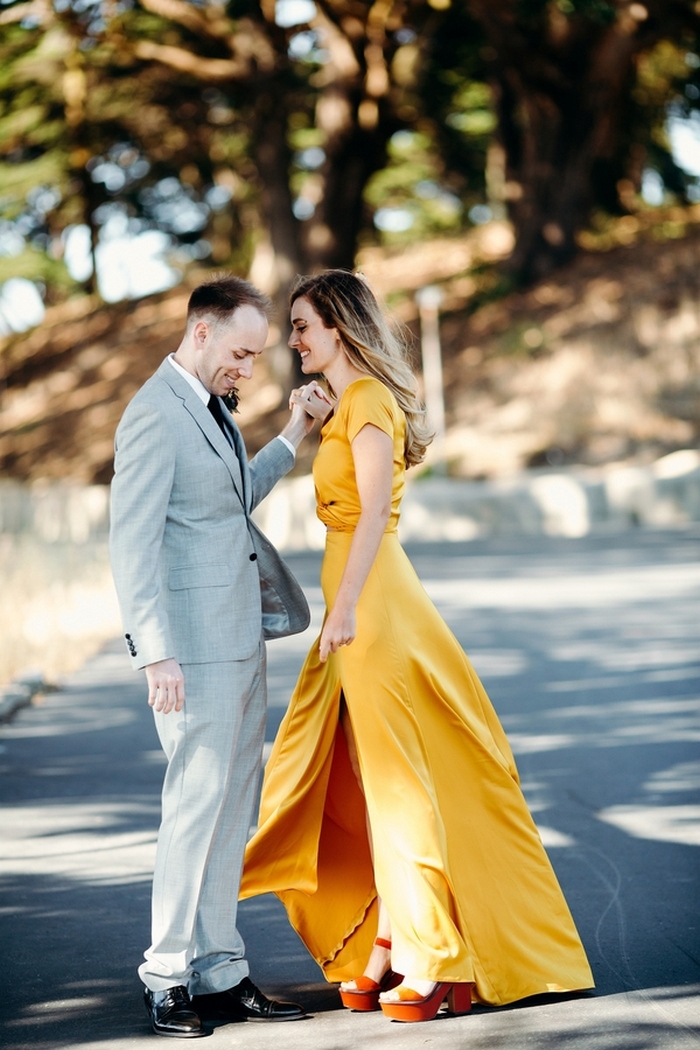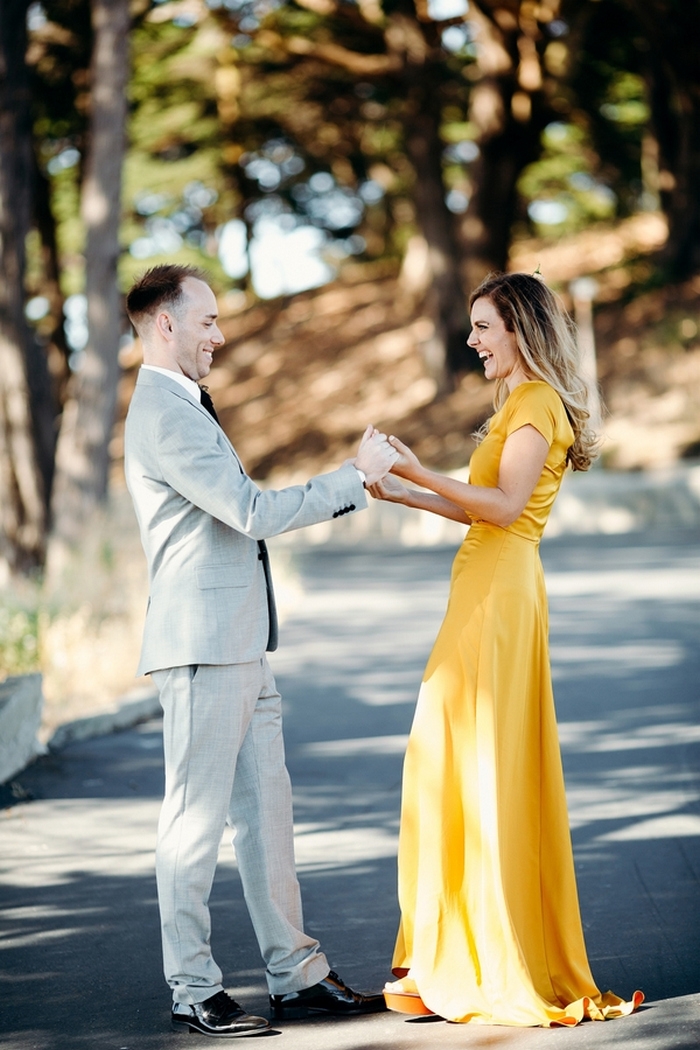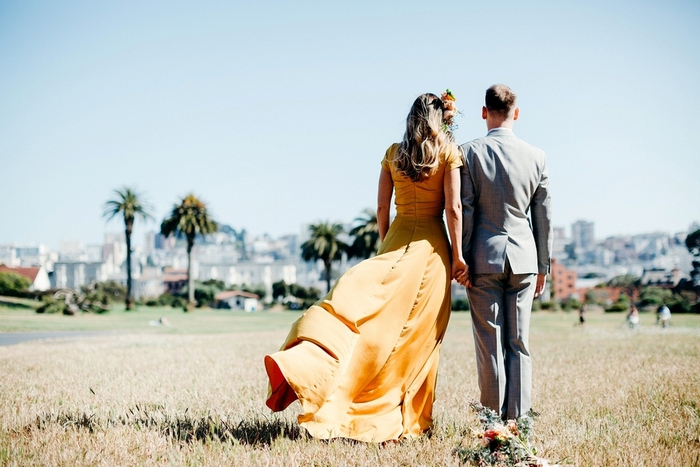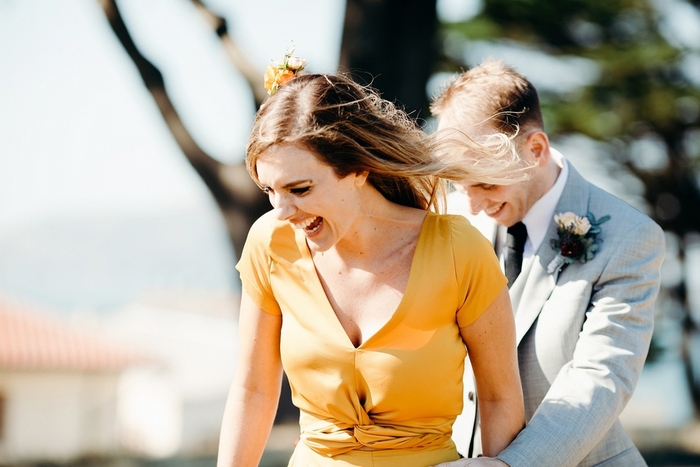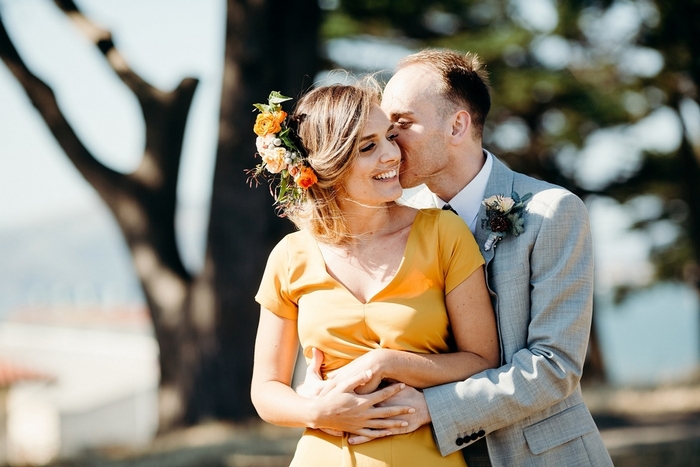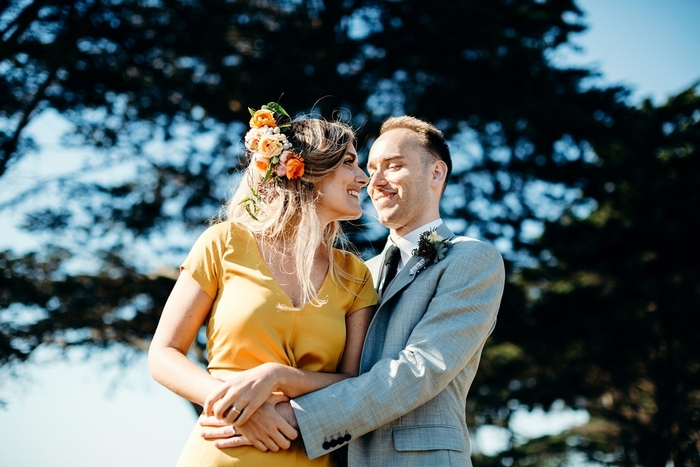 What was the best thing about having an intimate wedding?
Because it was so simple, it gave us time to really reflect on what we were doing and how important we are to each other. We just had an incredible day together, with minimal stress.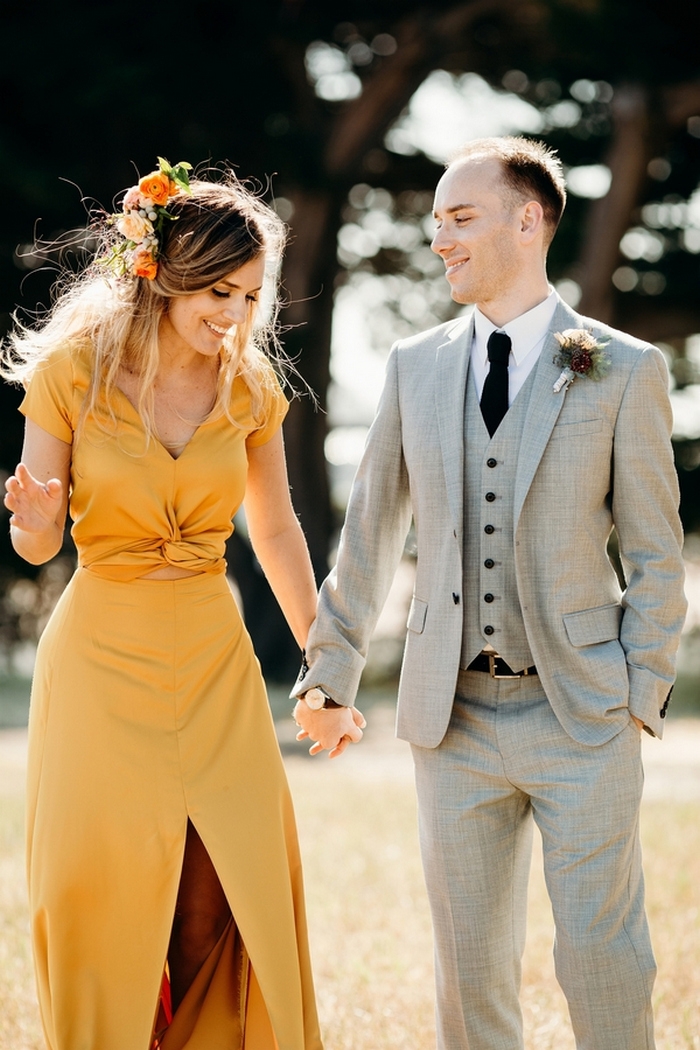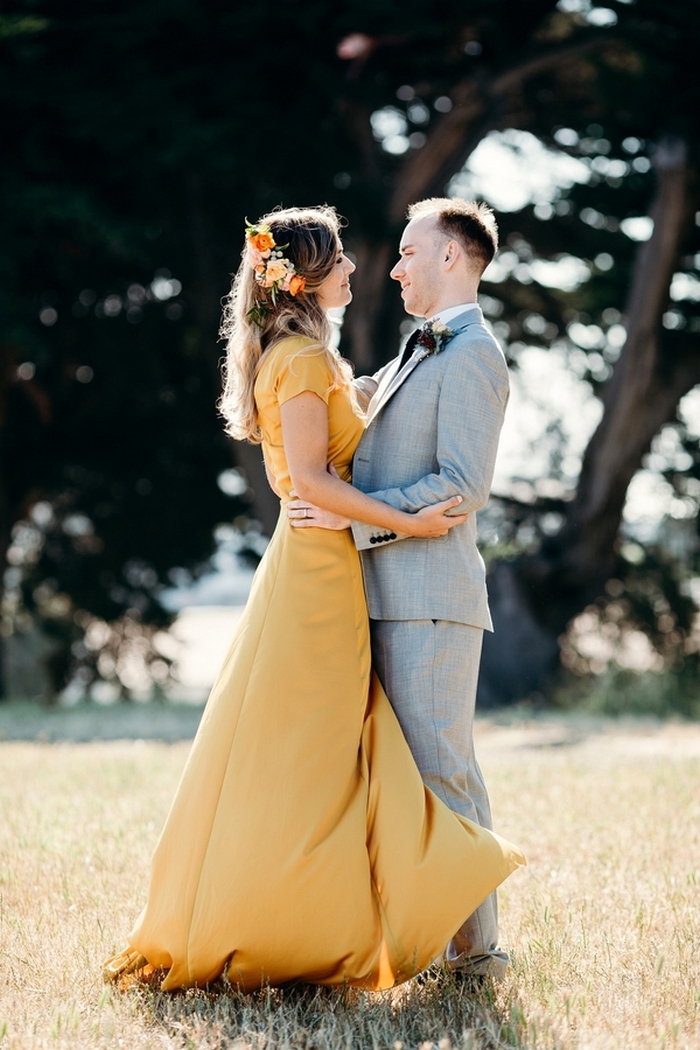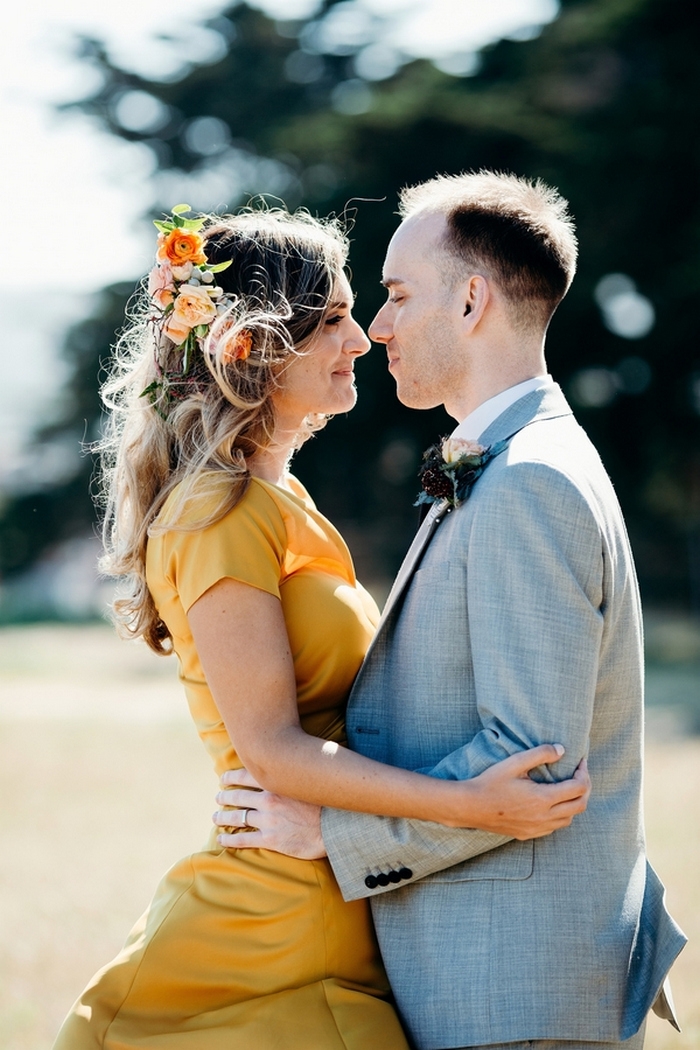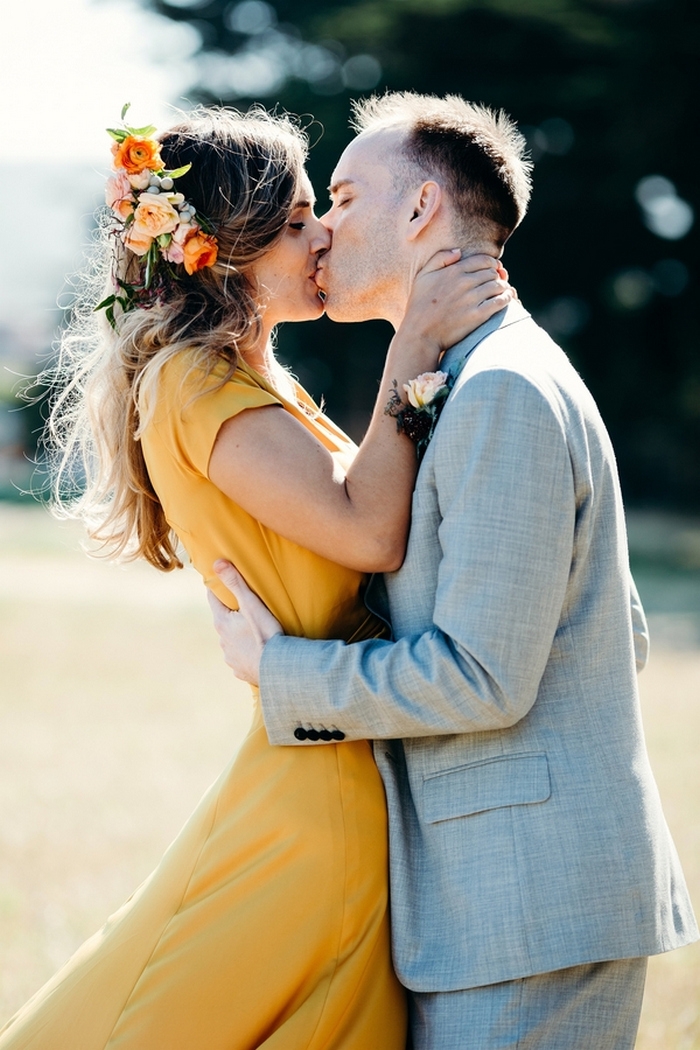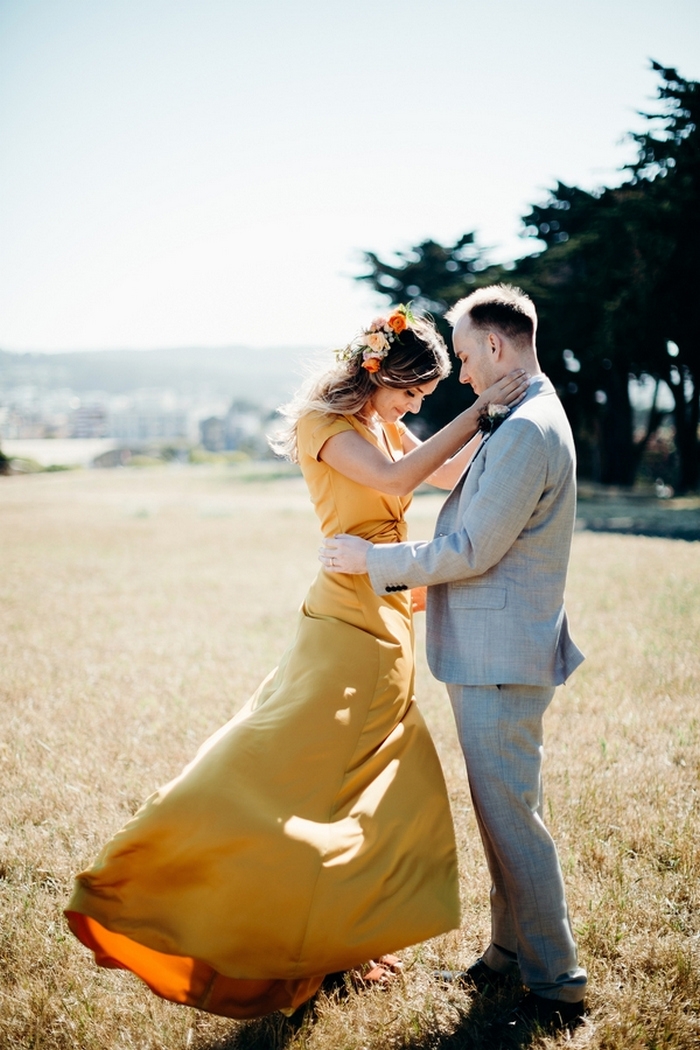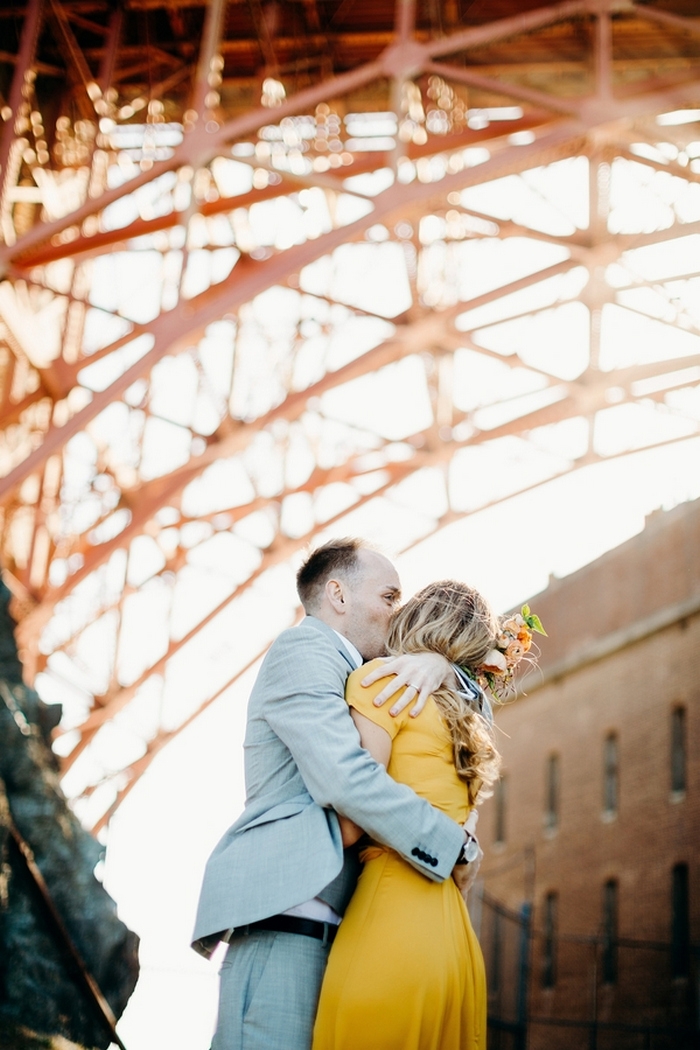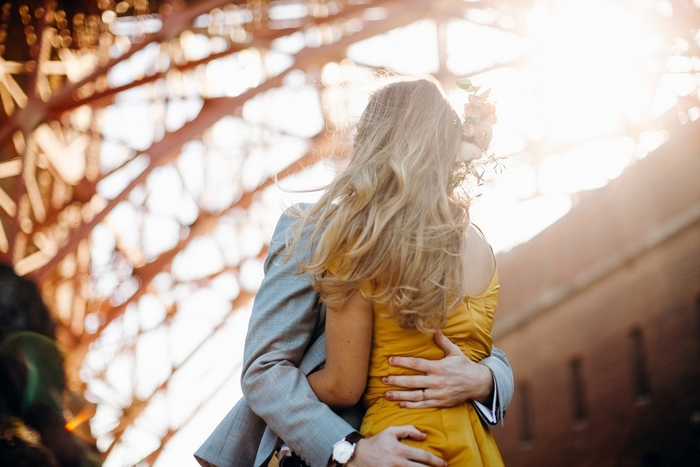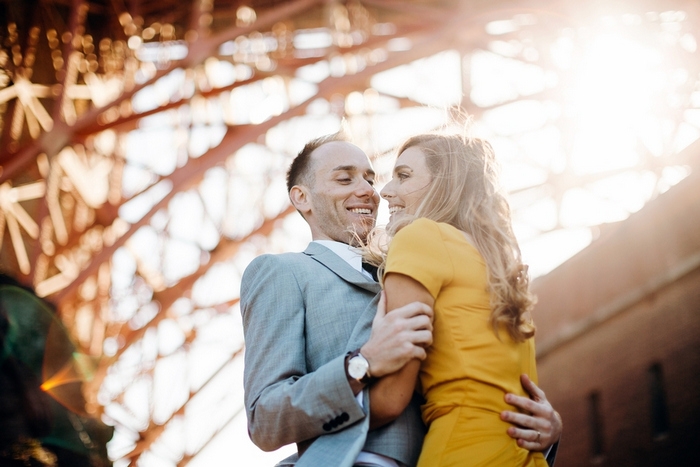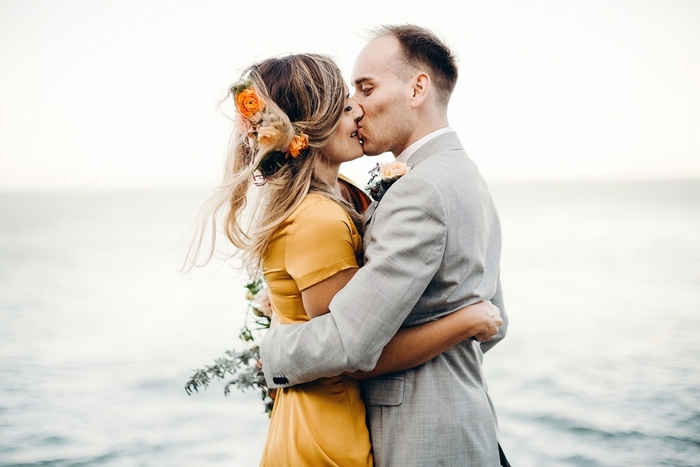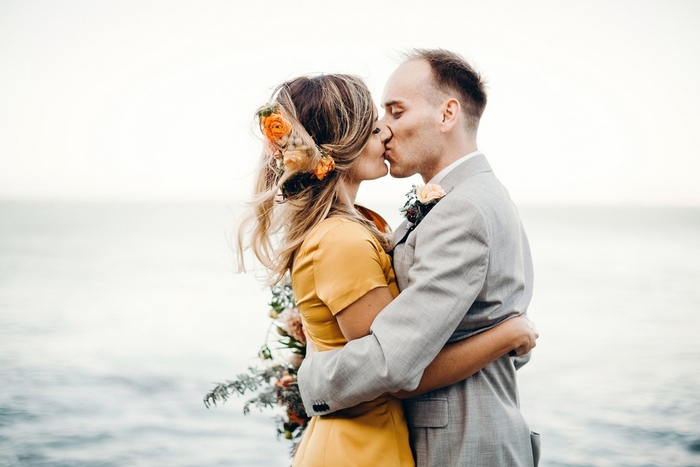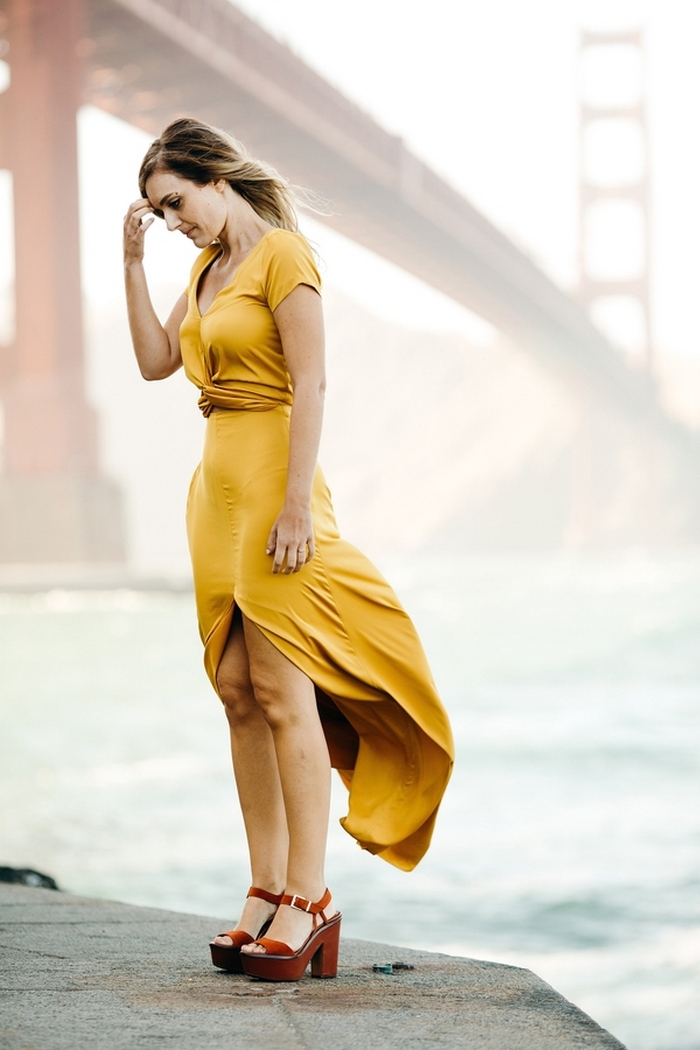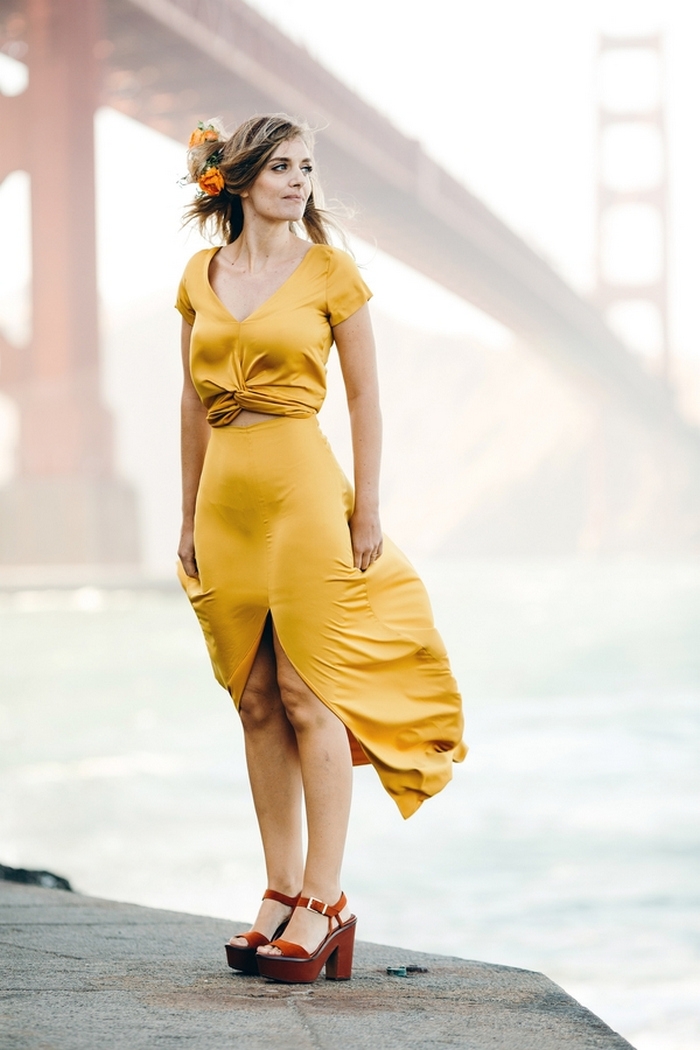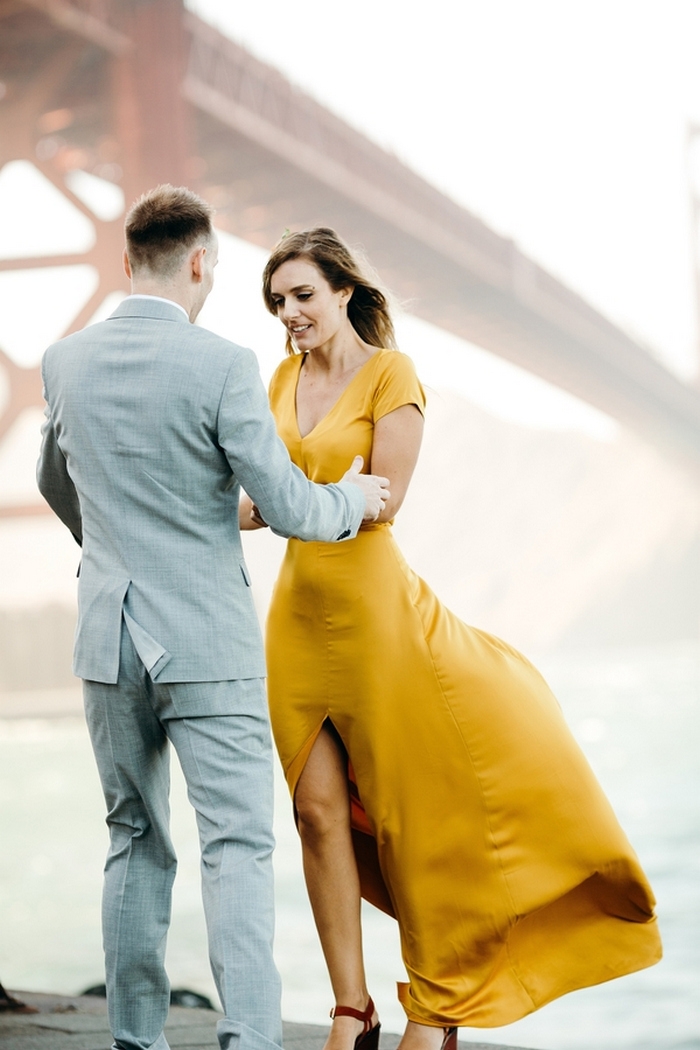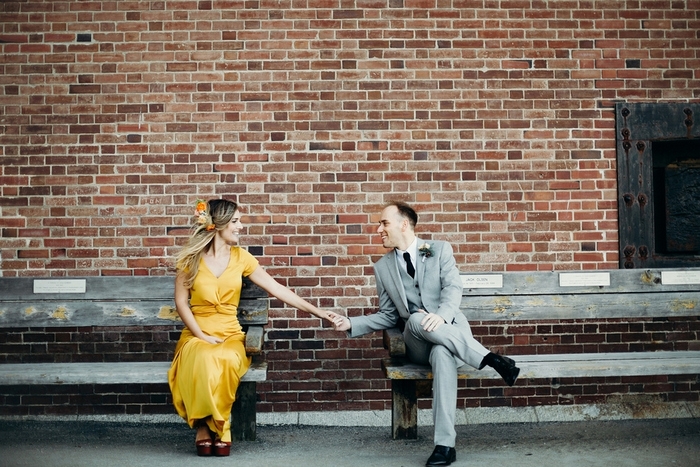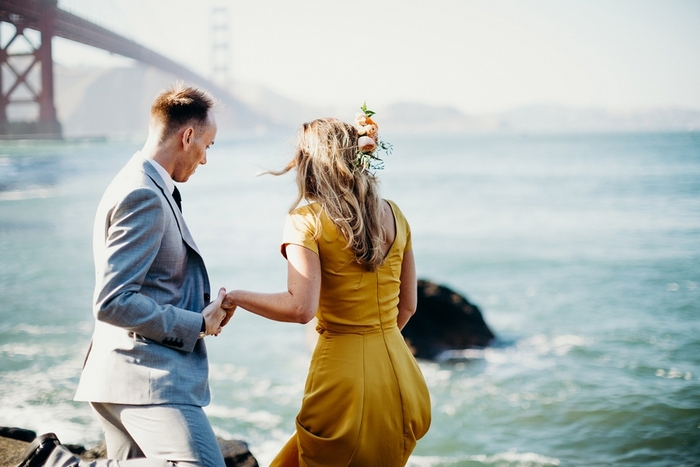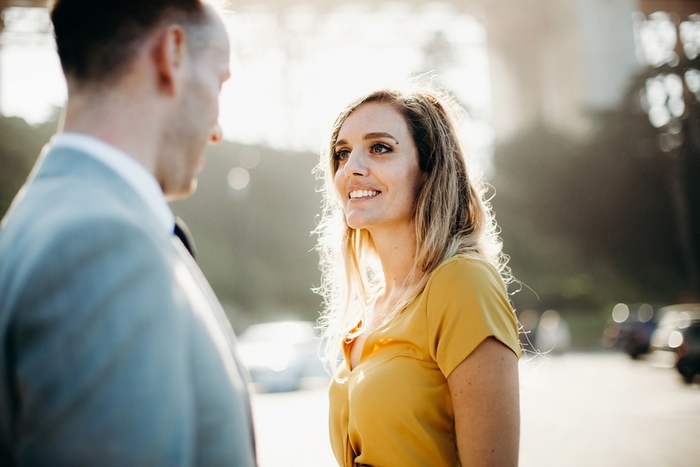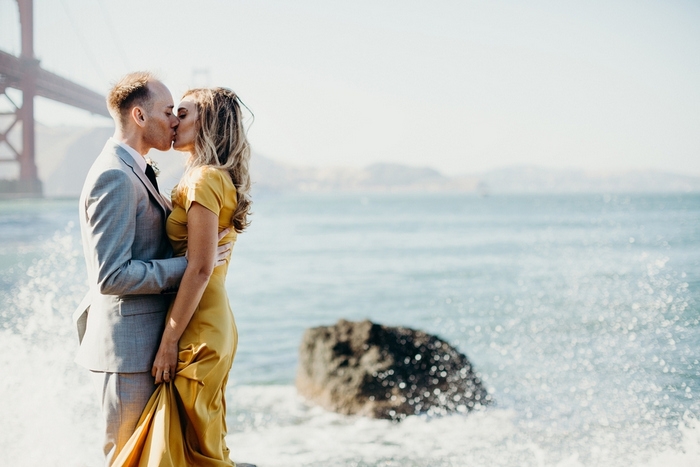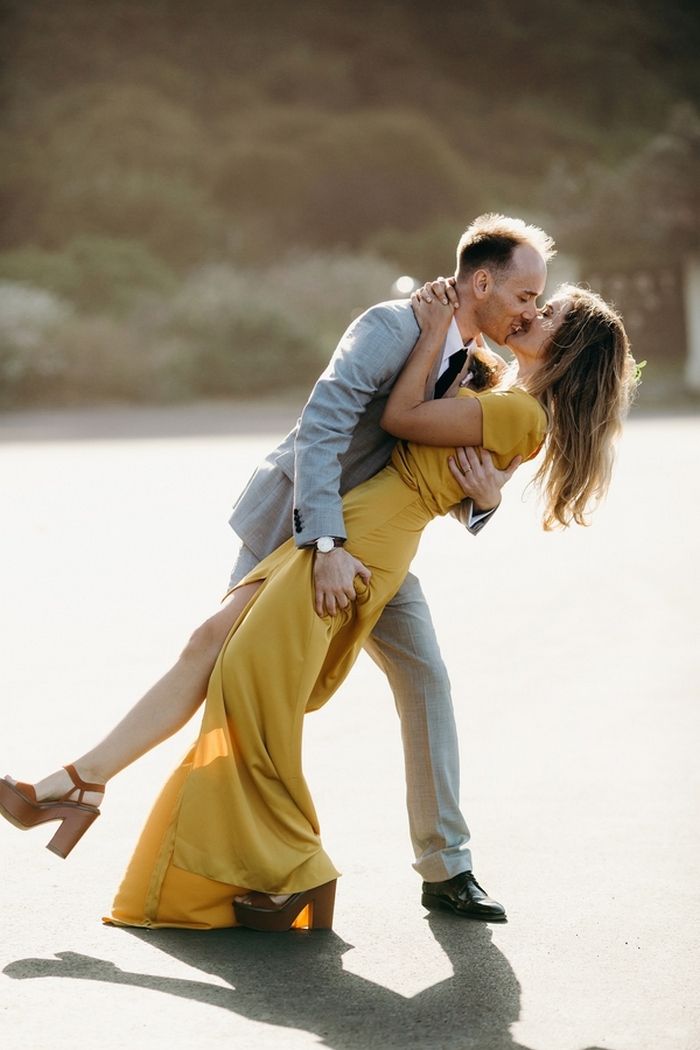 What advice do you have for couples who are considering an intimate wedding?
We would definitely encourage couples to make their wedding their own. Many people have ideas about how a wedding should happen, but it can (and should) be absolutely anything you want it to be.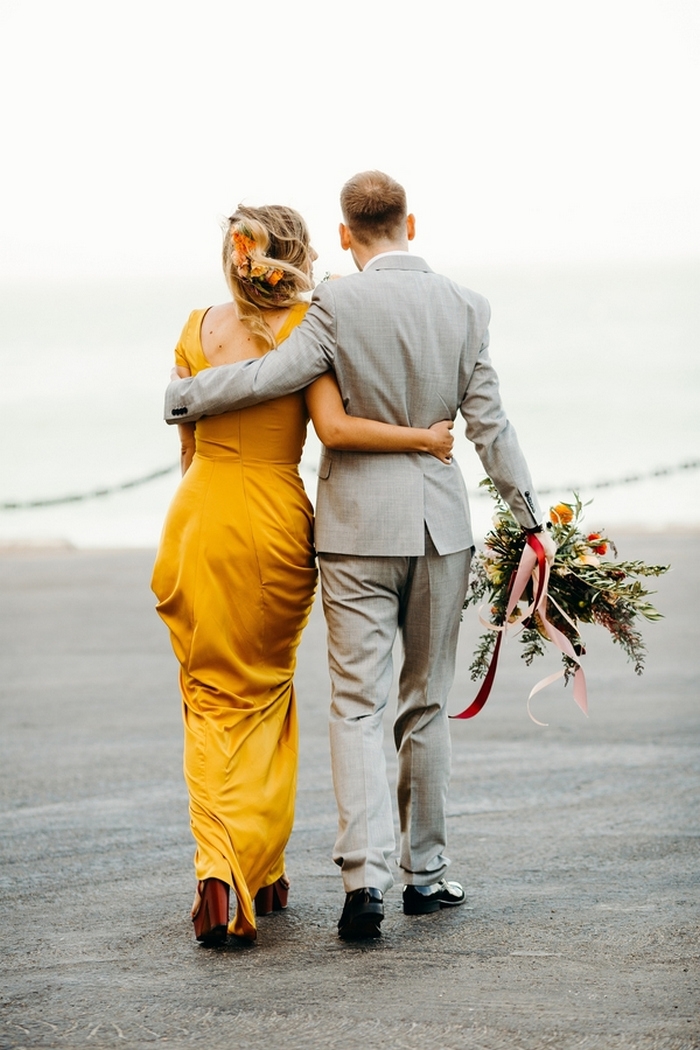 Vendors:
Groom's Suit: Reiss, London.
Groom's Shoes: The Kooples, London
Bride's Dress: Made by the bride. Fabric from Mustafa, Singapore.
Bride's Shoes: Charles and Keith, Singapore.
Flowers: Mission de Flores, San Francisco
Photographer: Clara Rice Photography, California
Hair and Make-up: Victoria Toda, California 
Wedding bands: Convenant Ethically Made Jewellery, Singapore
Save
Save
Save
Save
Save
Save
Save
Save
Save