If you are looking for floral inspo for your intimate wedding, you are going to love today's styled shoot photographed by NRS Photography.
Nancy Zimmerman from Fancy Florals By Nancy in Illinois shared this dazzling shoot with us. Here's what she had to say about this 'feast for the eyes':
We partnered with Pear Tree Estate for a styled shoot/tasting event. The entry area was set up with vintage furniture and featured floral hangings on the wall. In the main room, one side was set up for the ceremony with chairs placed around a large circular frame decorated with greens & blooms. A cocktail area was staged in the center of the room to divide the ceremony and reception areas. Floral linens were used in the cocktail area and featured a hanging wood beam with greens and candles.
The reception area was set up on the other side of the room with a long row of farm tables in front of the fireplace. Tall clarinet vase arrangements alternated with low compote bowl arrangement for a show-stopper line of glorious flowers. Round tables were set up on each side of the farm house tables. The round tables had blush linens covered by lace adding a romantic feel to the whole area. Vintage glassware and candlesticks added to the charm. The dessert set up was elevated a notch on hanging doors in front of the large window.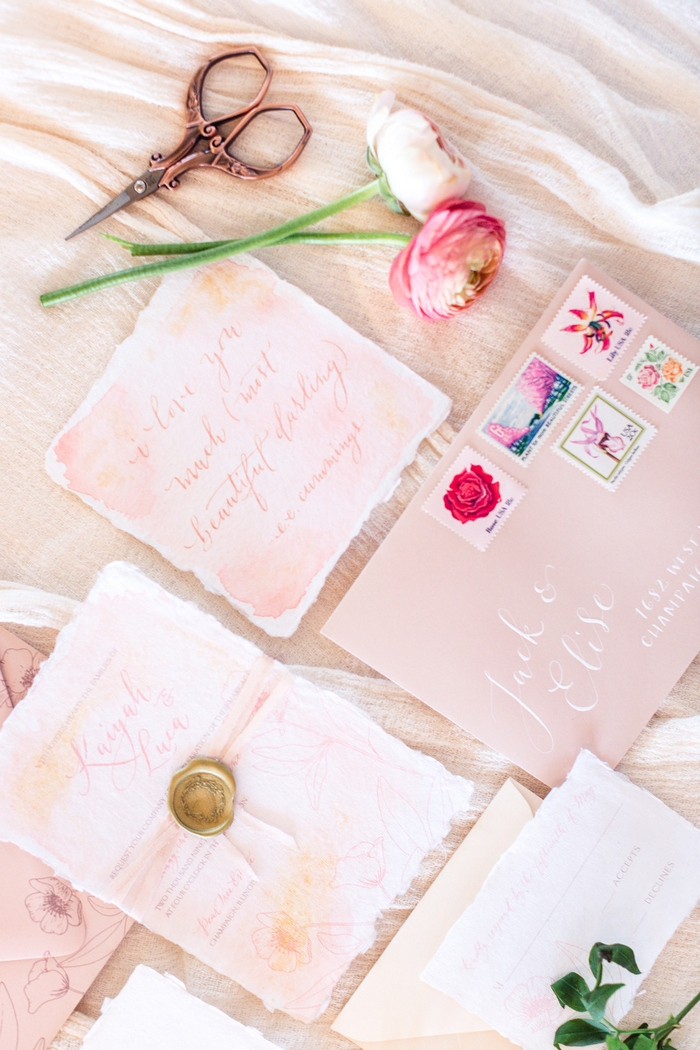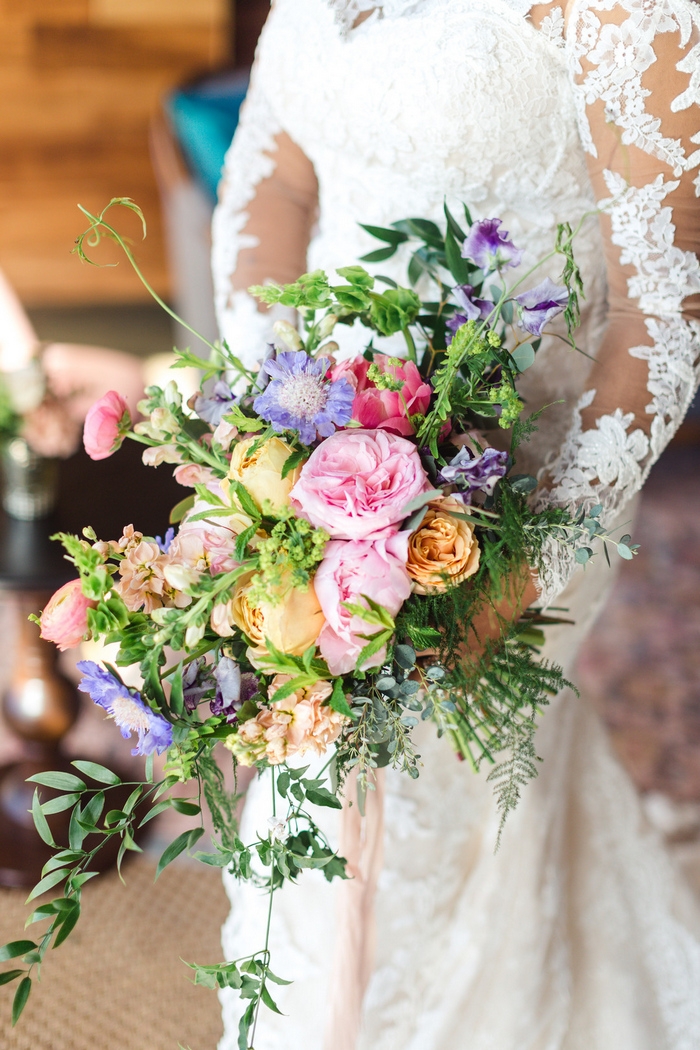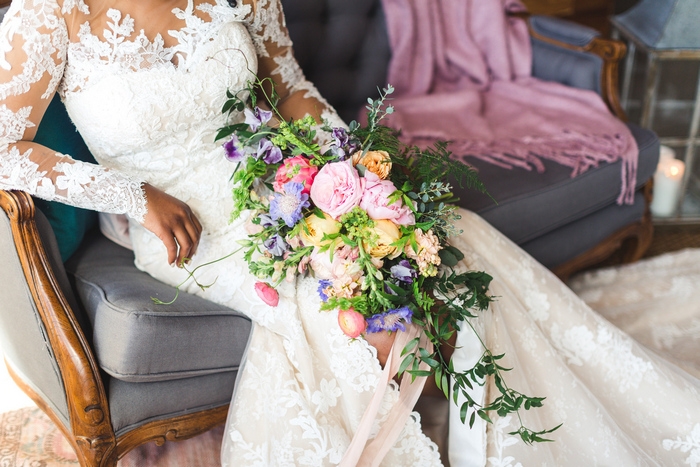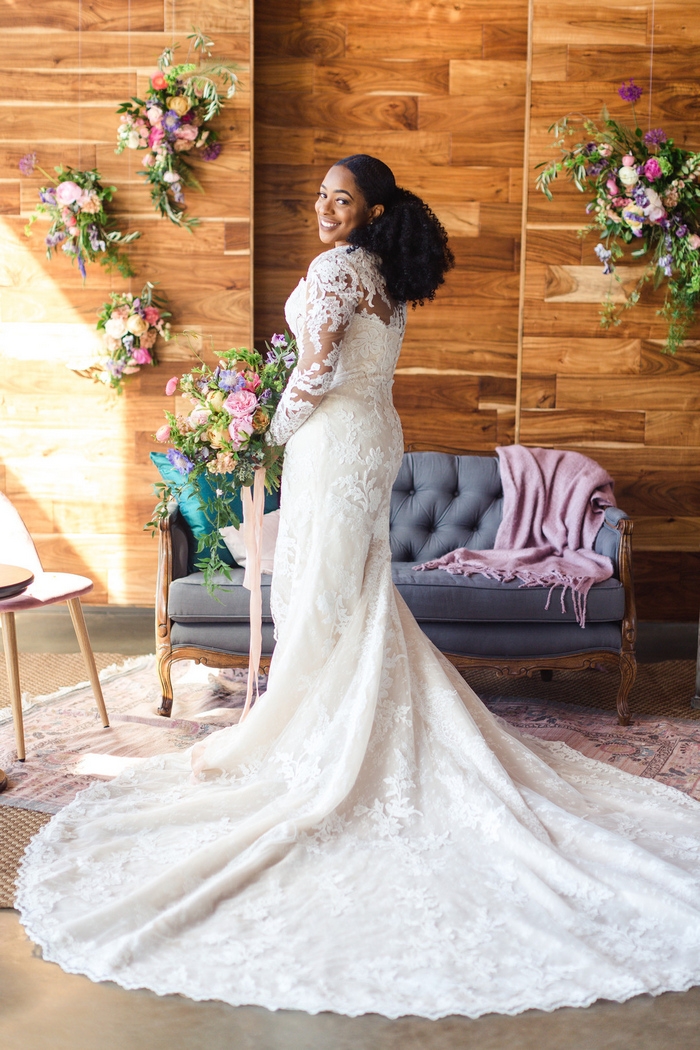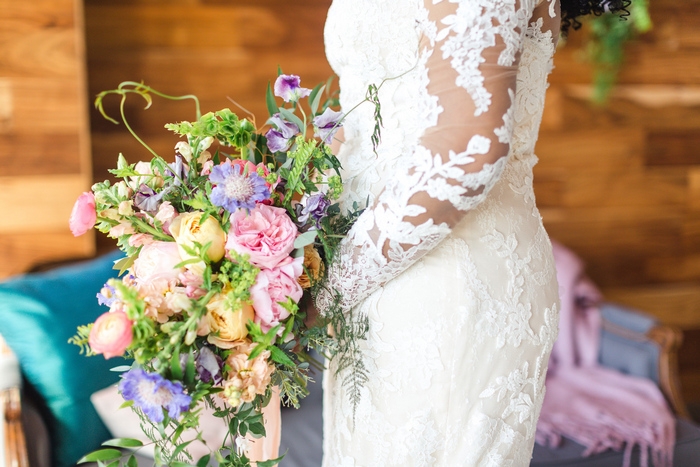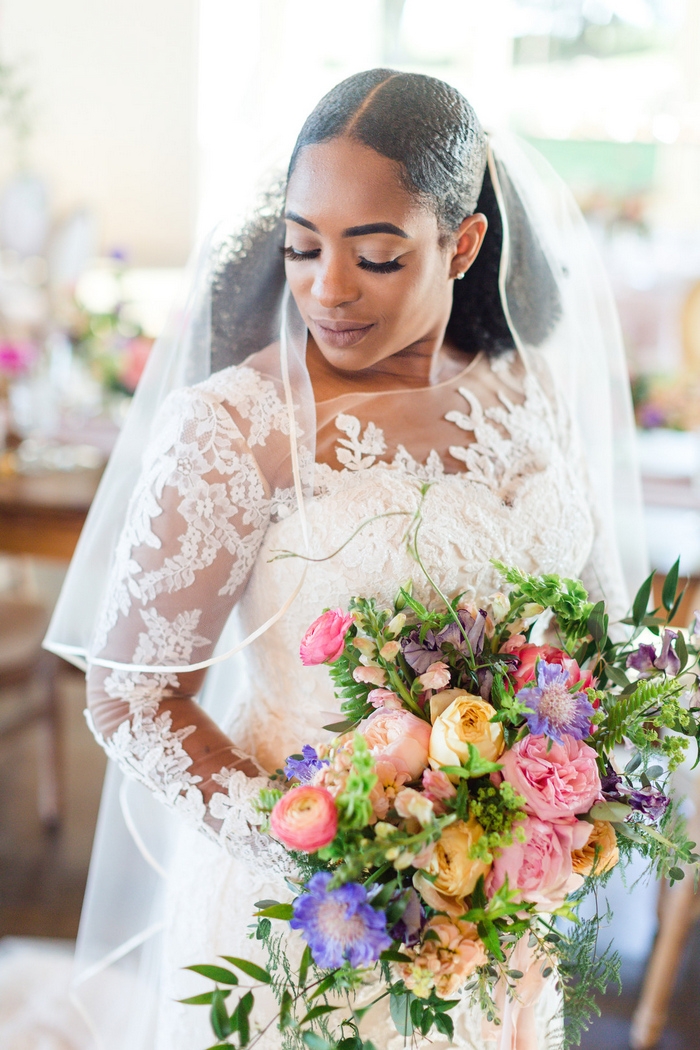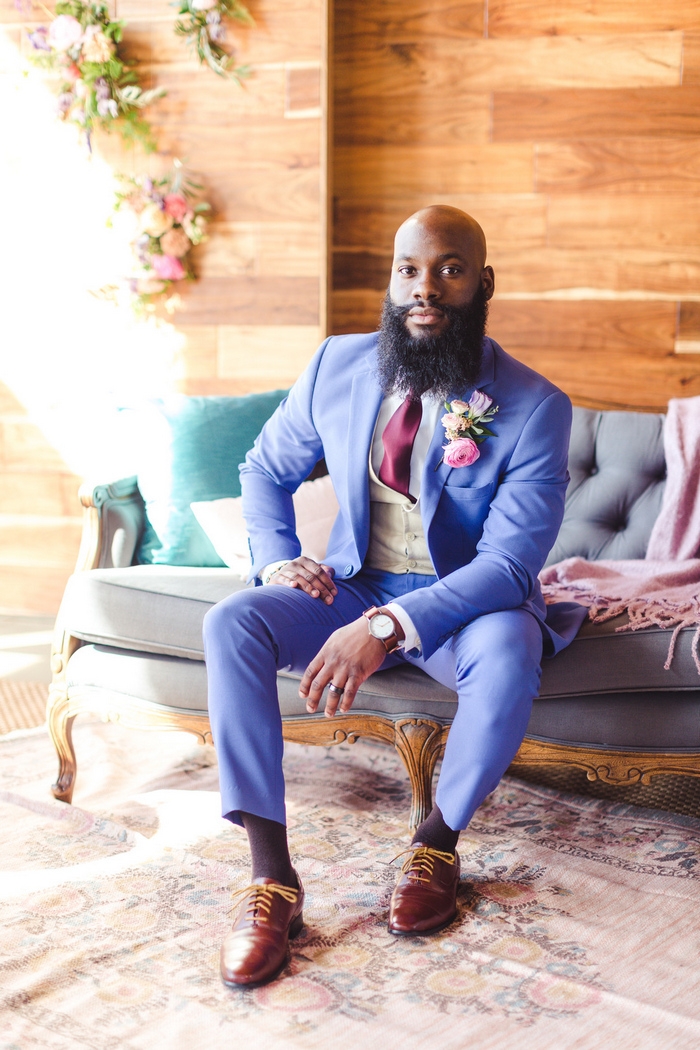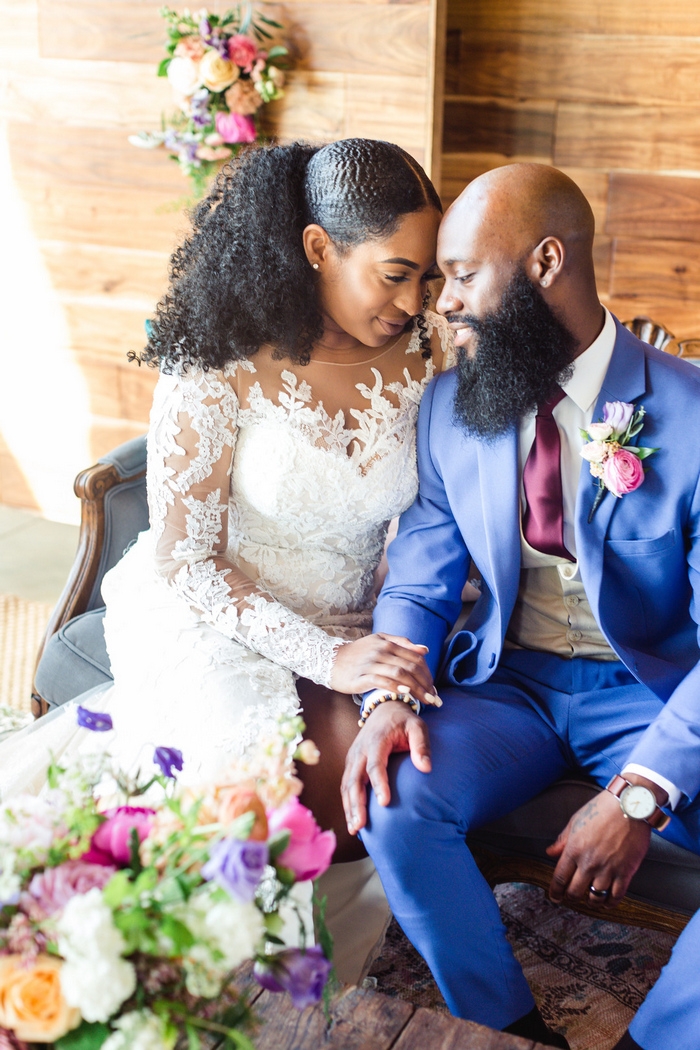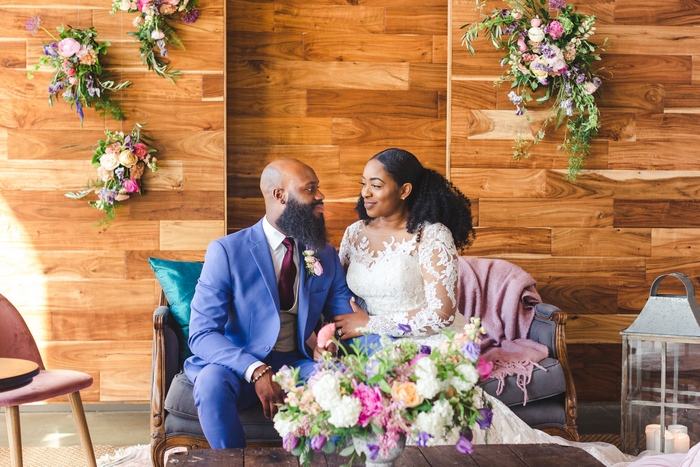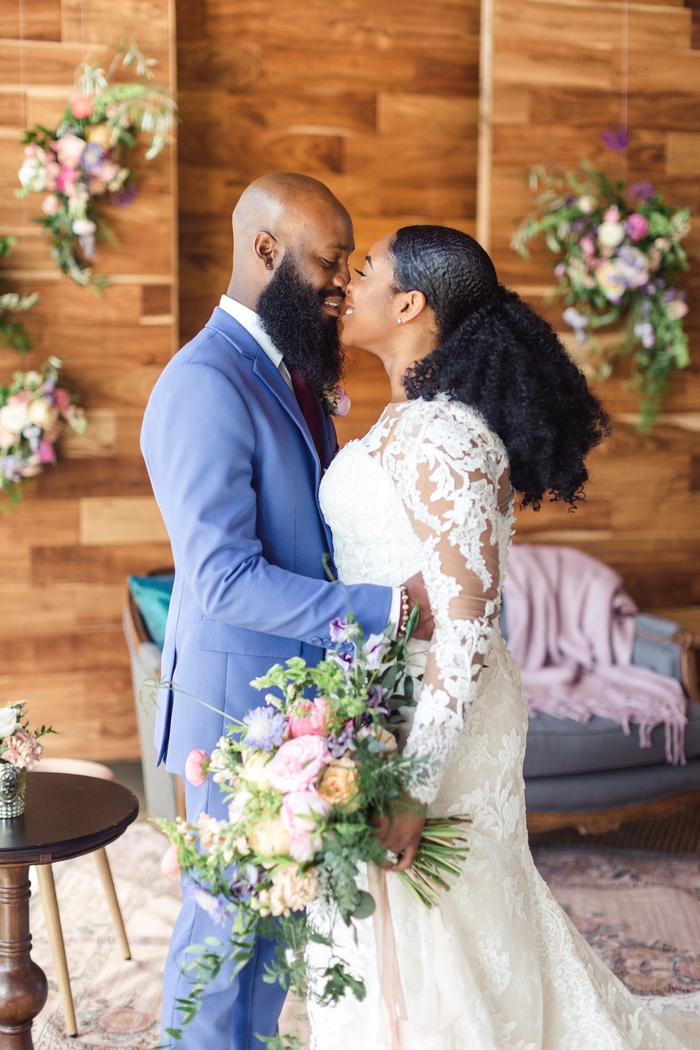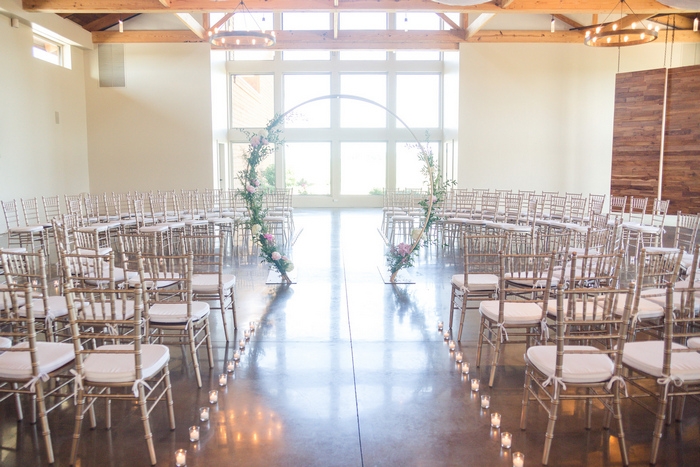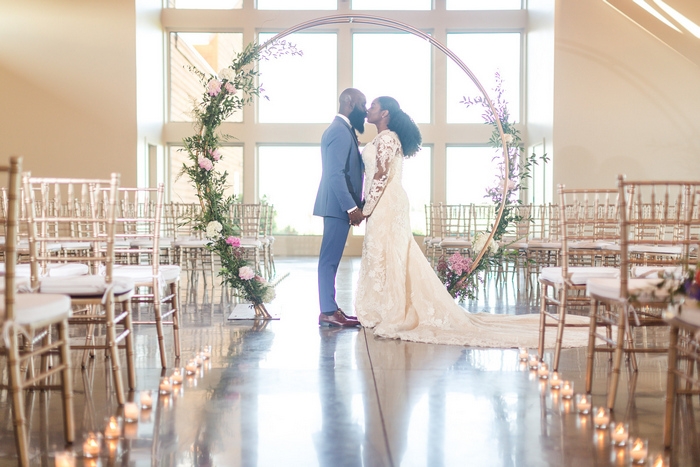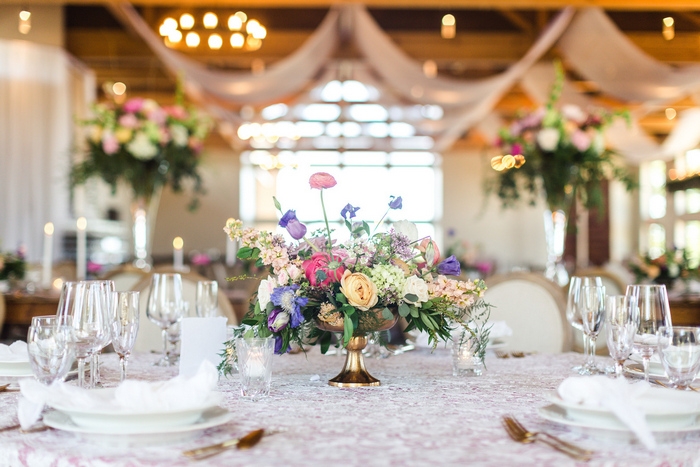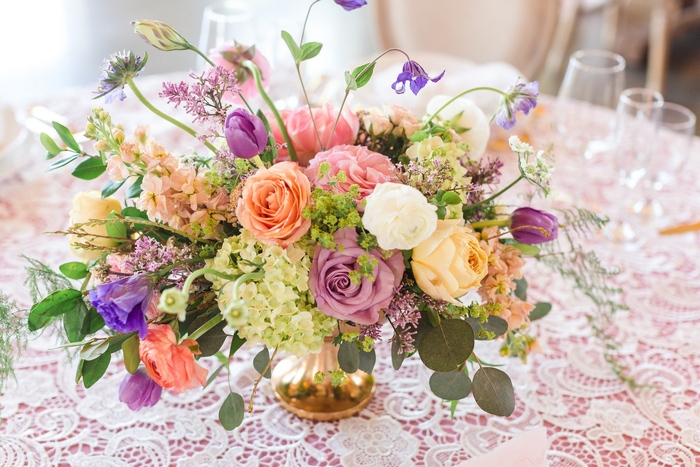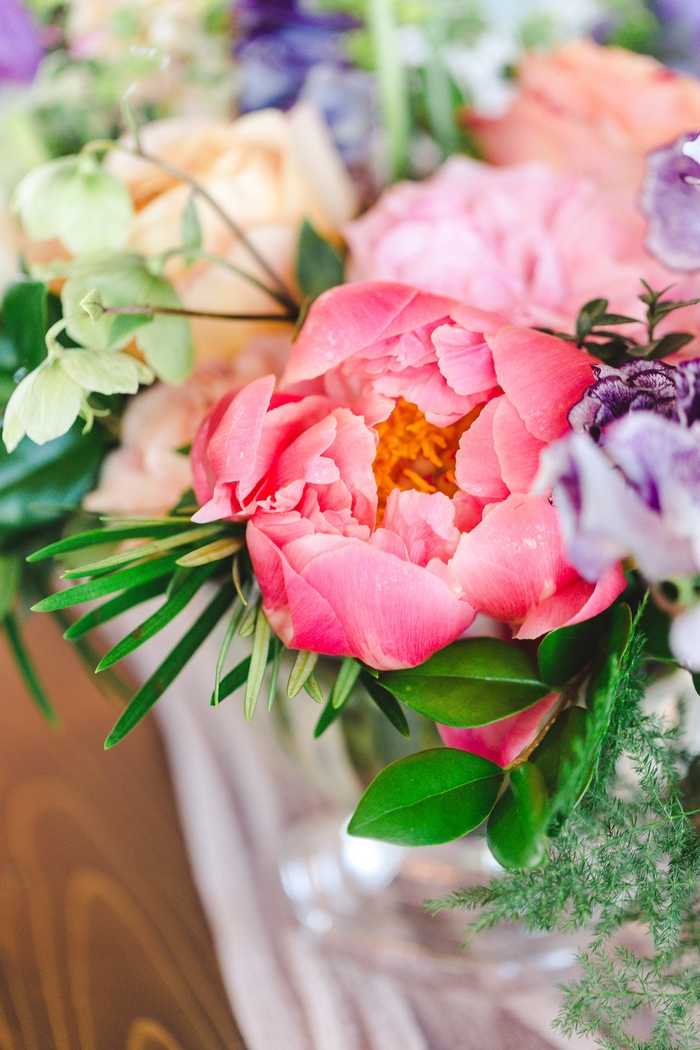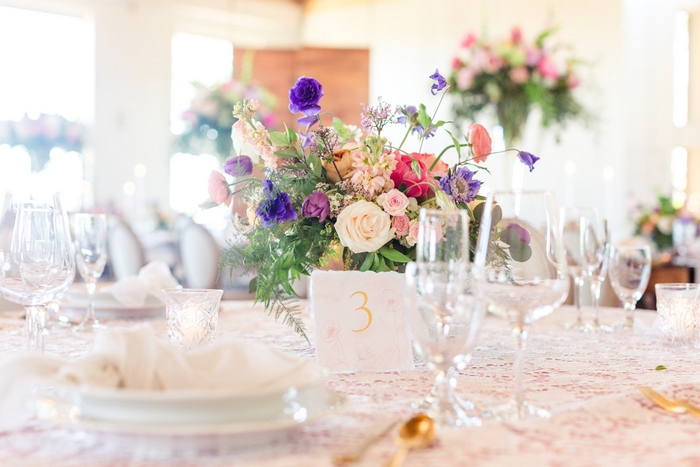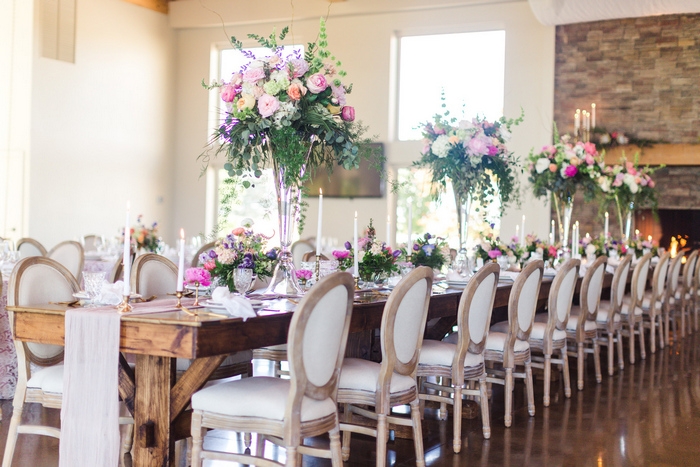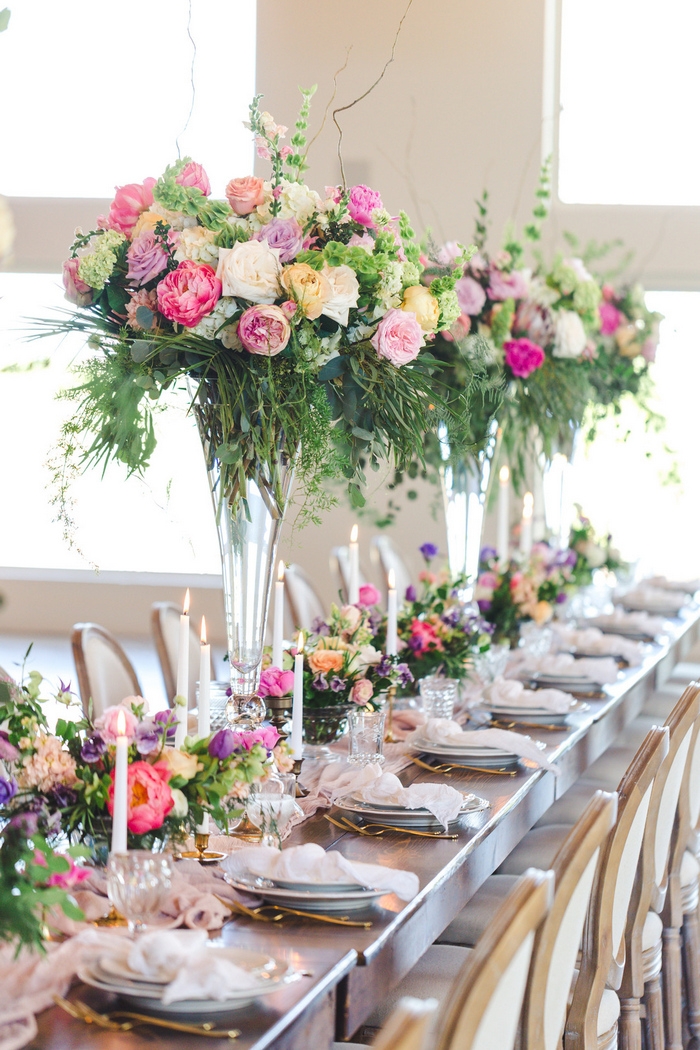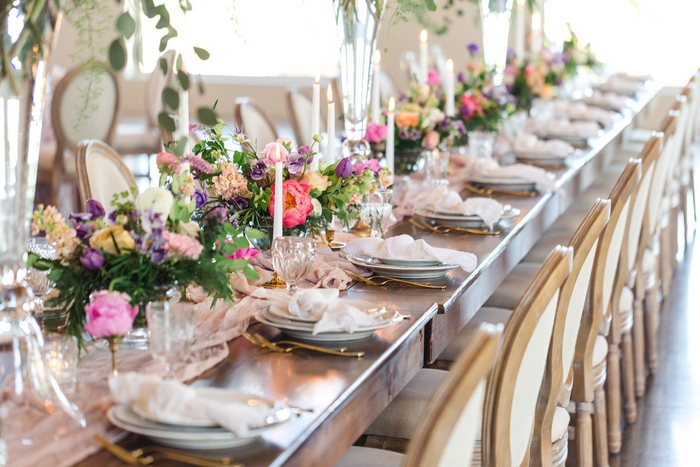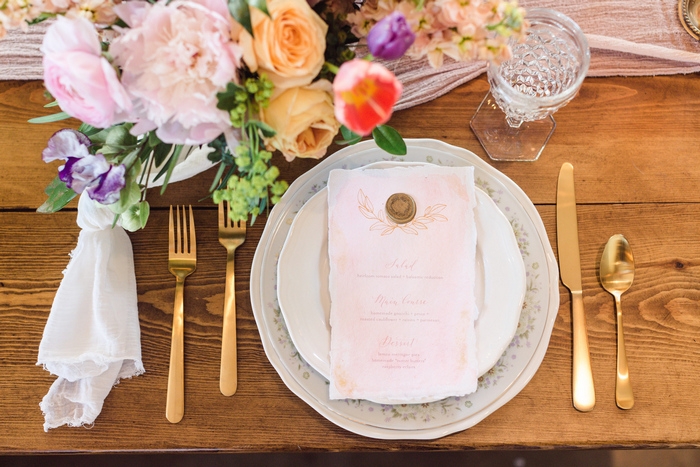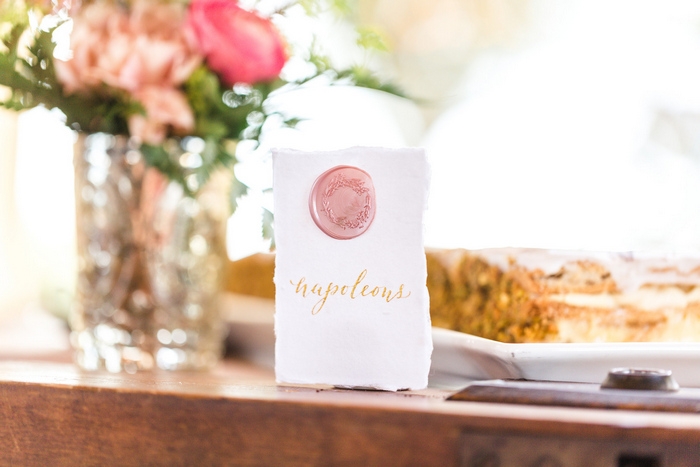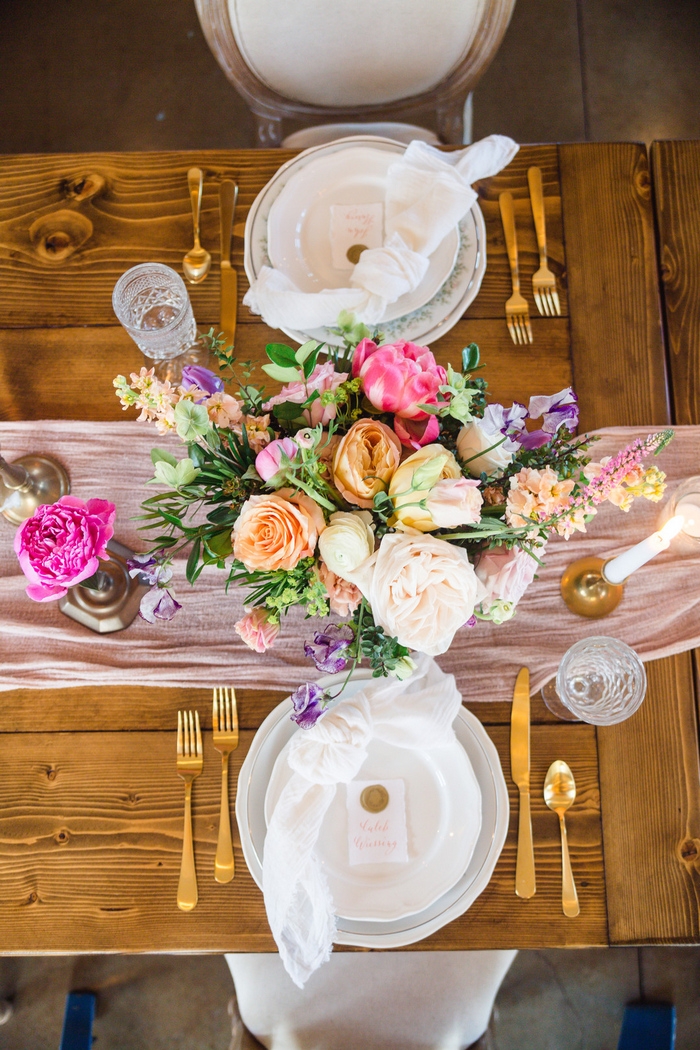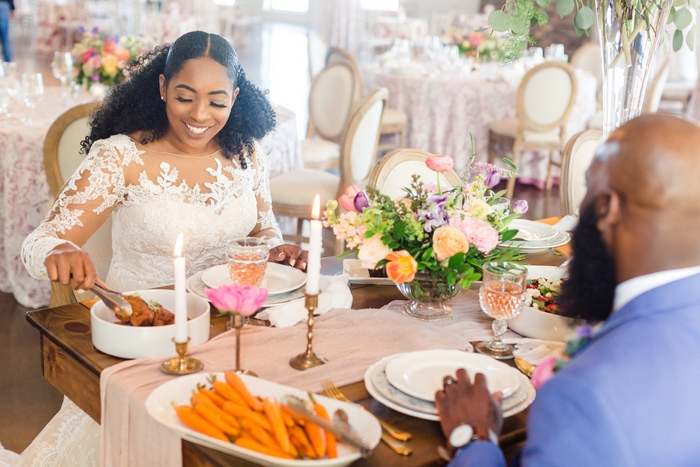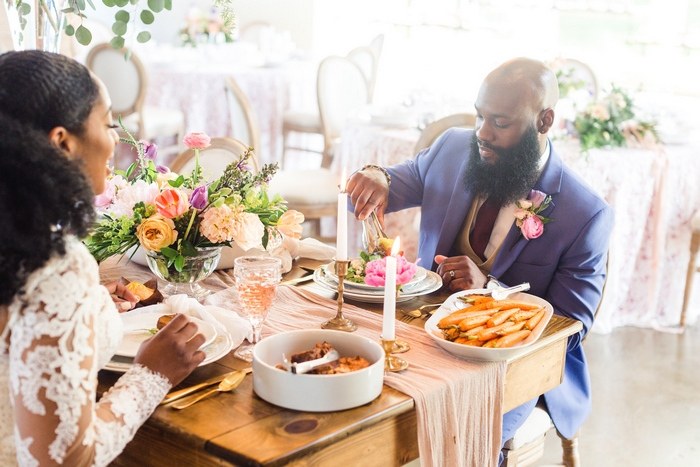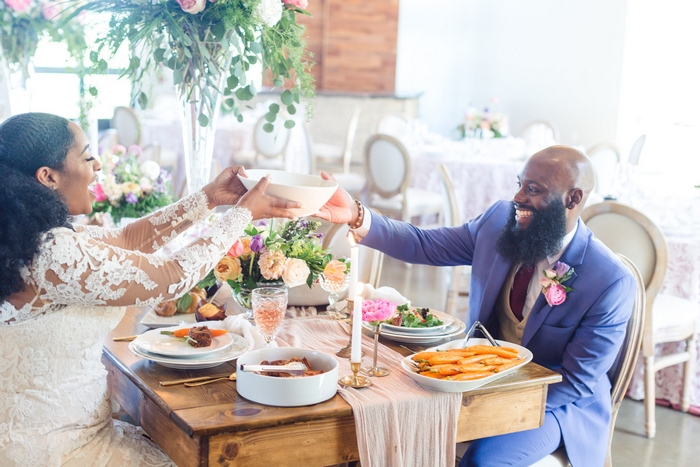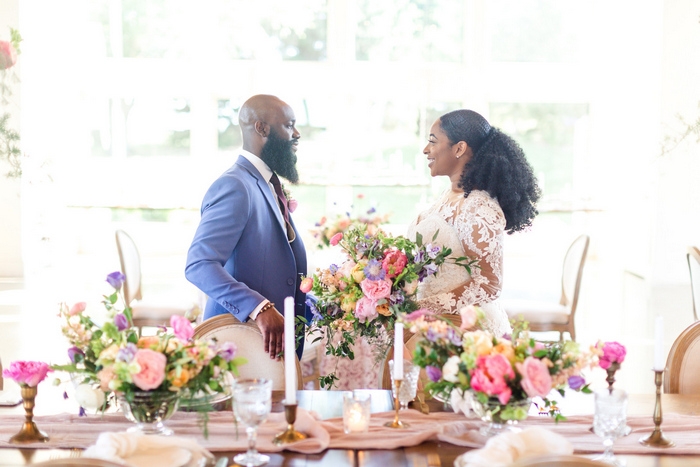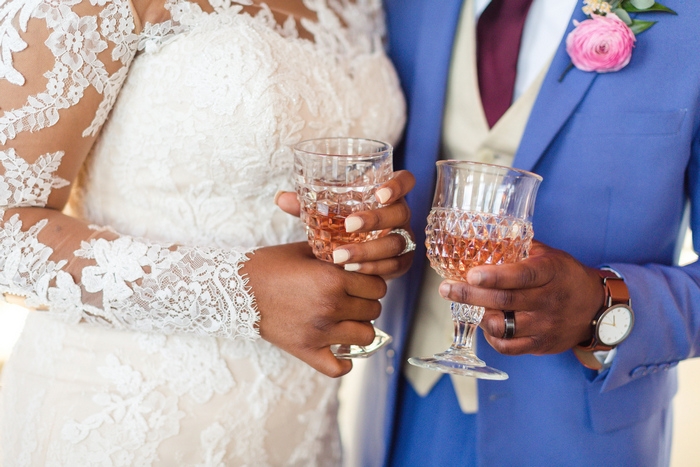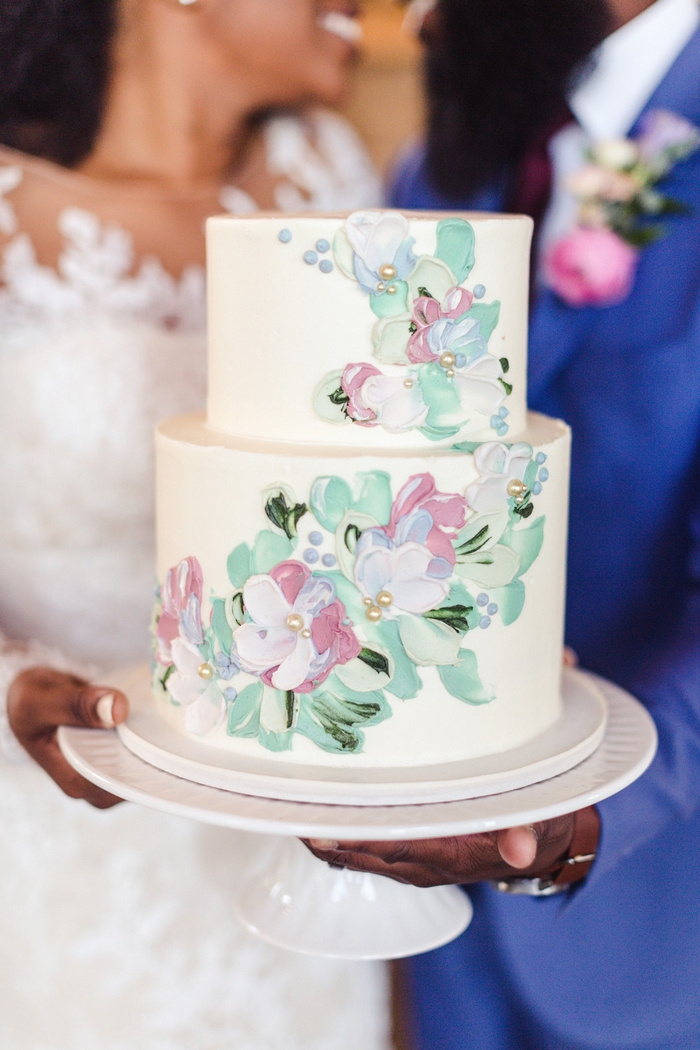 Vendors:
Equipment Rentals: Spruce Rentals
Equipment Rentals: Old Oaks Vintage Rentals
Calligrapher: Apricity Ink
Event Venue: Pear Tree Estate
Floral Designer: Fancy Florals By Nancy
Photographer: NRS Photography