If you relish the idea of eloping off the beaten path, you will love today's featured wedding sent over to us by Morgan from Indigo Lace Collective. Here's what Morgan had to say about it:
Most people think getting married in Vegas is something that you do on a whim. A split second decision. Something unplanned. But not for Chelsea and Nathan. They had dreamed about this day for so so long. They're one of the few couples that march to the beat of their own drum and Vegas held a special place in their heart. It was where their first real vacation was, where Nathan had proposed four years earlier, and the place they always retreated too so they could reconnect as a couple.
They knew that they didn't want anything taking away from the emotions and the importance of them becoming husband and wife – no guests, no drama, no high-priced wedding. Just them, in the desert, with a minister that was in Katy Perry's "Waking up in Vegas" music video (as Elvis) and a photographer to document the tears strolling down the cheek and to sign the marriage license. As Canadians that had never had an In and Out experience before, they celebrated with a burger, fries, and smiles from onlookers.
Chelsea and Nathan aren't about the fancy social media life, they aren't about what their friends or family think regarding their relationship or wedding day, they aren't about social norms. They're just about them. Loving each other as much as possible and keeping it so real and down to earth. They are the best people and have the kind of relationship more people should focus on.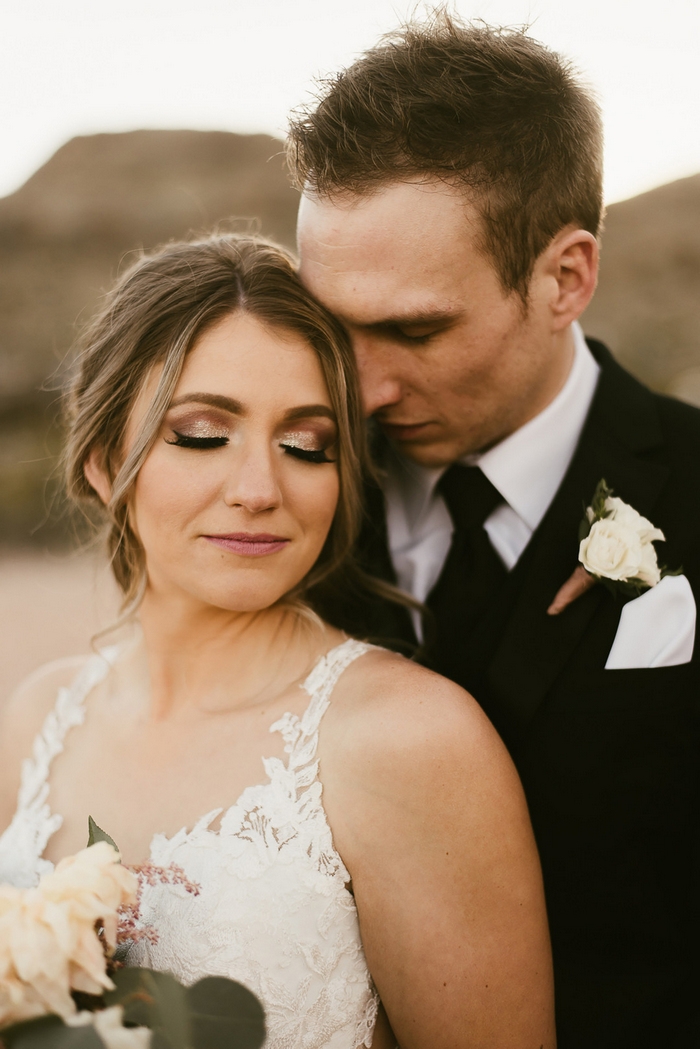 Chelsea, 31 & Nathan, 30
Location: Las Vegas, Nevada
Wedding Date: November 20, 2018
Number of Guests: 0
Wedding Cost: $5,000
Wedding Ceremony Location: Nelson Landing Ghost Town
Wedding Reception Location: Nelson Landing Ghost Town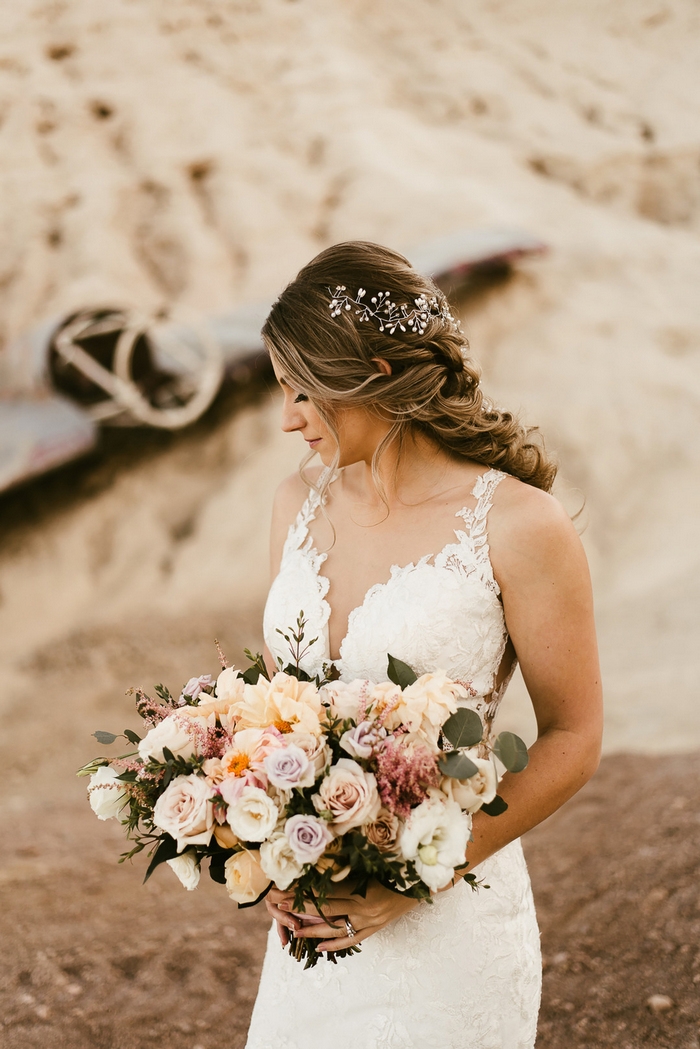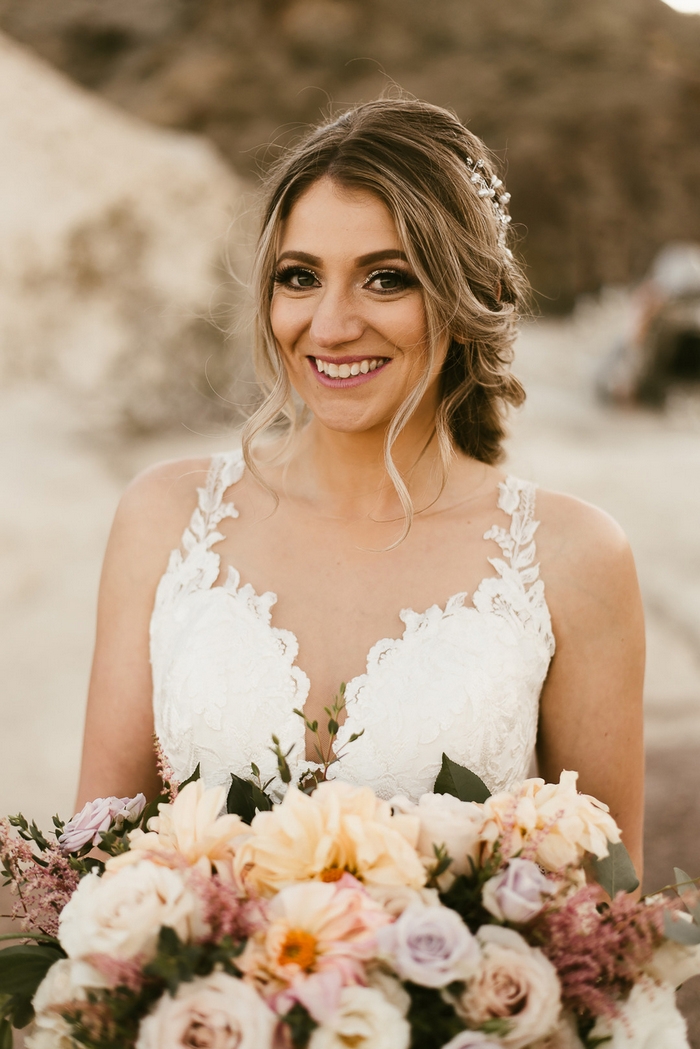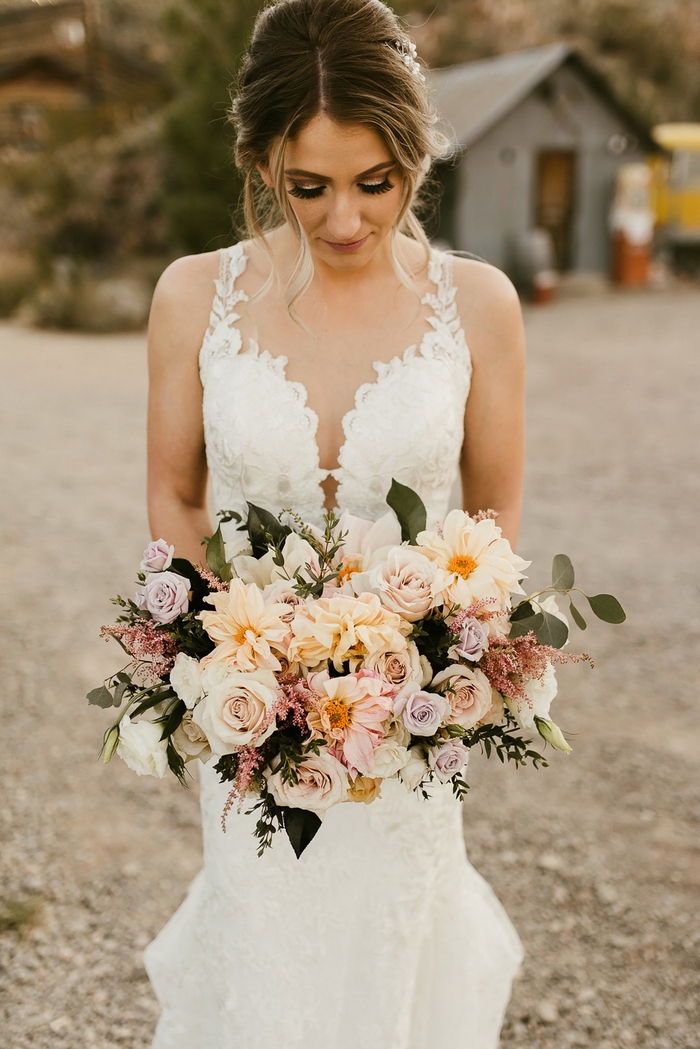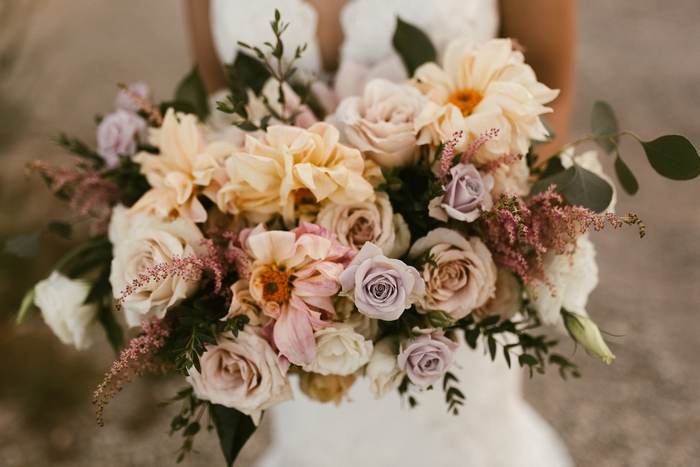 Why did you have an intimate wedding?
We wanted it to be just the two of us. No stress, to enjoy the day together and to fully enjoy every single intimate moment!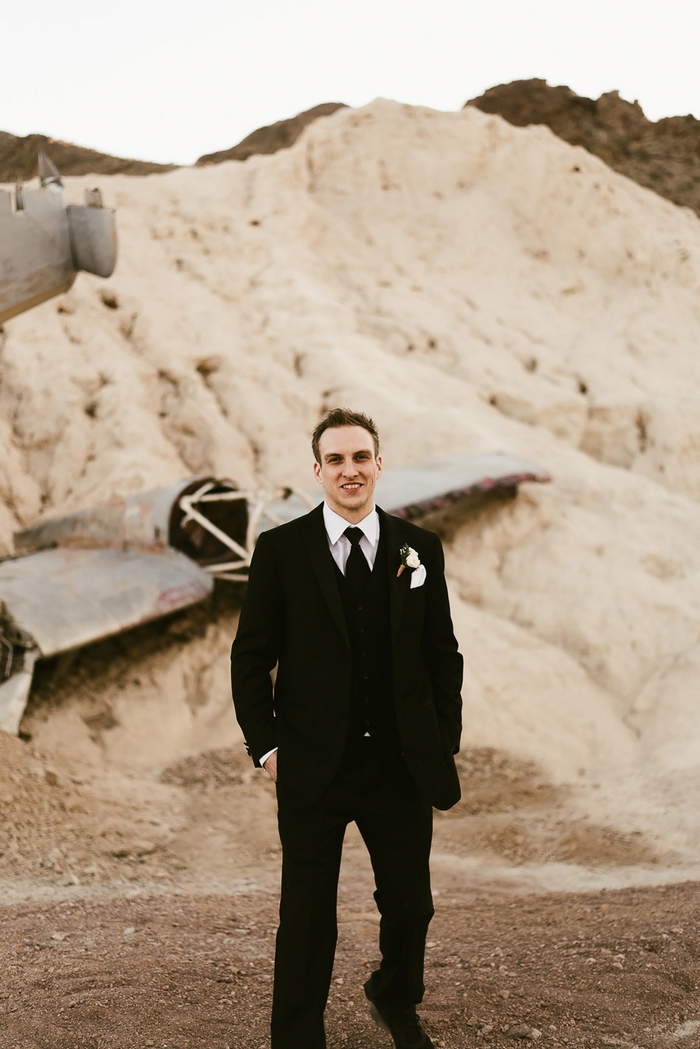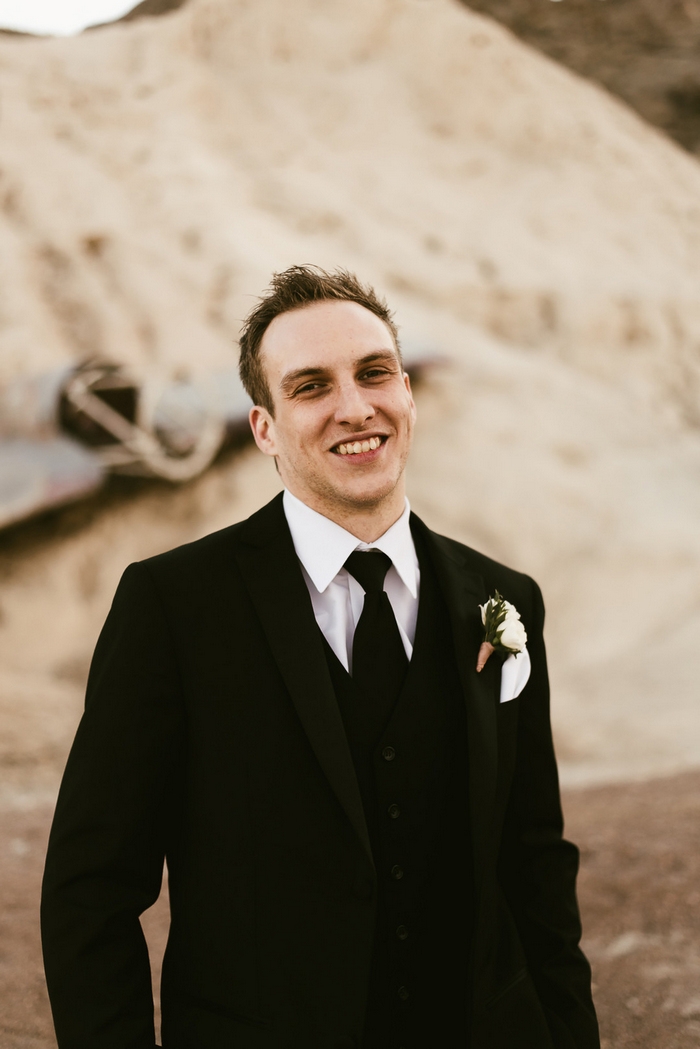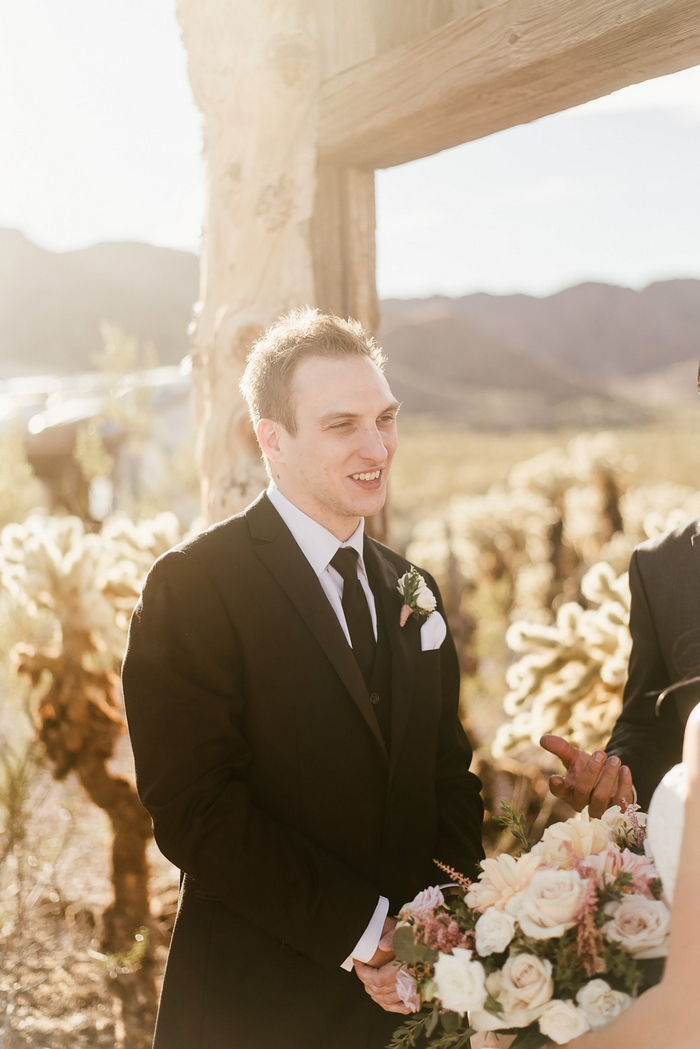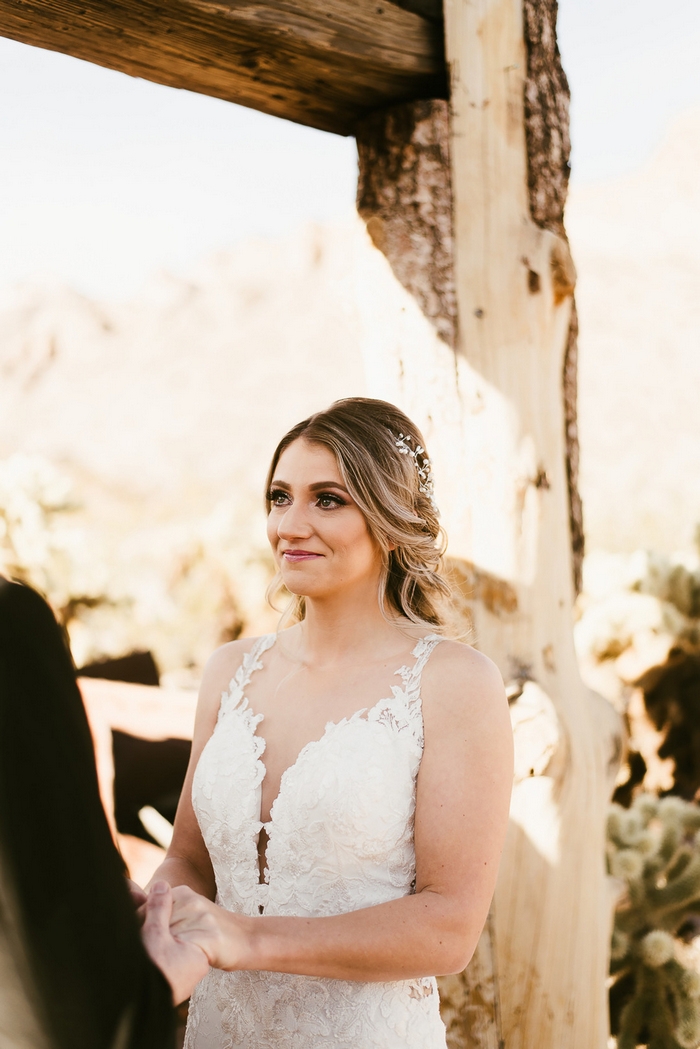 What are some the challenges that you faced planning an intimate wedding?
None! Everything worked out so well! I won a free trip to Vegas with work and we got engaged in Vegas four years ago so we decided to elope there! I booked everything online and it all worked out perfectly! Couldn't have asked for a better day!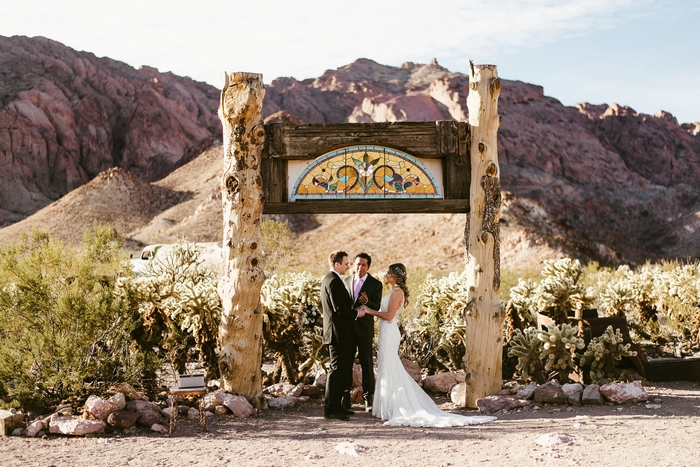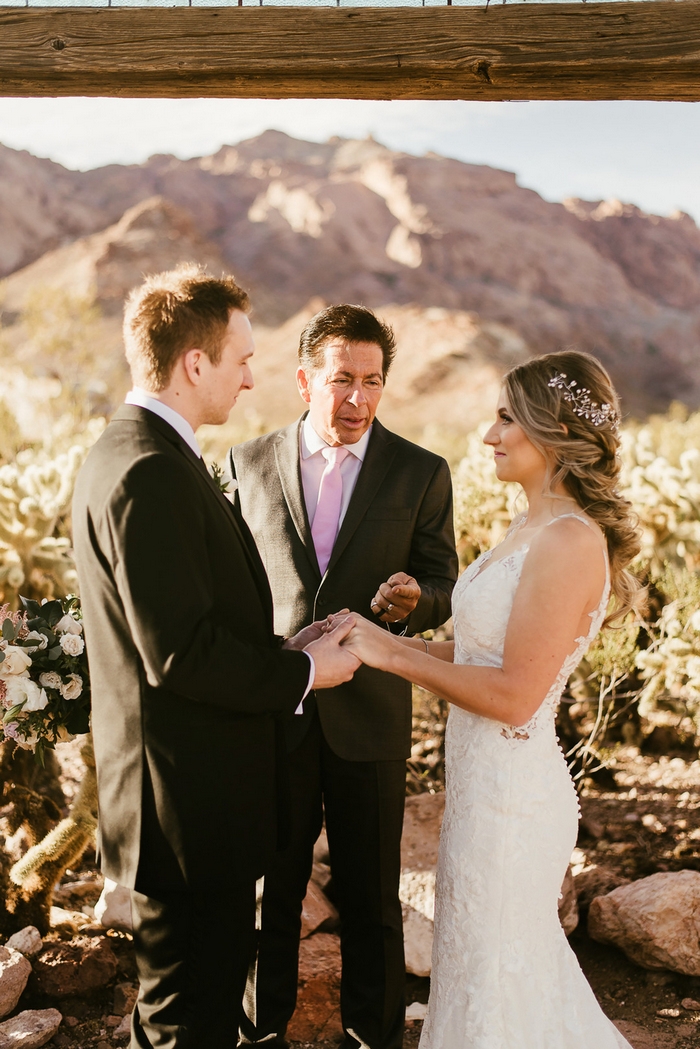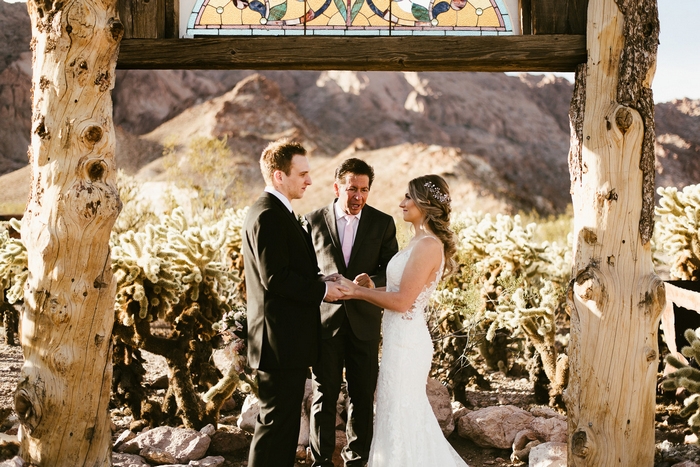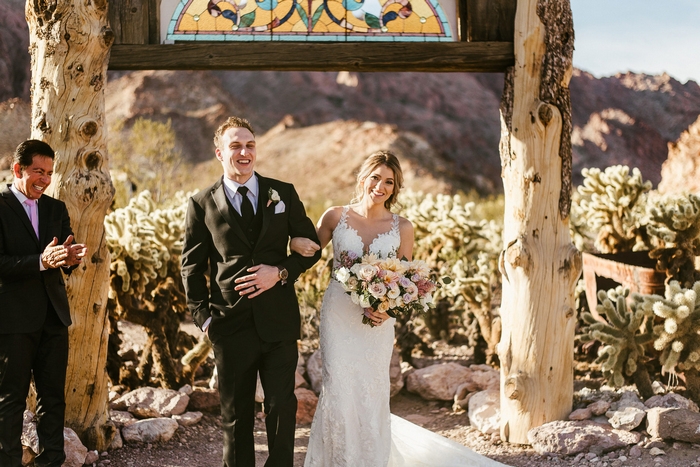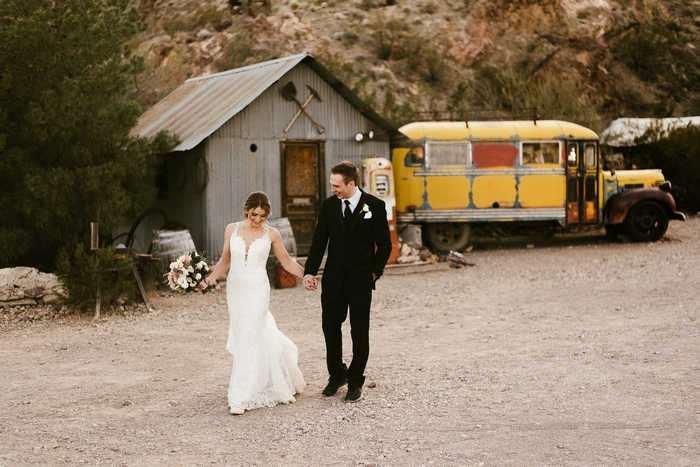 Was it difficult to pare down the guest list?
No because there was no guest list!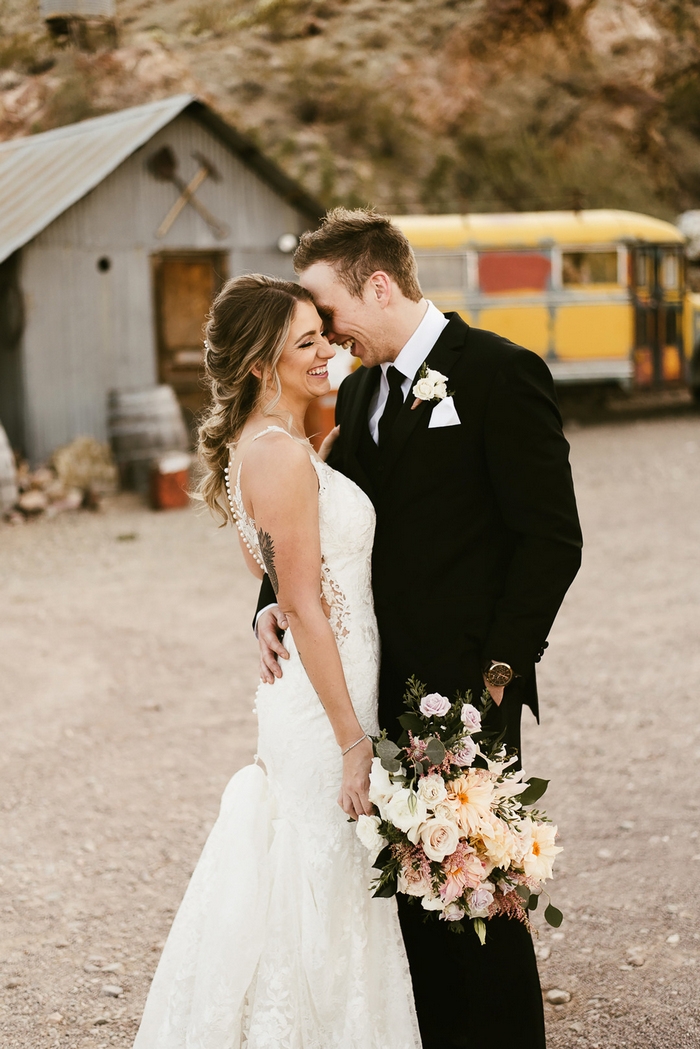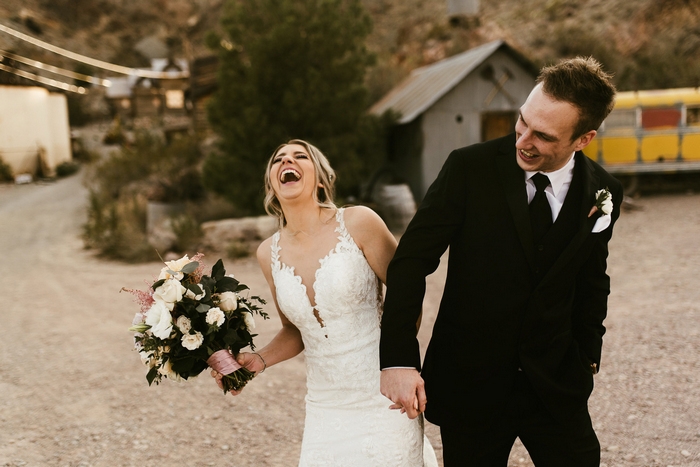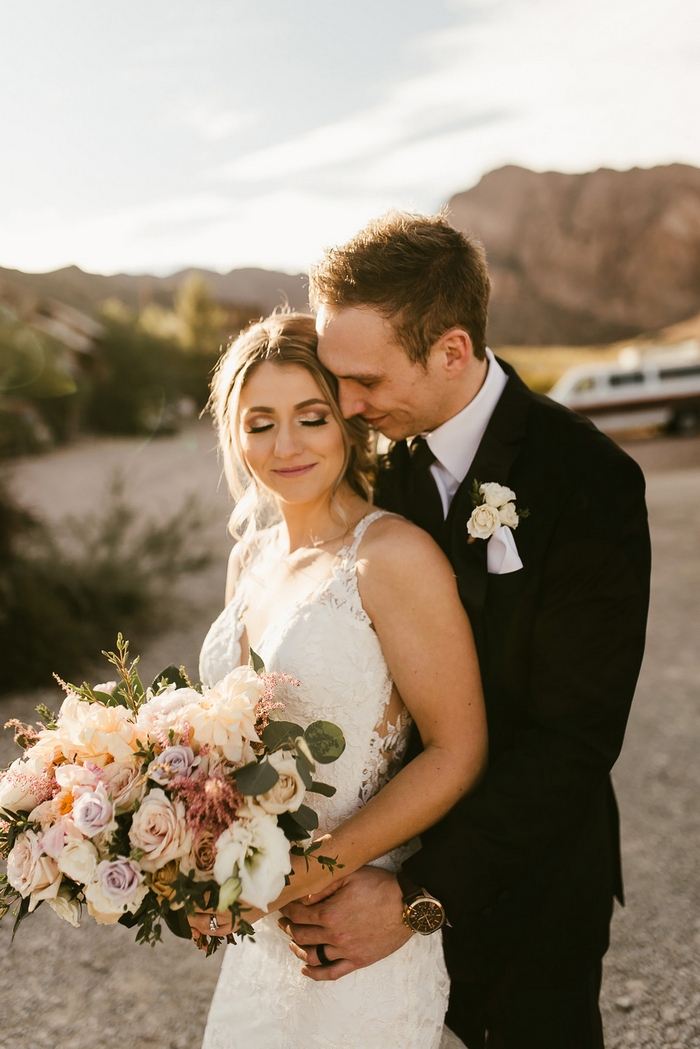 Did you have any 'issues' with the small guest list from friends and family? If so, how did you address them?
N/A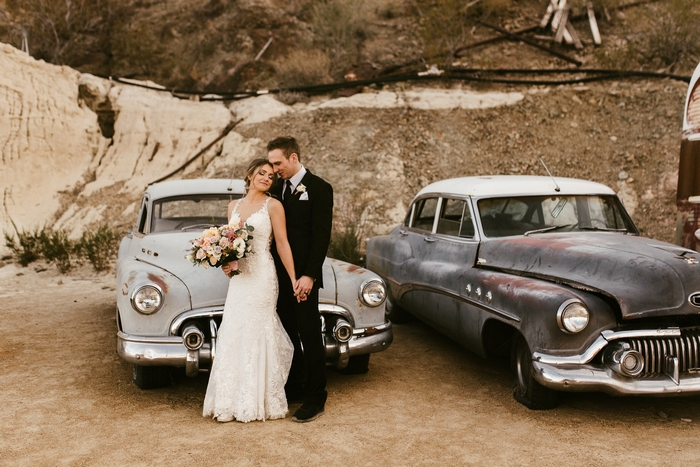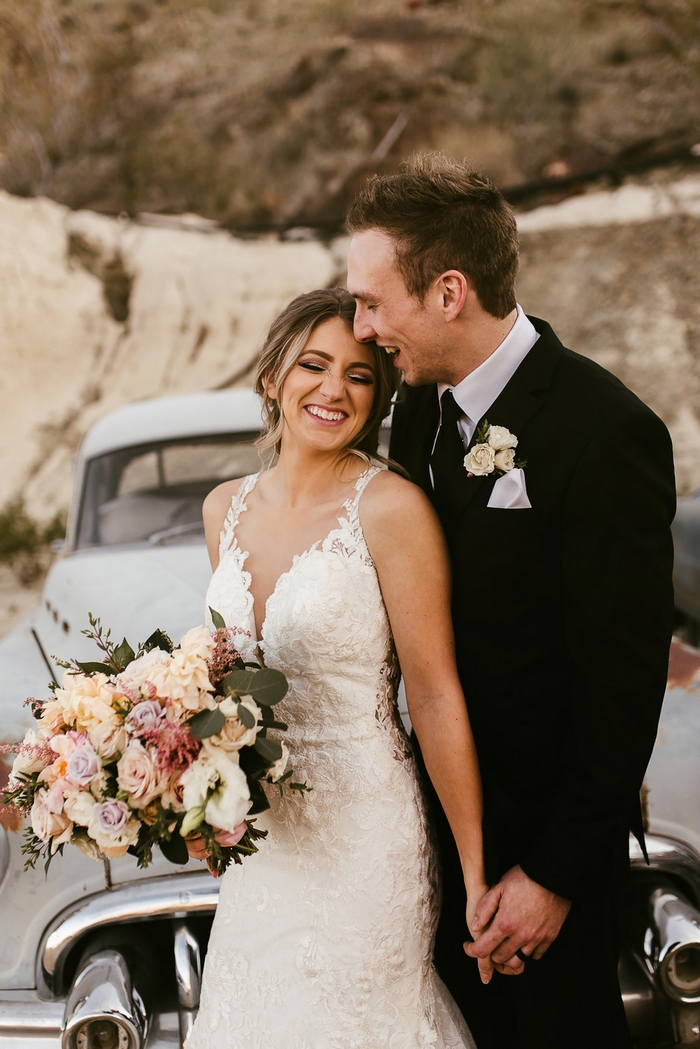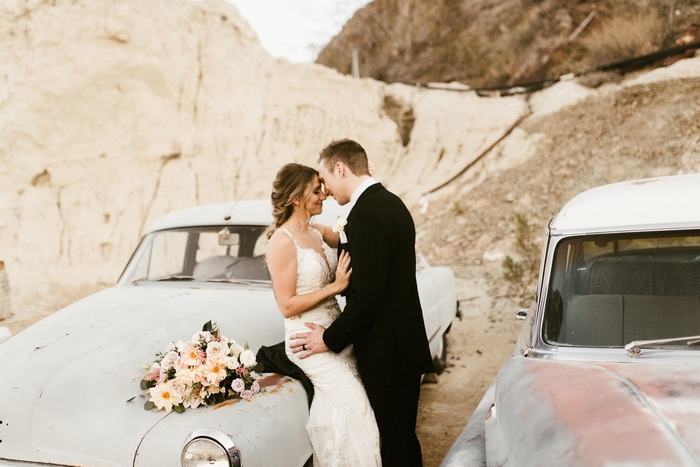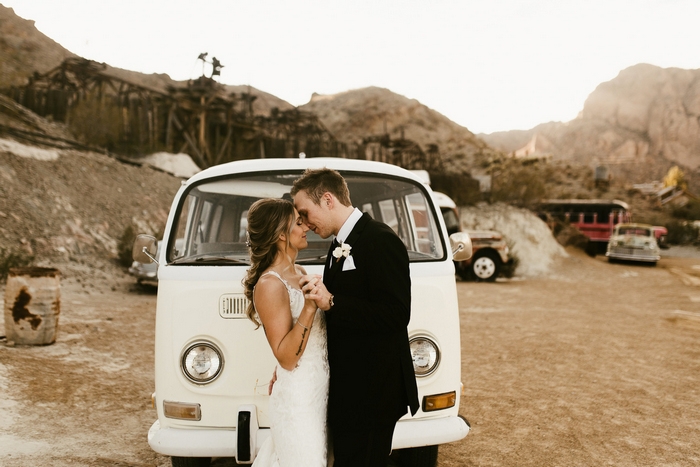 What were the highlights of the ceremony?
The beautiful scenery; how intimate it was just the two of us; looking into each other's eyes and feeling so at ease.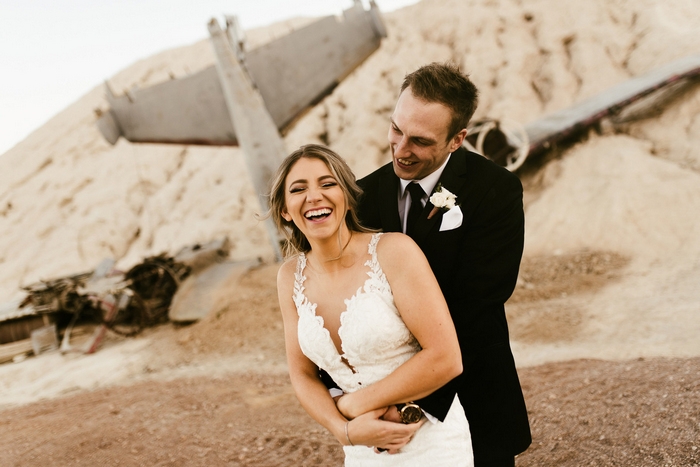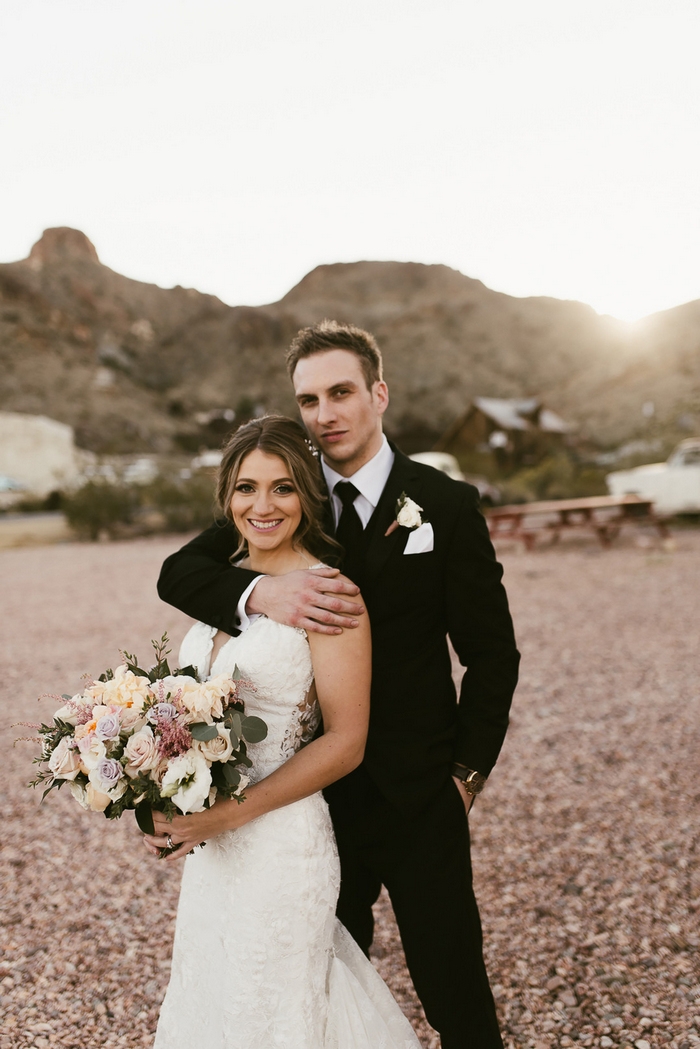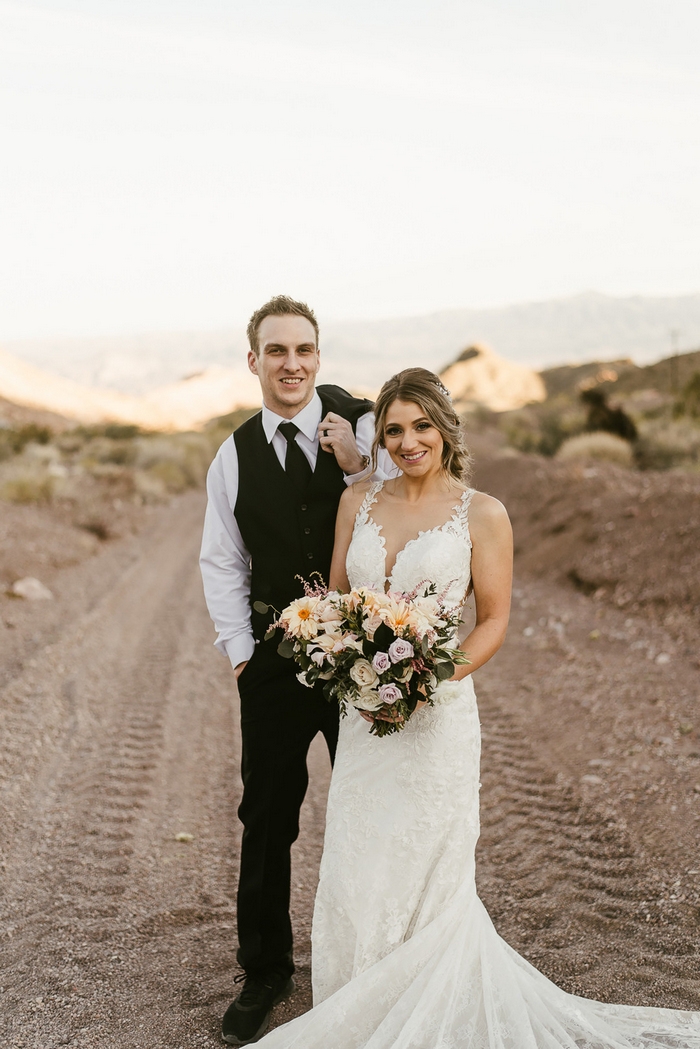 What were the highlights of the reception?
No reception but Morgan our photographer made us feel beyond comfortable while taking our photos. My husband doesn't really like getting his picture taken and we both just felt so relaxed and she always kept reassuring us that what we were doing in the photos was amazing! Made it easy!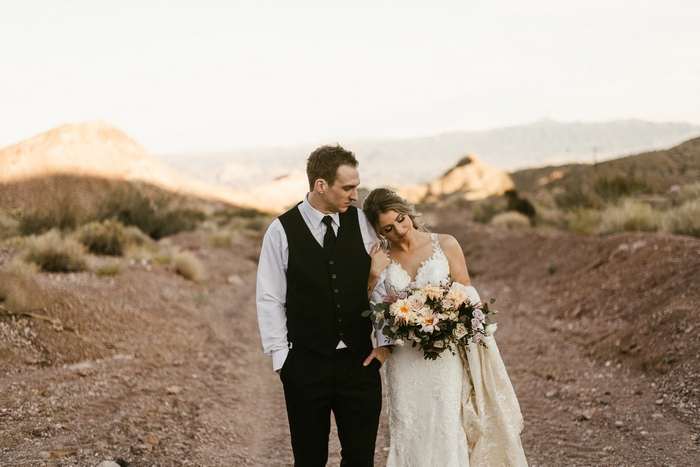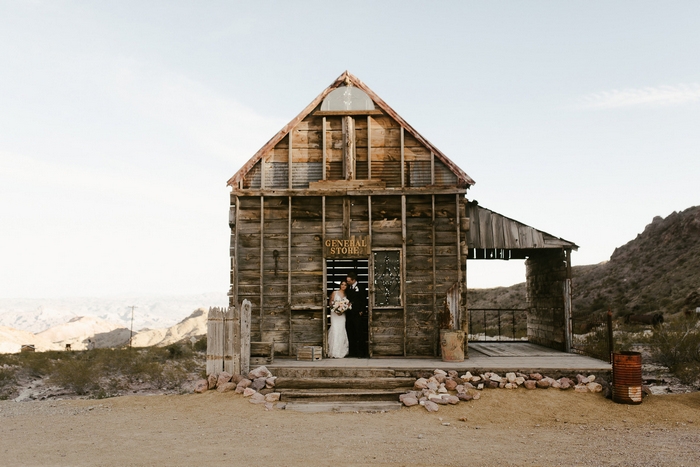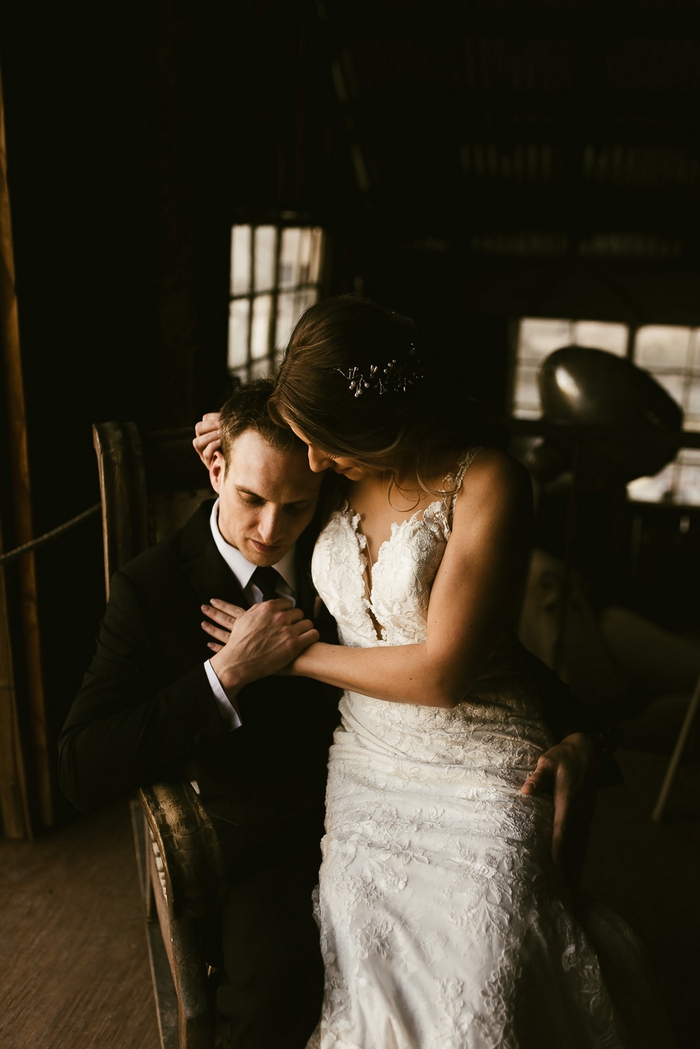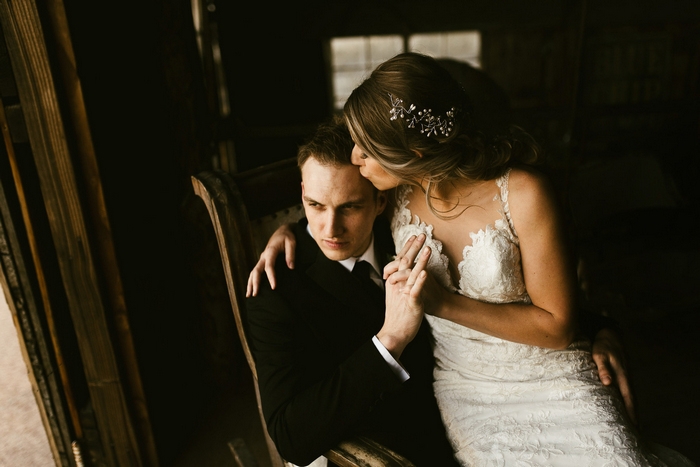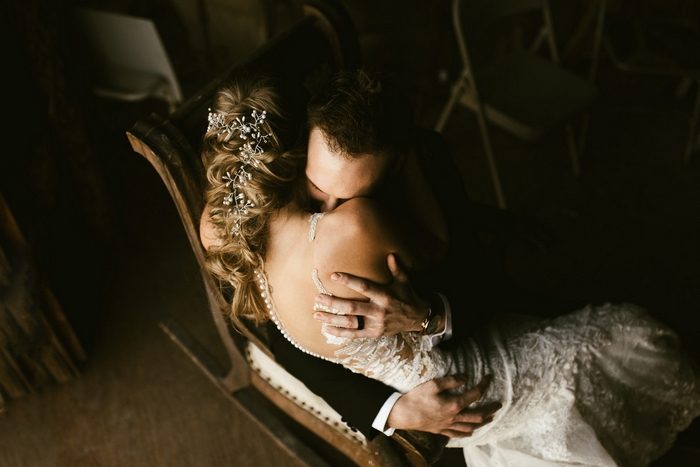 What was the best thing about having an intimate wedding?
Just the two of us being there! No stress planning a big wedding or who to invite and who would be upset if we didn't invite them. It was about us and our day together, not anyone else 🙂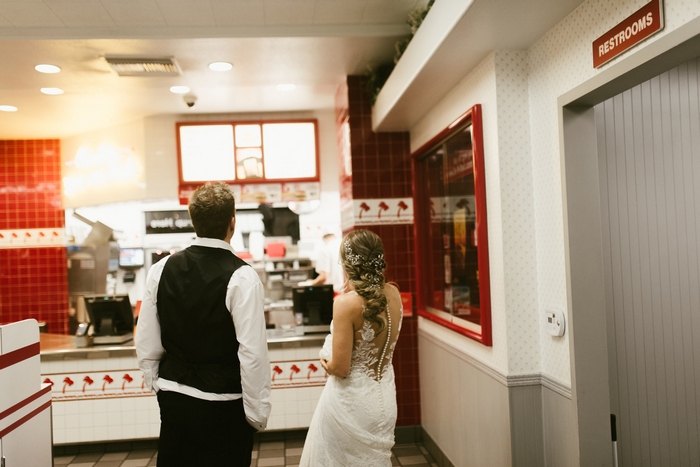 What advice do you have for couples who are considering an intimate wedding?
Do whatever you'd like to do! Make sure you enjoy it and make it as stress free as possible!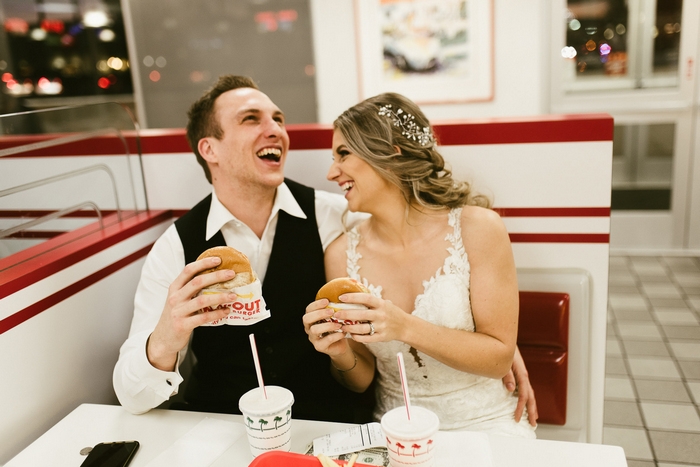 Vendors:
Location: Nelson Ghost Town
Dress Designer:Essence Designs
Beauty: Beauty Studio Inc
Officiant: The Mobile Minister
Tuxedo and Mens Attire: AJ's Alterations and Formal Wear
Dress Store: Blush Bridal Boutique Victoria
Floral Designer: City Blossoms
Photographer: Indigo Lace Collective