Move over unicorns! Mermaids are one of the hottest trends of 2018. From enchanting make-up palettes to mermaid workouts, all things siren themed are taking over, and we're so here for it.
Looking the perfect way to incorporate this trend into your bridal party gifts? From bridesmaids jewelry to flower girl accessories, these mermaid-themed gifts would make Ariel proud.
THIS IS NOT A DRILL. You and your bridesmaids can actually look and swim like real mermaids. Can you say epic photo shoot?
Fin Fun Mermaid sent us a tail to try out. It isn't just for decoration; instead of dragging you down, this tail makes you swim even faster! We now live in the swimming pool (kidding? Maybe…). From classic blue-scaled tails to sparkly rainbow tails, you and your bridal party will make waves in these tails.
If you really want to be *extra* you can have tails made with a custom design. Say hello to the mermaid tail of your young self's dreams!
Why not surprise your flower girl with one of these Tidal Teal Mermaid Tails?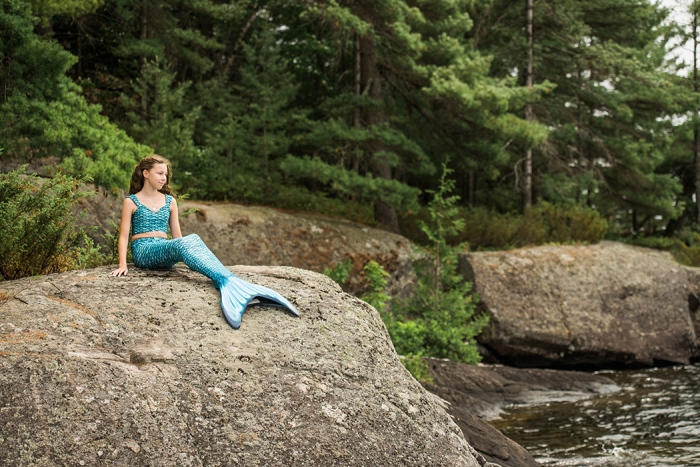 Who doesn't love a touch of bling? This mermaid locket from FRIENDSJEWELRYinc will be treasured forever! One of these lockets was sent to us from  FRIENDSJEWELRYinc; the locket is even more stunning in person.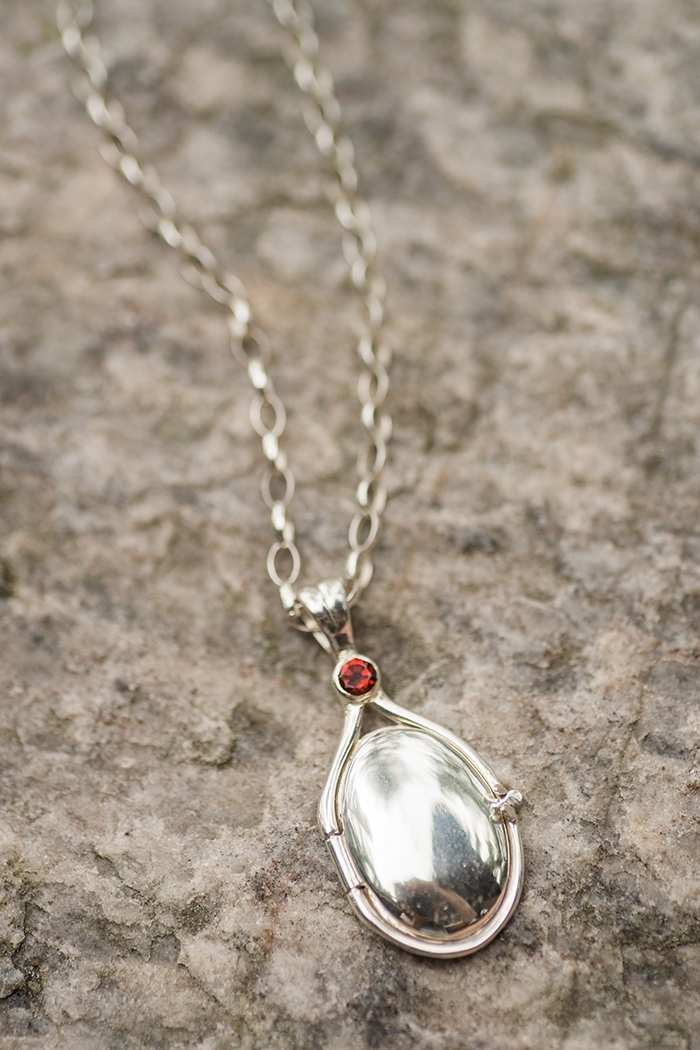 This striking ring from FRIENDSJEWELRYinc features a mermaid tail band.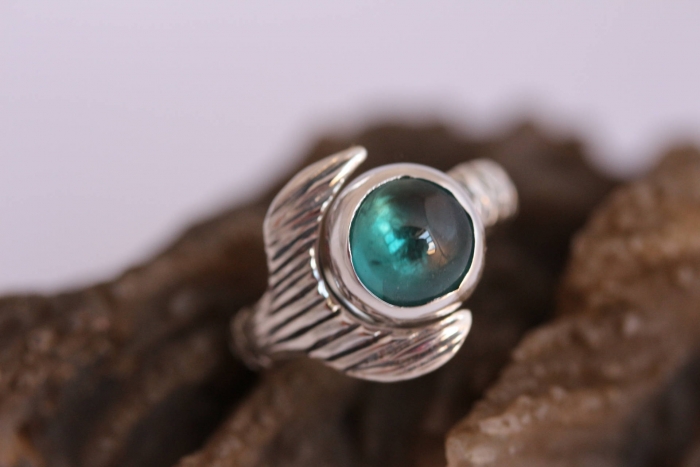 When is rose gold jewelry a good choice? Alwaves. This rose gold necklace from SFSea is under $15!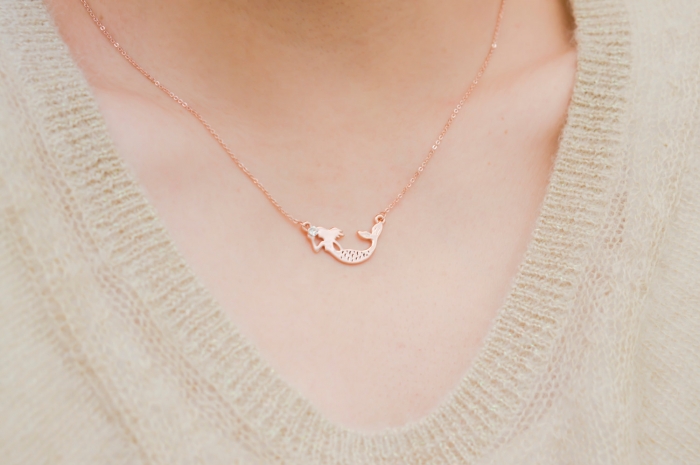 Shell-ebrate your upcoming nuptials with your besties in these adorable mermaid bachelorette tees from Bachette.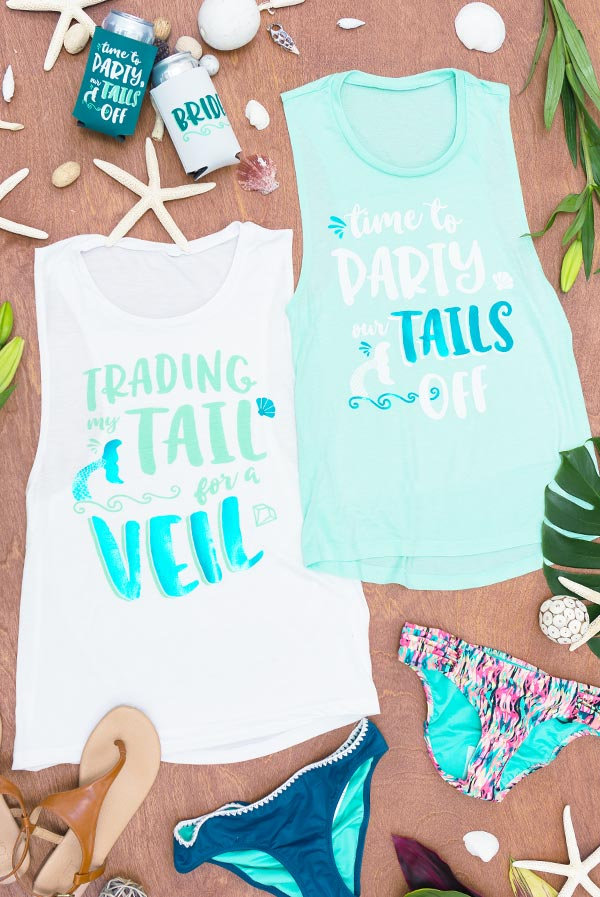 You and your bridesmaids will love wearing these cute and comfy shirts from shopluvolive while getting ready for your beach wedding.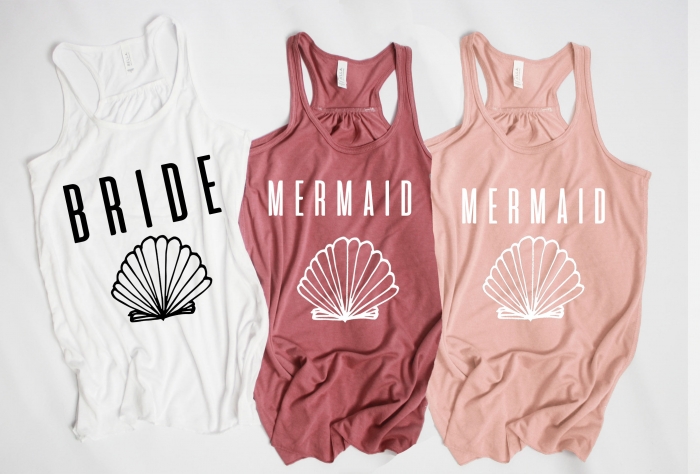 Tis the sea-son for fabulous bridesmaid gifts! These lovely totes from CreateYourselfDesign will delight your mermaid tribe.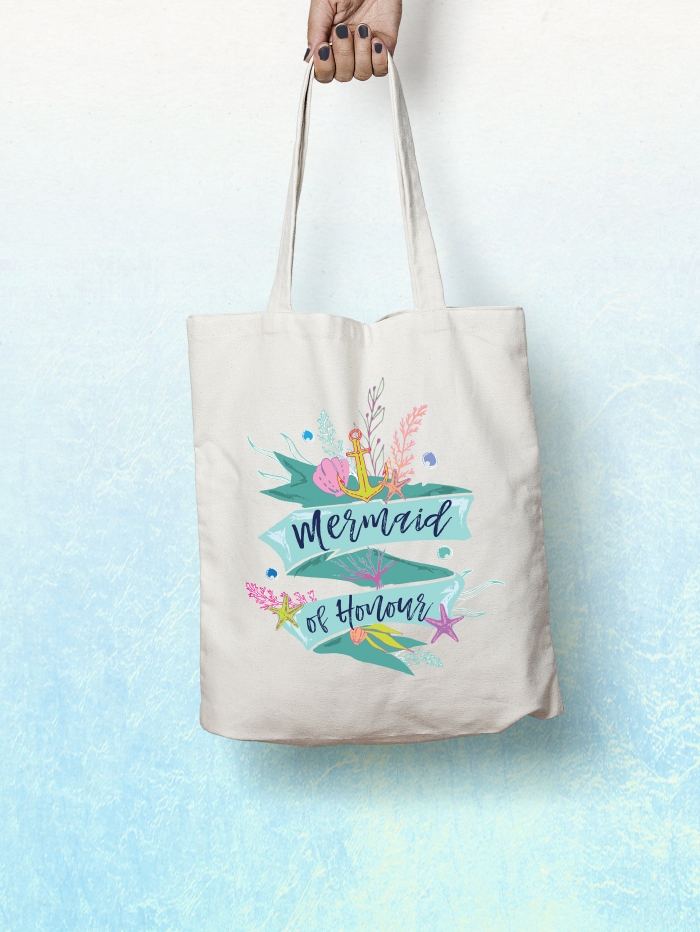 *This post contains Etsy affiliate links.