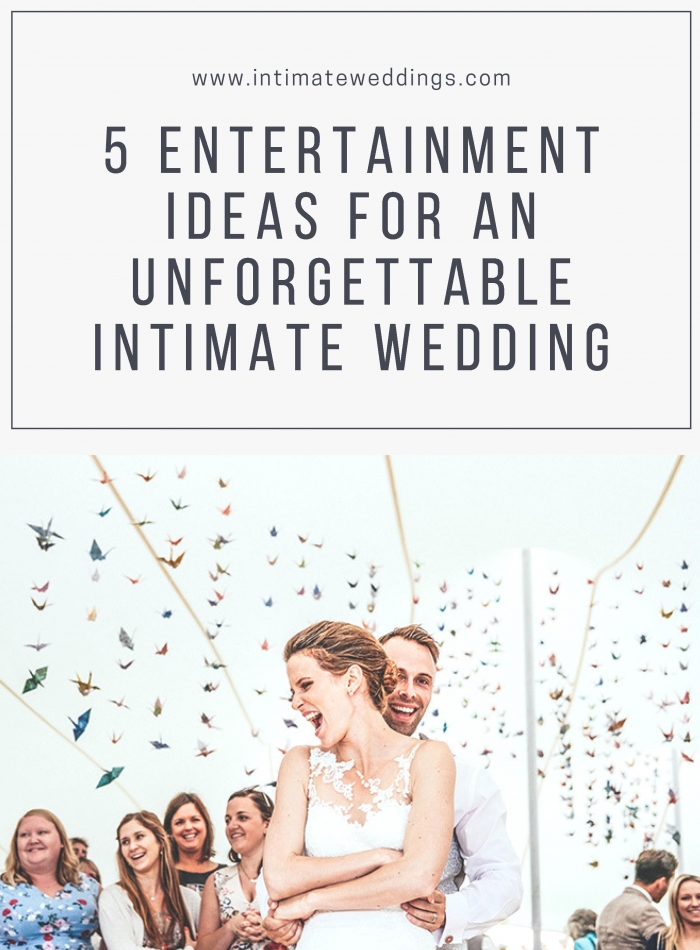 Having a small guest list doesn't mean you have to think small when it comes to entertaining your guests.
Whether you're dreaming of a reception that has your guests dancing to the sounds of a live wedding band or you prefer something more subdued like a jazz trio during a cocktail reception, there is no reason an intimate wedding should make you scale back on your wedding entertainment plans.
In fact, with all that money you'll save on having fewer guests, it will be easier to pull out all the stops when it comes to entertaining your guests. Here are just a few ideas to get your juices flowing:
1. Mix and mingle artists like close-up magicians are a, well, magical way to dazzle, break the ice, and move the conversation into free-flow mode. Perfect for drinks receptions and wedding breakfasts, where they'll perform to small and not-so-small groups.
2. Post-ceremony refreshments? Yes please! A pop-up cocktail bar is a quirky way to stay lubricated. Your bartender can design bespoke cocktails for – and named after – the happy couple, and stock all your favourite tipples.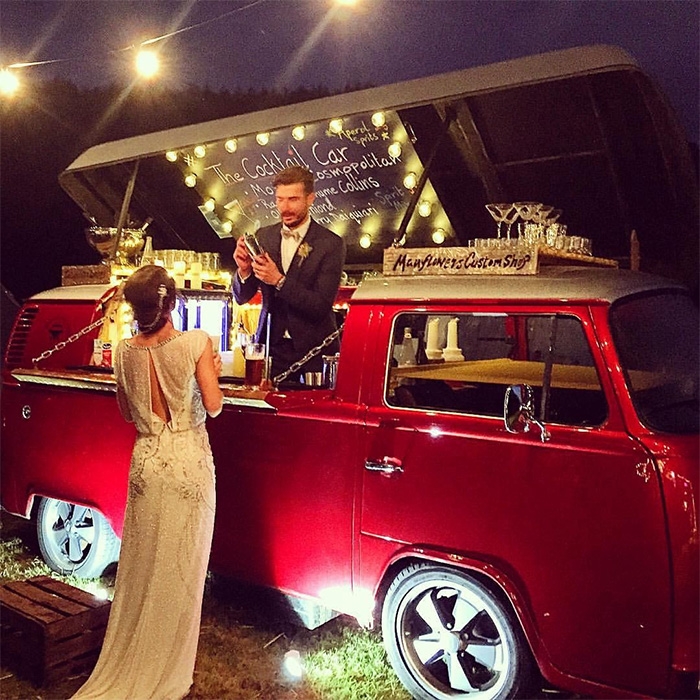 3. Solo singers come in all forms, from classical to jazz, swing, and even singer-guitarists, and make a breath-taking accompaniment to your ceremony, drinks reception and breakfast. For a fuller sound, opt for a duo or trio vocal harmony group.
4.  Roaming acoustic bands like The Stringfellows can be chilled or lively, from fun folk to smooth jazz – the choice is yours! They'll wander among your guests and some will take requests, perfectly tailoring their set to your crowd.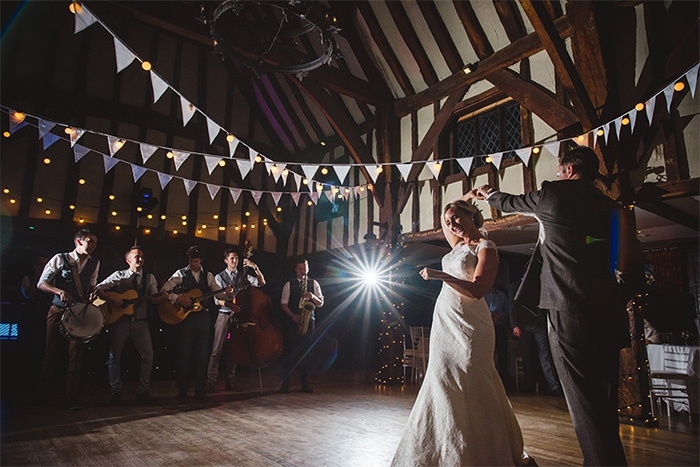 5. Stylish and sophisticated, classical musicians like harpists or string quartets can turn their hand from masterpieces to modern chart tracks and movie hits in an instant. They're perfect mood-setters for your ceremony and ambient atmosphere at your drinks reception and wedding breakfast.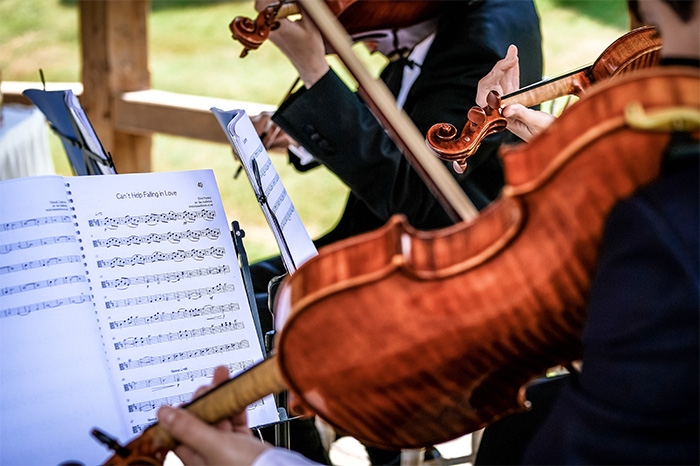 Visit Alive Network to start your wedding entertainment search for your intimate wedding.
Photo One: Andrew Billington Photography Photo Two: Alive Network; Photo Three: Alive Network; Photo Four: Andrew Billington Photography

Sponsored Post.