Today's farm-to-table styled shoot in the Finnish countryside will have you pining for a bucolic setting for your intimate wedding
Blush, a newly established wedding design and coordination company from Tampere, Finland, submitted this rustic styled shoot to IW. Here's what Heidi from Blush had to say about the shoot:
The idea for the shoot was born when we got the chance to visit a beautiful horse farm in Kangasala, near Tampere, Finland. The farm was very well kept and beautiful, with old oak trees surrounding the main house. The nearby lake was shining in the sunlight and the fields next to the farm were slowly waving in the wind. That's when the idea was born.
We wanted to portray a bride who grew up here on the horse farm and was now getting married on the same farm she had held dear for so many years. She and her sweetheart chose only the closest people in their lives to spend their special day with them. They celebrated with a wedding dinner consisting of the local products from their own yard and nearby farms.  The flowers were collected from a neighbor's garden and the bread was baked from their own grown corn – farm-to-table.
After the idea was complete, we gathered a skillful and enthusiastic team to help us bring our vision to life. The young and gifted photographer Minttu Saarni was chosen because her style represented perfectly the theme we were aiming for. We've admired Minttu's work before and we were very happy to have the chance to work with her.
The day of the shoot itself was beautiful, with a bit of sunshine, but the wind on that day was crazy! The morning paper actually warned people to carry things inside that could be in danger of blowing away. Our stationery had to be glued to the table and trying to take pictures of the dress hanging from the tree was almost impossible!
Kudos to Blush and Minttu Saarni for creating and capturing this event so beautifully – despite the breezy conditions!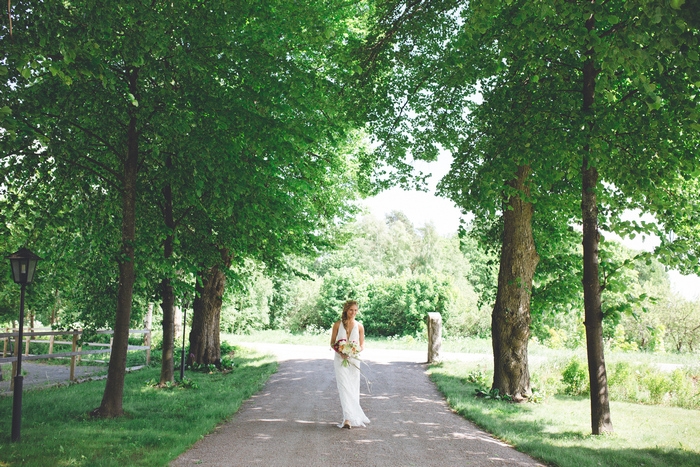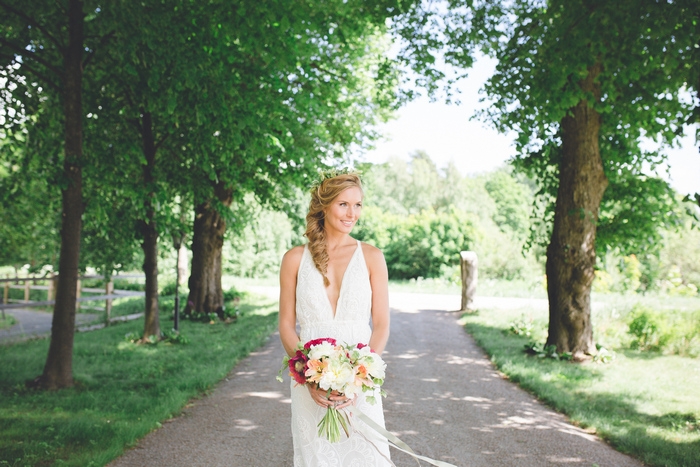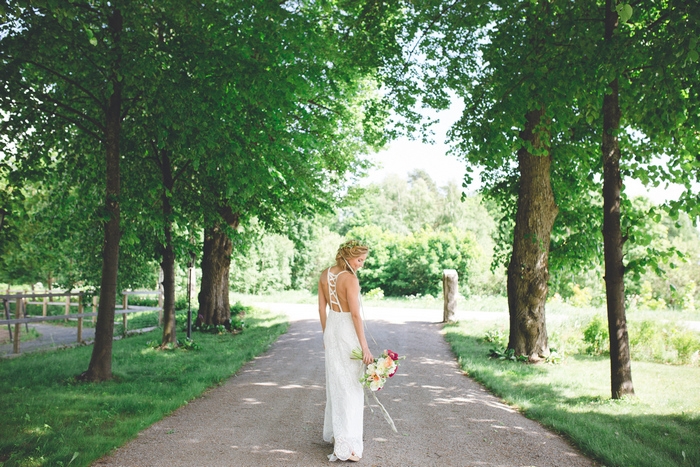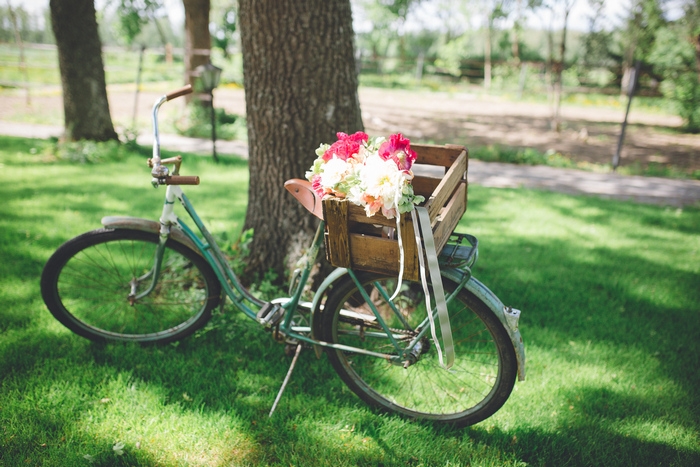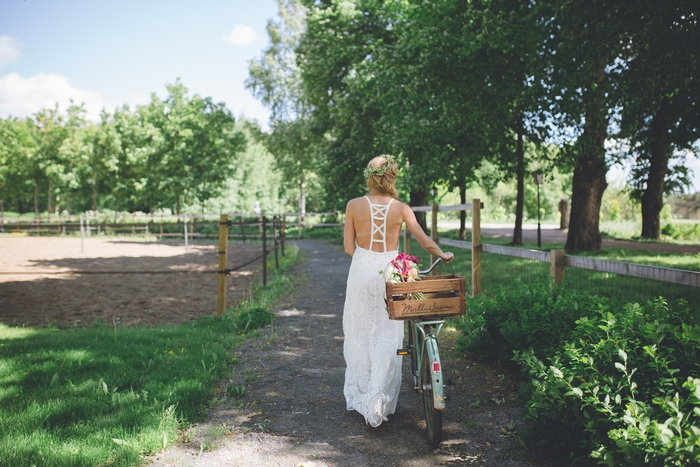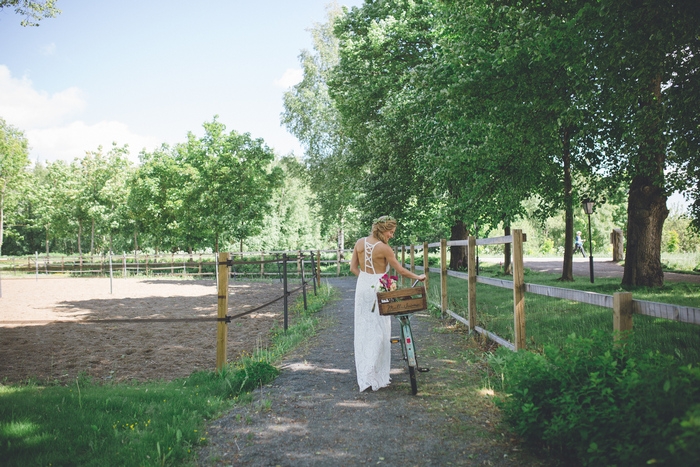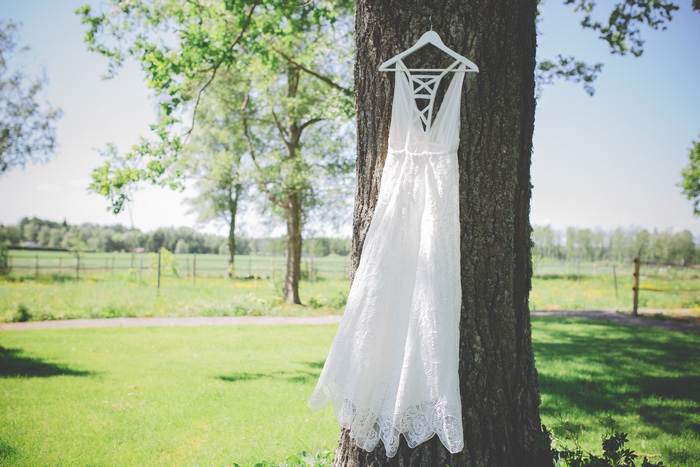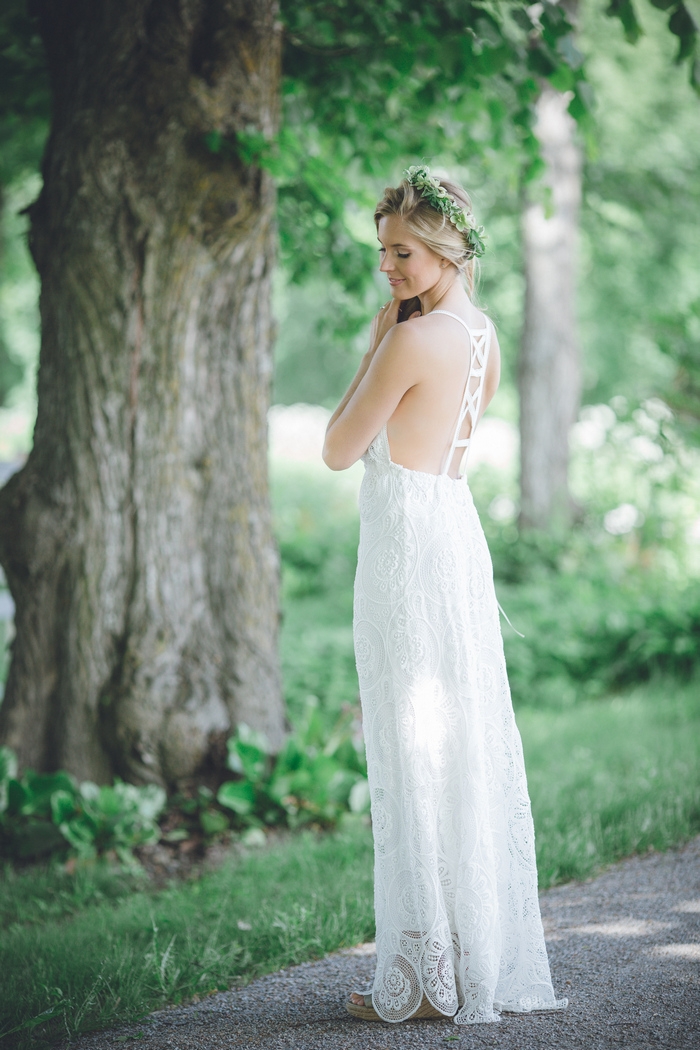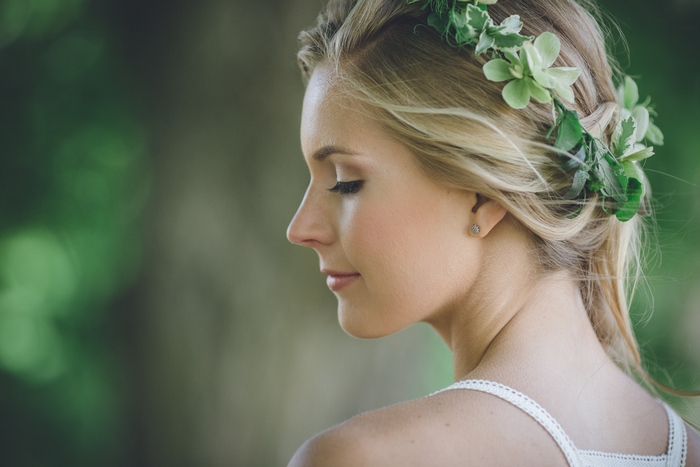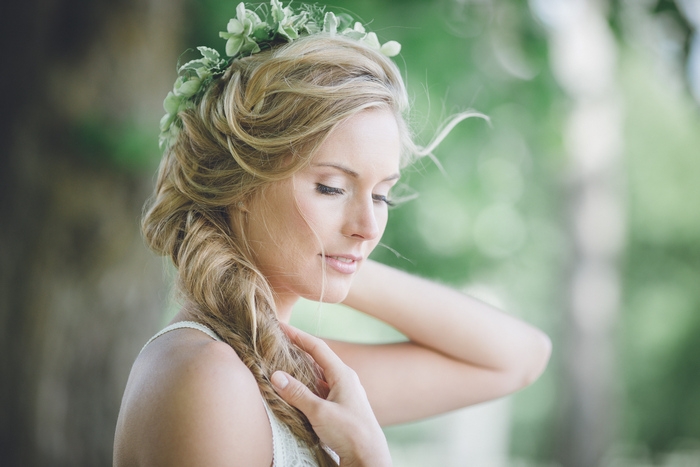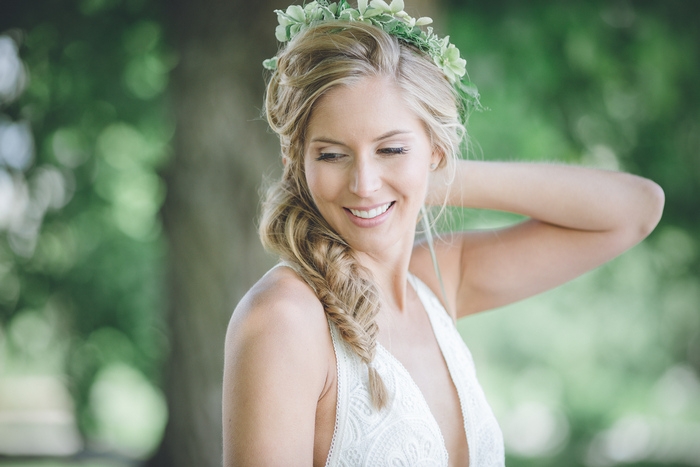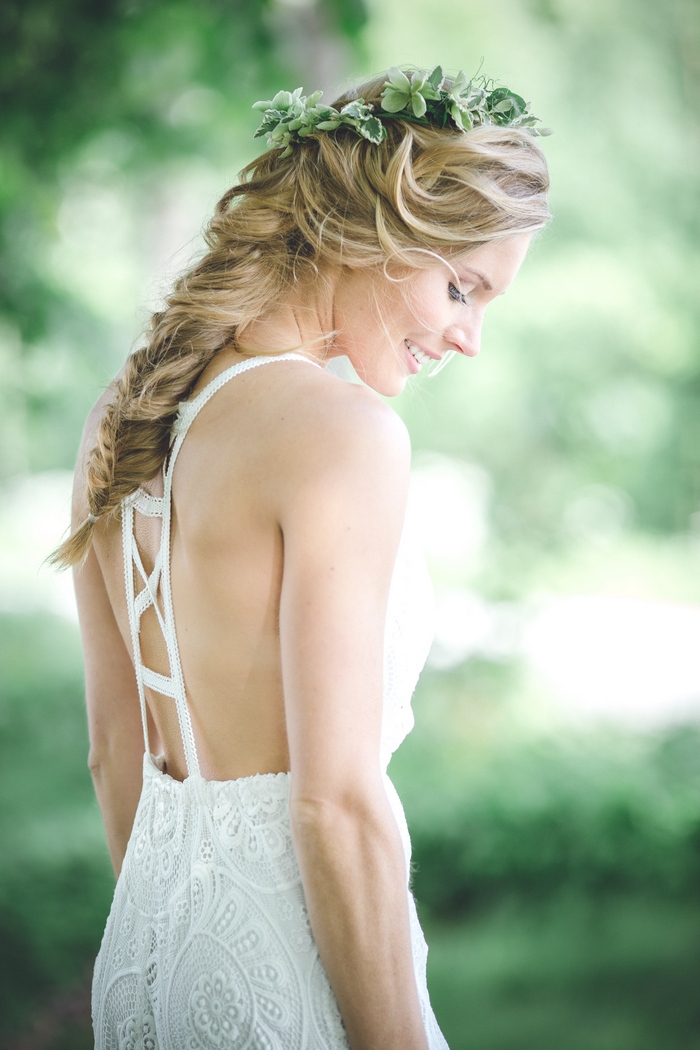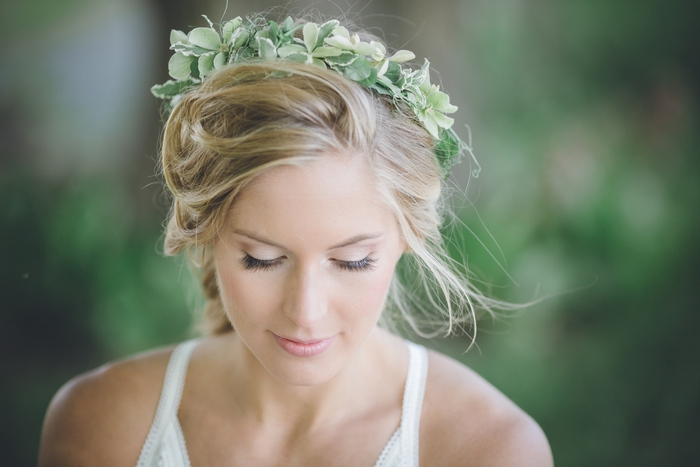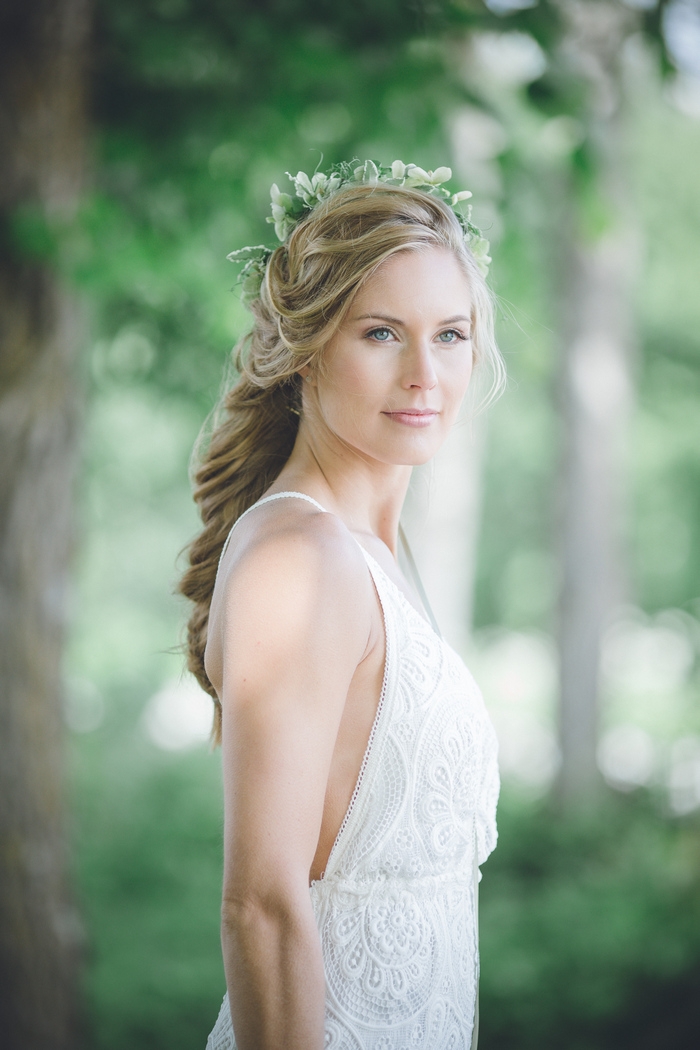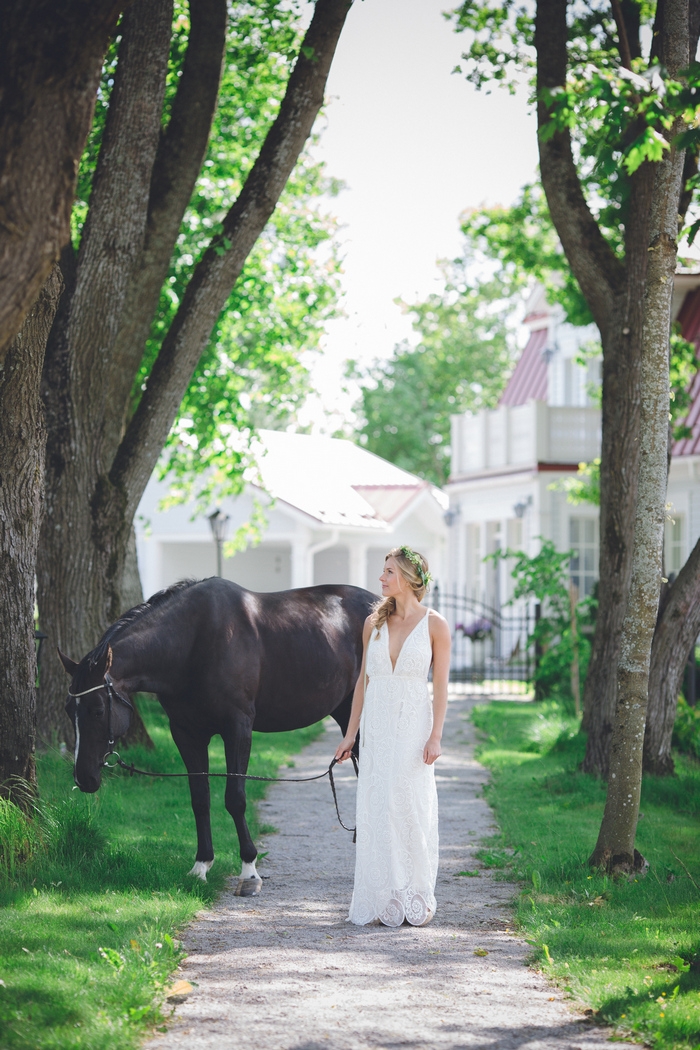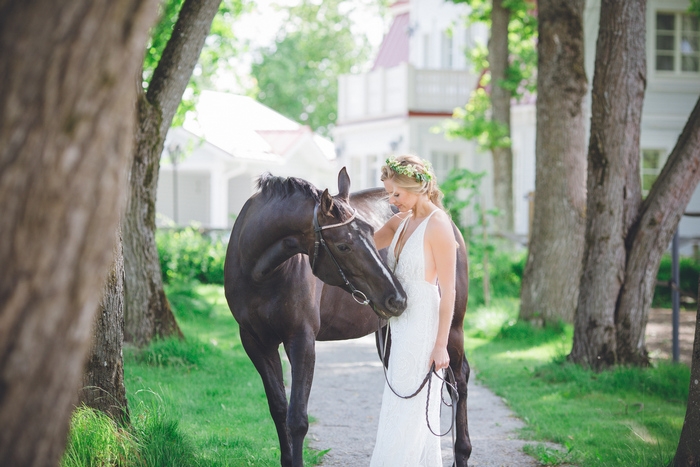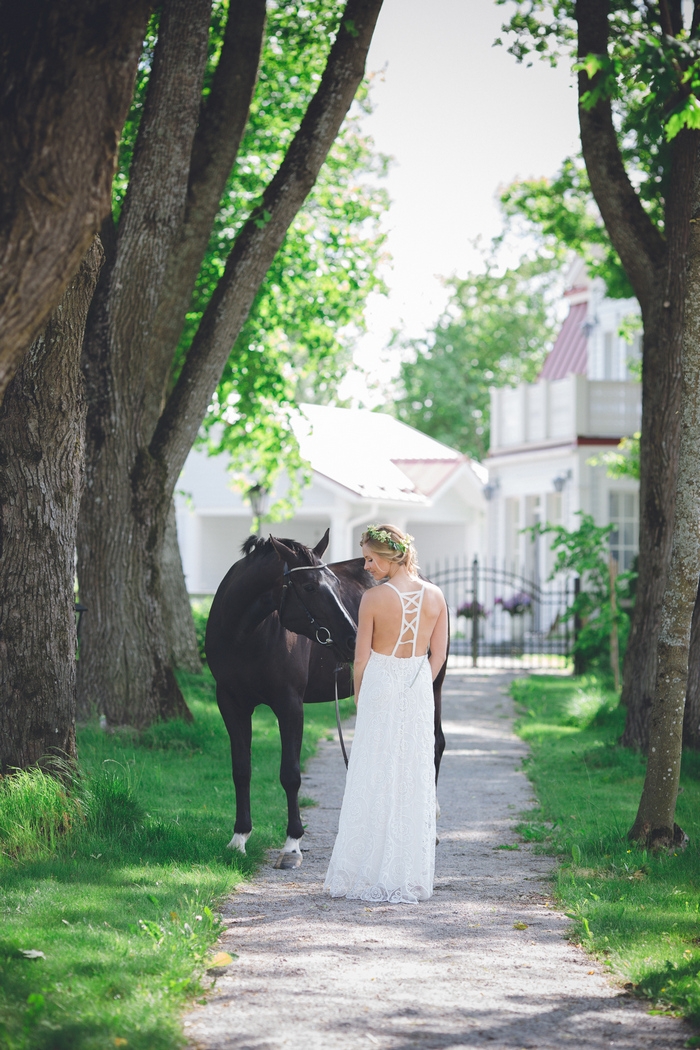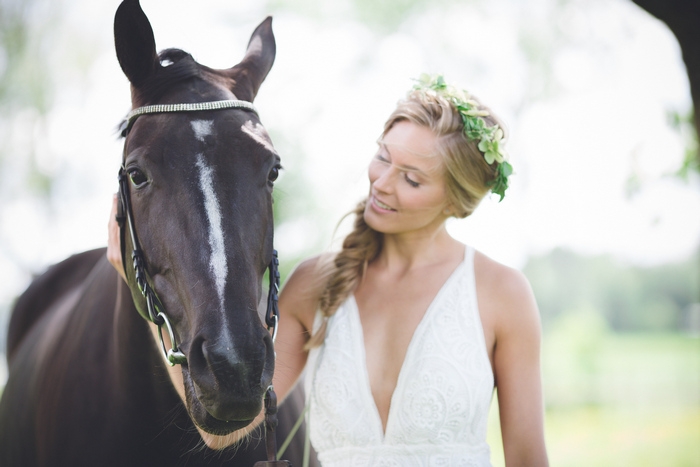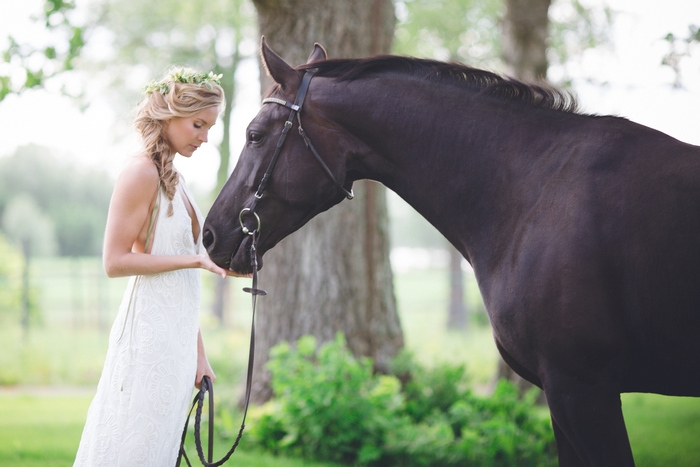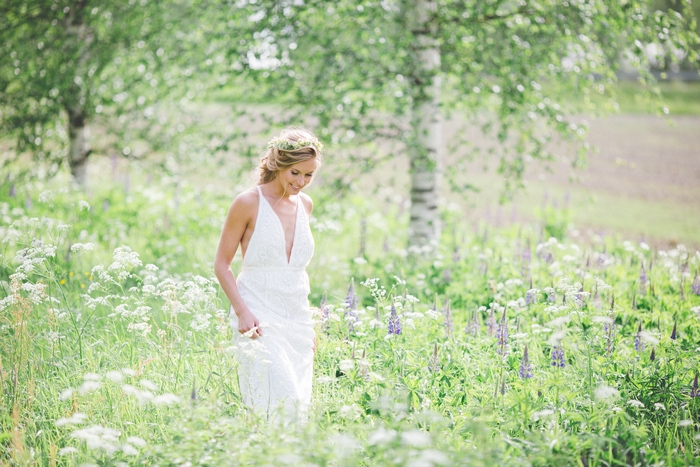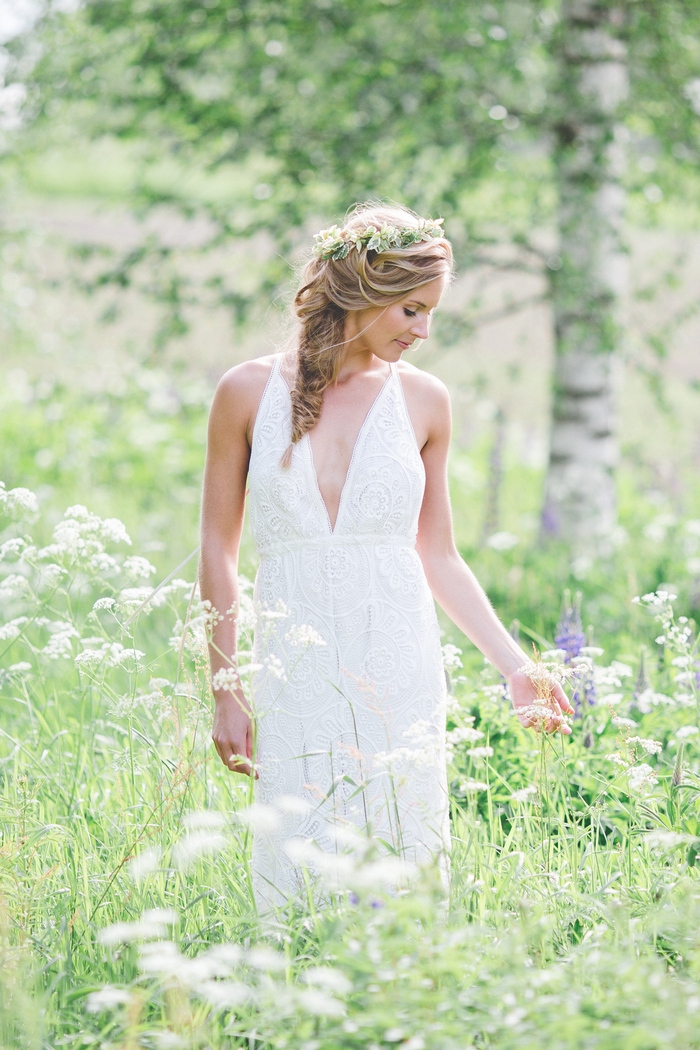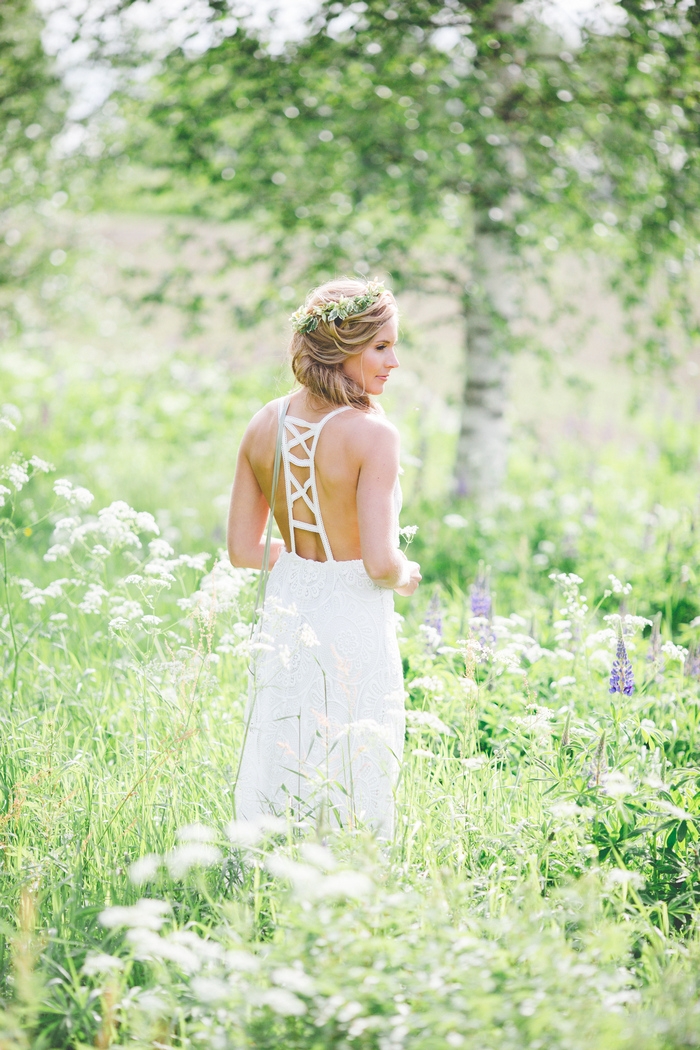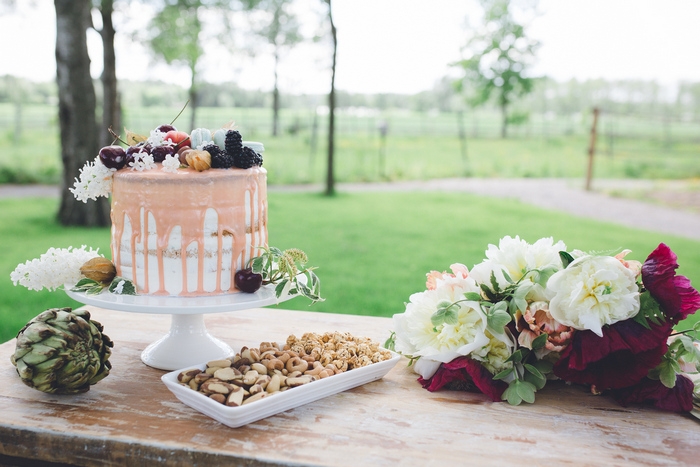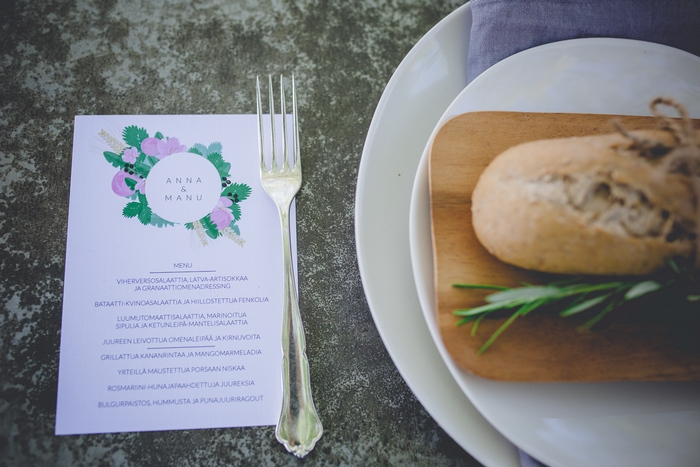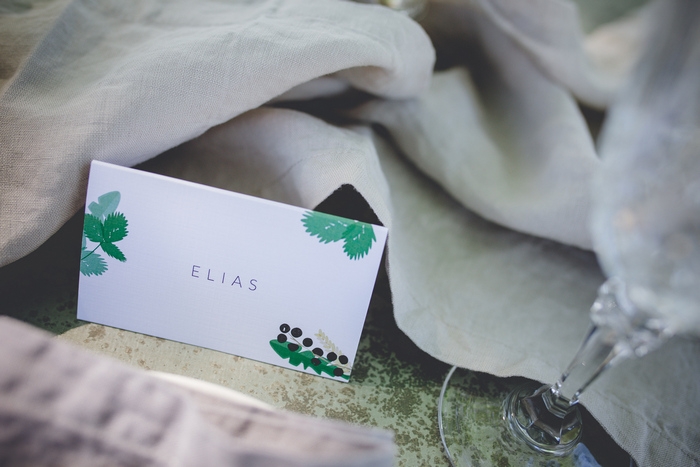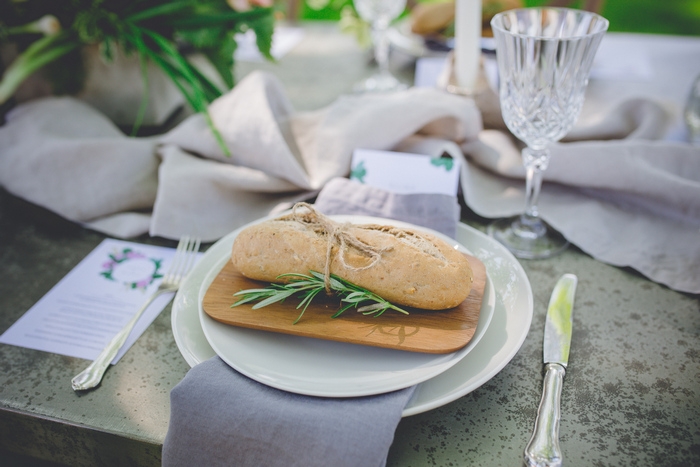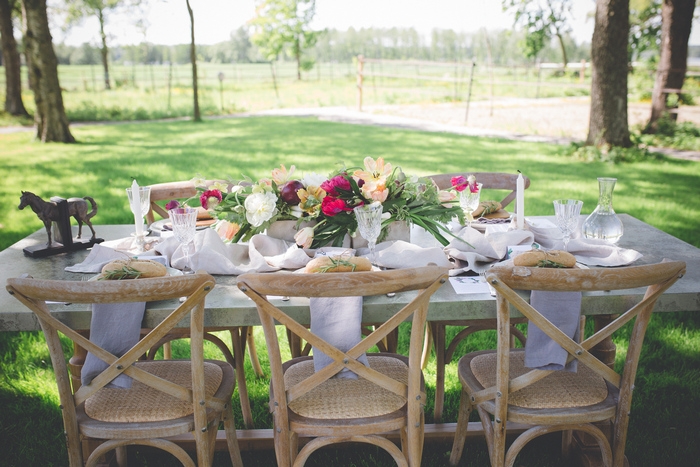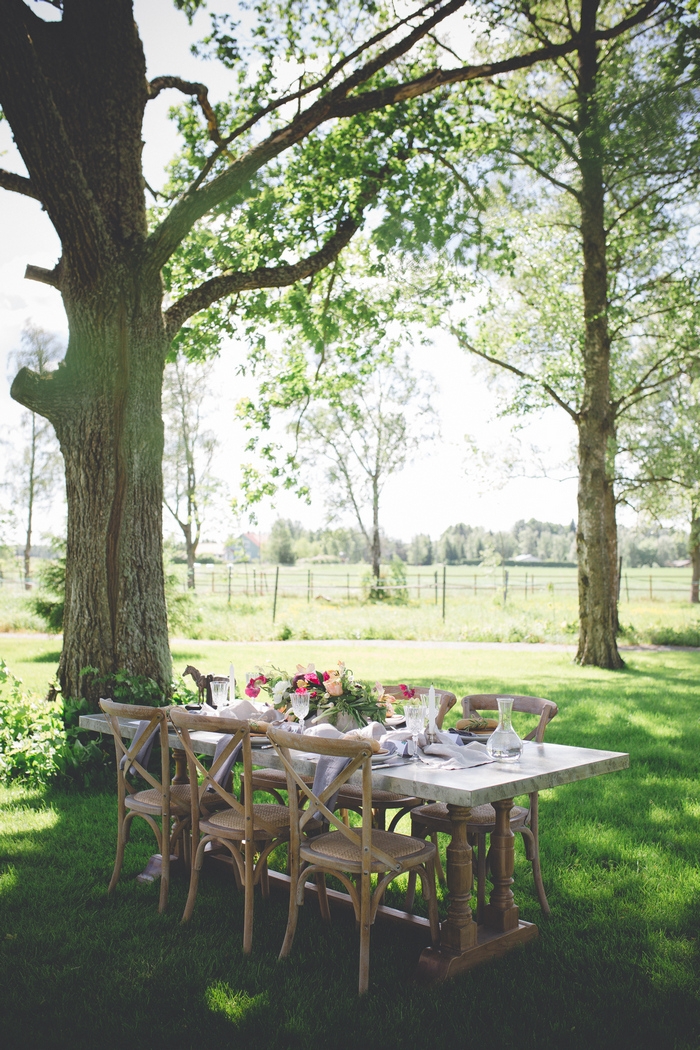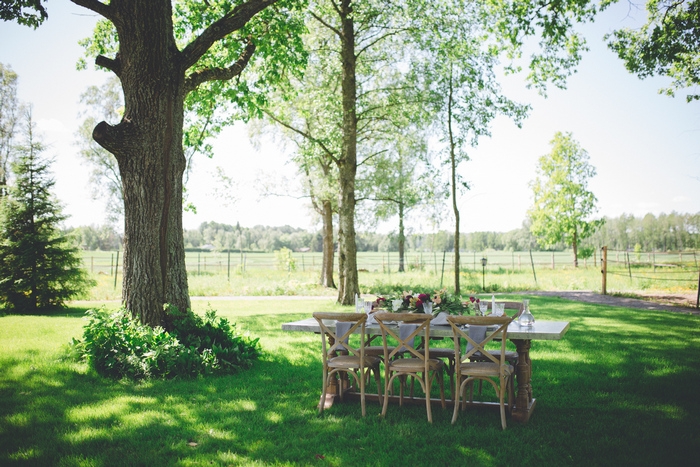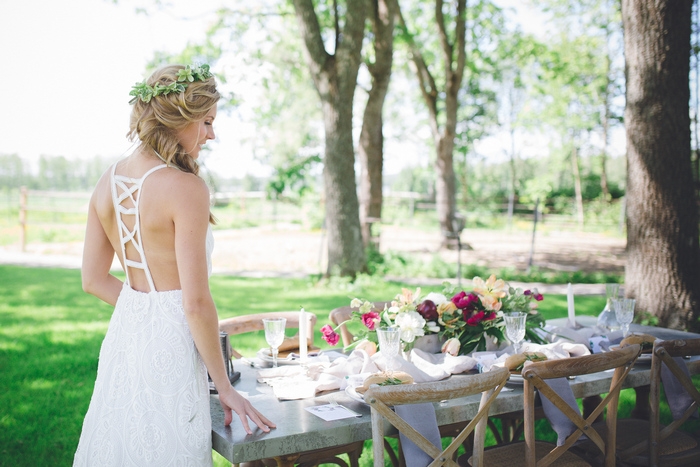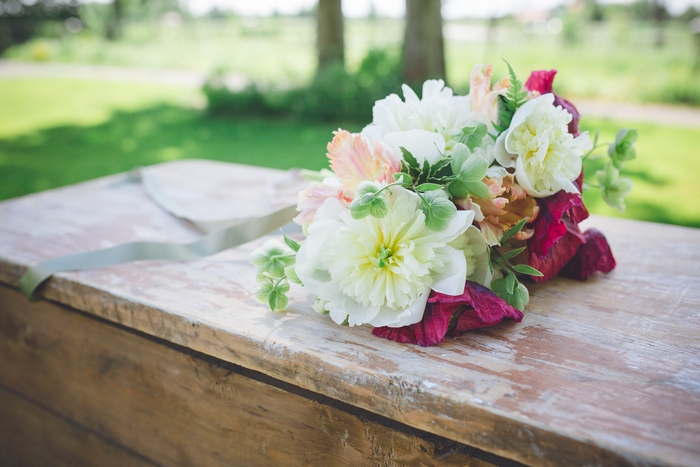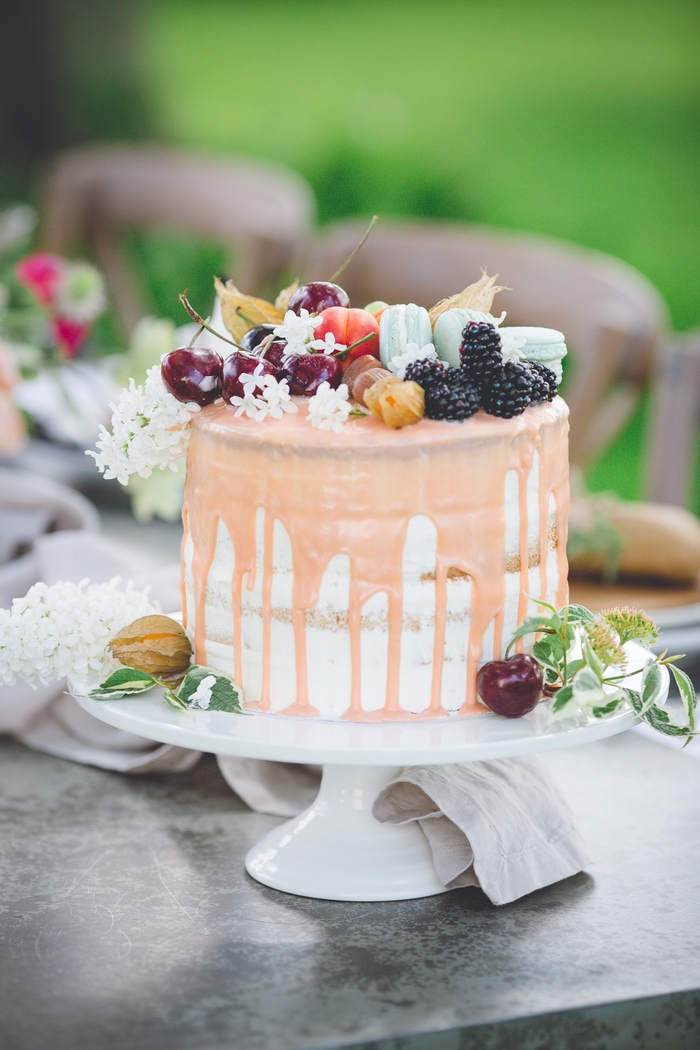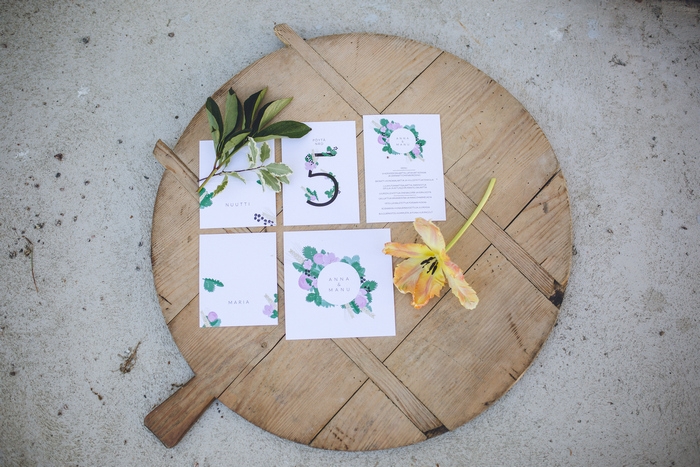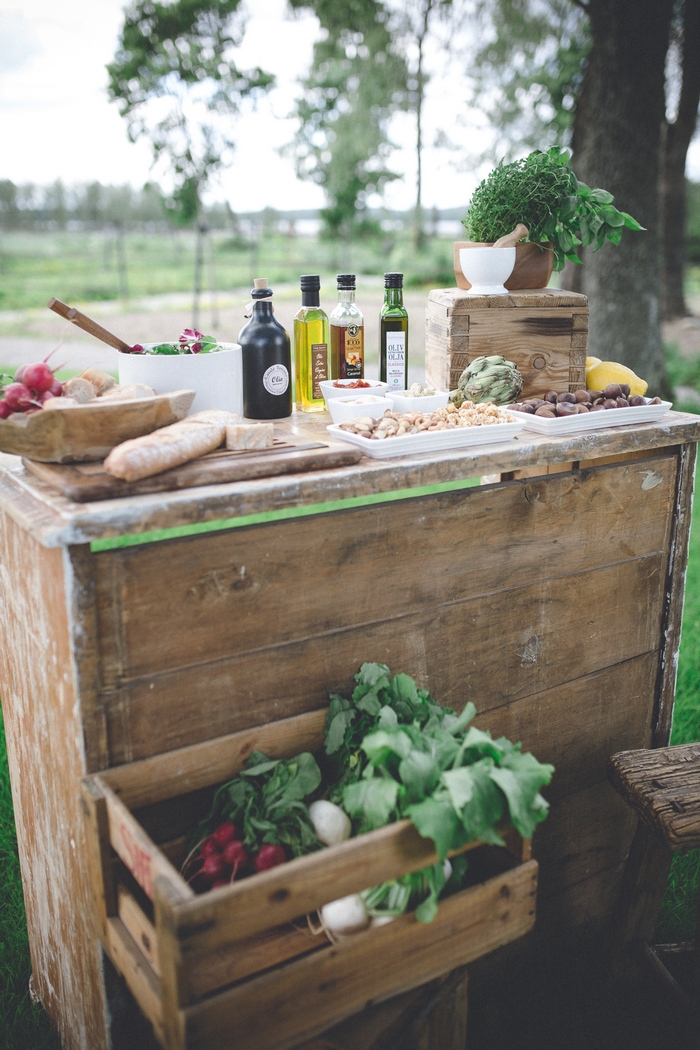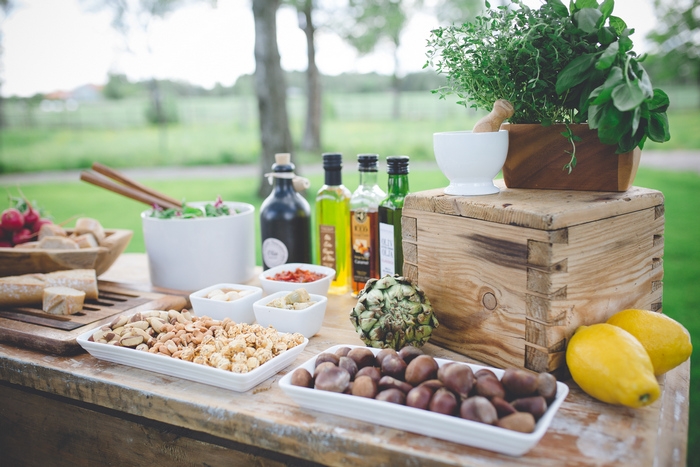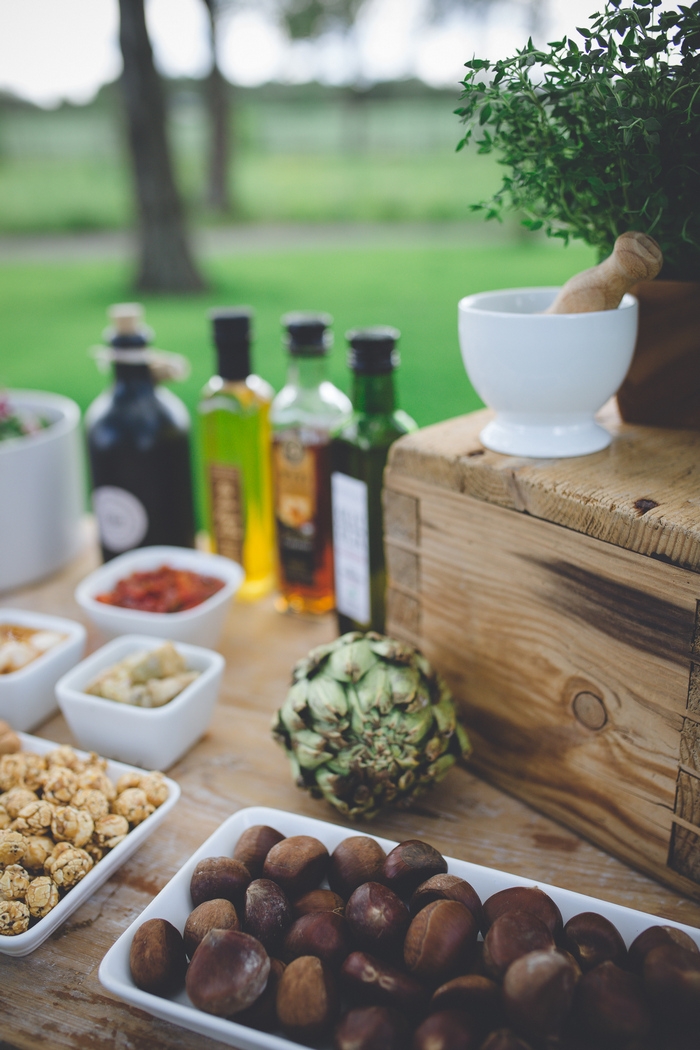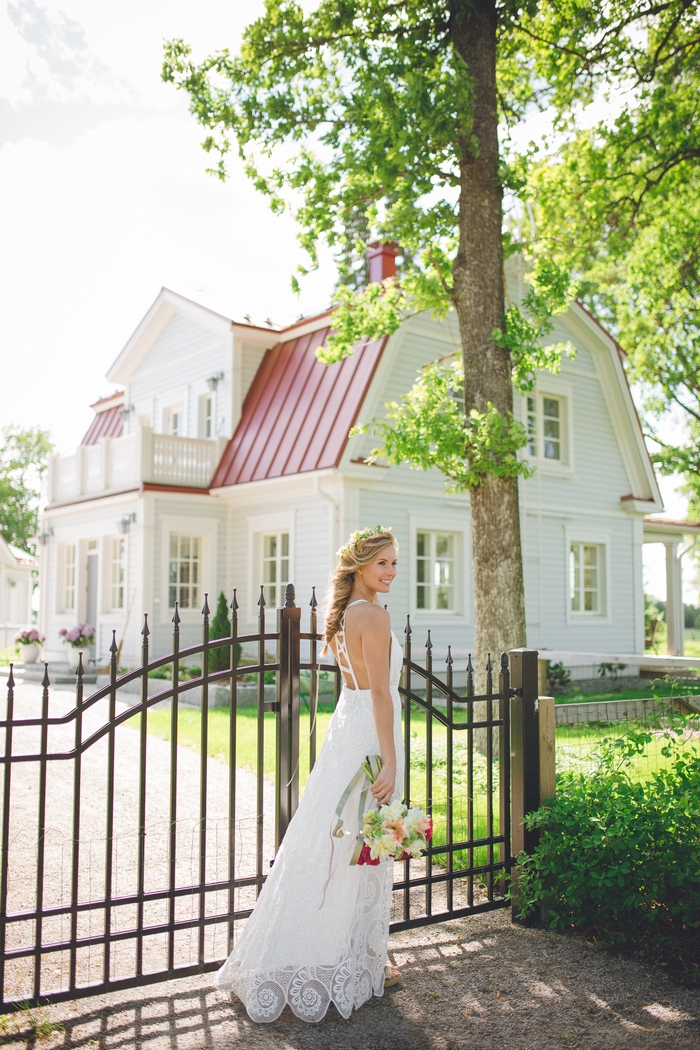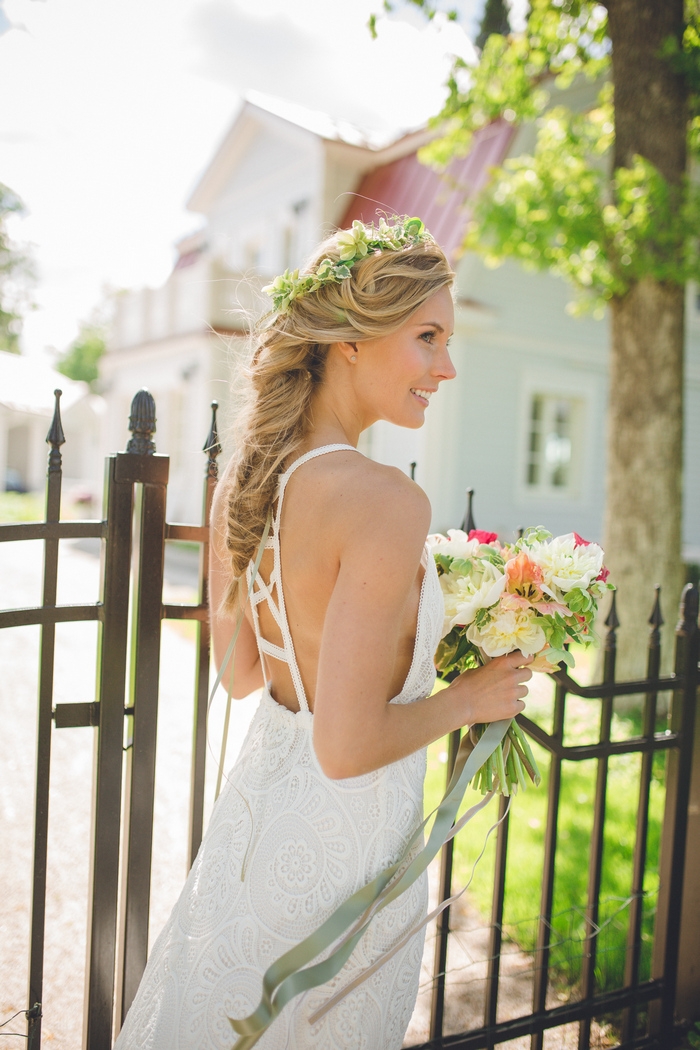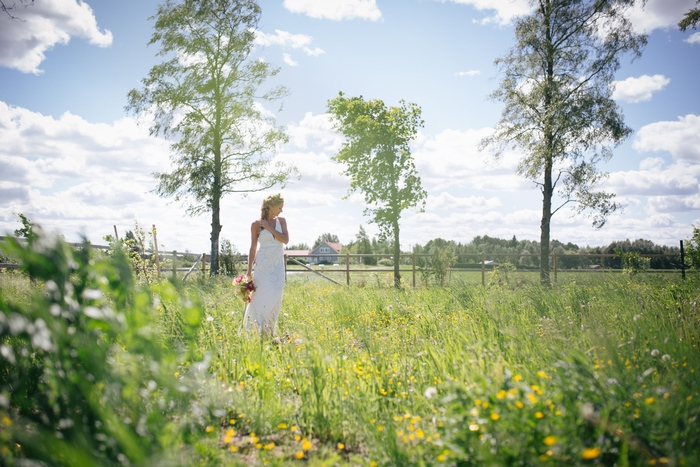 Vendors:
Shoot organization & styling: Blush
Photographer: Minttu Saarni
Place: Lauvala Horsefarm, Kangasala (private)
Model: Varpu Vähätalo
Hair: Maarit Koistinen
Make-up: Ninja Von Rutenhjelm
Flowers: Erika, Helmivillakko
Prints: Annika Välimäki Creative
Cake: Purppurahelmi
Dishes: Pentik
Furniture: Boknäs (chairs), Mirantik
Dress: Asos
Save
Save
Save
Save
Save
Save
Save
Save
Save
Save
Save