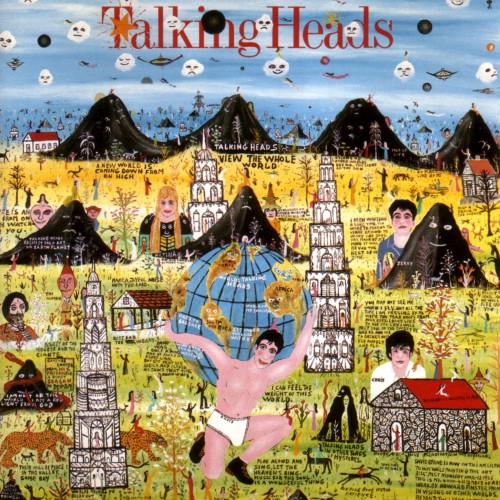 Talking Heads Little Creatures is one of my favourite album covers of all time. Outsider artist and Baptist Reverend Howard Finster created the artwork for the album. ( Someday, I am going to make a pilgrimage to Paradise Gardens.)
I adore folk art. Which is why I adore the wedding invitations designed by Rifle Events.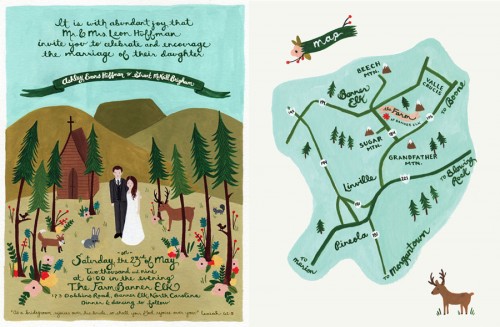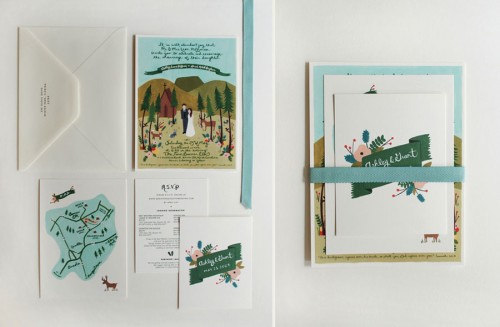 The designer created the invitations below for her own Mexican-fiesta– garden- party wedding in Florida. Can you believe these have a matching cake?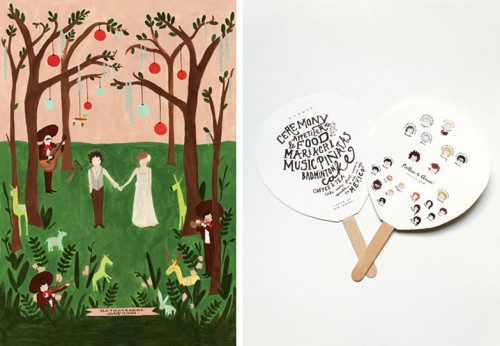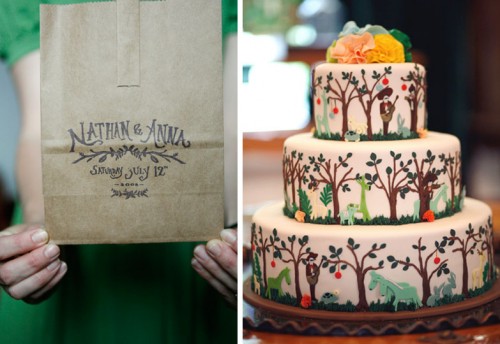 Why not have an artist create a one of a kind folk art invitation for your wedding?
Can't get enough of folk art wedding invitations? Check out Emma and Michael's couple portrait invitations.
Photos: Rifle Events