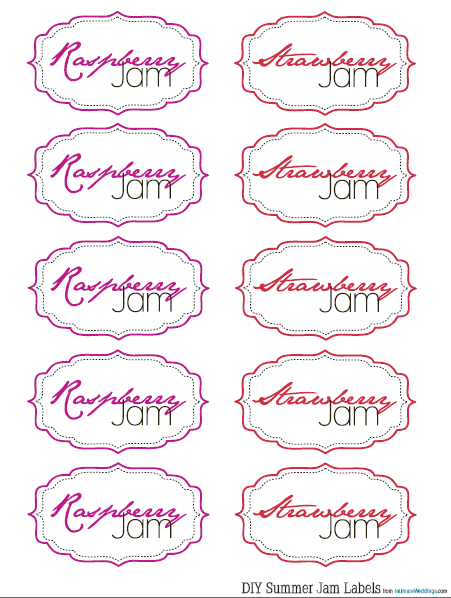 It's strawberry picking season in these parts. Which means that in a few days we'll be heading to the local strawberry patch to pick enough berries for another round of Hot Damn, this is Good Jam!
This year we have some fancy labels to adhere to our homemade strawberry jam and our homemade raspberry jam – and so do you! Brittany over at Pink Peacock Paperie created some fun free printable jam labels for IW readers!
Happy picking – and happy jam makin'!