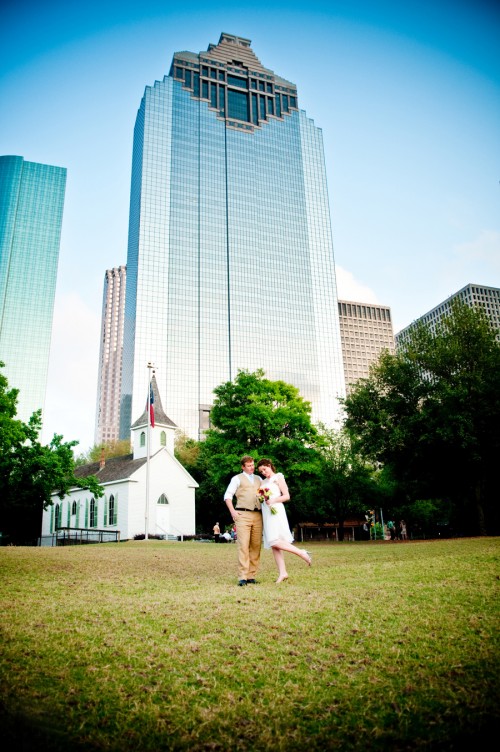 Shannon, 33 & Damian, 41
Houston, Texas
Wedding Date: May 1, 2010
Number of Guests: 35
Wedding Cost: $3,000
Wedding Ceremony Location:St. John Church, Sam Houston Park, Houston, TX
Wedding Reception Location: Sambuca Restaurant, Houston TX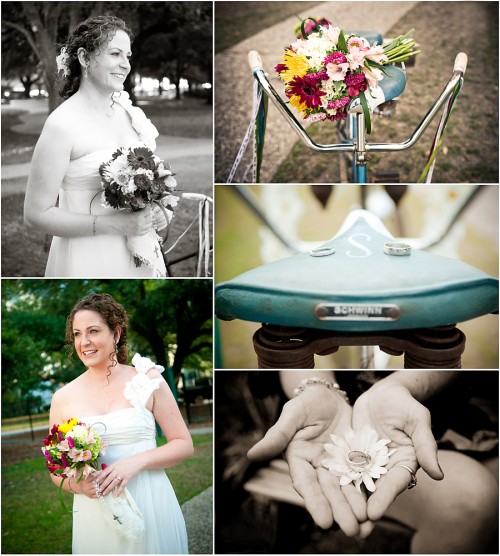 Why did you have an intimate wedding?
We would rather have quality over quantity.  We are practical and enjoy the simple things so a big production was not in our vision.  Instead we wanted to share a very personal experience with those closest to us.  We had a short time line, special locations and wanted to retain our sanity through the planning.  Eloping was considered but there were those special few I couldn't have imagined not sharing the moment with.  We have the rest of our lives to be together, a few hours with our loved ones was worth having the day for.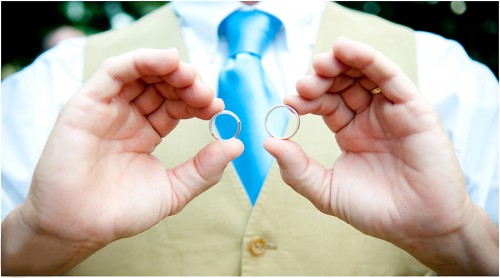 What are some of the challenges that you faced planning an intimate wedding?
Well besides the guest list, we had such a hard time finding things.  Seems like all the resources are about the big events – bulk packaged for 200 guests.  Even my dress was difficult.  Since there are not many white & short dresses in the winter when I was shopping, with the added requirement to be appropriate for bike riding, I was mostly restricted to buying online. Dresses were coming in the mail every week or so.  It took 4 purchases and returns until I found THE one.  In the end it was better and encouraged us to make it more our own.   We tried to remind others, and ourselves, that the day was about and for US.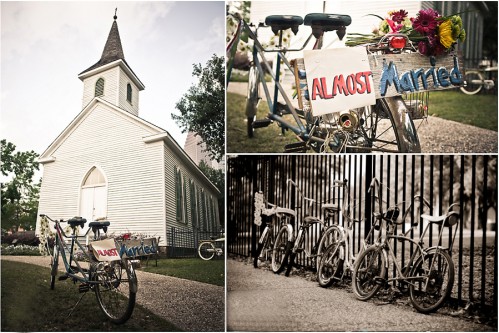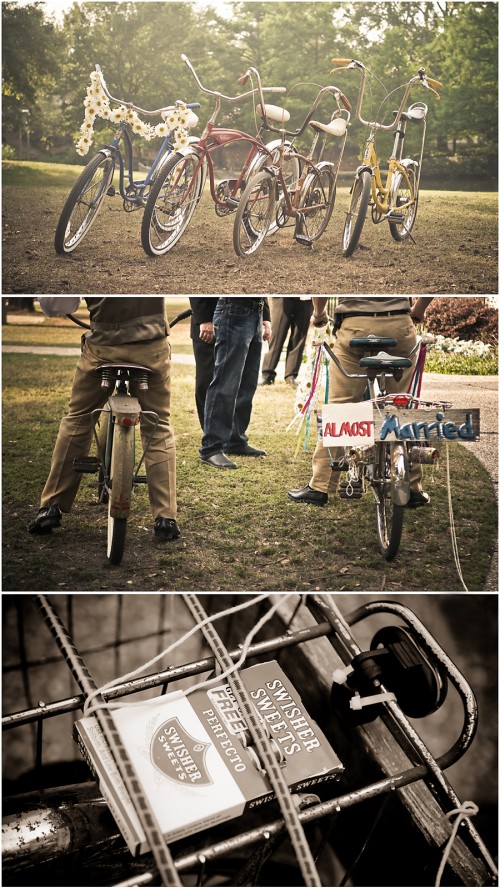 Was it difficult to pare down the guest list?
Not too bad.  We wound up about 15 over our original plan.  But every person has a special place in our life so it was worth it.
Did you have any 'issues' with the small guest list from friends and family? If so, how did you address them?
We made sure the locations were small enough that we couldn't hold any more people!  We also assured them we would be sending out wedding announcements with photos.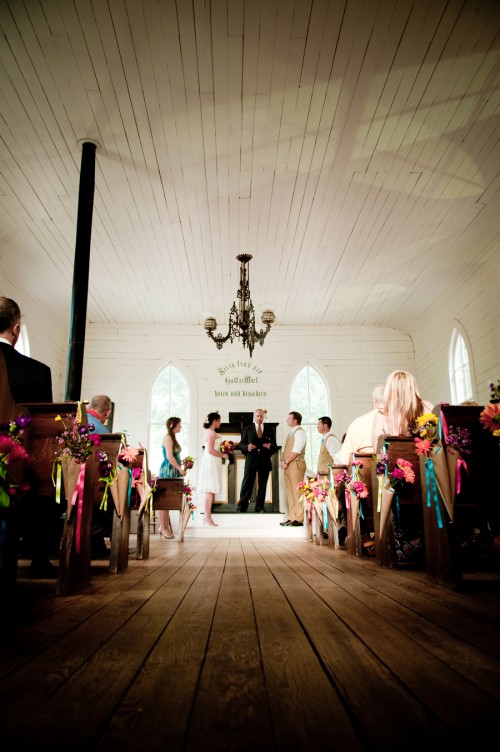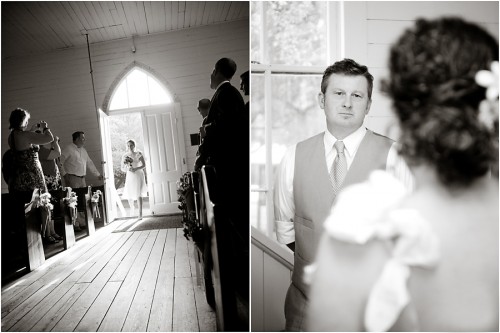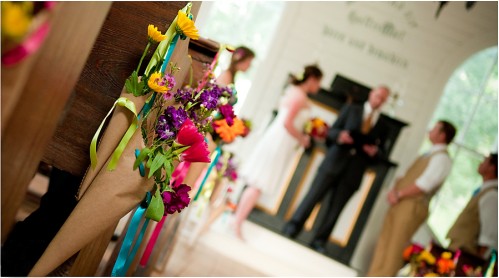 What were the highlights of the ceremony?
The tears; there wasn't a dry eye in the house. The whole ceremony went off without a hitch. The minister created the ceremony that very morning specific to us and our love.  Perfect weather; sunset light coming through the church windows; no one fell or passed out.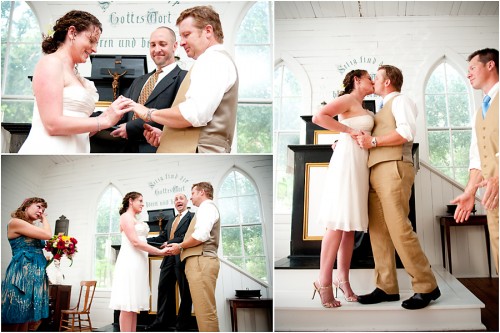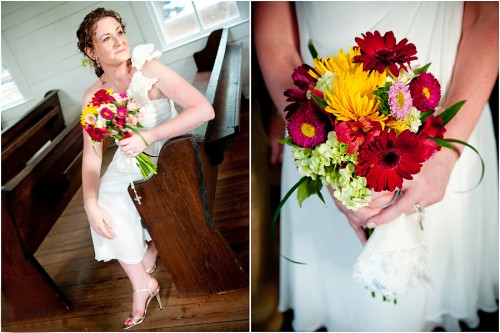 What were the highlights of the reception?
Instead of a guest book we made guest cards.  A mix of LOVE related photos including pictures of our parents.  Each guest picked a card and shared their wishes and advice on the back.  We keep the cards in a wooden box and add our own love notes to it.   It helps us remember the day, the people, and the love we are so lucky to have.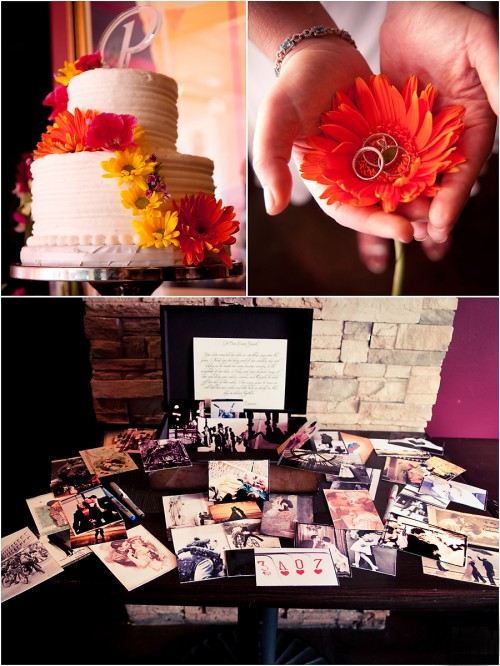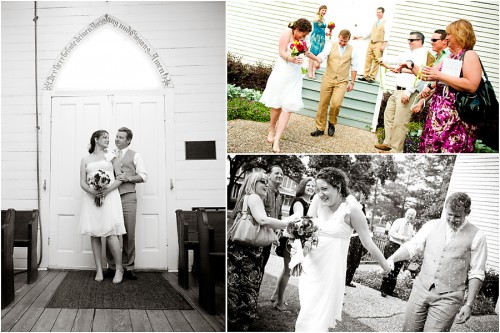 What was the best thing about having an intimate wedding?
We could do anything we wanted.  We didn't have to consider how cost prohibitive things would be at a per person price multiplied by a long list.  If WE loved it, we did it.   And less hand cramps from writing out invitations.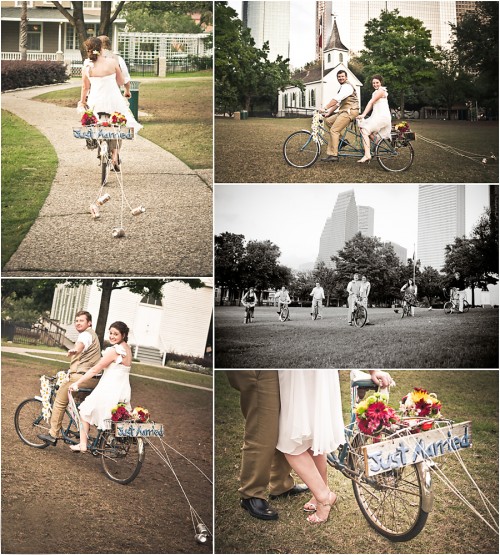 What advice do you have for couples who are considering an intimate wedding?
Do it!!! Most importantly do it for yourselves and enjoy every moment of it.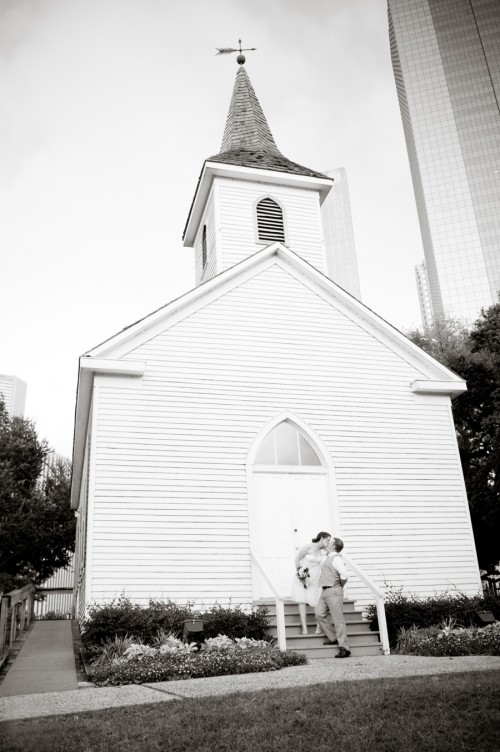 Vendors:
Photographer: Holly Hoyt Photography
Cake: Bakery and Cakes, Conroe Texas
Invitations:Jason McElweenie Designs
Bouquets: Groom's Sister
Flowers: HEB
Hair: Grace Goodson
Make Up: Emily Dove