If you are looking for free save the date templates, you have come to the right place! We've rounded up some of the prettiest free save the date templates on the web.
The best part is you can download and print these templates at home for free (but no one has to know that part!)
Check out this cute template from the Etsy Weddings Blog.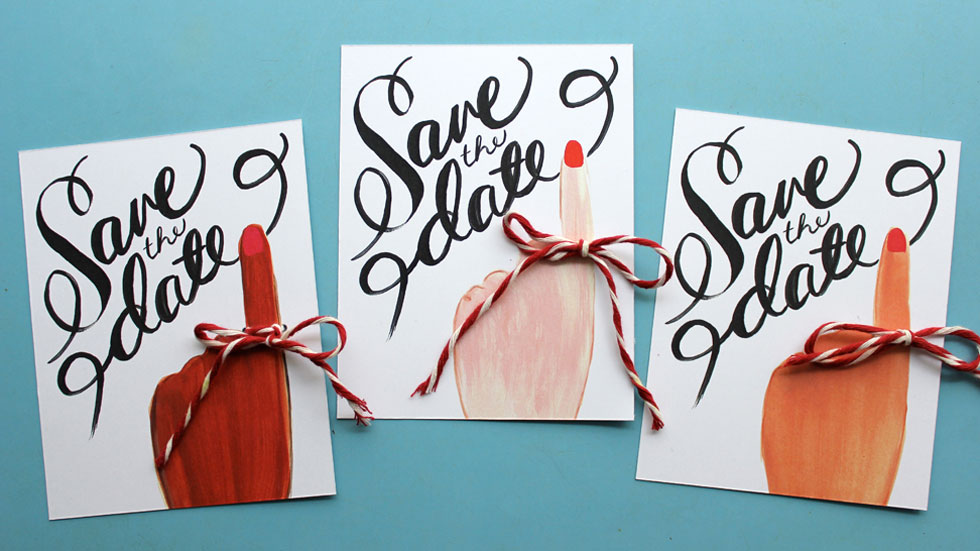 HGTV has a suite of cute invitation templates that would suit any themed party, like a Parisian style dinner or garden party.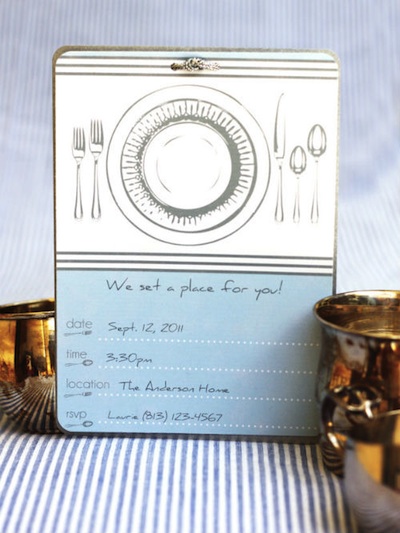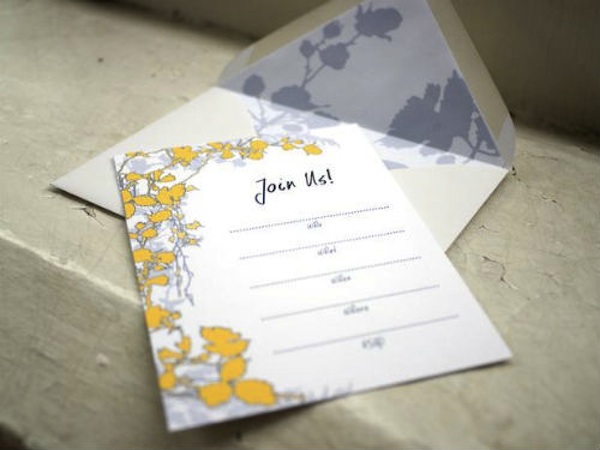 Try these classic, elegant designs featuring lace and calligraphy. If you're printing them out at home, use embossed papers to add more texture to your cards. Download and Print has many free templates, like this design printed on pearl embossed paper.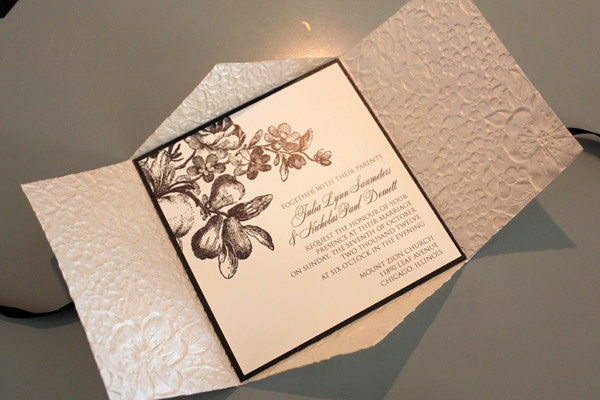 Some classic fonts can go a long way with this typography featured template.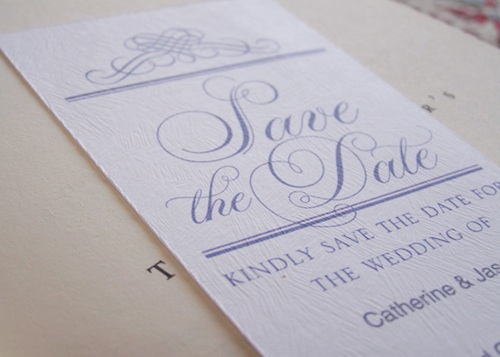 Consider a design or motif to carry throughout your wedding stationary and decorations, like this modern bird design template.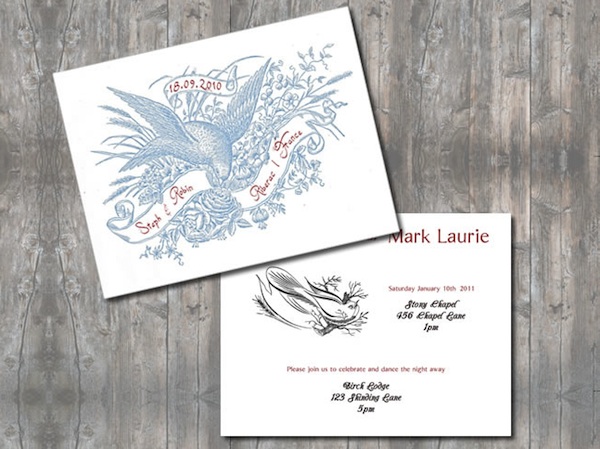 Depending on the season of your celebration, you may want to reflect that in your save-the-date cards and invitations. A beach-themed card will have your guests dreaming of summer while a spring-themed design is pretty and bright.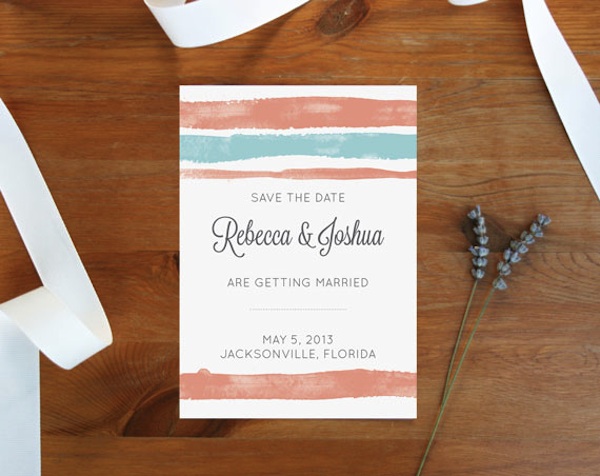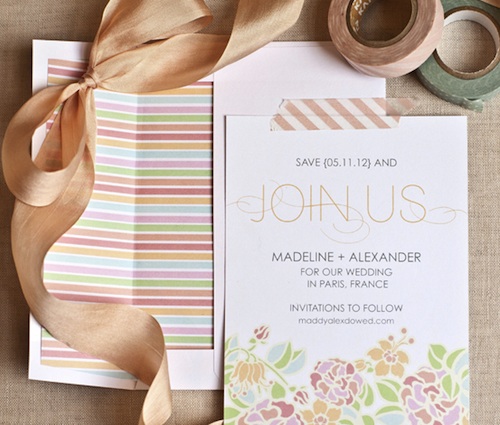 A save-the-date is usually a preview for the invitation, and event, to come so it should reflect your theme and even venue. This template would be perfect for a garden or winery venue: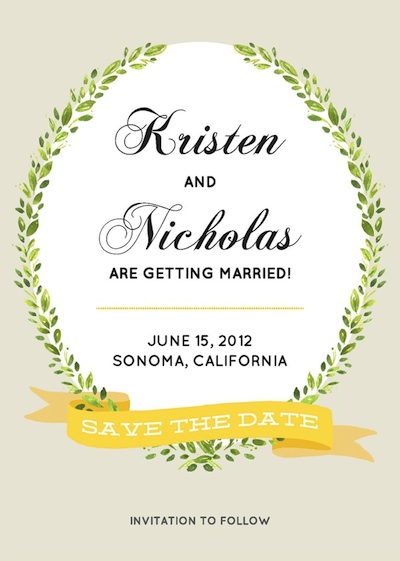 Or this template for a travel-themed or destination wedding…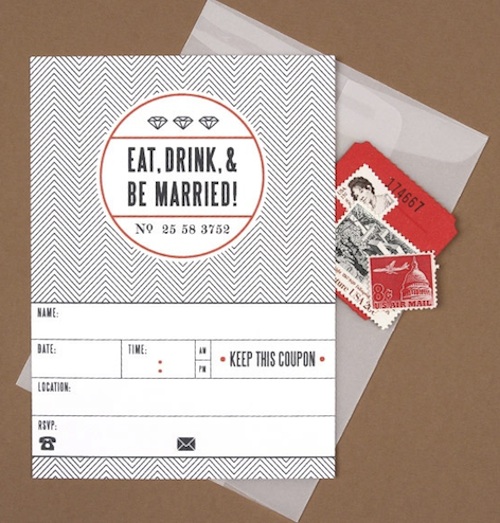 For a personalized DIY card idea, pick a favorite photo of the two of you and use Photoshop to add a date and message onto the photo. Electronic invitations and cards are always an option, but everyone loves getting a sweet printed card to display and remind them of your special day.