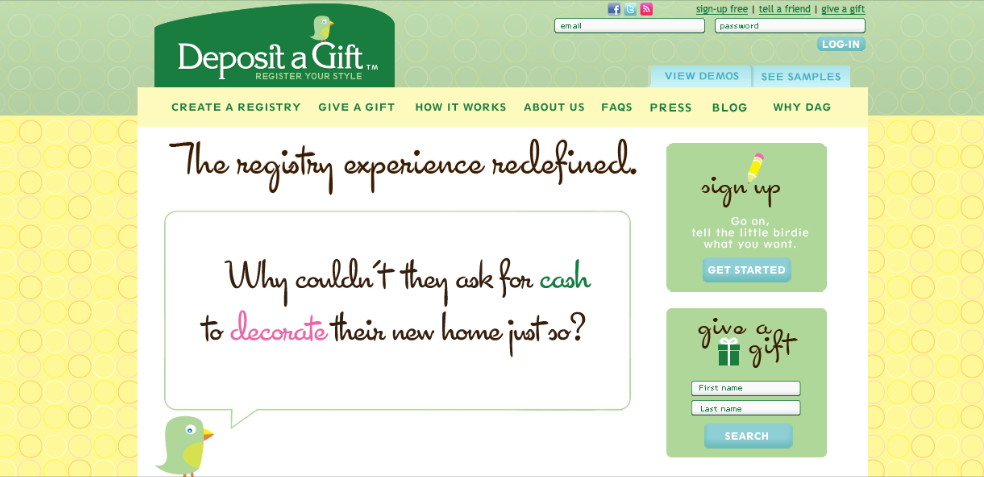 If you're like many couples, the one thing you want most as a wedding gift is cold, hard, cash. I know Darin and I did. But asking for it? We knew better.
Ten years later, the social rules surrounding wedding gifts are still pretty much the same. But there is a solution: Deposit a Gift.
Deposit a Gift is a cash wedding registry that lets friends and family contribute monetary gifts towards the dreams and experiences you actually want – like a honeymoon or contributions toward a down payment on a home. Ultimately, it's a less crass way of asking your guests for cash instead of toasters and espresso machines. I only wish they were around when we got married!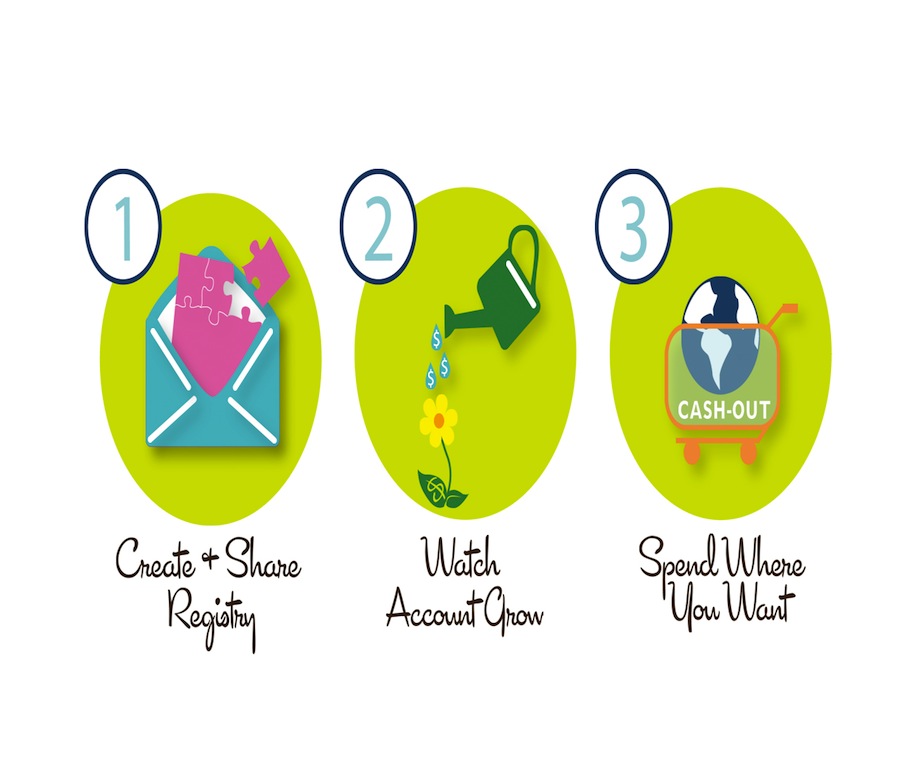 Guests contribute monetary gifts that go into a personal account you can access at any time. The cash is yours to use towards anything your imagination can conjure. And your guests benefit too, because they don't have to drag themselves to the store to hunt for a gift. With a few clicks, their shopping is done!
Convenience is a major perk for you too: Deposit a Gift is the only online registry that lets you create a free wedding website. You can use the site as a hub for your event, share details with family and friends, post pictures and upload video.
So much better than a toaster, don't you think? Read what other couples have to say about Deposit a Gift – then go ahead and sign up for your own registry.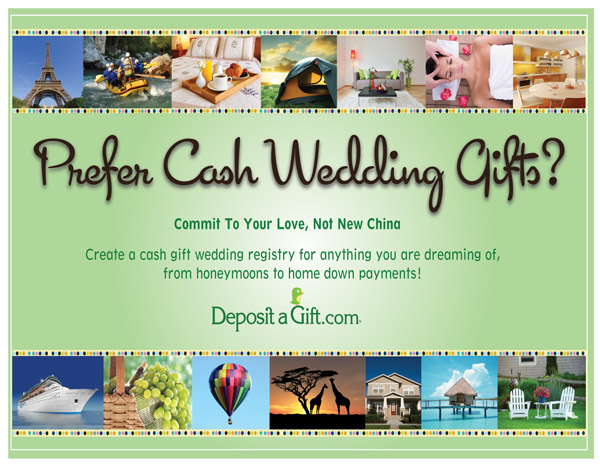 Sponsored Post.