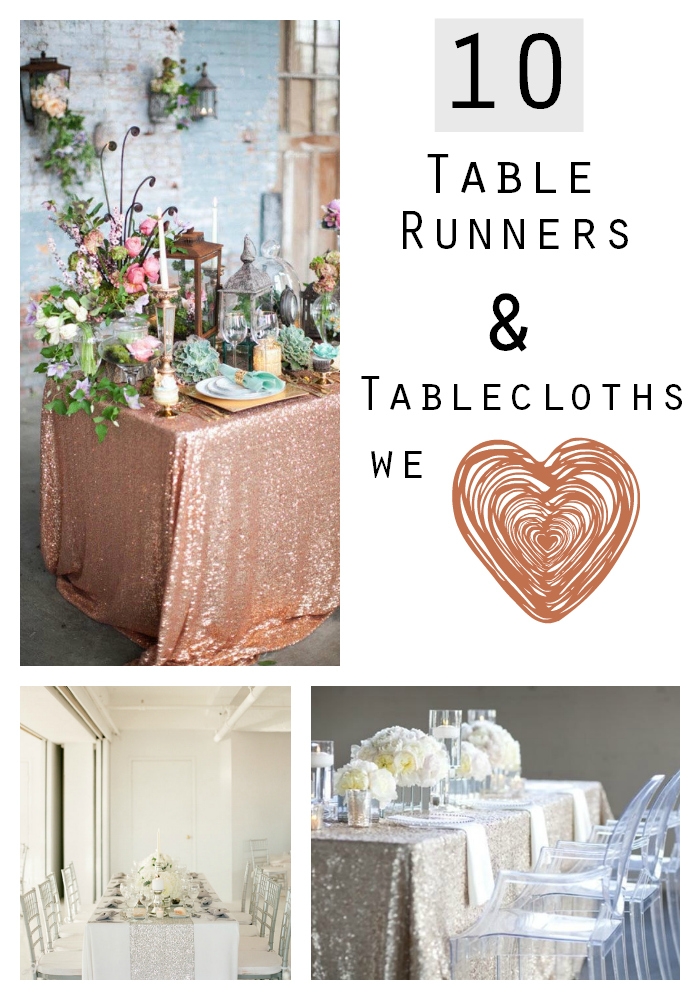 Tablecloths and runners are statement pieces that can go a long way to adding sophistication to your wedding decor. Whether you prefer sequins or you're more of a glitter girl, we've found 10 tablecloths and runners from Etsy that will definitely add some glam to your big day!
This modern sequin silver tablecloth from ModernCelebrations brings the party and fun to every wedding celebration.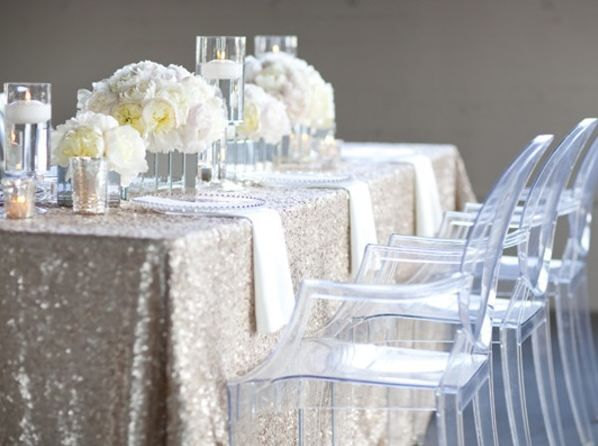 If you love a textured look, we suggest this unique square, peach, sequin tablecloth from mrsfreund. This tablecloth is over the top girly and romantic in the best way!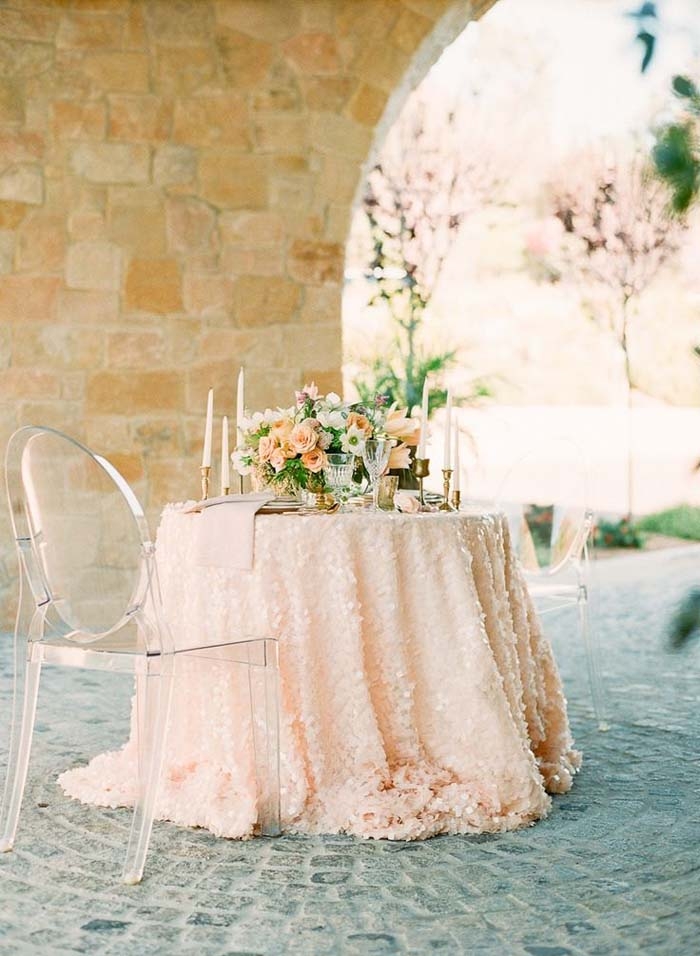 This silver, sequin table runner from RevelryPartyCompany will go a long way to create a look of sophistication.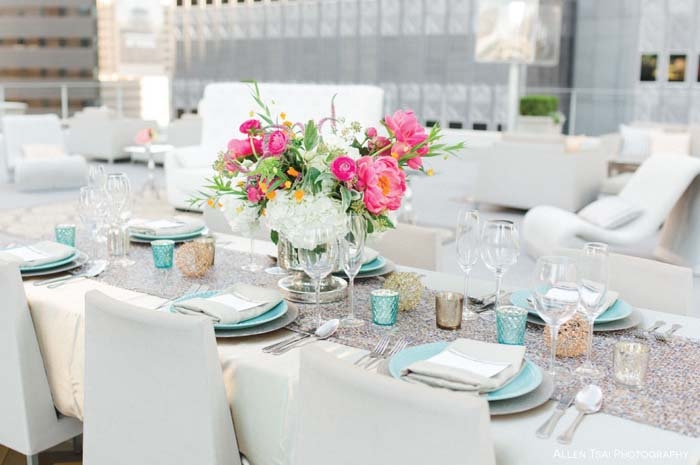 A bride looking for something modern, but unique will love this white champagne and blush chevron, sequin table runner from Jessmy. This pattern is subtly funky without being too in your face.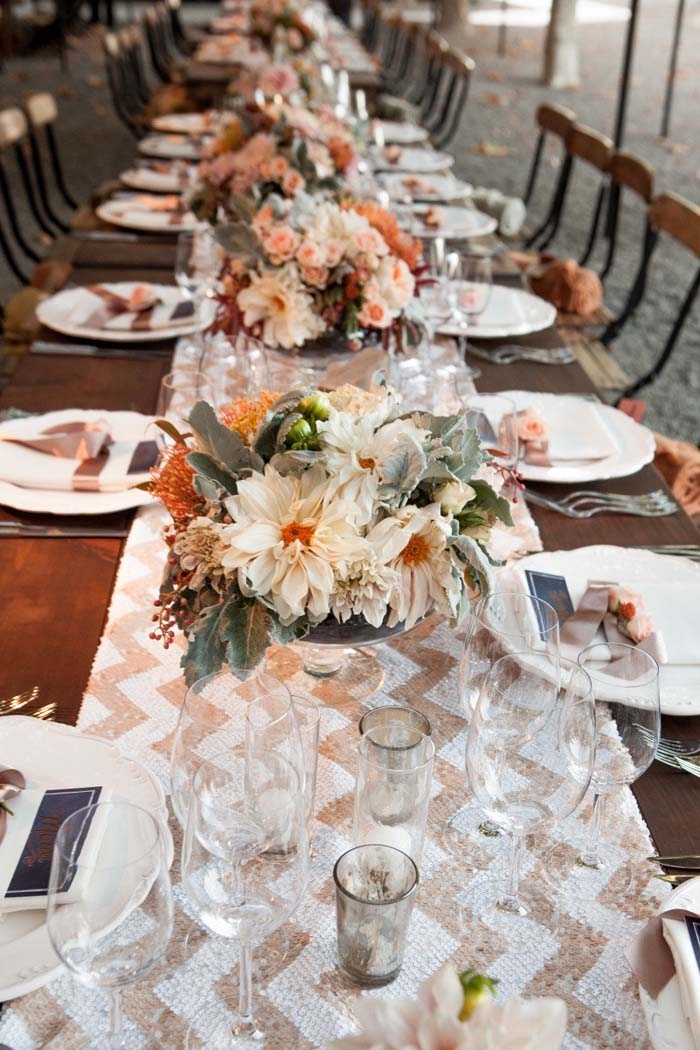 We think any nautical bride could get on board with this navy, sequin tablecloth from SparkleSoiree.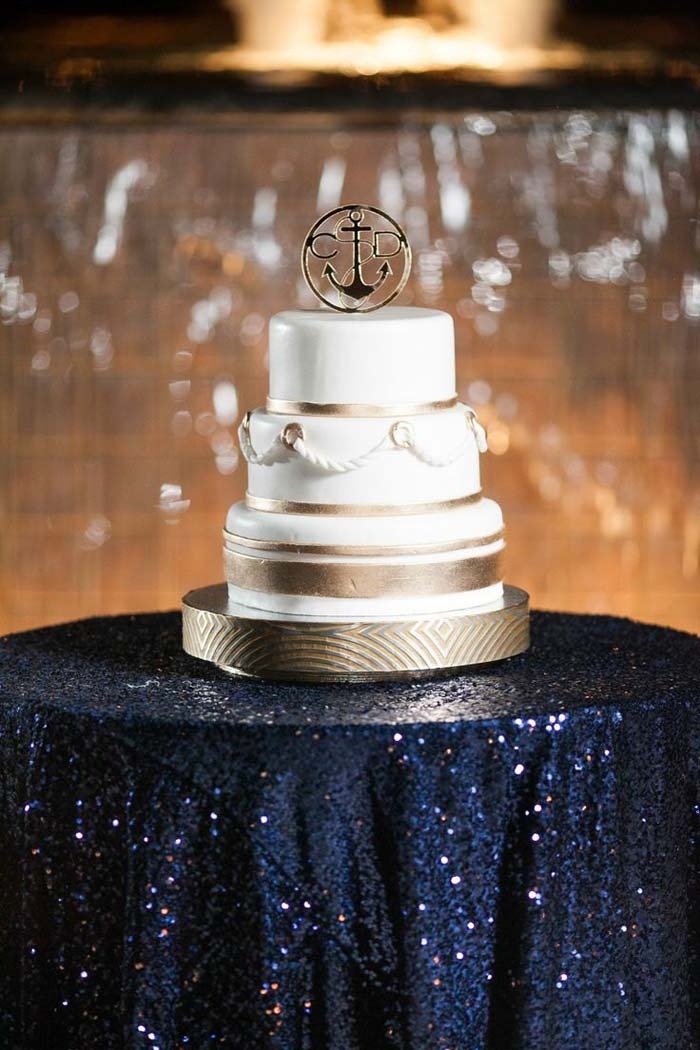 This rose gold sequin table runner from All4partytime combines fun and sparkle with trendy rose gold.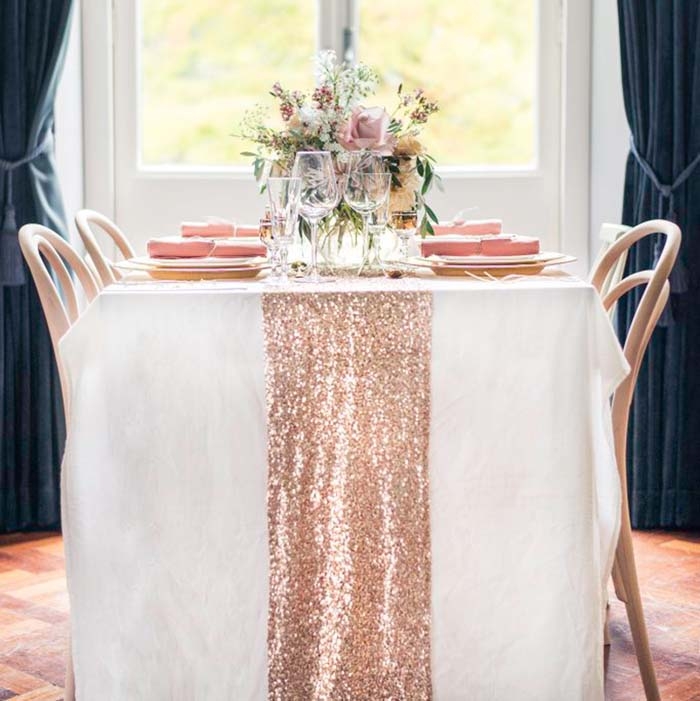 If you're a bride that wants a grown up look with a bit of glitz, this gold, sequin runner from mrsfreund is perfect.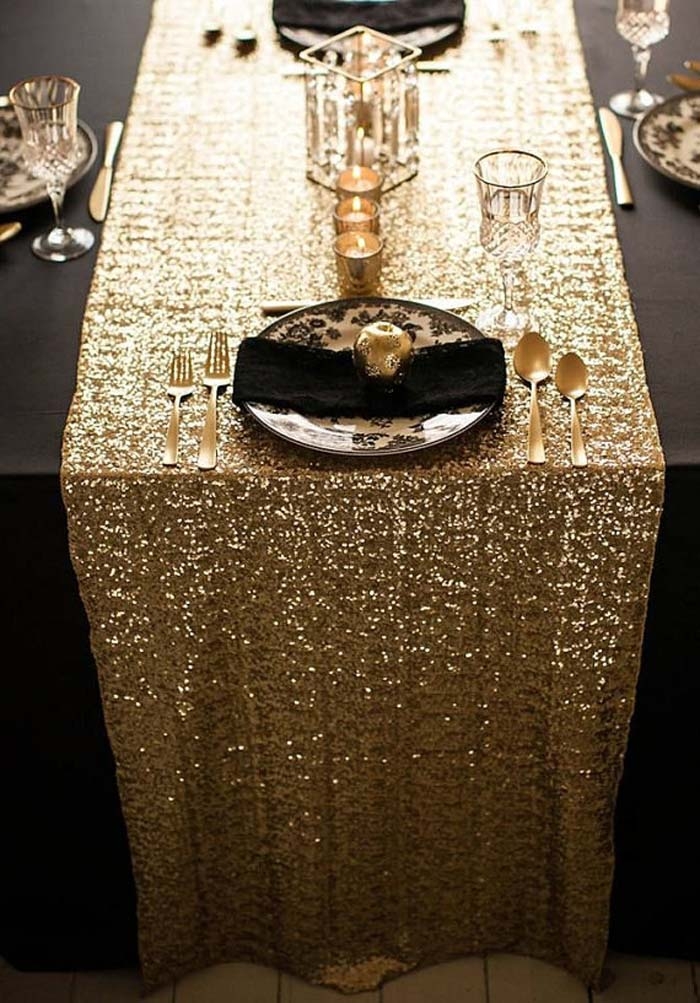 From boho to sophisticated decor, this champagne colored, chemical lace table runner from BlingBridalEvents can be dressed up or down to fit any bridal vision.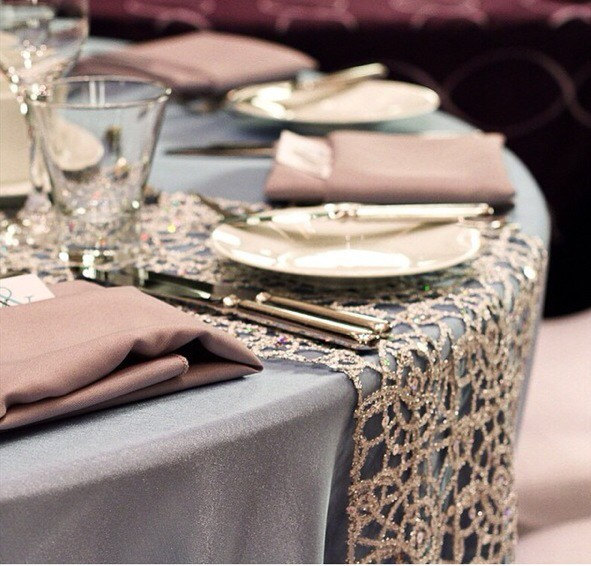 Rose gold is a trendy color, but it is a versatile one too that can be simple and understated or glitz up with sequins like this rose gold sequin tablecloth from SparklePonyShop, to become the focal point of your decor.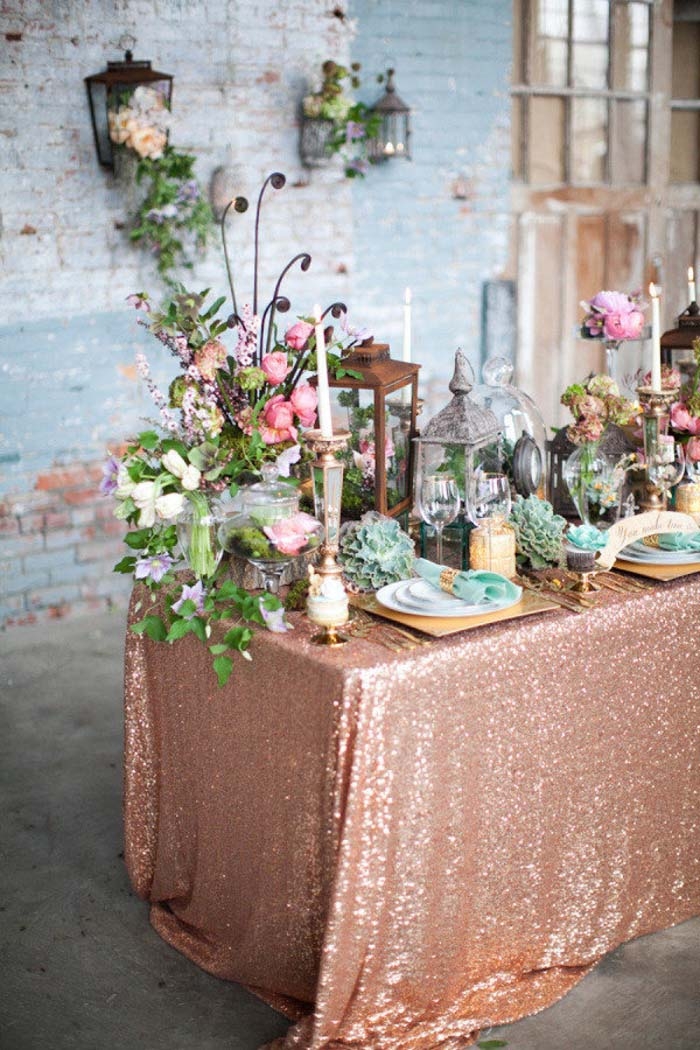 This silver, sequin table runner from CandyCrushEvents will add some silver sparkle to your wedding decor.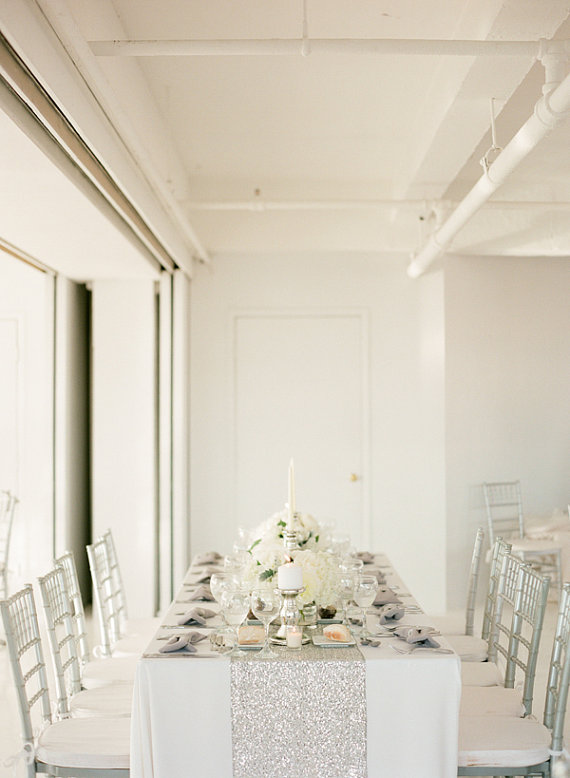 *This post includes Etsy Affiliate links