Looking to hop on board the latest wedding trend by adding a touch of glam to your big day? It might be easier than you think! No matter your theme or your style, a splash of glitter or a touch of metallic is really all it takes to transform your wedding from ho-hum to glam-tastic!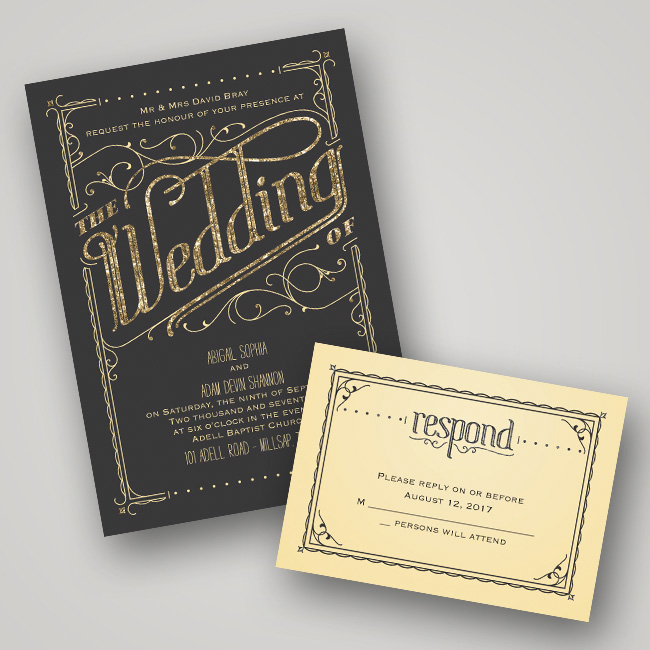 For over 30 years Invitations by Dawn has helped brides and grooms find the invitations of their dreams at a price they can afford, and now they can help you add that extra special touch to your own wedding stationery with their huge collection of glamorous wedding invitations.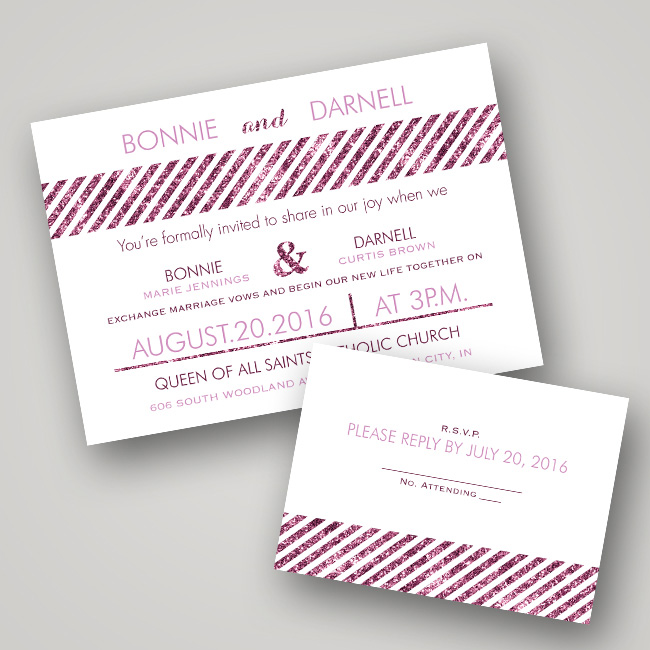 If you love glitter as much as we do – and who doesn't love glitter! – Invitations by Dawn's Real Glitter Collection can add a little razzle-dazzle to your invitations that will surely wow your guests.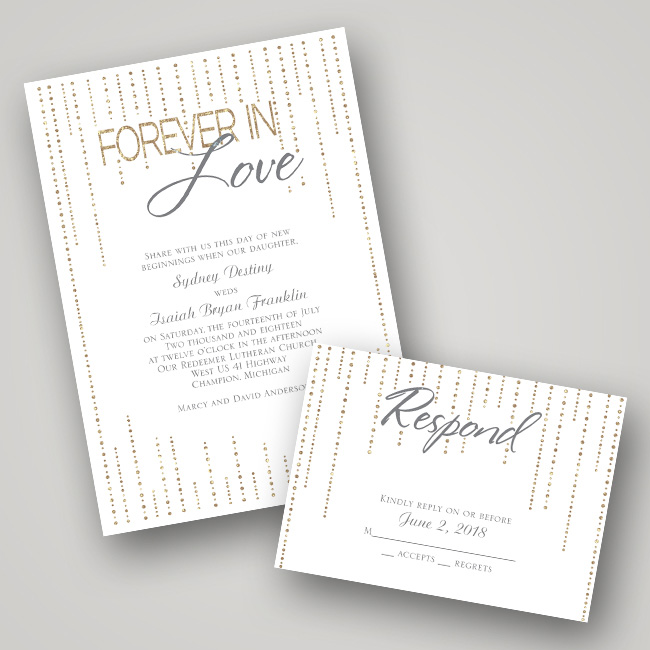 And if you'd prefer to add a shimmering and shining effect to your stationery, why not go for gold foil wedding invitations instead? Invitations by Dawn offers beautiful foil stamped details and their DeLuxe Collection features both the design and the wording stamped in your choice of foil color.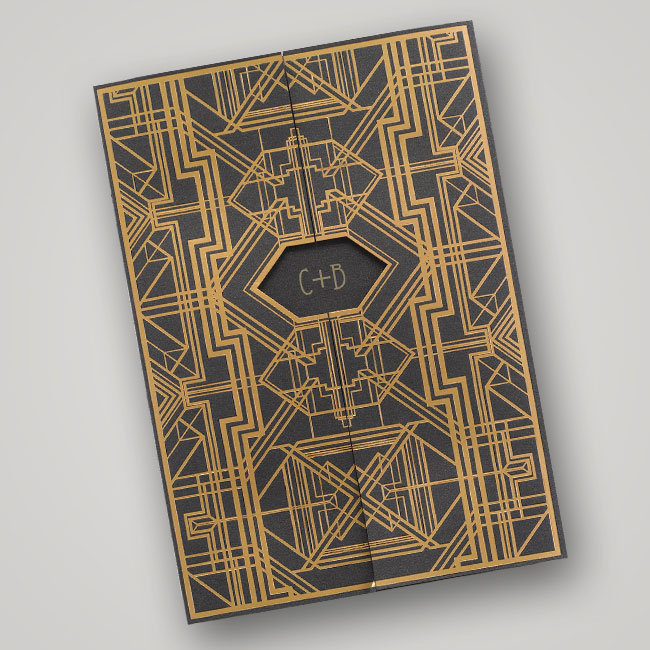 Whether you prefer glitter or gold or maybe even silver, Invitations by Dawn wants you to fall in love with your wedding stationery and offers a variety of styles to suit every bride and every budget. They even offer samples so you can see before you commit. Simply add code SAMPLES at checkout to receive up to five free samples.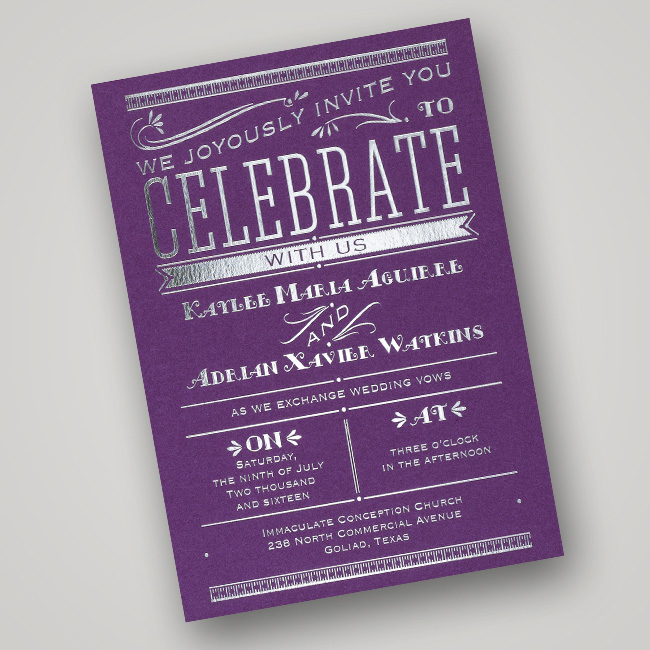 Best of all, Invitations by Dawn is offering Intimate Weddings readers 25% off their wedding invitations with code INTIMATE25. This offer includes their premium collections, such as Letterpress and Foil-Stamped invitations, but does exclude Disney Invitations. Offer valid through 8/31/2014.
Sponsored post.