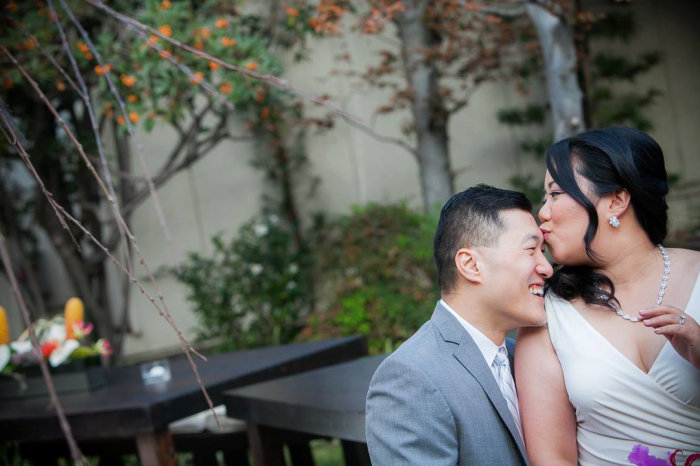 We hope you are wearing waterproof mascara today, because you are going to need it!
Ada and Ronin had a 60-guest wedding in Downtown L.A. Ada is a wedding/event planner for Fresh Events Company; being on the other side of an event gave her a unique perspective as Ronin pointed out during his speech in the video, shot by Film Foto Fusion.
Ronin truly has a way with words. His speech will have you tears.
Ada + Ronin // A Way With Words from Film Foto Fusion on Vimeo.