Harley and Joseph were anxiously awaiting the arrival of their first born son when they decided to 'officially' become a family in front of their nearest and dearest in Sedona, Arizona. The Briar Patch Inn was too perfect a venue to pass up, and plans quickly came together after booking their favourite photographer and local restaurant. Harley truly glowed in her simple, flowy gown that showed off her perfect baby bump. Joseph went for a jacket-less look that really suited the feel of their intimate wedding.
Photographer Erin Dezago of Dan & Erin PhotoCinema beautifully captured the connection Harley and Joseph share.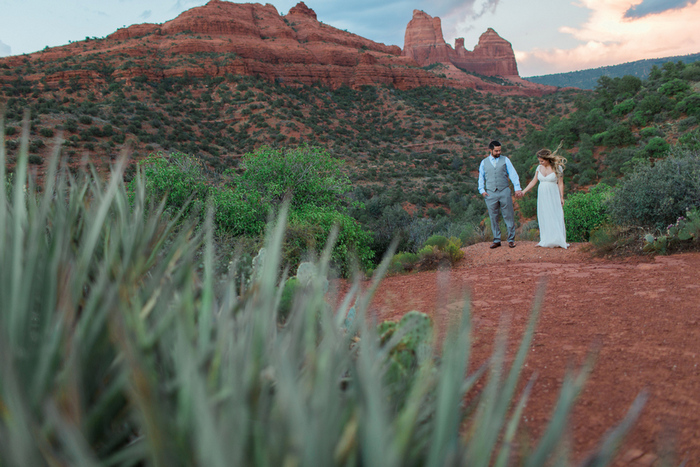 Harley, 23 & Joseph, 33
Location: Sedona, Arizona
Wedding Date: August 8, 2015
Number of Guests: 20
Wedding Cost: < $4,500
Wedding Ceremony Location: Briar Patch Inn, Sedona
Wedding Reception Location: No reception, but dinner at Rene in Tlaquepaque, Sedona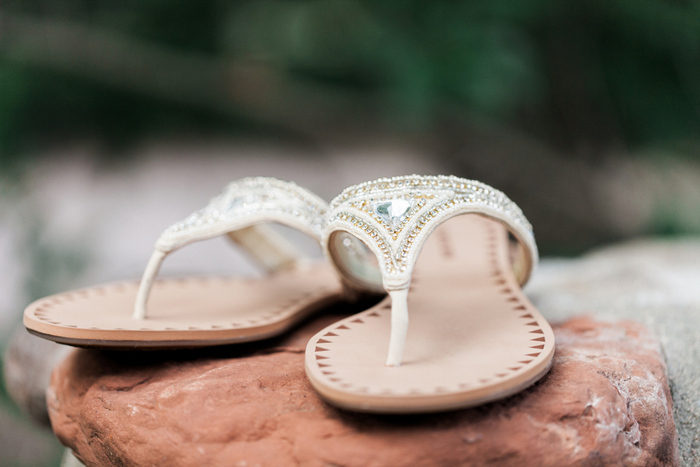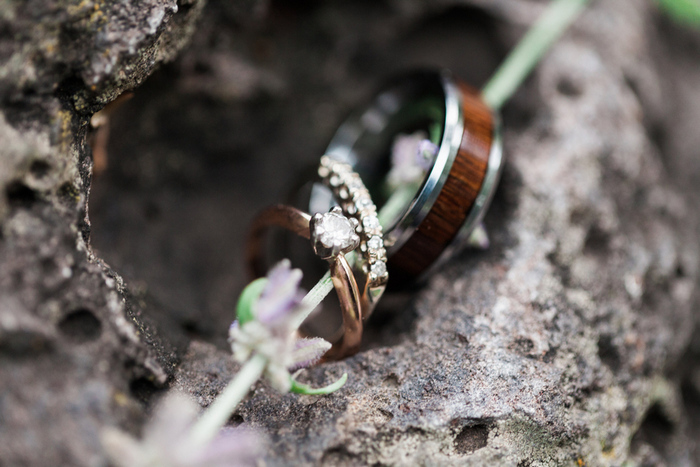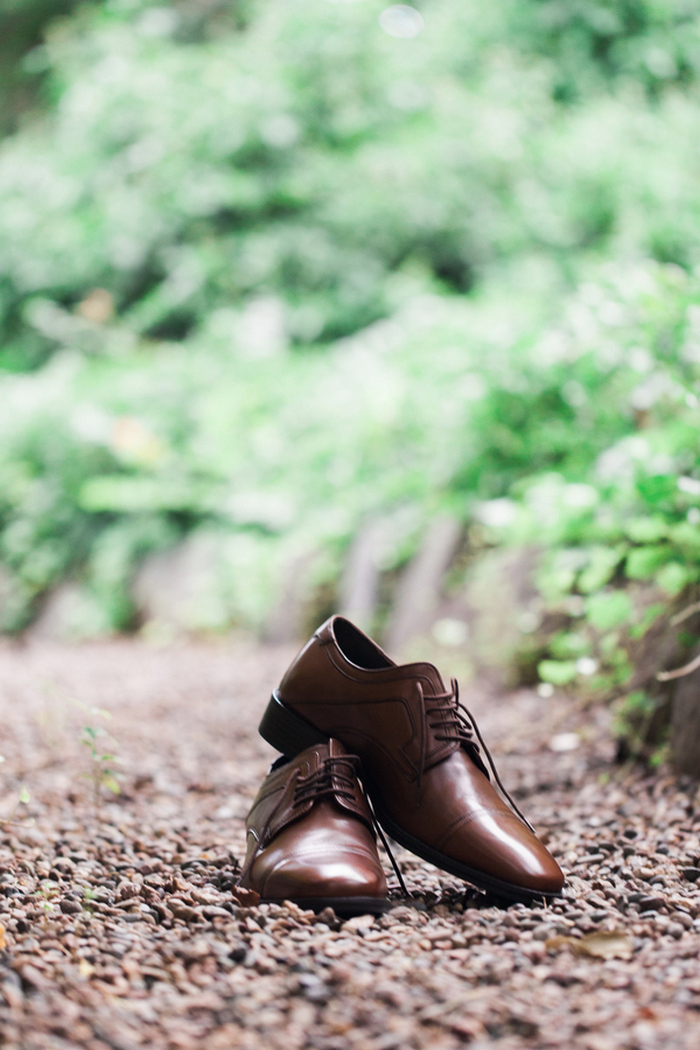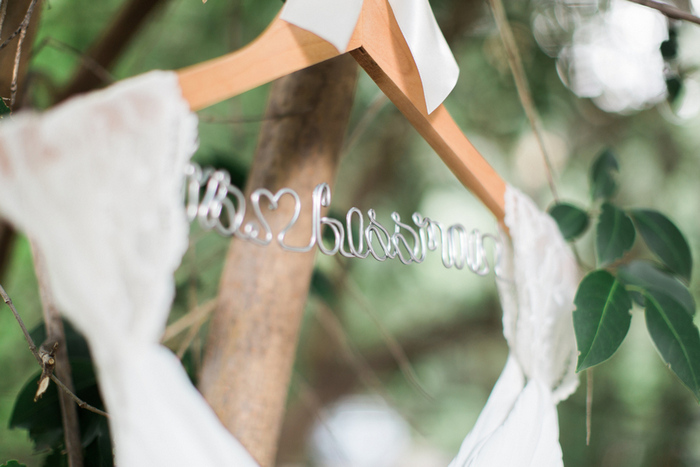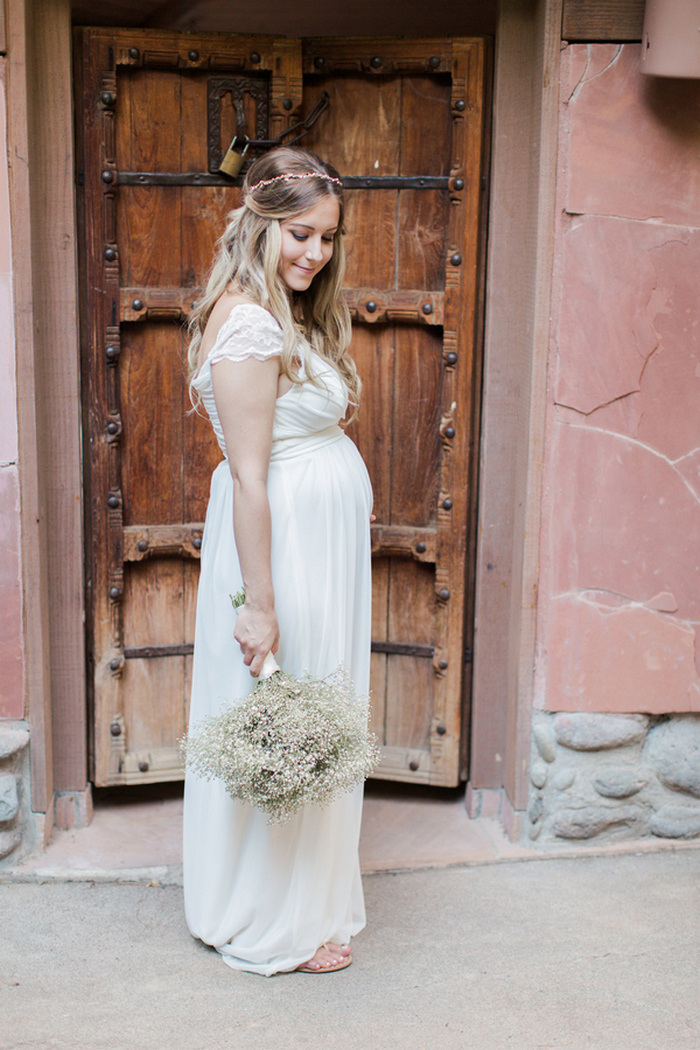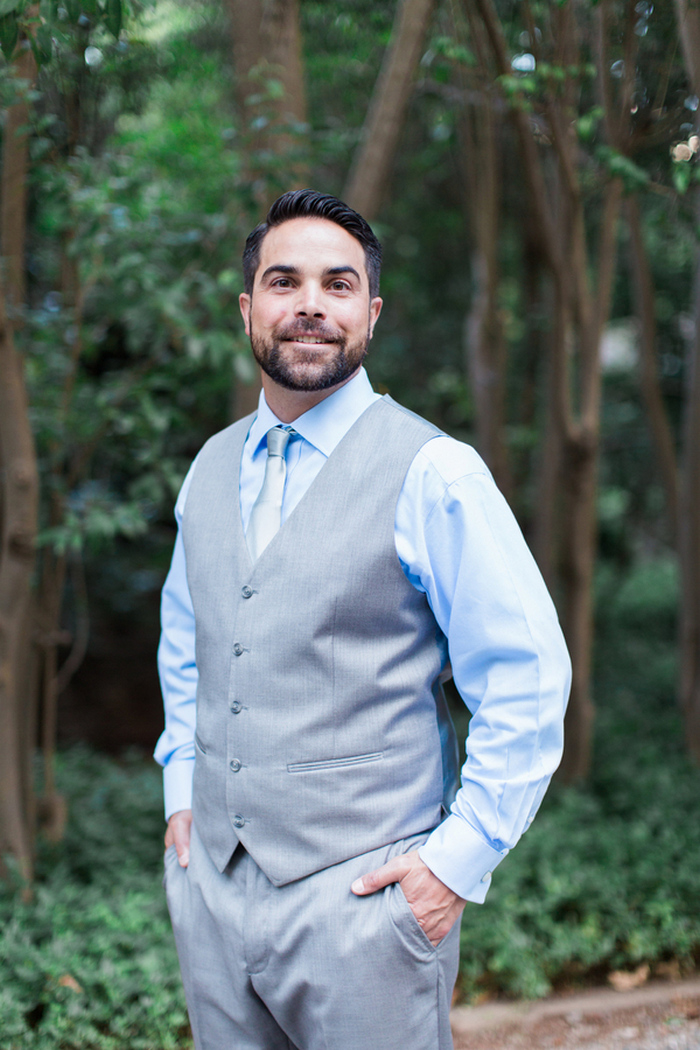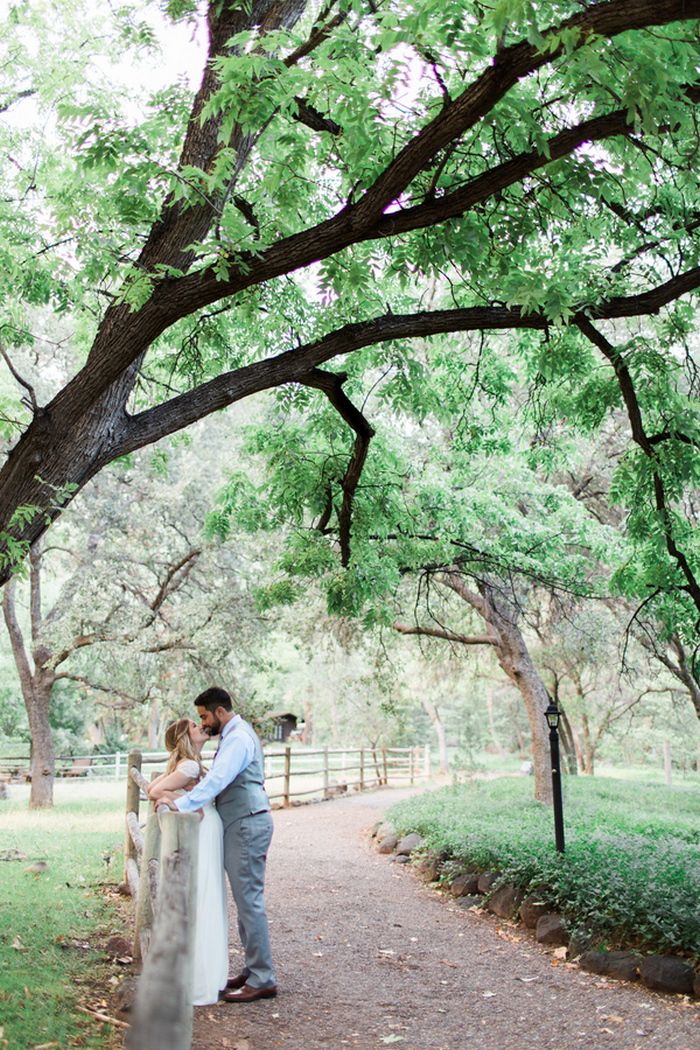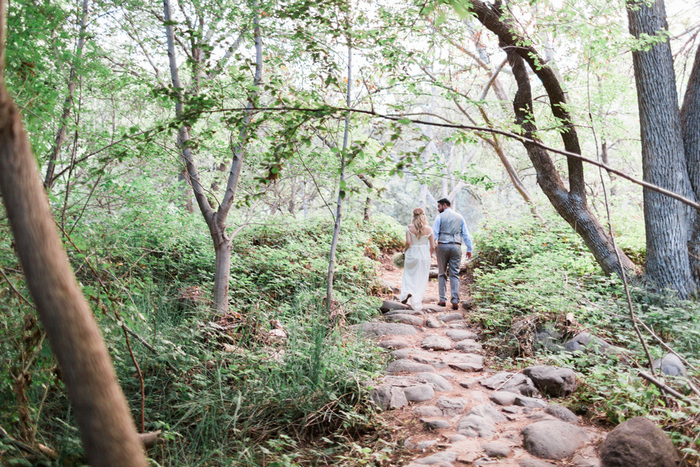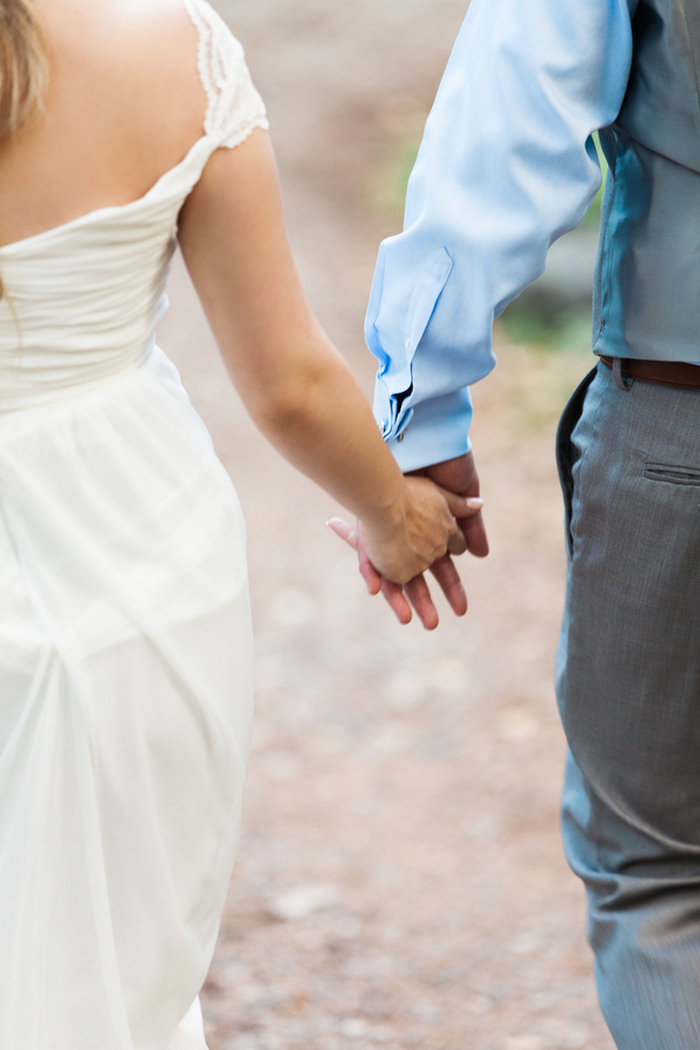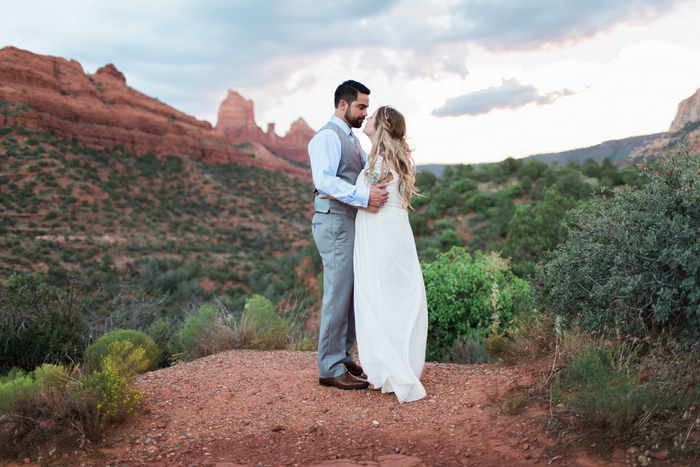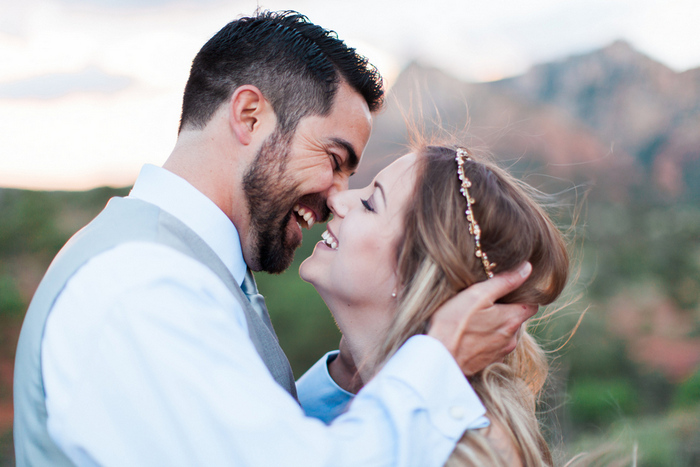 Why did you have an intimate wedding?
Joe and I are expecting a baby boy in November, and wanted to officially become a family before he made his arrival. We'd been together for three years and were given the most opportune of situations to finally tie the knot. We wanted just our closest friends and family with us to celebrate our coming together as husband and wife—as well as mother and father—and to allow us a chance to more closely share this special time in our lives with one another. We knew that we wanted something relatively simple, yet meaningful, as our wedding and events all took place at the spots where we had shared our first Christmas together. Yes, our celebration was modest, but it was more beautiful than anything we could have imagined.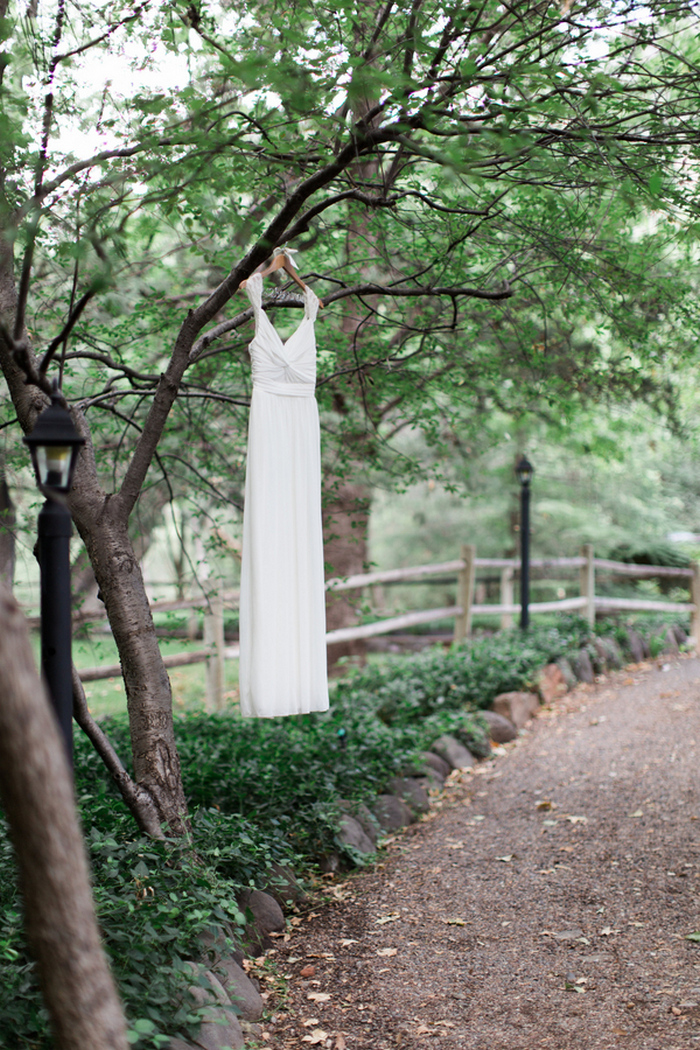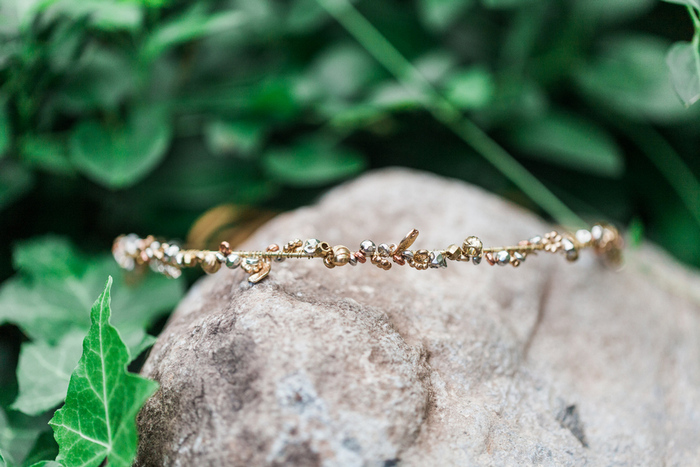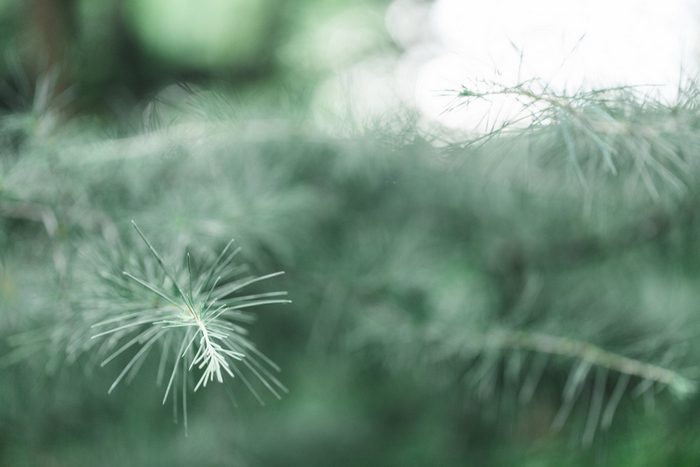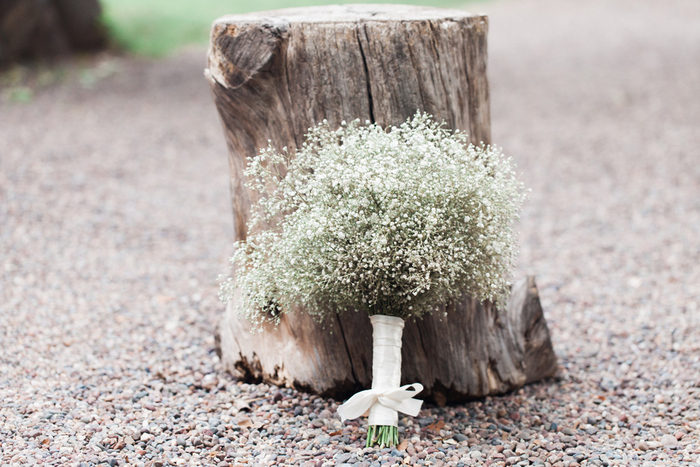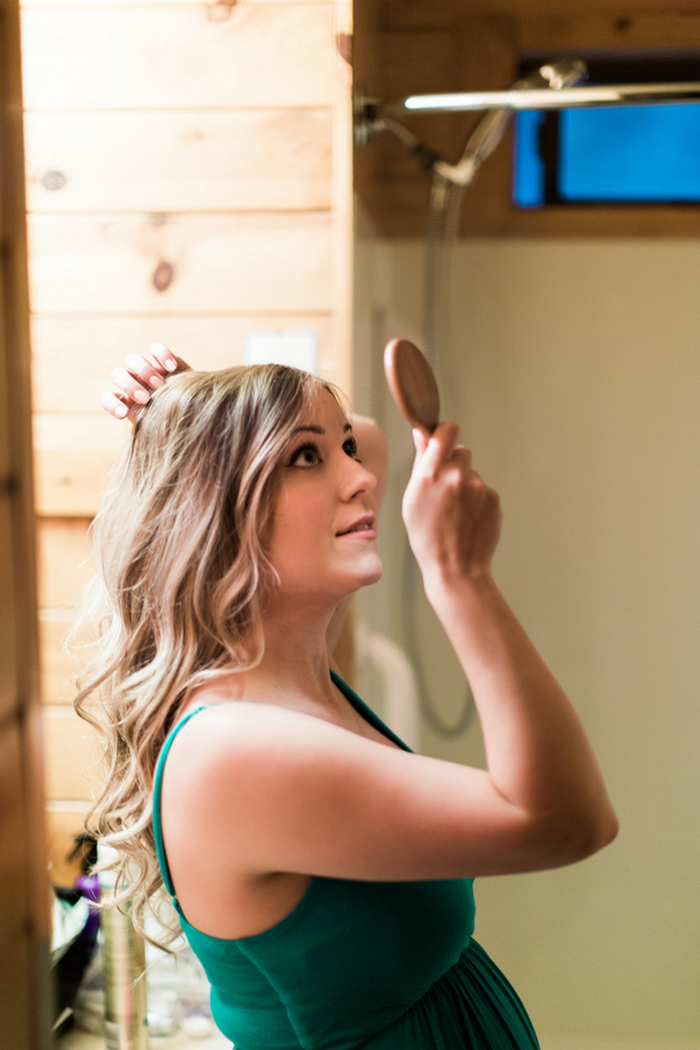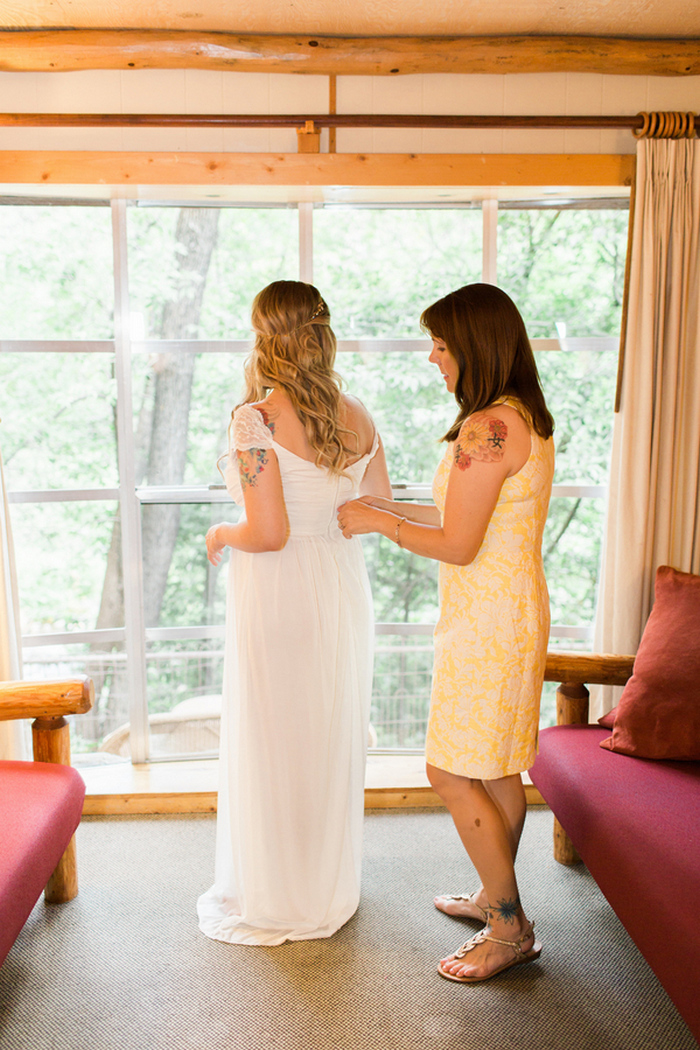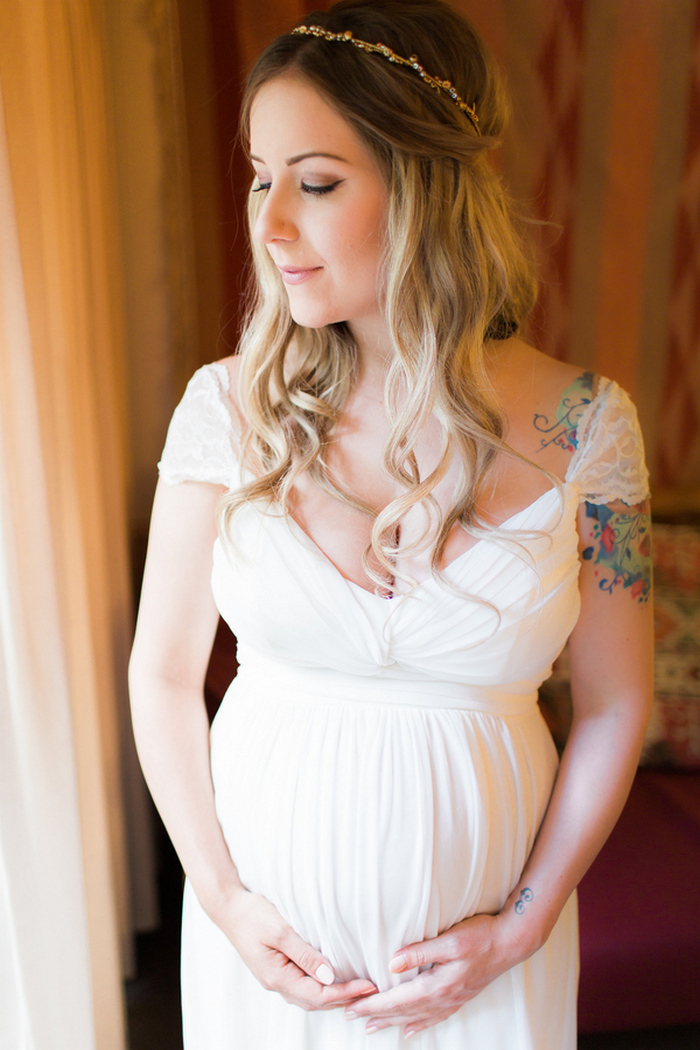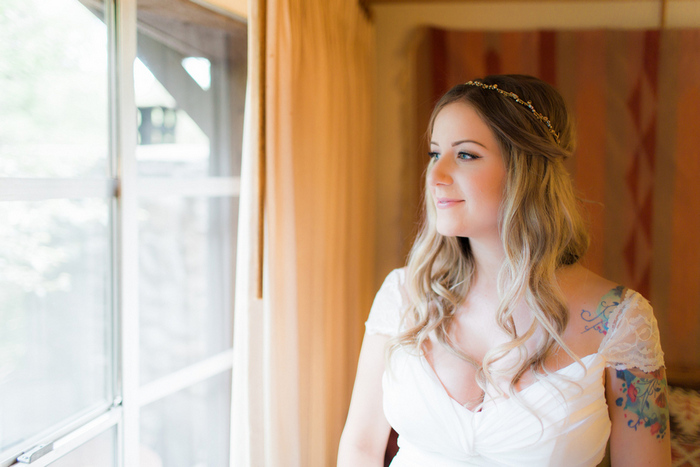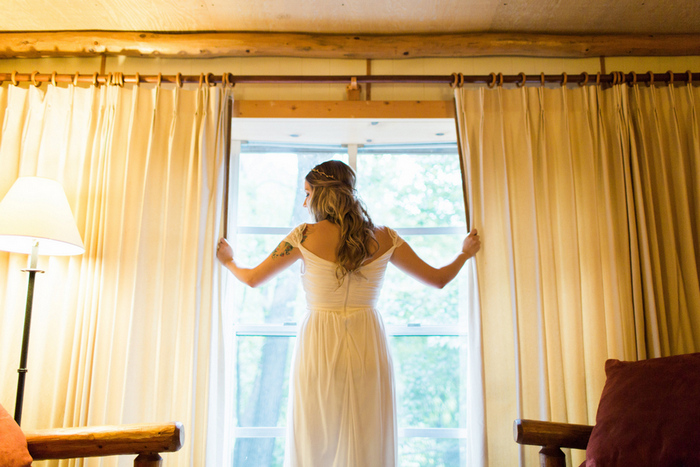 What are some the challenges that you faced planning an intimate wedding?
Honestly, the planning wasn't difficult once we knew how we wanted the day to progress. Both of our families were more than generous in helping us get everything together. I wanted to ensure that no one was stressing too much over the details (although there was no stopping my mother from striving to make everything to be perfect for our big day!). As soon as we set the date with the venue, we were very quickly able to reserve both our dream photographer and the restaurant, which took care of the big ticket items on our list. After getting those three items nailed down, we were able to rather leisurely get the rest of the smaller details to come together within the next two months.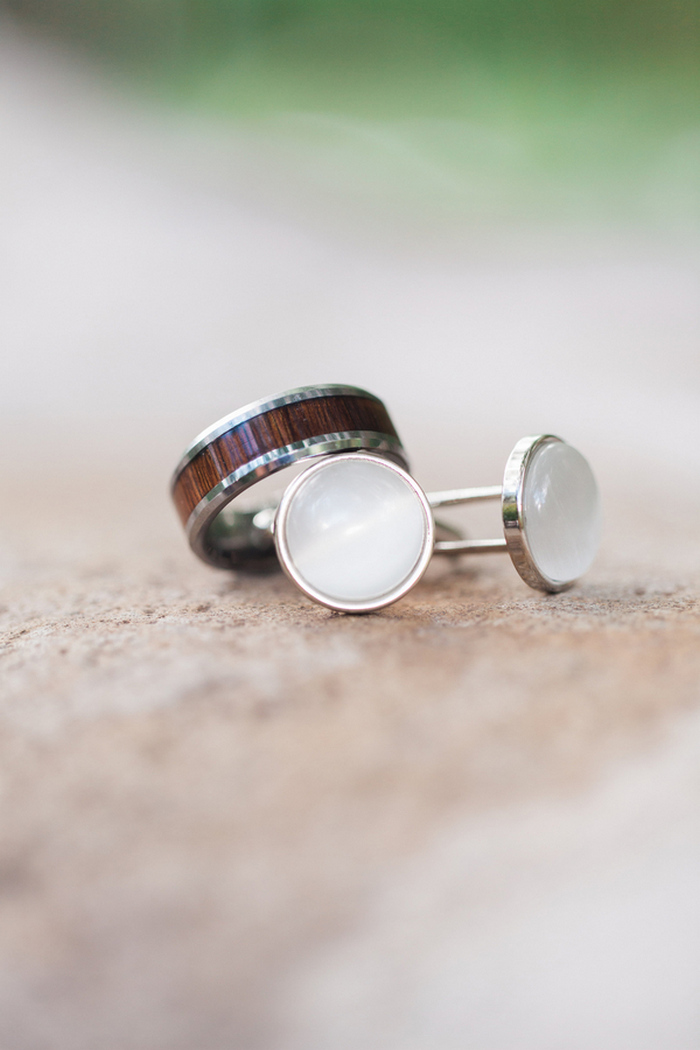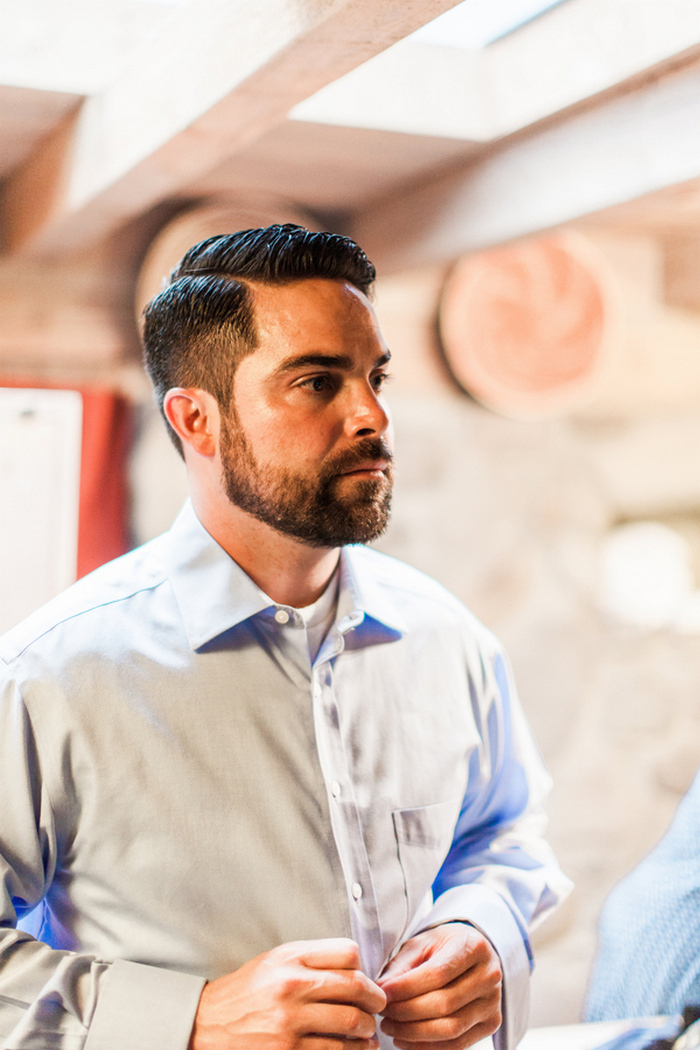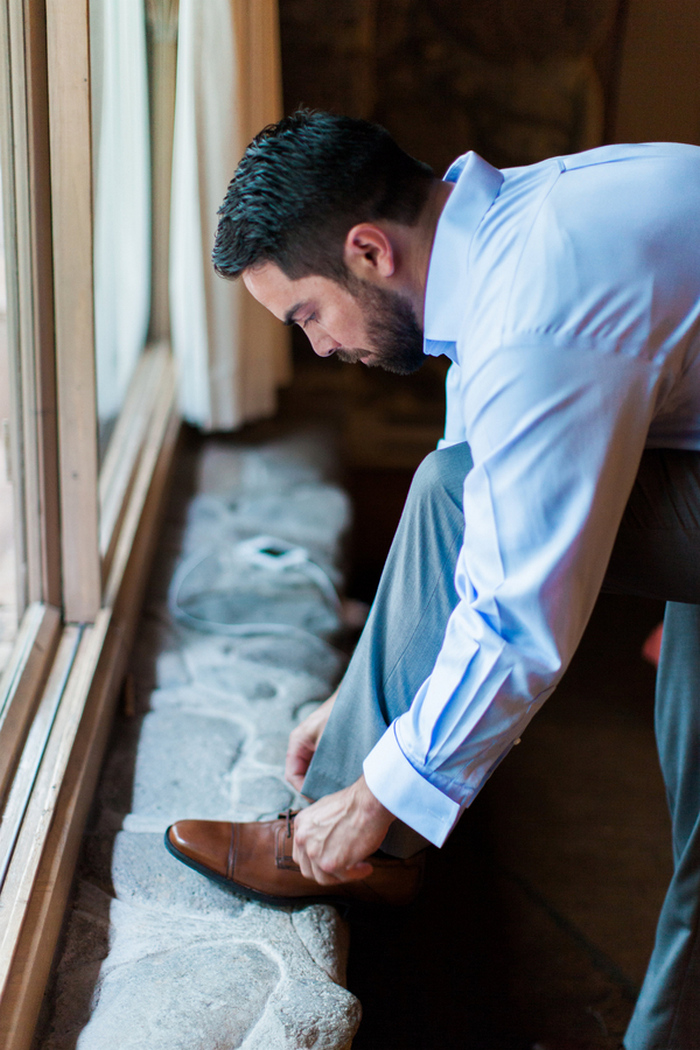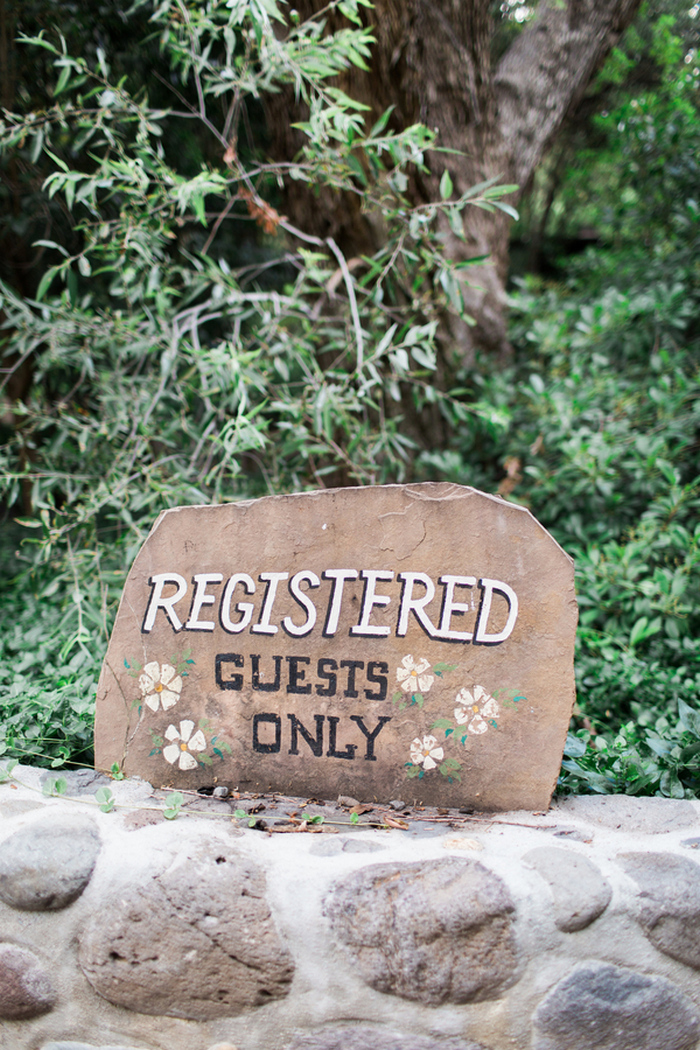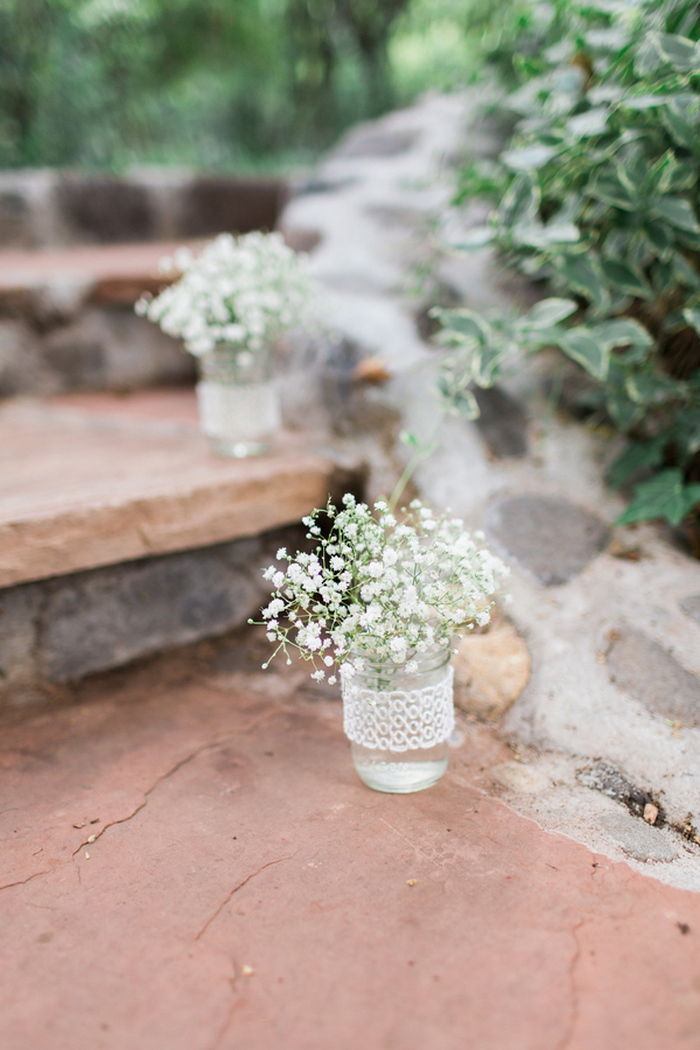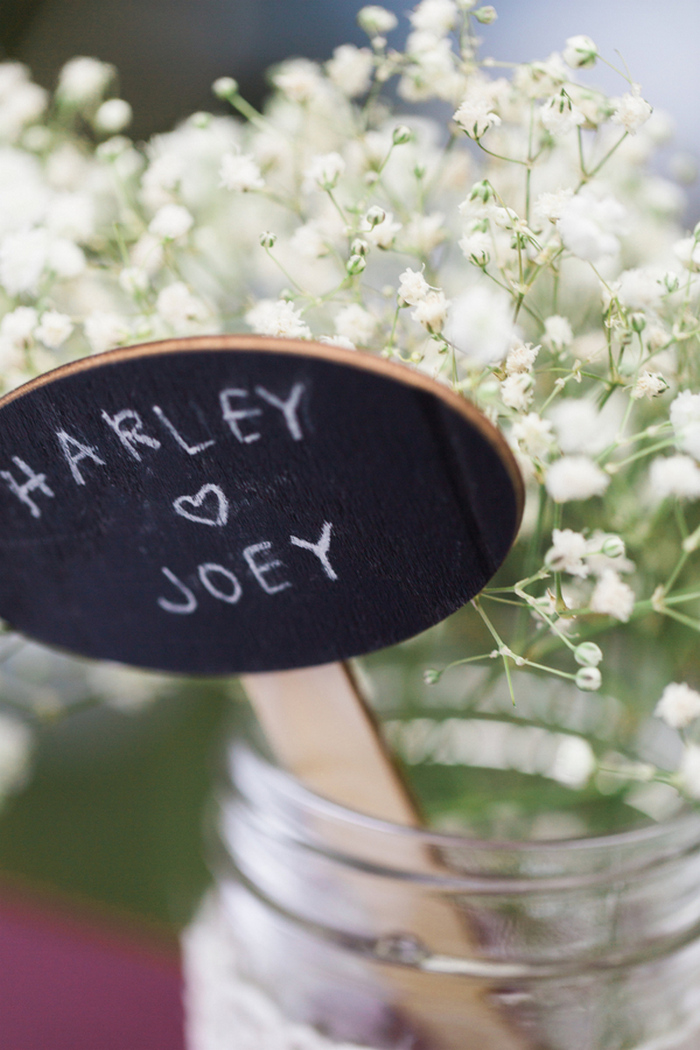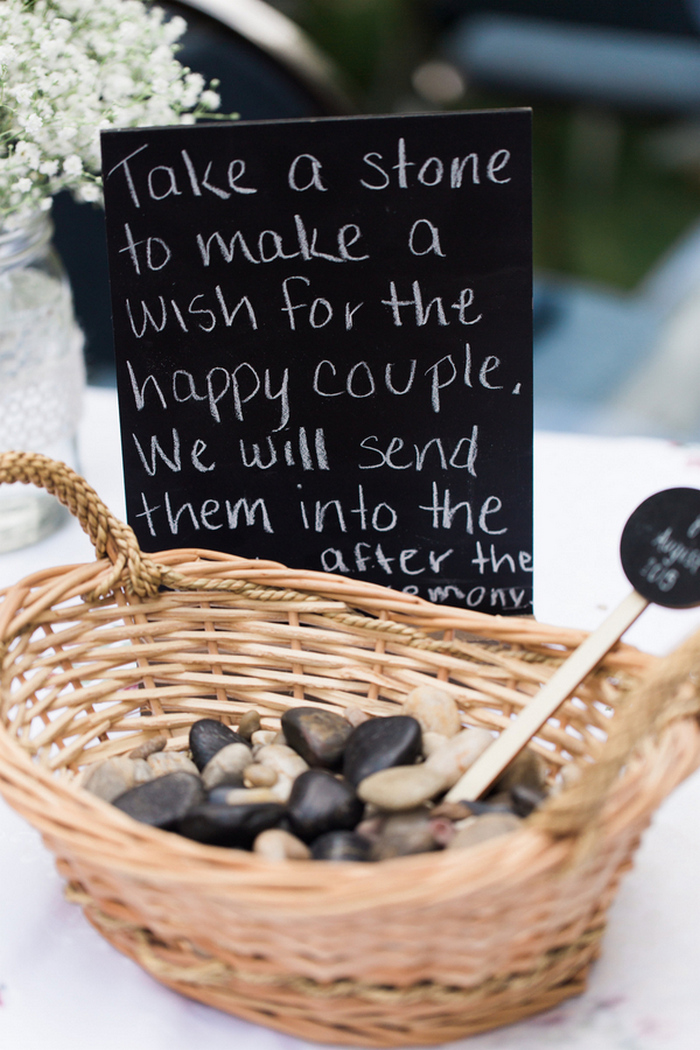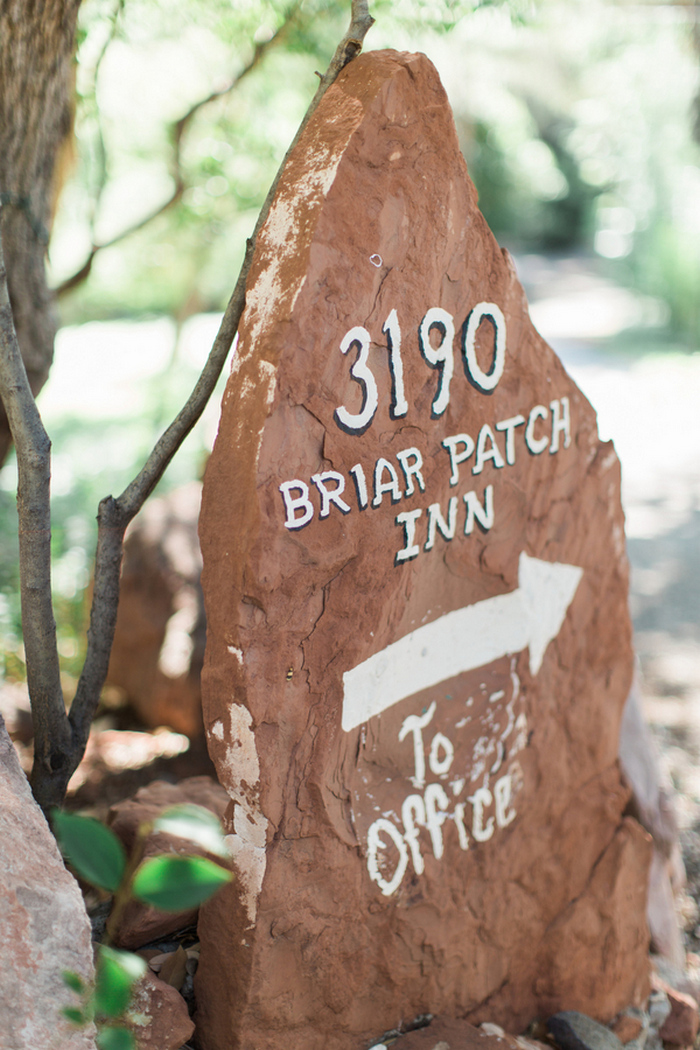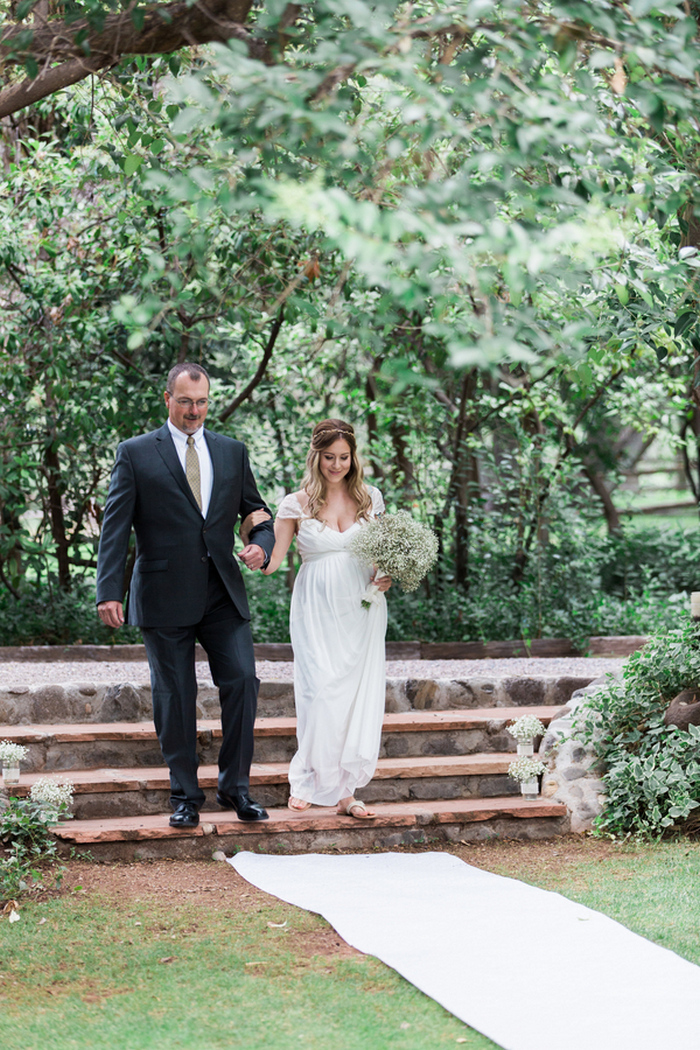 Was it difficult to pare down the guest list?
It was rather challenging to wrap our minds around such a small guest list at first. The B&B that we wanted to be married at is a small, picturesque, 'secret-garden' type location where they were already bending the rules by allowing us to have 25 people (including the bride and groom and photographers) to guarantee that the event wouldn't interfere with the tranquility for their other guests. Once we realized that we'd have to make a few tough decisions with our guest list, we were able to invite those whom were the closest to us that could also feasibly make it in such short notice. Of course, there were family members that we wished could have been there on our big day, but distance, scheduling, and our limited guest list made most of those decisions for us.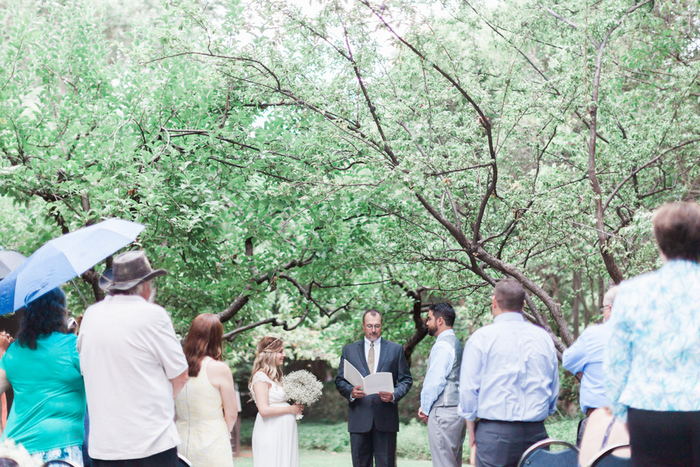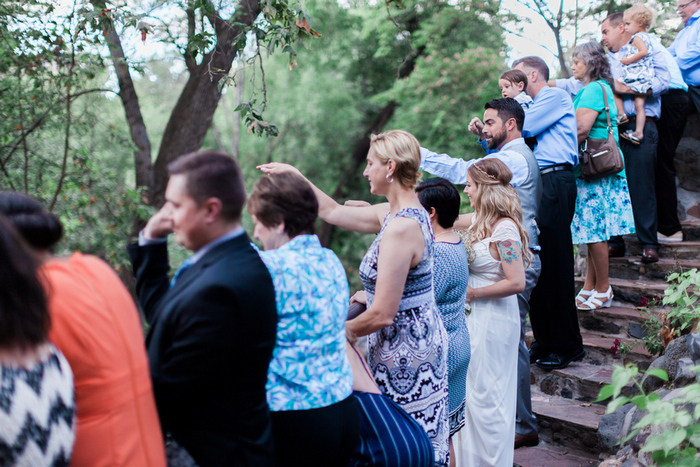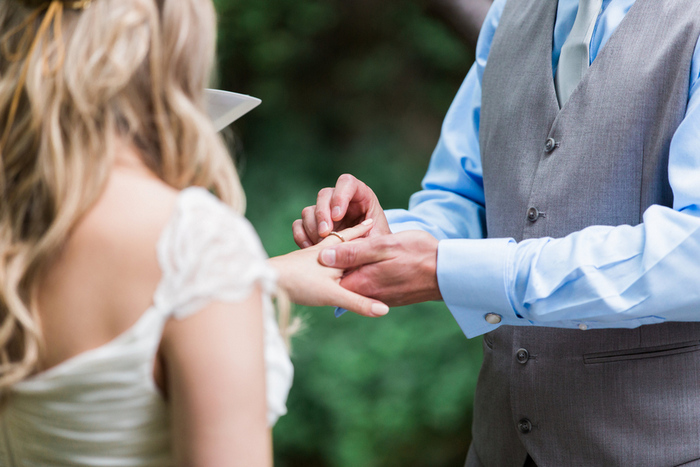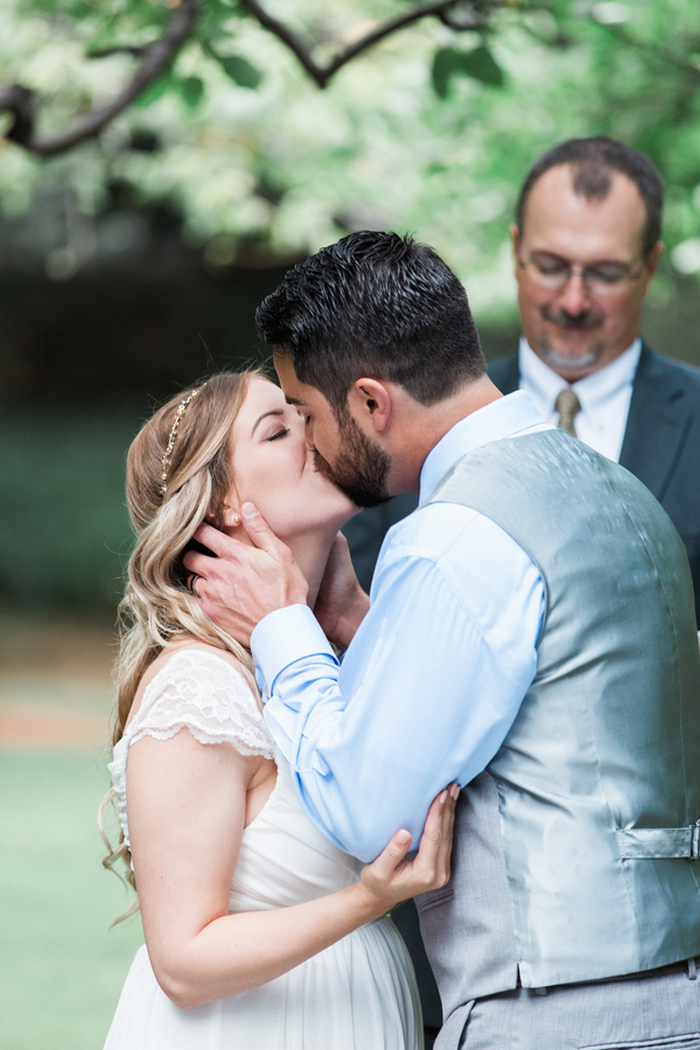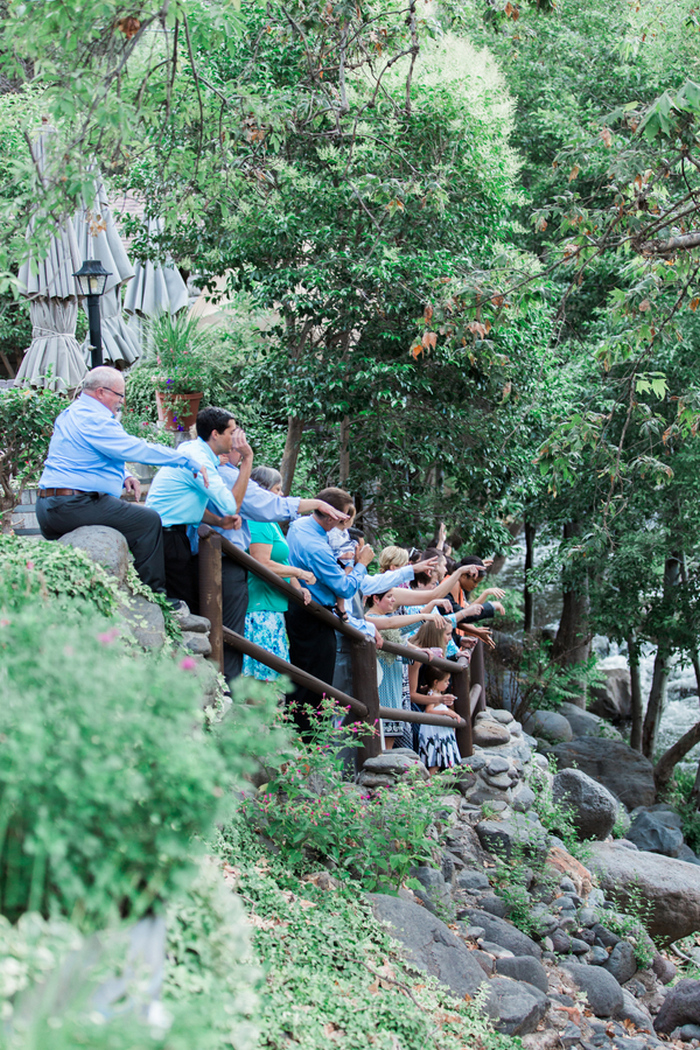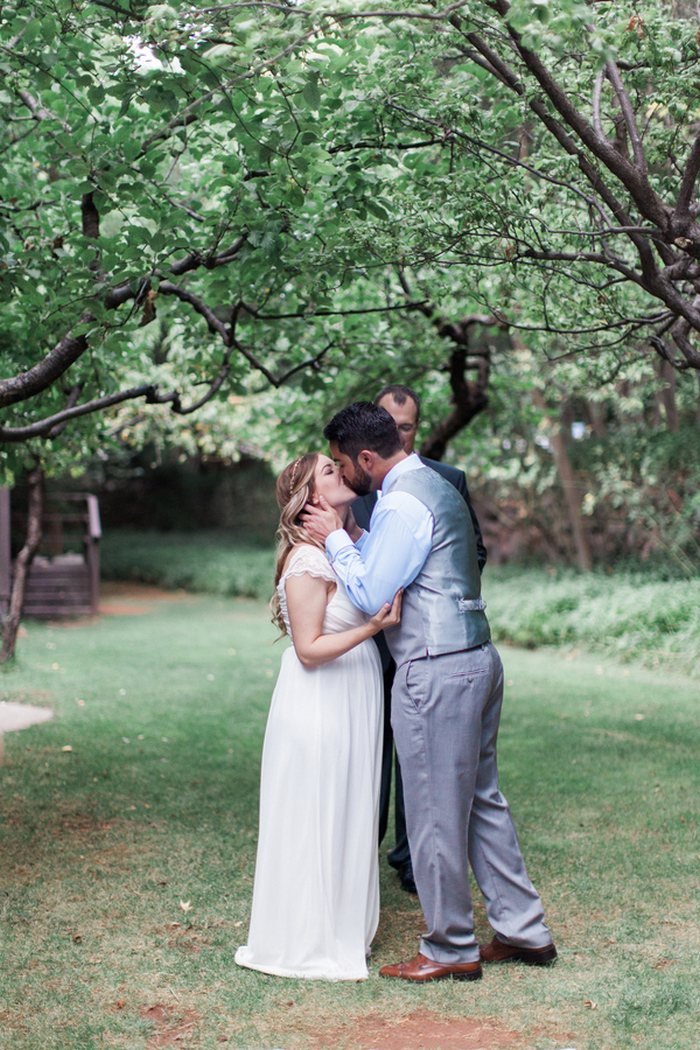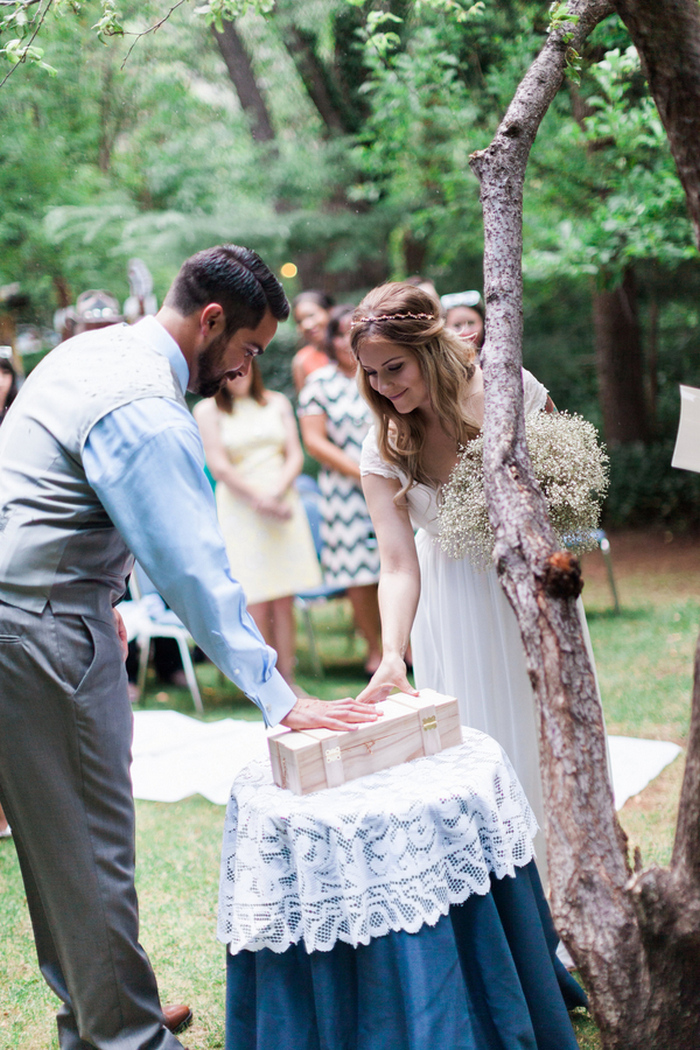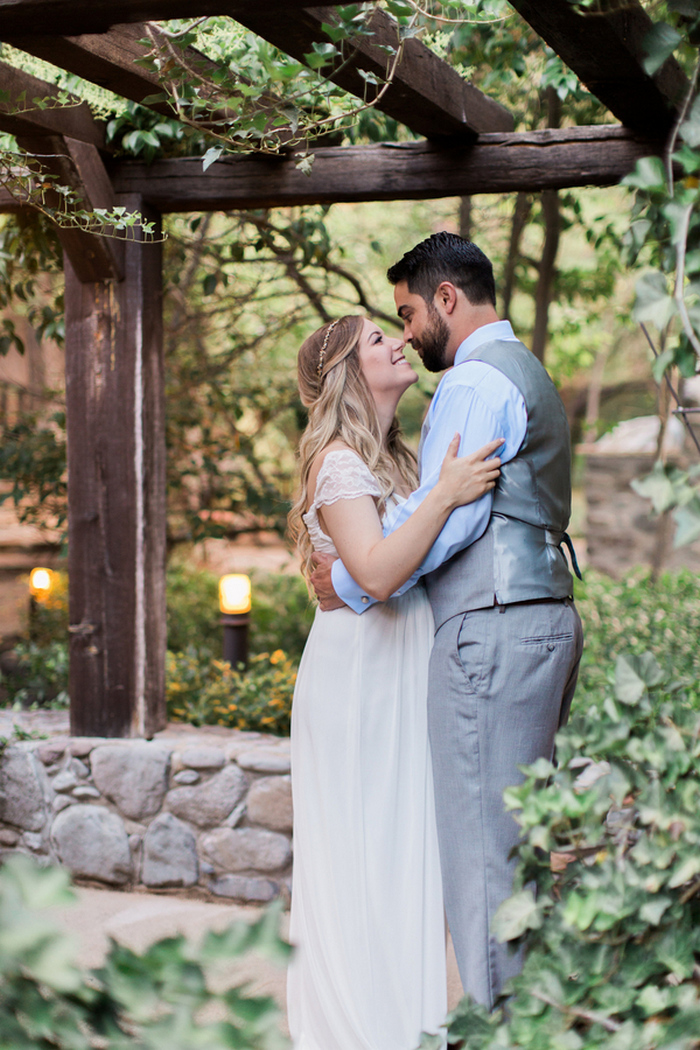 Did you have any 'issues' with the small guest list from friends and family?
If so, how did you address them? I believe that there were a few unavoidable hurt feelings from both of our families, but in all fairness it was indeed a small event and we had our share of limitations. We didn't have as much time as many wedding parties do to give notice and plan for an event where we'd be able to cater to more guests and we did our best to explain that to those that were upset. We had an abundance of pictures taken by our wonderful photographers that were able to capture and share the most important part of our wedding: our love for one another.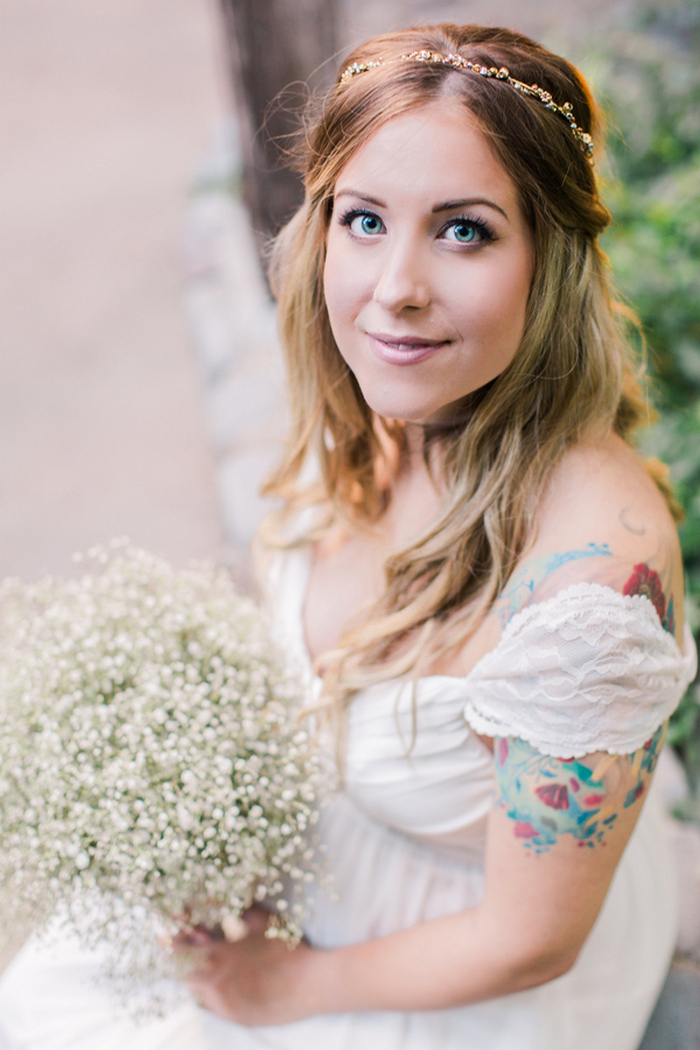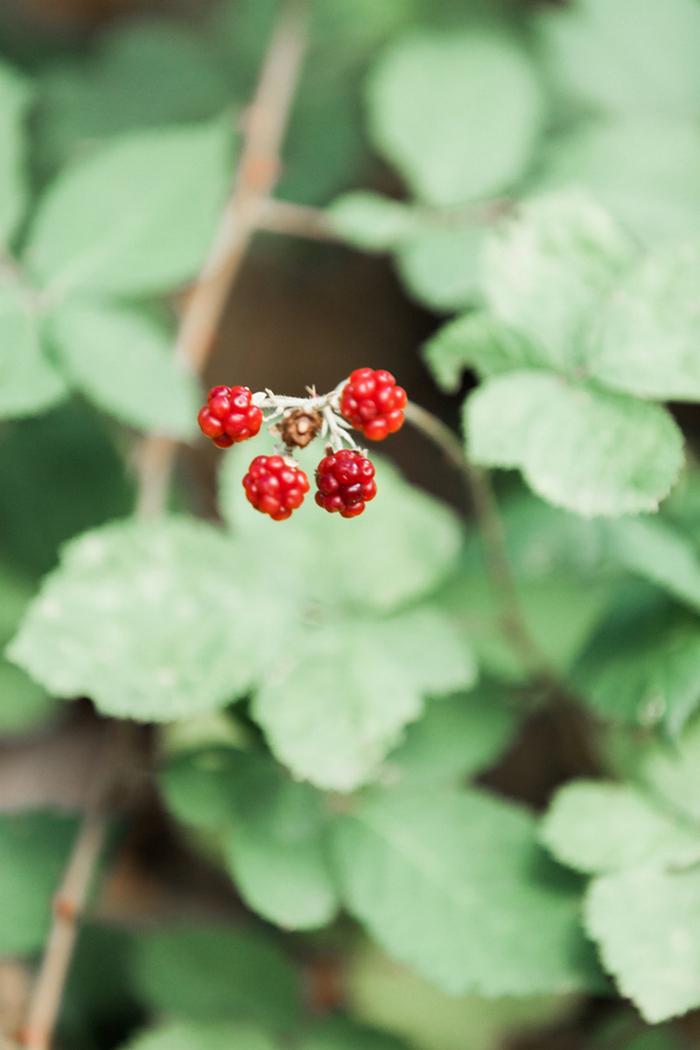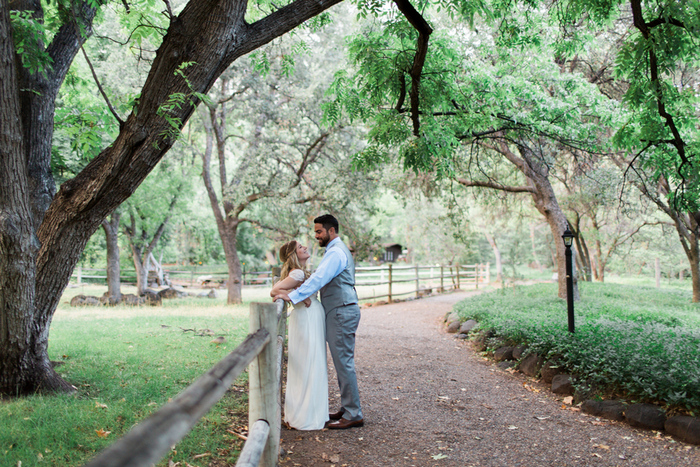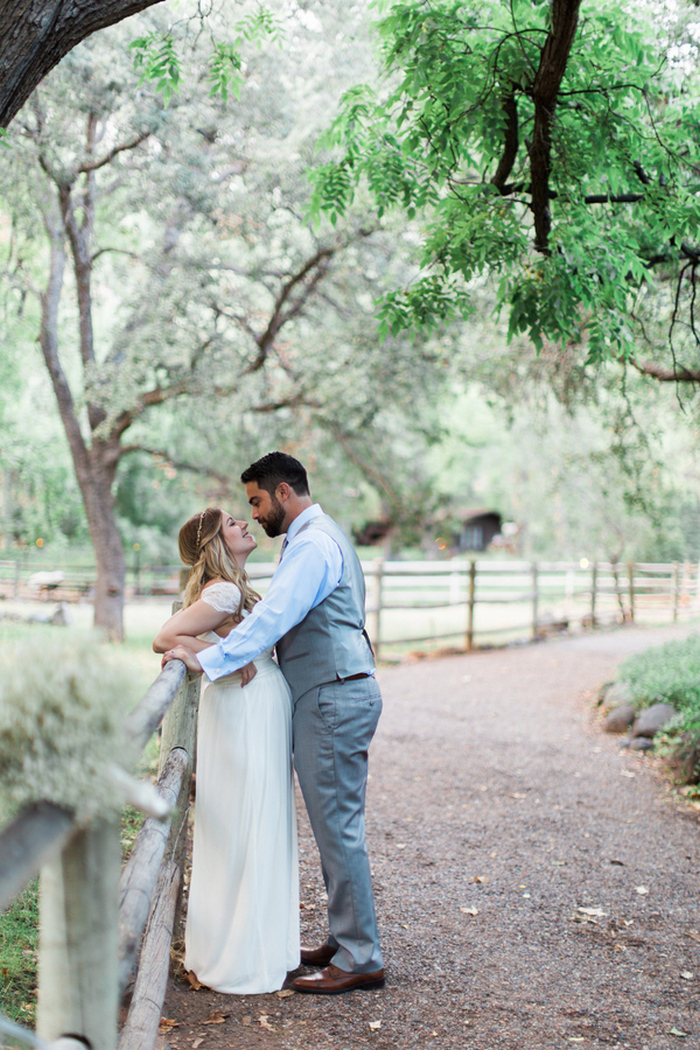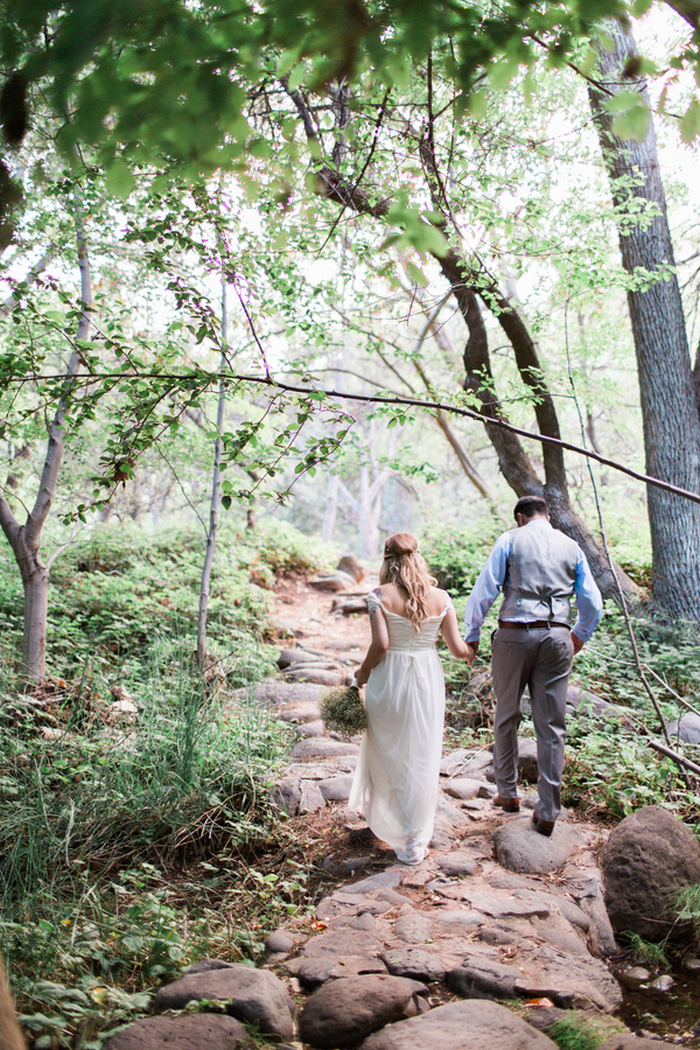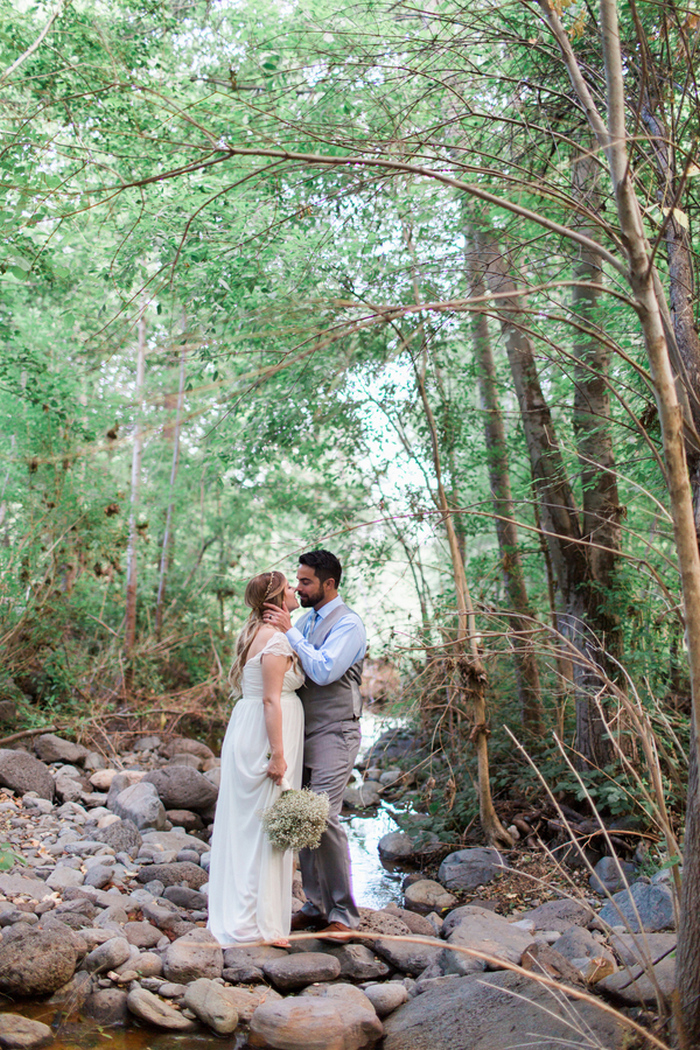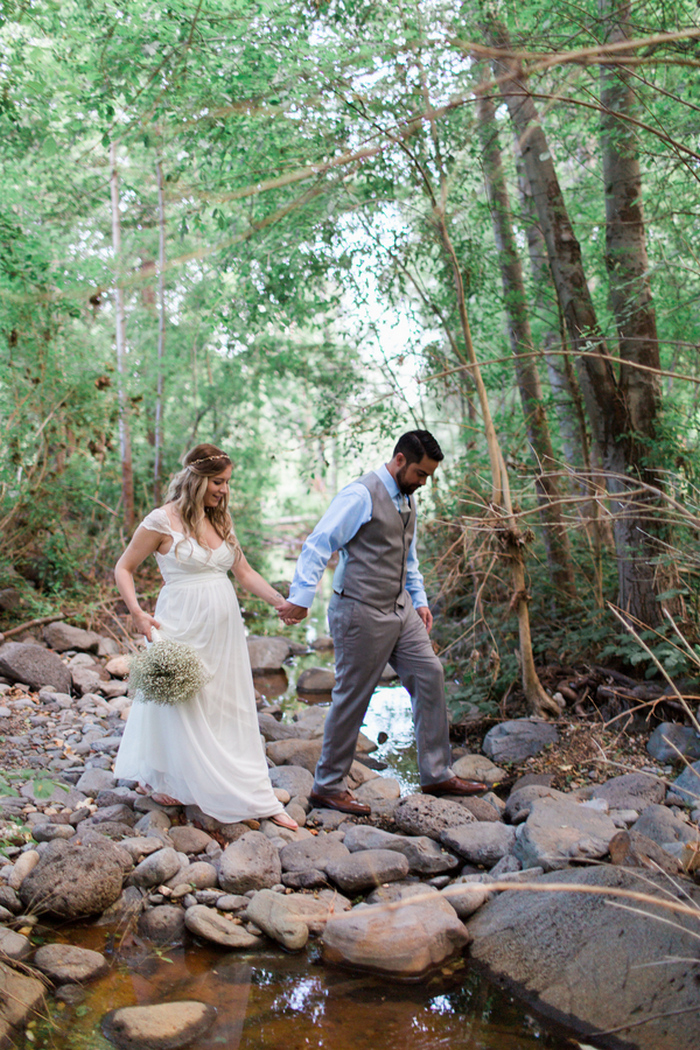 What were the highlights of the ceremony?  
Family played a big part in our ceremony. I wore my great-grandmother and great-great-grandmother's garters as I walked down the aisle and was married with my great-grandmother's wedding band. My father became officiated so that he could be the one to perform the ceremony, which made it even more special and personal. It had rained all weekend and we were very nervous that it would start pouring in the middle of our ceremony, but it only sprinkled just enough to call it luck before clearing out.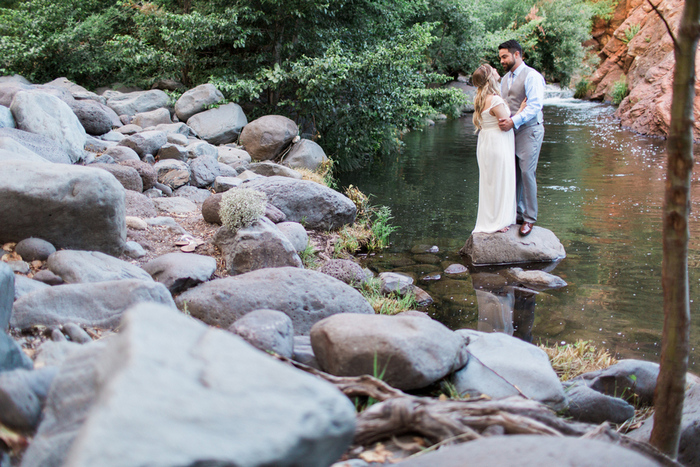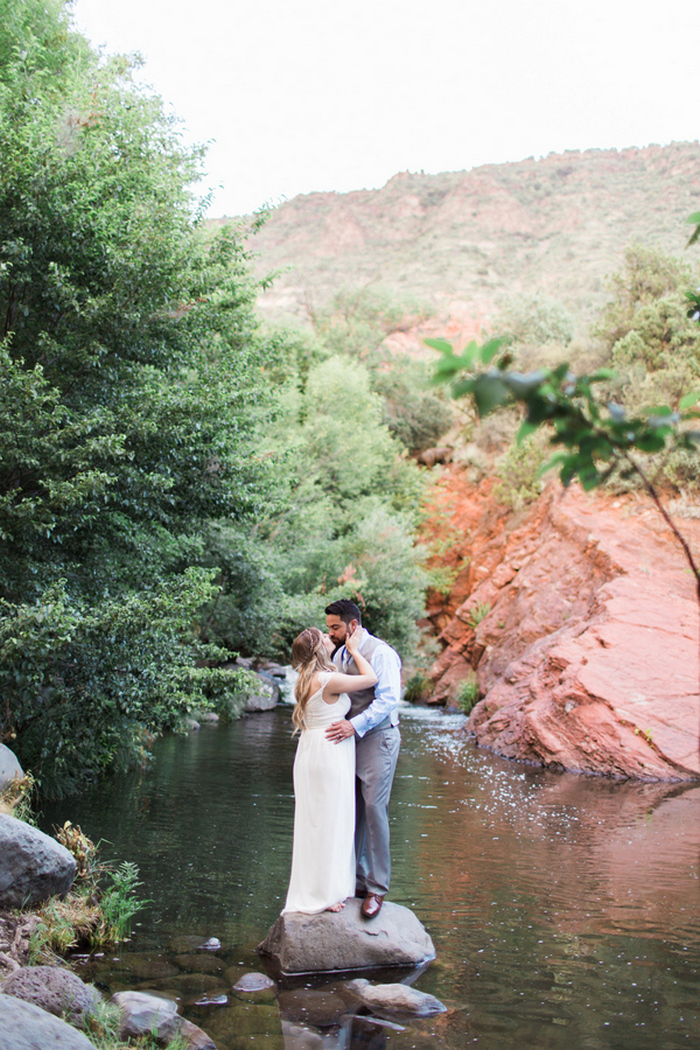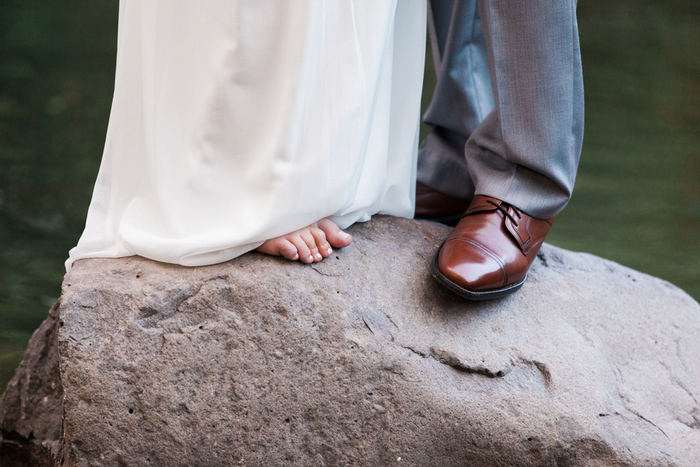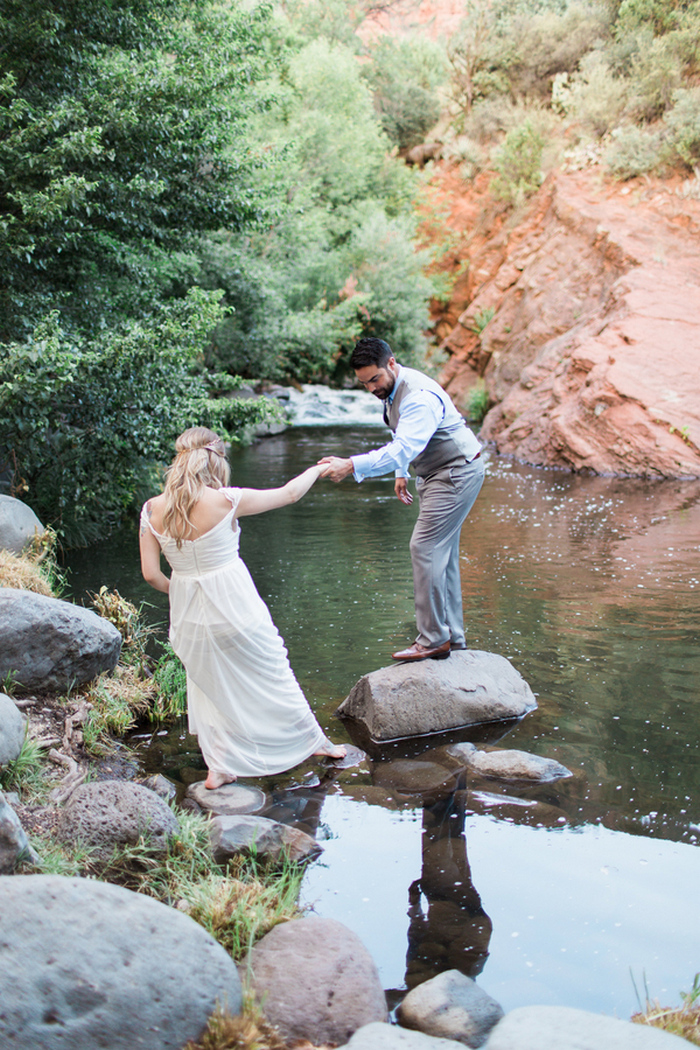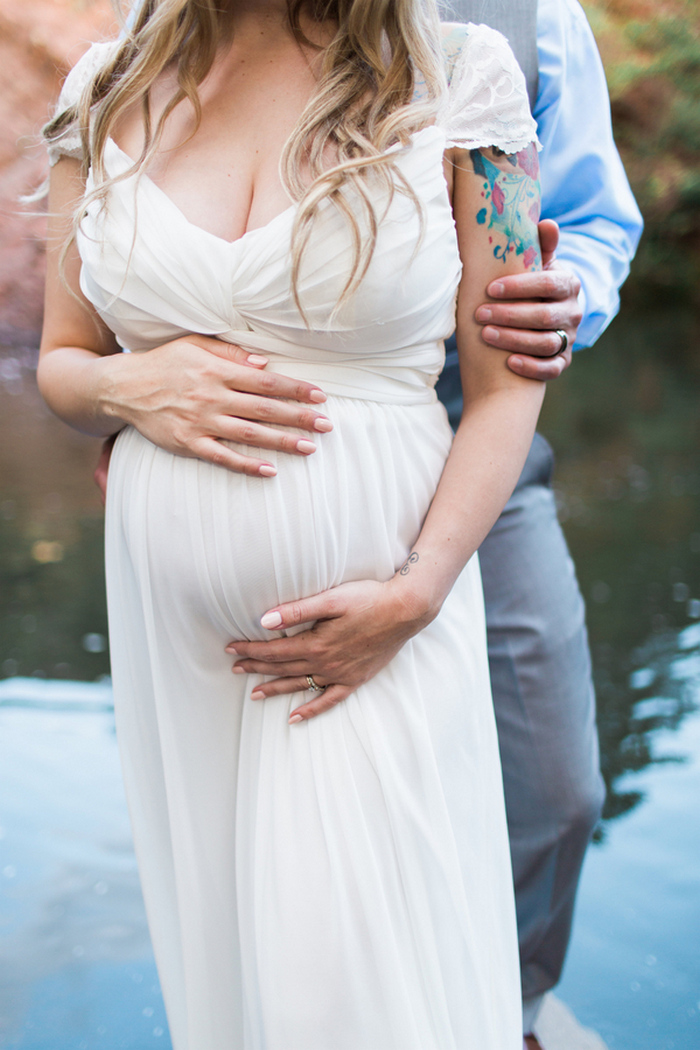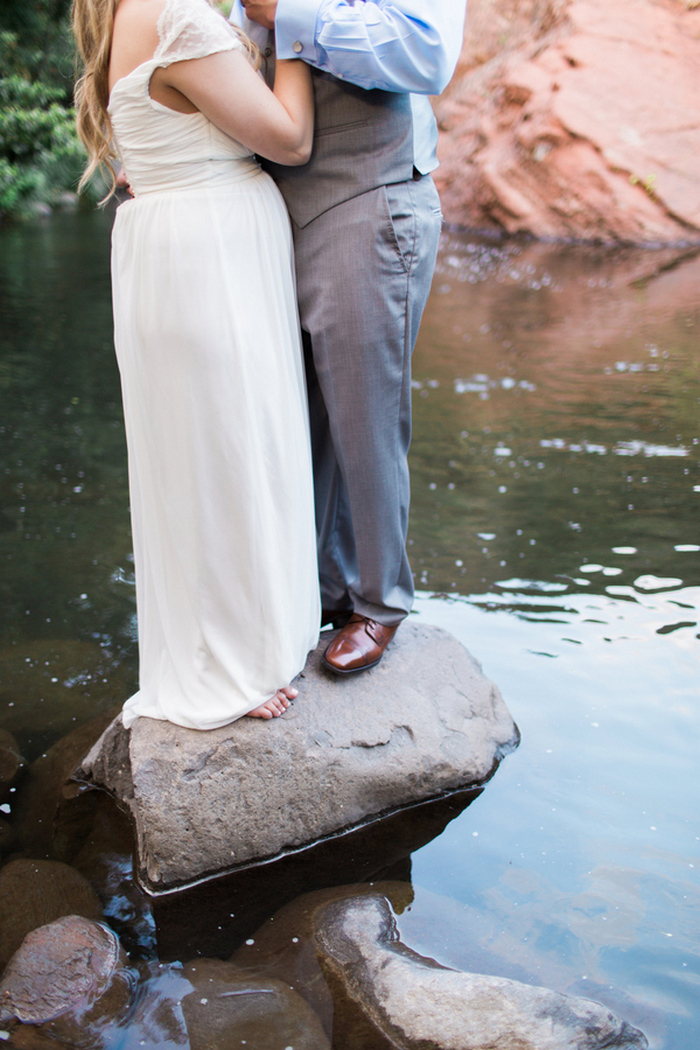 What were the highlights of the reception?
We didn't have a 'reception' in the traditional sense. After the ceremony, everyone got together so that we could take family pictures by the creek before Joe and I went off to take our newlywed pictures around the Briar Patch and around Sedona. It would be a few hours before we all met up for dinner at Rene's Restaurant, which left our guests to drink wine creek-side or head to Tlaquepaque, the resort where the restaurant was located. While we were taking pictures, Joe and I were able to share our first dance alone in a courtyard with our song playing via iPhone. When we did meet up for dinner, we ordered off the menu and shared some of our favorite dishes from the first time we had eaten there. The restaurant even surprised us with a slice of 'wedding cake' and well wishes for our future together.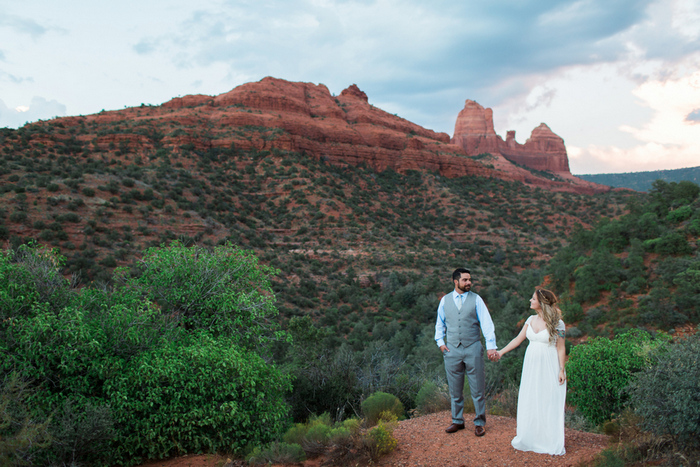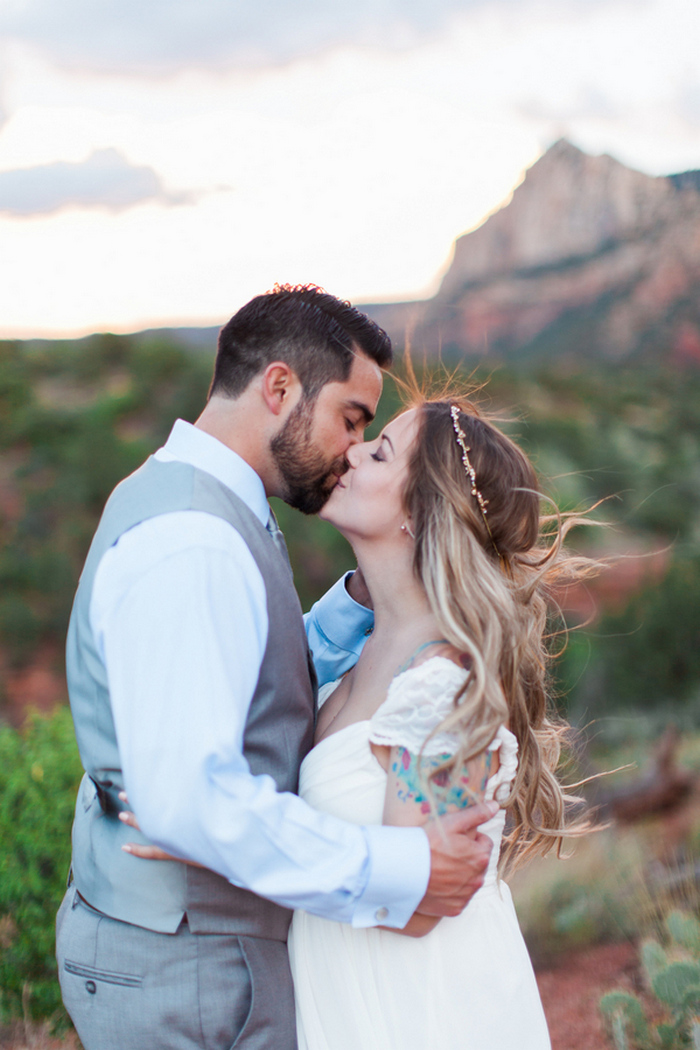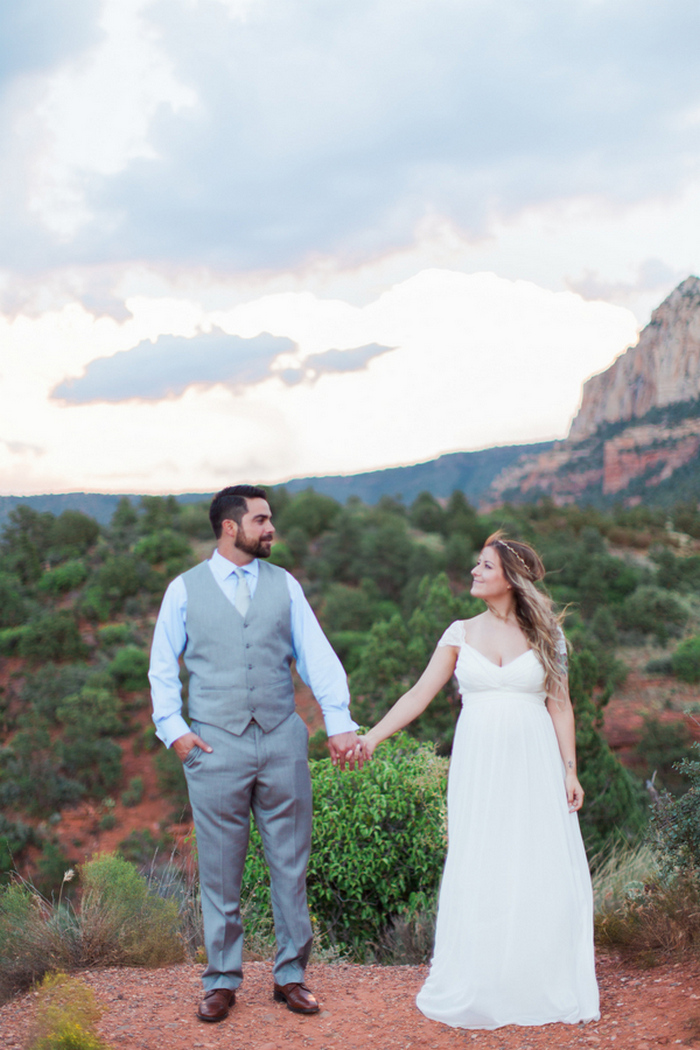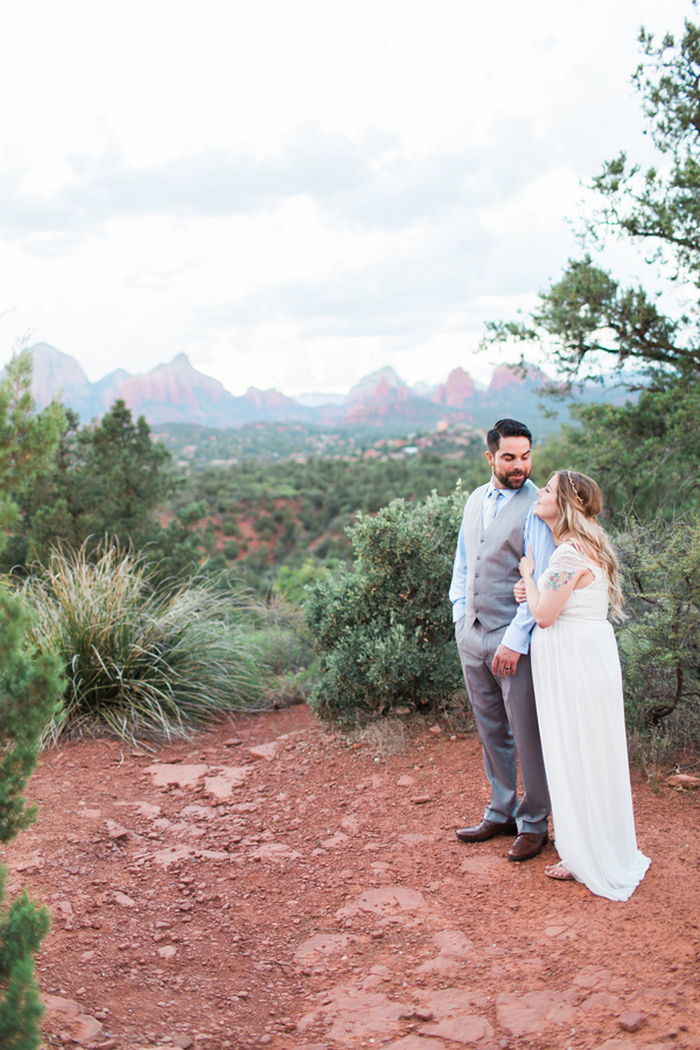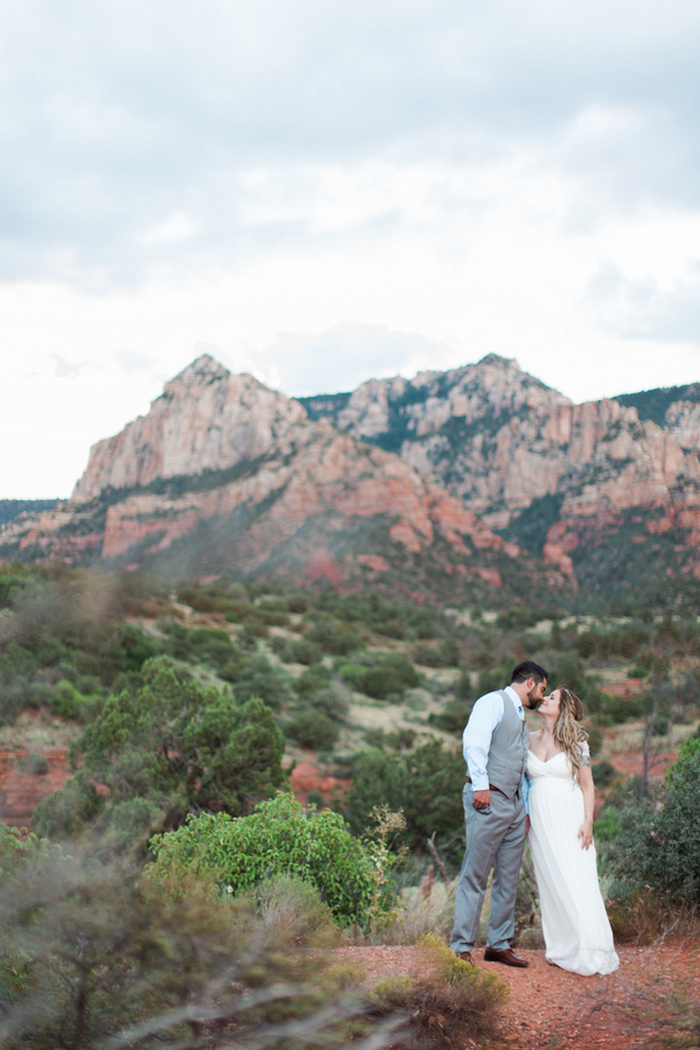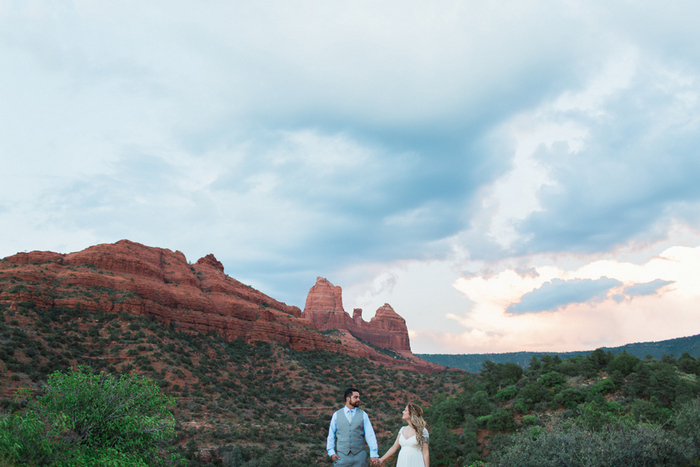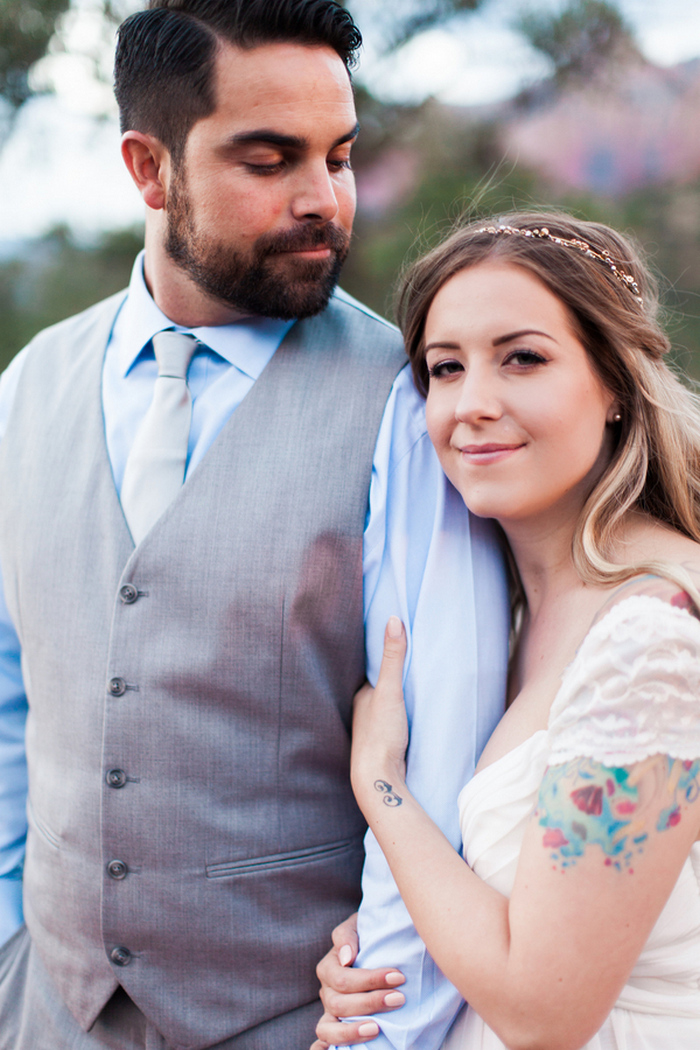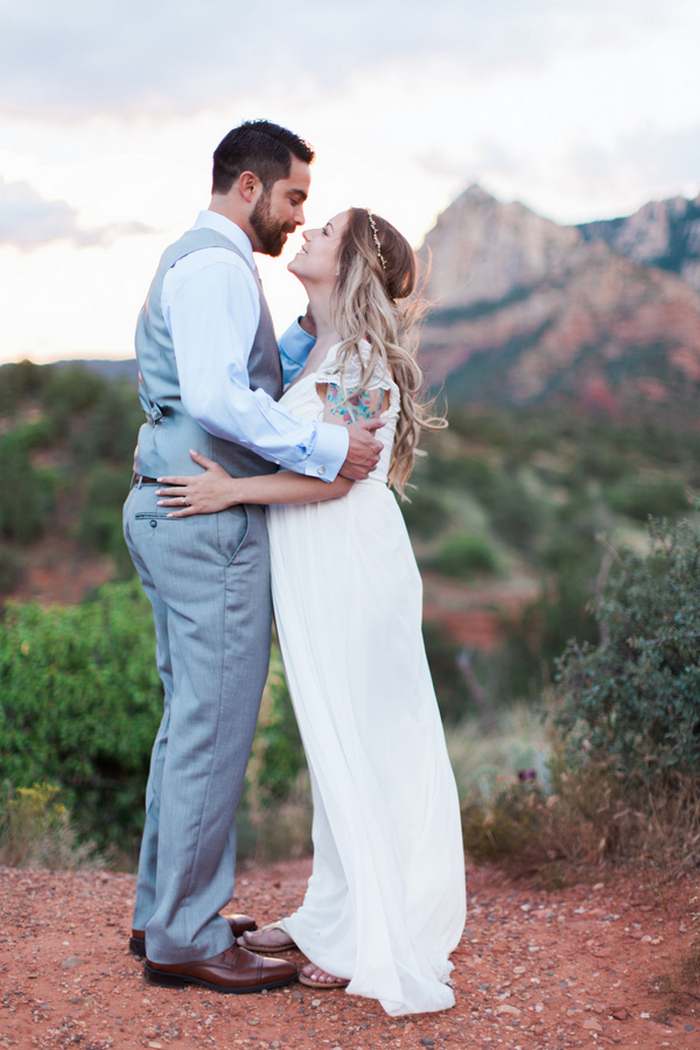 What was the best thing about having an intimate wedding?
I think that the best thing about having an intimate wedding was that fact that we didn't feel the need to make the wedding itself a huge spectacle, rather we were able to humbly celebrate our love with the support of our friends and family. We didn't have to worry about having a band or seating arrangements, bridal parties or coordinating color schemes, rather we allowed ourselves and our guests the freedom to simply enjoy each others company. When the dust had settled, we were neither exhausted nor exuberant from our wedding weekend; rather we were contented with the fact that we'd be returning home once again, hand in hand, as husband and wife.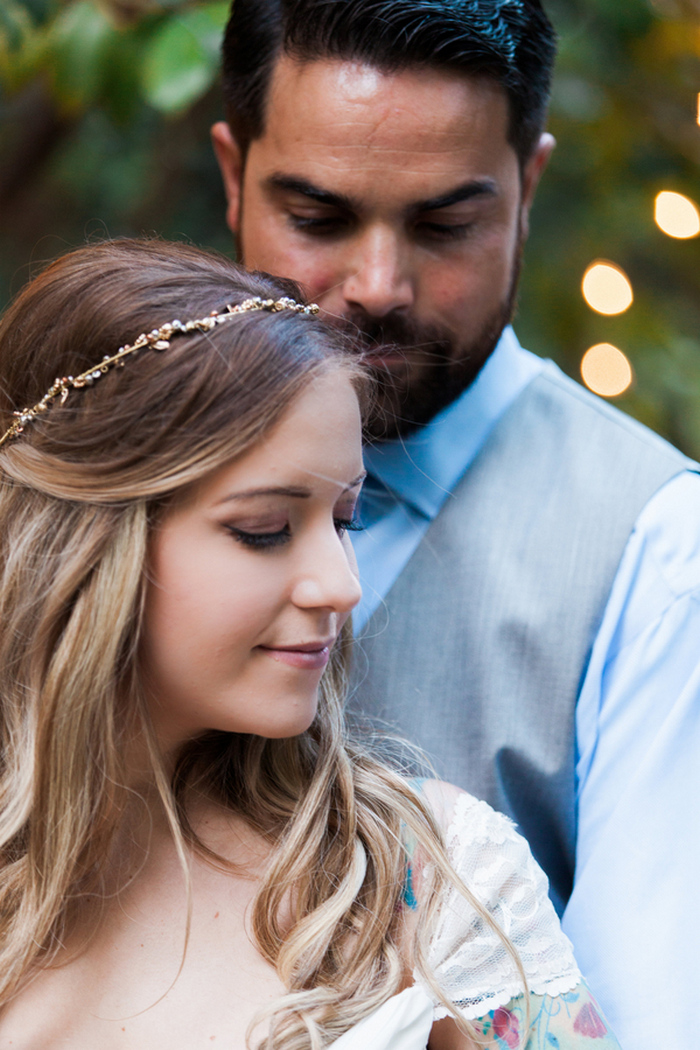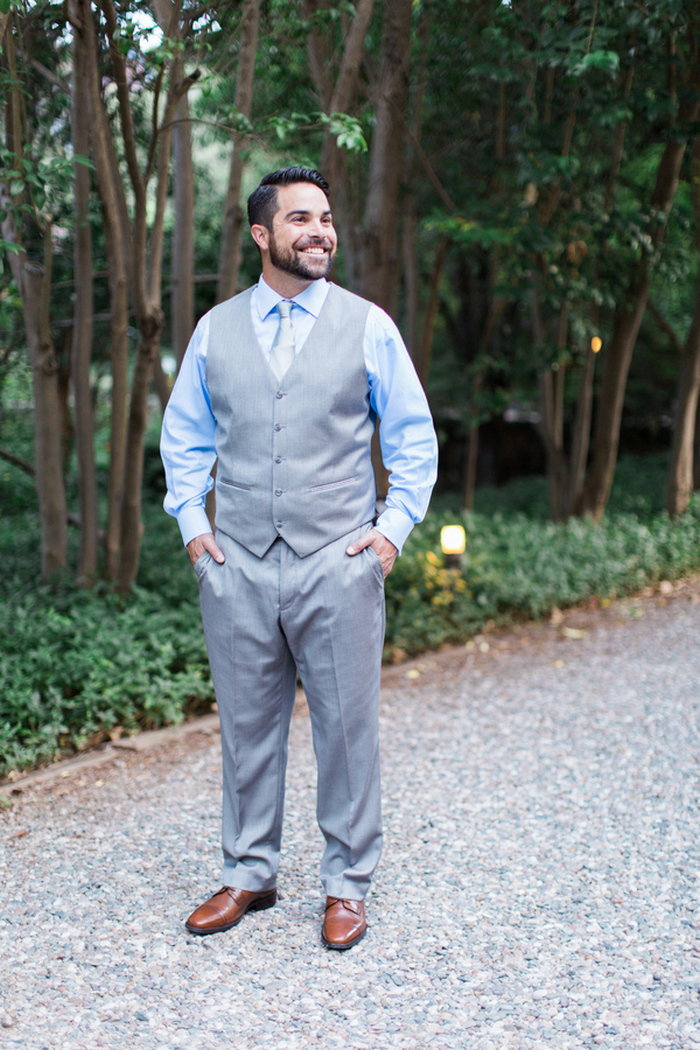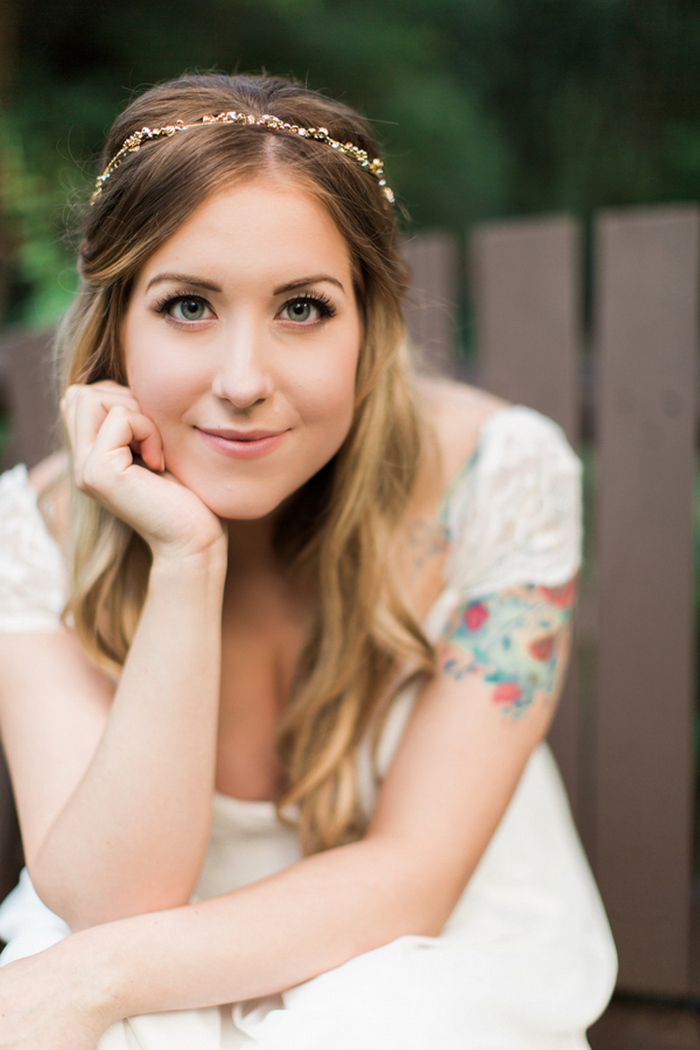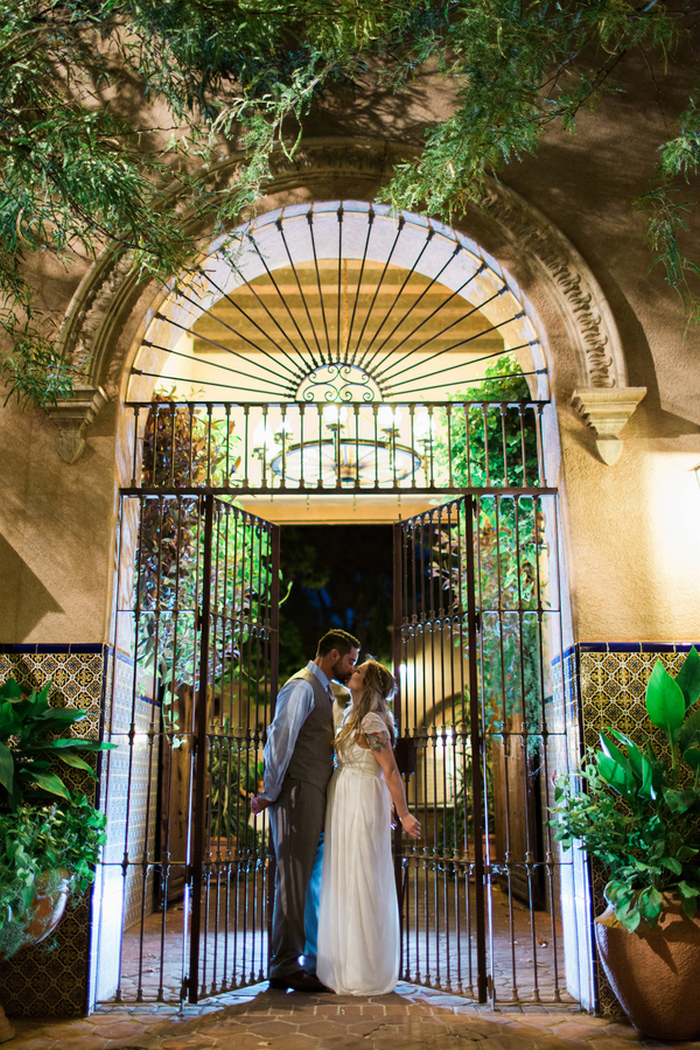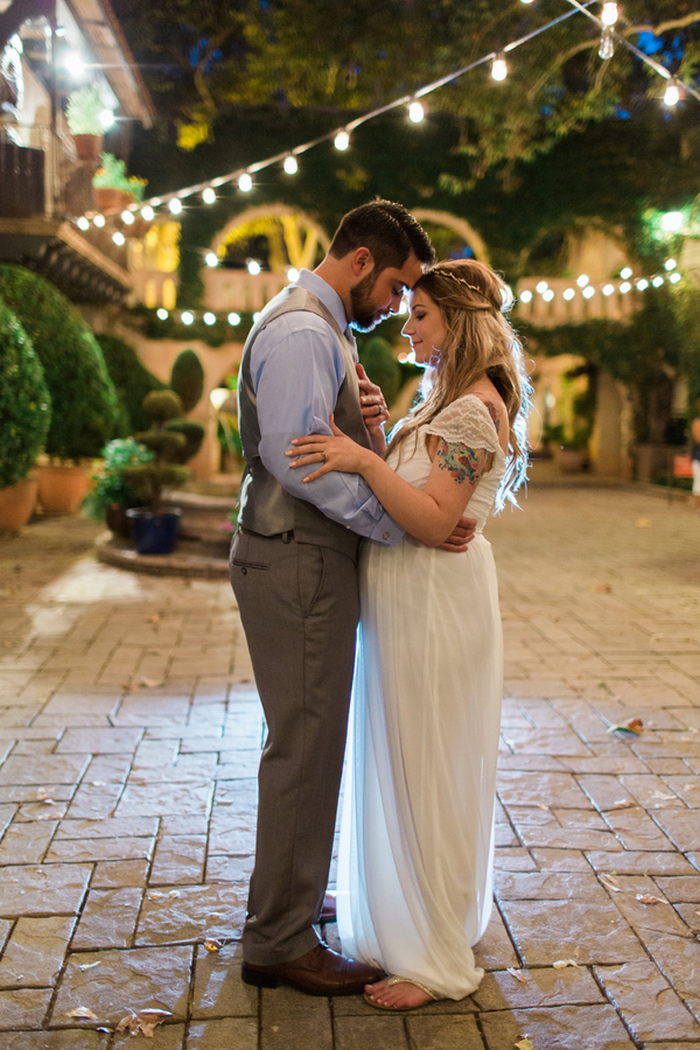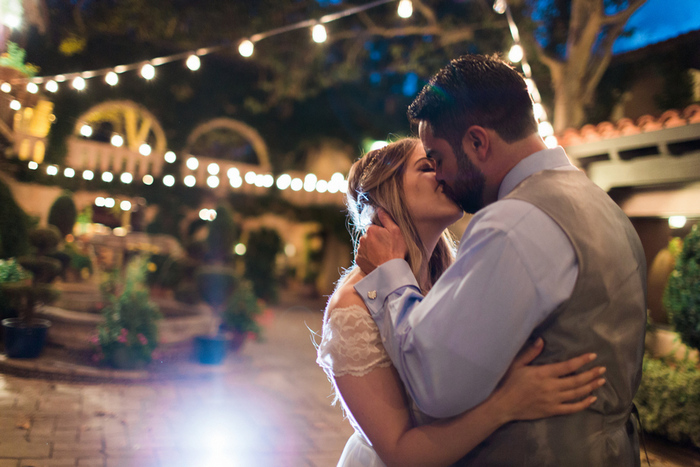 What advice do you have for couples who are considering an intimate wedding?
My best bit of advice would be to not stress the wedding planning or feel like you have to take into consideration everyone's feelings when organizing the guest list. Trust me when I say that everything will come together somehow and if it doesn't, you'll still be marrying the love of your life.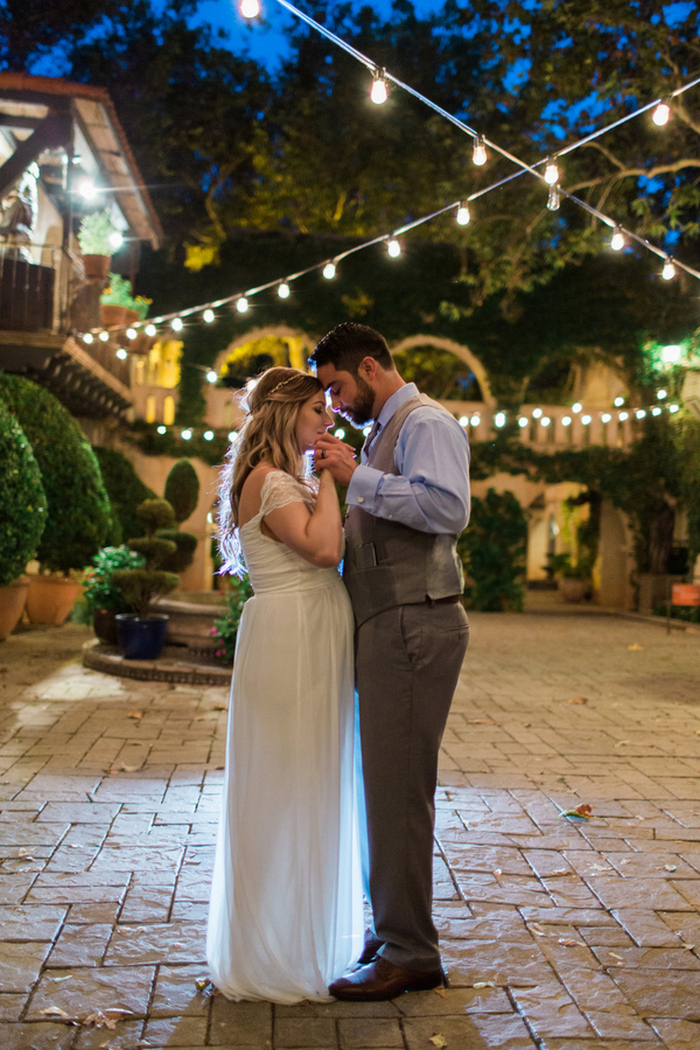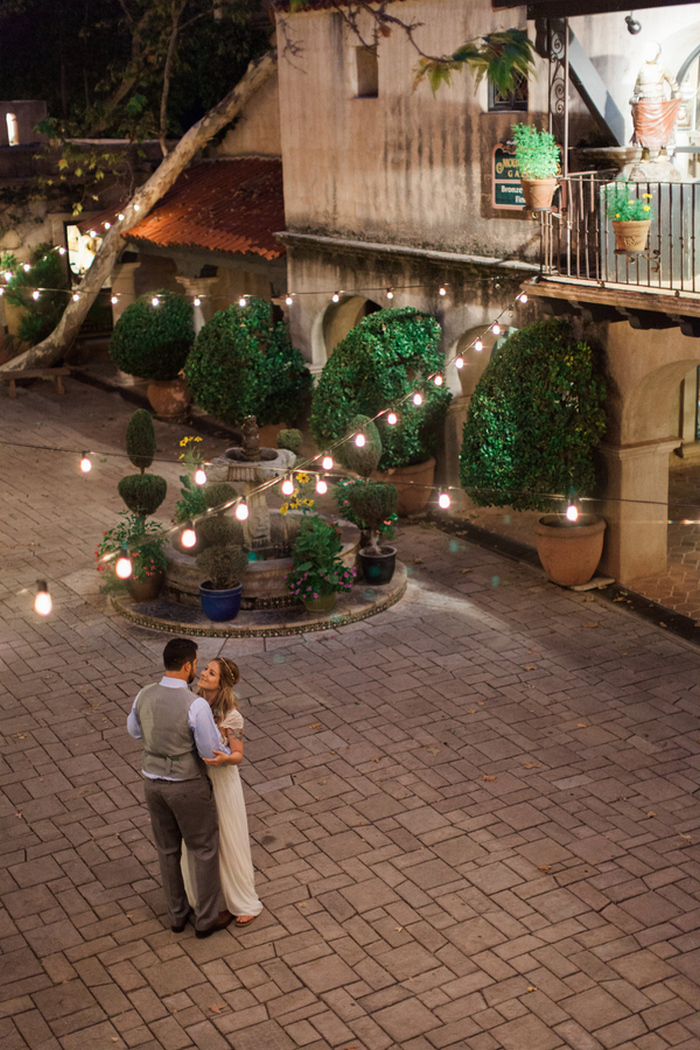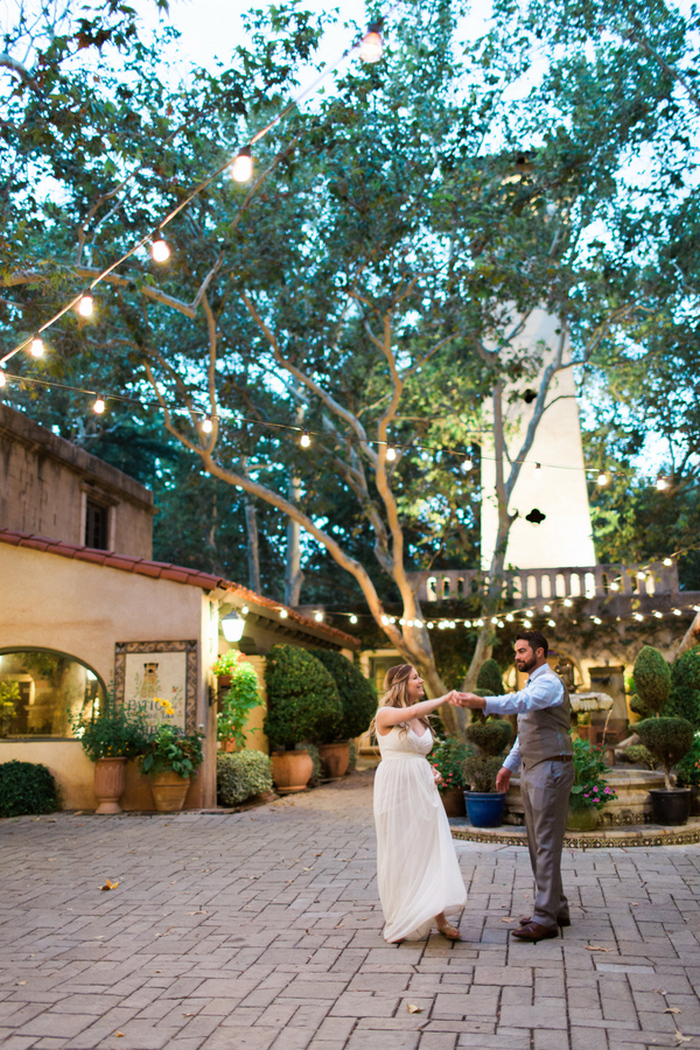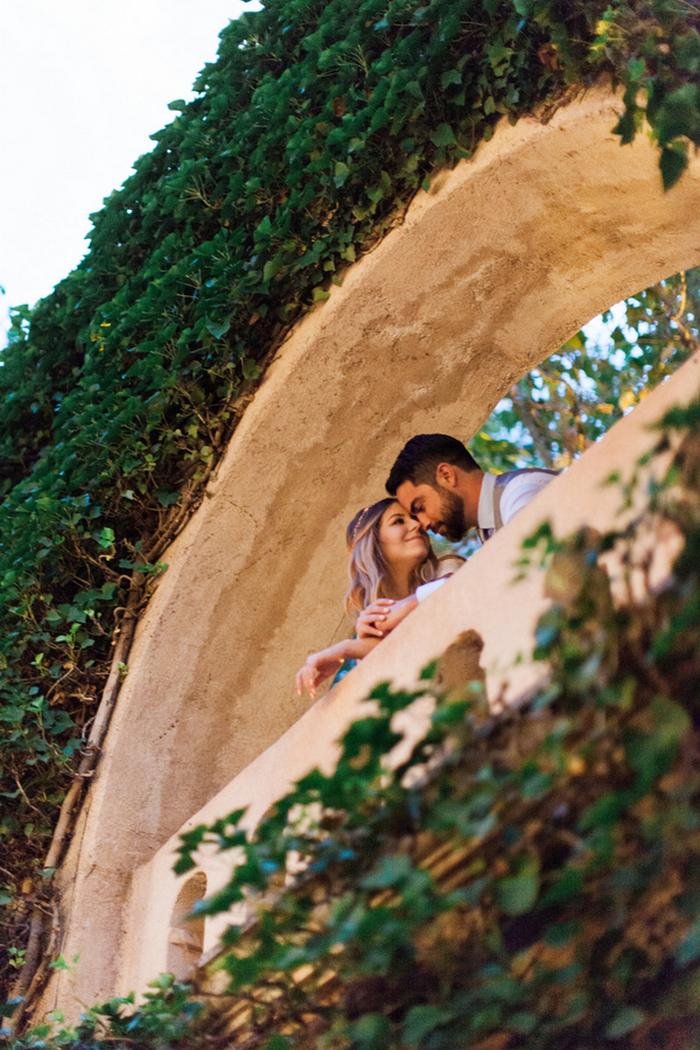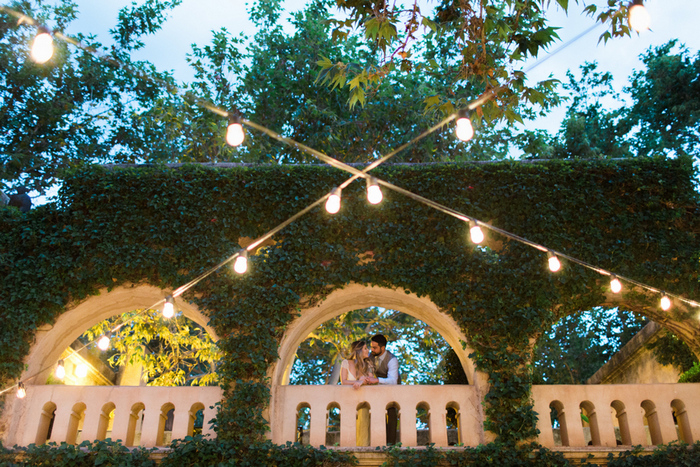 Vendors:
Venue: Briar Patch Inn, Sedona, Arizona
Photographers: Erin Dezago Photography
Restaurant: Rene's in Tlaquepauque, Sedona, Arizona