Melissa and Adam's priorities were very simple when it came to planning their wedding day – they wanted it to be stress-free and about them. They were married at Tumacacori Mission, a beautiful historic landmark located in Tubac, Arizona.
Here's what photographer Galaxie Andrews had to say about the elopement:
"Melissa and Adam headed-off to Southern Arizona, to stand alone in the silence of the great desert, completely undistracted, to fully focus on what a wedding ceremony is originally meant to be.
I'm thankful for the privilege to have shared and documented this unique experience for them, which has and will keep inspiring me as a photographer for years to come."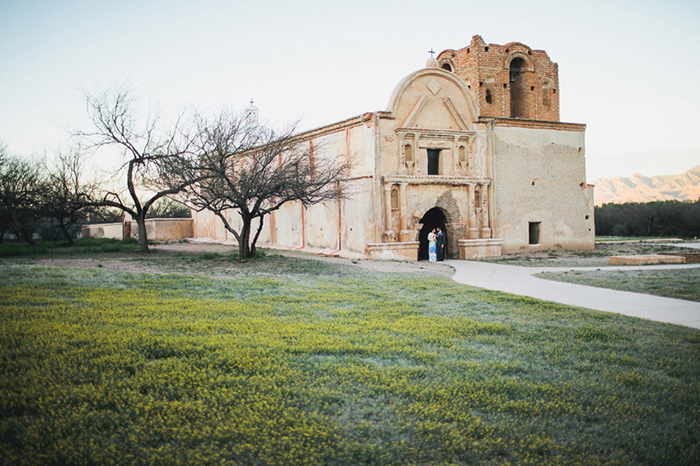 Melissa, 36 & Adam, 36
Location:  Tubac, AZ 
Wedding Date: February 23, 2015

Number of Guests: 0
Wedding Cost:  $2,900
Wedding Ceremony Location: Tumacacori Mission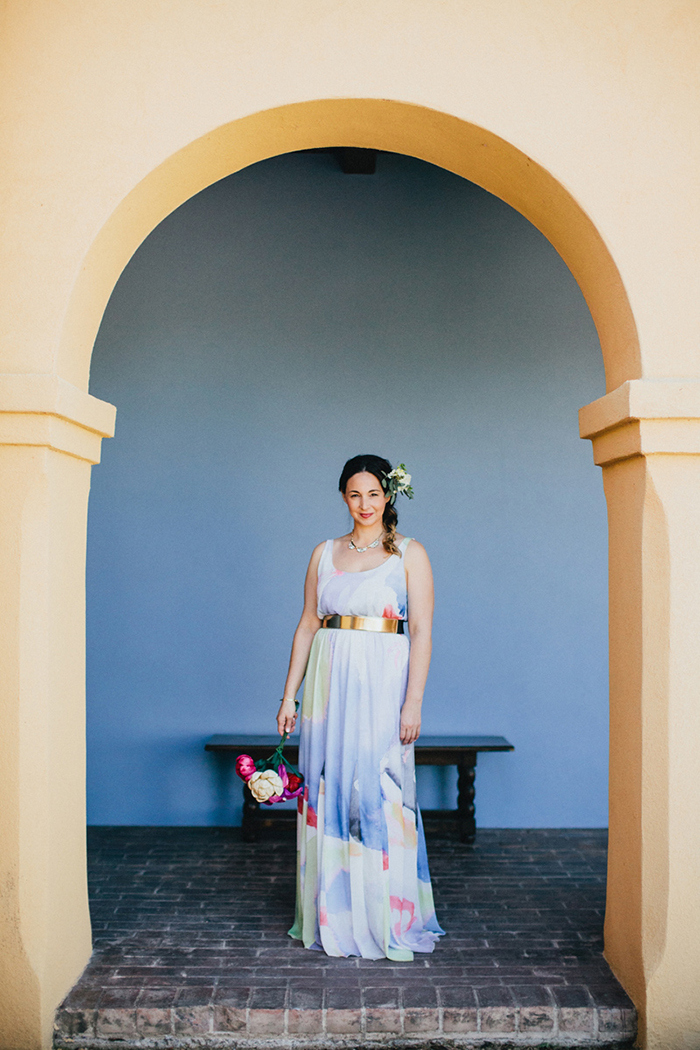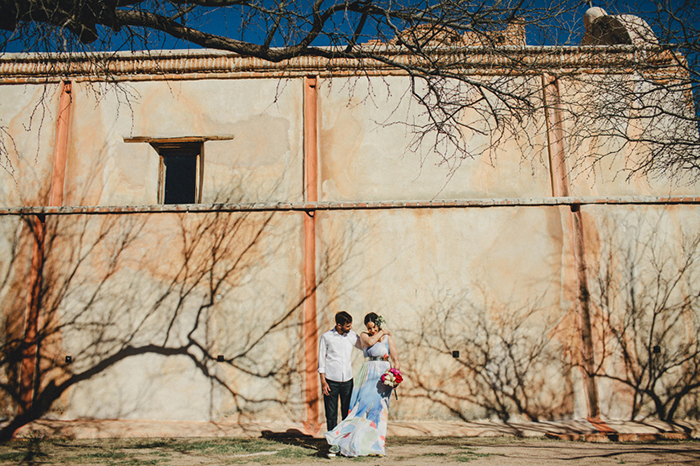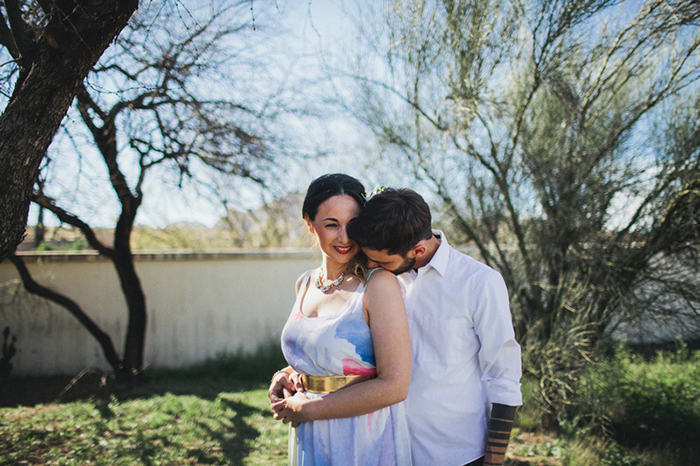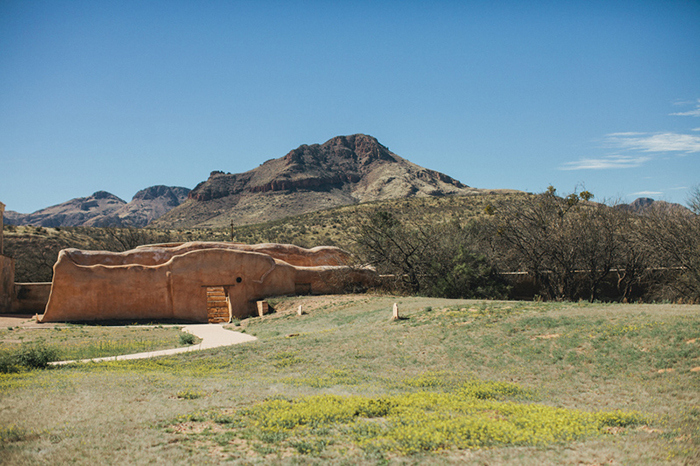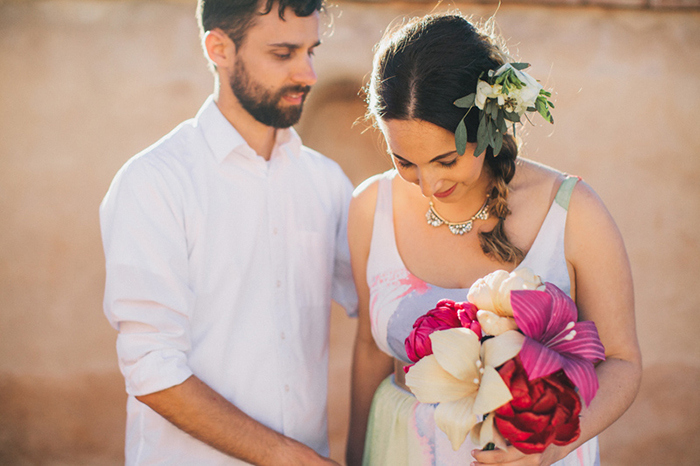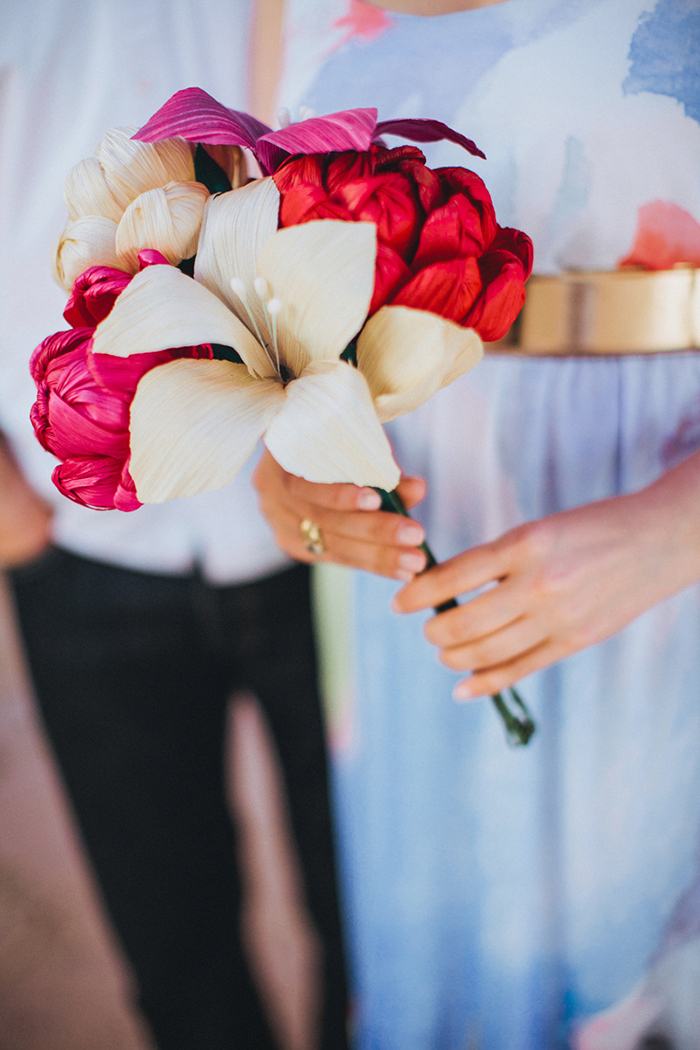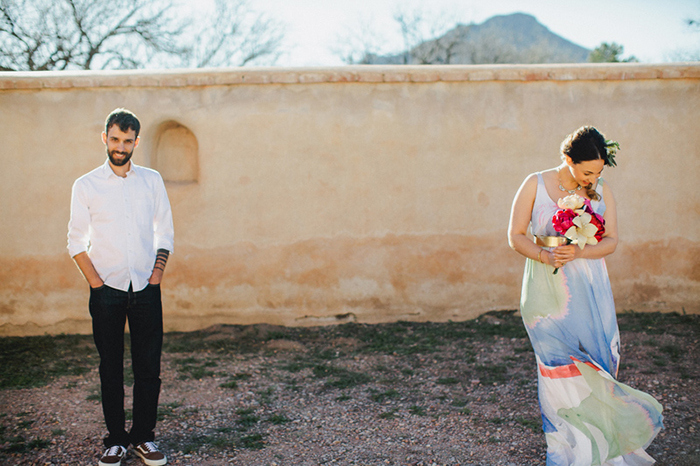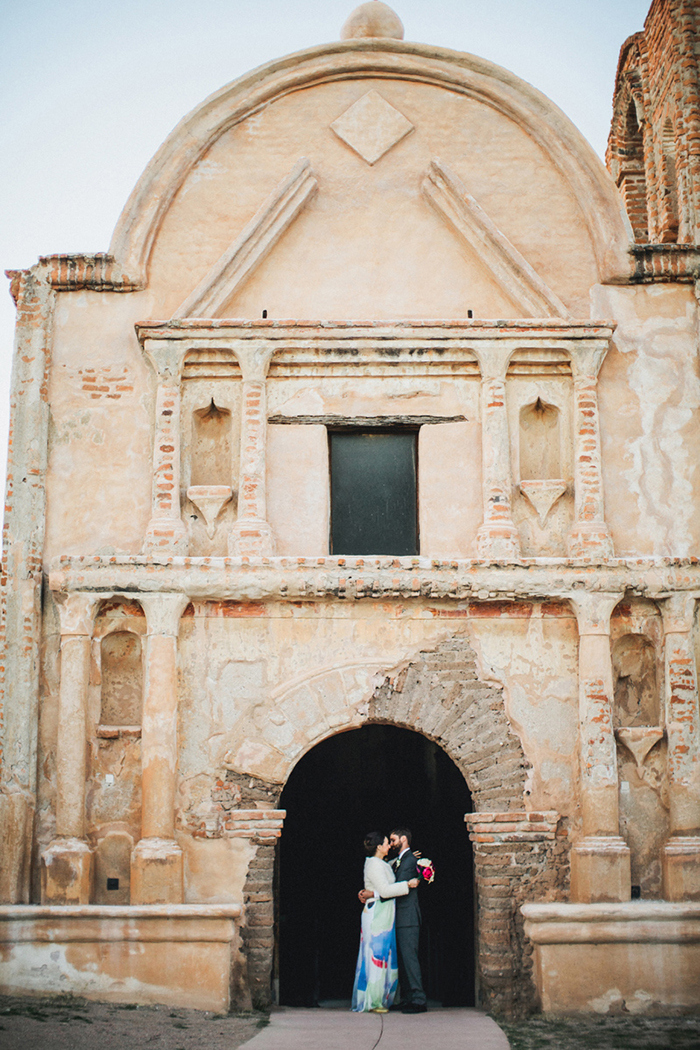 Why did you have an intimate wedding?
We didn't want the wedding to be about pleasing others, and we didn't want to start our lives together with a stressful event. We wanted it to just be about us.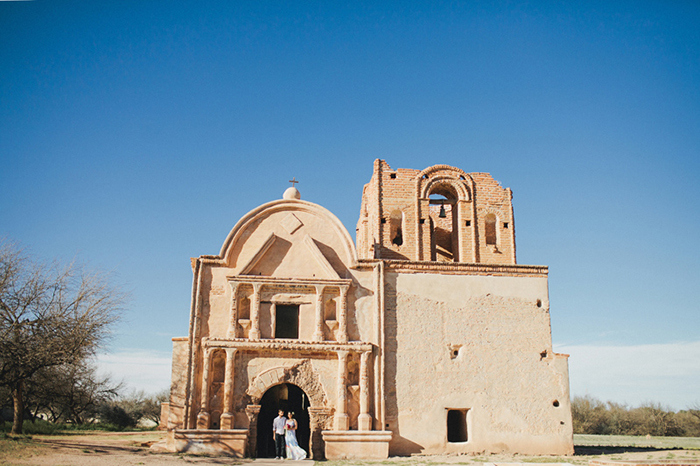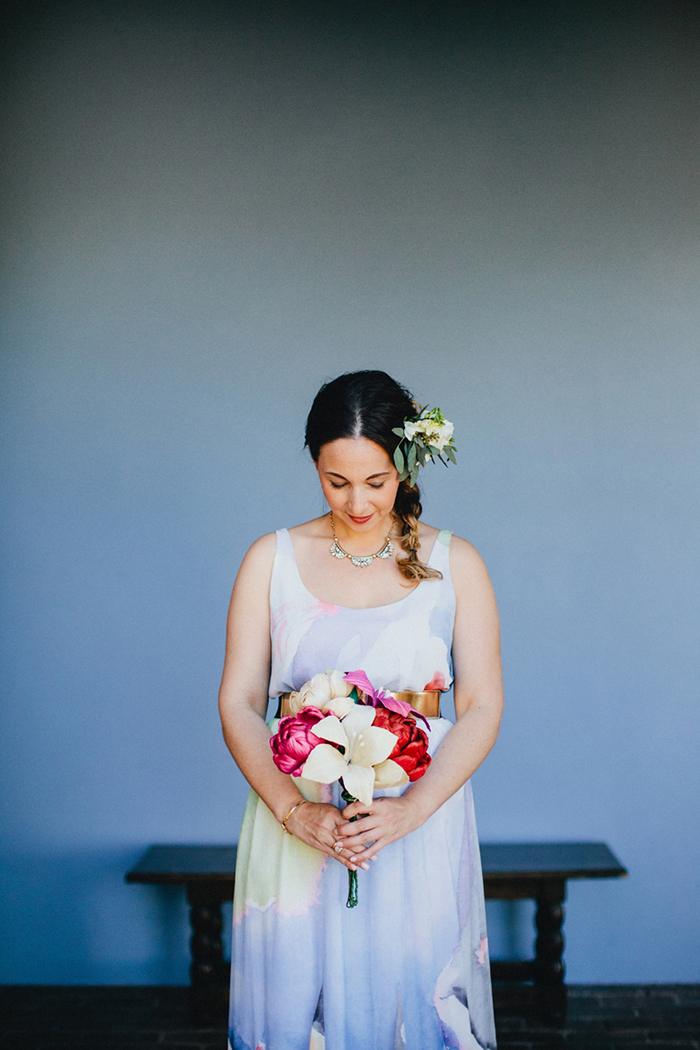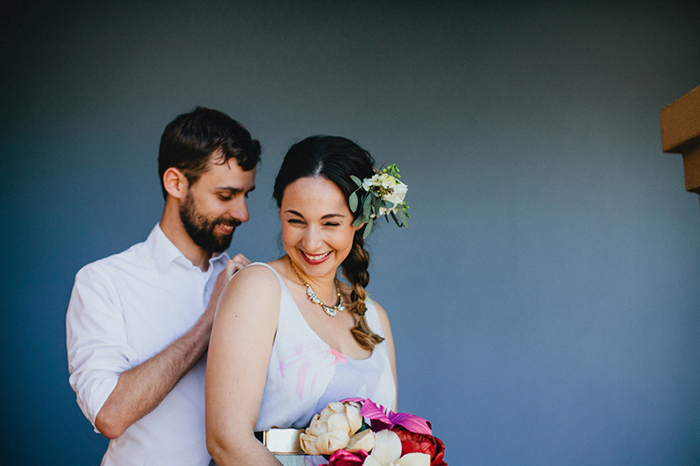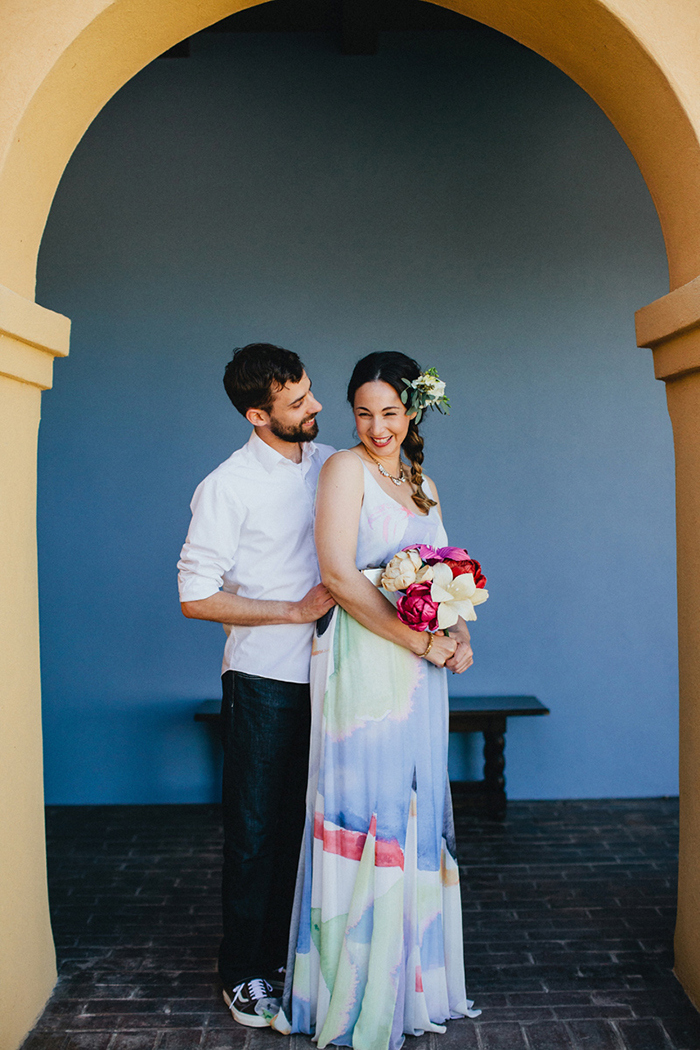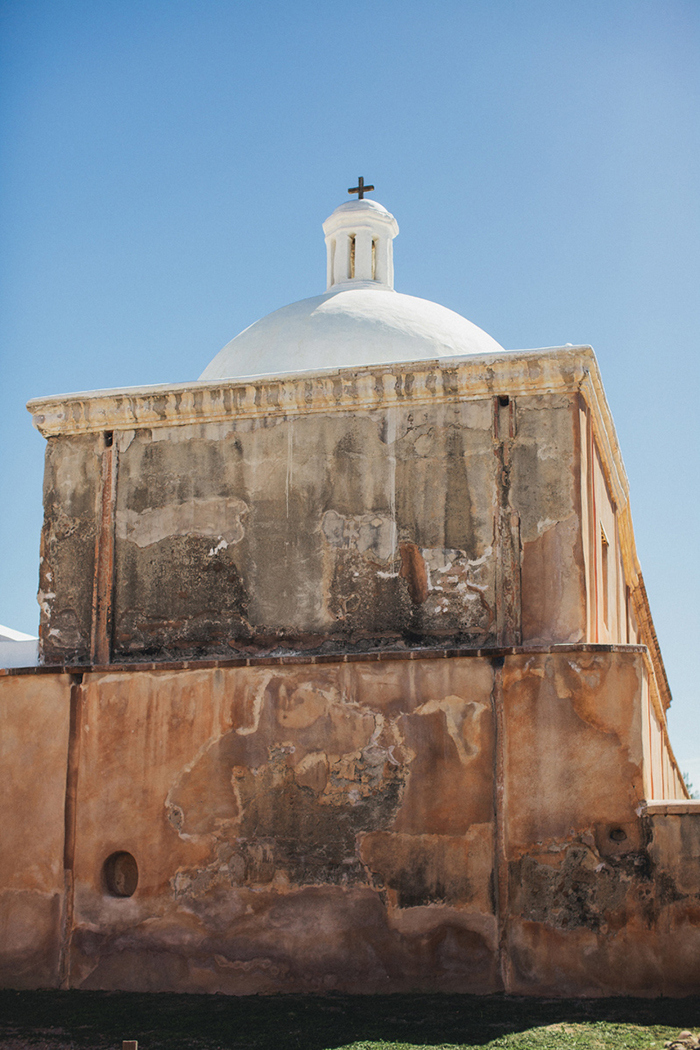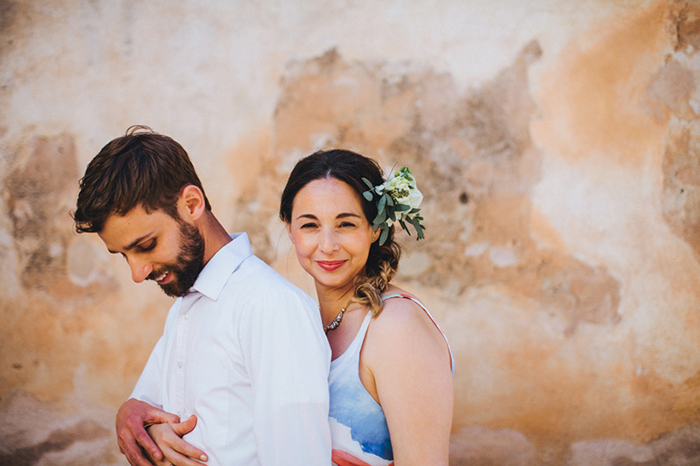 What are some the challenges that you faced planning an intimate wedding?
My parents were sad that they wouldn't be there to celebrate with us. Other than that, there were no major challenges.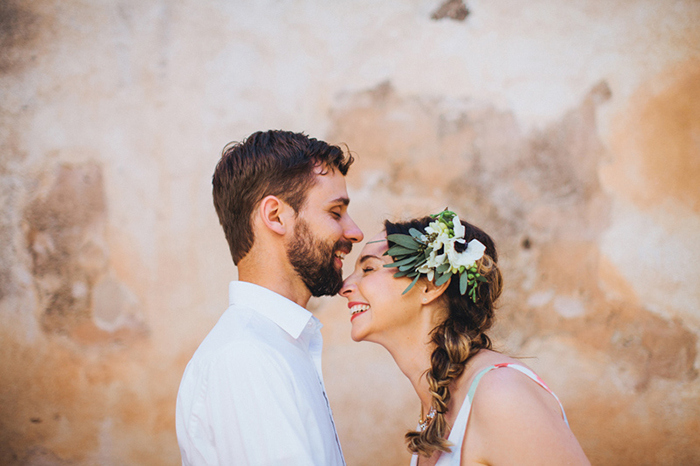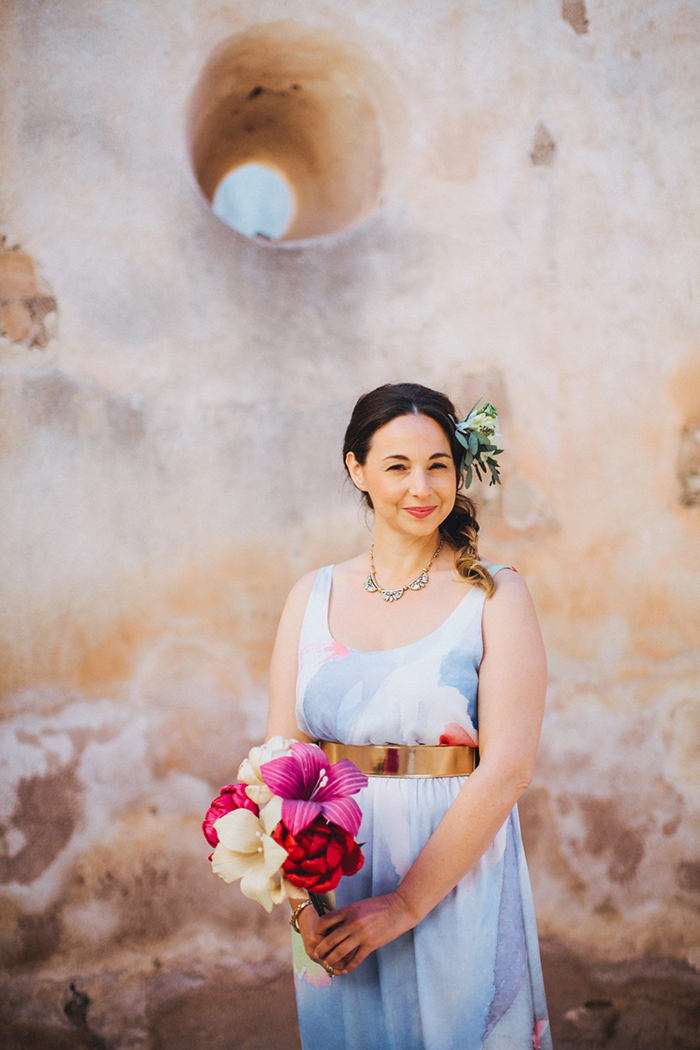 Was it difficult to pare down the guest list?
After we decided it wouldn't include family, it wasn't  difficult at all.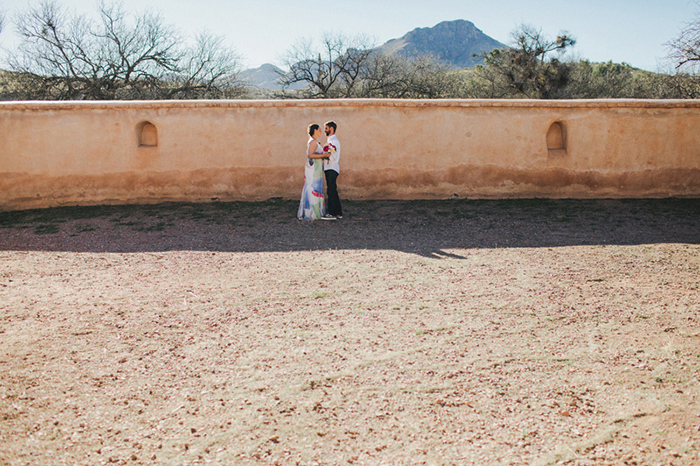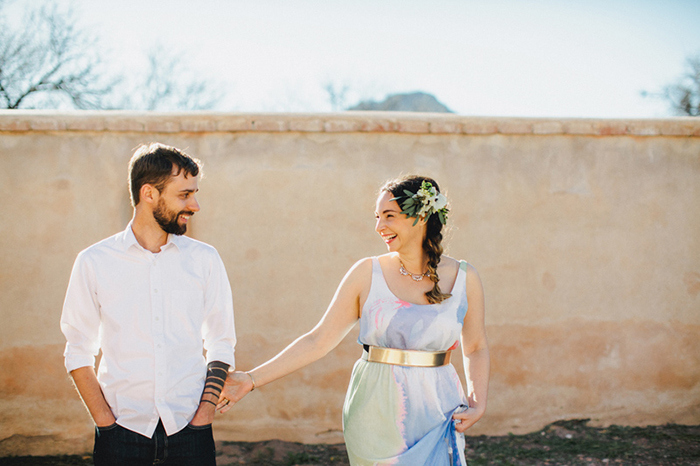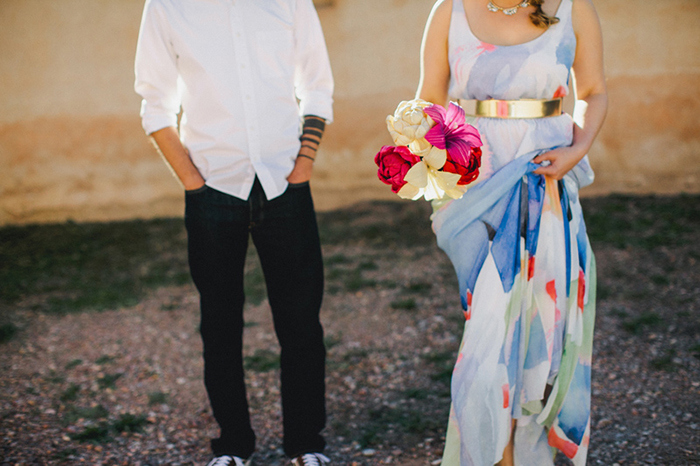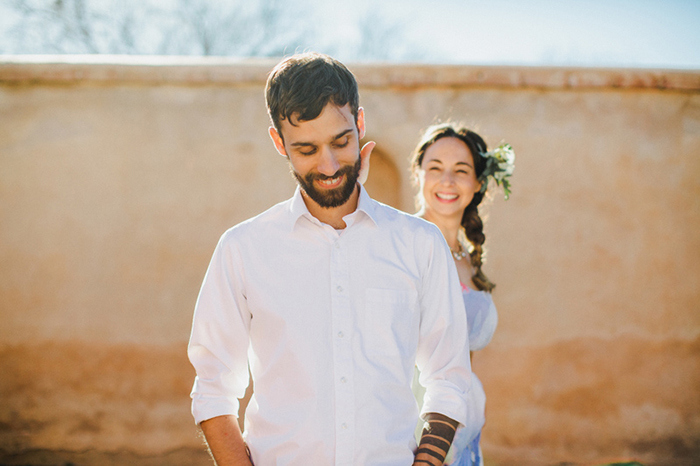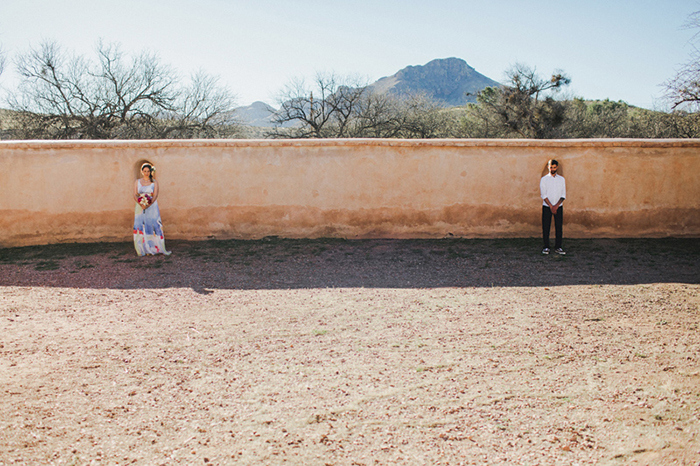 Did you have any 'issues' with the small guest list from friends and family? If so, how did you address them?
We had a family get-together about two months after to celebrate our marriage. This helped to make people feel less left out.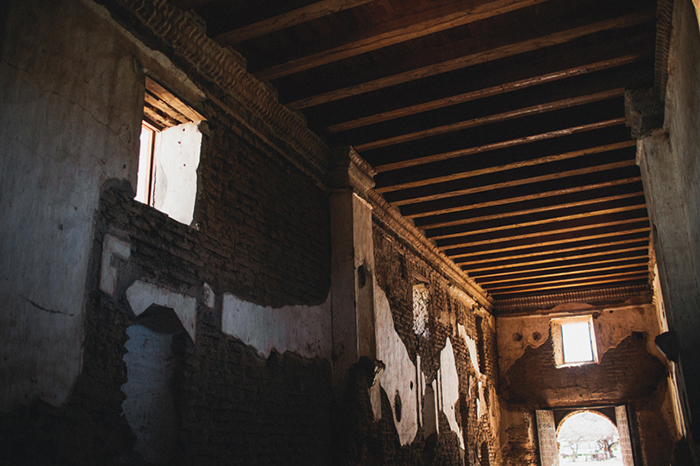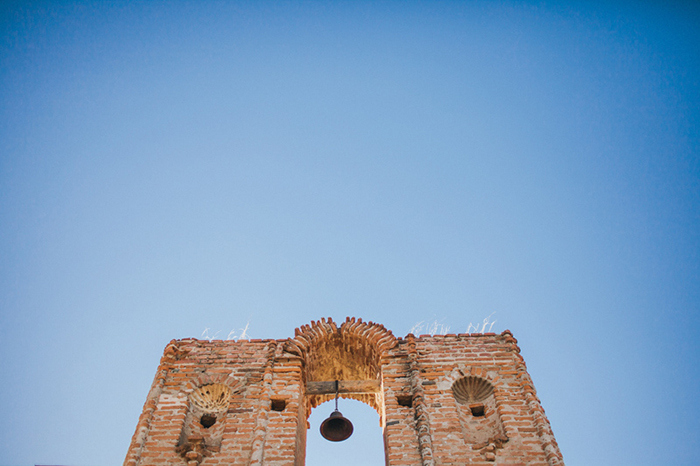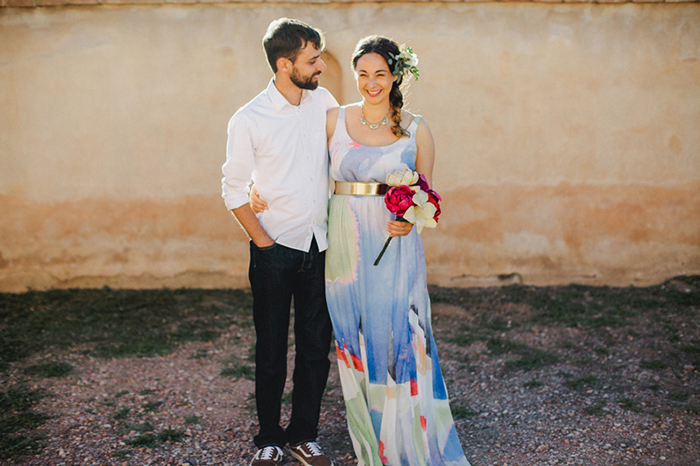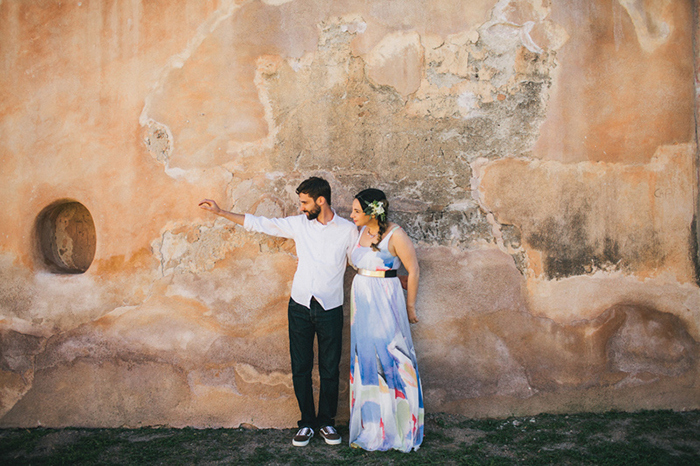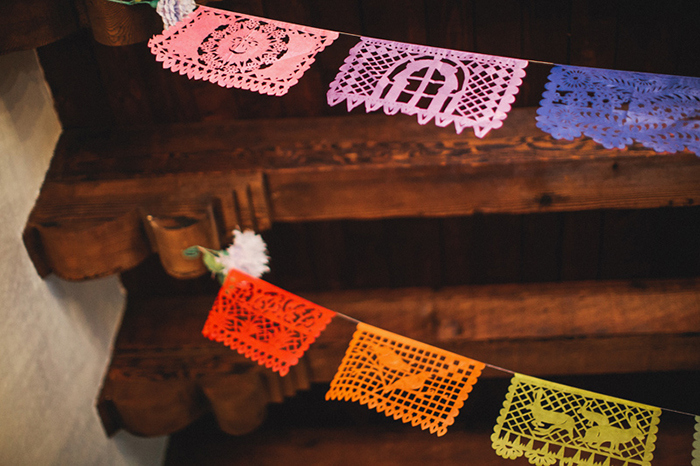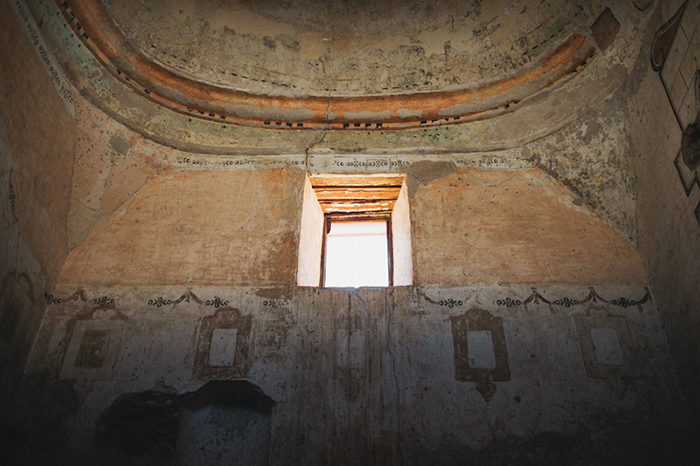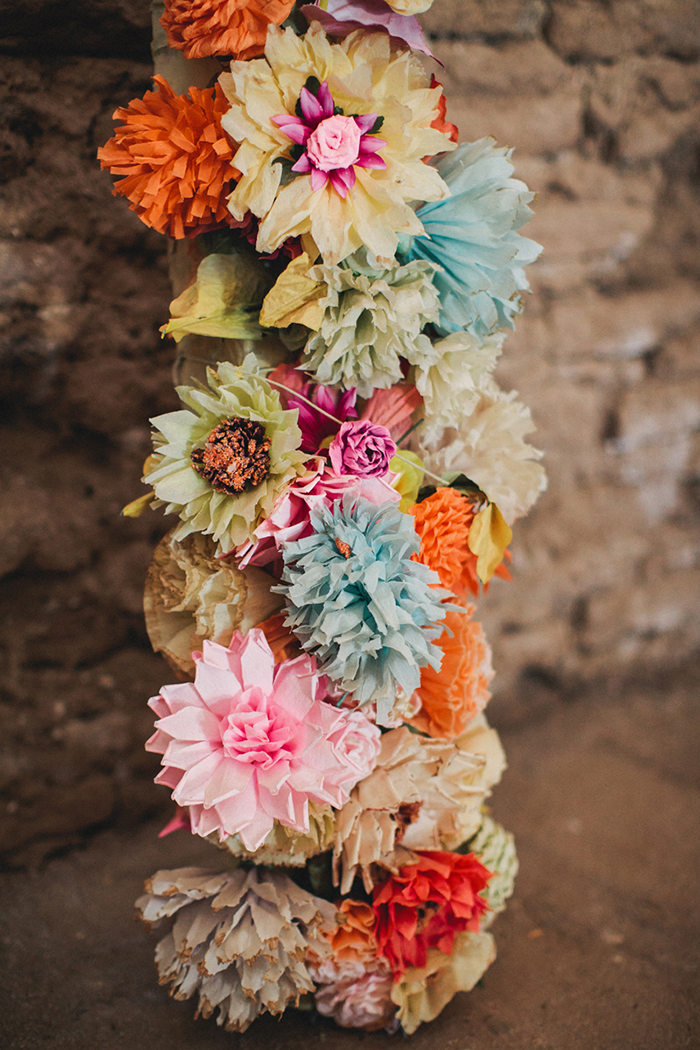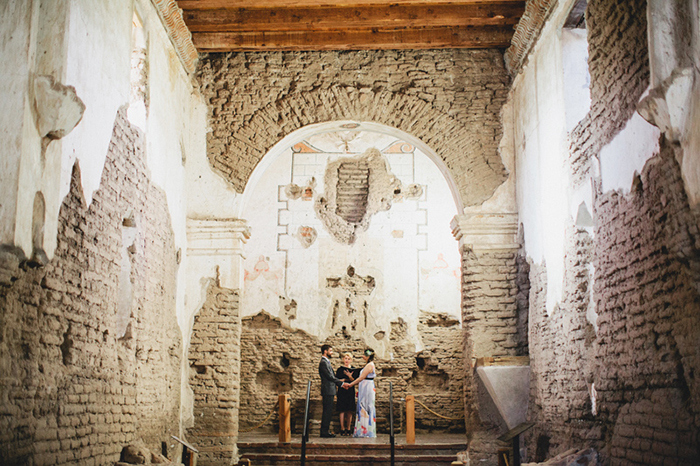 What were the highlights of the ceremony?
We had perfect weather, the location was beautiful – and we used a park ranger as our second witness.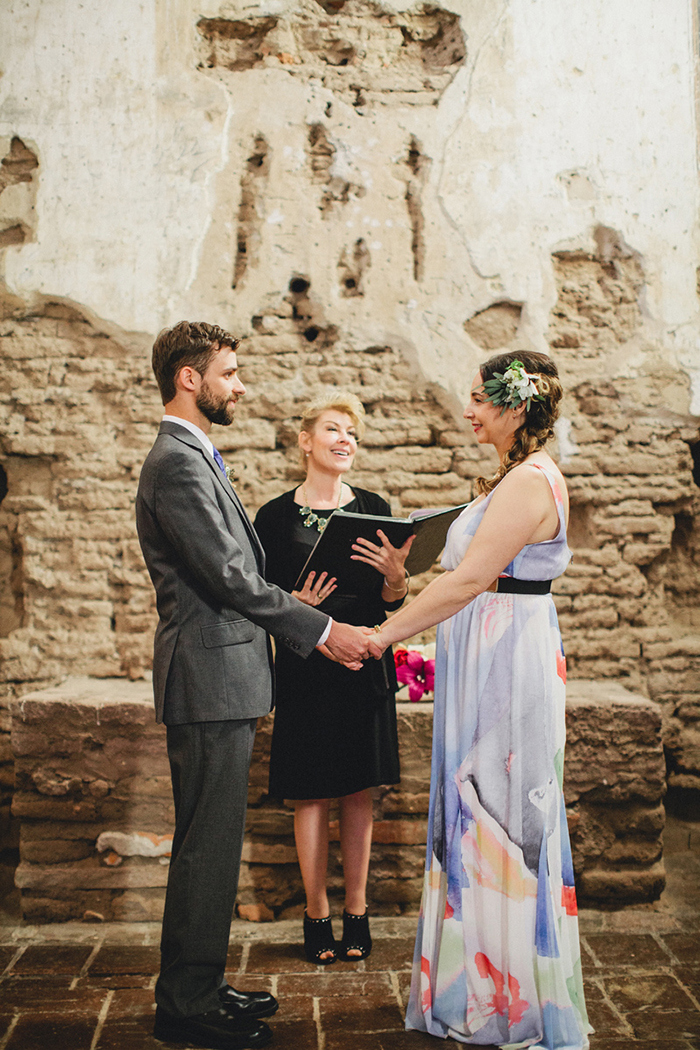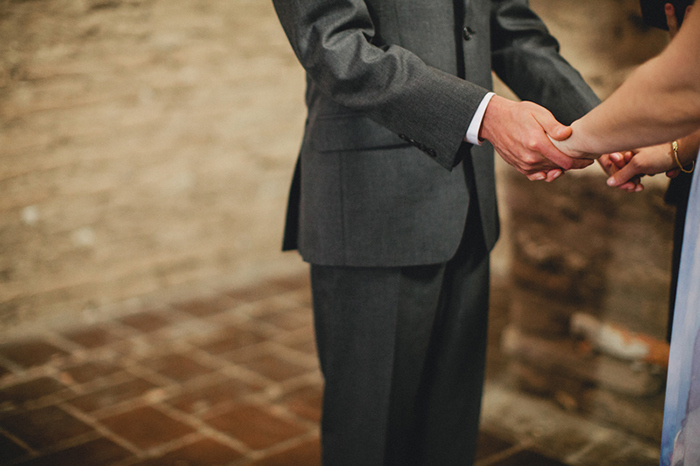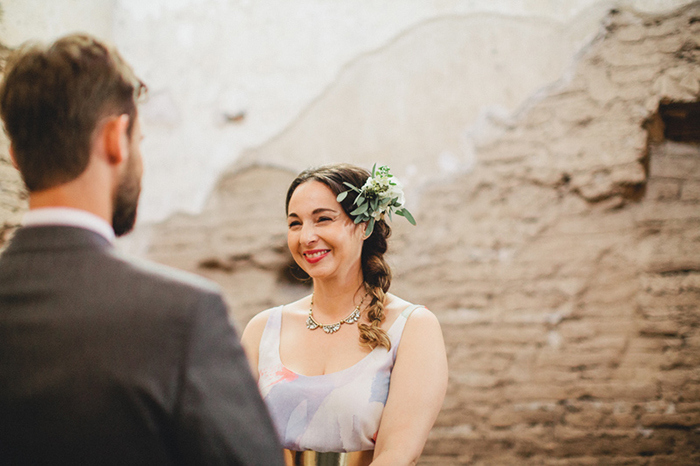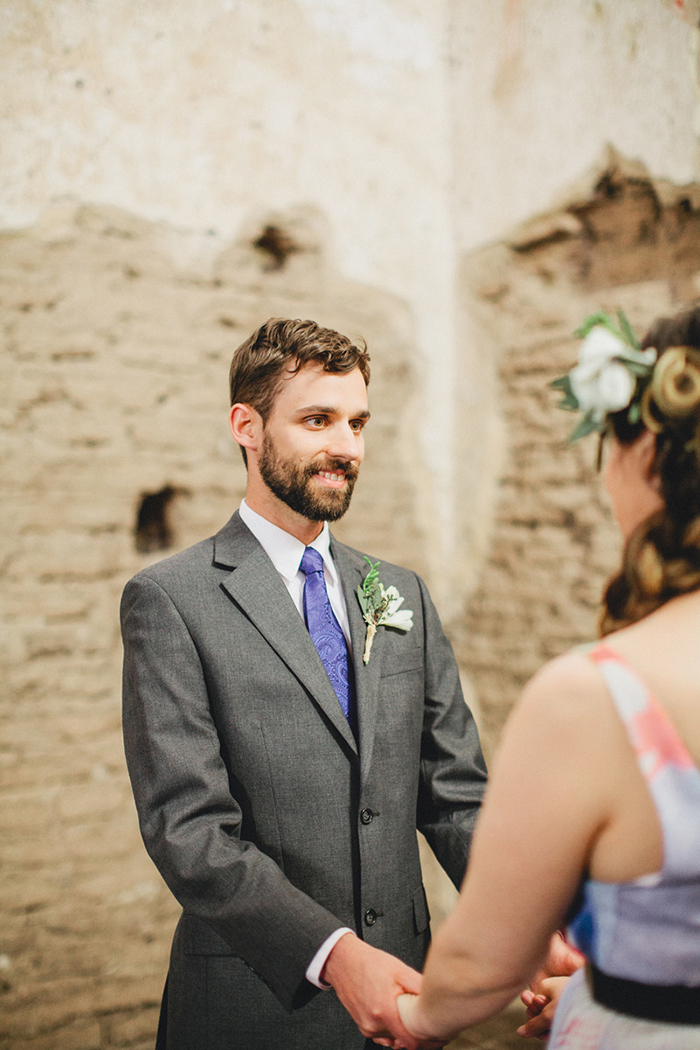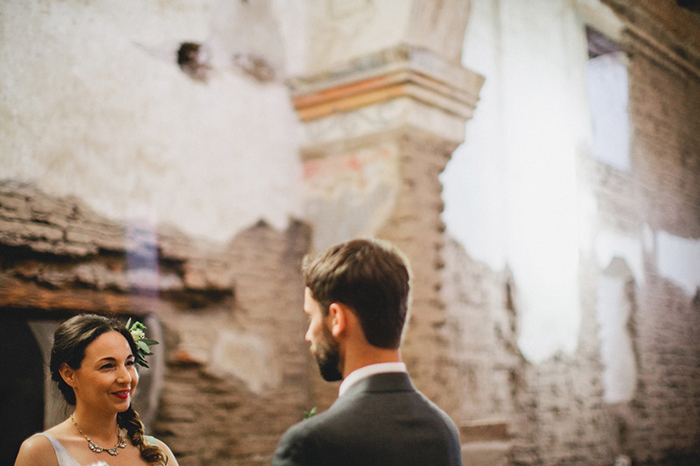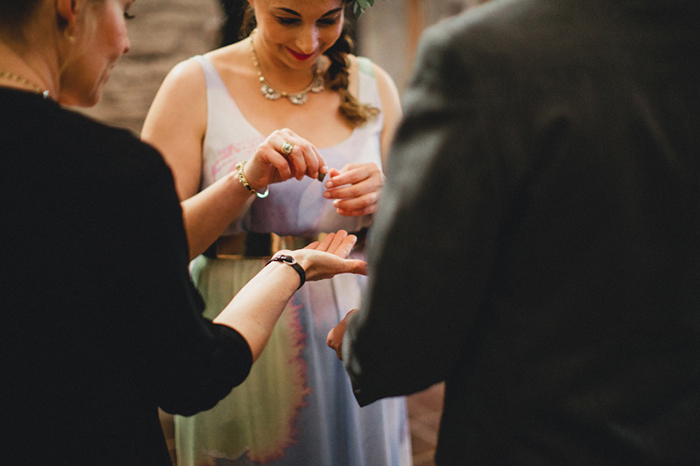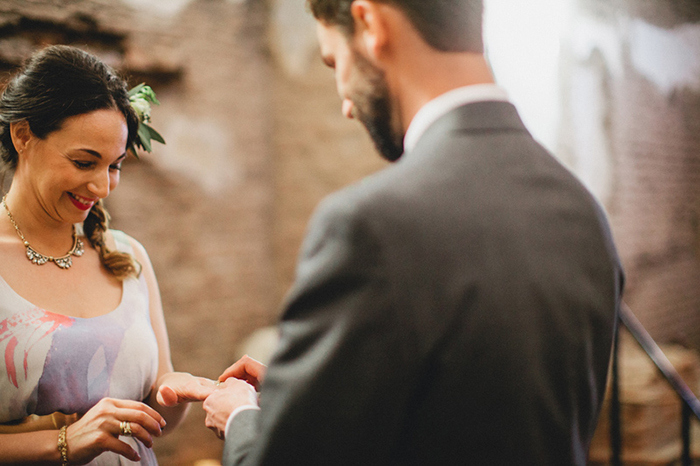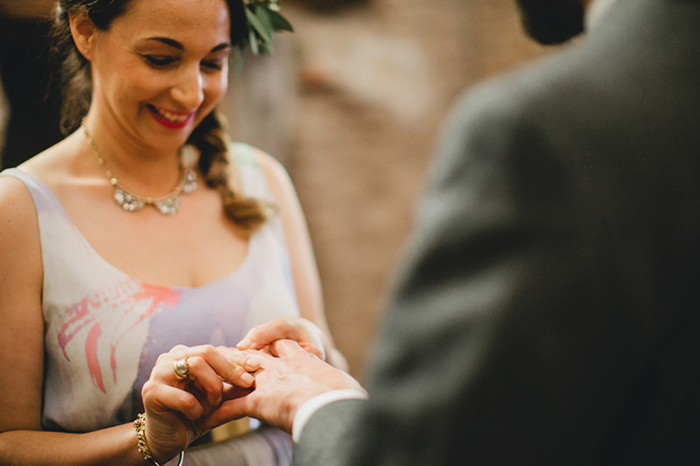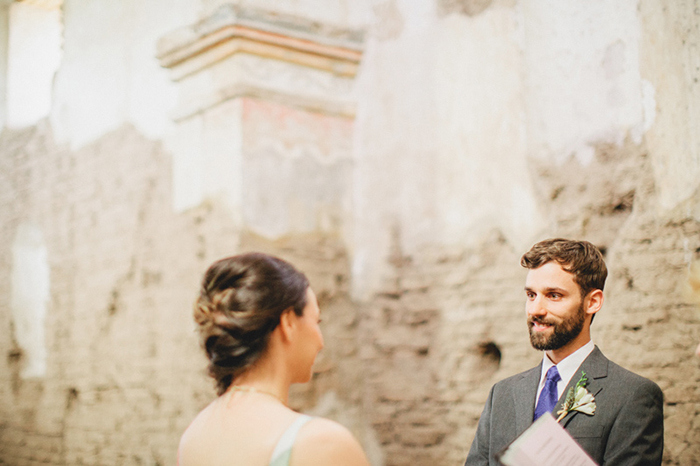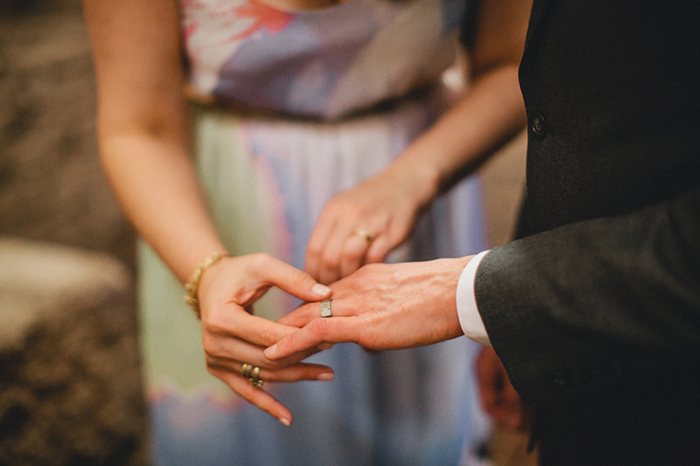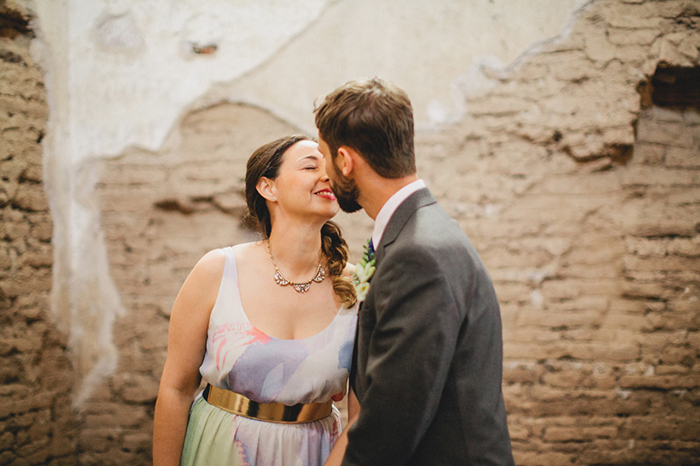 What was the best thing about having an intimate wedding?
It was about us, not about anybody else.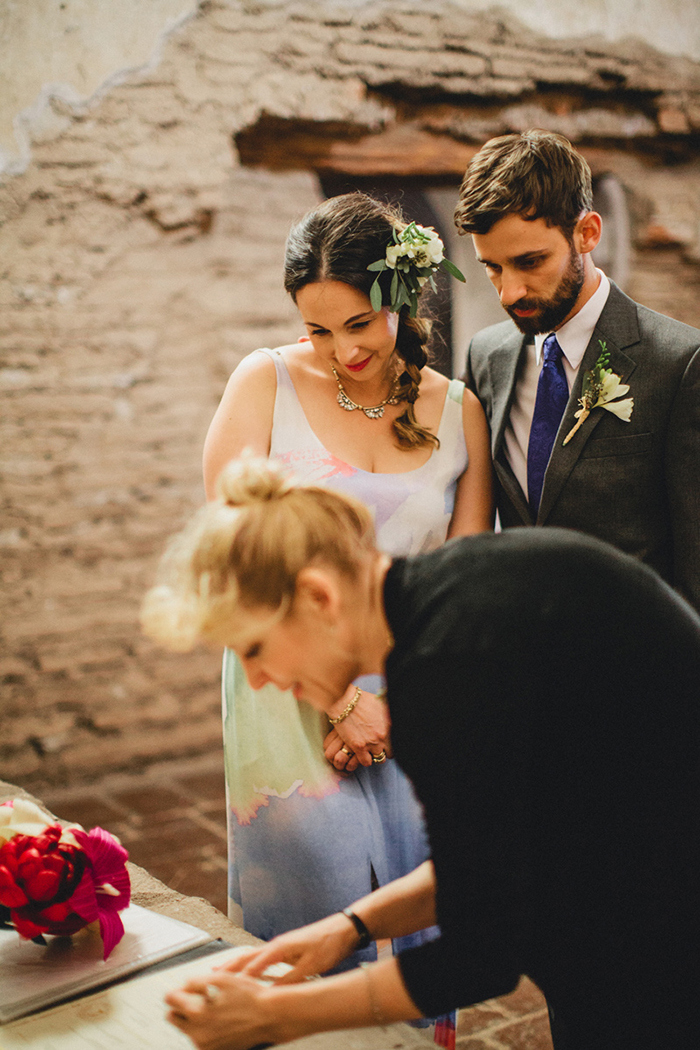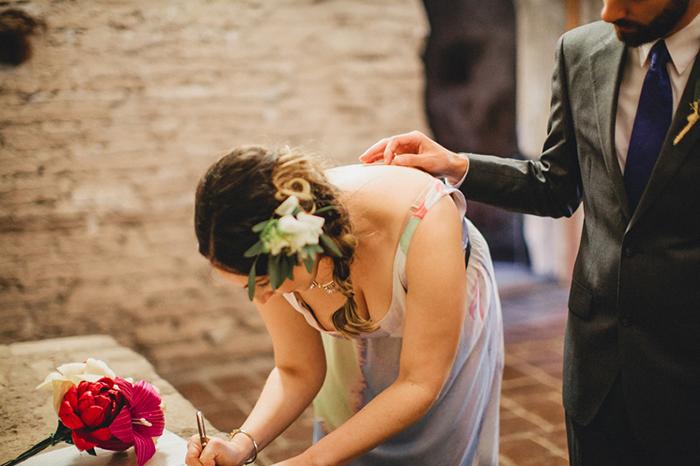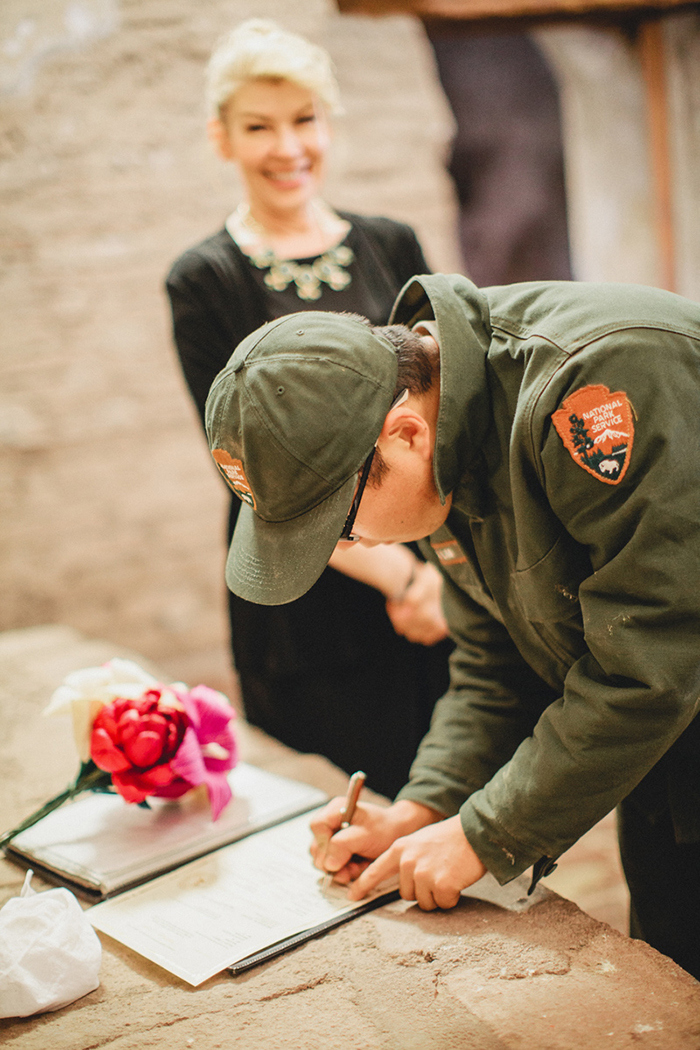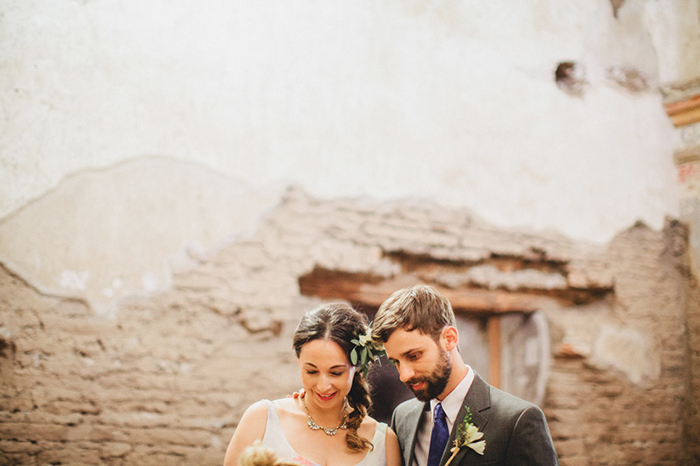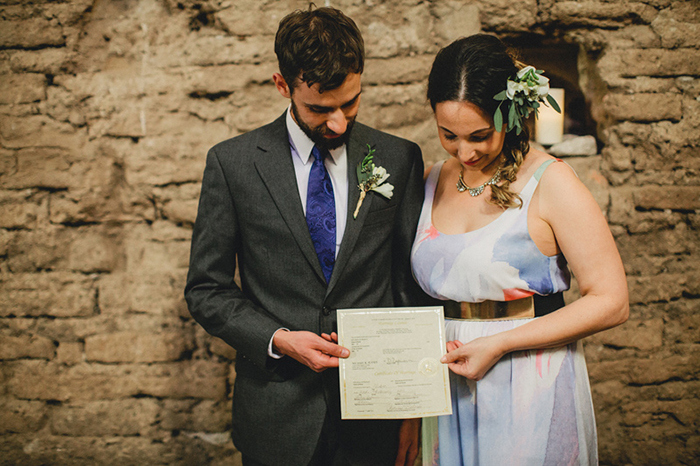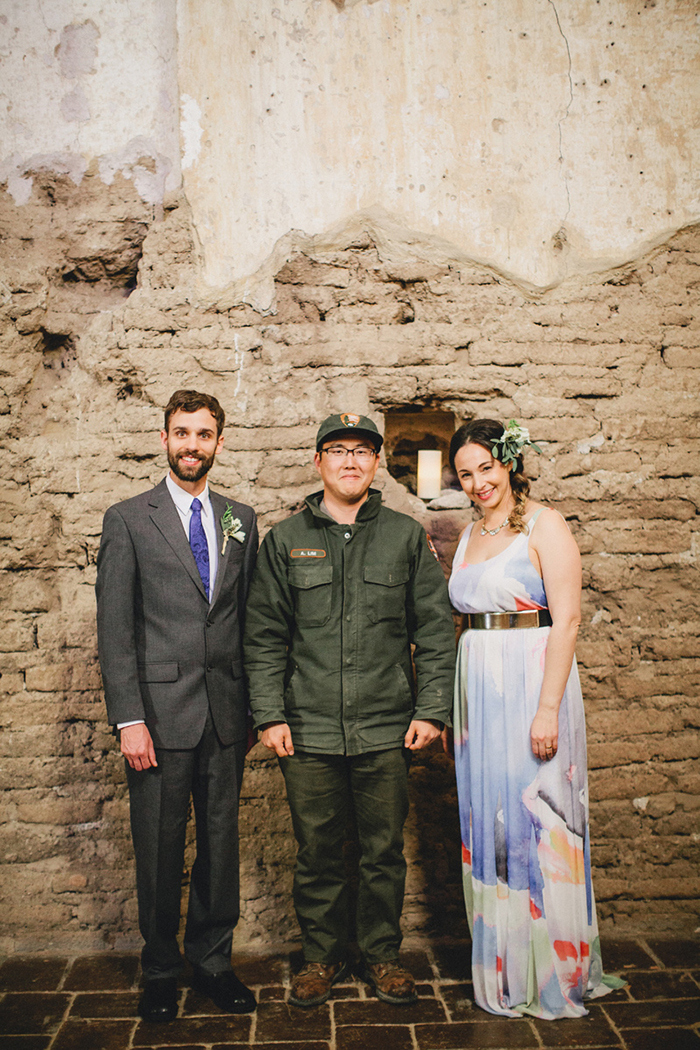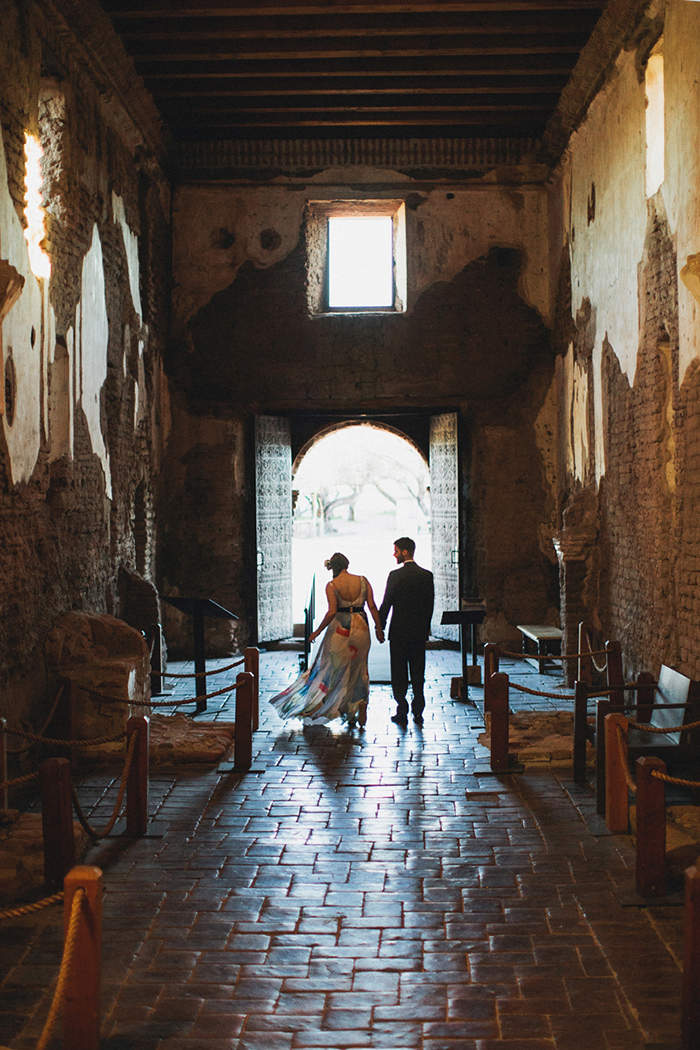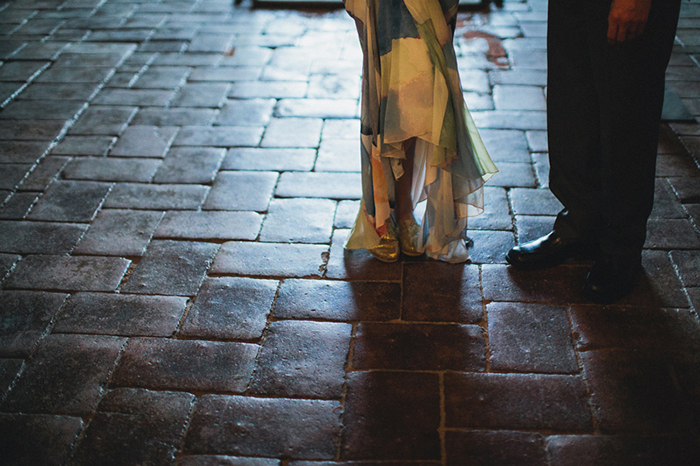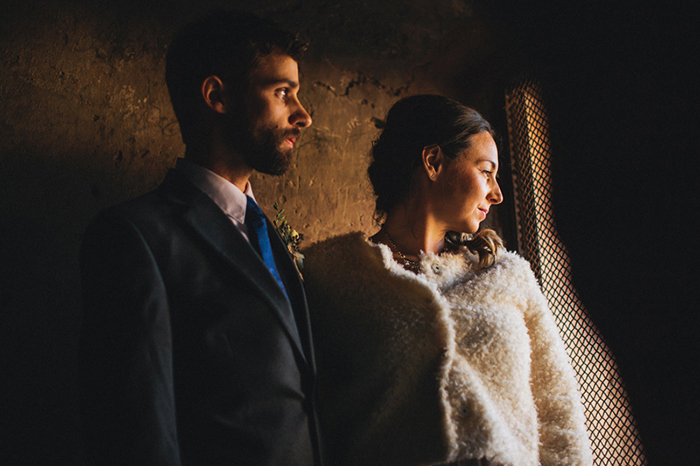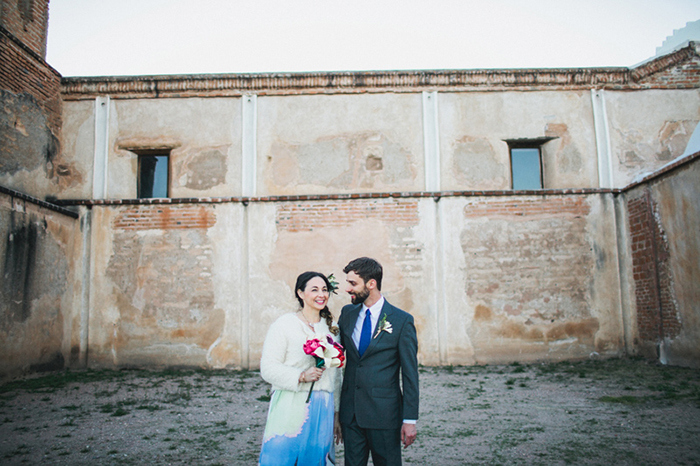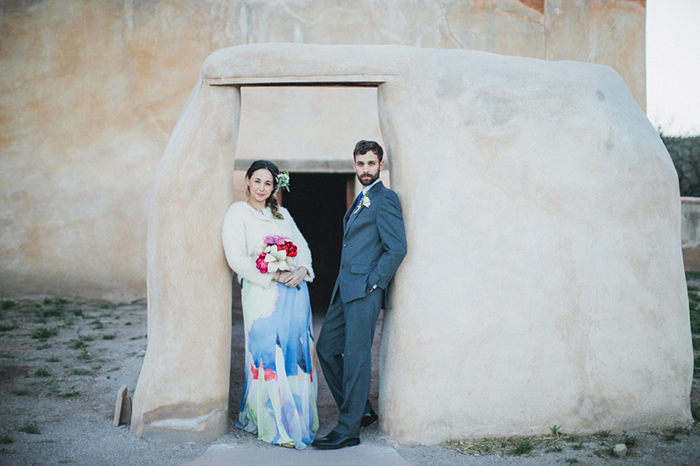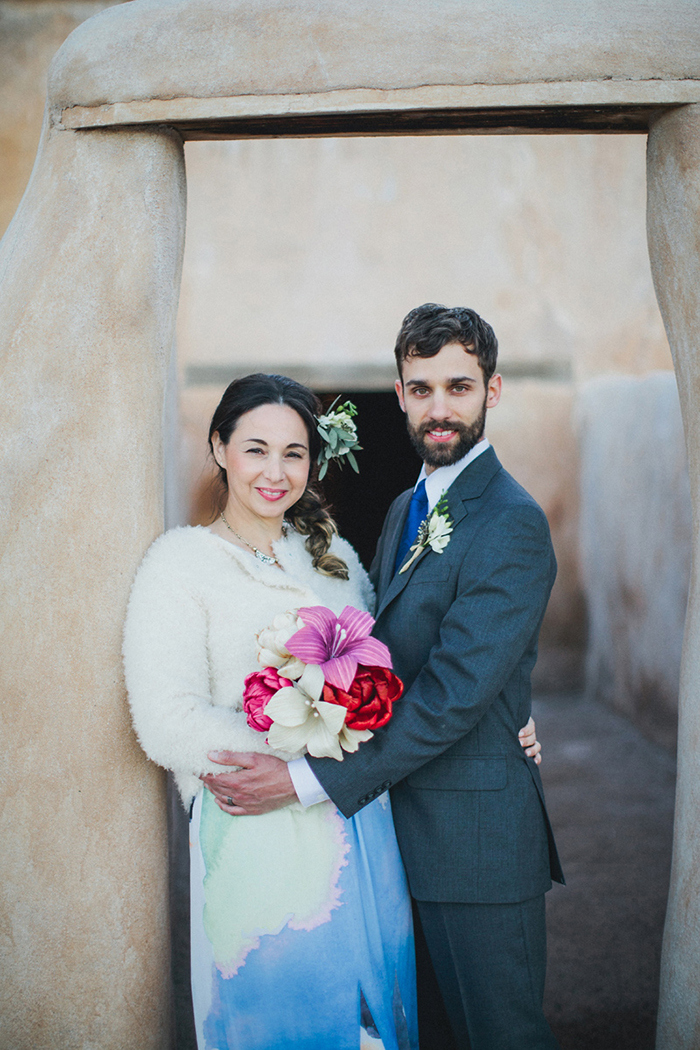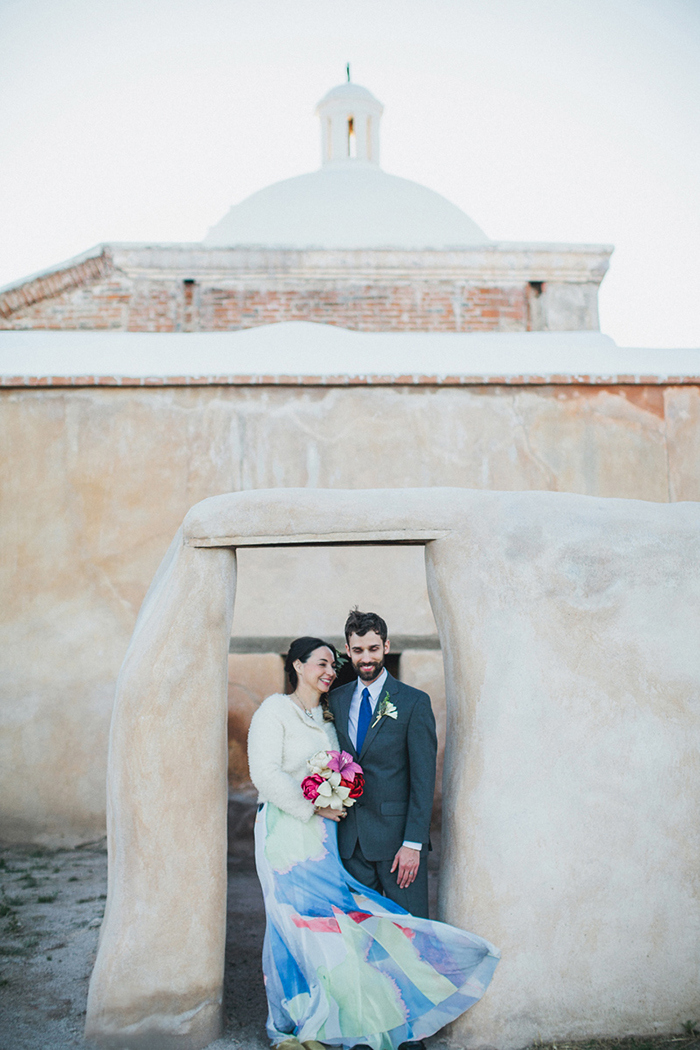 What advice do you have for couples who are considering an intimate wedding?
Save your money and take a nice honeymoon instead. (We took a two week honeymoon to Japan with all of the savings from our intimate wedding).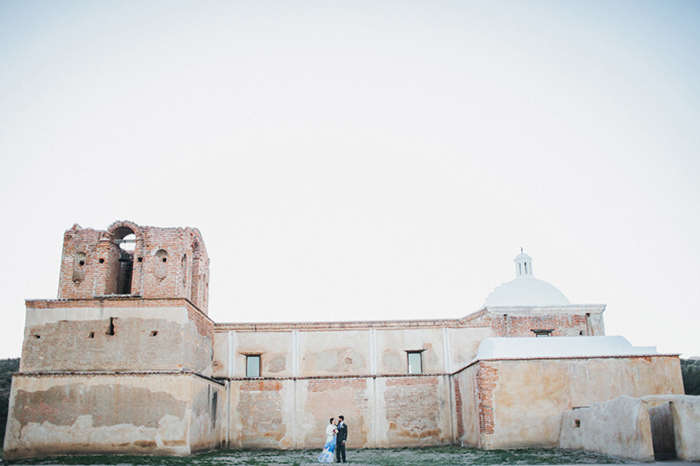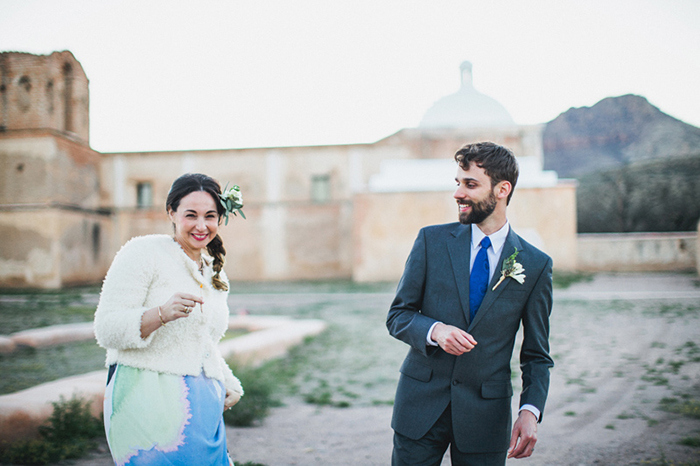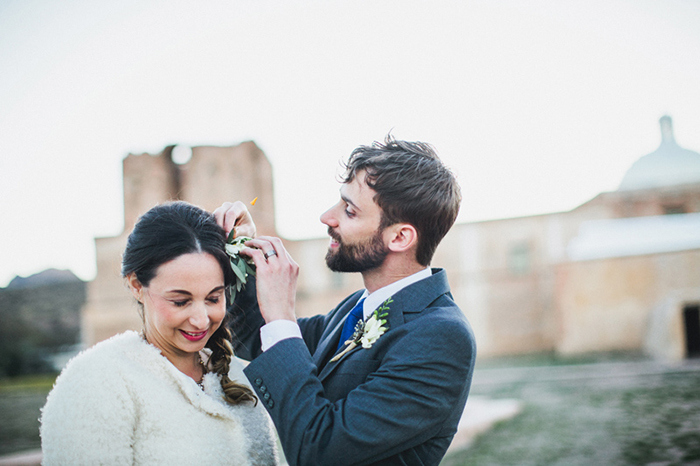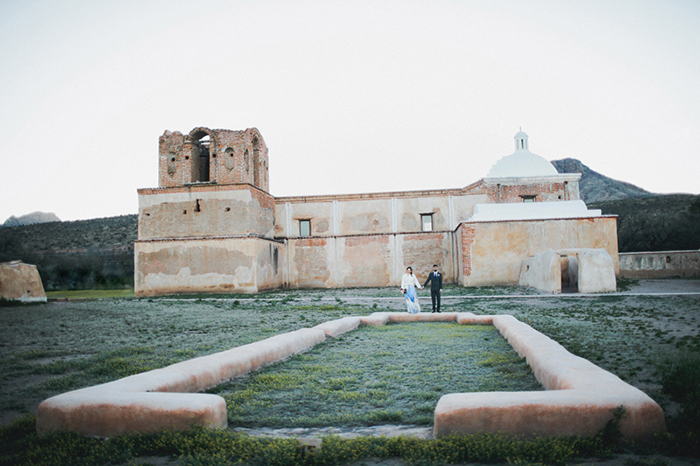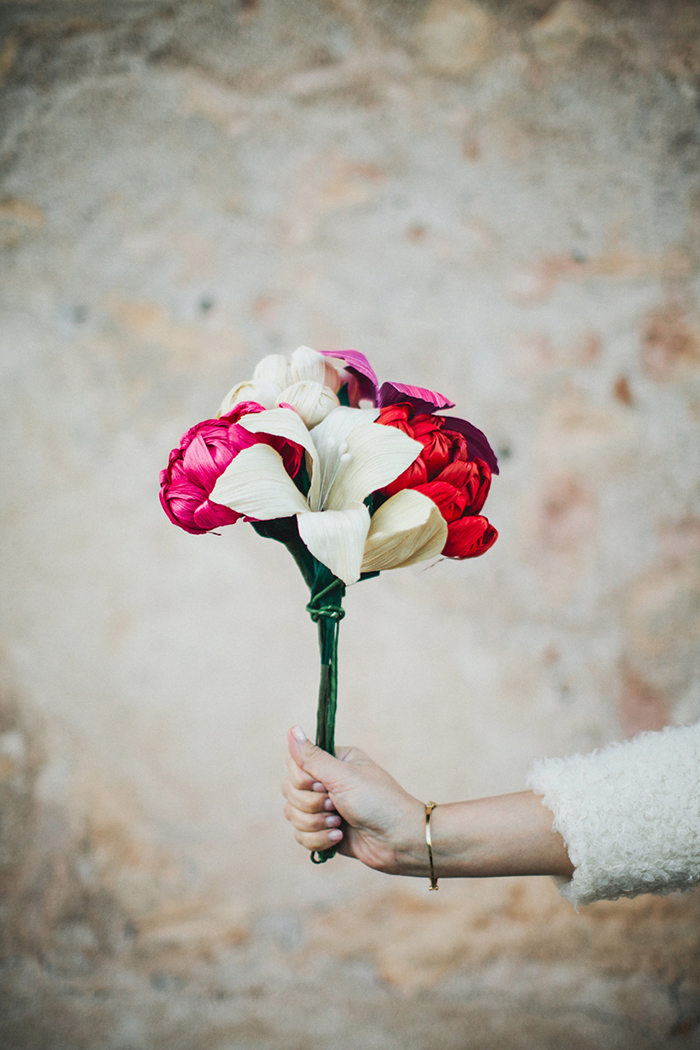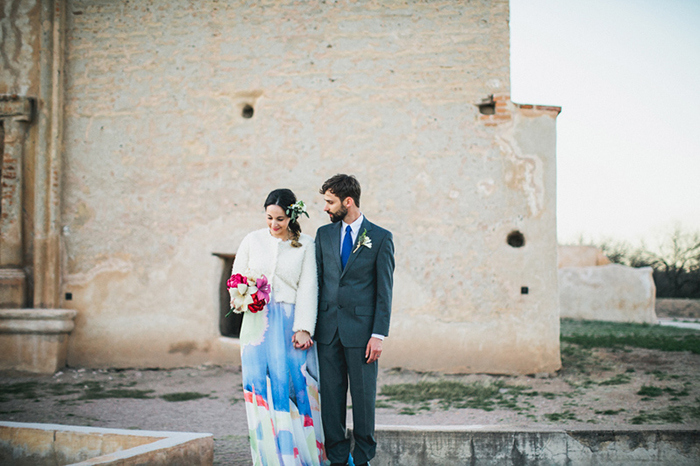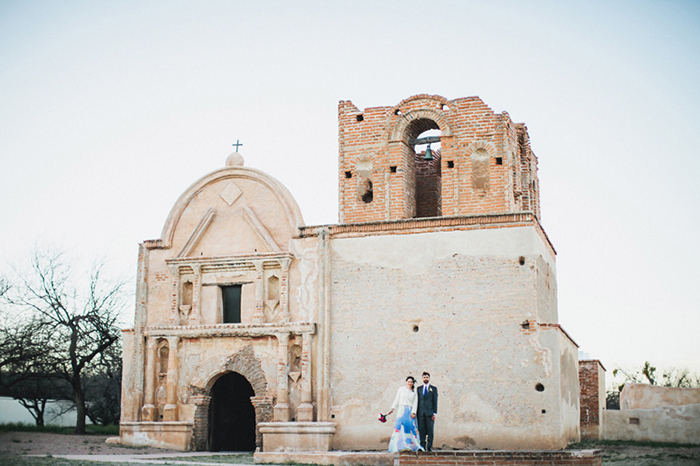 Vendors:
Photographer: Galaxie Andrews
Venue: Tumacacori Mission –
Make-up: The bride
Bouquet: Handmade by the groom
Hair: Tubac Golf Resort Spa
Dress: "Nina Blouson" by Alice and Olivia