An edible wedding dress? Now wouldn't that add a little  "wow" factor to your wedding day.
Lukka Sigurdardottir created this wedding cake dress: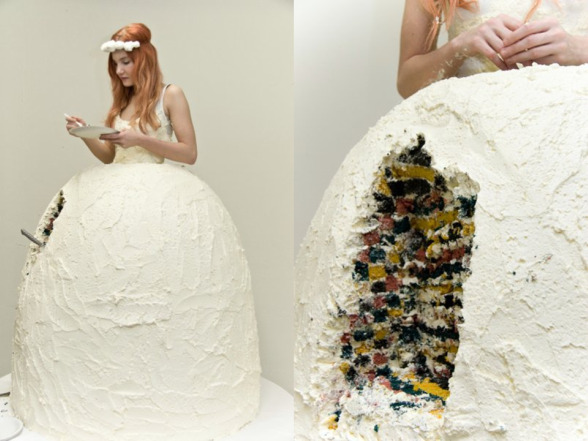 Here's a dress you can walk in. "Baker Valentyn Shtefano and his bride Viktoriya show off her wedding gown, which Shtefano made out of flour, eggs, sugar and caramel in the western Ukrainian city of Uzhhorod in Aug. 27, 2006. The edible dress, made of 1,500 cream puffs and weighing in at 20 pounds (9 kilograms), took the 28-year-old baker two months to make. (AP Photo)" Photo: Via Craftzine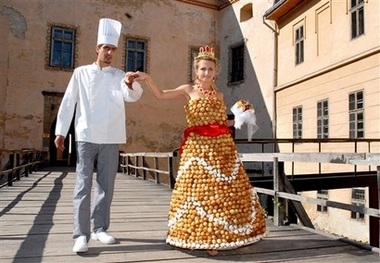 Happy Friday!