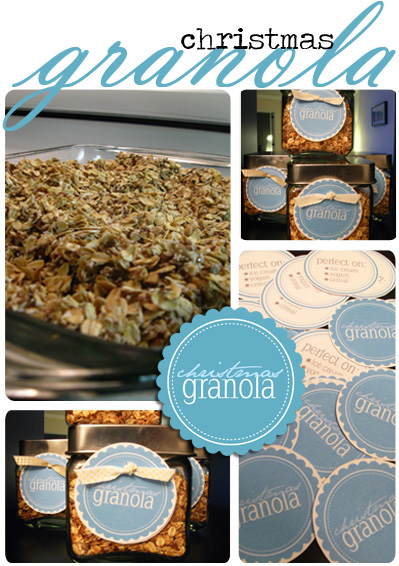 As a kid, I remember the smell of homemade granola baking in the oven. It smelled so delicious – and the taste was wonderful. I've yet to make my own homemade granola, but when I saw these free printable Christmas granola labels over at Peacock Designs via craftig, I got inspired. Will I get it done before Christmas? I sure hope so!
Not only would this be perfect for Christmas, but what about a 'green' wedding? If you are an eco-ist who is planning a green wedding – why not offer up some homemade granola in pretty packaging as wedding favors? This would be ideal for a brunch wedding!
Britt used this homemade granola recipe. My husband has an aversion to coconut, so I headed over to Allrecipes.com to check out some of their recipes.
Here are a few sans coconut: