Thanks to everyone who participated in The DIY Bride and Intimate Weddings book giveway. Your kind comments are much appreciated! Stay tuned for more contests.
I used the random number generator to pick a winner. And the winner is: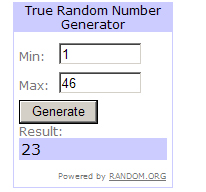 #23 is Darcy B. I'll be sending your books in the mail asap! Hope you enjoy them!