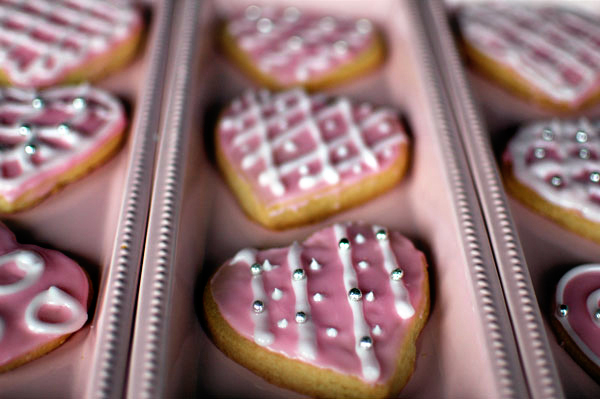 I have made homemade sugar cookies with the recipe I'm giving to you about a half dozen times. Sometimes I don't decorate them, and simply roll them in sugar. No matter how I make 'em, they're always delicious . And they would be superb wedding favors!
I decided to whip these up for Valentine's Day. I am a novice cookie decorator, but I am still pleased with how these turned out!
Recipe for Homemade Sugar Cookies
1/2 cup butter (salted)
1/2 cup margarine
1 cup sugar
1 egg
1 tsp. vanilla
2 1/4 cups all purpose flour
1/2 tsp. baking powder
1/2 tsp. baking soda
Instructions:
Cream butter and margarine well. Add sugar and beat until fluffy. Add egg and vanilla. Mix well. Combine flour, baking powder and baking soda. Gradually add to creamed mixture. (You might have to do the last mixing by hand. )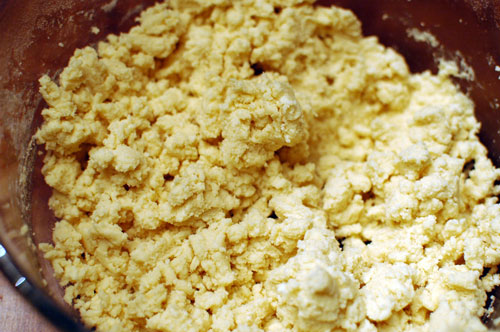 Form dough in a ball and place on parchment paper. Place another piece of parchment paper over the dough.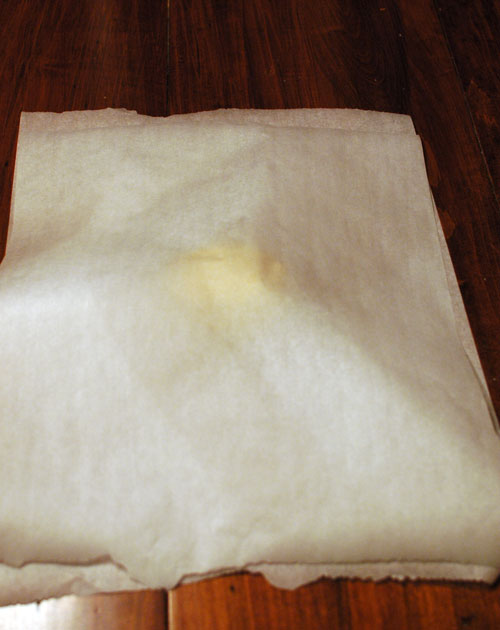 Using a rolling pin to roll the dough approximately 1/4 inch thick. Use cookie cutters to cut out your shapes.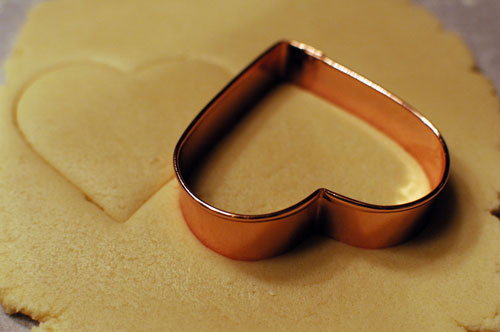 Place onto cookie sheet.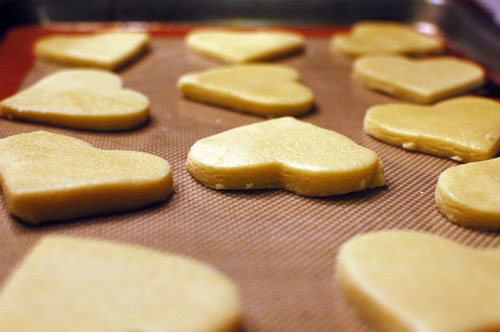 Bake at 350 degrees for 16 or 17 mins.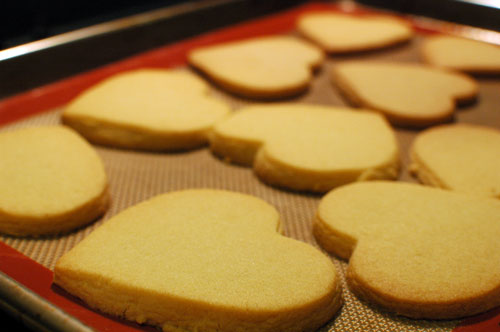 Let cool. Decorate cookies.
Sugar Cookie Icing (Adapted from this recipe.)
1 cup confectioners' sugar
2 – 4 teaspoons milk
2 teaspoons light corn syrup
1/4 teaspoon almond extract
food coloring
Stir together confectioners' sugar and milk in a small bowl until smooth. Beat in corn syrup and almond extract until the icing is smooth and glossy. Add more corn syrup if the icing is too thick.
Divide into seperate bowls and add food coloring to each bowl.
Place icing into sandwich sized ziplock freezer bags. Snip one of the corner's of the bag and add decorating tip.
Use a knife to coat the cookies with icing. After the cookies have been coated, use the piping bag to pipe design. Add sprinkles etc. if desired. Let dry.
Enjoy!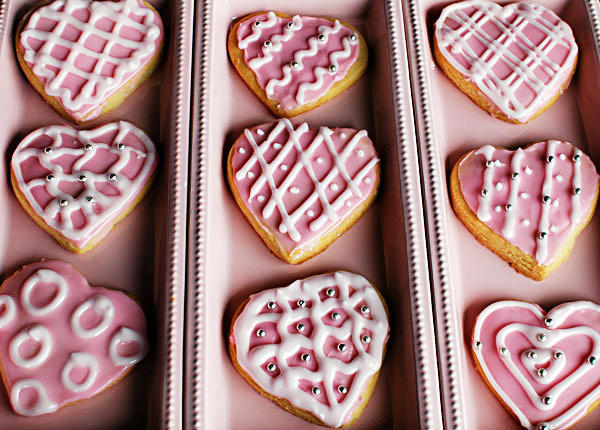 I must say, these two cookies are my favorite of all. My two little girls decorated them.