Looking to add a dramatic flair to your bridal ensemble? Bridal capes are all the rage right now. Etsy recently announced that on-site searches for bridal capes have gone up 44% within the last year. And it's no wonder that capes have taken off. Firstly, they are one of the few bridal accessories that add a ton of glamour while being easy to get in and out of (we're looking at you, fresh floral crowns). Secondly, they are so Instagram worthy! They instantly transform you into a sophisticated goddess. 
See what we mean about goddess-like? This cape from RebeccaSchoneveld is 100% splurge worthy.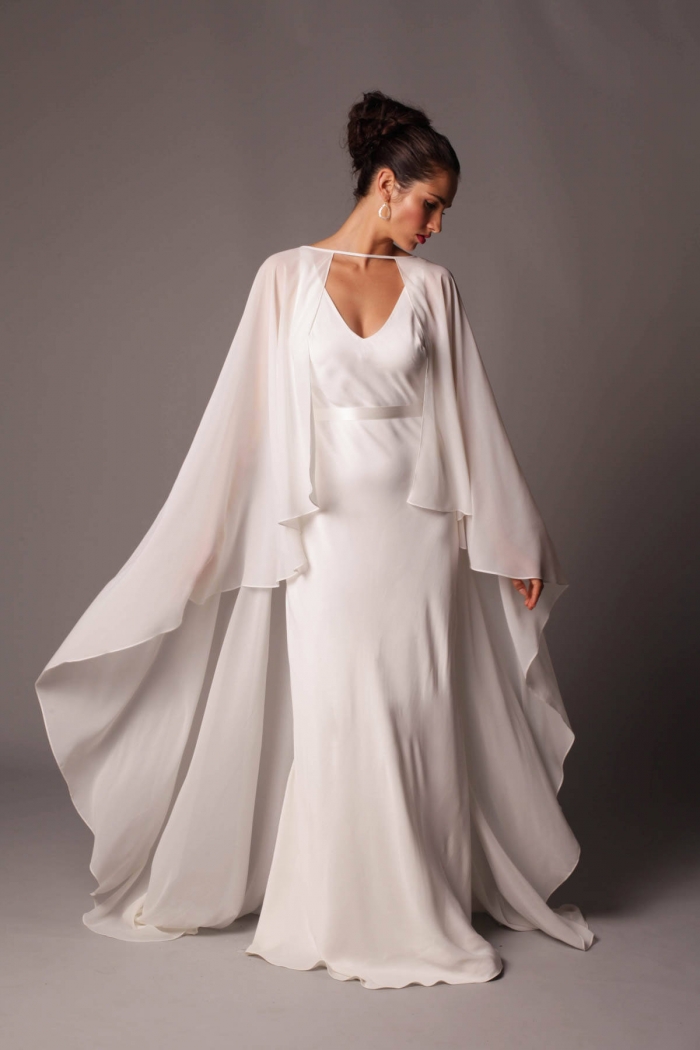 Looking for the whole package? This ethereal cape from ChampagneAndGRITco comes with a piece of showstopping crystal back jewelry.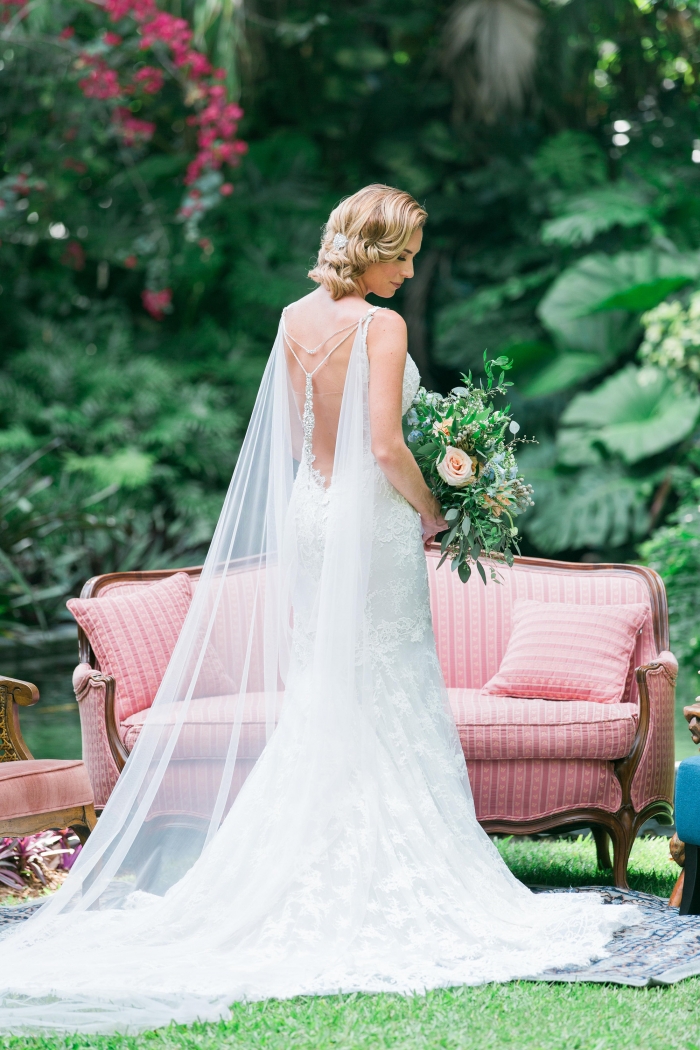 For a subtler, but equally elegant option, go with this bridal cape and back necklace from floraljewellery.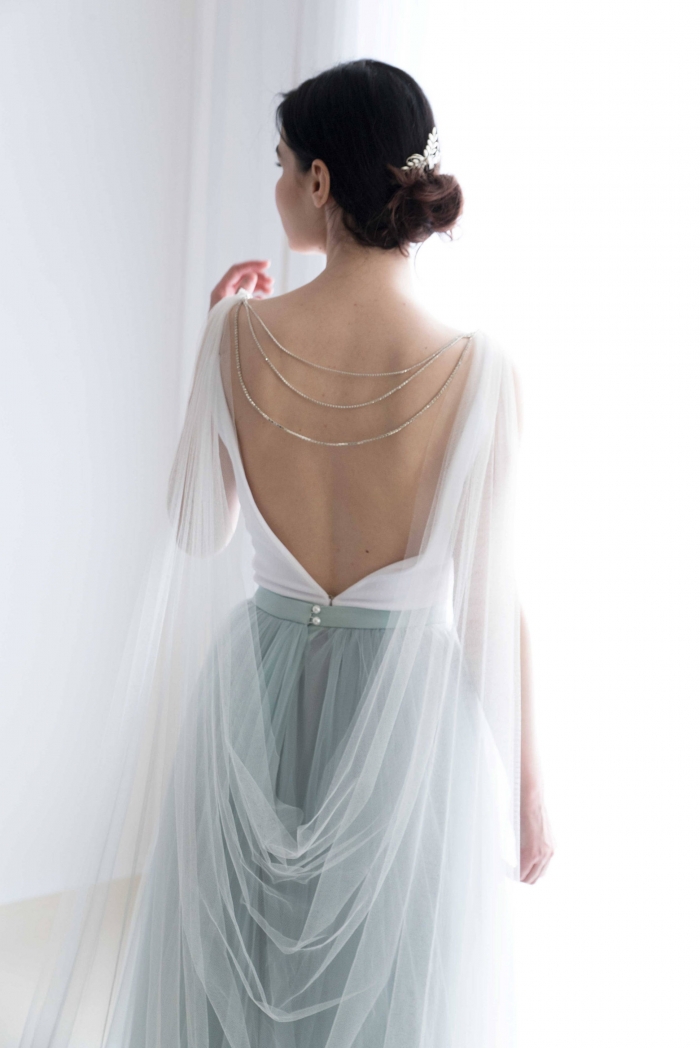 Soft, graceful, and oh-so pretty, this cape from WhiteStudioBridal is worth ever cent. Also, might we mention that you need a swing for your bridal photo shoot? It totally adds to the whole otherworldly goddess effect.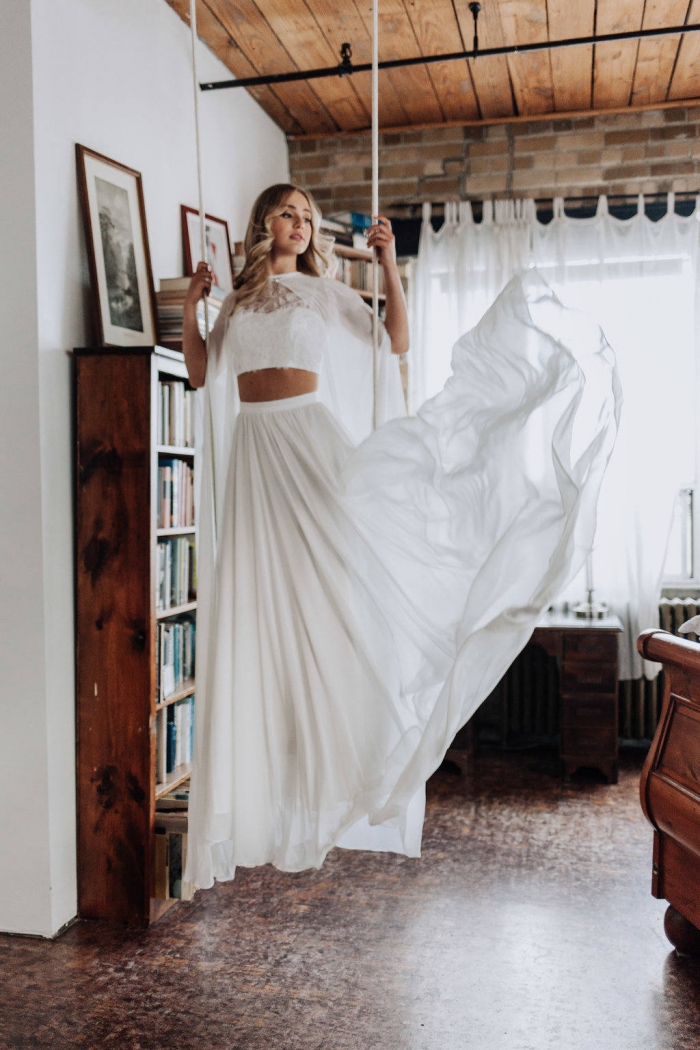 The subtly ruffled edges on this crepe bridal cape from AliceAndMaeBridal add a touch of drama when the cape is in motion.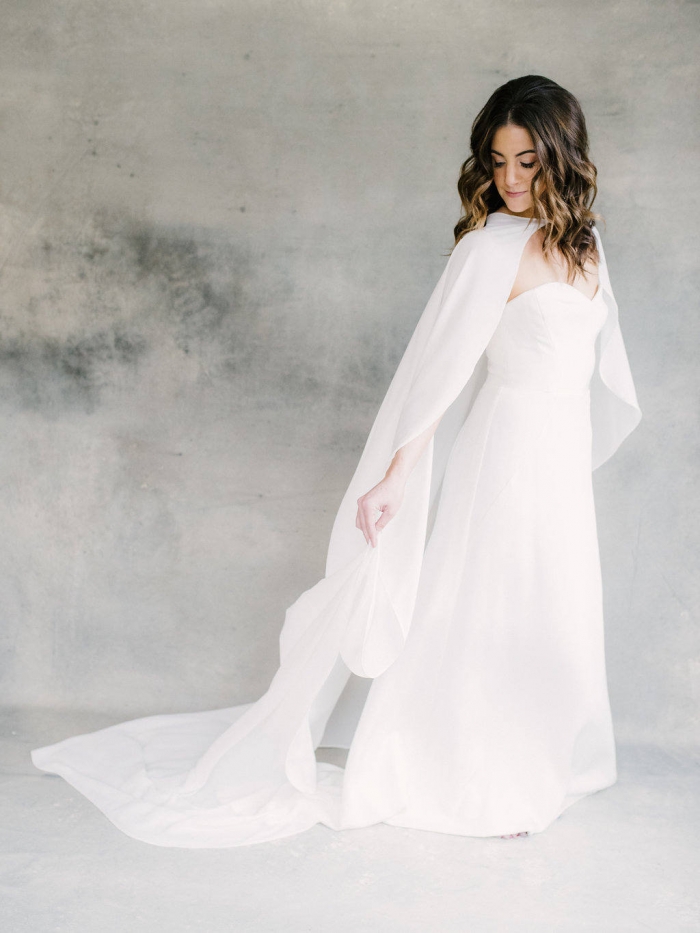 We love the timeless style of this lace adorned cape from AliceAndMaeBridal. The detailing is beautiful and sophisticated.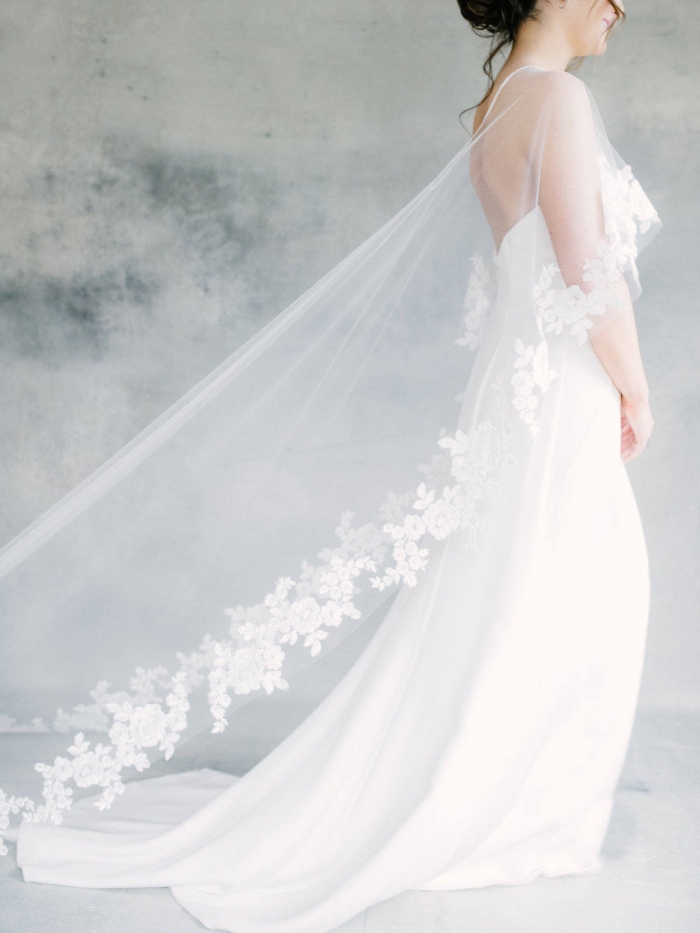 Ditch your veil for this stunning cape from floraljewellery.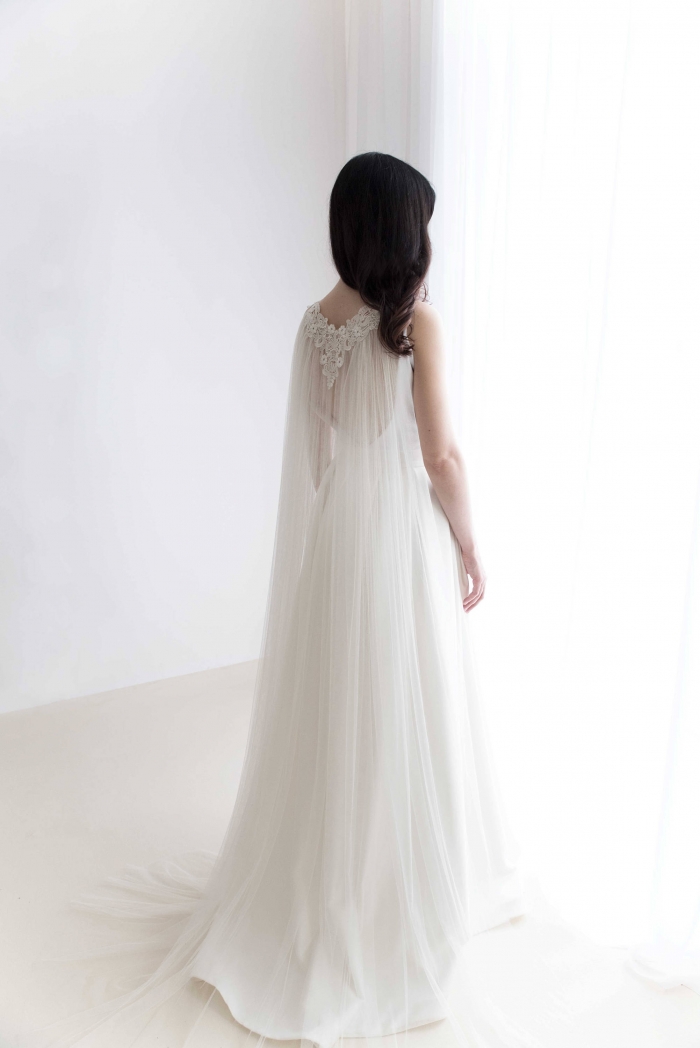 Now for the showstopper: this 12 foot long veil from ChampagneAndGRITco is just what you need to make an unforgettable entrance!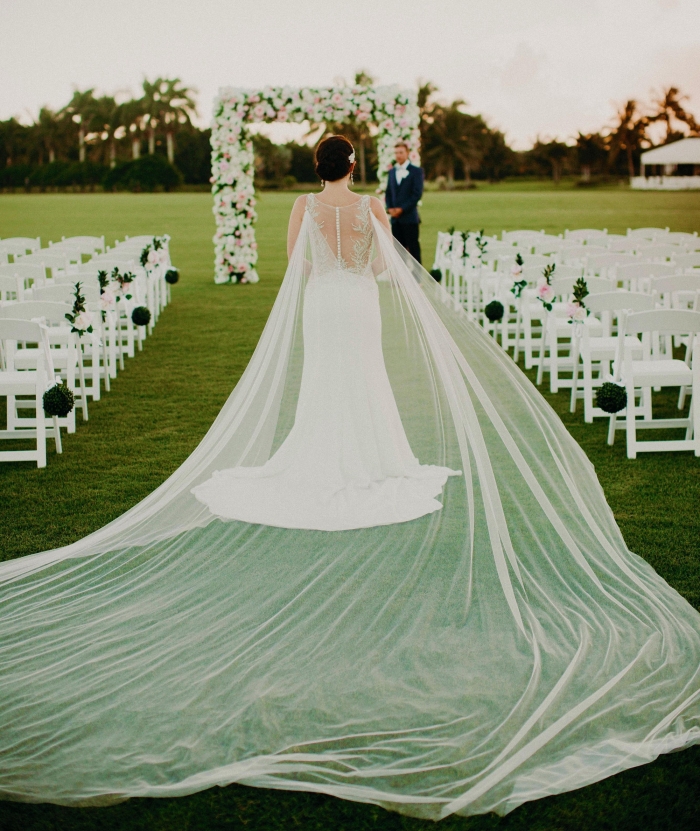 *This post contains Etsy affiliate links.