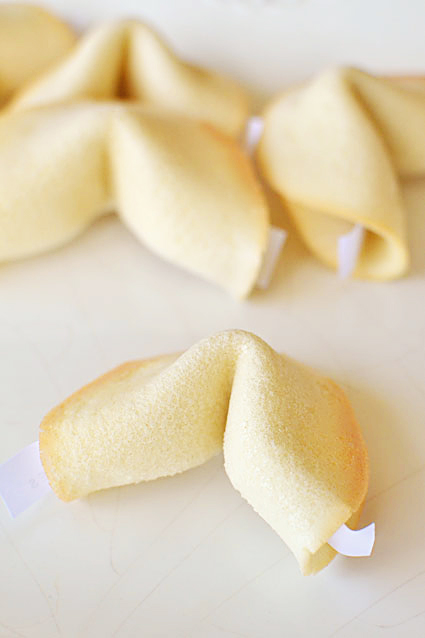 Want to learn how to make awful fortune cookies? Read on!
I just made my first batch of DIY fortune cookies and couldn't wait to share the results with you. I think they turned out great for a first attempt, at least in looks!
But they taste horrible!
Sometimes this DIY wedding stuff just doesn't turn out. I spent more than an hour on these little demons and then another hour+ writing up this tutorial, but the next morning after I tasted them, I was horrified. They have the consistency of shoe leather.
Since you can only make three of these at a time, you'd need a ton of patience to make these as favors even if they had turned out.
The lesson here: some things are best not DIYed! You'd be much better off buying custom fortune cookies
and using your creative skills elsewhere.
How (Not) to Make Fortune Cookies (Adapted from Allrecipes.com)
Ingredients
1 egg white
1/8 teaspoon vanilla extract
1/4 cup unbleached all-purpose flour
1/4 cup white sugar
1.5 tablespoons water
Preheat oven to 325 degrees
Write fortunes/favorite quotes or print them out on your computer. Strips should be 4 inches long and approximately 1/2 inch wide.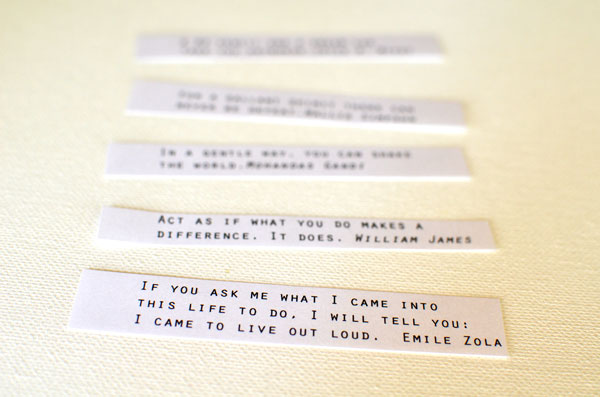 Mix egg white and vanilla until foamy but not stiff.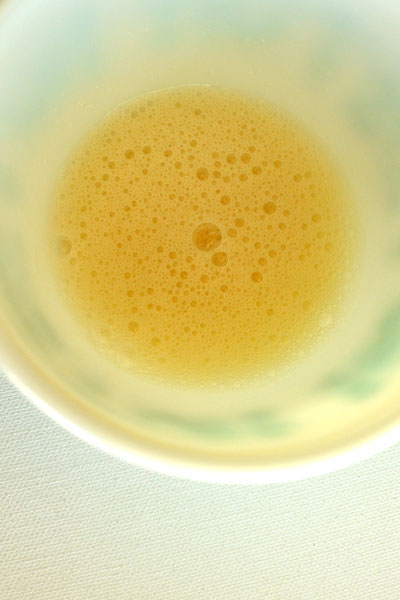 Sift flour, salt and sugar and blend into egg white mixture. Add water and stir.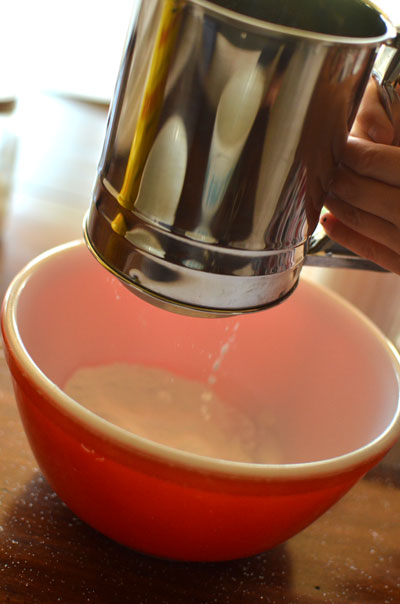 Place Silpat on baking sheet. If you do not have Silpat, generously grease cookie sheet. Place teaspoonfuls of the batter onto Silpat or baking sheet.
Use the back of a spoon to move the batter around so that if forms a circle that is about three inches in diameter. Make three circles.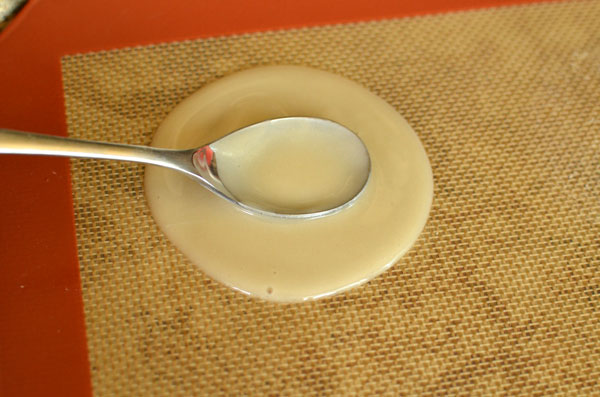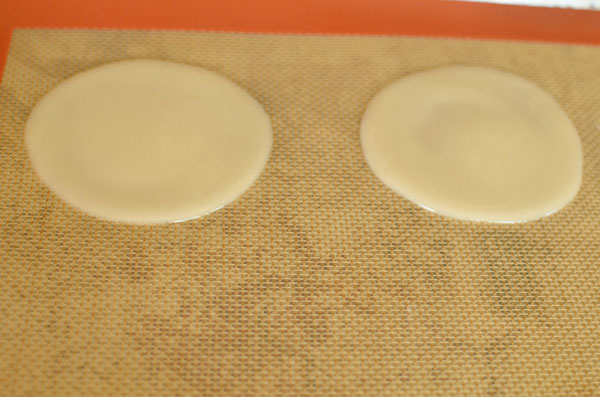 Bake for 9-10 minutes.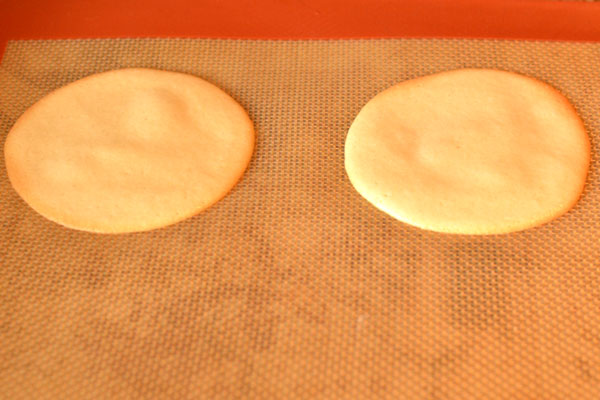 Remove from oven and quickly remove a cookie with a spatula (I used a metal barbecue spatula) from the sheet and onto a wooden board.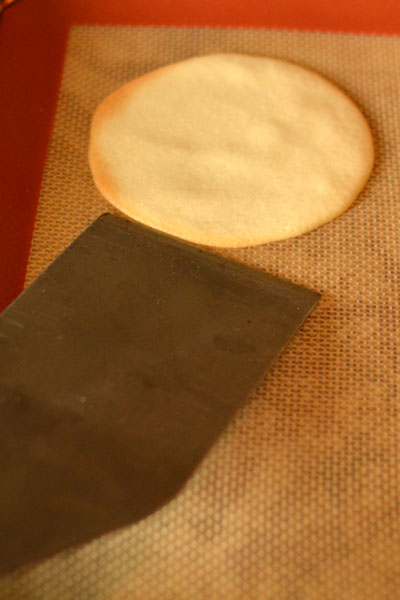 Quickly place the fortune/quote on the cookie close to the middle.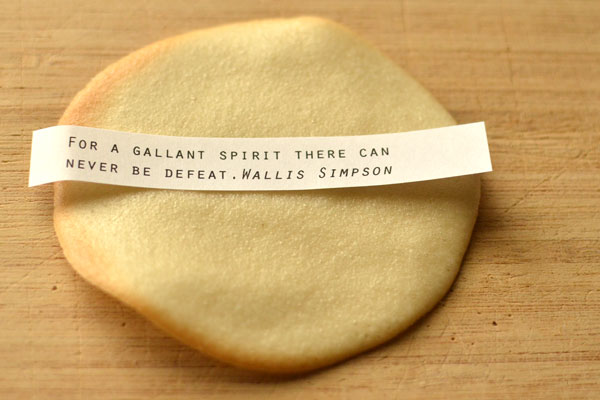 Fold the cookie in half. Place the folded edge on the rim of a cup and pull the pointed edges down, one on the inside of the cup and one on the outside.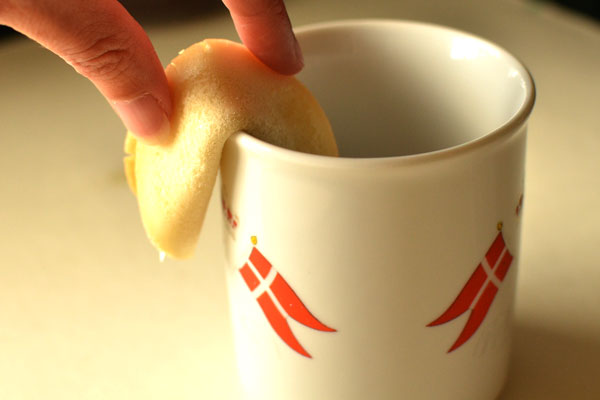 Place the folded cookies into the cups of a muffin tin to hold their shape until firm.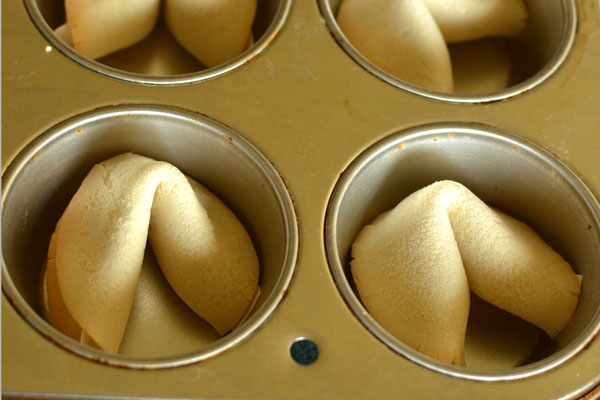 Voila! Some of your edges might get a wee bit cracked, so if you're going for perfection you might opt for the store-bought type.