Hydrangeas have seen a huge boost in popularity.
For weddings, they're styled in one color or mixed with other lush colors to show their true beauty and simplicity.
I'll start with the most dreamy use of hydrangeas. This swoon-worthy runner was made using all green hydrangeas and is so incredibly beautiful I can barely stand it!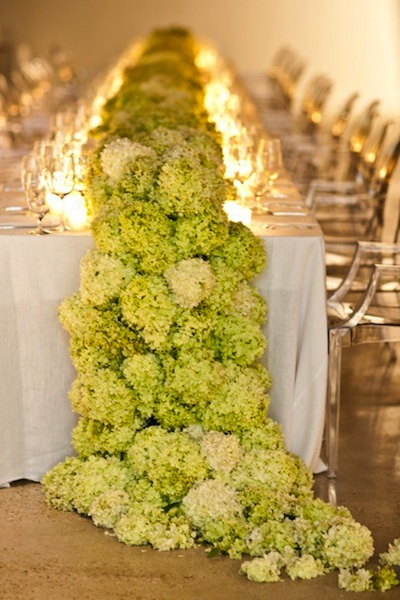 While the runner is rather grand, even the most simple use of a hydrangea cut short and placed in a vintage tea cup can have an impact that most single stems of a bloom couldn't achieve. Here's another example where a simple vessel and just a few stems can be just as good (if not better) than a packed centerpiece.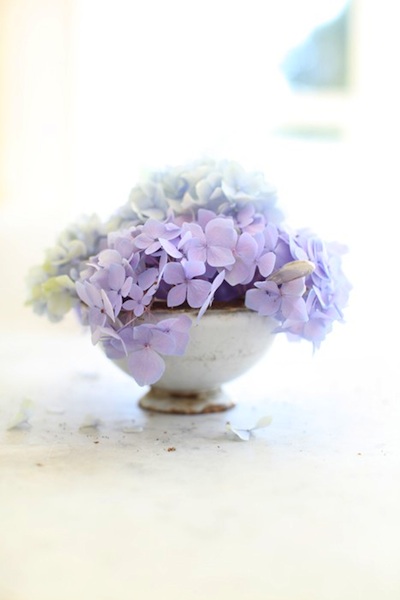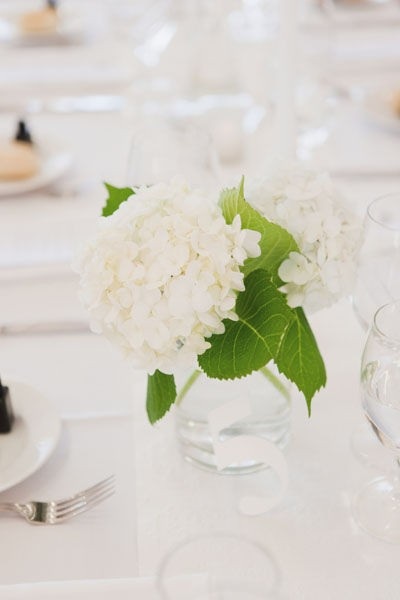 Being the versatile flowers that they are, hydrangeas also look beautiful when bunched tightly together.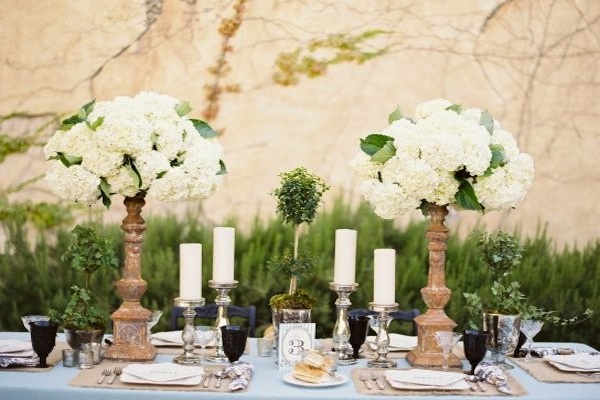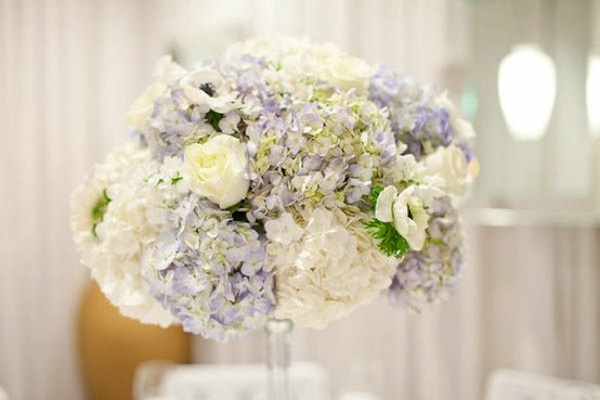 Bouquets made up of hydrangeas are of course a favorite as well! If you're wedding day is going to be hot though, make sure to keep them in water as much as you can to avoid wilting. These bouquets have a fresh and simple look that would be perfect for an outdoor wedding. Check out the DIY tutorial for how to make a bouquet like the pink one!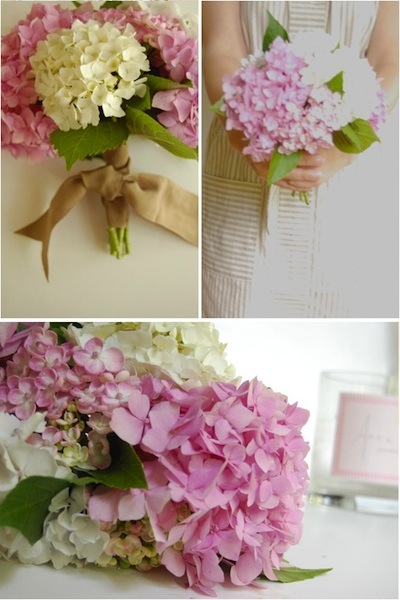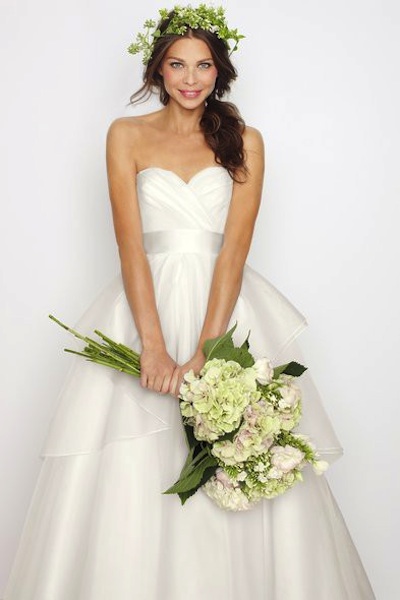 Hydrangea inspiration isn't limited to just the fresh cut variety. Here is a simple, yet gorgeous rose and hydrangea inspired cake as well as pretty hydrangea cupcakes!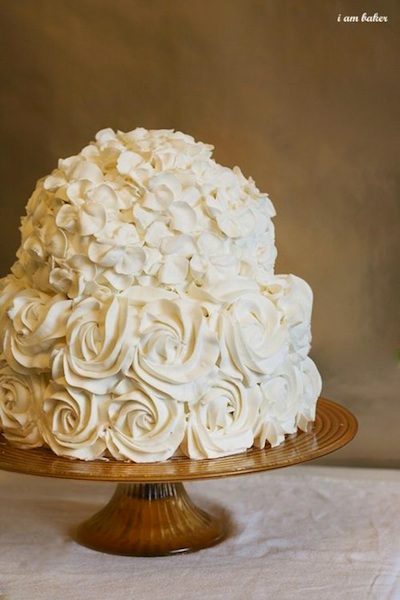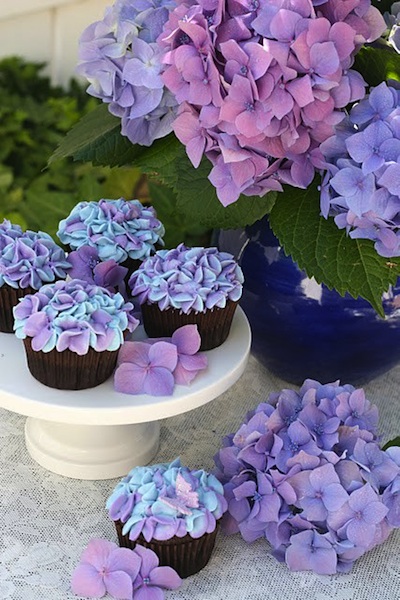 These hydrangea inspired invites are gorgeous as well.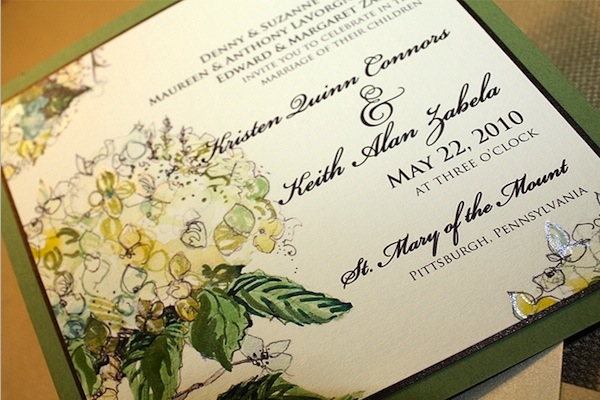 Here's a cute hydrangea inspired DIY pomander too! Learn how to make this hydrangea pomander.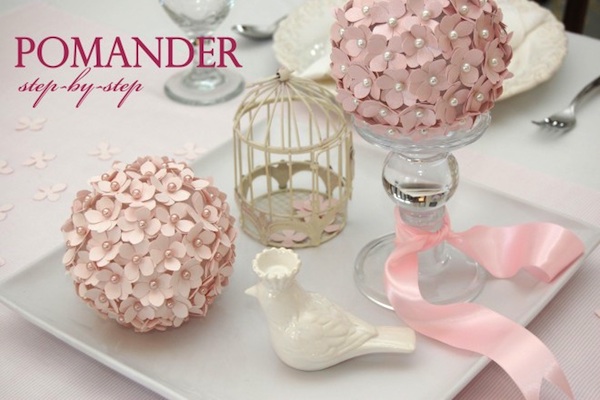 If seeing all of these gorgeous flowers has inspired you there's a few things you should know: they're in season in the summer, so if you're getting them at another time know that the price may be inflated with the quality and size decreased.
Heat or lack of water can make them wilt or appear "droopy." The white varieties can also show bruising more easily. Have no fear though, as long as you're styling these flowers in water or wet floral foam them should do fine!
If your wedding is going to be on a very hot day and the flowers won't have relief from it, you may want to think of another variety of flower. If using the hydrangeas in your bouquet, that's okay too, just make sure to be storing them in water whenever you're not using them (for photos or during the ceremony).
Prices for hydrangeas range roughly from $3.00-$7.00 per stem depending on how many you're ordering and from which time of year. Thankfully these beautiful blooms are all over the world and grow in many people's gardens; you may be able to get enough for your bridal parties' bouquets just from a friend or neighbor!
Photo One: simplesong.typepad.com; Photo Two: dreamywhites.blogspot.com; Photo Three: stylemepretty.com; Photo Four: valdirose.blogspot.com; Photo Five: stylemepretty.com; Photo Six: projectwedding.com; Photo Seven: watters.com; Photo Eight: iammommy.typepad.com; Photo Nine: glorioustreats.blogspot.com; Photo Ten: momentaldesigns.com; Photo Eleven: intimateweddings.com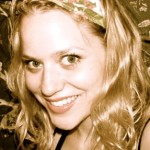 Rebekah is a DIY obsessed, wedding and event styling wizard who loves hunting her bay area    homeland for clever craft ideas, vintage gems, bargain buys, new pieces for her vintage rental line  and blogging inspiration. She and her husband live and write in Oakland. Read her blog.