Charlotte Ricard-Quesada, founder and creative director of La Fête, was the brainchild behind today's stunning same-sex styled shoot called 'I Do In Blue', set in a beautiful French chateau. Here's what she has to say about the stunning styled shoot, photographed by Divine Day Photography:
The starting point for planning this shoot was the colour. We knew that we wanted to incorporate shades of purple, but naturally moved towards a dominant blue colour with crimson and amethyst accents.
We wanted our grooms to fit the colour scheme, while retaining their own personal style, hence the navy suit and patterned blue tie, to the bright blue suit and pink tie.
Once the colour palette was set, we began to think of the style of shoot we wanted to create. Because of our French heritage, we have always been immensely inspired by our country's history and after seeing a piece of royal blue Toile de Jouy fabric, we were set on a regal and decadent theme.
We began researching châteaus in France and came across Chateau de Chaillan. We were able to use several parts of the property, from the château steps and formal dining room, to the tower for the ceremonial shots.
Our stationery by the fantastic De Winton Paper Co. combined both nature in the delicate floral border and the majesty of the venue, with a bespoke watercolour illustration of Chateau de Chaillan.
In keeping with our overall theme, Château Challain created for us a stunning three-tiered royal blue cake, complete with gold detailing, frame accents, edible pearls and sugar flowers.
As much as we wanted to keep the ceremony shots relatively simple, we chose to make sure that the reception looked as regal as possible, with a matte gold cloth, polished gold cutlery, matching crockery, with a feathered mat beneath. The chair cushions were covered in electric blue fabric and the glassware, like the chandeliers hanging over the table, was cut crystal.
The flowers supplied by Château Challain were an integral part of this shoot. The arrangements in the ceremony shots were very purple with hints of pink, while the display in the dining room blended white, crimson and purple with foliage and branches, for a luxurious yet wild feel.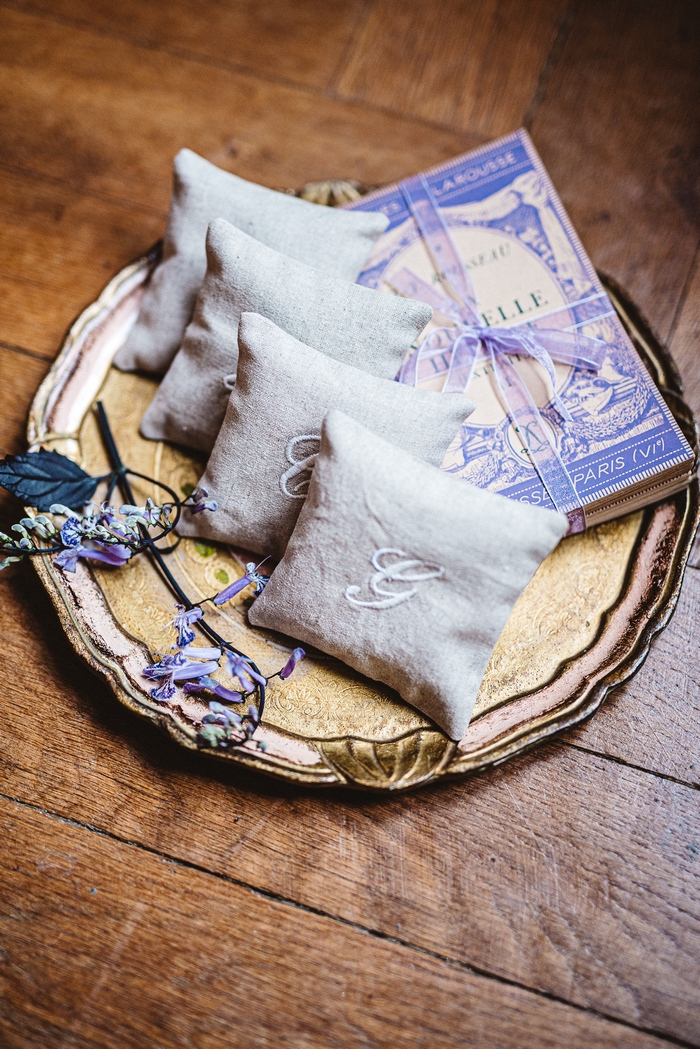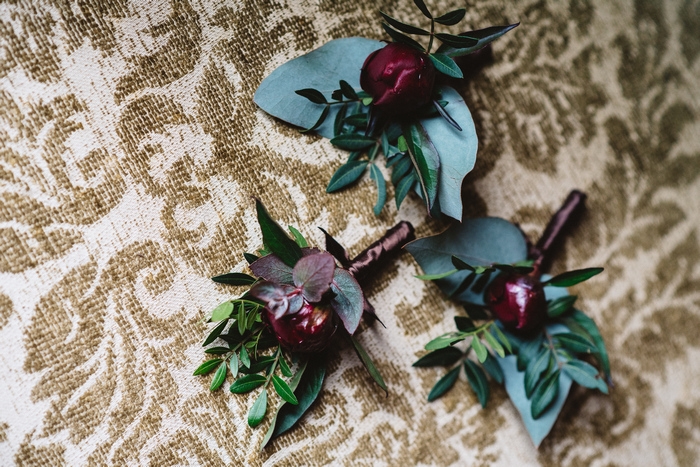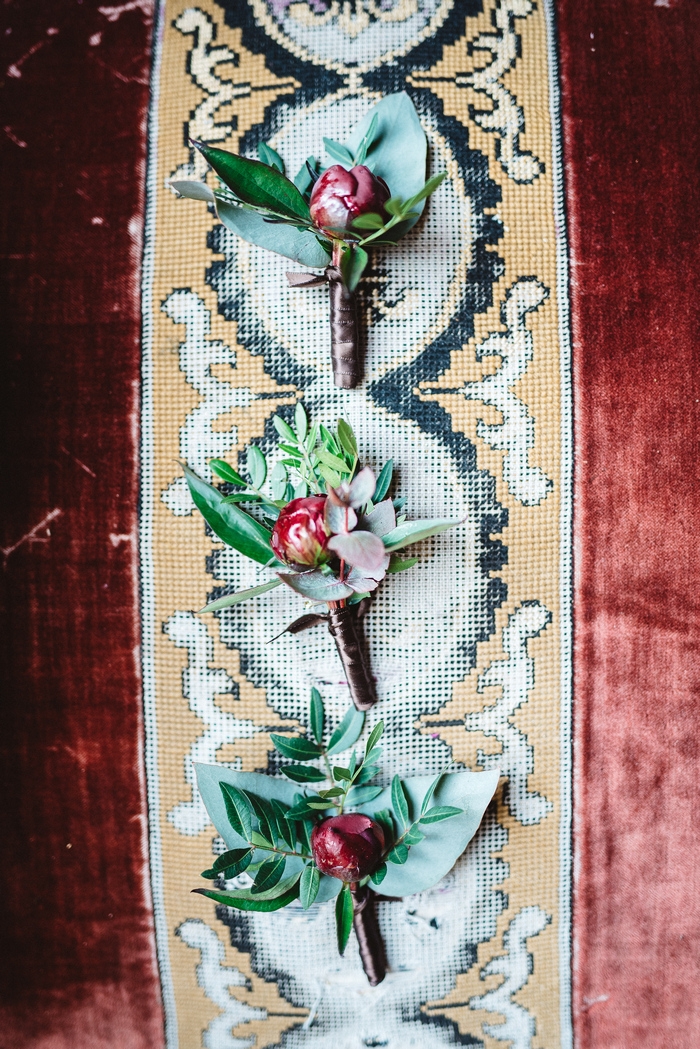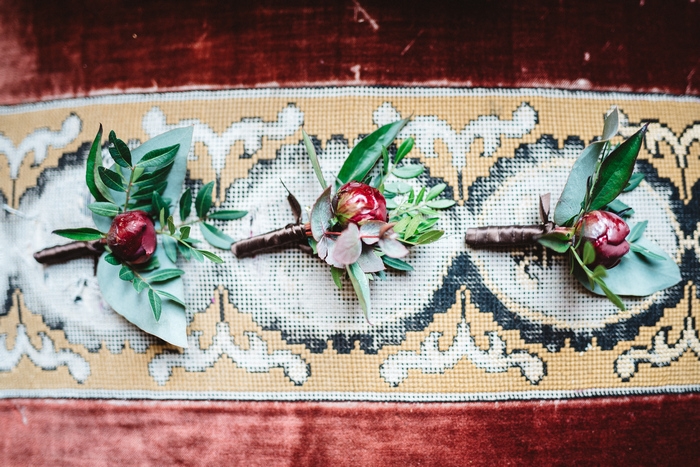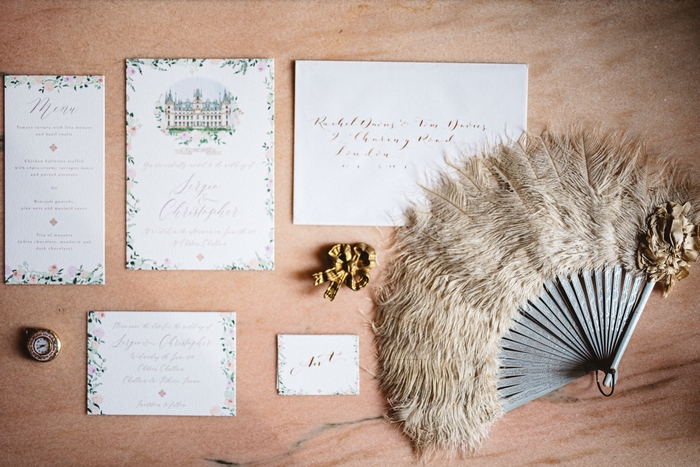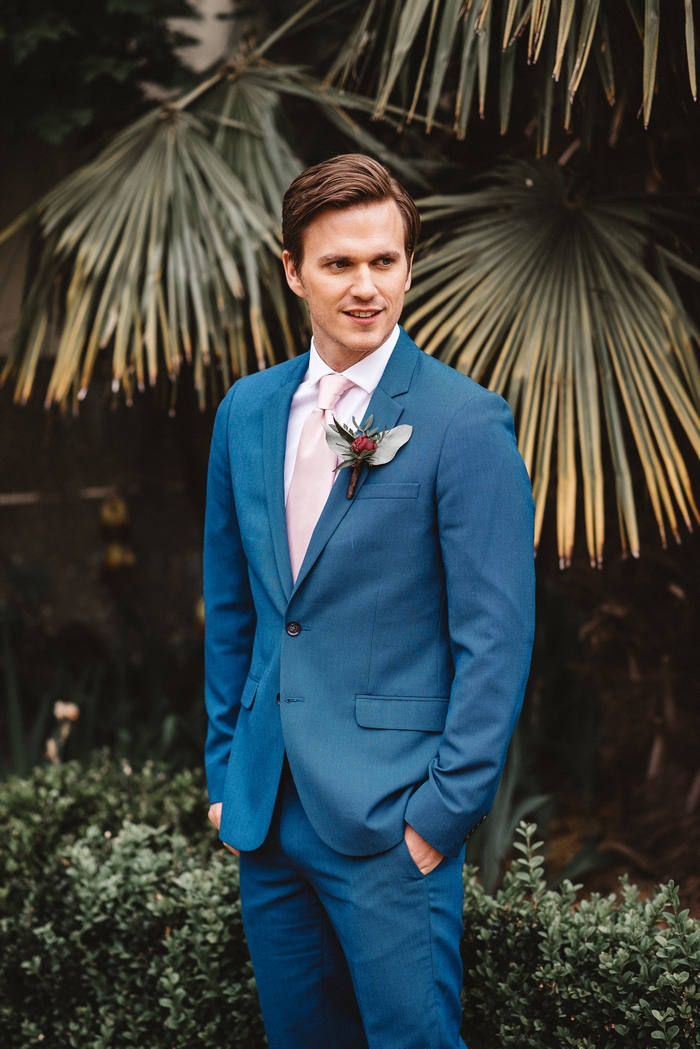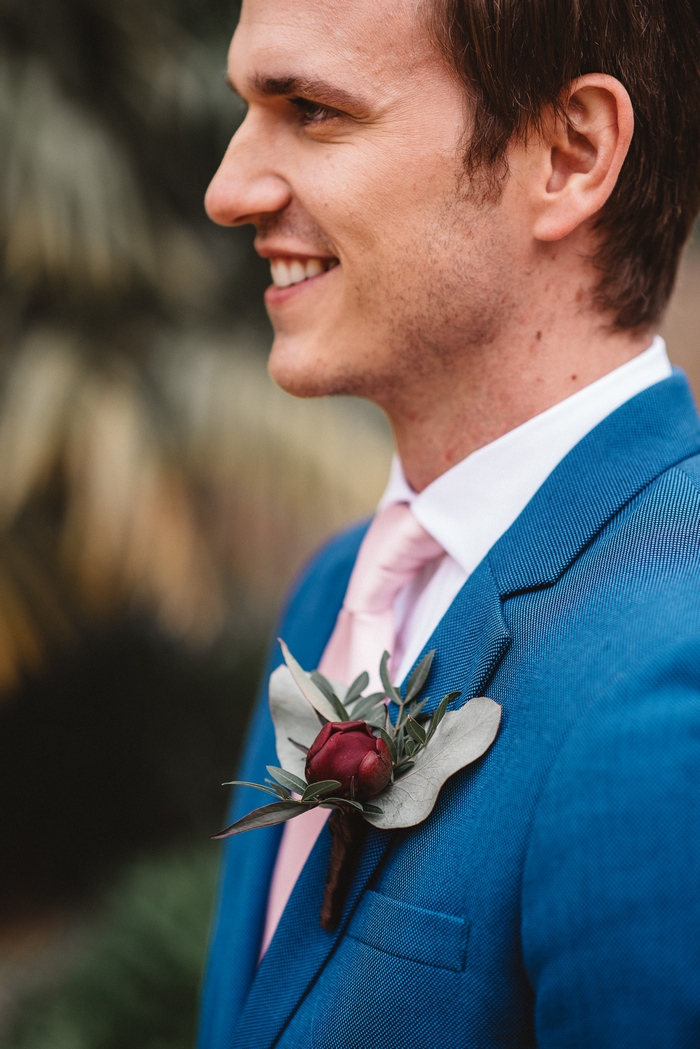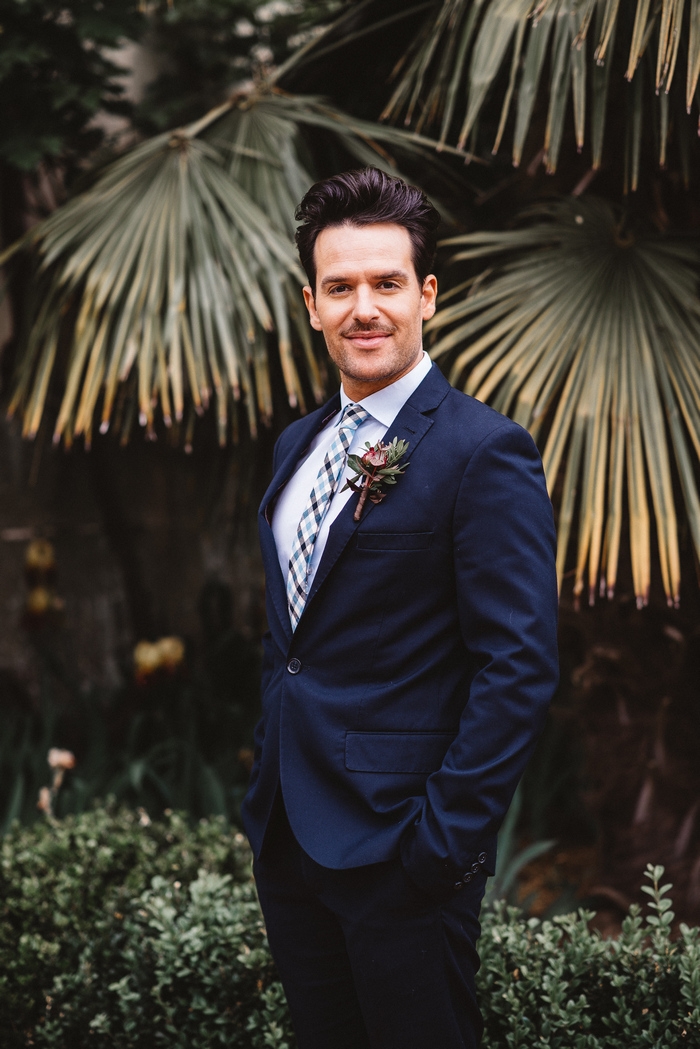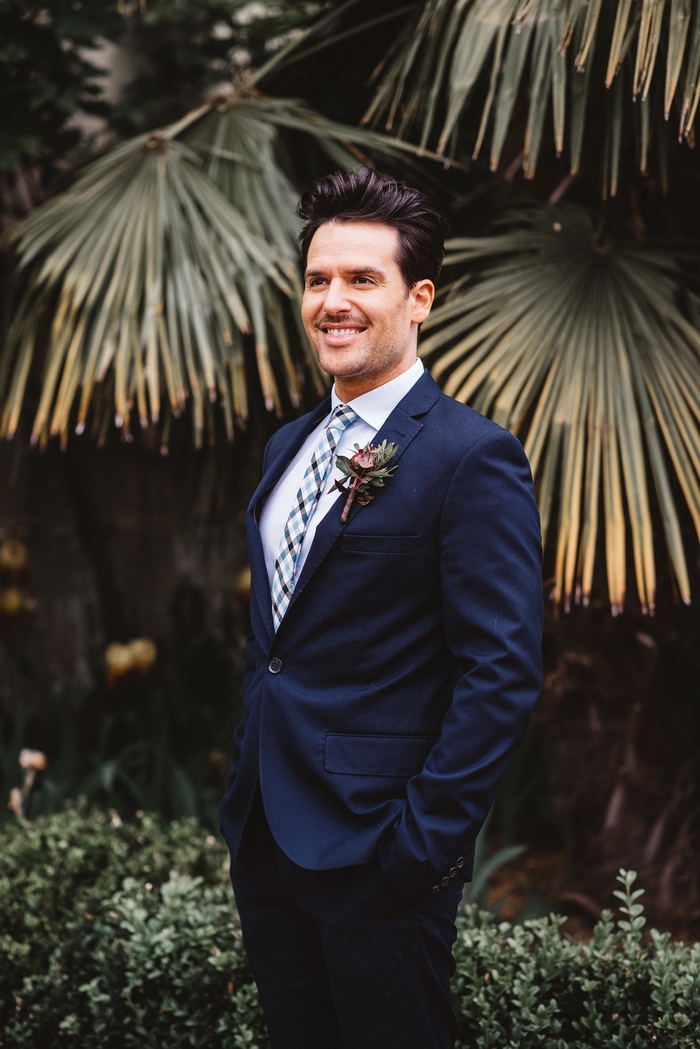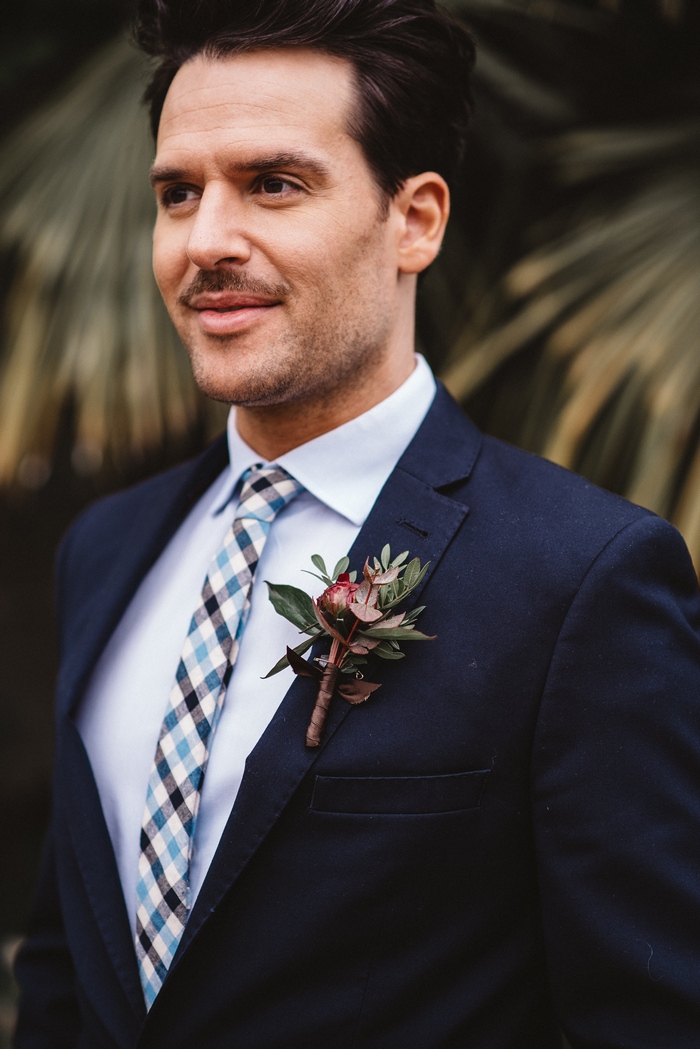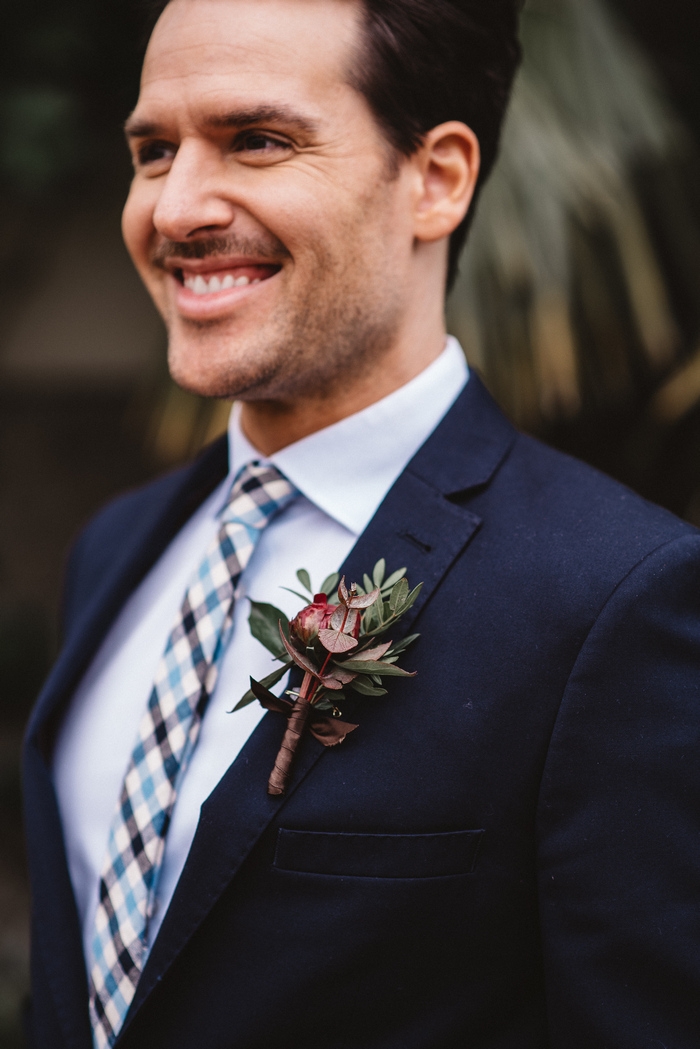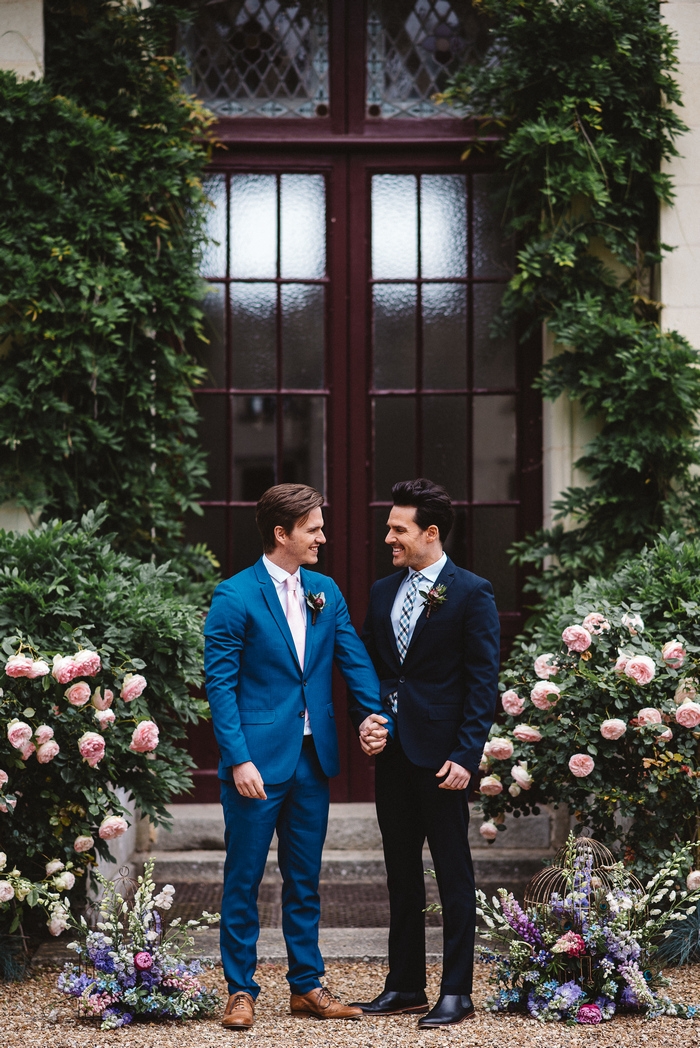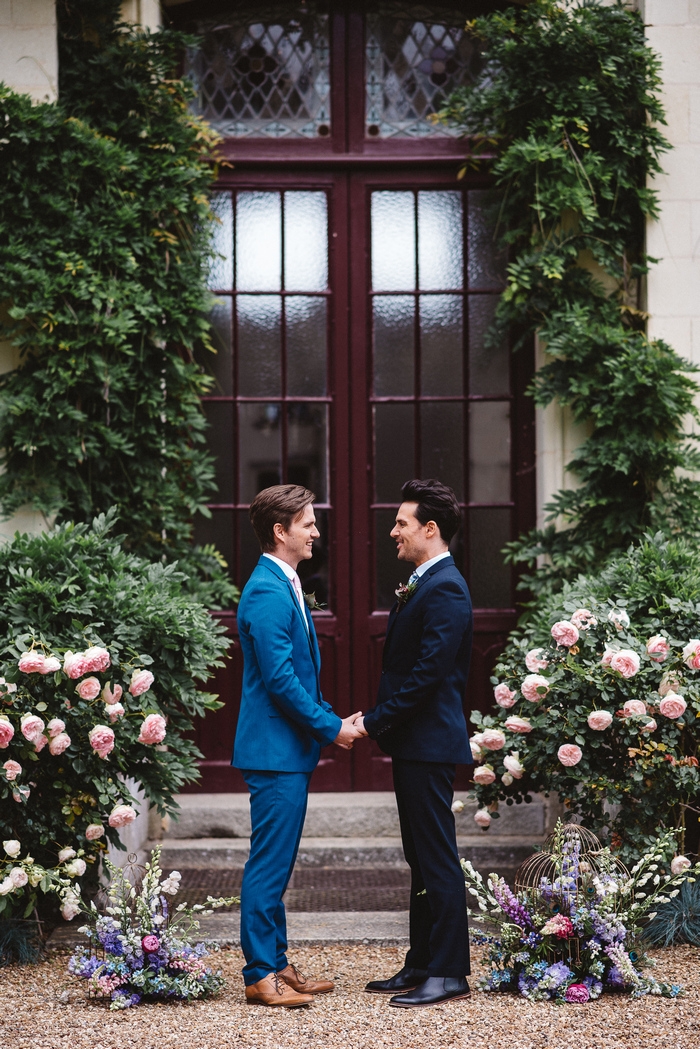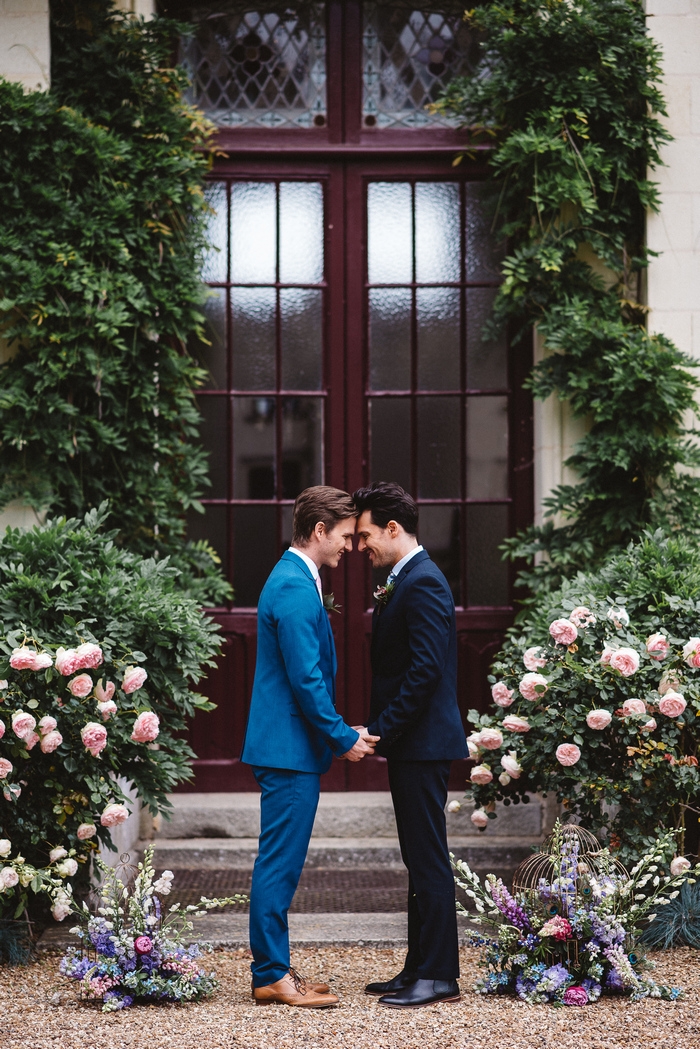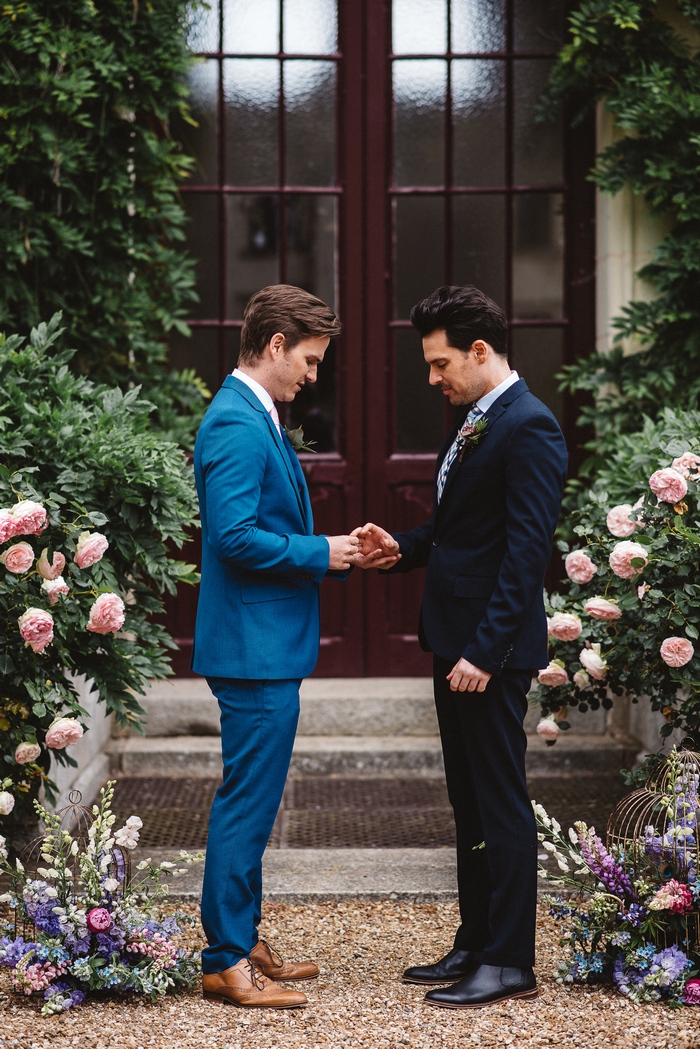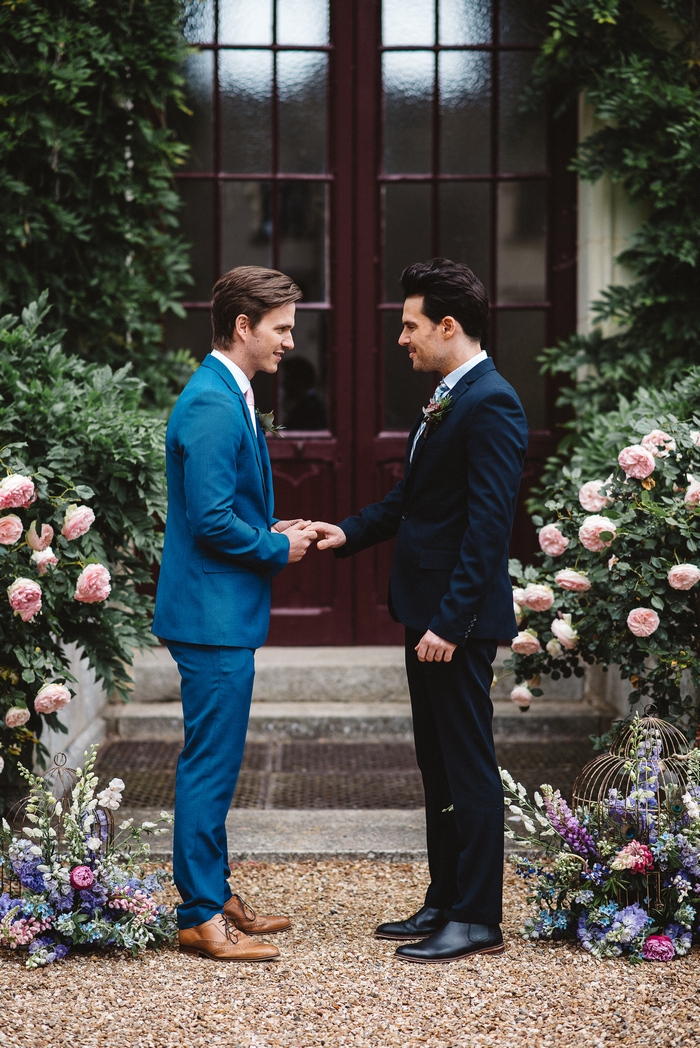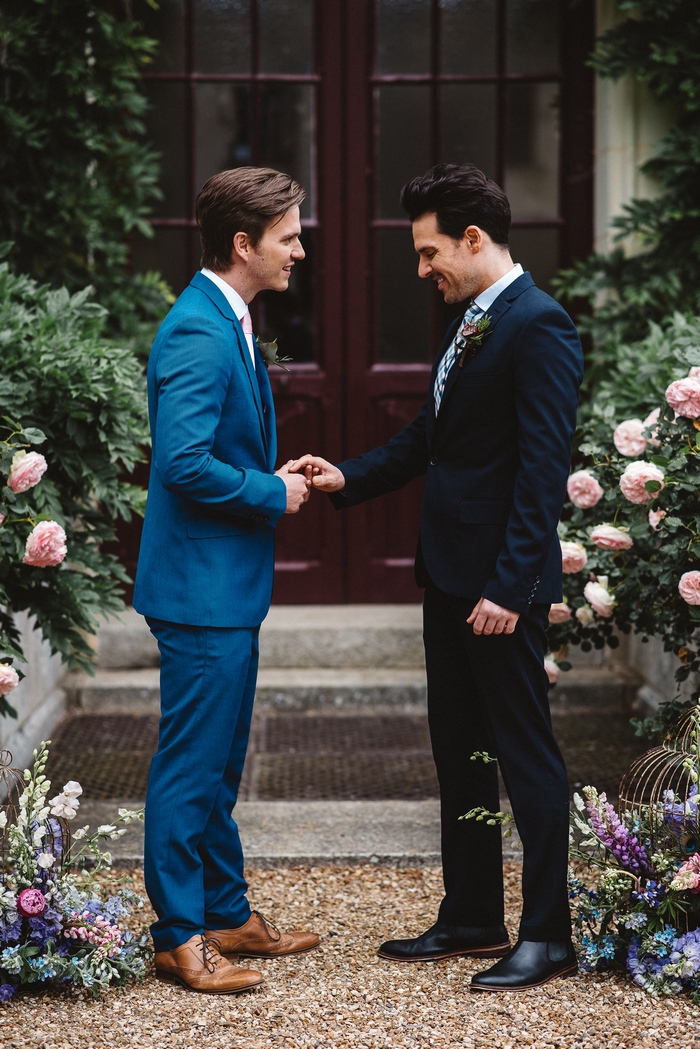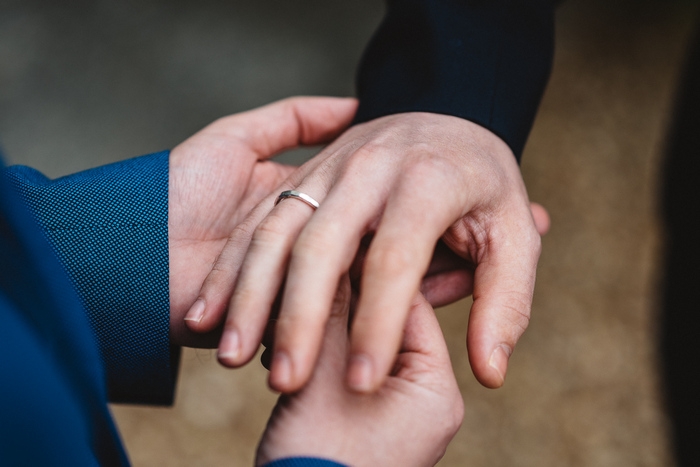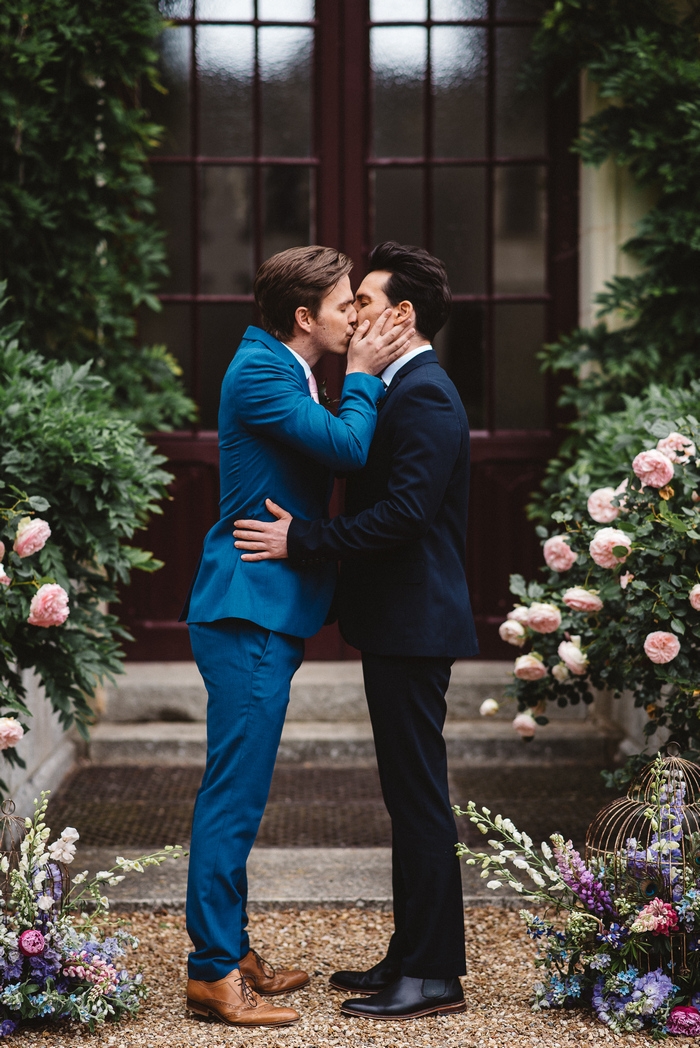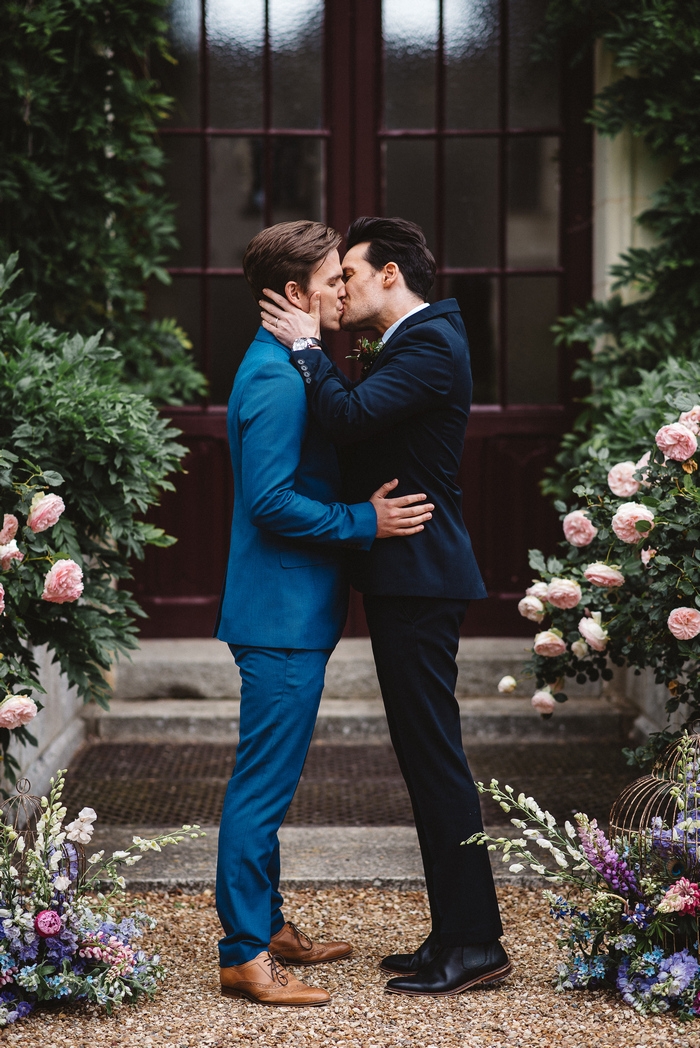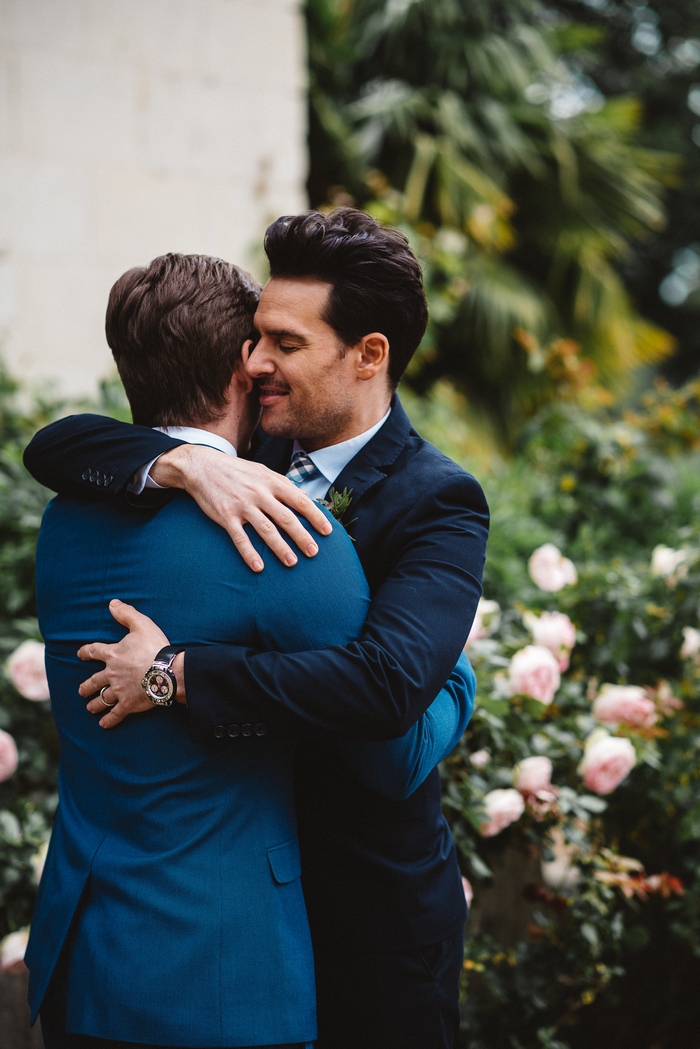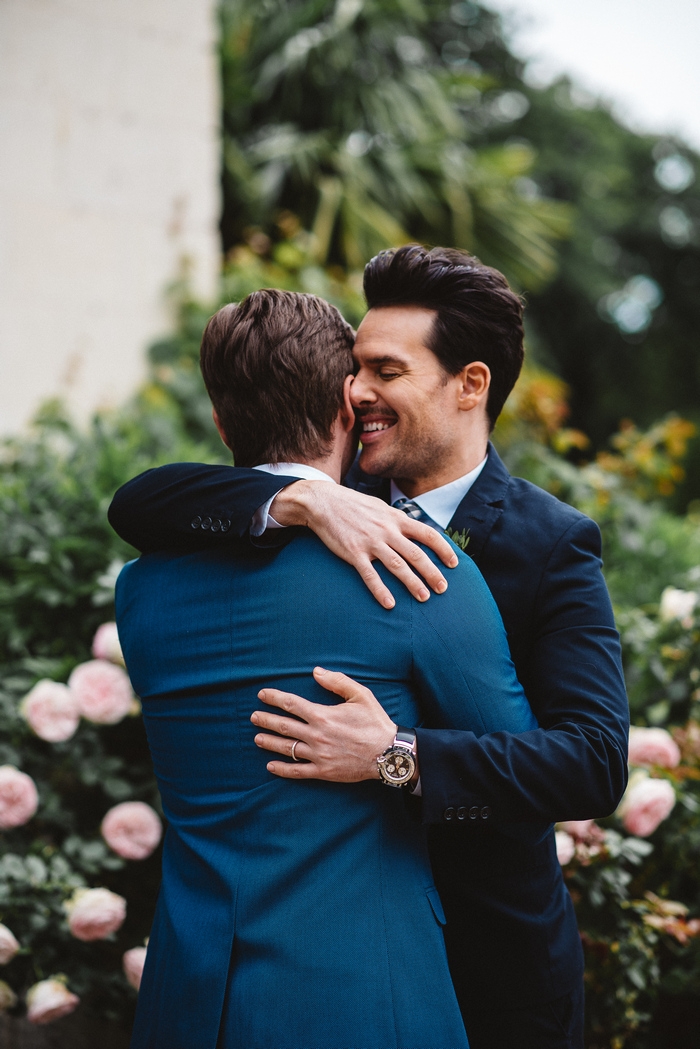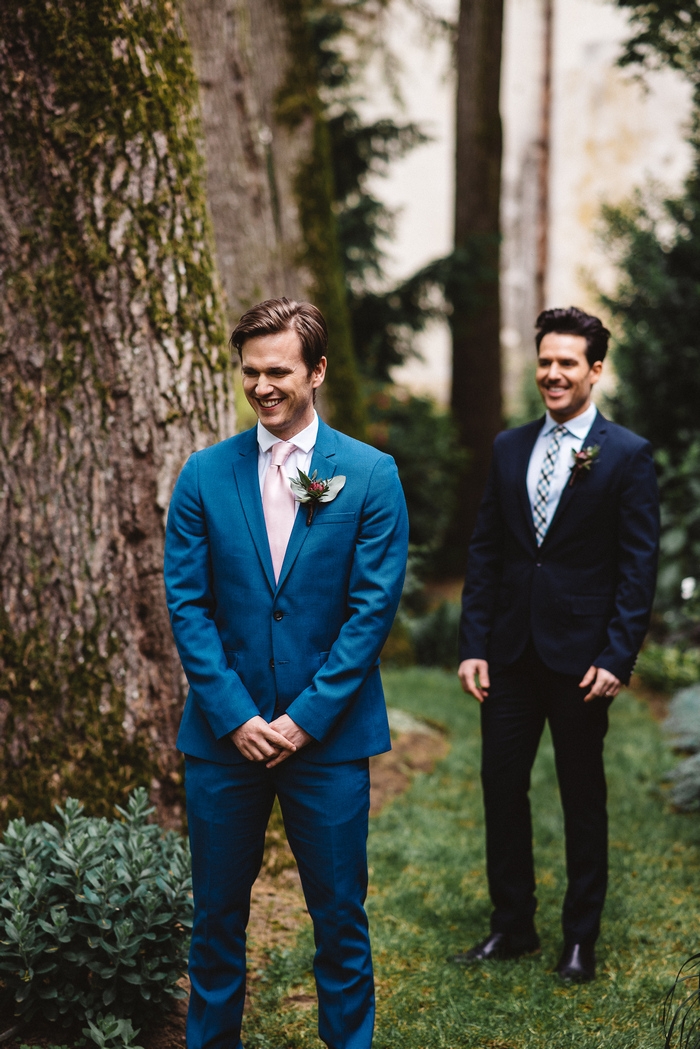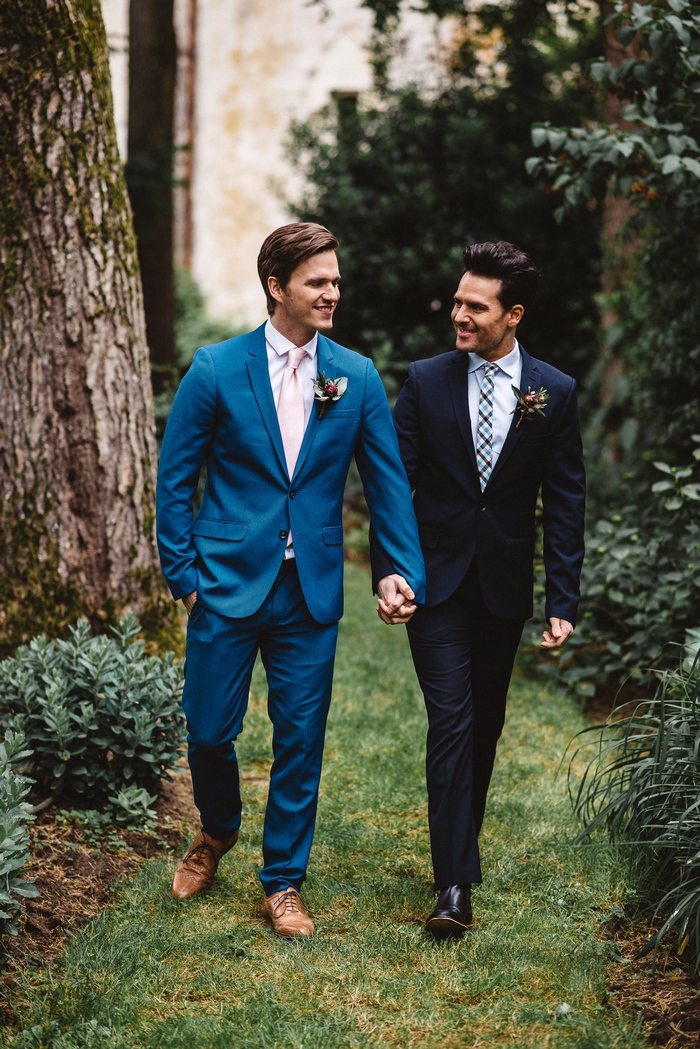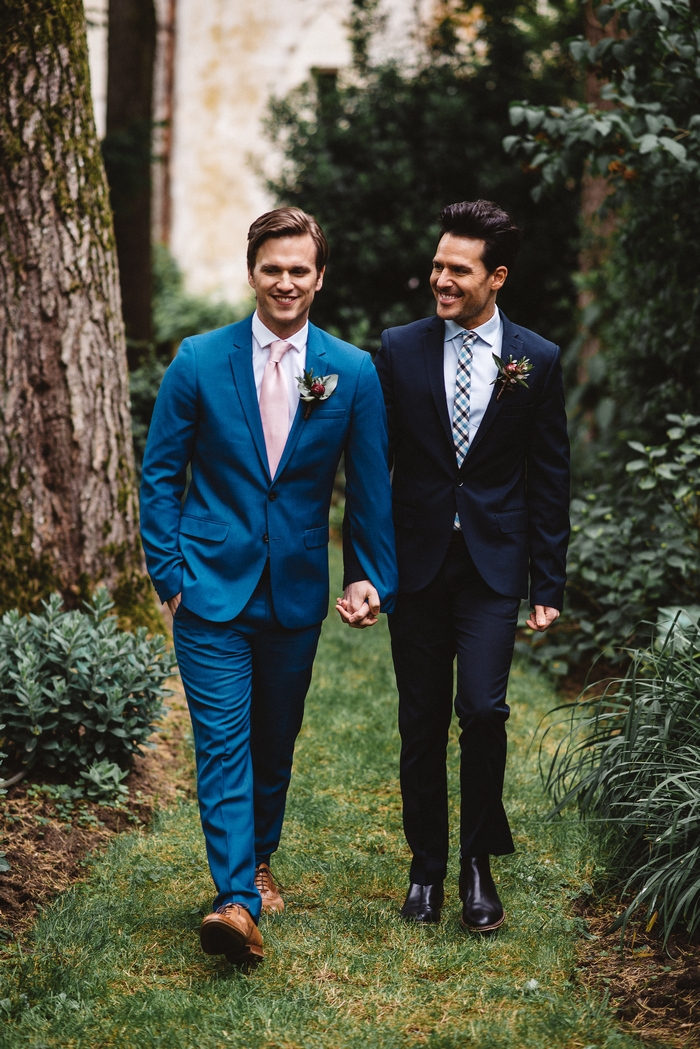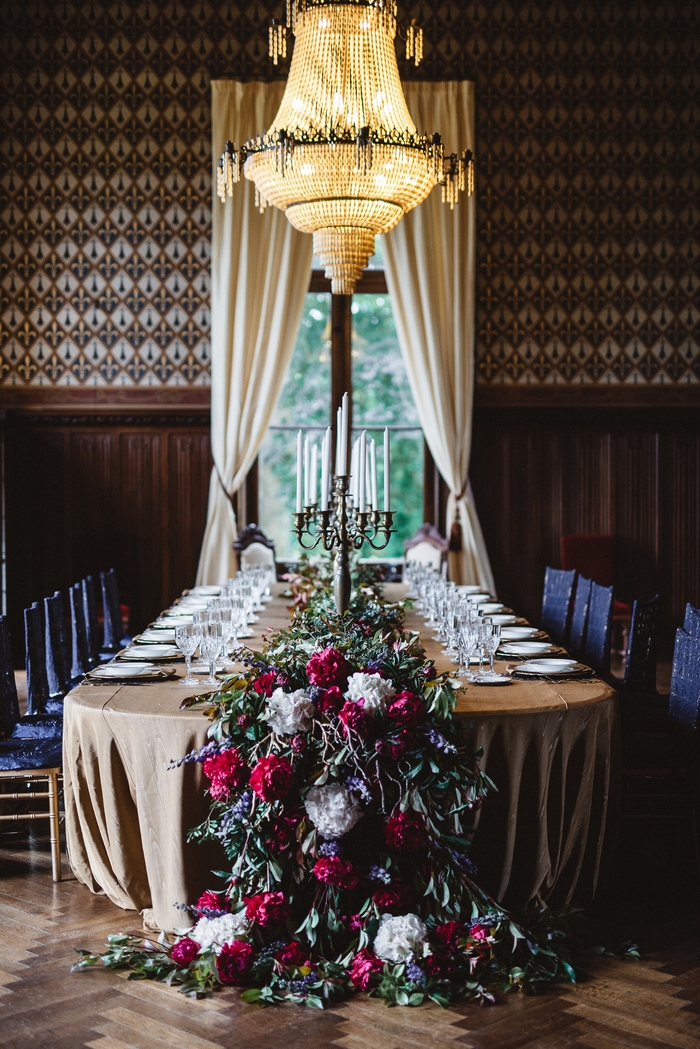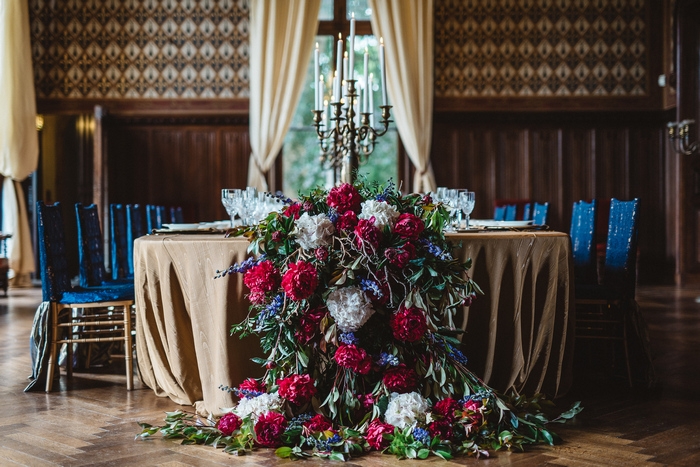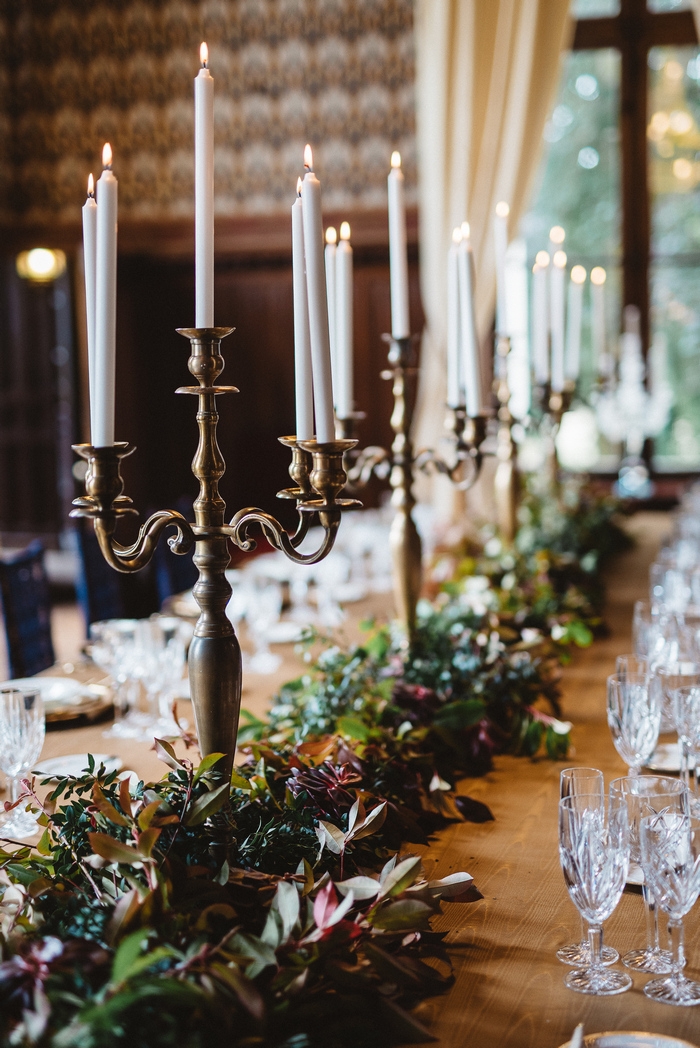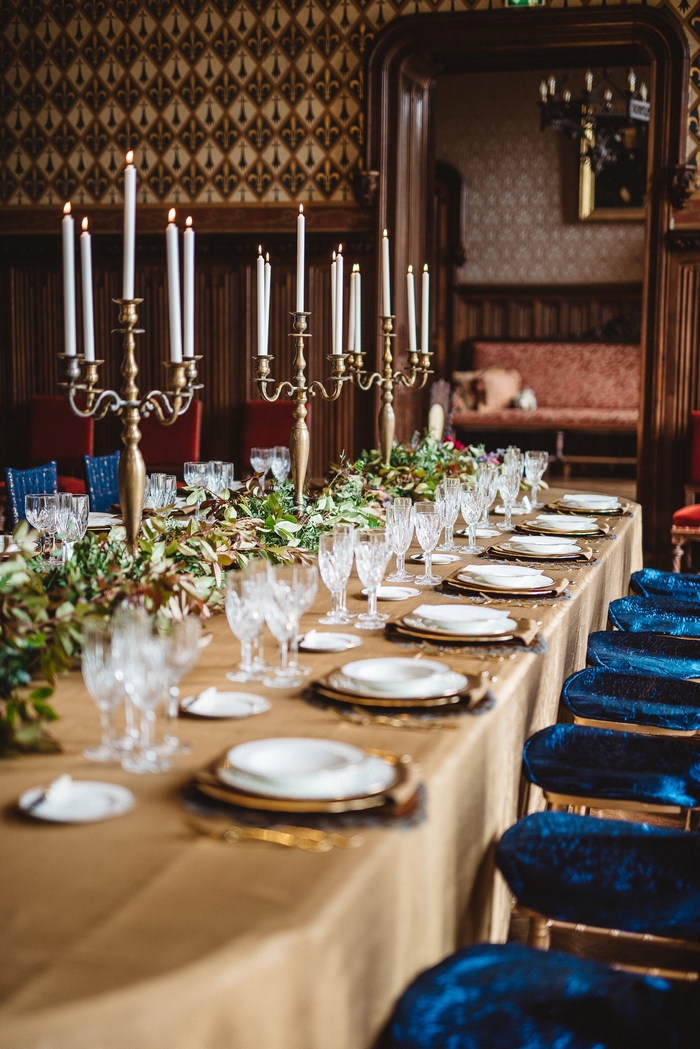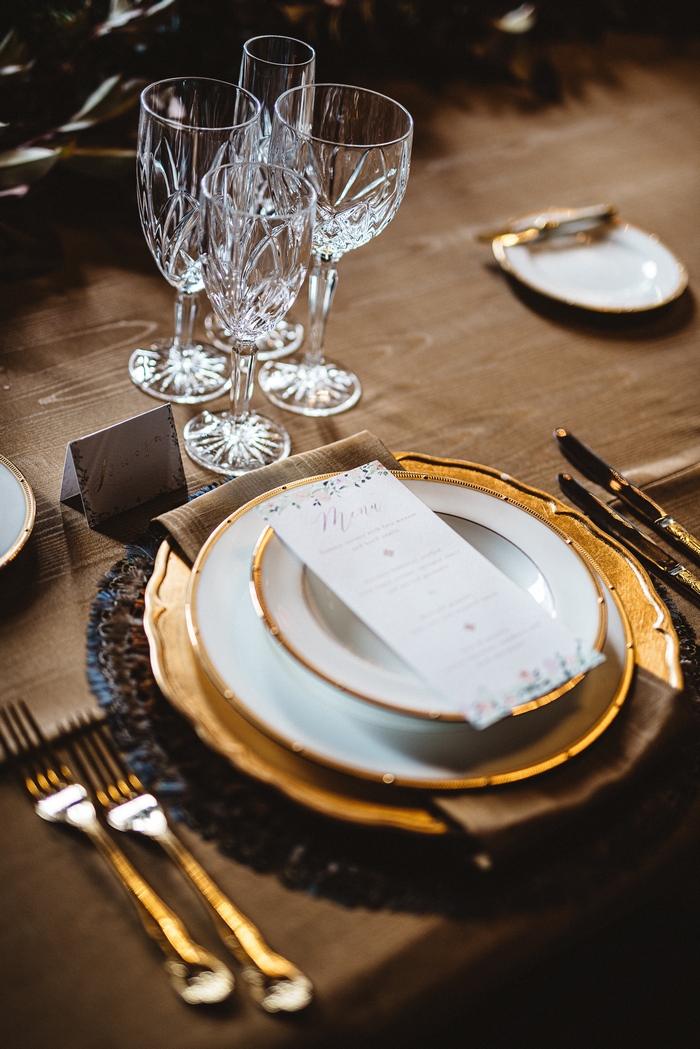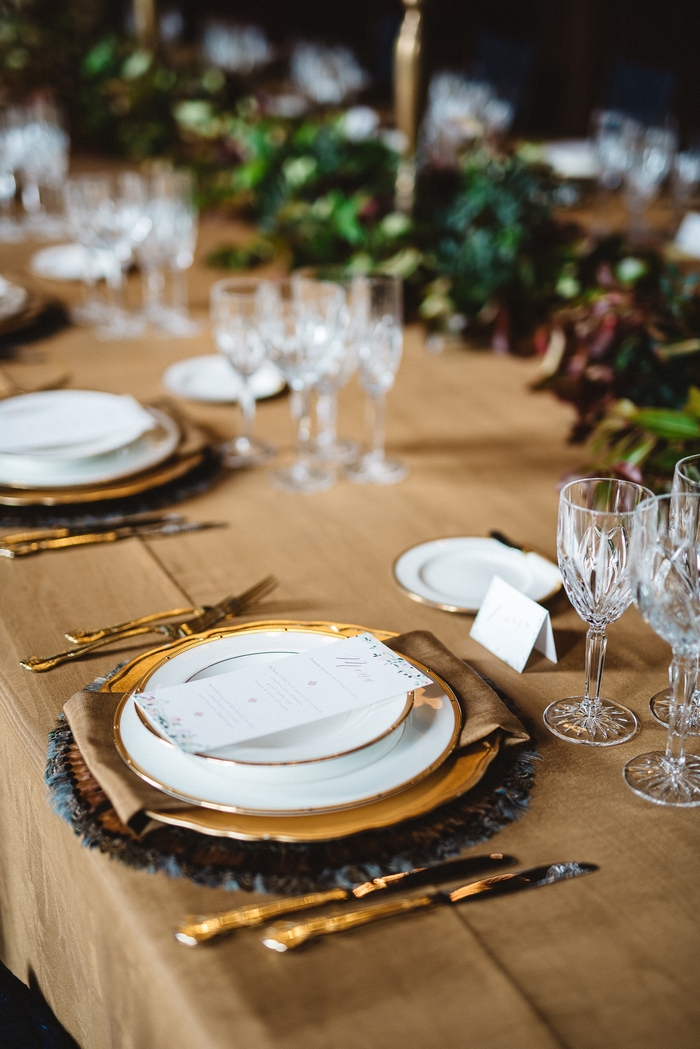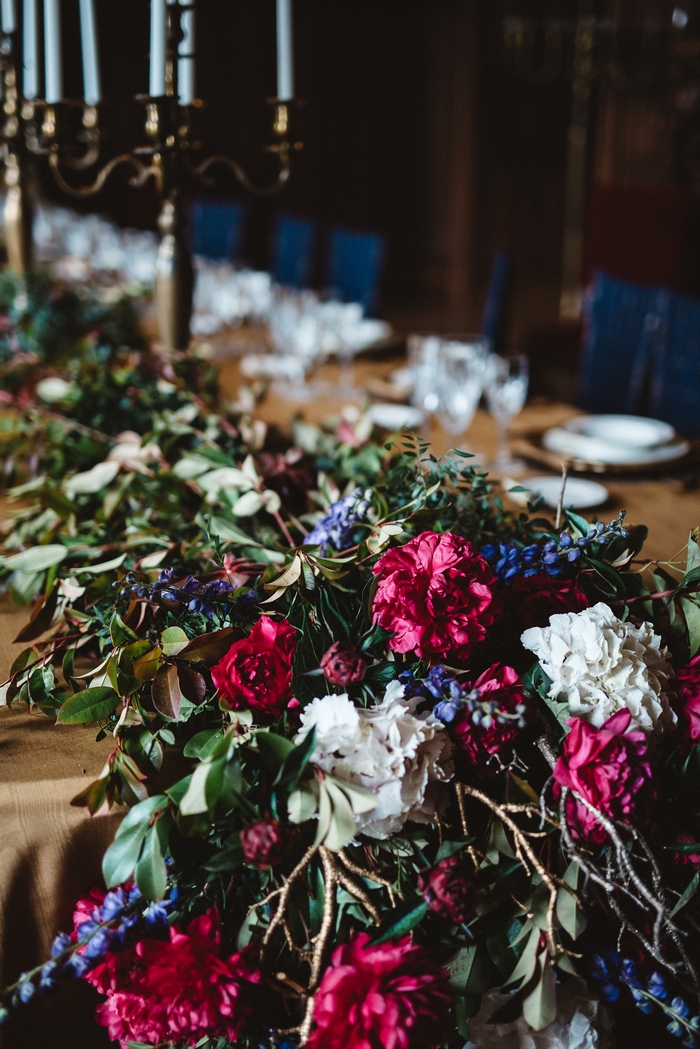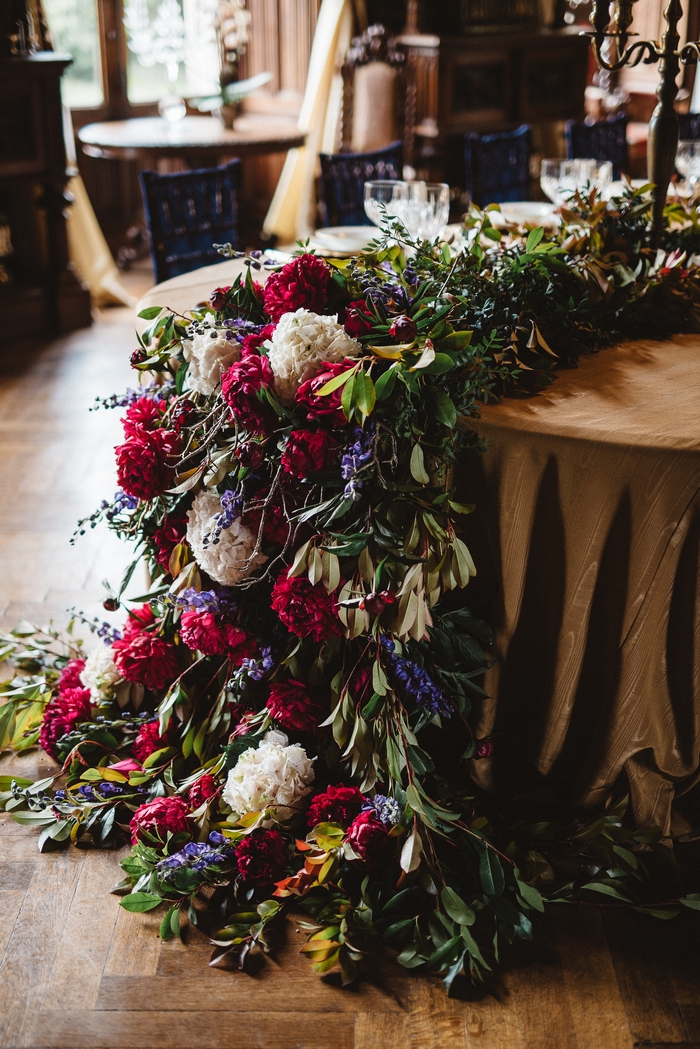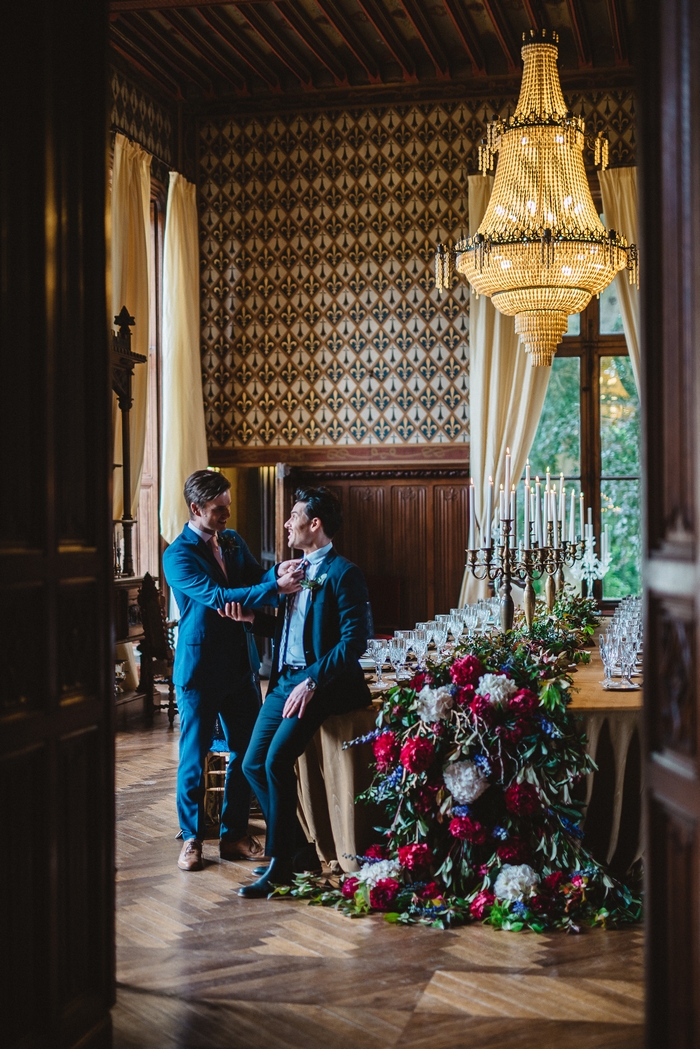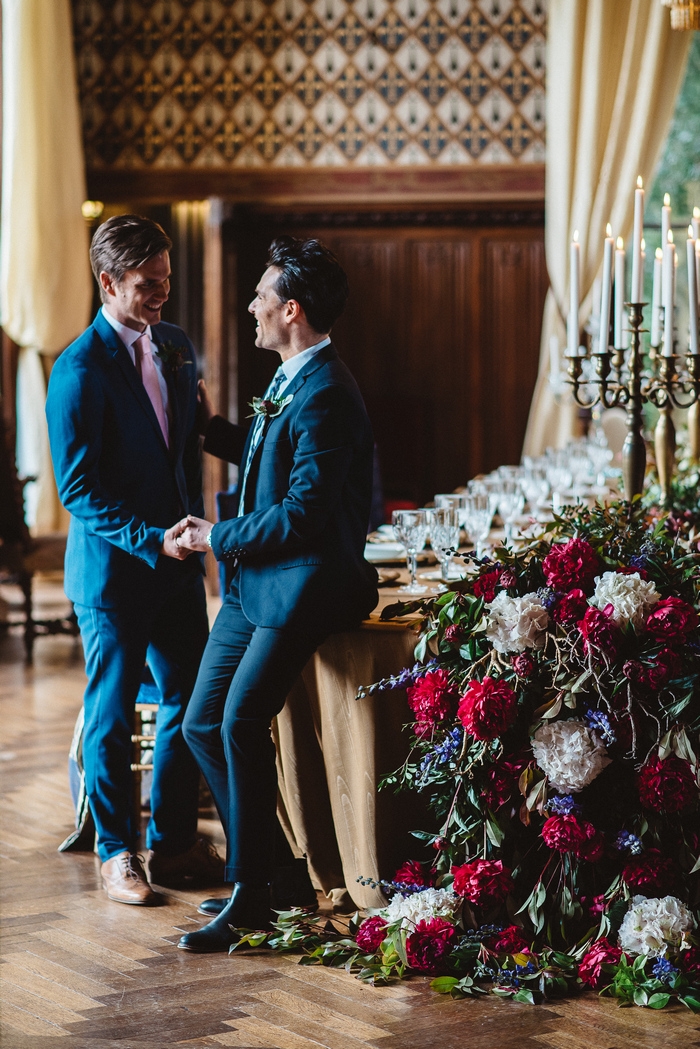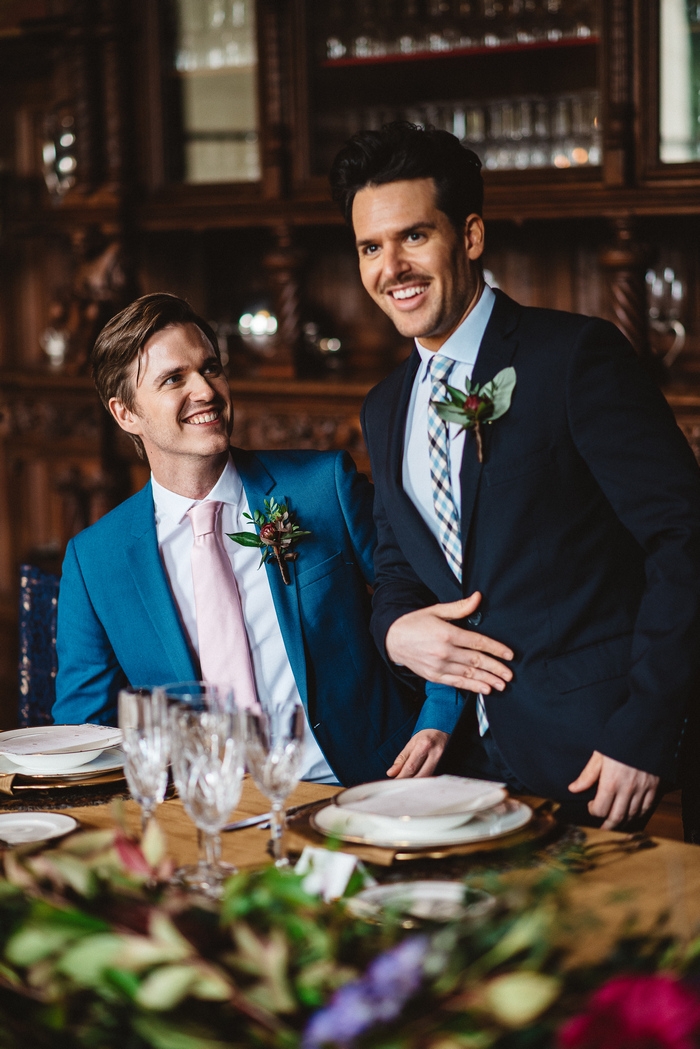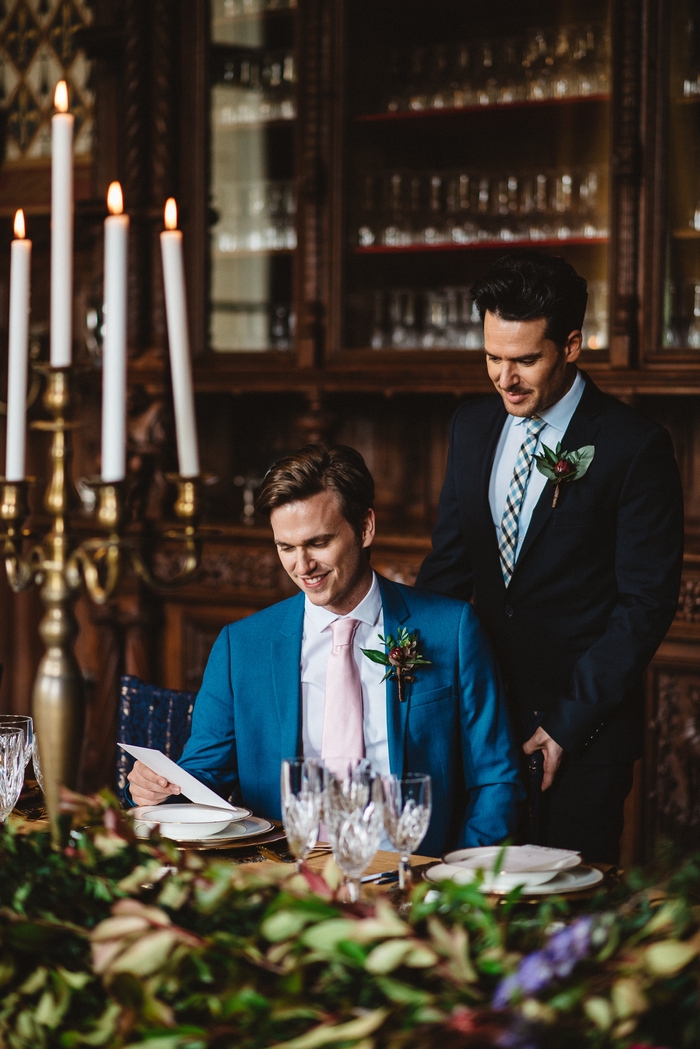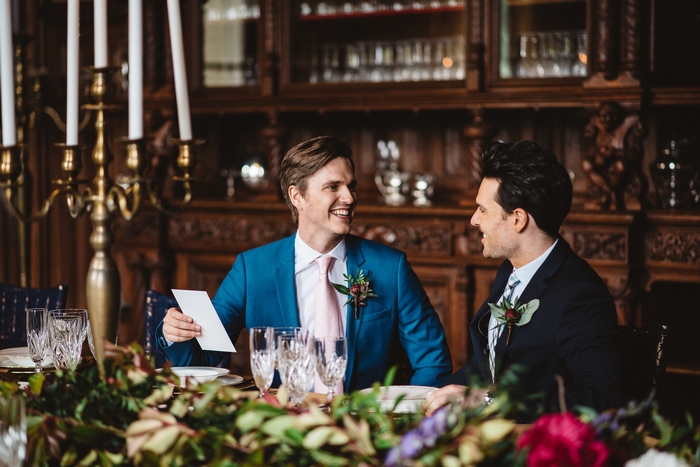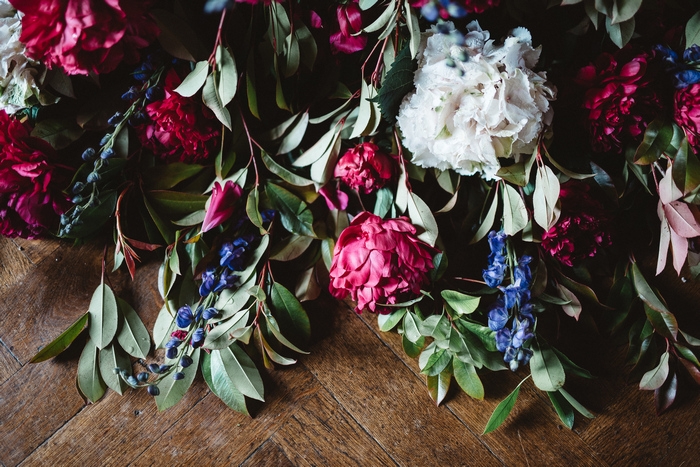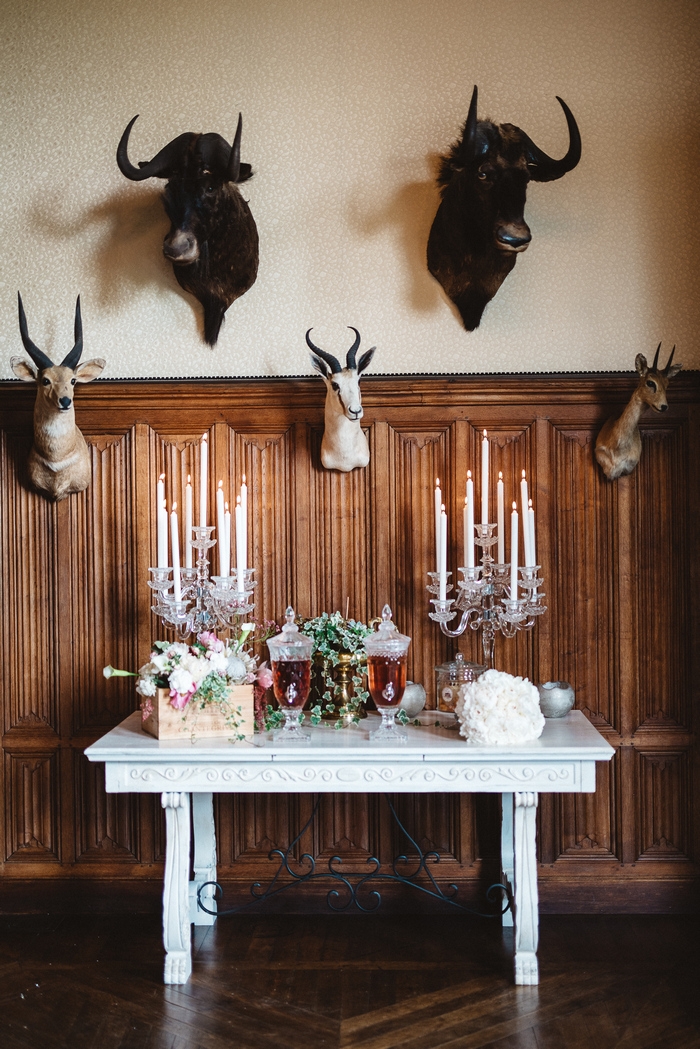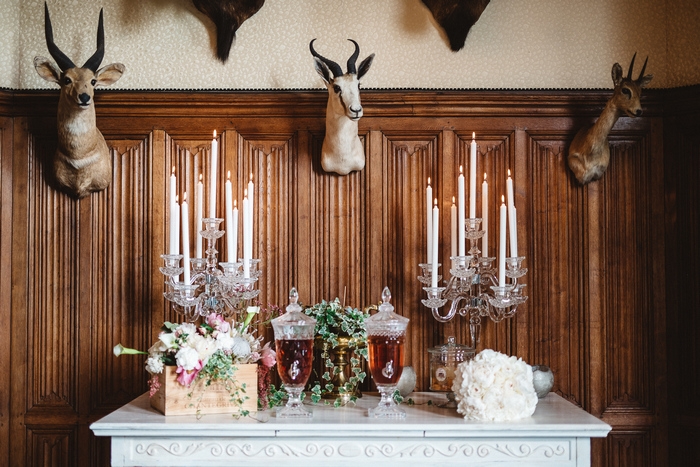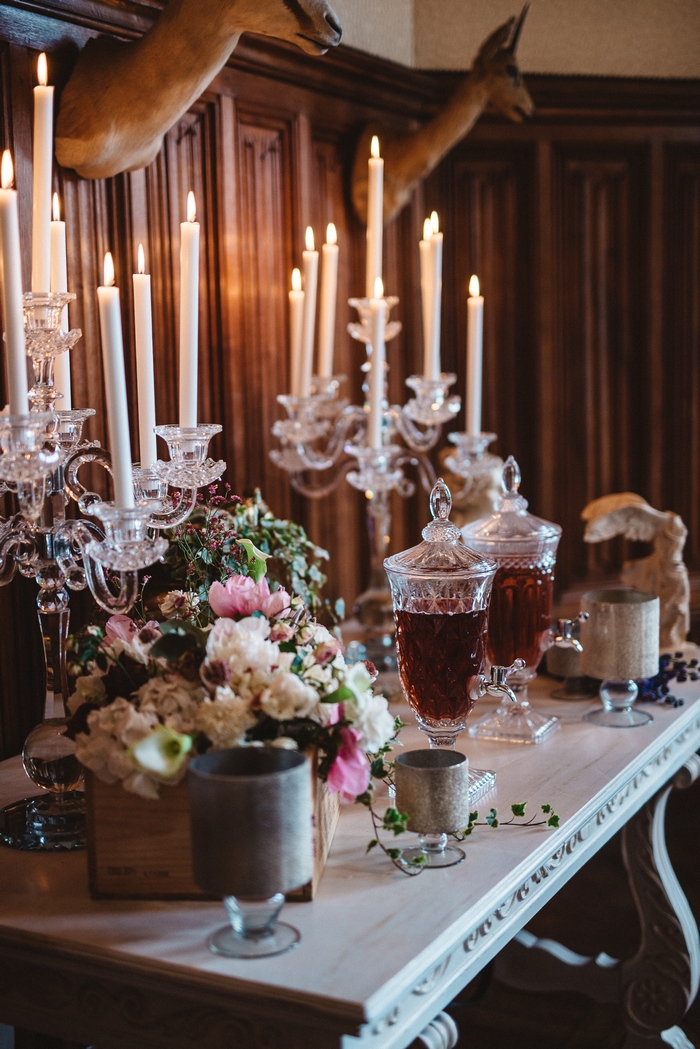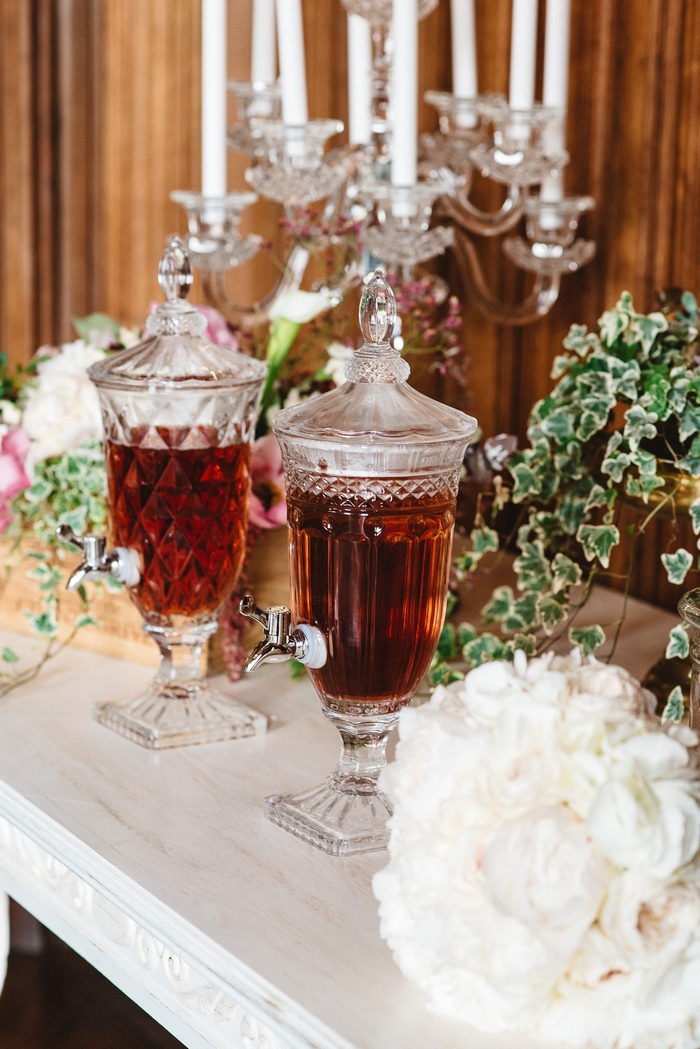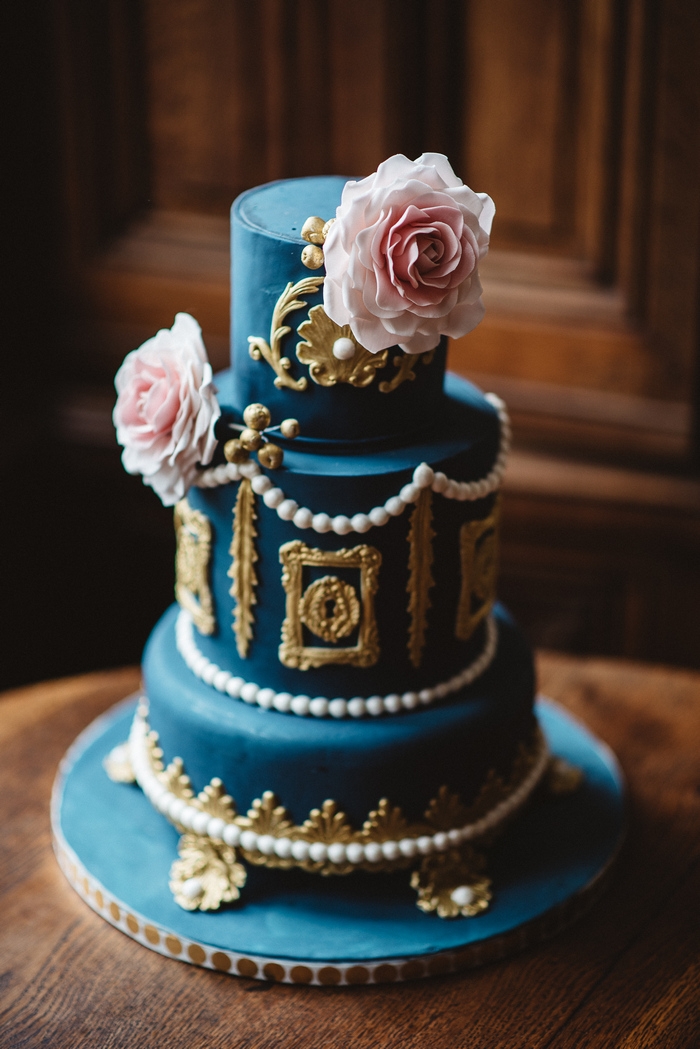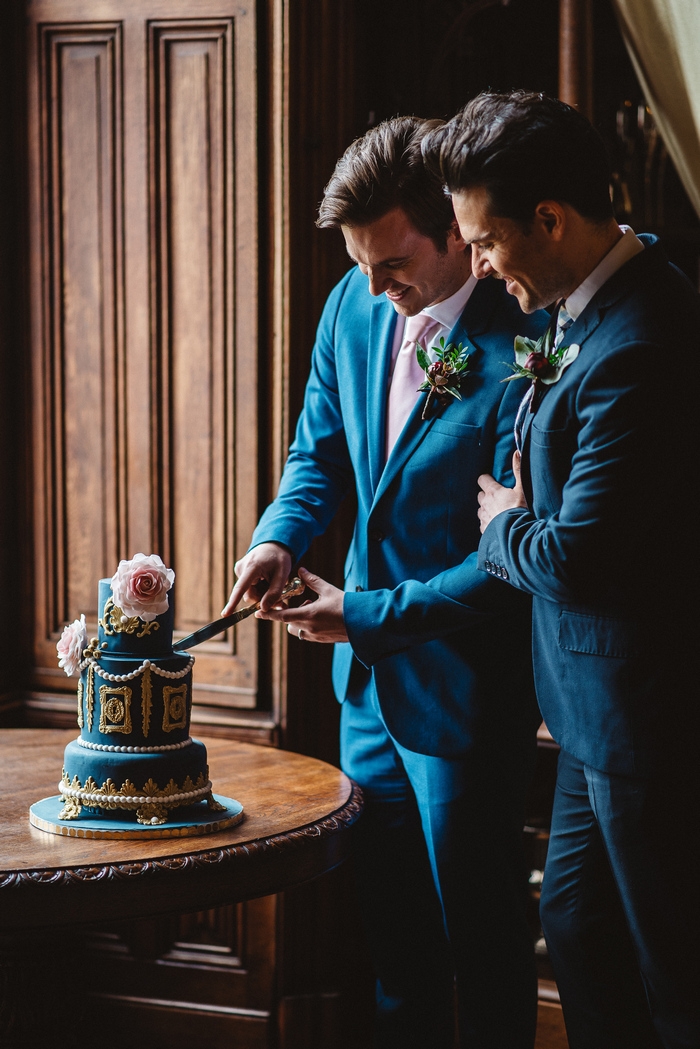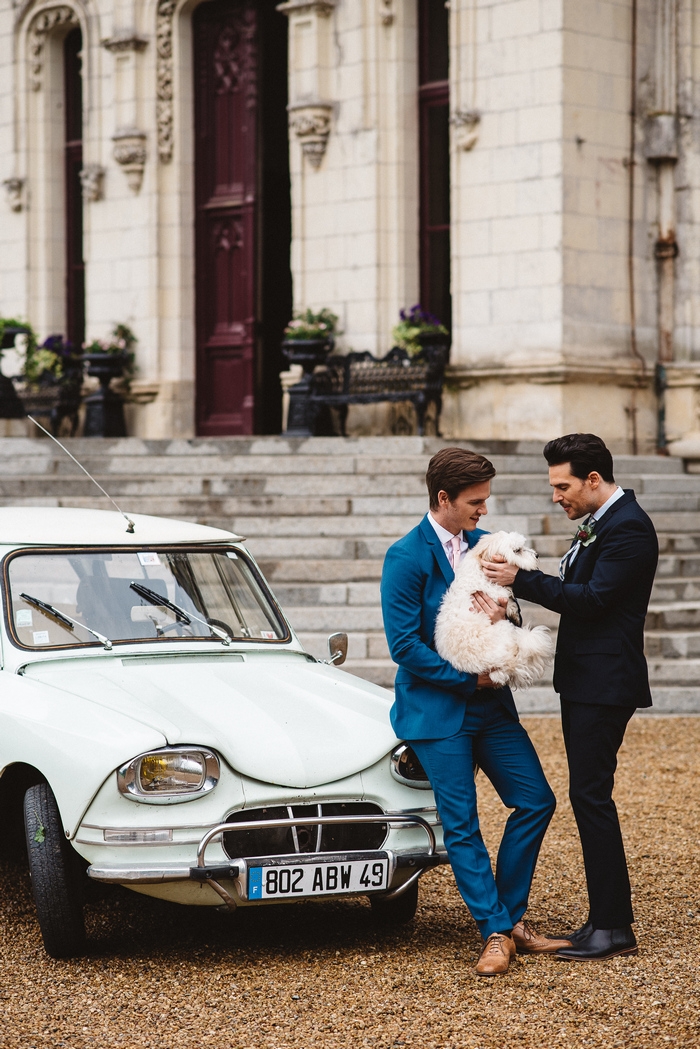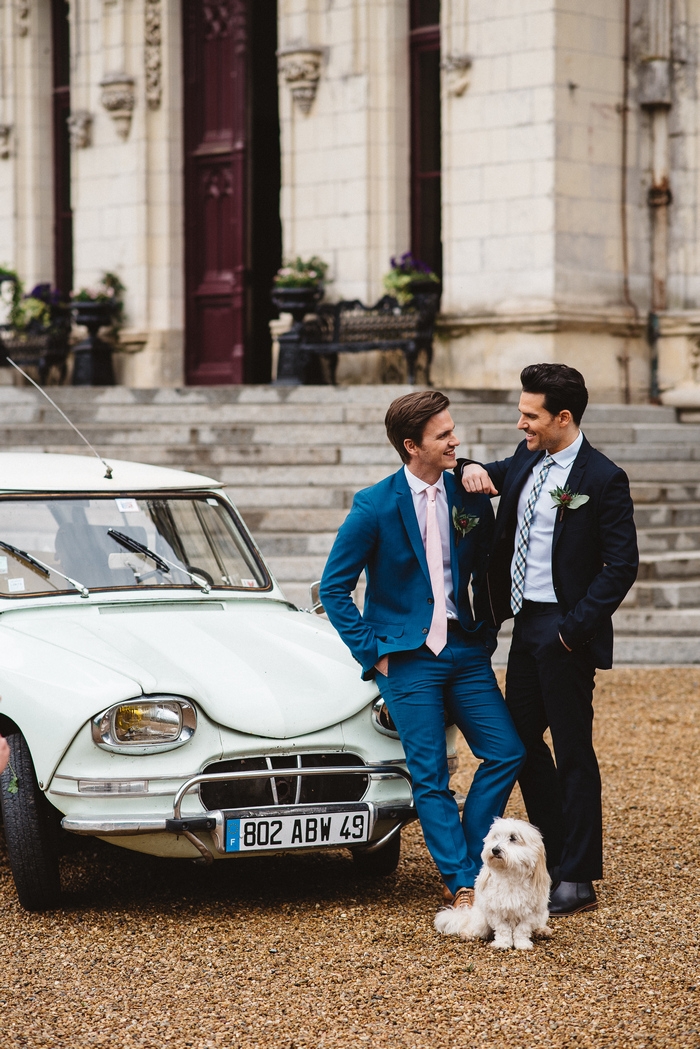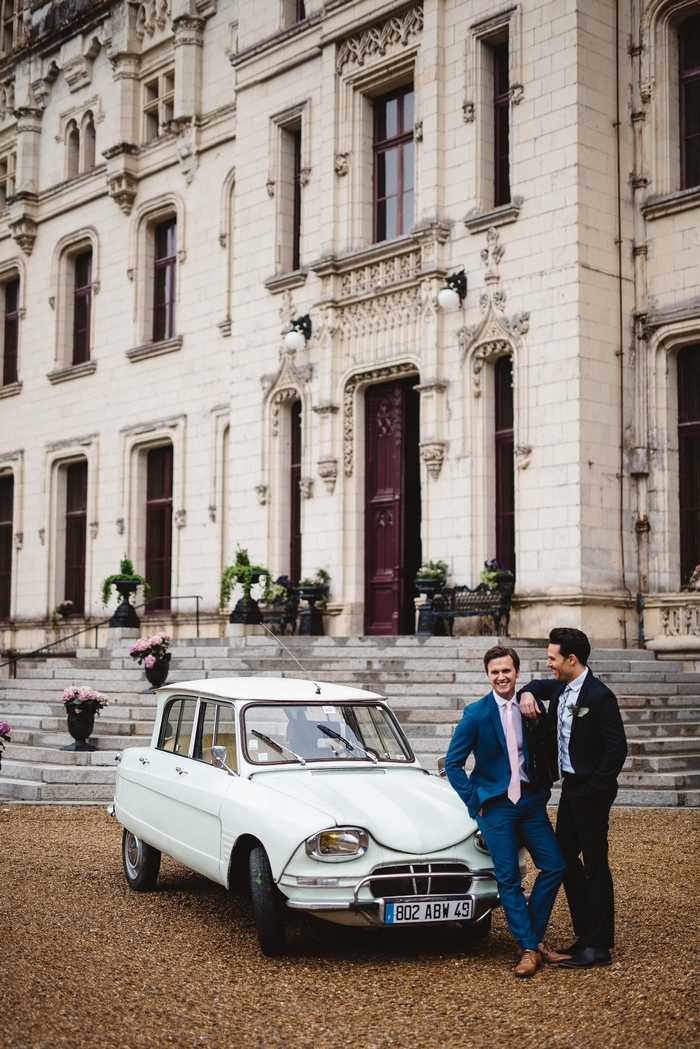 Vendors:
Planner/stylist: La Fête

Photographer : Divine Day Photography

Videographer: Reel Love Films

Venue: Chateau de Chaillan

Stationery: De Winton Paper Co.

Male Model 1: Christopher Pym

Male Model 2: Sergio Vitorino

Florist: Mister Brett Events

Make-up & hair: Eva Beauty Art

Cake: Dealicious Gateaux

Ring : Renné Jewellery

Tableware & Furniture: Chateau de Chaillan
–